Return to Headlines
The Loop Feature: Father-Son Basketball Duo Relishing Final Year Together at The Colony High School
Many parent-child duos get to share the experience of a youth sports team as coach and player. Not many also get to share the experience on a court or field beyond that – especially at the high school varsity level.
That is the case for The Colony High School boys basketball team. The head coach is Cleve Ryan and his son, Grayson Ryan, is on the squad. This is not breaking news, as Grayson was on the varsity roster last season. However, the 2021-22 school year is different. Grayson is a senior.
What started with Grayson running around Tommy Thomas Gymnasium as a five-year old when his dad was announced as the head coach before the 2004-05 season and serving numerous seasons as a ball boy has come to this.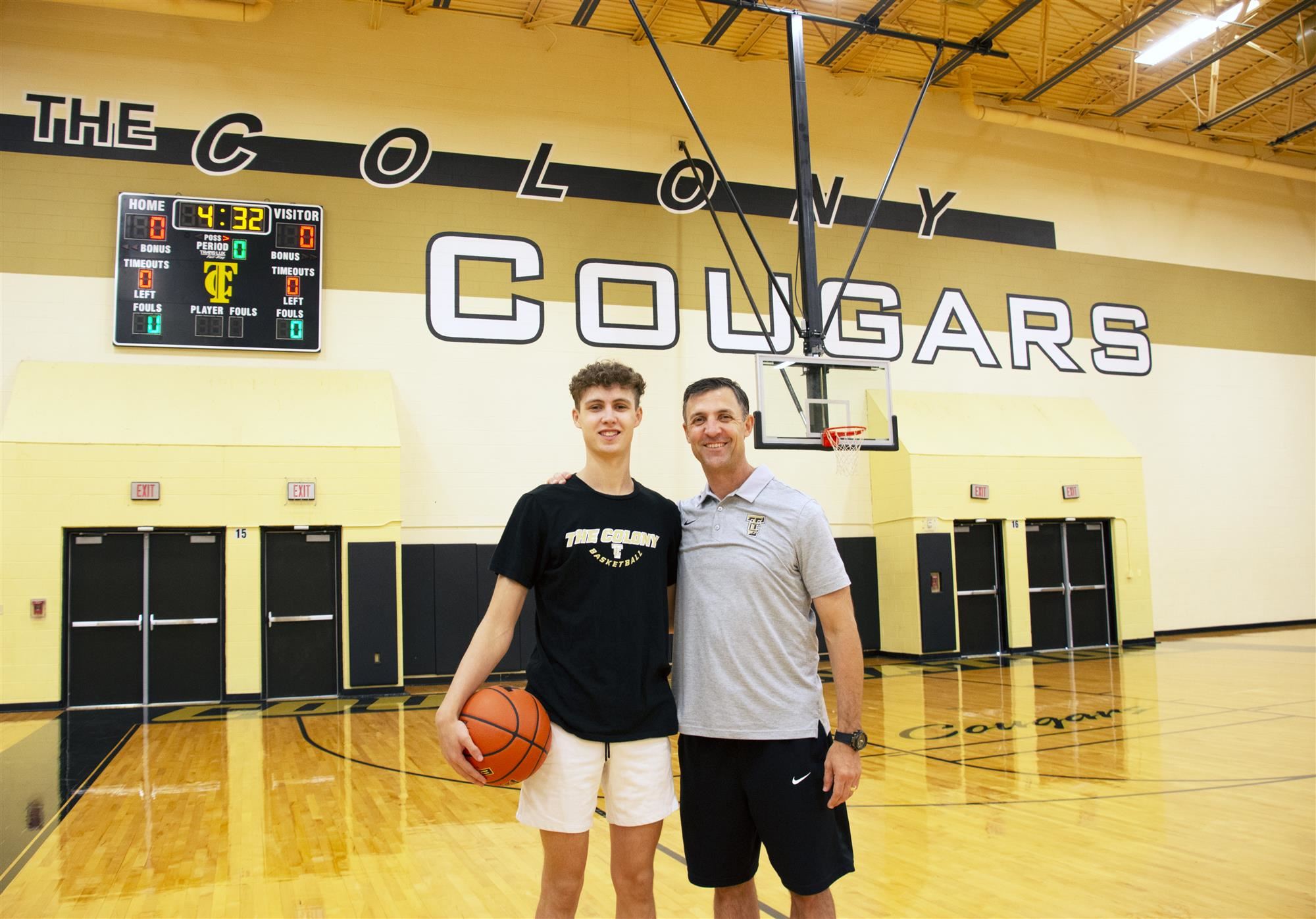 "I need time to slow down," said Coach Ryan, who has worked in Lewisville ISD for 25 years (three seasons as TCHS assistant coach and four years at Arbor Creek Middle School). "I try to cherish the little things with him, whether it's a practice or offseason workout. I know once the season starts in November, the remaining months will go fast."
Added Grayson, who attended LISD's Hicks Elementary, Morningside Elementary and Griffin Middle School: "I try to take everything even more seriously this year. This is our last year at The Colony High School together. I want to make the most of it."
As far as their coach-player relationship, it is a healthy one.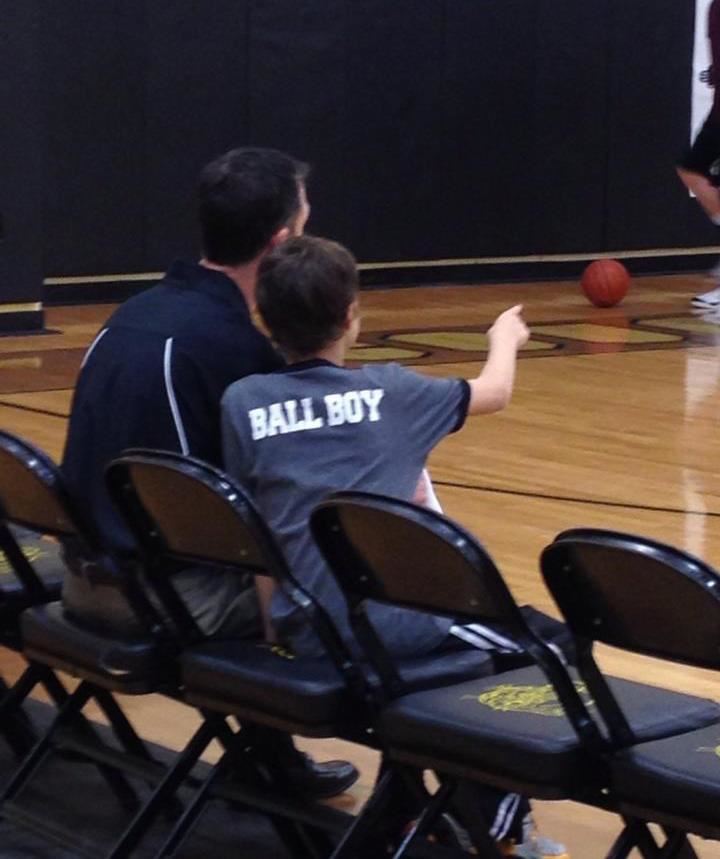 "Grayson allows me to coach him," Coach Ryan said. "There are times when I have to get on him a little bit more or differently, but it works. He has to earn his playing time."
Added Grayson, who is a 6-4 starting guard with aspirations of playing at the college level: "Our relationship on the court is not much different than anyone else on the team. We try to keep it as normal as possible. I treat him like a coach and he treats me like a player."
The Ryans credit conversations about how the parent-child relationship works best in high school sports with others around the state who have been in the same boat. Coincidentally, two of those duos are from TCHS: baseball head coach Martin Dean and son Matthew (Class of 2011) and softball head coach Deana Coleman and daughter Jayda (Class of 2021).
TCHS Principal Dr. Tim Baxter sees how the Ryans are excelling, just as the Deans and Colemans did.
"It has been a joy to see Coach Ryan and Grayson together over these last few years," Baxter said. "They have a wonderful father-son bond and exhibit tremendous TCHS spirit. It is even more special now that Grayson is a senior on Coach Ryan's team. It's a special opportunity and time for them."
The Ryans – with wife/mother Stephanie (LISD employee for 20 years) and daughter/sister Kennedy (TCHS Class of 2019) cheering them on – are hoping all of this culminates into a successful year on the court, especially coming off a fourth straight playoff season.
"This season will be special and fun because of Grayson being a senior, but we both have a common goal and that is the success of the entire team," Coach Ryan said. "We need to keep the playoff streak going."
Added Grayson: "I have personal goals, but the most important thing is shooting to win the district title and make the playoffs."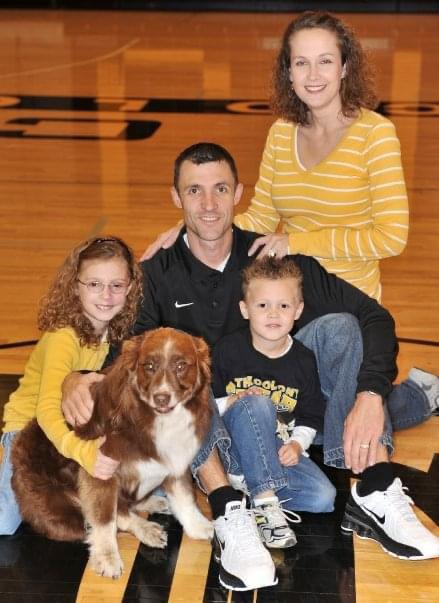 Whatever results are in store for this season, it will for sure be a memorable one as the last name "Ryan" will be announced twice during the introductions.
"We have a job to do on the court together," Coach Ryan said. "It will be fun to look back when we are older and talk about these four years at The Colony High School, especially the good memories from his senior basketball season."
Added Grayson: "This is definitely a special time for both of us. We can't waste any of it. This is our last opportunity together, but it is the best opportunity."
To keep up with the Ryans and TCHS boys basketball, follow @TheColonyHoops on Twitter.
---
The Loop is a quarterly magazine from the Lewisville Independent School District. Click here to read previous issues.