Return to Headlines
TCHS Robotics and Computer Science Students Build Their Own Robot
Lewisville ISD hosted a Virtual Job Shadowing Robotics experience on Thursday, Oct. 28 at The Colony High School where students heard from mentors and leaders in the technology industry while learning how to build a robot.
In partnership with AT&T's Business Resource Group and Junior Achievement, LISD provided the opportunity for students to learn about STEM careers as part of the robot building experience. Students listened to keynote speaker Pedro Espinoza, an internet entrepreneur and tech investor, before going to work on their Edison Robot Creator Kit that was donated by AT&T.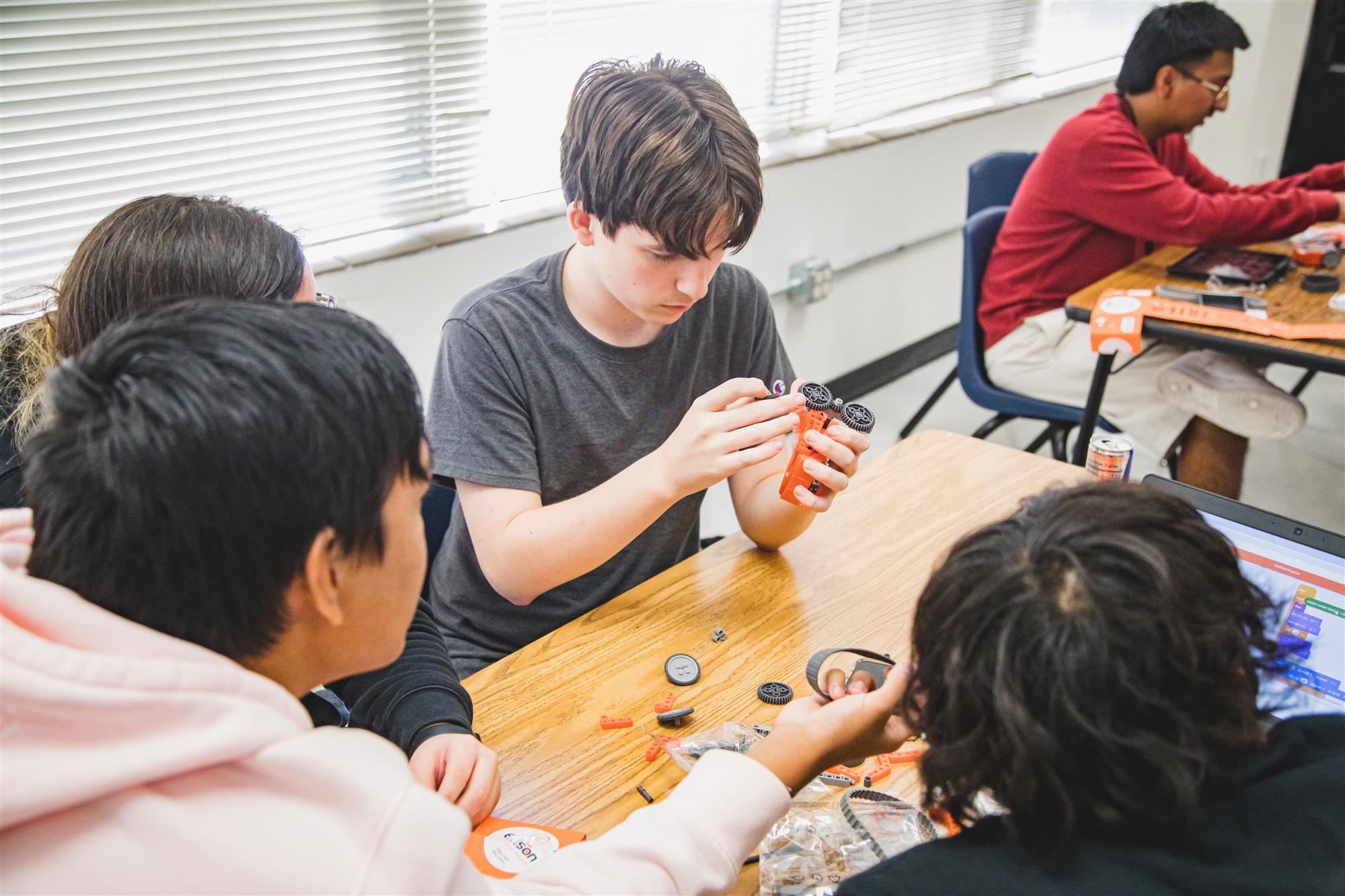 The students who attended the course are in robotics and computer science classes at TCHS; a group from Lewisville High School also participated. Throughout the semester, students have learned about coding, programing, building and testing to prepare them for constructing these robots. Some of the coding they've learned about has been for video game programs in several different languages. TCHS will start a robotics course next semester.
"This is a launching and learning platform for starting robotics at TCHS," Robert Barraza, a computer science and robotics teacher at TCHS said. "We want the students to develop a passion for robotics with the coding skills they learned this semester."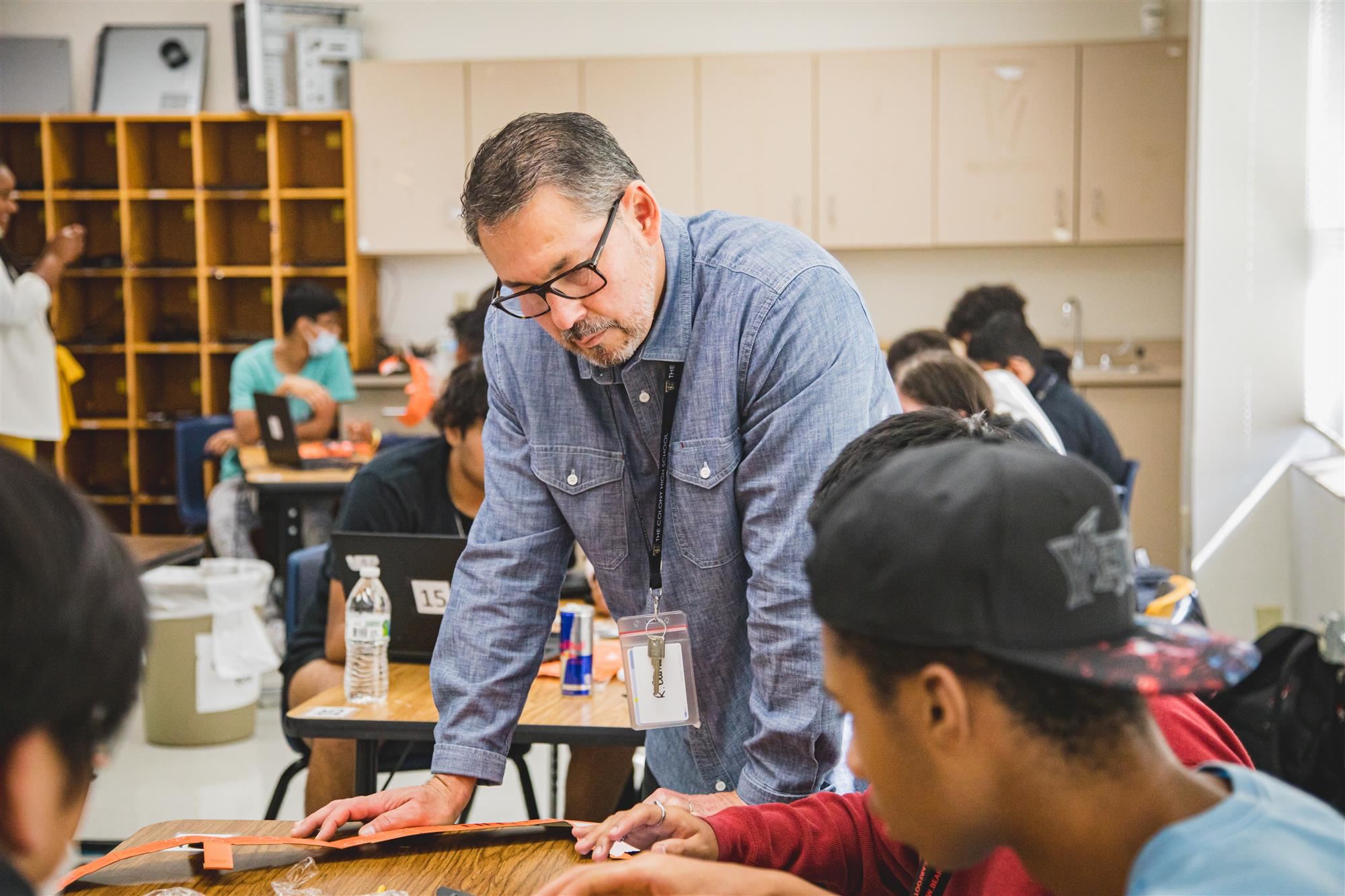 Once they started building the robots, which was a four-wheeled battery-operated vehicle the size of a cell phone, they split off into groups of three.
Since this is the first robot the students have built this semester, there was a guest speaker who walked the students through how to build and code the robot. The students used tablets to code the battery-powered robot. The coding allowed the robot to be programmed to drive, set the speed, start and stop, turn and even play music. Coding challenges were also created throughout the program.
"I love the hands-on approach of building things from scratch and seeing the final result," Tommy Ma, a senior at TCHS said. Tommy wants to have a career in web development. "I want to expand my knowledge on what types of robots there are and this event allows us to put what we've learned to the test."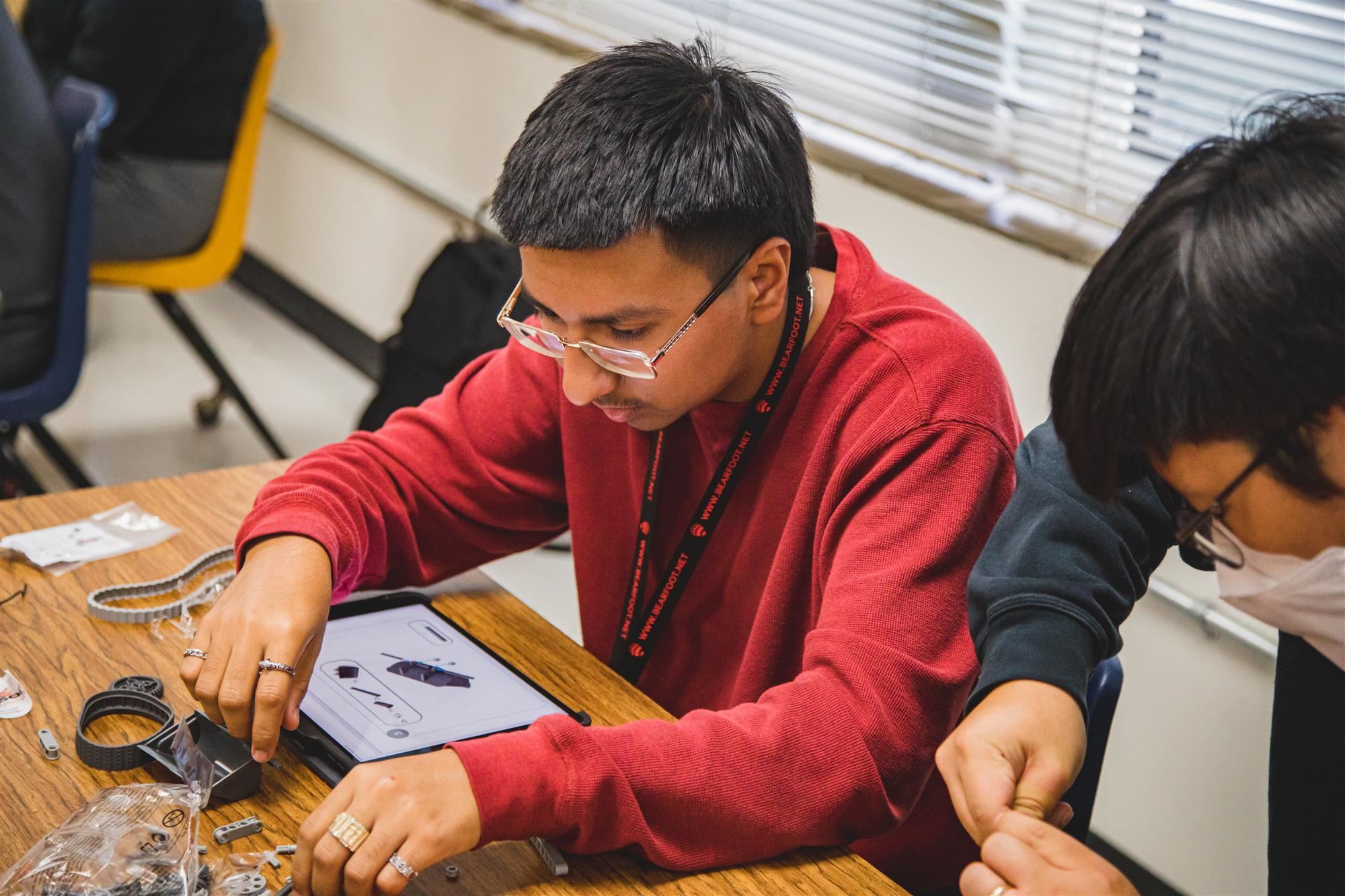 Junior Achievement, a nonprofit dedicated to giving young people the knowledge and skills they need to own their economic success, plan for their futures, and make smart academic and economic choices, helped provide this event for LISD students. Students who participated in today's robotics event are also eligible for academic scholarships through Junior Achievement.
"We want to inspire the students to dream big," said Keshia Bruno, Vice President of Educational Impact at Junior Achievement. "Events like these are about exposure and the ability to use teamwork to build their project."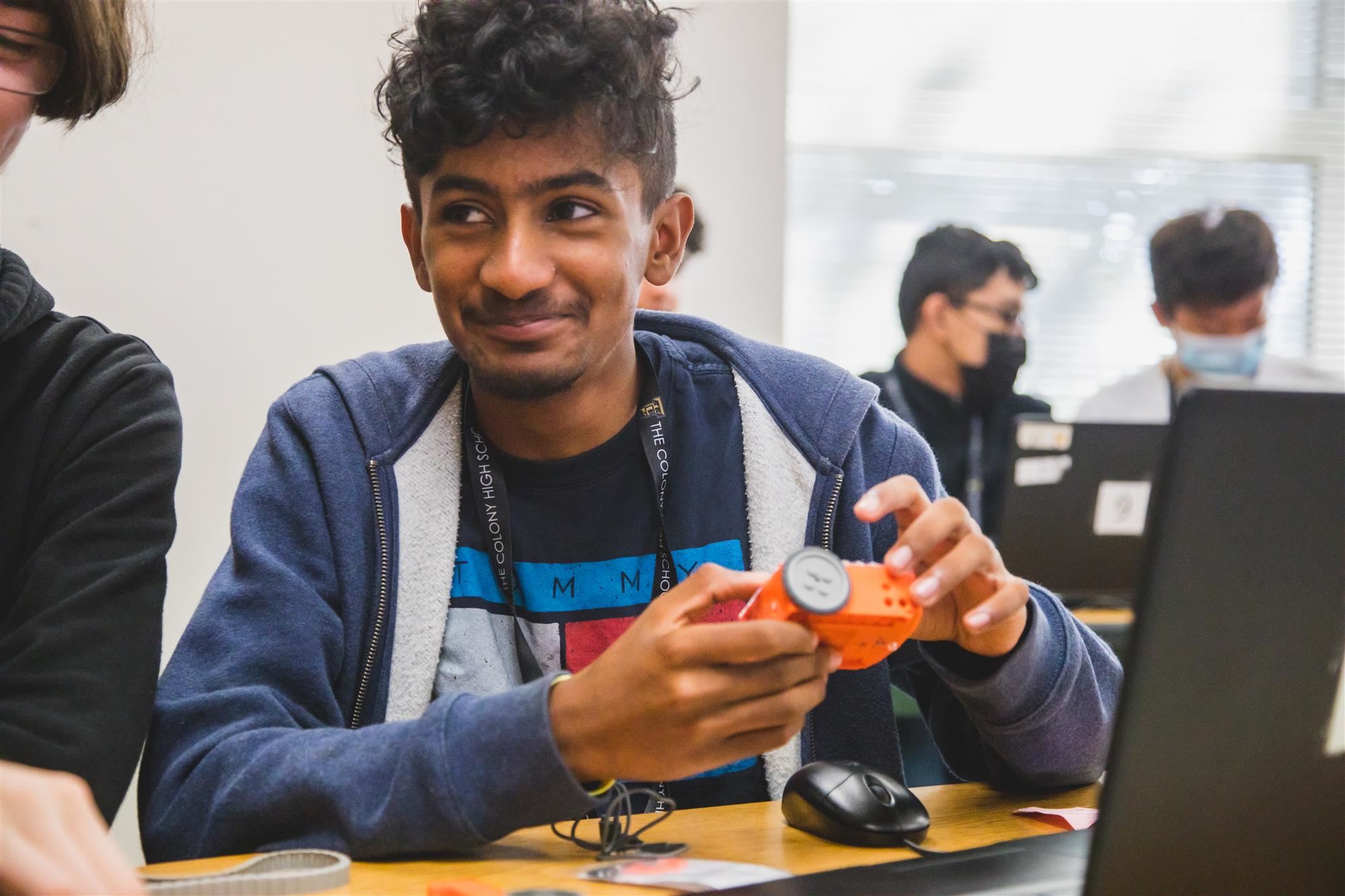 The robots took over an hour to assemble, code and program but it was a team effort by everyone in the group to create the final result.
"Watching the teamwork between the students is one of my favorite things about robotics," Barraza said. "It's a total team effort where everyone has to do their part to achieve the goal."
Looking for ways to get involved with LISD? Contact us at partnerships@lisd.net.
---
The Colony High School is a Lewisville Independent School District high school in The Colony, Texas, serving all Cougars with engaging educational experiences, strong traditions, storied extracurriculars and future-ready opportunities. Follow TCHS on Facebook and Twitter to see more throughout the school year. Join the Lewisville ISD family by enrolling today, or visit Best Schools in Texas to learn more.