Return to Headlines
The Colony High School Senior Spotlight
---
2020 Graduation Information
Class of 2020 — we are proud of you! Congratulations on the tremendous accomplishment of graduating. This spring has brought unexpected challenges, but challenges are nothing new to you! We know you will persevere, overcome and continue striving toward your next goal.
Graduation ceremonies for the Class of 2020 will be held at Texas Motor Speedway. You can watch the graduation stream live, from your home. To see all Lewisville ISD (LISD) graduation dates, details and FAQs, please visit LISD.net/graduation.

---

#LISDGRADS
We want to celebrate with you! Share all your final senior posts and graduation photos with the LISD community by using "#LISDgrads" on your favorite social media accounts.

---
TCHS Valedictorian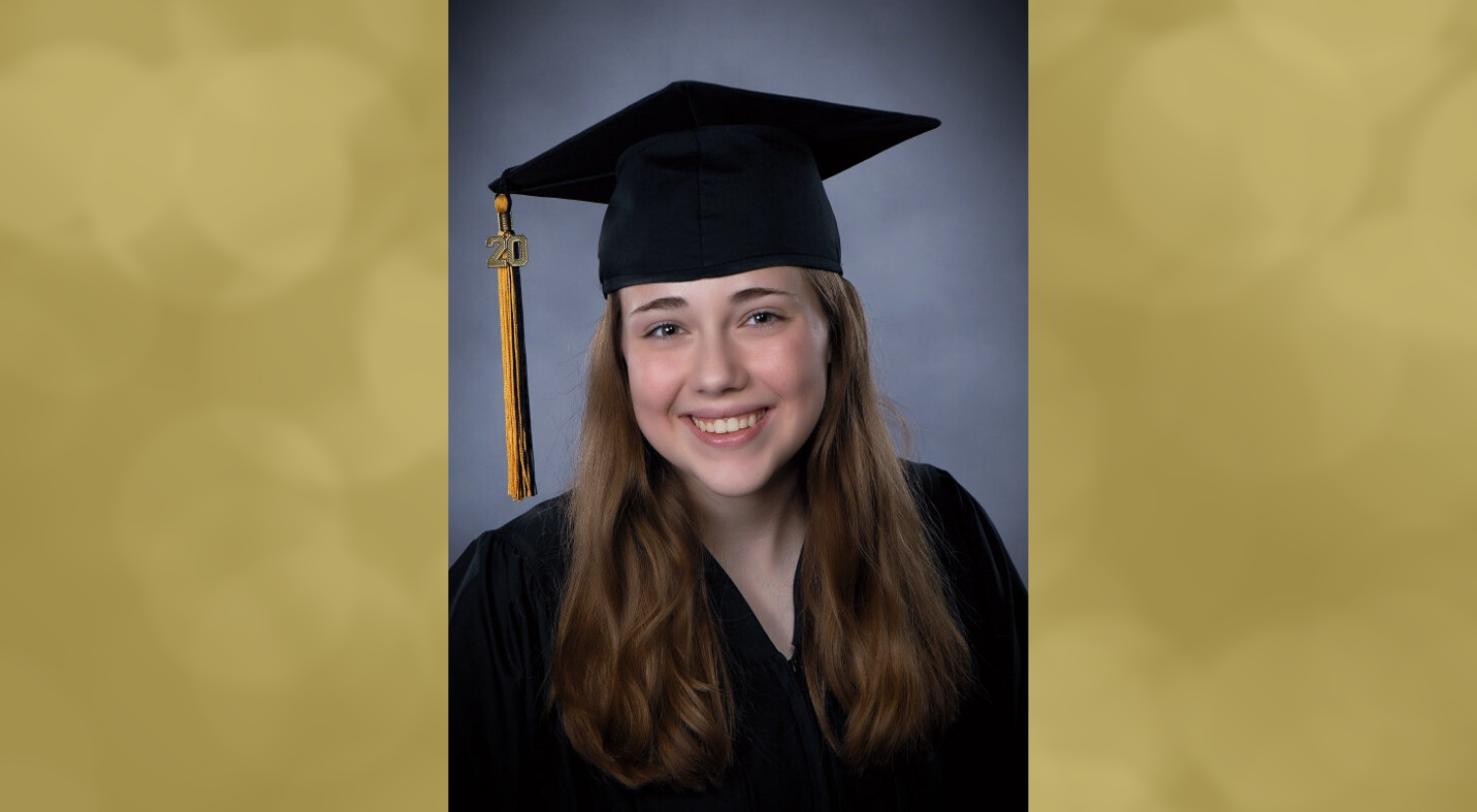 Valedictorian Kaitlyn Cotton
Parents: Carol and Jon Cotton
Where do you plan to attend college?
Oklahoma State University
What do you plan to major in, and what are your career plans?
I plan to major in Cell and Molecular Biology, and then go into a career in research.
What school activities have you been involved in?
I am a treasurer for NHS, Student Council Vice President and also involved in Interact Club, Bible Study Club, Academic UIL, SNHS, NEHS and Mu Alpha Theta.
What teacher impacted you the most and how?
Jim Robarge, my AP Calculus teacher, impacted me greatly my senior year. Not only did he teach me calculus, but he taught me not to give up and work hard even if I don't understand the first time.
What are your favorite memories of school?
By far, my favorite memories are of my time in student council. I remember learning how to throw cards, having group potlucks, and just celebrating our school together. I will miss this most of all.
How do you hope history remembers the Class of 2020?
I hope they see our class as overcomers. Yes, our senior class has lost a lot thanks to the coronavirus, but we were able to make the best of this situation and still find ways to celebrate each other and our school.
What advice do you have for future high school graduates?
I advise future graduates to make time to spend with others. Senior year is a busy time filled with college applications and schoolwork, so it is easy to neglect your friendships. However, these friendships provide you with the support you need to complete high school and begin college.

---
TCHS Salutatorian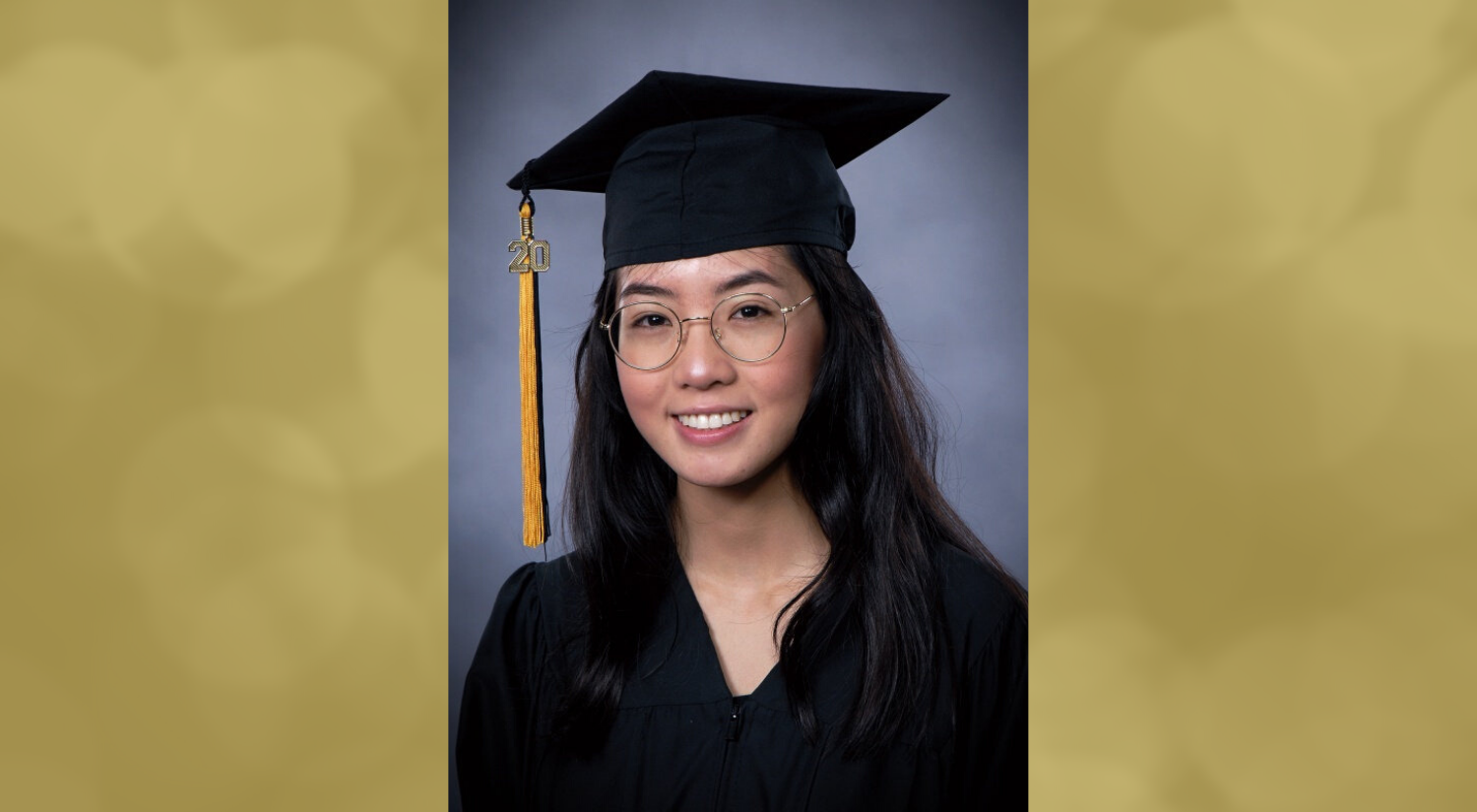 Salutatorian Catherine Nguyen
Parents: Hau Tran and Tracy Ho
Where do you plan to attend college?
Rice University
What do you plan to major in, and what are your career plans?
I'll be a prospective Biological Sciences major. I'm also considering minors in Medical Humanities, Mathematics and Business. I know my interests are a bit all over the place, but there are so many areas of study to choose from, and Rice's flexibility makes it possible for me to pursue a little bit of everything. Hopefully, I'll be able to figure out what my degree should really be once I get to college and figure out my career plans. For now, I dream of going to medical school after college and becoming a family physician.
What school activities have you been involved in?
One of my biggest involvements has been being in The Colony High School's orchestra; I have continued playing violin throughout all four years of high school. Some clubs that I have been a part of are Science National Honor Society, National Art Honor Society, National Honor Society, Women in STEM, and Mu Alpha Theta. This year, I also became newly involved in Academic Decathlon. Being on TCHS's Academic Decathlon team was one of the most intense, but satisfying, school activities I've had the pleasure to have been a part of.
What teacher impacted you the most and how?
Every single teacher I've had, from elementary school all the way to senior year of high school, has impacted me in significant ways. I appreciate them all, especially the ones who had to endure me in my dorky middle school years. (Shout out to my middle school English teacher, Mr. Blake Bogus, who teaches at Hebron High School now. Go, Cougs!) If any one of my teachers was out of the picture, I wouldn't be the same person I am today. However, if I were to choose one teacher to talk about, I would like to thank Mr. Curry Goff who teaches biology, but who is also a coach for the Academic Decathlon team. I've been under his guidance since becoming an officer of the Science National Honor Society, and this year, I had the honor of becoming his actual student. He is an amazing teacher who has supported my academic journey in numerous ways. However, what I appreciate most is that he supports me outside of my academics, too, helping me become a better leader in my school, member of the world's community, and person overall. I know I will always have his support in any of my endeavors and that means the world to me.
What are your favorite memories of school?
The people I've met and formed friendships with are a huge part of why I'm going to miss high school and why I don't feel ready to leave yet. I'm blessed to have such an amazing group of supportive, caring, and fun-loving friends. My memories with them will be my favorite, ranging from unforgettable huge moments like our orchestra spring trip to Corpus Christi, Texas, to really mundane things like sharing tater tots at lunch.
How do you hope history remembers the Class of 2020?
I've seen many unsympathetic comments on the Internet about how too many teenagers are worrying about missed senior experiences. I hope history doesn't think of us as those who don't understand real-world issues. Instead, I want us to be thought of as strong. We realize the gravity of the situation; we agree to making sacrifices for the greater good. However, this doesn't mean that we can't be sad, and our emotions deserve validation.
What advice do you have for future high school graduates?
I think this already goes without saying, but appreciate the time you have in high school. The Class of 2020 knows better than any that opportunities are precious, and some can never be recovered. (I'm really wishing that I went to prom as a junior now.) When you graduate, you will undoubtedly be faced with uncertainty. You have been prepared well, but don't be afraid to ask for help. Keep persevering! Success comes in time.
---
TCHS Top Ten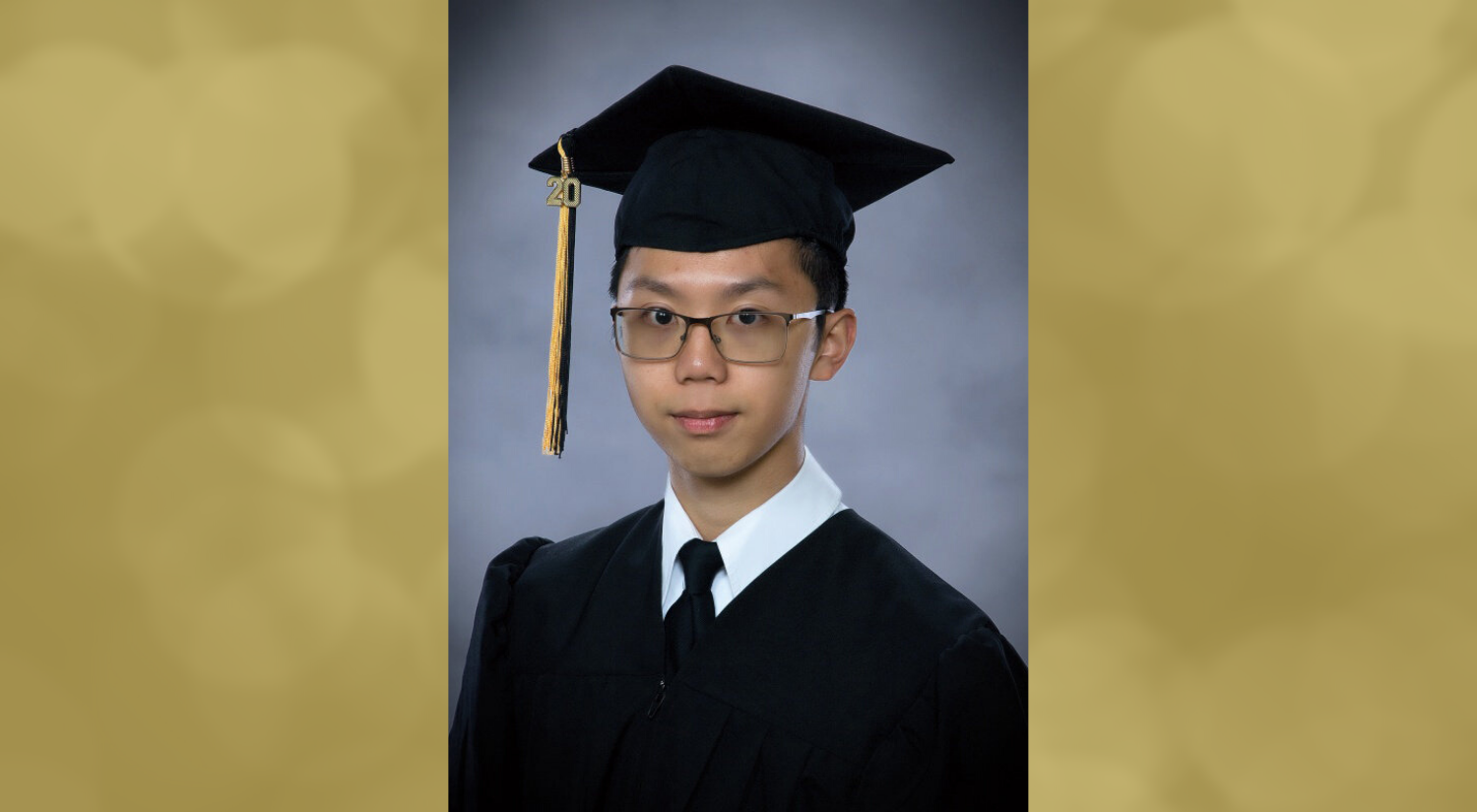 3. Nathan Pham
College: University of Dallas | Major: Biochemistry | Career Plans: Chemical engineer
School Activities | NAHS and Ultimate Club
Teacher Who Impacted You Most | Matthew Woody: in his World History class, I found the desire to pursue classes that challenged me. Since that point, I've had experiences I never would have imagined had I stuck to my plans to coast by high school on Pre-AP and Regular courses.
Favorite School Memories | The boys.
Remembering the Class of 2020 | I would like us to be henceforth known as Gen Q. The Class of COVID-20 would have been fantastic—since the syllables match—unfortunately, that cannot be the case.
Advice to Underclassmen | Trust the process, and don't let anyone offer you their elbow—the worst possible replacement for a handshake.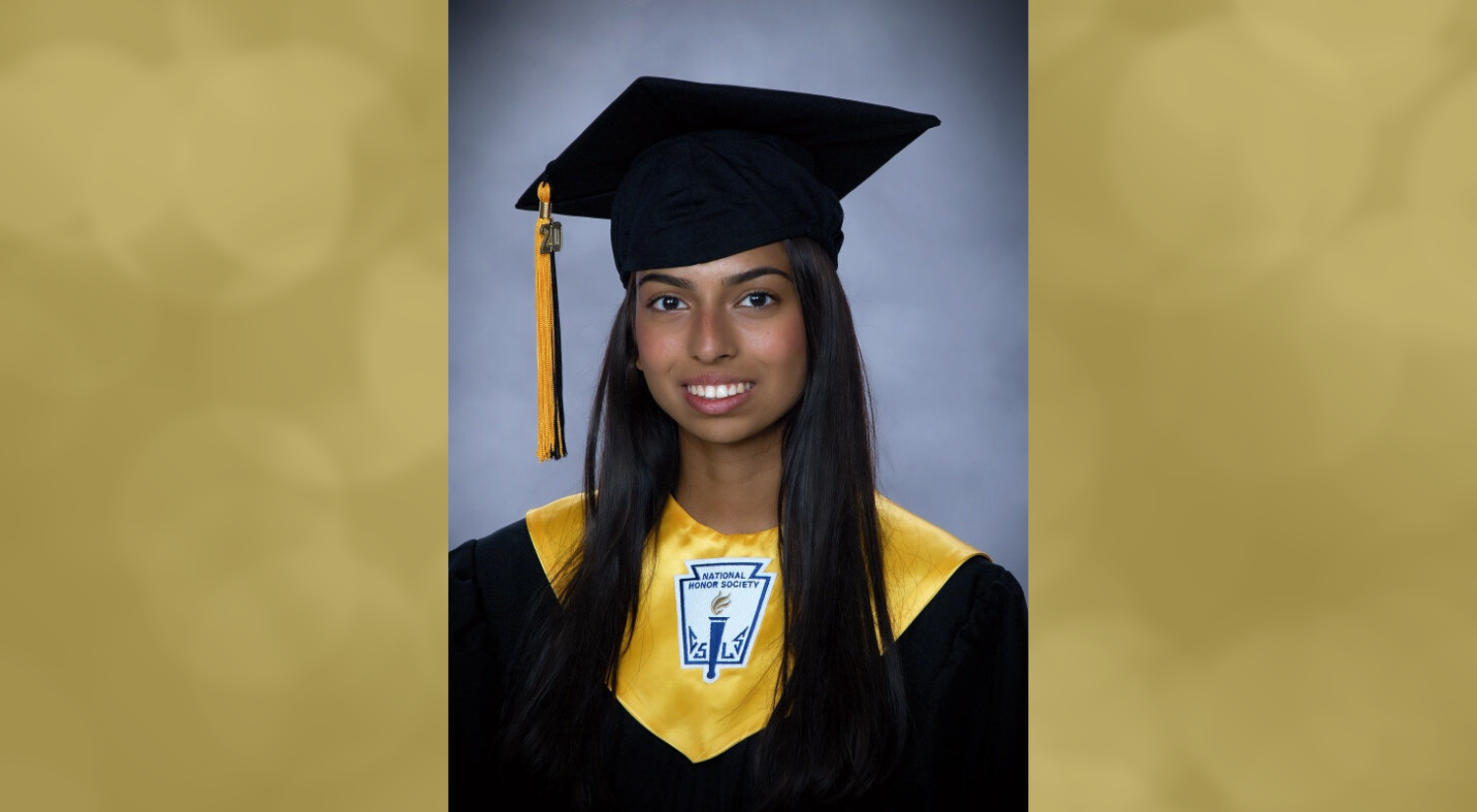 4. Serena Shah
College: The University of Texas at Austin | Major: Computational Engineering | Career Plans: Engineer
School Activities | Varsity tennis, varsity choir, a Capella jazz choir (New Heights), National Honor Society, Model UN, Science National Honor Society, National English Honor Society, National Art Honor Society, Student Council, Interact Club
Teacher Who Impacted You Most | James Robarge, Calculus AB and BC. Mr. Robarge is the type of teacher that can engage students without compromising material. His priority is always educating, but he is completely empathetic to his students' struggles. As a student it feels like he genuinely cares about me and wants to see me succeed in a very active way. He is a master of the course material (his knowledge far exceeds it) and he is just ultimately a very skilled teacher: he is good at explaining things. Mr. Robarge is patient and positive and so funny, and although sometimes I felt exhausted at the idea of going to Calculus for an hour and a half, I am so happy he pushed me in the ways he did. He really pushed me to my limits and left me without an ounce of resentment, which honestly, is hard to do as a teacher of teenage kids. He made me passionate about learning because he was passionate about Calculus and teaching so my diligence in his class was completely a result of my respect for him rather than the requirement for an A. I don't know that I will ever have a teacher as good as Mr. Robarge again.
Favorite School Memories | AP Testing weeks (the unity felt), AP Bio trashketball review days, going to my English 3 teacher's room after school to just talk (Mr. Meyrat), playing tennis games during our off week, pep rallies where we'd scream our vocal chords away, going to San Antonio for Model UN with my best friends, doing physics labs and failing, reading books as a class in English 2 with different roles, the lunches where we laughed so hard.
Remembering the Class of 2020 | I hope history remembers the Class of 2020's end with humor because of how insane it all was. I think our collective loss as a class has been acknowledged and will be remembered, but I hope people remember the memes and jokes and how we went through it together. It's a completely unique experience to us, and no one will know it, except us, which is special! I hope history remembers our resilience through laughter.
Advice to Underclassmen | Take the time to appreciate your education. It's so easy to get caught up in the annoying teacher or long assignment without realizing the beauty of learning. School is NOT perfect, but it's the best opportunity for betterment. I cannot believe that I learned about the entire history of humanity, the physics of the universe, and the creation of life in just four years. Apply optimism to your education and see how you will grow.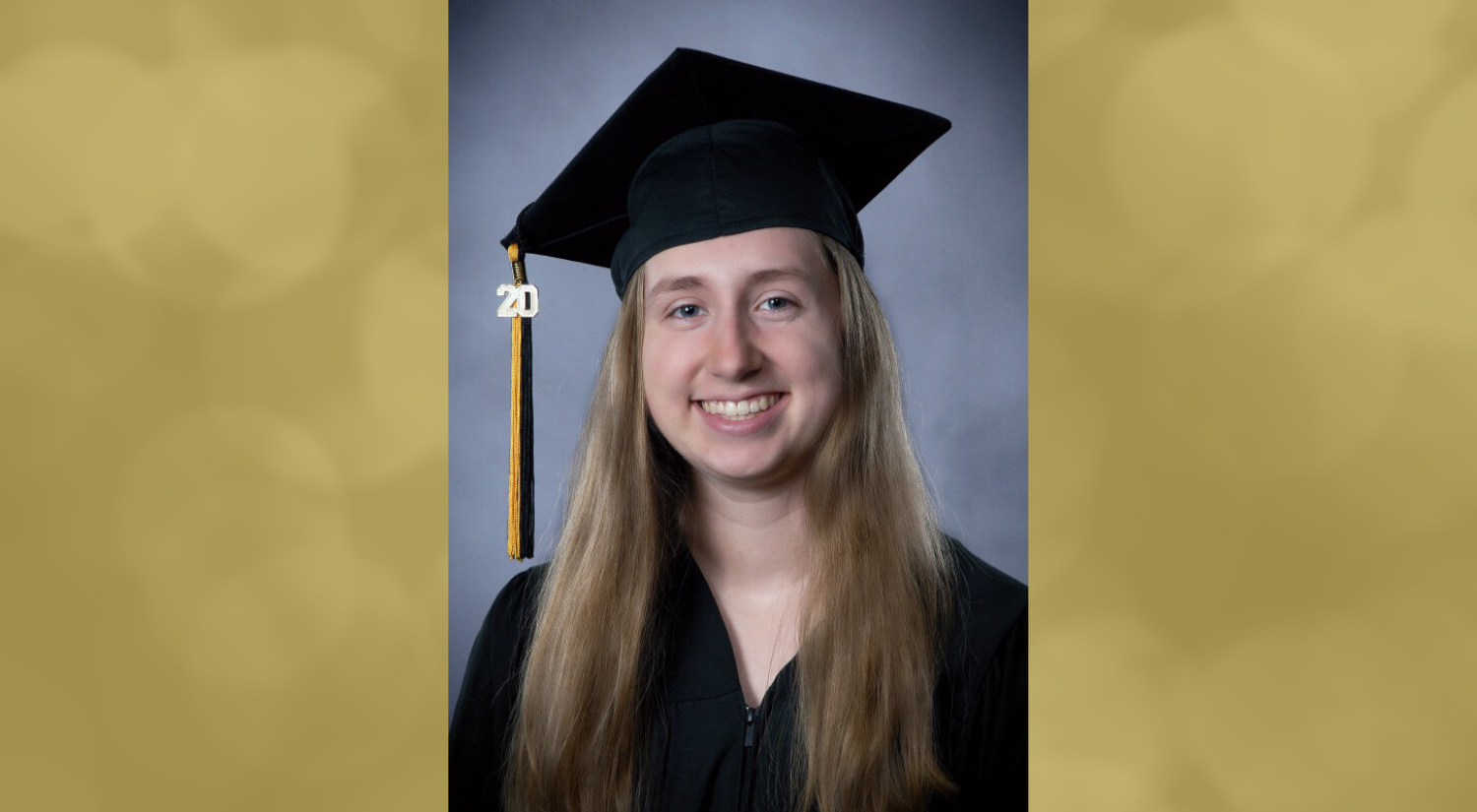 5. Raina Armstrong
College: TCU | Major: Spanish
School Activities | I played volleyball my freshman year, but quit so I could take more Spanish classes. I've been involved in the National Art Honor Society for three years, and Bible study club and NHS for two.
Teacher Who Impacted You Most | The TCHS teacher that impacted me the most is probably Mr. Jim Robarge, my Pre-Cal and Calculus teacher, because he did the impossible: He made me enjoy math. The way he taught, things made sense to me and I found myself looking forward to learning more. He was always patient and willing to answer all of my questions (and I had a lot). And even though he sometimes joked around with us, and put up with my bad jokes and pranks, he never went easy on us. He made sure I would be taking AP Calculus my senior year because he knew I would succeed, even when I wasn't so sure. I can tell that he loves teaching his subject and cares about his students, and ultimately that is what makes him an awesome teacher.
Favorite School Memories | Football games when I screamed my lungs out. Watching marching band and winterguard competitions. Singing the school song on Fridays (only fun if the hallway really got into it). My friend Bryan winning the Mr. TCHS pageant. Getting my teachers to help out with pranks. Mrs. Morgan's art classes, especially sculpture. The pun jokes on our calculus worksheets. Academic pep rallies. Awesome teachers. Making new friends and meeting new people.
Remembering the Class of 2020 | I hope people note that we lost everything normal seniors would have had (prom, senior trip, a normal graduation, senior pranks, banquets, last concerts, award ceremonies), and yet also note how we adapted and made the most of it. I hope people see that we were disappointed, but not crippled.
Advice to Underclassmen | Don't drown yourself in school, make time for other important things like friends, family and doing things you love. Invest in relationships that are important to you now, so they will be stronger in the future. Surround yourself with wise people who are willing to hurt your feelings to prevent you from making a bad decision. Don't let worry consume you. See challenges as opportunities to grow.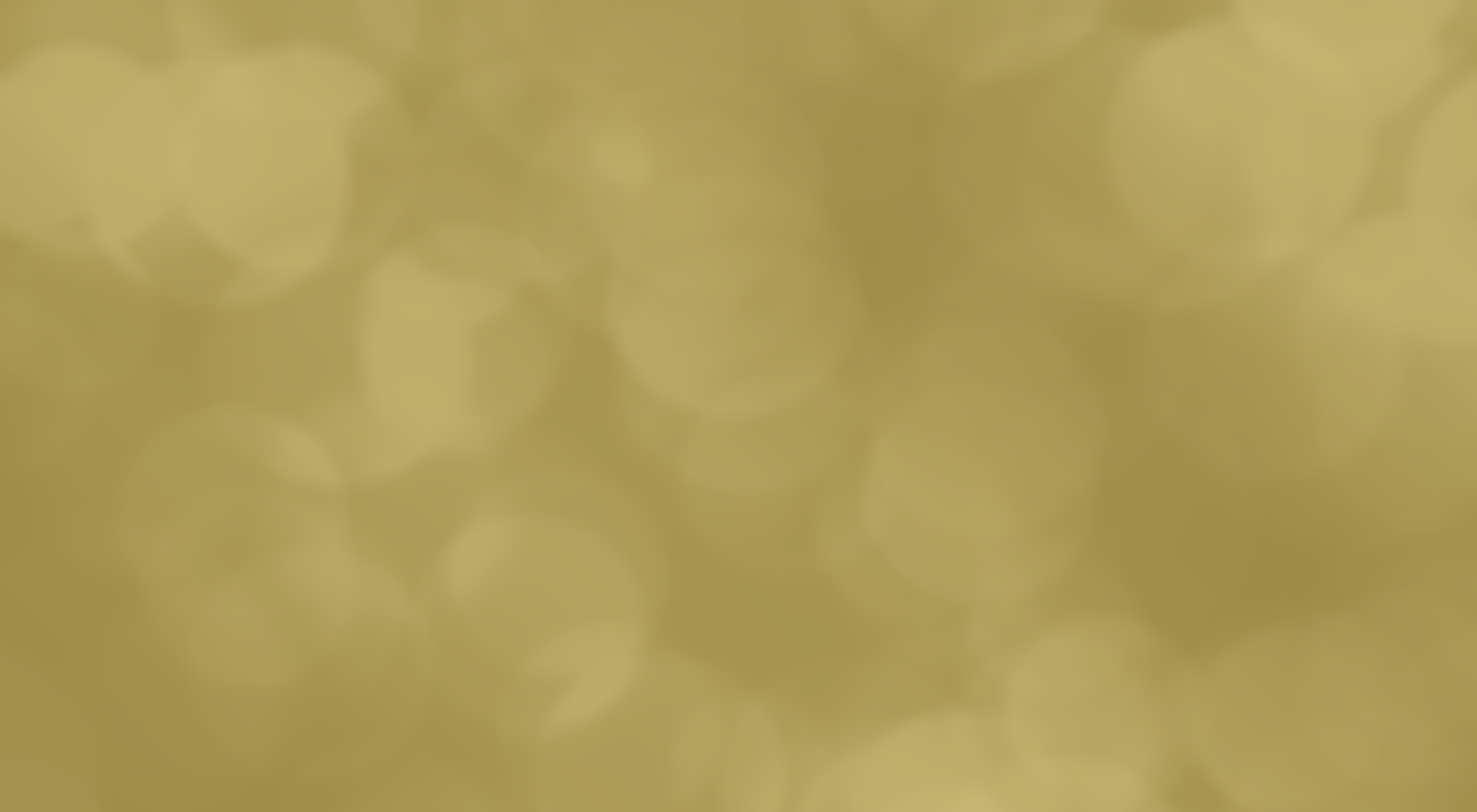 6. Angel Lentini
* Graduated in December 2019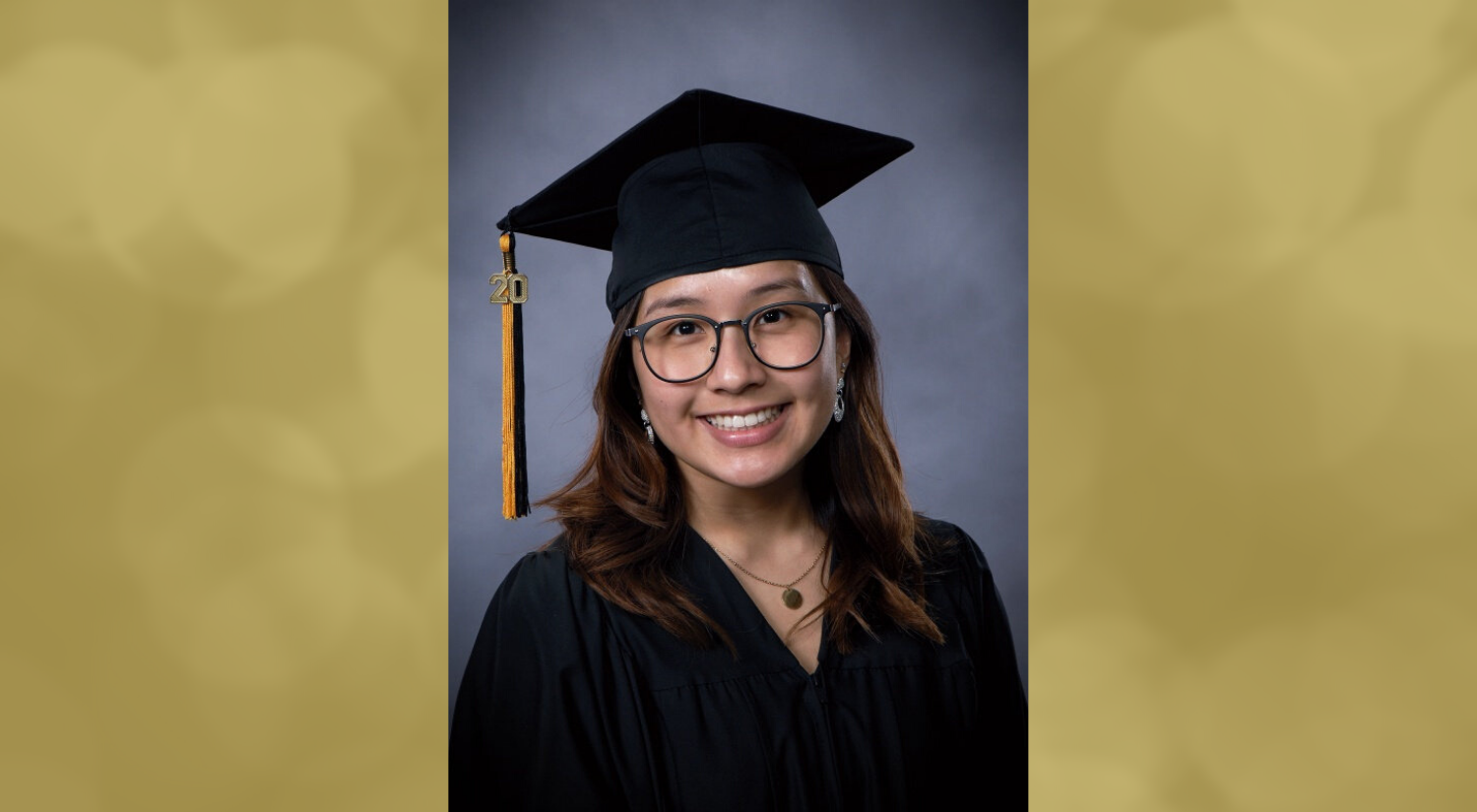 7. Arden Turangan
College: University of Texas at Austin | Major: Biology | Career Plans: Dental School
School Activities | TCHS Varsity Swim Team all 4 years, National Honor Society, National English Honor Society, National Science Honor Society, National Art Honor Society, Student Council, InterAct Club, Model UN, Future Medical Professionals Club, and Multicultural Club. I've participated in the Big Event, Trunk or Treat, and various volunteer opportunities within each club.
Teacher Who Impacted You Most | I would say Matthew Woody. He doesn't teach at The Colony High School anymore, however he taught me both AP Human Geography and AP World History when he did. He greatly values all his students, and that was evident through the numerous hours he spent teaching those subjects in depth and the hours he spent before/after school doing test corrections or clearing up any questions we had. I mean, we were 9th and 10th graders; we were so impatient and difficult to teach. But, he introduced learning in a different way and it definitely played a significant role in shaping me into the student I am today.
Favorite School Memories | Being a part of the PSAT team! Though there are too many memories to list, I've met so many people and lifelong connections through that program and those friendships have only flourished since then. Despite the hard work and commitment that comes from being part of the PSAT team, it 100 percent played a huge role in not only strengthening my friendships, but in improving my study habits and time management in school.
Remembering the Class of 2020 | Though this was a tough last semester, friendships strengthened and I believe I speak for all my fellow classmates when I say this allowed us to reflect and truly appreciate the high school experiences we were able to participate in, rather than dwell on the experiences we couldn't.
Advice to Underclassmen | Get involved! Not only in clubs and organizations, but all the staples that truly make up a high school (specifically Senior) experience! Attend events like Senior Sunrise, the Candle Lighting, and even Prom. Events like those are such integral components to your senior year!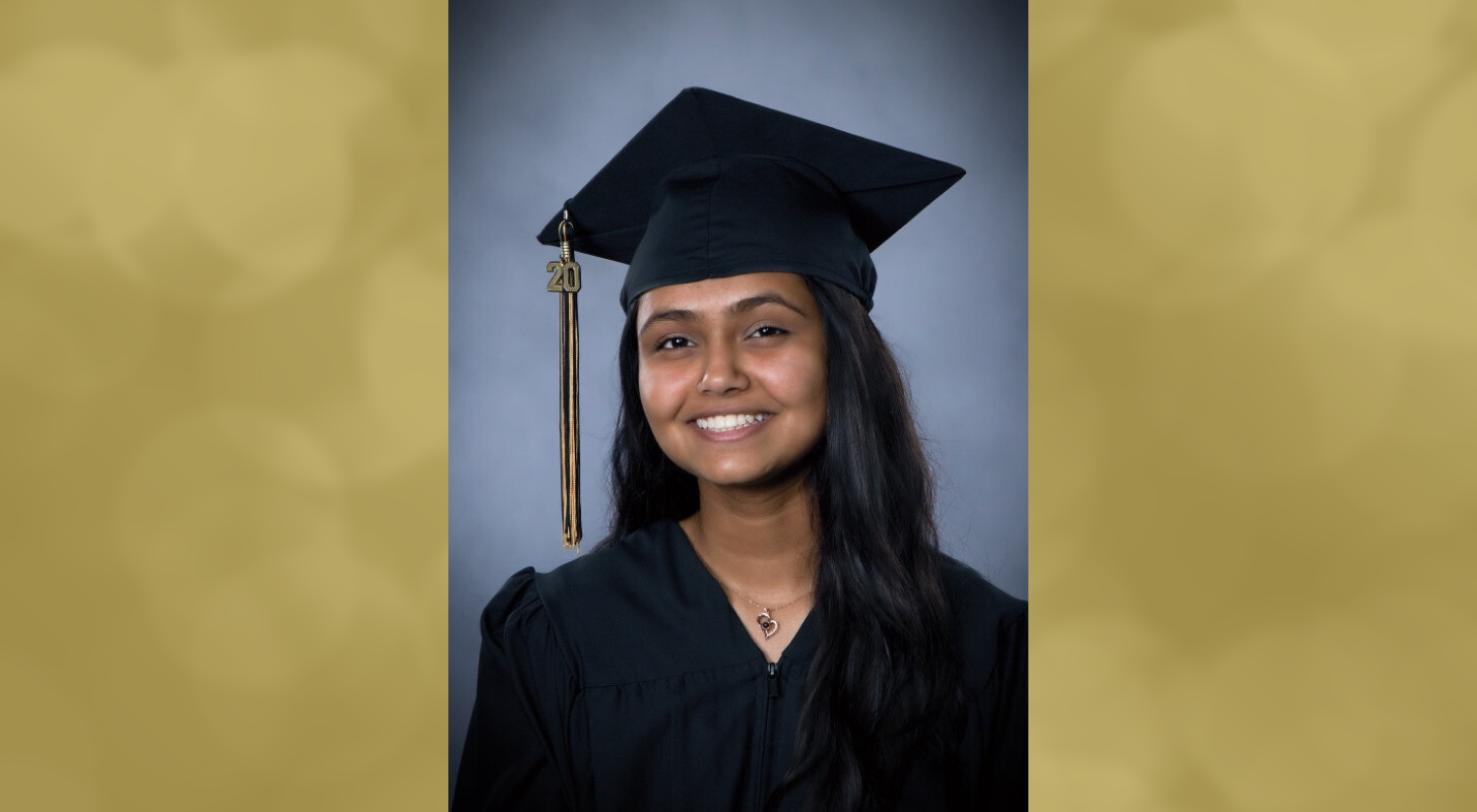 8. Nissy Luke
College: University of Texas at Dallas | Major: Neuroscience under Pre-Med or Pre-PA track
School Activities | I'm part of NHS, NAHS, SNHS, LISD HOSA, Interact, and FMP
Teacher Who Impacted You Most | There are three main teachers that have impacted me. Two are no longer teachers at our school; their names were Blair York (Accounting) and Kenny Hoang (Chemistry). The third one is Curry Goff (Biology) and it's because he was always friendly in and out of class. He always made sure we understood material and he always made class fun.
Favorite School Memories | My favorite memories of school were megalunch. We got to eat lunch with all our friends and partake in clubs. It was truly fun and amazing.
Remembering the Class of 2020 | I hope history remembers the Class of 2020 as a strong and happy class. One that never failed to smile regardless of what was thrown our way. We have had a lot of things taken away from us, but we made the most of it no matter what.
Advice to Underclassmen | To never give up and make the most of every opportunity they get because they never know what will happen.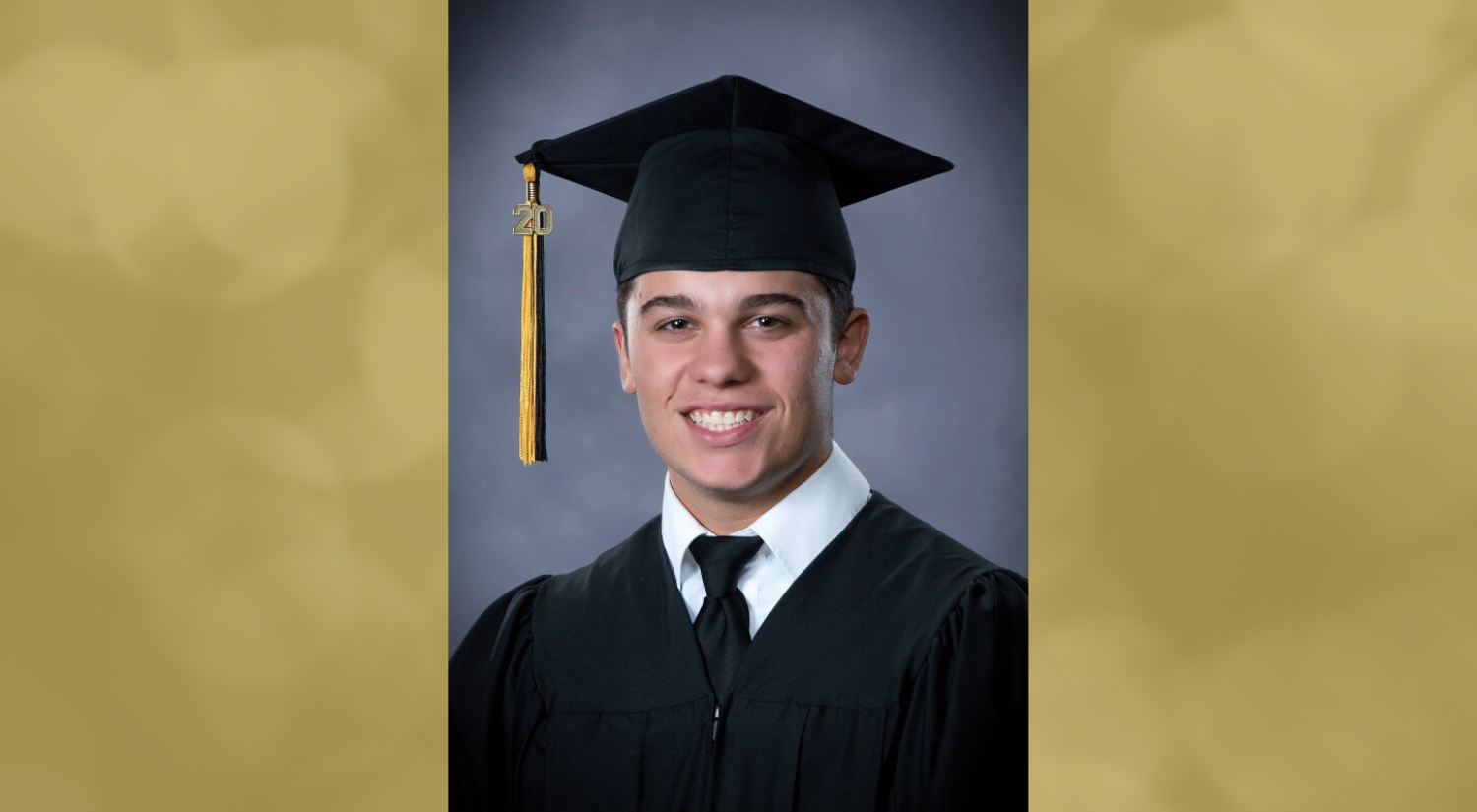 9. Caleb Perry
College: Texas Tech University | Major: Kinesiology | Career Plans: Med school to become a doctor
School Activities | Varsity Baseball, Student Council, Model U.N., Interact Club, Future medical Professionals Club, National Honor Society, Science National Honor Society, English National Honor Society, Fellowship of Christian Athletes, Student Advisory Committee
Teacher Who Impacted You Most | Jaimie Holbrook (AP Bio), Dr. Holbrook impacted me the most because she was the first teacher to stir my attention towards biology and medicine. She has had a very important role in shaping me into the student I am today. She was a great teacher who was very interactive and made learning interesting and meaningful.
Favorite School Memories | One of my favorite memories from high school is playing baseball with my friends. Baseball gave me an opportunity to grow as a man and an athlete. I also enjoyed my time in Student Council as it gave me a platform to be a leader on campus.
Remembering the Class of 2020 | I hope the Class of 2020 is remembered as a class of change. Through the pandemic, we as students had to change everything in our lives for the safety of others. I hope that we as students use this unique experience to provoke change throughout our spheres of influence.
Advice to Underclassmen | My advice is to stay true to yourself. Once you focus on yourself and do what you want to do, and not what others tell you to do, then you'll see who really cares about you. Then surround yourself with people who are there to help you achieve your goals.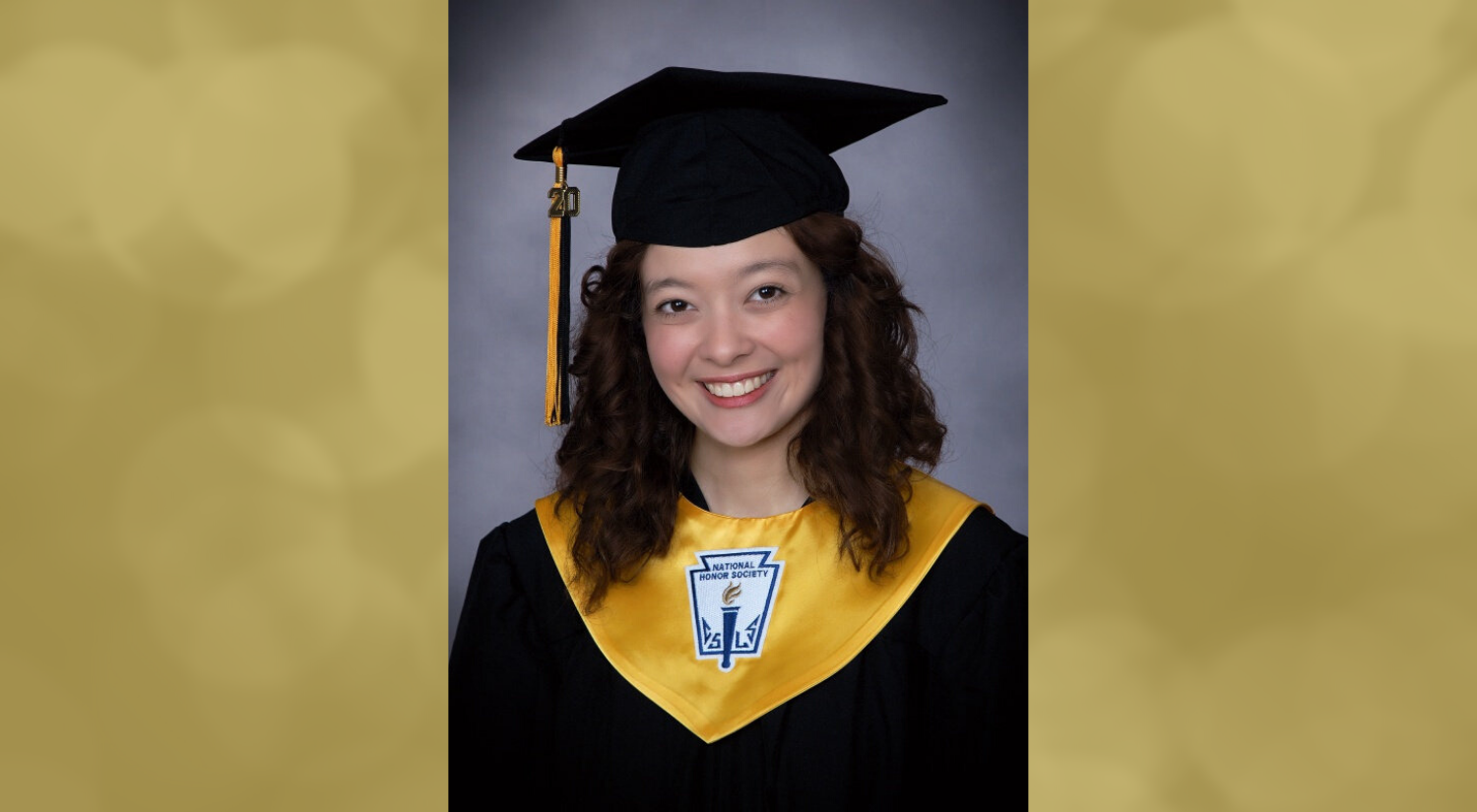 10. Jillian-Adara Watson
College: Loyola Marymount University | Major: Screenwriting, possible double major with Animation | Career Plans: Writer, creator for network television
School Activities | Vice-President of NHS, Vice-President of NEHS, Interact Club Member, Model UN Delegate, Theatre at the Colony Member (Actor and Technician), UIL Tech Design Member, AP Art Student, Creative Writing Club Member.
Teacher Who Impacted You Most | Definitely Matthew Woody. He taught AP Human Geography my freshman year and AP World History my sophomore year. Unfortunately, he sought work closer to where he lived and left The Colony High School (a loss that was felt deep within The Colony High School). He really is a brilliant example of blending passion into the classroom. He really seemed to not only enjoy the subjects he taught, but also the children he was teaching. Really transforms the classroom when a teacher cares about the subject and the students. Such an incredible role model of following one's passions in this life.
Favorite School Memories | The simple moments with "The Boys TM" group-chat. From laughing and goofing around in the classroom, to panic studying together before a big test, to crying after said test, to attending school events together, to hanging out with our favorite teachers during after-school study hall. High school has definitely taught me that great friends can make the most (seemingly) mundane things about weekdays become very fond memories.
Remembering the Class of 2020 | I hope there is a societal shift in promoting selflessness. After all, those most at risk in this pandemic fall outside of the Class of 2020, but still, seniors stepped up to the plate and sacrificed sacred memories of youth for the greater good. I hope this sets a precedent for future generations as well as the older, to choose unselfishness.
Advice to Underclassmen | As overused as it is, slow down and enjoy the moment--especially the hard ones. Work isn't everything. Value your friends. Don't take for granted life's little moments. Train yourself to be optimistic. Sometimes sleep is more important than studying (and sometimes it is the vise-versa). Wash your hands. Even though high school isn't everything, enjoy it while it lasts and make the most of it at every opportunity you get.

---
National Merit Finalist
To become a National Merit Finalist, semifinalists and their high schools must submit a detailed scholarship application in which they provide information about the semifinalist's academic record, participation in school and community activities, demonstration of leadership abilities and honors and awards received.
Kaitlyn Elise Cotton | Morningside, Griffin, TCHS

---
TCHS Collegiate Athletics
Congratulations to the student-athletes who have committed or signed their letters of intent to play collegiate sports.
Baseball
Alex Adauto | Henderson State University

Basketball
Tamia Jones | Southern Methodist University
Jewel Spear | Wake Forest University
Football
Christian Gonzalez | University of Colorado
Mikey Harrington II | Oklahoma Baptist University
Keith Miller III | University of Colorado
Marcus Moore | University of Louisiana Monroe
Myles Price | Texas Tech University
Dom Puentes | Evangel University
Kyair Warner | Evangel University

Soccer
Tori Cantu | Blinn College
Zachary Morales | Wayland Baptist University
Ethan Presas | Hesston College
Reagan Keiser | Oklahoma Christian University

Softball
Jayda Coleman | University of Oklahoma
Jacee Hamlin | Texas Tech University

Swim and Dive
Morgan Gullette | Drury University

Volleyball
Ashley Procious | Stephen F. Austin University
---

TCHS Collegiate Fine Arts
Congratulations to the TCHS students continuing their fine arts education in college.
Band
Joseph Bauerly | University of Nebraska-Lincoln
Choir
Elizabeth Harris | Texas Woman's University
Bethany Moore | Collin College or Texas Tech University
Theatre
Brinkley Oropeza | University of Central Oklahoma
---

TCHS Senior Voices
With school buildings and facilities forced to close due to the COVID-19 global pandemic, we asked seniors to share how they hope they have grown from this experience. Hear even more from our seniors on our Senior Voices page.
The end of your final semester of high school has been unique, to say the least. How do you hope you and your classmates have grown, or will grow from this experience?
"I hope that by the end, we will have become much more aware of how lucky we are to have such a supportive community. Through this tough time our community has been so supportive in trying to encourage us to stay motivated and happy during our quarantine. It's not always something we are thinking about but we are so lucky to have a community that is so supportive, and I hope we will have learned to appreciate how much they do for us." - Gwyndolyn Balogh
"I took the time at home to release my first jazz album. Right now has been the perfect time to spend countless hours practicing." - Joseph Bauerly
"I have learned to not take anything for granted in life, especially our day to day life. When we left school on Friday, March 13th, I never would have imagined that I would not ever see my school, friends, teachers, or coaches again. No one could have ever told me that my Senior year would end like this." - Nazhir De'Jean Carter
"I hope my classmates will learn to be able to be more independent and responsible with their time." - Douglas Gates
"I hope our class learns that nothing is completely in our hands. There are going to be times when we can't predict or change what happens, like this quarantine, but what we can do is make the most of it with what we have. All the memories we made while at school and virtually will stay deep in all our hearts." - Nissy Luke
"I hope that we learn to be more clean and how to prevent viruses. It's pretty scary because obviously it has ruined a good bit of senior year." - Miles McMillian
"I hope that all of us will take this opportunity to grow in our ability to persevere and overcome obstacles throughout the rest of our lives. This experience has shown us that we can and will be able to get through anything." - Hannah Middleton
"Knowing what school we want to go attend and focus on having the job we want to do." - Hanh Nguyen
"I have learned to take nothing for granted. You never know how things will end. Enjoy the little things. Tell someone you like their shoes. Give someone a hug (not now, because of social distancing). Take in every moment. You just never know." - Brinkley Alise Oropeza
"I hope that the class of 2020 has been humbled by this experience and grows in understanding and empathy with others." - Lydia Reynolds
"This past semester has definitely been a once-in-a-lifetime experience that we won't soon forget, but theatre has helped get me through it. The theatre community has grown as a whole throughout this pandemic by outpouring support for essential workers as well as the people simply tasked with staying home. Theatre at The Colony has grown by collectively overcoming the grief of not being able to perform our One Act Play, and supporting others who have lost similar opportunities." - Kaitlin de la Rosa
"I think we will hold more value to the time we spend with loved ones. This experience has made us all realize what is truly important in life." - Alexa Smith
"I hope people learn how to stay productive, even while away from everyone else, or at the very least not be bored." - Addison Ross Stolfi
"I feel like this pandemic has prepared us for the "real-world" whether it was by learning or working." - Luis Valle
"I hope that we can grow from this time in our lives, knowing not to take anything for granted. Because just as fast as you can have fun, you can lose it all at the same time. So, we need to learn to cherish the moments that we have, because they're all not going to last forever." - Stephen Wallak
"I hope that my classmates will learn to appreciate the little things such as saying hello to their teachers or walking to their next class with their friends." - Julia Whisonant
"Independent growth." - Zachary Sean Wright
---
Check out all the Lewisville ISD Senior Spotlights at LISD.net/Grads.
For inquiries about this Senior Spotlight, please contact
LISD's Communications Department at communications@lisd.net.