Return to Headlines
"Shrek" Gets Friendly at The Colony High School
From Feb. 7-9, there were four opportunities to see Theatre at The Colony's (TATC) latest show – "Shrek: The Musical." The production received rave reviews from performance goers, some even calling it one of the program's best yet.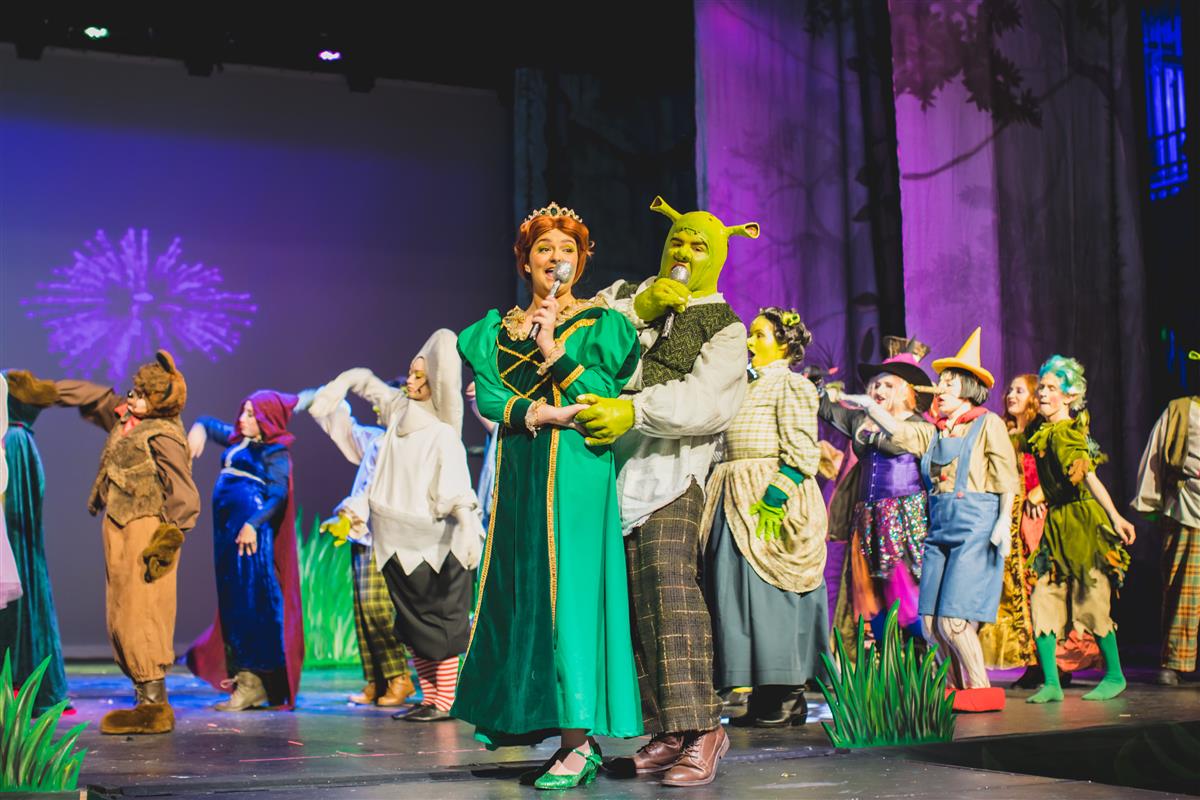 However, one review in particular came a few days earlier, from a young audience member, who enjoyed the musical in a special way.

"Today was the very best day of my entire life! I got to see and meet Shrek!" the young man told the Shrek company members after the show.

On Feb. 5, more than 230 Life Skills students from across Lewisville ISD, including Arbor Creek, Briarhill, Huffines, Killian and Lakeview middle schools, and Flower Mound, Hebron, Lewisville and The Colony high schools, were treated to a sensory friendly performance of Shrek. The performance came together after Lakeview's TATC teacher Kristen Ray read about the Autism Theatre Initiative, whose mission is to "make theatre accessible to children and adults on the autism spectrum, and their families."

"Ms. Ray knew we would leap at the opportunity to be involved," TATC Co-Director Ronda Craig said. "She was correct. Within minutes we had a plan to make this special performance a reality. The message of Shrek's story was perfect."

A part of the plan included forming a committee – Craig, Ray, Lakeview Life Skills teacher Misty Graham and TCHS Life Skills teacher Jennifer Shaw.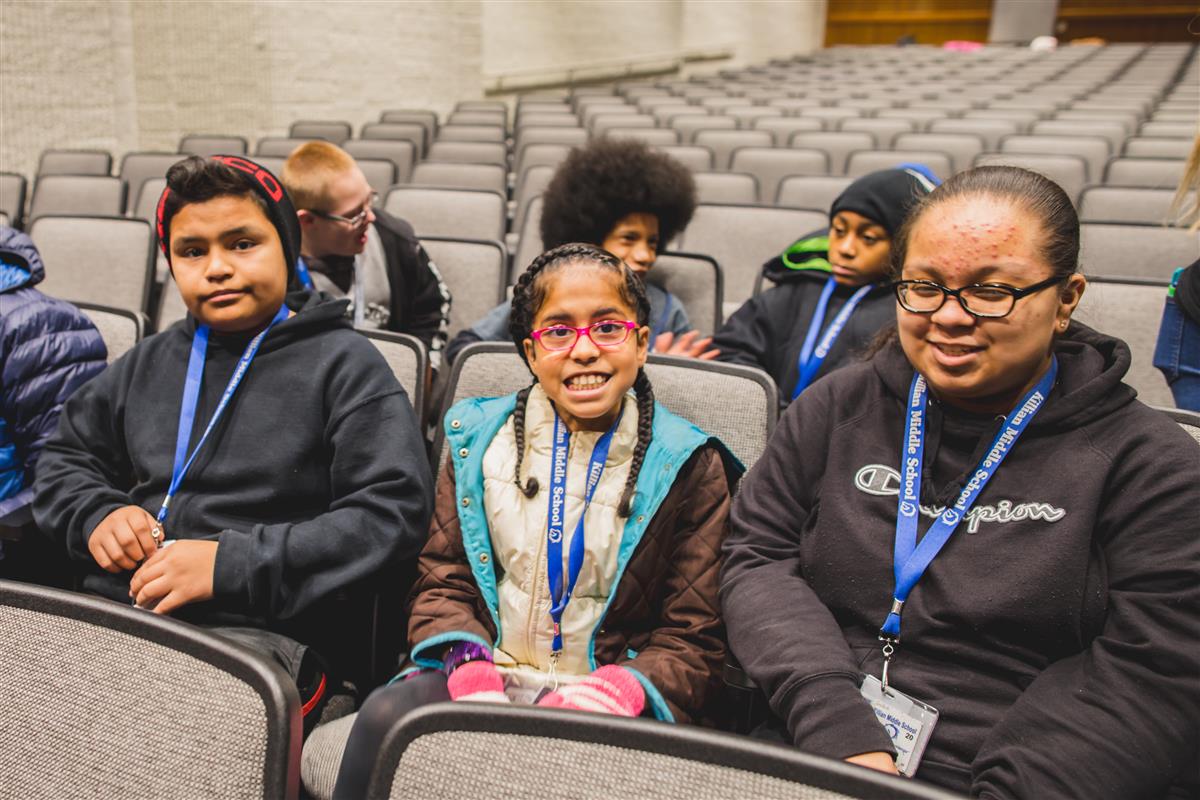 "TATC researched the concepts and collaborated to design the event," Craig said. "Ms. Ray and Ms. Graham invited Life Skills students and created a PowerPoint to help prepare the students. Ms. Shaw and her team served as consultants to help us adapt the performance. Our TCHS administration gave us the logistical support we needed, and our TATC booster club parents provided the funding and the man power to make it a reality."

TATC's production of Shrek includes loud noises such as Shrek's roar, various lighting effects like strobe elements, as well as haze and low-lying fog. To make this particular performance sensory friendly, those areas of production were either eliminated or adapted. TATC also adjusted the house lighting to ensure the theatre wasn't too dark and removed a few scenes to shorten the show's length.

"For most of the students, this was their first theatre experience," Craig said. "Many opportunities have been denied to them for fear that their needs would inconvenience other members of the audience. Having a performance that is not only sensitive to their special needs, but gives them the freedom to react to the art as they desire, is vitally important to this audience."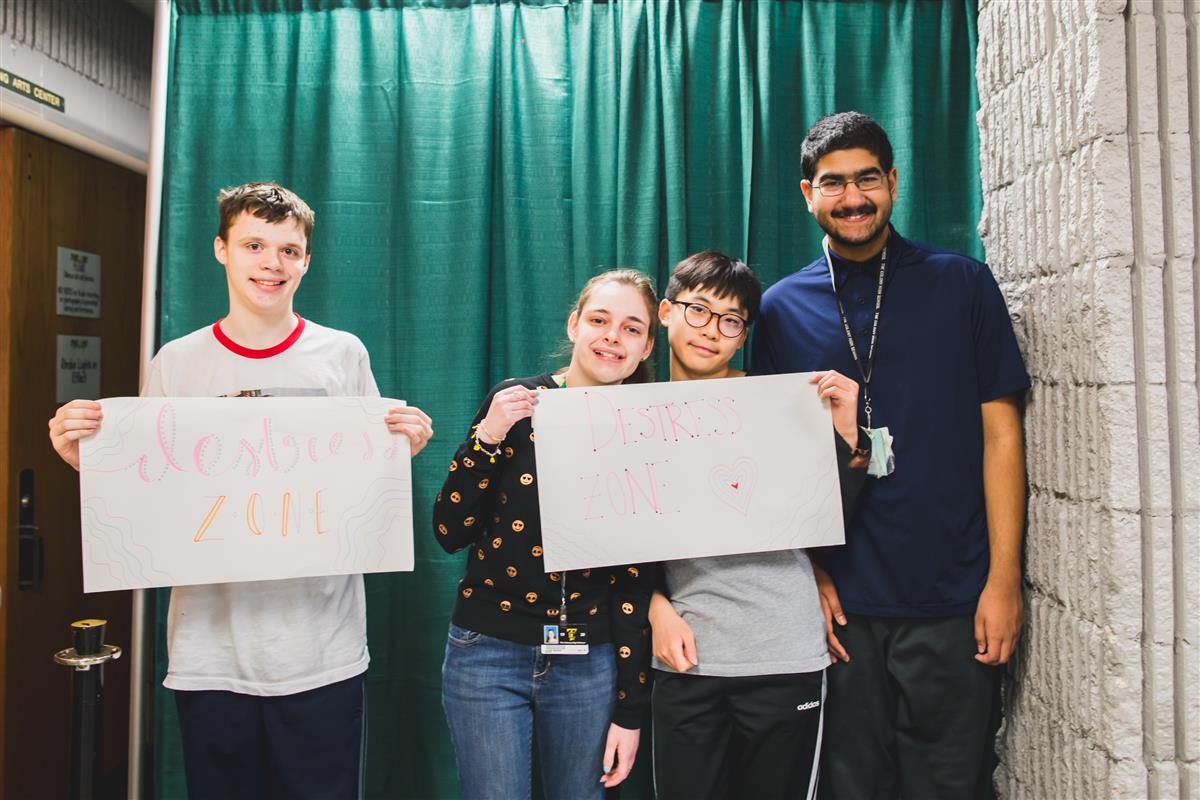 Just outside the theatre was a "de-stress zone," which provided fidget manipulatives and art supplies for students, and was enclosed by green curtains for a calming effect. Students also had the opportunity to stand up or walk around if needed.

"I felt like we were doing something so few do," said TATC senior and Community Outreach Officer Kaitlin de la Rosa. "So many want to come to our performances, but because of the sensory intensity, they can't. This gave them an opportunity to enjoy our show. It made me feel good about myself and this program."

According to Craig, the themes of Shrek's story gave TATC the perfect opportunity to present an artform that was empathetic to the students' daily experiences and challenges.


"Whether it was the ogre's layers, or Fiona's request to not be judged before he got to know her, or the fairytale creatures deciding to let their 'Freak Flag' [song from Shrek] fly because what makes us special also makes us strong... the audience was able to relate to the characters more intimately than they could have imagined," Craig said. "And, that is what theatre is all about!"

She added, "As Oscar Wilde once said, 'I regard the theatre as the greatest of all art forms, the most immediate way in which a human being can share with another the sense of what it is to be a human being.'"

The audience's reactions were the highlight of the day.

"As the students and teacher filed out of the theatre, each one thanked us for letting them come," Craig said. "Seeing their faces and hearing their reactions was thanks enough for us."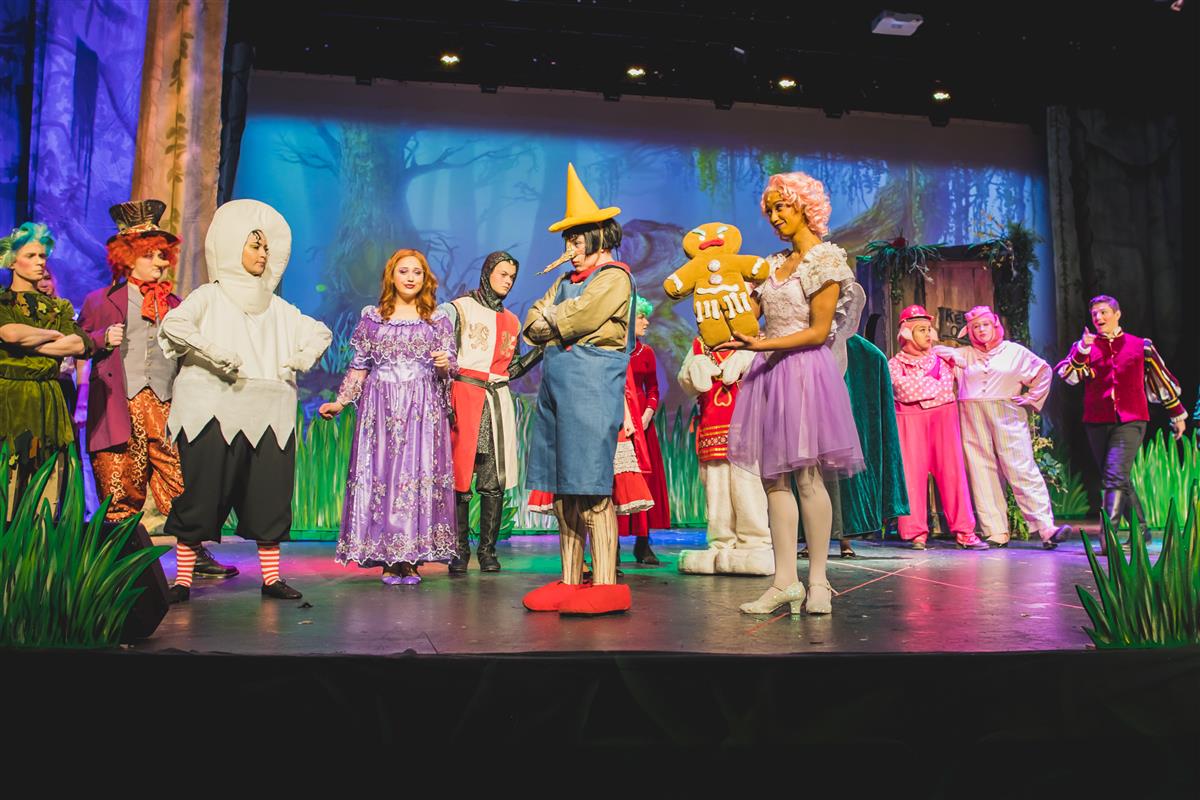 TATC President Amberly Bouchard agreed.

"I love getting to share our art with those who don't get to experience it regularly," the senior said. "Their reactions were priceless and that memory will never fade."

Craig said having the house lights at 50 percent allowed them to see the audience's initial reaction to the production. Seeing and feeling the energy and excitement from the audience rejuvenated and inspired the company's performance.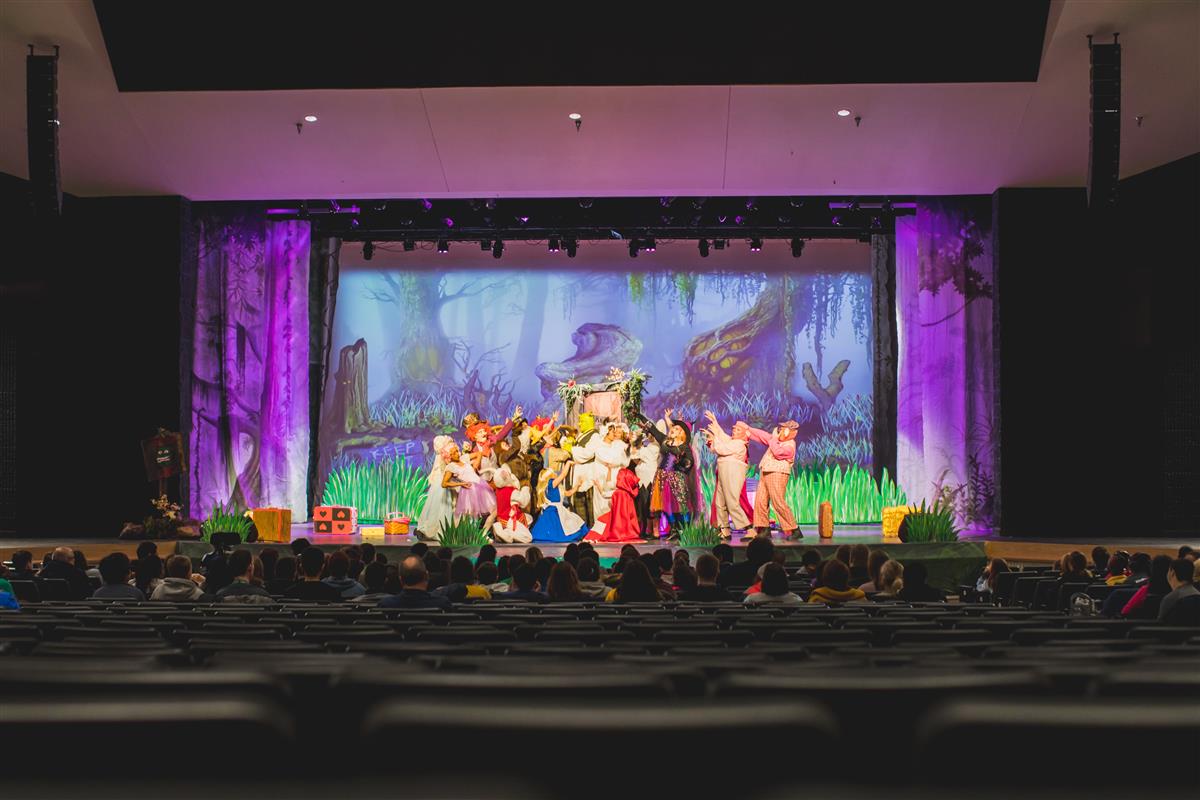 "We knew we would be excited to perform for this audience," she said. "We knew it would be special. But I think the actors and the technicians were overwhelmed by our emotions following the performance."

After the positive reception from their guests, one thing is certain, TATC would like to host a sensory friendly performance again.

"We truly hope that this will be the beginning of a new and long-standing tradition," Craig said. "We cannot wait to begin planning next year's sensory friendly production."


---
The Colony High School is a high school located in The Colony, Texas, serving grades 9-12, in the Lewisville Independent School District. Follow The Colony High School Cougars on Facebook, Instagram and Twitter to see more student experiences throughout the school year or visit Best Schools in Texas for more information about joining the Lewisville ISD family. Visit Theatre at The Colony for more information about TATC and upcoming shows.