Return to Headlines
Camey Elementary Packages Hope
Hairnets? On. Plastic gloves? Check. Giving back to the community? Oh, yes. This isn't just any ordinary day in the Camey Elementary school cafeteria. To celebrate Universal Children's Day, students of all ages packed healthy meals for families in need, fighting hunger every step of the way.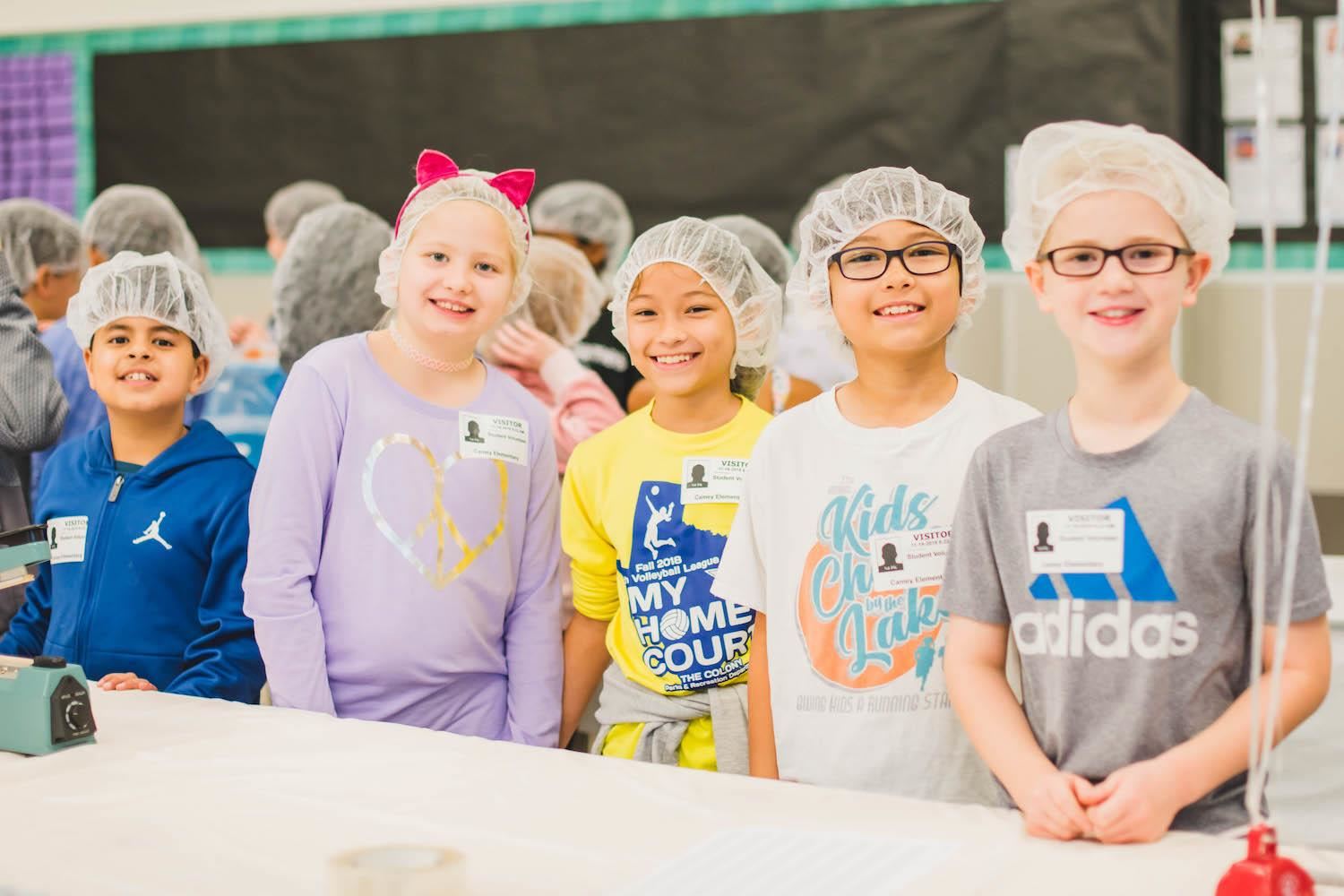 "Today is about feeding kids across the world and making a difference," Cigna's North Texas/Oklahoma Director of Community Engagement Cheryl Brown said. "Cigna is all about keeping us healthy both mentally and physically and by getting the younger kids involved, it helps set a foundation."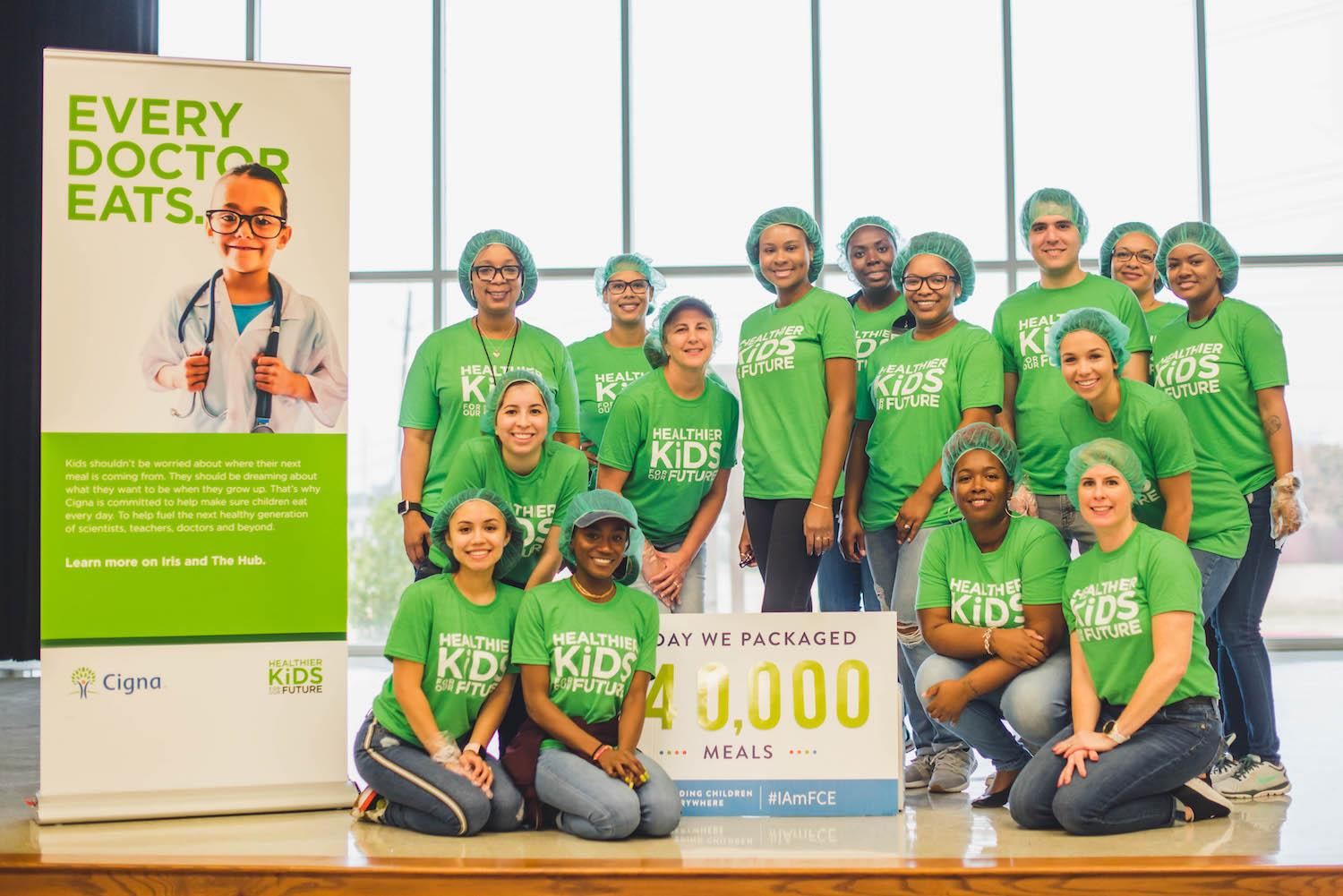 Helpers from Cigna, who organized the event, and Feeding Children Everywhere assisted students with the directions for packing meals, which included measuring ingredients, weighing meals for consistency, sealing the bags and counting 48 meals per box.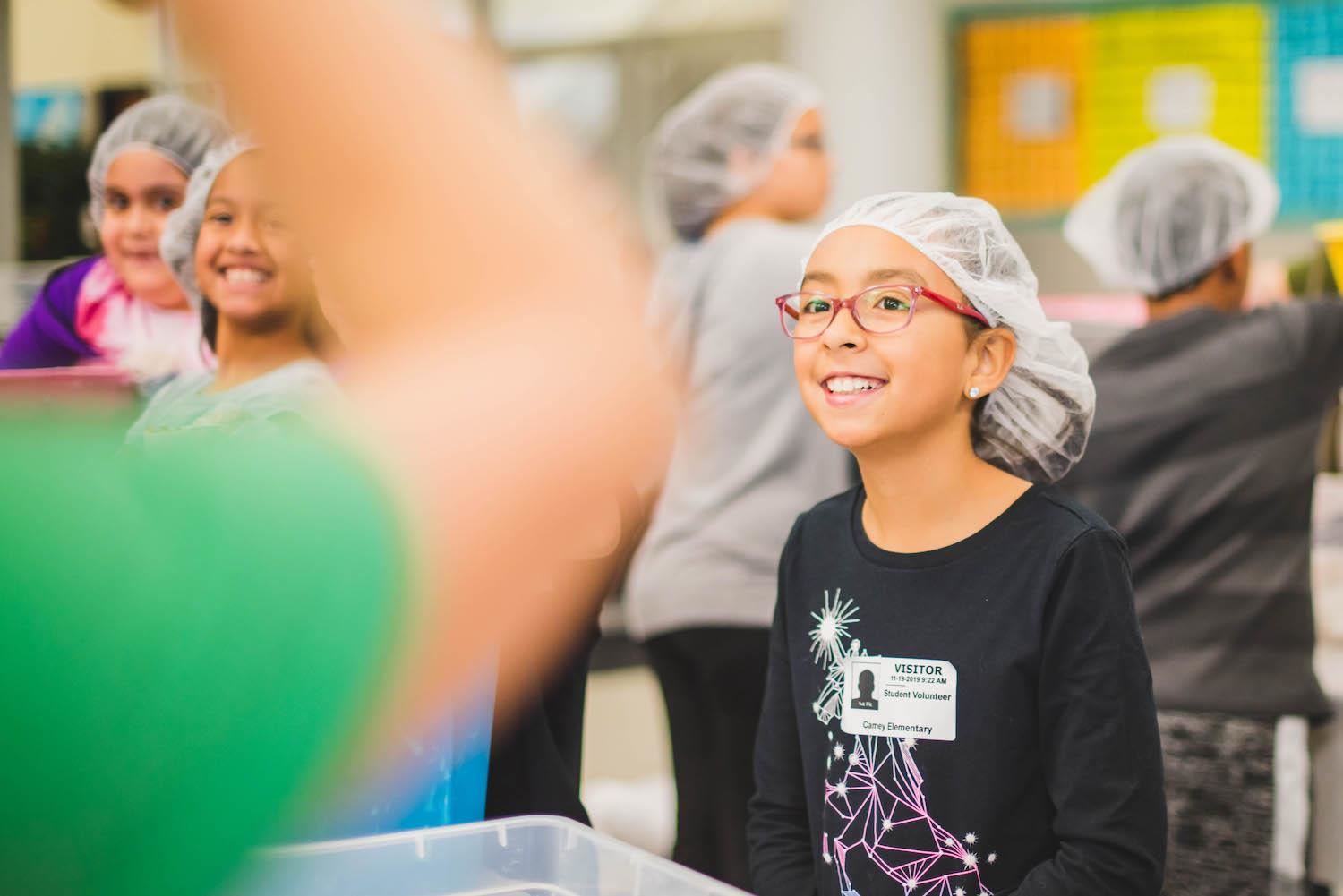 "​The students didn't really know what to expect, but once they heard that their mission was to help conquer hunger for kids everywhere, they became very excited and worked hard to meet the goal of preparing 40,000 meals," Camey Principal Angela Cortez said. "At Camey, we have a culture that embraces kindness, empathy, and acceptance. This opportunity to make a positive difference for thousands of children and their families is an embodiment of that culture. We are truly honored and humbled to have been a part of it."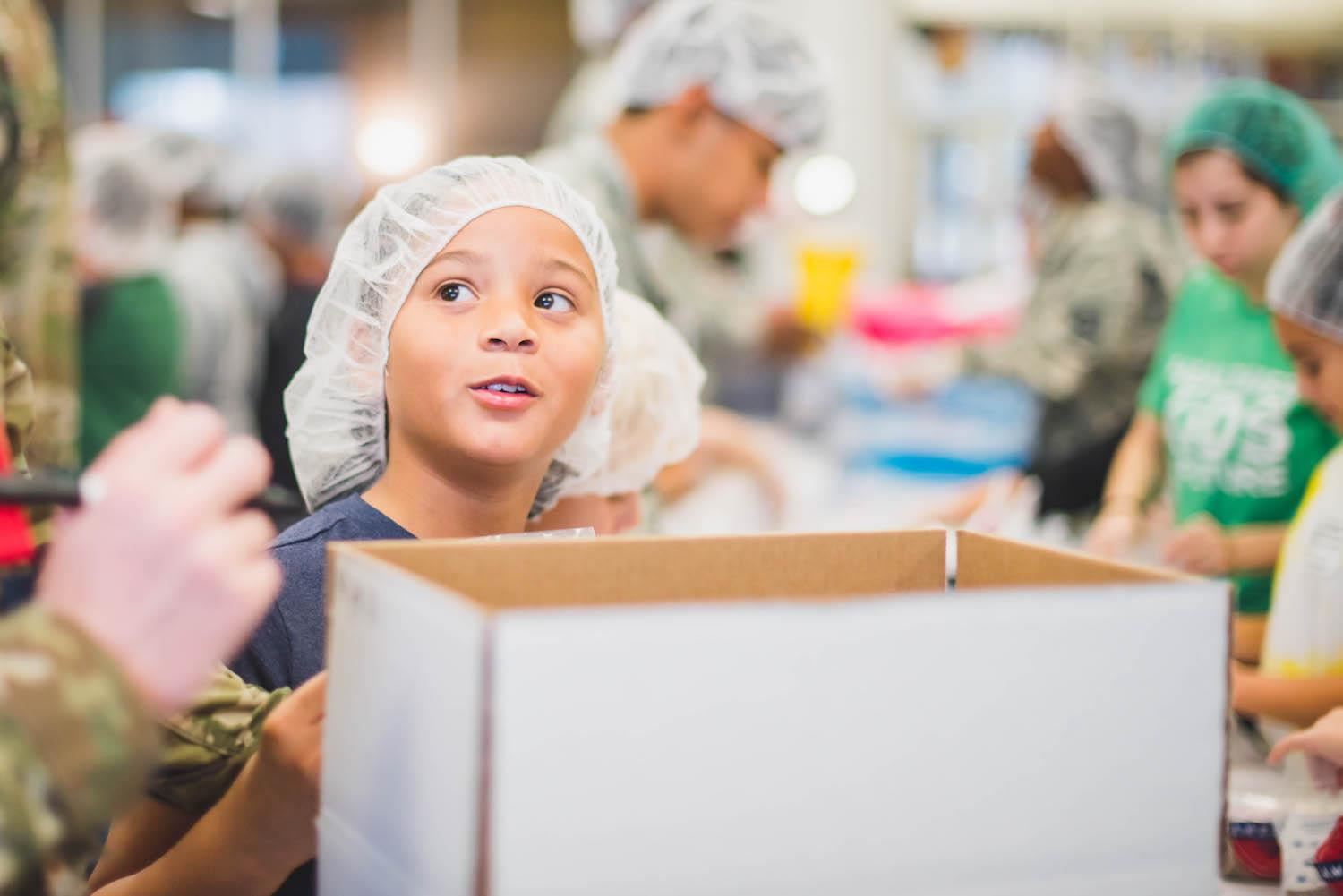 With music playing through the cafeteria speakers, the upbeat assembly lines began. Adding a little competitive spirit to the room, a loud cowbell rang out as soon as each table finished a box of 48 meals. The bell was followed by claps, cheers and even more motivation to complete more boxes.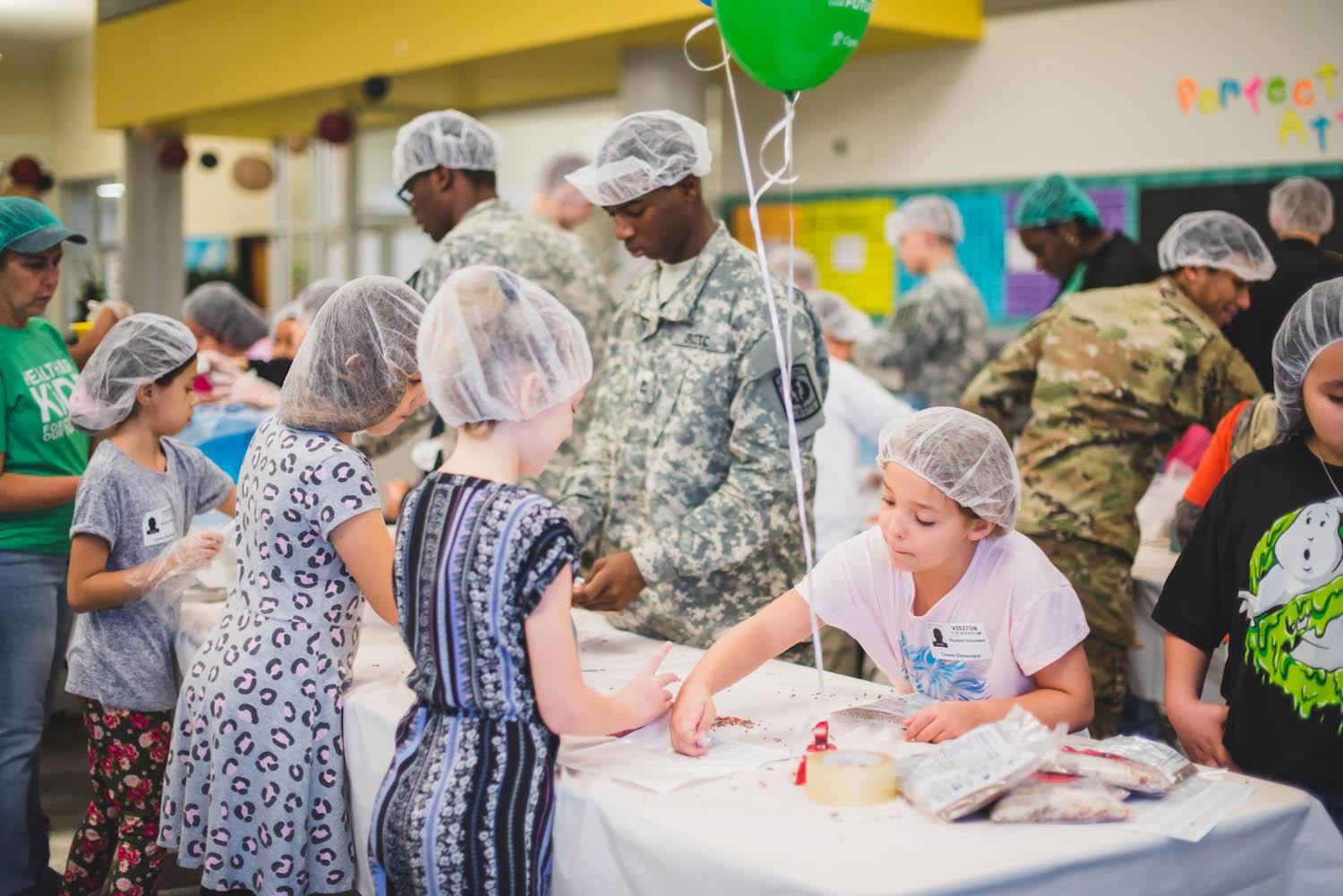 Along with all the fun, students understood that their actions were assisting the community around them.
"It is important to help people in need and give them something to eat," Camey fifth-grader Madison Moeller said. "We all got to feel the satisfaction of helping someone and doing something good."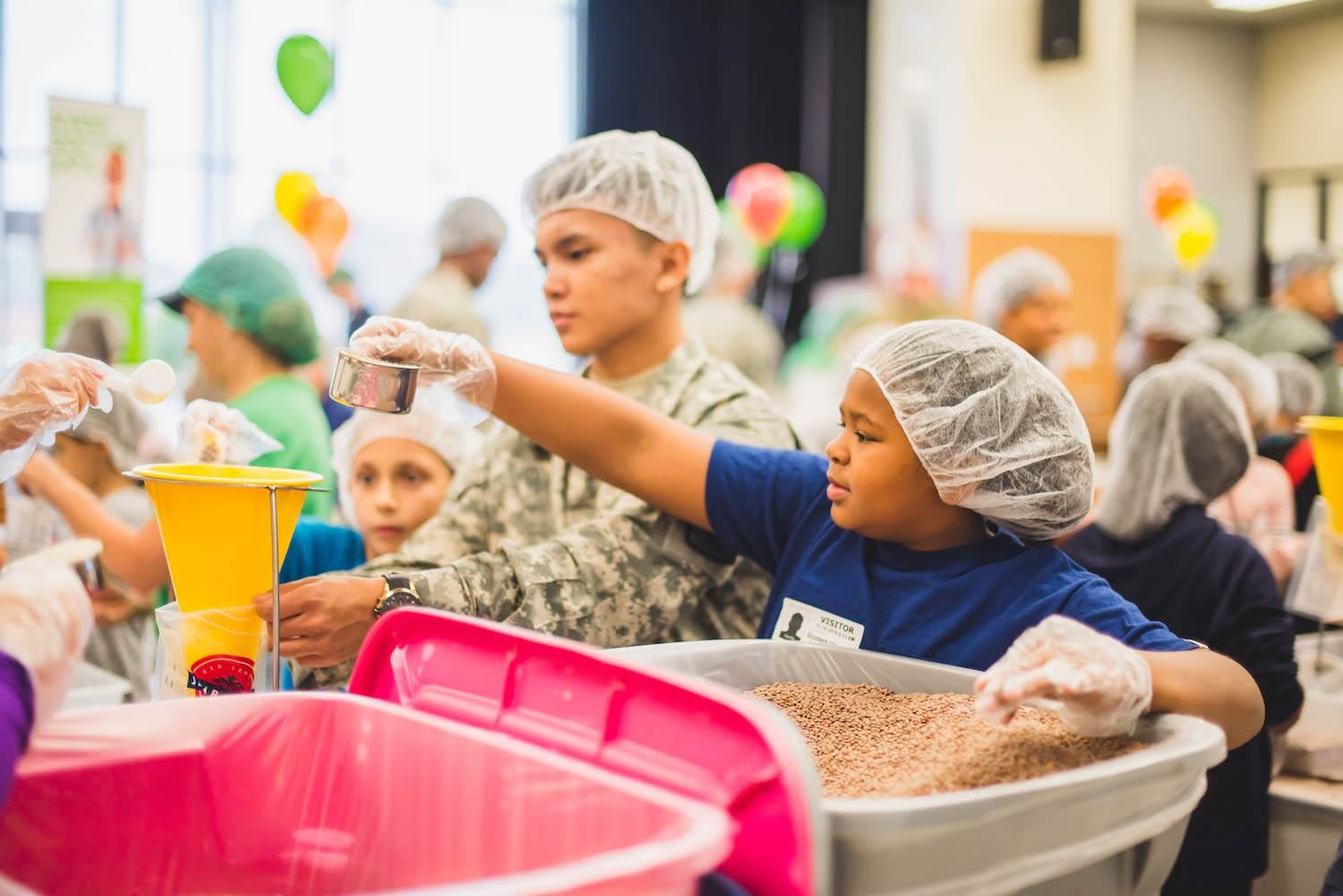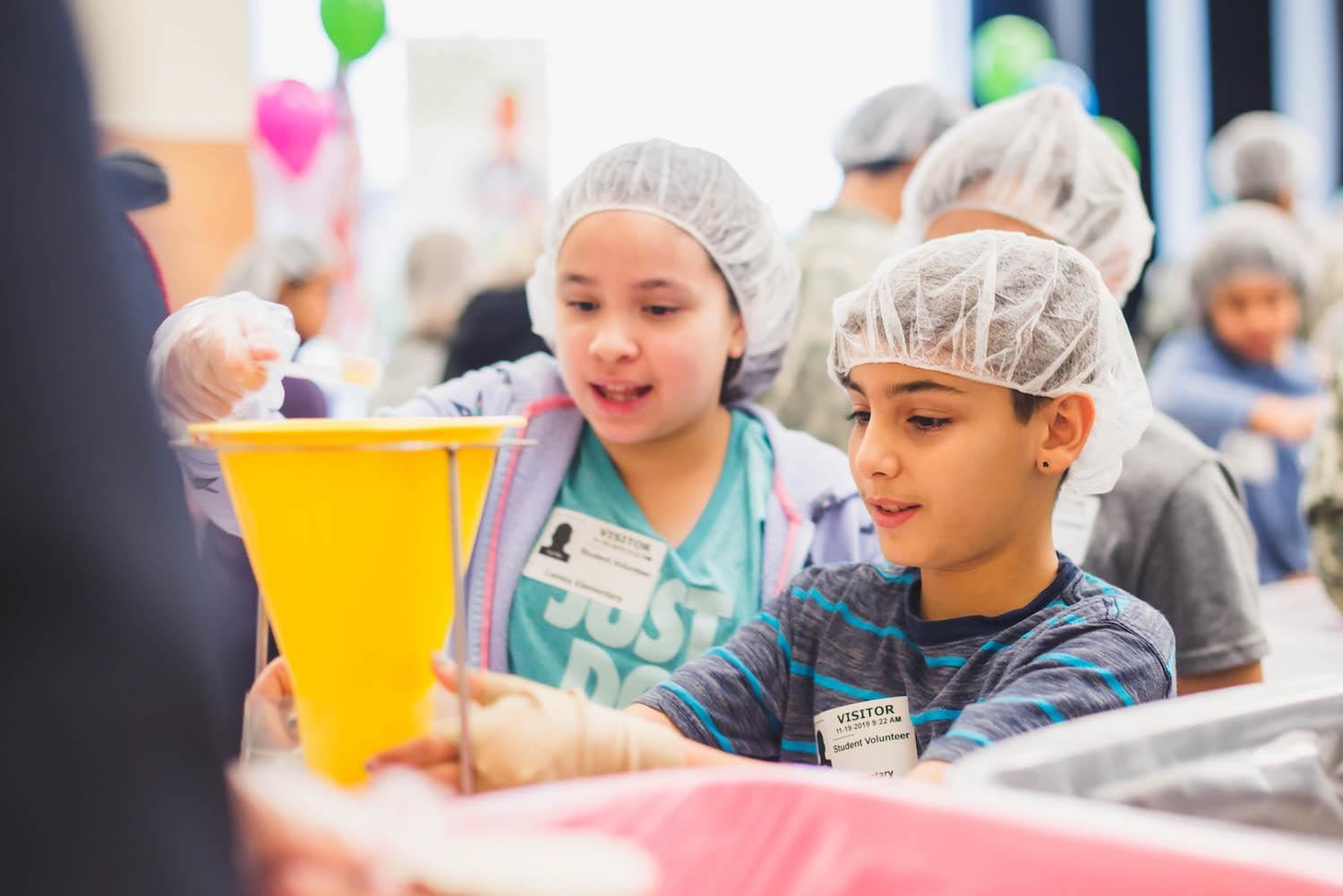 Neighboring students from The Colony High School (TCHS) Junior Reserve Officer Training Corps (JROTC) also joined the fun and assisted the younger Camey students with their goal.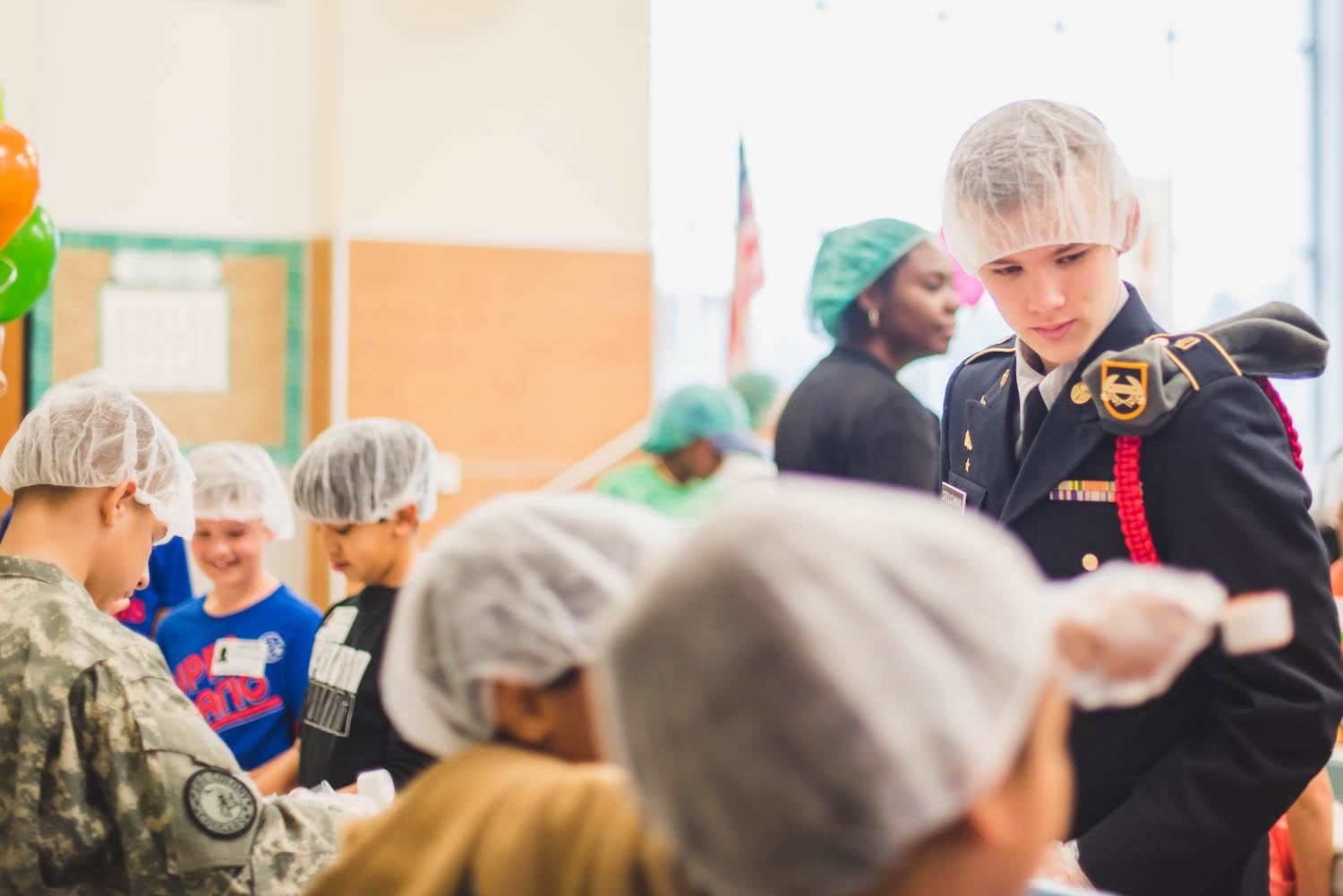 "This is my second Service Learning Project at Camey and, every year that we give back, I feel better and better about who I am as a person," Cadet Staff Sergeant Andrew Crouchman said. "When we were told about preparing meals and working with others to help individuals that need assistance, I became very excited and could not wait to get started. Service-learning is all about providing a needed service in ones' community and an act of selfless service. There is not a better feeling like helping others."
Cadet Master Sergeant Michelle Ortiz-Zoto agreed that giving back is one of the best aspects about being in JROTC.
"The journey really touched me once I got to Camey, started working with the younger students, and making meals for others," Ortiz-Zoto said. "MSG Zila always said that it is better to give than receive and that giving back always makes you feel better and less selfish. Today, it felt very good to give back and I will do it from now on."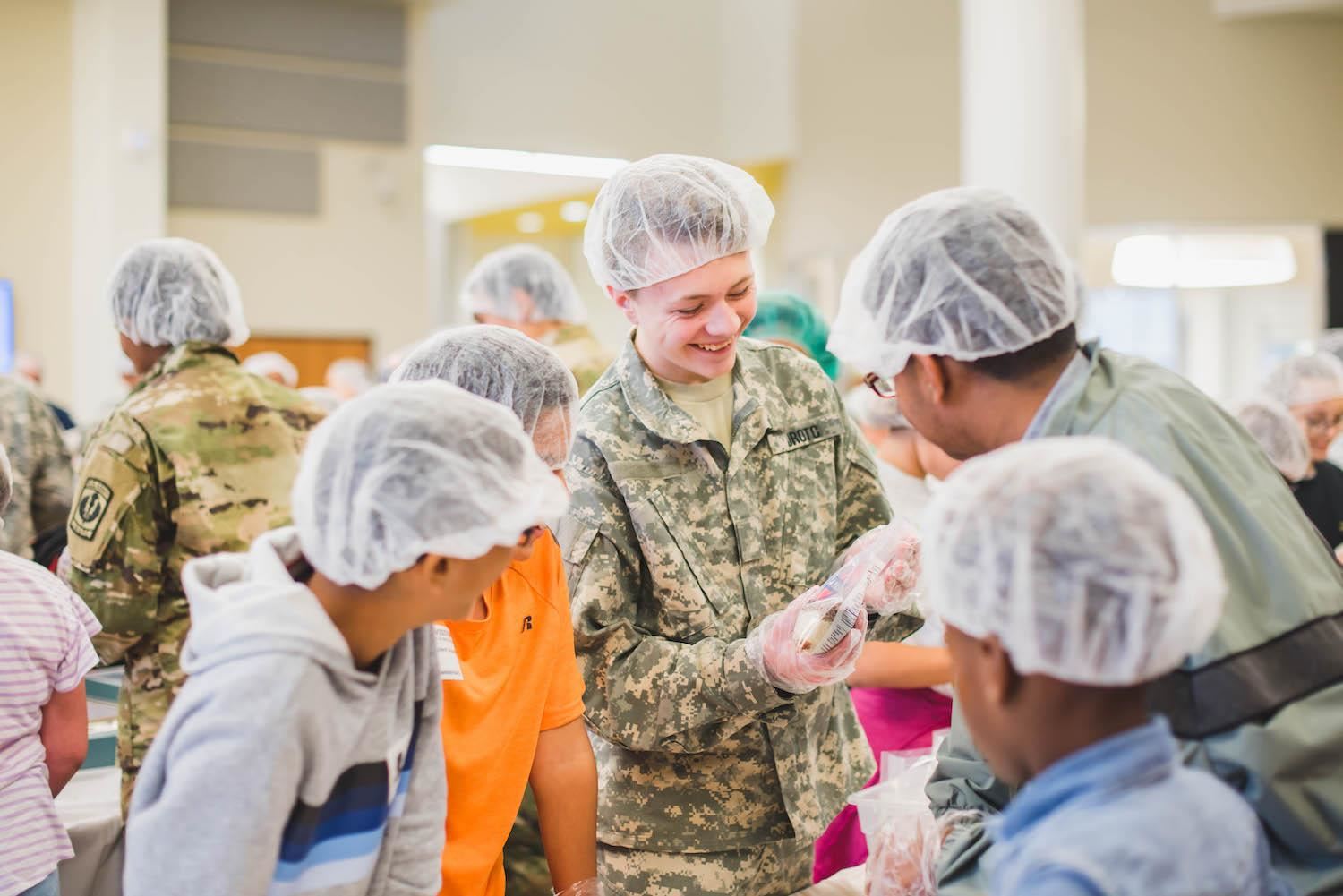 In Lewisville ISD schools, community engagement is just as much about giving back, as it is about receiving the community's support. Events like these allow the students themselves to be a part of helping the greater community.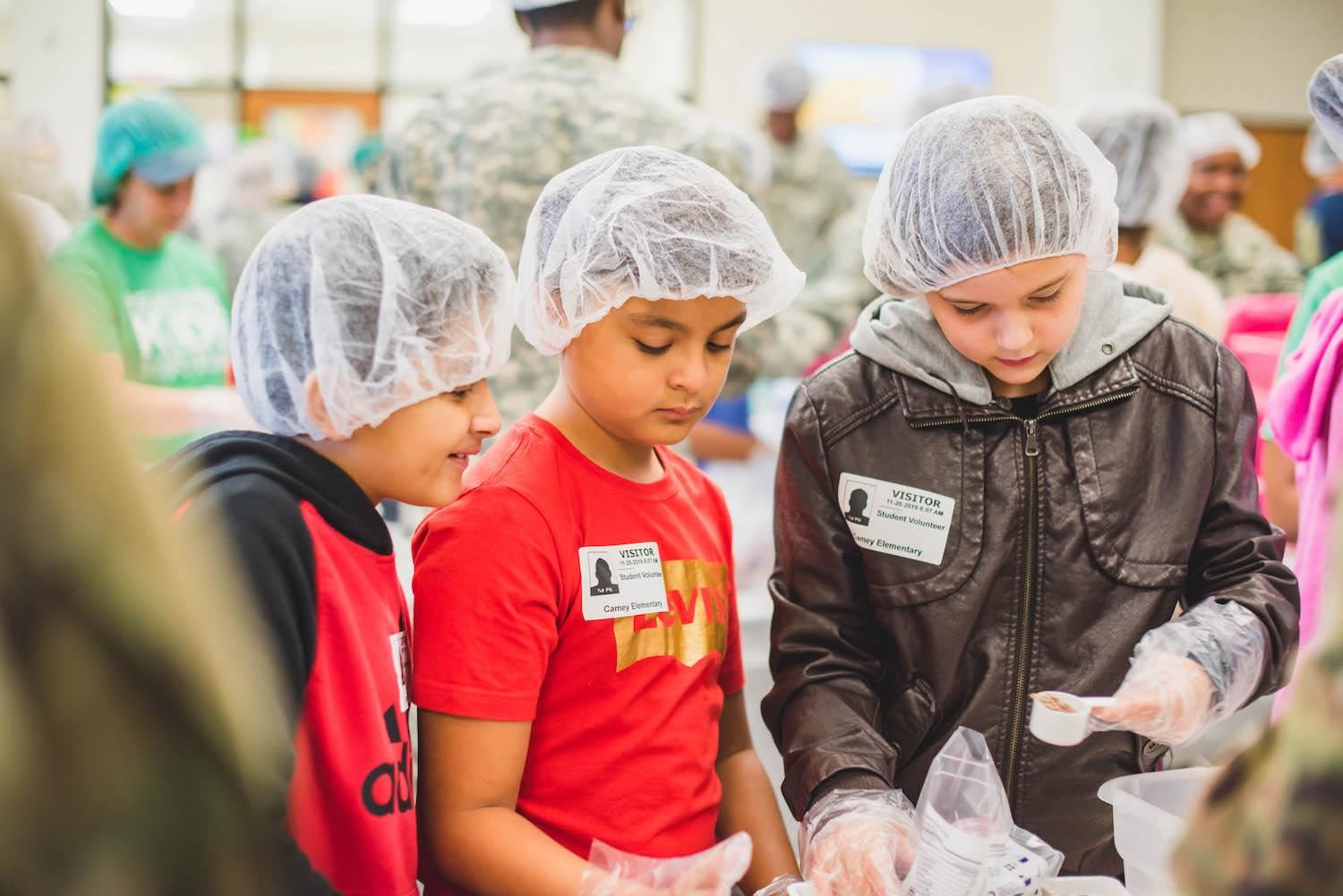 "By giving back, I hope our students develop a sense of compassion for others and being a part of a bigger community," Cortez said. "Plus, I want them to experience how great it feels to simply give to others because the very act of giving is one of the most rewarding things one can do. As adults, we have many ways that we can volunteer or give to those in need. So, it is important that we also create those experiences for our children."


---
Camey Elementary is an elementary school located in The Colony, Texas, serving Pre-k through 5th graders, in the LEWISVILLE INDEPENDENT SCHOOL DISTRICT. Follow Camey on Facebook and Twitter to see more student experiences throughout the school year or visit BEST SCHOOLS IN TEXAS for more information about joining the Lewisville ISD family.