Return to Headlines
Stockings Were Sewn by Marcus High School with Care
While it's only now beginning to feel like fall outside, students at Marcus High School are working a season ahead, as they plan to give back to others during the upcoming holidays.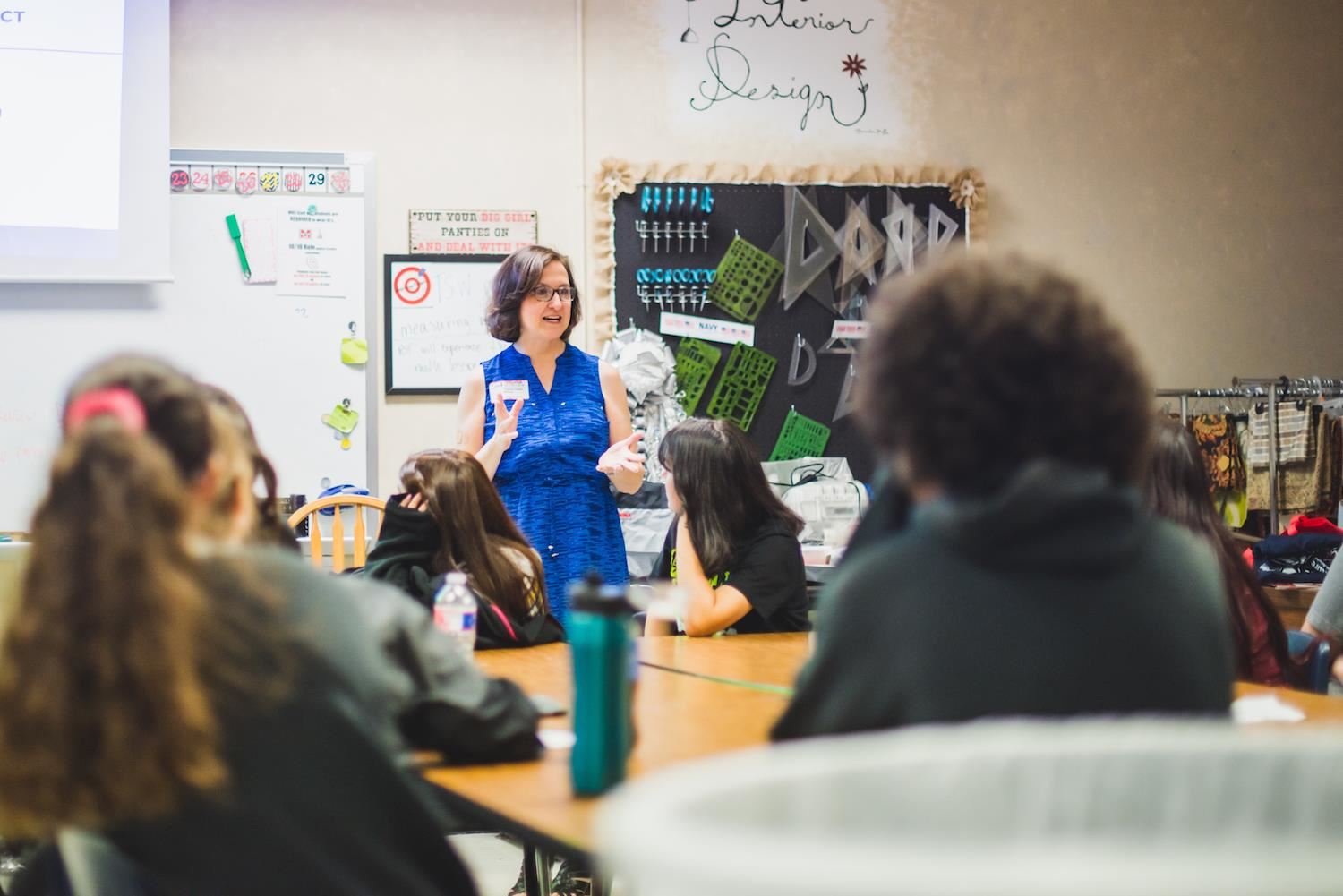 Students in Kim Watson's Fashion Design class recently opened their classroom to guest speaker, Thelma Cantu, the Volunteer Relations Manager for local non-profit Christian Community Action (CCA). Cantu shared the daily work CCA does to help rebuild lives in the area, like maintaining a food pantry, as well as their yearly holiday events for families.
Part of one of these events is gifting a hand-sewn stocking, filled with small toys, for children. That's where the Marcus students' newly-learned sewing skills come in.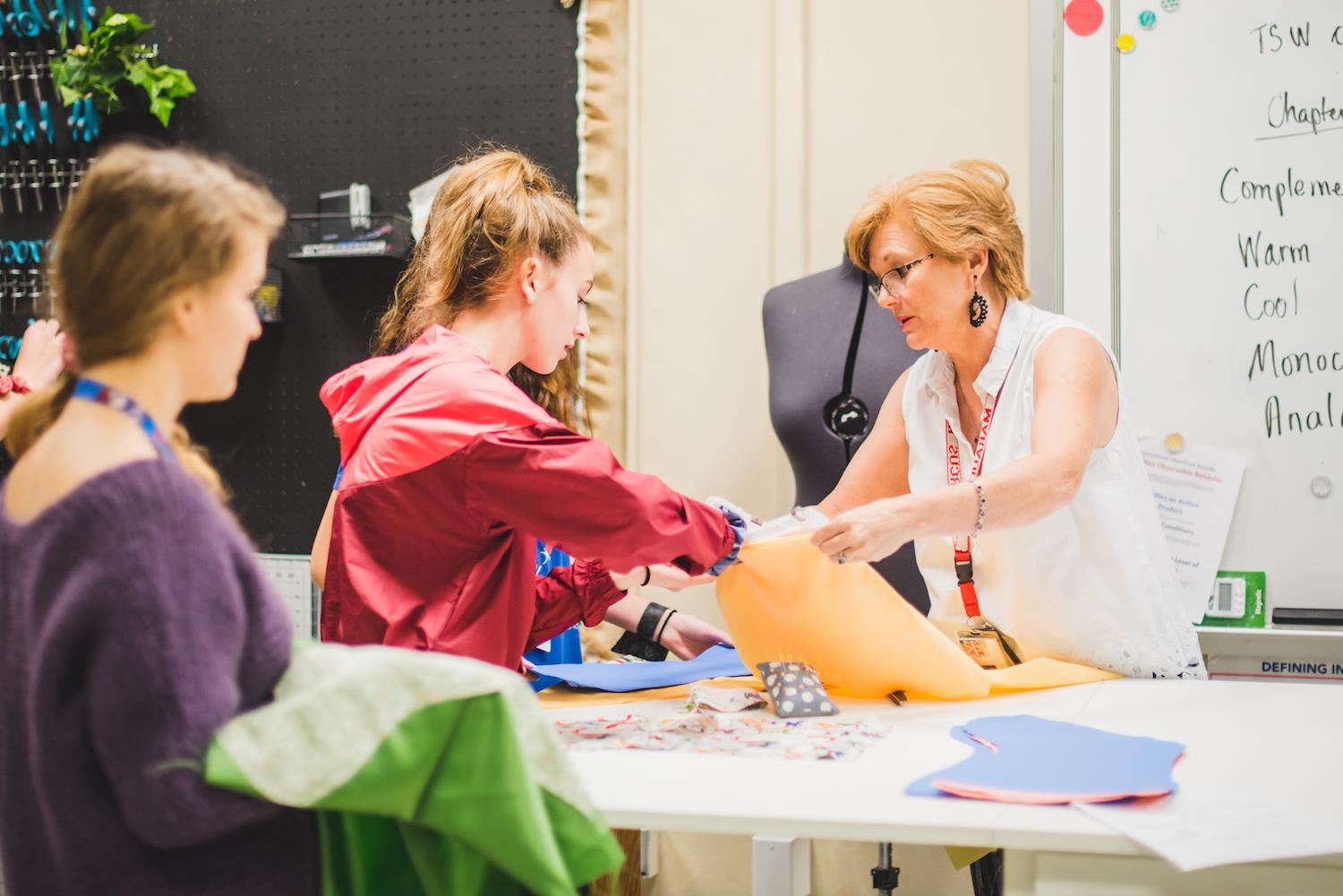 "My students needed a simple project to begin learning to sew," Watson said. "Why not make something for someone else?"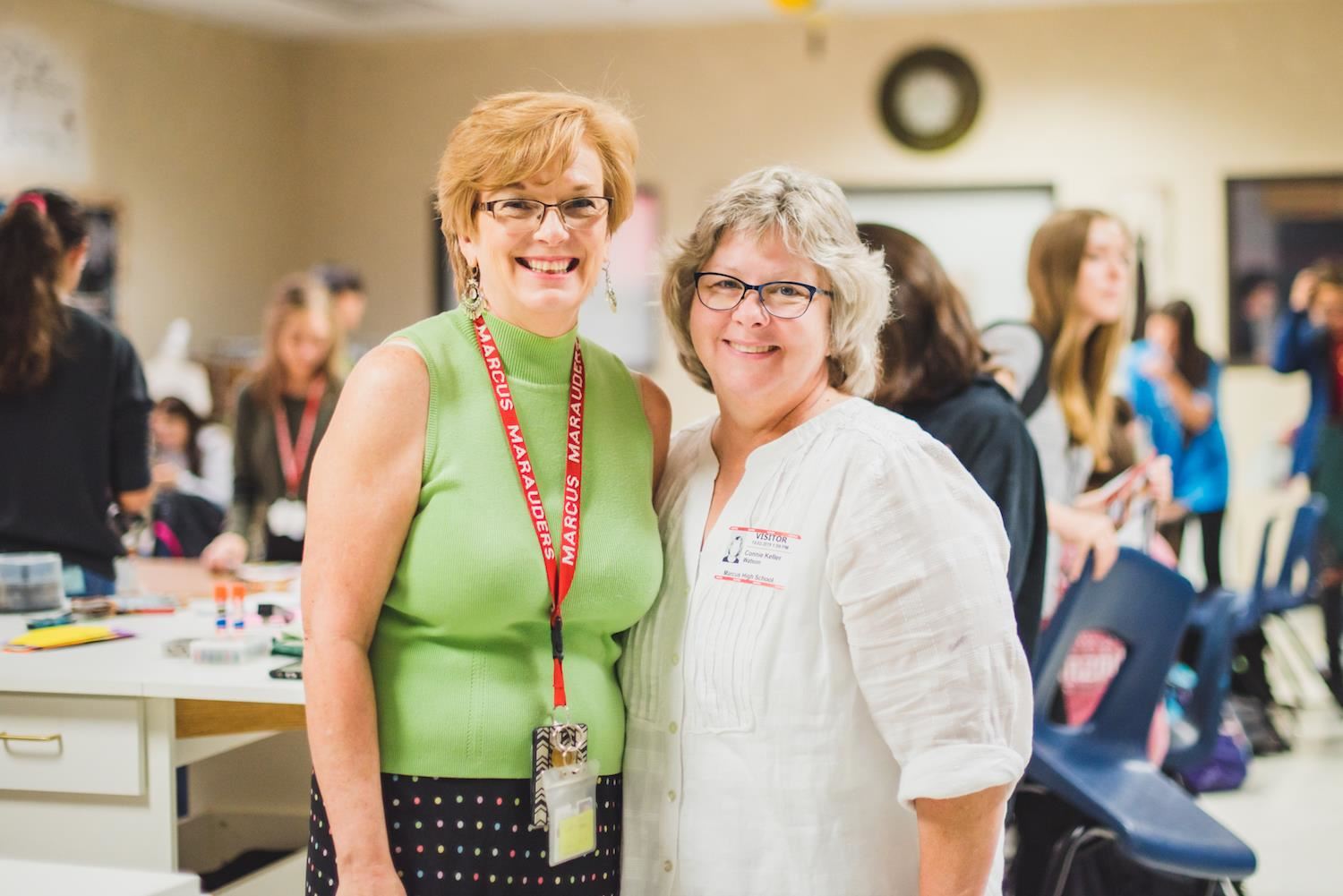 This project idea began earlier in the summer when Watson was quilting with her friend, and owner of APQS Longarm Quilting Studio, Connie Keller. There, she saw a flyer for CCA's request for stockings and knew her students would enjoy the project.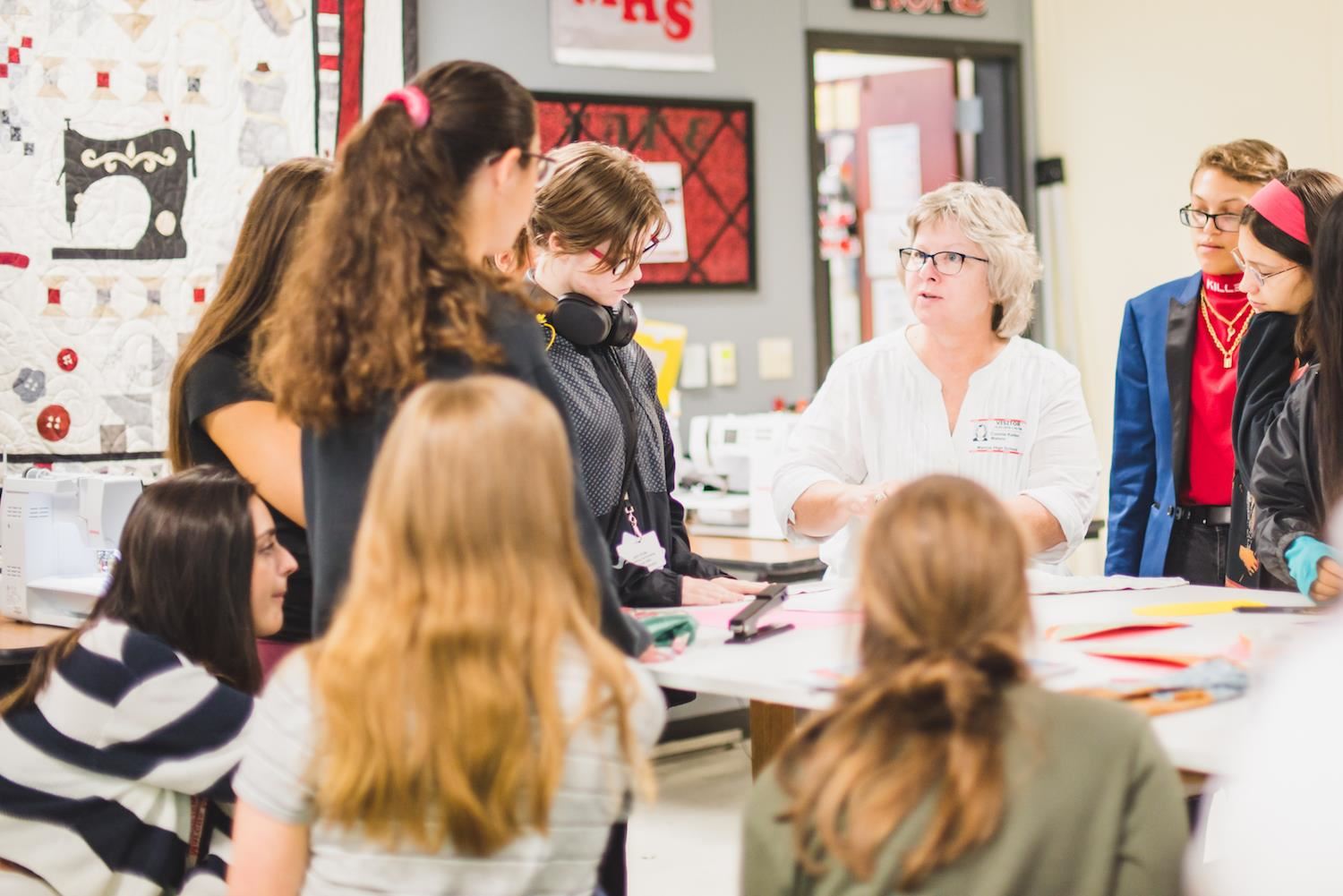 Keller donated themed fabrics and visited Watson's class to assist students with their stocking creations. Each student picked out enough fabric for two stockings and got to work tracing and cutting the pattern, setting up the sewing machine, carefully sewing together the lined stockings and learning along the way.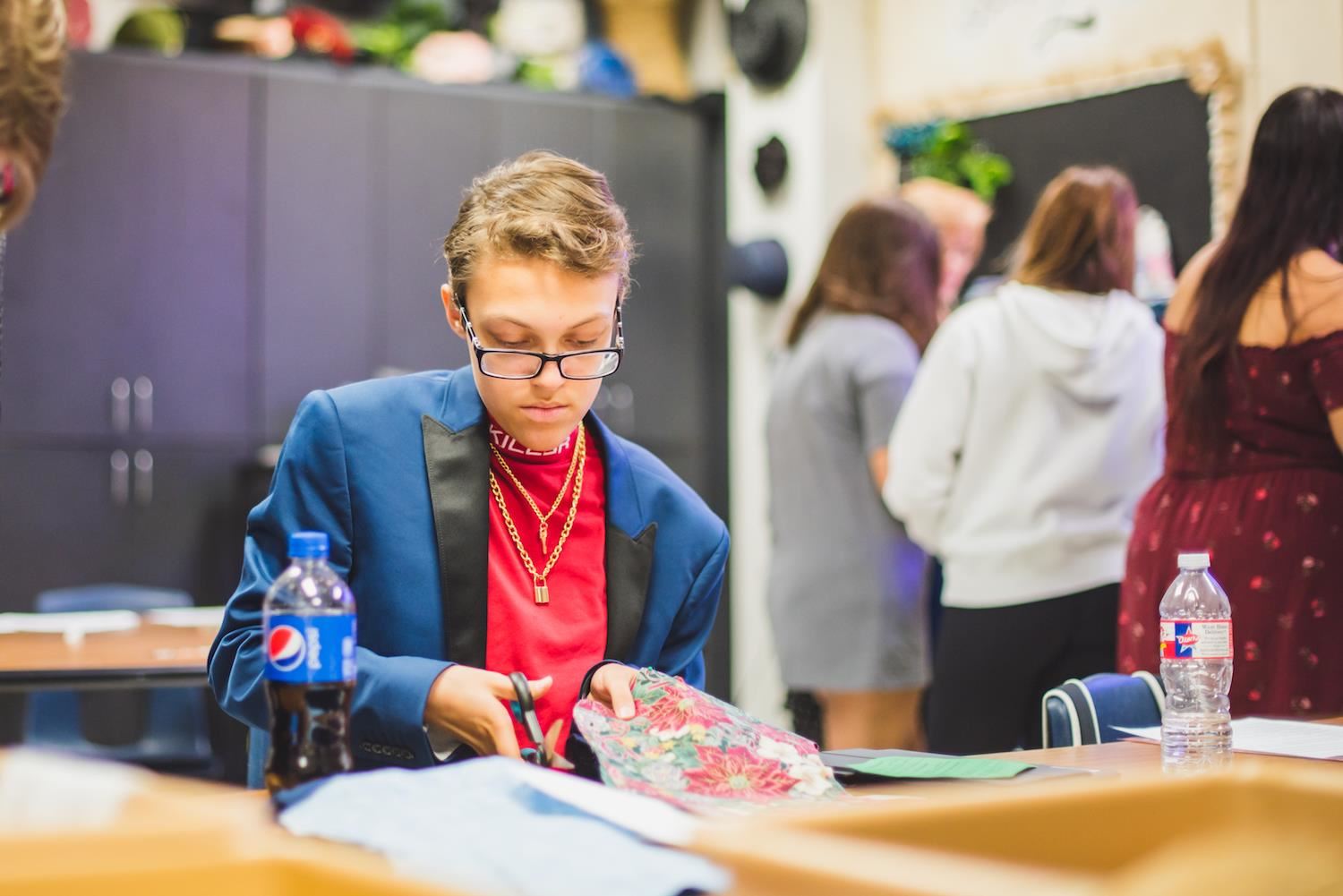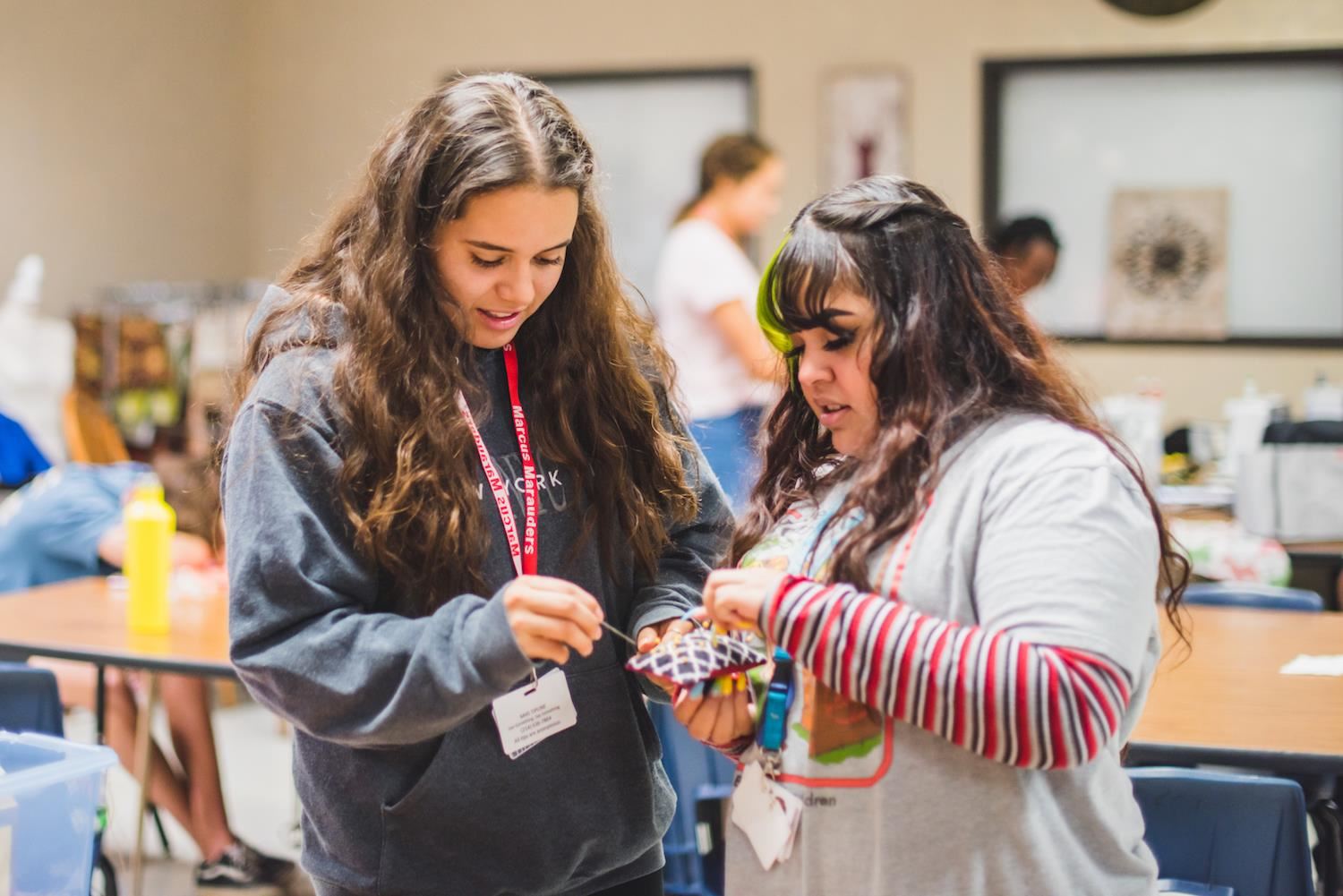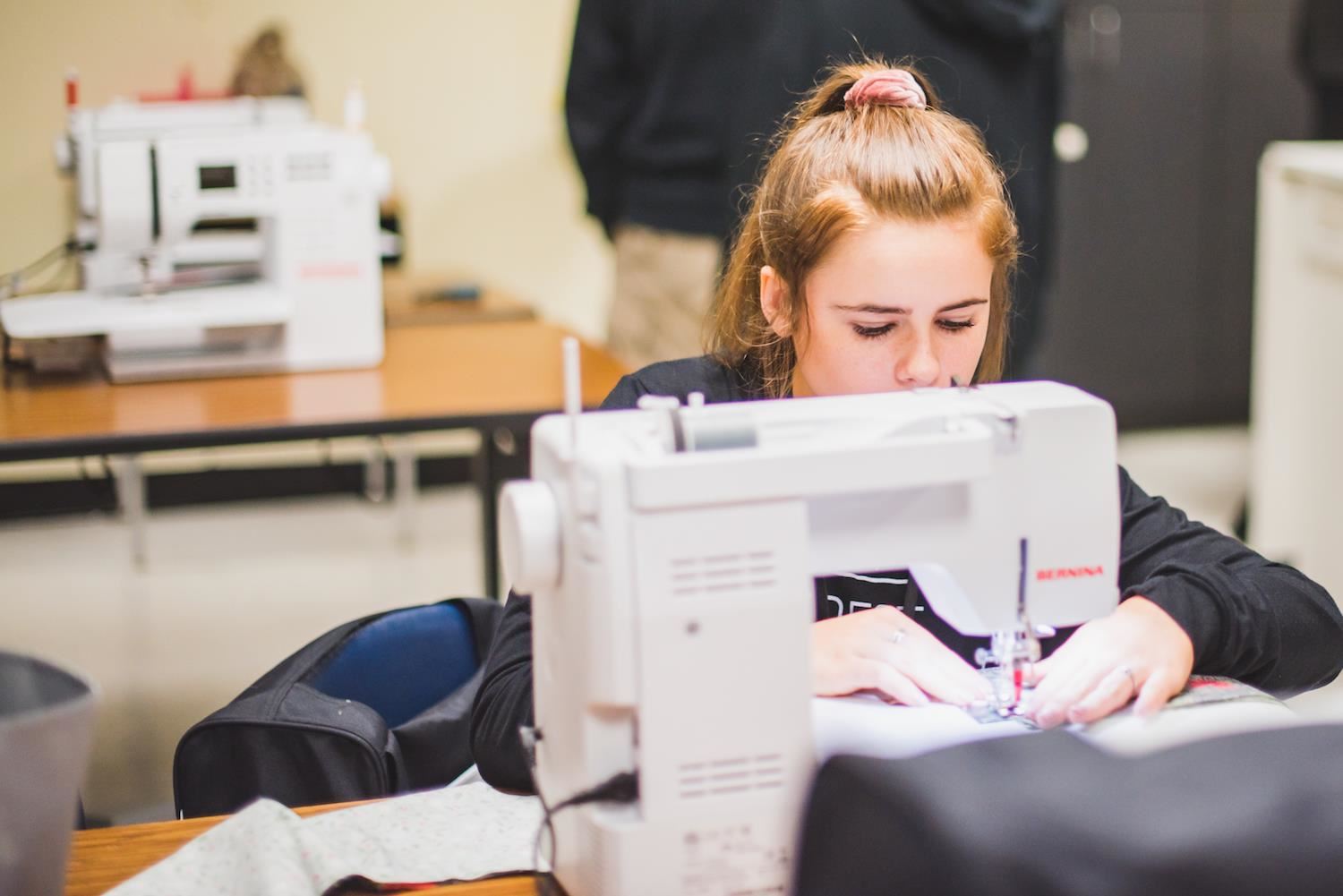 "Everyone is really excited," sophomore Lexie Marick said. "It really warms our hearts. This is such a neat opportunity to get to help people with just the smallest thing like sewing stockings together."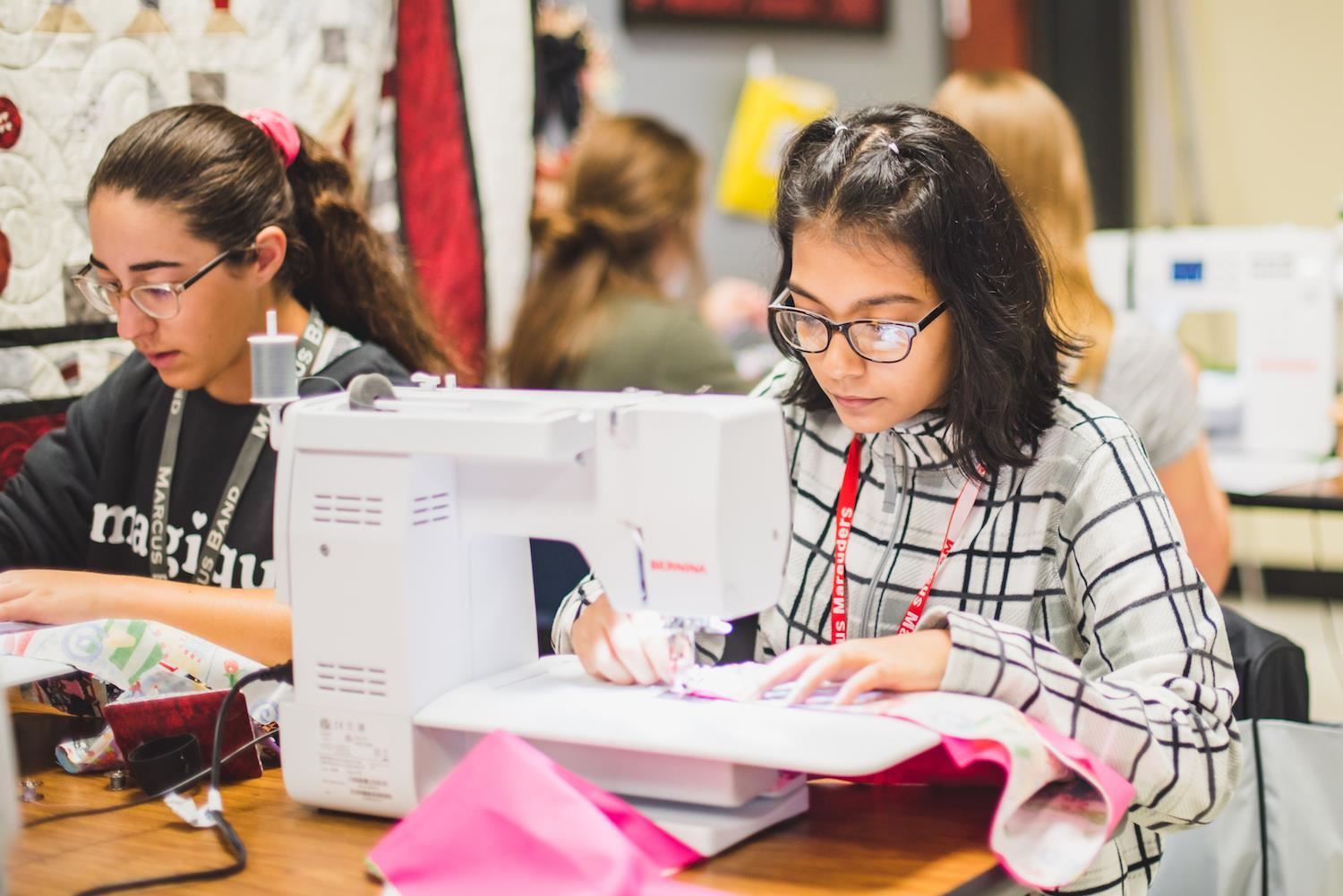 An additional challenge Watson presented to her class was to bring a package of socks for the children who will receive the stockings. Since CCA is expecting to give out over 1,750 stockings this December, they would also like to fill them with a necessity like new socks, as well as other goodies.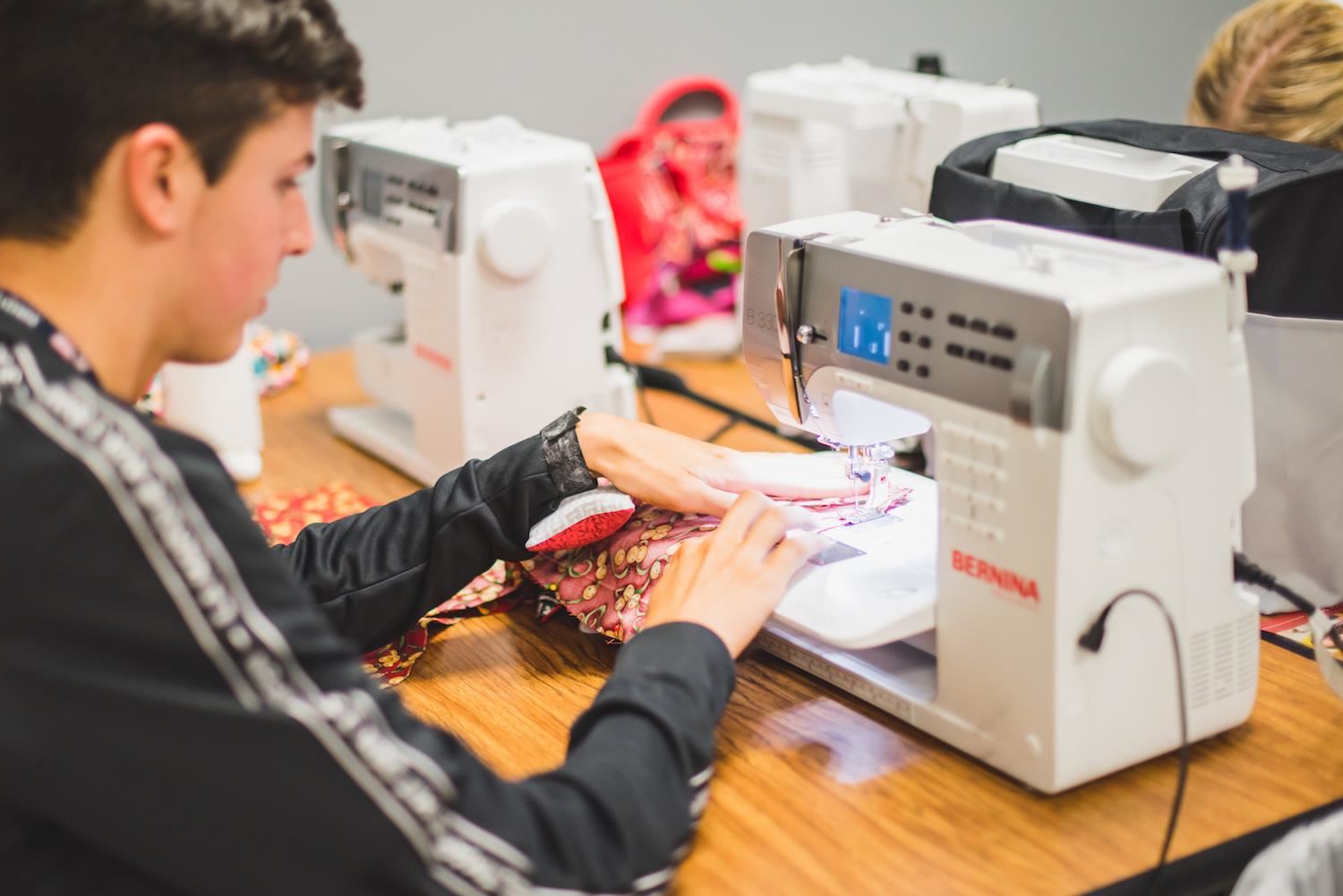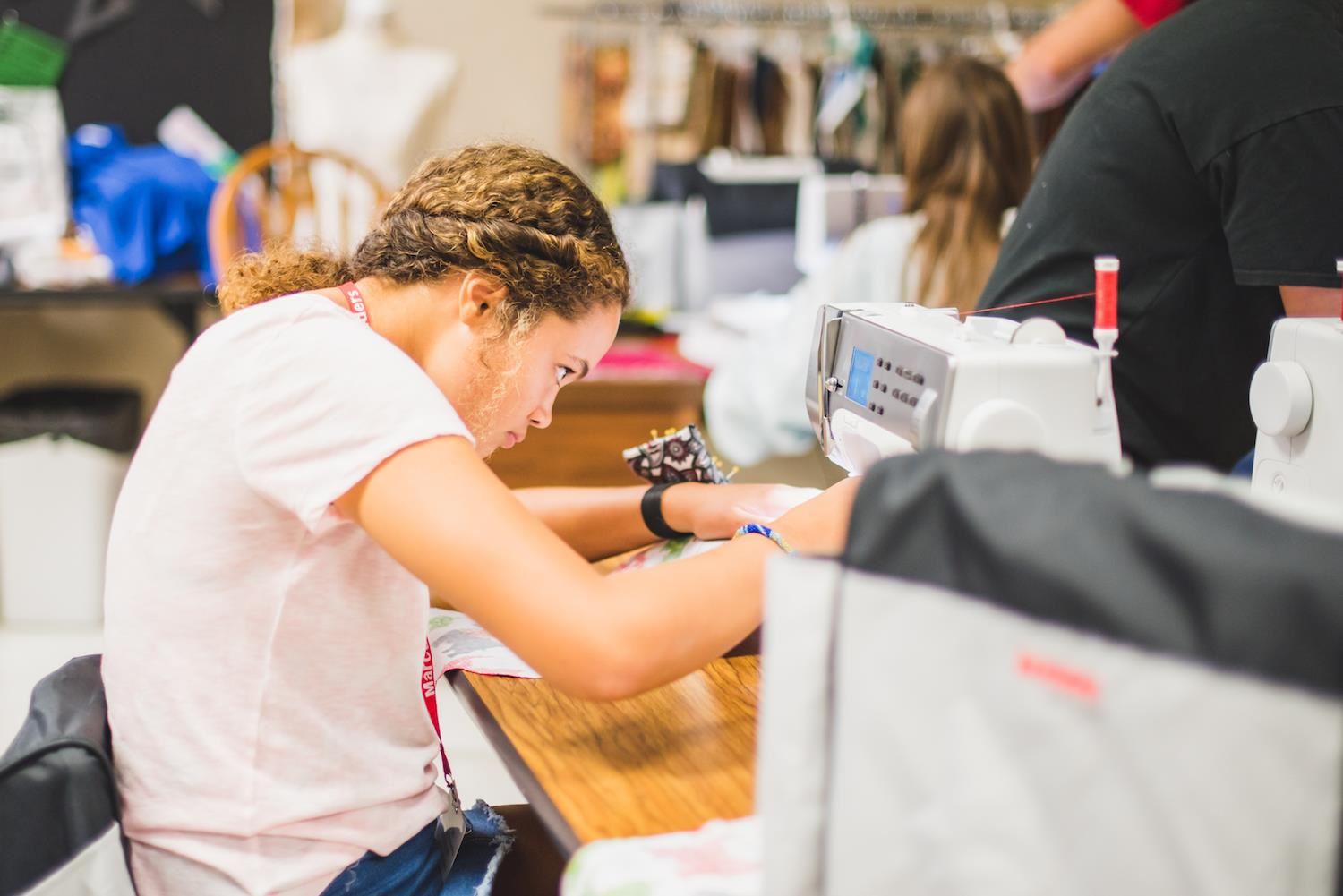 Community engagement opportunities like this one are one of the four cornerstones for Marcus, as well as all Lewisville ISD schools.
"We don't just teach academics," Watson said. "We are helping our students to become great citizens. Teaching and leading projects like this help them learn in a real way and giving back is something they enjoy."
---
Marcus High School is a Flower Mound, Texas high school in the Lewisville Independent School District. Follow Marcus on Facebook and Twitter to see more from the Marauders throughout the school year or visit Best Schools in Texas for more information about joining the Lewisville ISD family.