Return to Headlines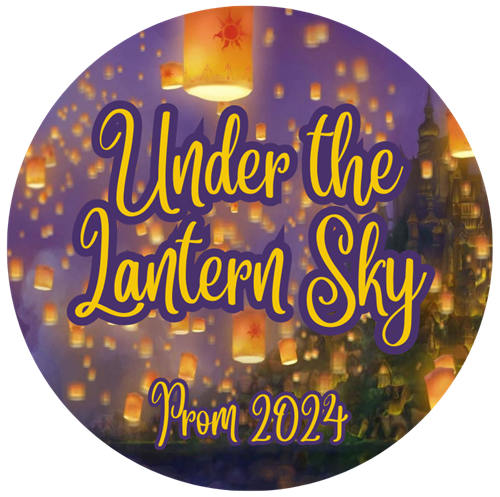 Ticket Sales: Purchase early for best price!
Tickets sold in Room G144 – Student Council Room – Cash/Checks to LHS/Credit Card
PRE-SALE TICKET PRICES:
$70 Single Tickets sold March 20 - 24
$75 Single Tickets sold March 27 - 31
$80 Single Tickets sold April 3 – 17
$100 AT THE DOOR FOR LHS STUDENTS ONLY WITH ID (ONLY WITH ADMIN APPROVAL)
Tickets are Non-Transferable and Non-Refundable | Entrances will close at 9:30pm, so arrive before that time.
WHAT YOU GET: Gourmet Meal at 7:00pm, Great DJ, Beautiful Decorations, 360 Video Photo Booth, and much more!
EARLY GRADUATES

:

Must email Mr. Baker for permission

bakerjf@lisd.net

and he will send approval. They may bring guests and must purchase ticket for guest with the guest form filled out completely when pre-purchasing ticket.

LLC STUDENTS

:

Must email Mr. Baker for permission

bakerjf@lisd.net

and he will send to AP's for approval based on discipline, behavior and attendance. They will NOT be allowed to bring a guest.

CURRENT LHS JUNIORS AND SENIORS

:

To purchase a ticket, students MUST have their LHS photo ID and not have any fees or fines.

They may purchase their date's ticket with the name of the date if they are from this LHS Campus.

*Guests attending LHS Prom from another school MUST have a completed Date Form, with a copy of their I.D. and a signature of an LHS administrator at the time of purchase, which must be by April 17.

QUESTIONS - COME TO ROOM G144

Passive Alcohol Sensors used upon entrance and exit | Once in, no exit until leaving for the night.


Prom 2023
"Celestial ~ A Night Under the Stars"
Date: Saturday, April 22, 2023
6:30pm – 7:00pm – Enter Prom, 360 Live Video Booth
Dinner Served at 7:00pm
(Must be present by 7:00pm to receive gourmet dinner)
Prom Ends at 11:00pm
DFW Hyatt Regency, Terminal C exit in the Airport
TO ENTER/EXIT THE AIRPORT FOR FREE: When you enter the airport, go through the Ticket Only Lane at the far right! When you exit prom, you will be given a pass card to put with the ticket, so keep the airport ticket in a safe place.
NO ENTRANCE TO PROM AFTER 9:30PM!
Prom Schedule
MAKE SURE YOU HAVE YOUR TICKET AND A PHOTO ID TO ENTER
6:30pm – Doors Open! Vote for Prom Royalty! Lots of Photo Backgrounds!

6:30-11:00pm – Security Room open for you to check in valuables

6:45pm – 7:00pm SEATING FOR DINNER

(arrive early for a good seat!)

7:00pm: Dinner will be served by wait staff

(seating tables of 10)

Must be present by 7pm to receive the gourmet meal. Notify server of allergies or if vegetarian.

7:45pm: Prom Royalty Presentation and Dancing Begins

9:30pm: DOORS WILL CLOSE AND NO ADMITTANCE AFTER 9:30pm

11:00pm – Prom Ends
*Prom Attendees must be present and at their tables at 7pm to receive the meal.
ANYONE ENTERING AFTER 7PM WILL NOT BE GUARANTEED THE MEAL.
Menu: (if you are allergic to anything or need vegetarian plate, please tell your server)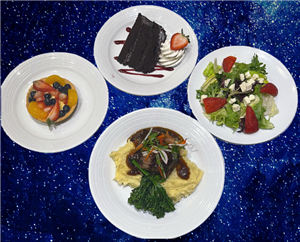 Salad: Spring greens with Romaine, Strawberry slices and Feta Cheese paired with Raspberry Vinaigrette and Ranch
Bread: Fresh Warm Bread Selection
Entree: Braised Short Rib of Beef in marinated sauce with Buttered Broccolini and Mashed Potatoes.
Dessert: (Alternating): Triple Layer Chocolate Cake and Fruit Tart. Coffee served with dessert.
:Directions to Prom: (from LHS) Hyatt: 972-453-1234
Get on Highway 121 Heading to the Airport. You will exit to the right to DFW Airport Exit.

At the terminal entrance, you will need to get a ticket from the ticket only lane. Put this in a safe place. You will receive a card when exiting prom that will allow you to leave without paying, but you must have your airport ticket and our pass both at exit.

Go through the airport – not the service road. Follow the signs DFW Hyatt Regency…not the Grand Hyatt. (You will exit Terminal C)

Once you exit Terminal C, follow it around and take your 2nd right! You will be able to Valet Park, be dropped off, or park in the garage.
When You Arrive: (make sure to arrive before 9:30pm)
You may enter Prom from 6:30-9:30pm. Dinner will be served at 7:00pm so don't be late, or you will miss your plate. After 9:30pm, the entrance doors will be closed. Once you are ready to enter the hotel, you will come in the main entrance and go to your right and down the stairs to the ballroom. There you will check in with your STUDENT ID OR LEGAL ID AND TICKET and go through the PAS (Passive Alcohol Sensor). You will also go through the PAS when you leave. You will NOT be able to leave once you arrive unless you are leaving for the evening. There will be a check-in booth for you to store your belongings, but you must have photo ID to leave your things.
You will vote for Prom Royalty only as you enter. All voting is as you enter, and you won't be allowed to return back to the polls after you have gone in.
NEW THIS YEAR! 360 LIVE VIDEO PHOTO BOOTH AND REGULAR PHOTO BOOTH!
TAKE PICTURES and post with this HASHTAG: #FARMERPROM23. You will find all photo booth images on this hashtag.
Prom Attire and Expectations:
Lewisville High School reserves the right to remove or deny entry to anyone who is in violation of the following…
Ladies' dresses should be formal gowns, any length from mid-thigh to floor. They must not have plunging necklines down the front, exposed full midriffs or bare stomach and all hems and slits must be an appropriate length. NO see-through material.

(email

storym@lisd.net

if you want to make sure it is appropriate formalwear)

Gentlemen are required to wear a tuxedo or a suit and tie and may NOT wear caps or jeans.

Students must have their ticket and some form of photo I.D. upon entering prom.

Passive Alcohol Sensors will be used upon entering and exiting prom.

Inciting violence of any kind or any illegal activity - removal by police.

This is a formal setting, so appropriate and classy behavior is expected. Inappropriate dancing of any form will not be tolerated; students should act appropriately at all times.