Return to Headlines
LISD High School Students Set for Inaugural Kindness Convocation
Group will gather Aug. 7 to help ensure positive school year; Houston Kraft is keynote speaker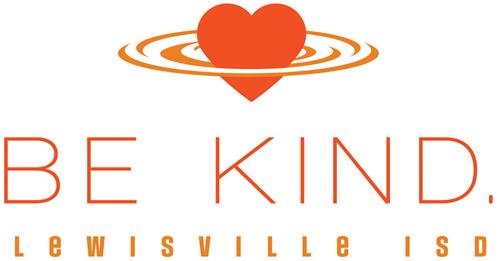 July 25, 2018 — Students from all five Lewisville ISD high schools – Flower Mound, Hebron, Lewisville, Marcus and The Colony – are joining together for an inaugural Kindness Convocation on Tuesday, Aug. 7 from 6:30-9:30 p.m. at Leo C. Stuver Auditorium.
Nearly 900 students are signed up for the free event, which will feature Houston Kraft as the keynote speaker. The students in attendance – who will be clad in the color orange – will be dubbed as "Kindness Ambassadors" for the upcoming 2018-2019 school year.
The project is completely student-driven, as a group of 50 met with LISD and high school administrators in May to put the convocation plans in motion.
"I am in awe by the amount of passion and leadership our students have exhibited in planning the Kindness Convocation," LISD Assistant Chief of Schools Andy Plunkett said. "They want to change the current trends on social media and perception about their generation. Our students are ready to stand up for what is right, make a difference in their schools and ensure everyone feels included. They are ready to make kindness normal!"
One of the first acts of business for the students was to book Kraft, who many of the students have heard during student council conventions. Kraft is the co-founder of CharacterStrong – trainings and curriculums that create more compassionate cultures in schools and communities. He delivers messages about character, leadership, compassion and kindness.
"Houston Kraft says, 'Being nice is reactive; being kind is proactive," Plunkett said. "While it can be difficult, we need more kindness in our schools, and we need to make it the students' 'default setting.'"
In addition to Kraft, the convocation will feature appearances by LISD Superintendent Dr. Kevin Rogers, NBC Channel 5 anchor Kris Gutierrez and DFW Pro DJs. Matt Stamm of the Frisco RoughRiders will serve as master of ceremonies. All students will receive an event T-shirt and ID lanyard, as well as be treated to a barbecue dinner prior to the event. Sponsors include TIAA, Mixed Media Creations, Jackson Construction and PointBank.
"I'm extremely excited for the Kindness Convocation," Marcus High School Senior Class President Brooke Faulkner said. "I believe it will be one of the highlights of the summer! It's so great that so many people across Lewisville ISD are committed to bringing kindness into everything we do."
Added The Colony High School Senior Class President Gabriela Martinez: "I'm proud of all five high schools for coming together for this wonderful event. I think it's something very important that we're doing and it means a lot more knowing how much effort is being put into it."
The convocation will also be a warm-up for "Kindness Week" set for Aug. 20-24 at all LISD high schools (see below). The week will be led by the Kindness Ambassadors and feature themes and social media challenges each day.
"I know we all have the same goal, which is to spread awareness of how being kind can affect someone in so many positive ways," Martinez said.
NOTES: The official Twitter account and hashtag for the convocation, Kindness Week and entire year is @LISDBEKIND and #LISDBEKIND, respectively. There will be a "LISD BE KIND" Snapchat filter for the convocation and Kindness Week. . . To sign up for the event (students only), click here. . . . LISD administrators and teachers are welcome to attend (no RSVP needed). . . . The address for the convocation is 1098 W. Main St. in Lewisville. . . . For questions, please email LHS Student Activities Director at stameya@lisd.net.
---
LISD KINDNESS WEEK (Aug. 20-24)


Monday (Aug. 20): Kindness Kickoff



Kindness Ambassadors will wear orange shirts and greet each student at the door with high fives, handshakes and a peppermint candy. Hallways will be decorated with banners and signs.
Challenge: Send a thank you/complimentary text to a family member or important adult



Tuesday (Aug. 21): Brighten Someone's Day



Campuses will create an image of kindness out of orange sticky notes
Challenge: Text your best friend why you're lucky to have their friendship



Wednesday (Aug. 22): Buddy Day!



Kindness Ambassadors will give students "pay it forward" cards, which have compliments on them. Kindness bingo during lunch, students will look for others who share interests
Challenge: Send an email to a former teacher saying how they impacted or made a difference in your life



Thursday (Aug. 23): Hide the Negativity



Kindness Ambassadors will pass out clothespins with kindness message written on them
Challenge: Text an old friend and tell them you miss their friendship



Friday (Aug. 24): Join Team Kindness!



Kindness Ambassadors will wear orange shirts and greet each student at the door with high fives, handshakes and a peppermint candy.
Challenge: Text a family member or someone important to you and ask how you can improve or make your relationship with them better.