Return to Headlines
2016 LHS Senior Spotlight
Graduation Information
Please join us for Lewisville High School (LHS)' graduation Sunday, June 5 at 8 p.m. in the University of North Texas Coliseum. If you are unable to attend graduation, it is streamed in its entirety online!
Click here for more information.
---
#LISDGRADS
Seniors and families are invited to share graduation day photos and videos with the Lewisville ISD (LISD) community by using hashtag "#LISDgrads" on their social media accounts. This opportunity allows others to celebrate the wonderful accomplishment of graduation along with you. We are proud of you,
#LISDgrads
!
---
LHS Valedictorian and Salutatorian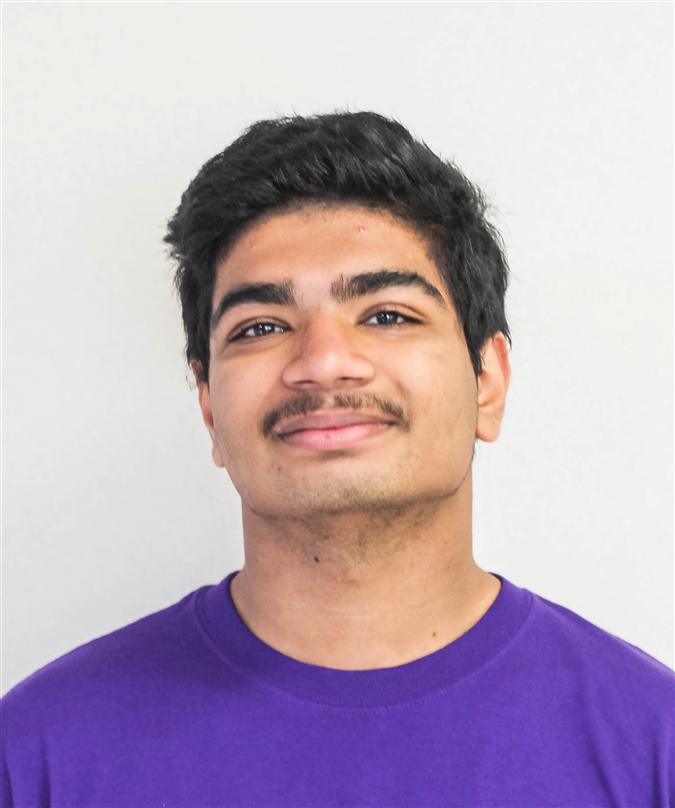 Shawn Alex,
Valedictorian

Father's name: Aji Alex
Mother's name: Mary Aji Alex
Weighted GPA: 120.84
LISD 9/10 Grade Campus: LHS Harmon

Where do you plan to attend college? Texas A&M University

What do you plan to major in, and what are your career plans? I plan to major in Biochemistry and use my degree in developing something for betterment of people or to enter in service of medicine.

What school activities have you been involved in? I was active in Junior World Affairs Council (president), Academic Decathlon team (captain), Farmer Student Cohort, Mu Alpha Theta, HOSA, and National Honor Society.

What teacher impacted you the most and how? To me each teacher has been a building stone for my future, however Mr. Borenstein (APUSH teacher) instilled in me confidence that I could do much more than I believed.

What are your favorite memories of school? Beginning of high School for me was much more than being surrounded by some new people. To me, high school was meeting entire new people altogether in a new country. So for me small achievements like making a new friend, talking without fluttering, and feeling I am not alone is more precious than any of my achievements.

What is the most interesting school project you have done? In Junior World Affairs council (JWAC), we conduct a yearly bucket donation for UNICEF for providing clean waters for many. However the most interesting part of this project is asking others to contribute. This shows that a little word goes a long way.

What advice do you have for future high school graduates? Till now 12 or 13 years of education has been hard and was a fire test, and many more fire tests are about to come in future. But truly things baked in fire will not melt even in the extreme sun.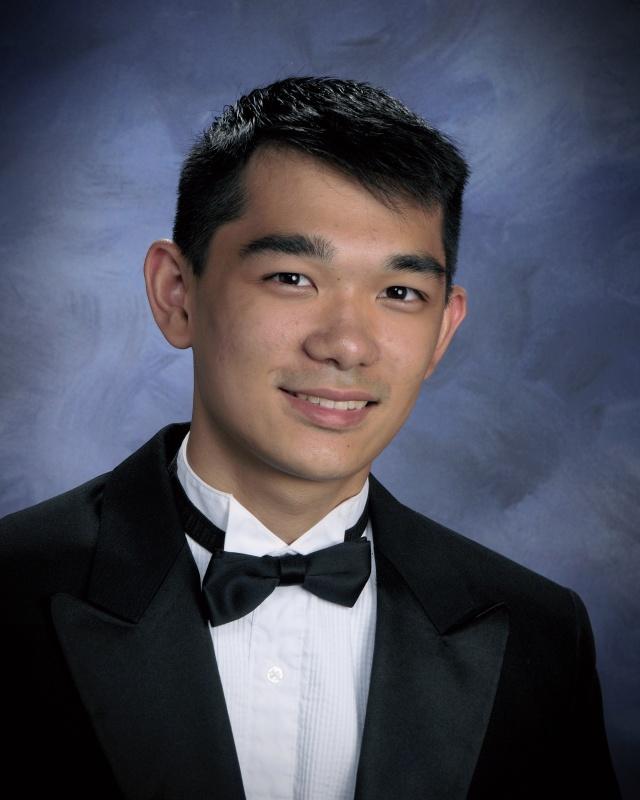 Michael Ramos-Yeo, Salutatorian
Father's name: John Ramos-Yeo
Mother's name: Elizabeth Cheng
Weighted GPA: 120.03
LISD 9/10 Grade Campus: LHS Harmon
Where do you plan to attend college? The University of Texas at Austin
What do you plan to major in, and what are your career plans? I plan to major in Mechanical Engineering and pursue higher studies.
What school activities have you been involved in? National Honor Society (NHS) (2013-now) Junior World Affairs Council (2013); Homework Club- help students with homework in all subjects during lunchtime (2013-2014); Student Council- planned Junior/Senior 2015 prom with committee; mentored students at Valley Ridge Elementary, Central Elementary and Durham Middle School (2014-2015); Robotics Club- design and build a robot for F.I.R.S.T Robotics; Competition held in Dallas January 2016 (2015- 2016); Mu Alpha Theta (Math Club)- tutor people needing help in math subjects that range from Algebra II to AP Calculus BC (2015-2016)
What teacher impacted you the most and how? Mrs. Teresa Chiles, my Pre-AP Pre Calculus teacher, has impacted me the most. Her class was definitely an uphill battle for me, but I saw reward in it as well. Mrs. Chiles reminded us that although good grades are important, it's even more important to learn from our mistakes to become even better. Reflecting on all of this, I always remind myself that coming to school is about learning and not just getting good grades.
What are your favorite memories of school? My favorite memories are the homecoming parades, the football games, senior prom and seeing the Grateful Fathers greet us every Friday morning. I will miss LHS and its family spirit when I go off to college.
What is the most interesting school project you have done? The most interesting school project I've done was the parabola PBL project in 10th grade. We built a catapult to launch an object of our choice in a consistent fashion. Testing many types of materials and objects seemed frustrating, but once I found the perfect ones, I was very happy. Then, we competed against the other LHS campuses and our team won the "Most Accurate" award. I had so much fun doing this project.
What advice do you have for future high school graduates? First off, make the best of your time at LHS; come to school with a positive attitude and try to enjoy every single day. Challenge yourself by taking AP classes. Also, get involved in at least one of our many school clubs/organizations; I was in NHS, Student Council, and quite a few clubs. Most importantly, do not limit yourself when it comes to learning, for knowledge never goes to waste.
---
LHS Top 10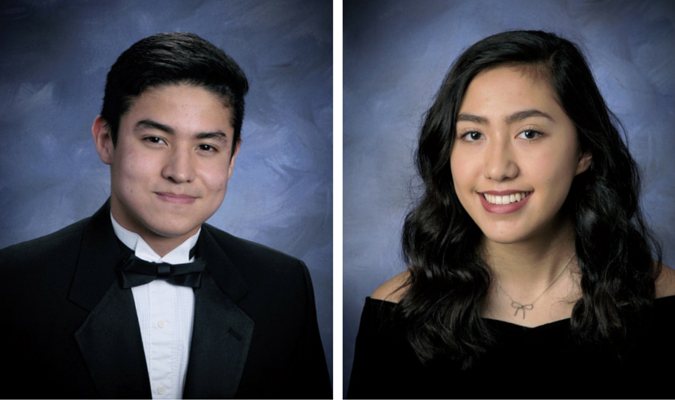 3. Harrison Herd | Weighted GPA: 119.91 | Intended University: University of Texas at Dallas | Intended Major: Finance | LISD 9/10 Campus: Killough | LISD Middle School: Durham Middle School
4. Raquel de Almeida | Weighted GPA: 119.52 | Intended University: University of Texas at Austin | Intended Major: Business | LISD 9/10 Campus: Harmon | LISD Middle School: Durham Middle School | LISD Elementary School: Rockbrook Elementary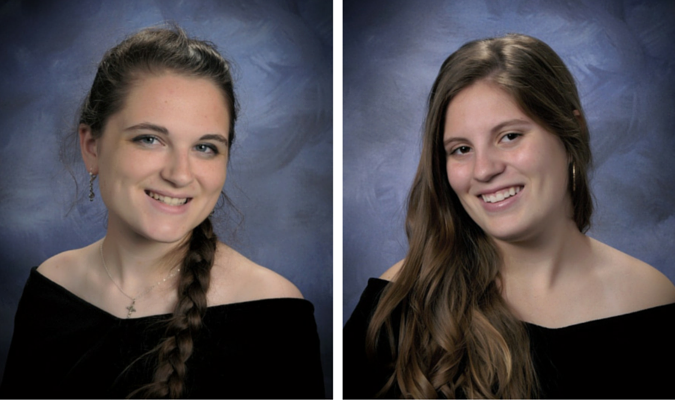 5. Megan Werner | Weighted GPS: 119.44 | Intended University: Texas Tech University | Intended Major: Music | LISD 9/10 Grade Campus: Harmon | LISD Middle School: Hedrick Middle School | LISD Elementary School: Parkway Elementary
6. Katherine Johnston | Weighted GPA: 119.42 | Intended University: University of North Texas | Intended Major: Social Work | LISD 9/10 Grade Campus: Killough | LISD Middle School: Huffines Middle School | LISD Elementary School: Valley Ridge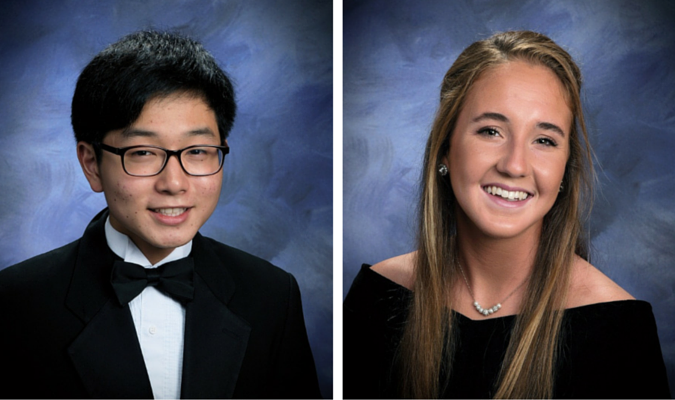 7. Kenwoo Kim | Weighted GPA: 119.32 | Intended University: University of Texas at Texas | Intended Major: Political Science | LISD 9/10 Grade Campus: Killough | LISD Middle School: Huffines Middle School | LISD Elementary School: Valley Ridge Elementary
8. Carli Arthurs | Weighted GPA: 119 | Intended University: Stephen F. Austin State University | Intended Major: Elem. Education or PreMed | LISD 9/10 Grade Campus: Harmon | LISD Middle School: Durham Middle School | LISD Elementary School: Rockbrook Elementary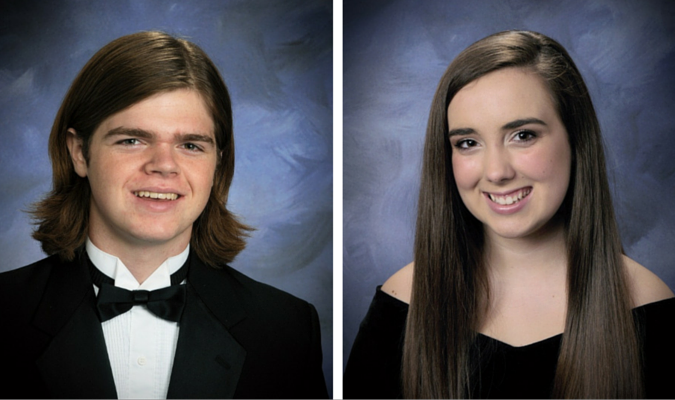 9. Caleb Halter | Weighted GPA: 118.82 | Intended University: Texas A&M College Station | Intended Major: Computer Science | LISD 9/10 Grade Campus: Harmon | LISD Middle School: Hedrick Middle School | LISD Elementary School: Parkway Elementary
10. McKenzie Cloud | Weighted GPA: 118.8 | Intended University: Southern Methodist University | Intended Major: Environmental Engineering | LISD 9/10 Grade Campus: Killough | LISD Middle School: Huffines Middle School | LISD Elementary School: Degan Elementary
---
LHS Senior Superlatives
Miss and Mr. LHS: Nancy Pham, Denzel Okafor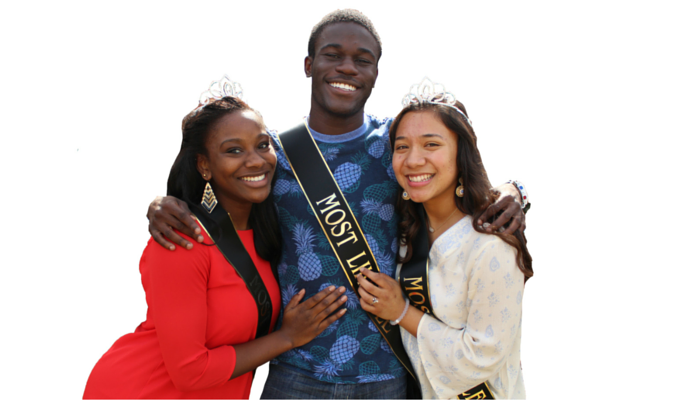 Most Likeable: Nonati De La Cruz & Jaida Johnson, Austin Warren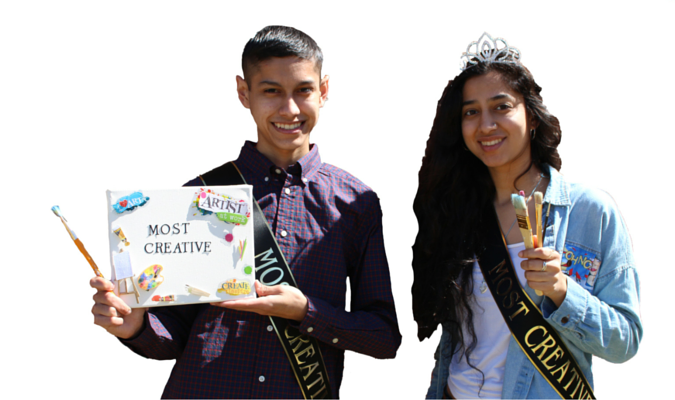 Most Creative: Krystel Salguero, Frankie Hernandez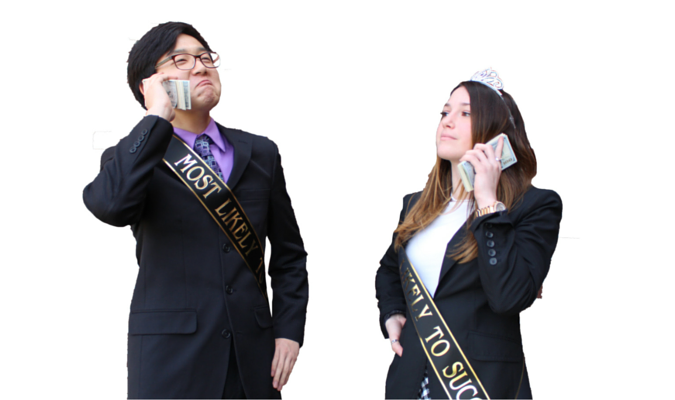 Most Likely to Succeed: Kristen Crockett, Kenwoo Kim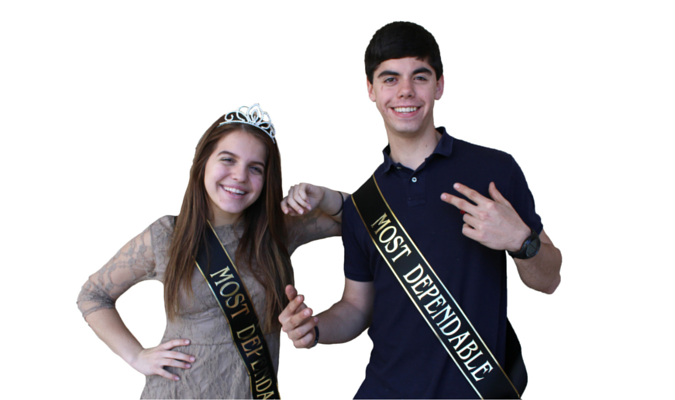 Most Dependable: Megan Fritz, Mark Valdez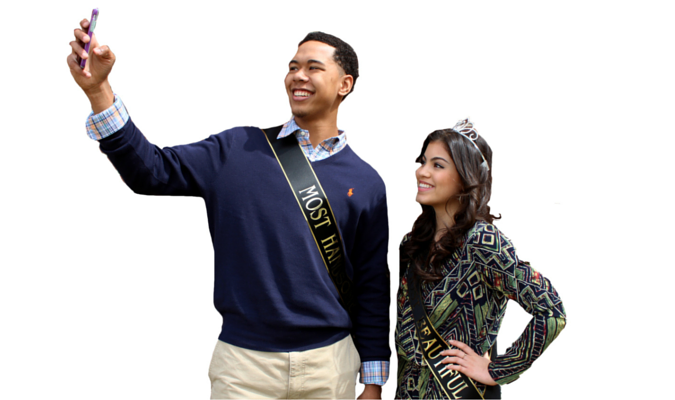 Most Beautiful and Most Handsome: Paola Andino, Jeremiah Taylor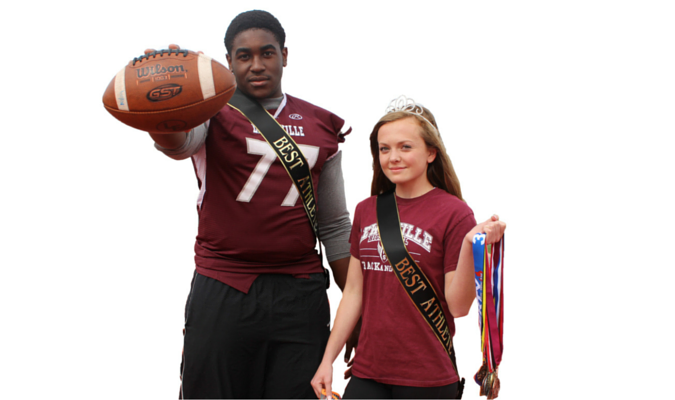 Best Athlete: Susan Forbis, Denzel Okafor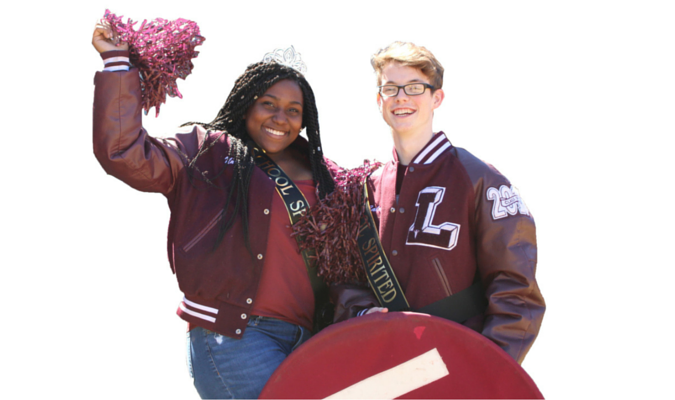 Most School Spirited: Nnenna Ijoma, Caleb Raper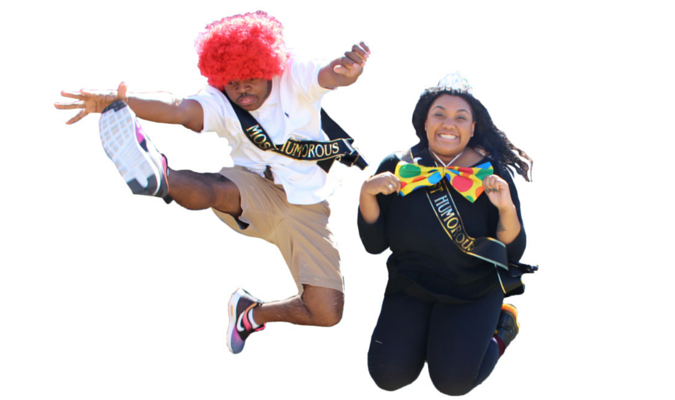 Most Humorous: Jada Hatchett, Kobe Chambers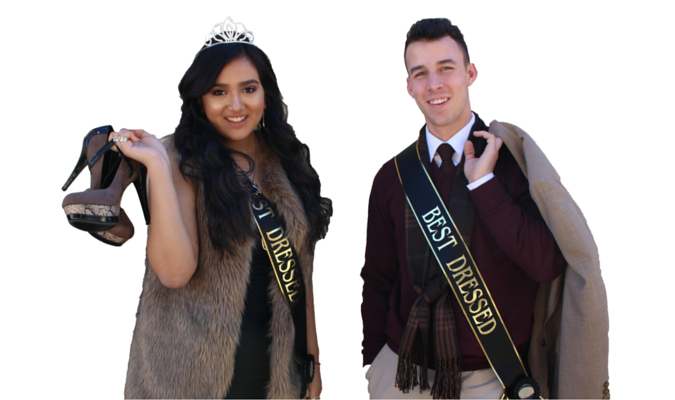 Best Dressed: Daisy Gallegos, Samuel Kittlitz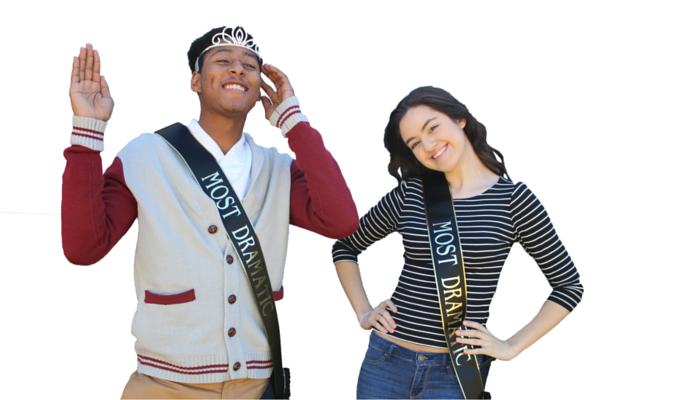 Most Dramatic: Savana Duarte, Aubreion Bobb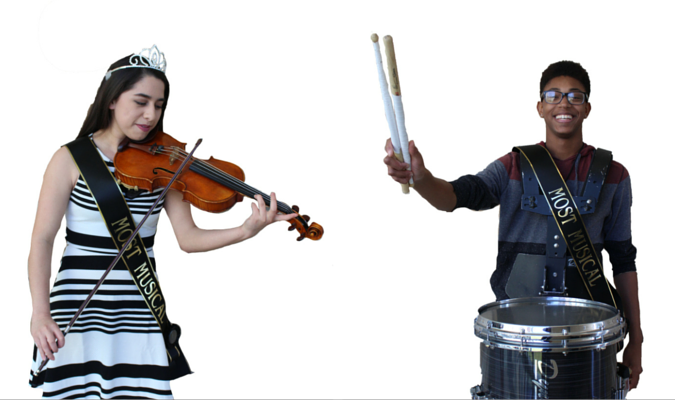 Most Musical: Mariah Davila, Aaron Mincey
Throughout the 2016-2017 school year, many student-athletes signed letters of intent or committed to play collegiate sports. According to LISD's Athletics Department, the following students signed letters of intent or committed to play at the next level:
Boys Basketball
Trenton Sandifer | Tyler Junior College

Girls Cross Country/Track and Field
Susan Forbis | University of Missouri

Diving
Kayla Wofford | Air Force

Football
Denzel Okafor | University of Texas
Kobe Neal | Southeastern Oklahoma State University

Boys Soccer
Johnny Cronin | Murray State University
Mitchell Montenegro | Murray State University

Girls Soccer
Carli Arthurs | Stephen F. Austin State University
Jaylin Finney | University of Arkansas at Little Rock
Kandis Hartdegen | University of Mary Hardin-Baylor
Bria Williams | Florida International University
Abigail Page | St. Mary's University (San Antonio)

Softball
Maribeth Gorsuch | Louisiana State University
Lindsey French | Louisiana State University at Alexandria
A'Leecia Bell | Texas Southern University
Tommi Goodman | Tyler Junior College
Nicole Nelson | St. Gregory's University (Okla.)

Volleyball
Jermila Tigner | Hill College
Rebecca Huddleston | King University
Micah Dinwiddie | Texas State University

Girls Wrestling
Jesebel Pardo | MacMurray College

Cheerleading
Dylan Epps | Garden City Community College
Jeffrey T. Nelson | Tyler Junior College
Noah Mireles | Sam Houston State University
Patrick Williford | Garden City Community College
Harmoni Hampton | University of Oklahoma.
See various athletic signing photos on LHS' Facebook pa
ge
here.
---
Not long ago, we were students at schools you now attend. Here's a few pieces of advice and thoughts of what it means to be a Lewisville Fighting Farmer. Good luck! - LHS Senior Class of 2016

Time management is EVERYTHING! Classes will be harder and more challenging, but a great part of high school are the many opportunities you get. Learn to make time for studying – and not just 30 minutes. Your grades are very important from the get-go! On the flip side, have time for FUN! Yes you'll have homework, but make time to hang out with friends, join a club, go to games, do some community service. DO something. Your grades are very important, but so are your extra curricular activities! Enjoy your high school years and spend them well with your friends. You want to be able to look back on these years and smile.
Get involved and have fun! Four years seems like a long time when you walk in for your freshman orientation but it goes by so fast! Just make the most of every moment – from the sporting events to dances, or even just random crazy moments you have with your friends. Just soak it all in!
- Jaida Johnson
Make new friends, go out and be as social as possible. You're going to look back on your high school years and remember all the good and bad times you had. Wouldn't you want to remember having friends being there with you during those times? High school can be easy and fun but it can also be challenging – which is good. But what makes it even easier is doing it with people you care about. Go out and make good and honest friends whether you become close or not, that's OK, as long as you're not alone all four years of high school. And of course, enjoy it! Have fun, make mistakes, this is your time to explore and learn about yourselves! It's going to go by fast so make it last!
- Mark Valdez
Make the most of every minute of high school. Learn from the bad moments, grow from mistakes, and cherish the good times. You will never get these days back, so enjoy them while they last. Once you attend Lewisville High School, you will be a Farmer and part of the long maroon line. Always remember that. Do your best to honor and represent LHS and your Farmer Family. This is very important: Make memories that you will remember and cherish for the rest of your life. High school is the chapter of your life where you grow and discover who you are. Grow into someone you'd be proud of.
- Kayla Conner
The most important thing for all four years is to keep your grades up! From the first day or high school to your last, grades matter. Colleges look at all your years in high school. Also, don't stick to one group of friends! Be friends with everyone! Be involved in your school! Join as many clubs as possible and participate in any outside or inside school event! It will make your high school experience so much memorable and enjoyable!
- Ashley Huerta
Take high school seriously! From day one of 9th grade, until the final day of 12th grade, your actions matter. Focus and have fun! These are four of the best years of your life. Get involved, go to events and study! Focus, and it will pay off in the future!
- Jarric Smithson
Other than getting involved, don't be afraid to succeed. Don't let your friends or family determine your success or let your financial background determine what you do with your life. The things you think matter in high school don't, honestly, and instead of wasting your time trying to buy the newest shoes or purse, focus on finding strategies and ways to get ahead of your classmates. It's all one big competition at the end of your senior year. You want to be the one to get all the scholarships and get accepted into your dream school. So get ahead of the game! Take your ACT and SAT in the middle of your junior year. It's crazy to say but start studying now and start practicing for whatever will get you ahead! Graduation will be here before you know it.
- Nnenna Ijoma
Find ways to be motivated. Set goals and reward yourself. If you know what you want to be when you grow up, take classes or join clubs that will help you accomplish your dream. Academics and test scores should always be a priority, especially if you don't know what to do for a future career. Join a lot of clubs to discover more about yourself, what you like and to make friends, but do not spread yourself too thin with many responsibilities. Do a few things, but do them greatly. Lastly, learn to manage time and do not procrastinate.
- Nancy Pham
#FarmerPride
---
LHS Candidates for Graduation
Kirin Diane Abel | Victoria Bailey Abina | Claudio Federico Abundiz | Itzel Abigail Abundiz Olmos | Ebly Rosibel Acosta | Fabian Acosta | Crissell Stephanie Acurero Padrón | Ruby Estefani Adame | Samantha Lynn Adams | Samuel William Adams | Joshua Olanrewaju Adebayo | Oluwatimilehin Abimbola Adebayo | Isaac Ayomide Adegbenro | Jessica Odalys Aguilar | Jesus Alberto Aguilar | Ramiro Aguilar | Grace Esmeralda Aguilar Fernandez | Jose Aguilera | Karina Guadalupe Aguillon | Troy Allen Albrecht | Reagan Elizabeth Albritton | Shawn Aji Alex | Collin Reid Alexander | Jason Edward Allen | Hannah Elise Allison | Allyson Nicole Almendarez | Christopher Alvarado | Monica Alejandra Alvarado | Tanya Marisol Alvarado | Diana Laura Alvarez | Karina Marie Alvarez | Pedro Fernando Alvarez | Yessenia Guadalupe Alvarez | Abel Issac Andemicael | Emily Danielle Anderson | John Luke Anderson | Lydia Nicole Andino | Paola Nicole Andino | Ashleigh Eve Anguiano | Agustin Alejandro Anrique | Kiya Leshay Anthony | Alexis Tierra Antoine | Victor Hugo Apaez | Brianna Jazmine Aranda | Christopher Aranda | Stephanie Lilibeth Arce | Estanislao Angel Arellano | Rodolfo Arenas | Karen Arevalo | Cindy Marisol Arias Guevara | Desirae Nicole Arriaga | Perfecto Arroyo | Yassmeen Arroyo | America Arroyo Lopez | Carli Jo Arthurs | Rianna Elizabeth Ashley | Payton Nicole Austin | Zachary Scott Austin | Gavin Avila | Samira Michelle Bahena Diaz | Gabriella Maria Bailey | Adrianna Cheyenne Baker | Nikolas Arthur Baker | Jesus Manuel Balderas Rocha | Kennedy Rachelle Ballard | Erica Guadalupe Balleza | Sarah Mbuyi Baluta | Sade Noelle Banks | Hannah Elizabeth Barentine | Esmeralda Barraza | Teresa De Jesus Barraza Velazquez | Andres Gabriel Barrera | Santiago Barrientos | Jannet Yanira Barron | Jacob Tyler Bartel | Leah Mae Godfrey Bassett | Christian Ransom Bator | Ira Vivien Bautista | Alec Edgar Bazzelle | Stephanie Nichole Beaver | Alexander Day Becerra | A'Leecia Diane Bell | Daniela Beltran | Valery Michelle Beltran | Juana Benitez Anastacio | Oliva Esmeralda Benitez Arellano | Dora Paola Benitez Quezada | Robert Lee Benson | Irma Angelica Betanzo | Kyle Nathan Bigler | Cung Lian Bik | Arreon Lee Billingsley | Demonte Devon Blakely | Destiny Lashawn Blakely | Kristen Lee Blasko | Iman Anelisa Blose | Azell Blount | Aubreion Dreon Wright Bobb | Dustin Ryan Bogan | Angok William Deng Bol | Carlicia Antrice Bond | Carlos Antonio Bonilla | Guil Alfredo Bonilla | Adrean Lacole Deszonte Bowens | Sydney Elizabeth Boyer | Franklin Bravo | Kylie Marie Breidinger | Kendra Dashaun Bright | Jaydon S Bromfield | Joshua Morgan Brooks | Mitchell Blake Brooks | Brian Caleb Henry Brown | Jarvis Jamone Brown | Jayden Wayne Brown | Jeremiah Wayne Brown | Jessica Lynn Brown | Kaden Axel Brown | Keegan Victoria Brown | Marshall Lowell Brown | Mollia Lyvian Brown | Justin Thomas Bryant | Z'Quoya Glendaja Bryant | Edgar Buenaventura | J'Yson Alexander Burel | Jefferson David Burk | Ryan John Burke | Hanya Rebecca Burrows | Mercedes Vanessa Dawn Byberg | Amyaitaé Garlyncia Bynum | Lydia Loretta Byrd | Chloe Clorrisia Caldwell | Anayeli Calixto | Juan Calixto | Mayra Calixto | Jordan Michael Callahan | Catherine Sabine Calvert | Cesar Eli Camarillo | Humberto Camilo | Maria Isabel Camilo | Hannah Josephine Campbell | Monica Campos | Maria Luisa Canales Reyes | Angemely Canales-Santana | Adrian Cantoran | Adriana Cantoran | Lillian Vanessa Cantu | Giovanna Capetillo Arce | Aaron Kane Carballo | Banesa Santos Carlos | Antonio Ramon Carr | Alexander Carranza | Anthony Carreon | Hernan Carrera Maldonado | Gabriel Anthony Carroll | Malcolm Sebastian Carroll | Timothy Lee Carter | McKenna Leigh Cartin | Marcus Anthony Castillo | Shantal Marali Castillo Santos | Diego Alexis Castro | Alexis Eduardo Catalan | Carston Daniel Caudle | Samanta Michell Ceron Rojo | Martin Cervantes | Maria Erika Chaires | Eboni Nichelle Chambers | Kobe Jerome Chambers | Mahoghany Michelle Chambers | Noah Michael Chambers | Nakkia Mikheal Champion | Vancie Elsa Chandler | Glen Randall Chapman | Tavian Angel Chavez | Stephen Misael Chavez Cano | Resmi Ann Cherian | Johnny Chhun | Bawi Chin | Duh Hoi Chin | Sui Chin | John Jacob Chirayath | Diana Choeun | Aaron Chandara Choun | Drew Matthew Christian | Robert Joseph Clarke | Kacy Lerena Cler | McKenzie Nicole Cloud | Cameron Dylan Clowers | Na'Covia Gail Cole | Asia Monet Collier | Isaiah Tavaruis Collins | Katherine Elizabeth Collins | Tyler Howard Collins | Gabriella Marie Conely | Kayla Rianne Conner | Camerann Leigh Conover | Mauricio Contreras | Sofia Contreras | Kaleb Brian Corbet | Juan Corona | Mariana Corona | Celica Dayanna Coronel | Eric Cortina | Oliverio Costilla | Jacqueline Alyssa Costulis | Sterling Famon Cotton | Dakota Ray Cox | Tallon Aaron Coxe | Natalie Nicole Crawford | Sierra Sue Crider | Kristen Danielle Crockett | John Woodlock Cronin | Jake Ryan Cross | Ivan Cruces | Eliezer Aurelio Cruz | Liliana Cruz | Marvin Osmari Cruz | Salomon Alexis Cruz | Deisy Cruz Ramirez | Juan Antonio Cuevas | Kelly Ashlyn Cummins | Kaitlyn Ann Dalton | Kristina Dang | Joel Cooper Daniels | Joshua Paul Davila | Mariah Nicole Davila | Anthony Dylan Davis | Demetrius R Davis | Diamond Mercedes Davis | Vernon Bernard Davis | Dariyn Jo Day | Raquel Gong de Almeida | Nonatzi De Jesus De La Cruz | Karley Danielle De La Rosa | Milagros De La Rosa-Montellano | Eddie De Leon | Quantrell Keiwon Dean | Bianca Marie Del Rio | Lucas Alan Delcambre | Kayla Danielle Dennis | Megan Elizabeth Dennis | Alondra Julissa Diaz | Edwin Alexander Diaz | Elvia Miroslava Diaz | John Michael Diaz | Julia Diaz Guereca | Luis Fernando Diaz Morales | Kaleb Colten DiCiaccio | Raeanna Michelle Dickey | Zuhair Dickinson | Jessica Robbins Dickstein | Jose Santos Diego | Micah Elizabeth Dinwiddie | Benjamin Peyton Dirickson | Joseph Quoc Thai Do | Tuan Tony Do | Marquis Armaand Dockery | Aurelio Dominguez | Jenifer Paula Dominguez | Maria Fabiola Dominguez | Nathan Allen Dorr | Shatequa Key'Vion Driver | Angel Robert Drusina | Savana Marie Duarte | James Colin Dubzak | Vanessa Duenes | Andrea Nicole Duncan | Peyton Leigh Duncan | Jessica Renee Durocher | Cameron Javon Durr | Ashley Eguia | Precious Adaugo Ehirindu | Alexia Tayler Eldridge | Andrea Elizalde | James Cameron Michael Ellis | Elise Nicole Emberlin | Emeka Eni | Breanna Nicole Ennis | Forrest Lynn Ennis | Ashlyn Elisabeth Eperjesi | Dylan Michael Epps | Taylor Marie Ervin | Argelio Escamilla | Dania Yesenia Escamilla | Jasmin Escamilla | Catherine Dalila Espinal | Claudia Guadalupe Espinoza | Jorge Espinoza | Erasmo Baltazar Espinoza Angel | Sandra Eusebio | Dakota Wayne Evans | Jonathan Tanner Evans | Taylor Alyssa Everitt | Collin Kevin Fairchild | Melissa Itzayana Faustino | Jacob Edwin Feagins | Nathaly Feliciano Rivera | Ismael Fernandez | Theresa Fernandez Gonzalez | Stephanie Nicole Fetter | Stephanie Isabella Figueroa | Elizabeth Filomeno | Jaylin D'Shae Finney | Brian Anthony Fisher | Victoria Lillian Fitzgerald | Aldahir Flores | Brian Alexander Flores | Ernesto Climaco Flores | Johana Flores | Luis Gerardo Flores | Vanessa Idette Flores | Dorion Avion Flowers | Nakiya Fludd | Calen Brooks Foehser | Helen Susanne Forbis | Brendan Alexander Foreman | Joshua Brandol Foster | Jordan Christopher Fox | Elicia Nichole Fraga | Guillermo Iann Franco | Leya Elissa Frank | Dewayne Demond Franklin | Lindsay Renee French | Mayolo Frias Roberto | Jose Manuel Frias Tierrafria | Megan Elizabeth Fritz | Amanda Mercedes Fritzson | Teasa Elyse Fuentes | Tristan Richard Funk | Celeste Gallardo Esparza | Austin Hunter Gallaway | Daissy Vanelly Gallegos | Jerashia Antonia Meeks Galloway | Sadiel Galvan | Christian Elias Gamble | Justin Dwayne Garces | Megan Riley Garces | Aaron Garcia | Amara Hazel Garcia | Diana Mireya Garcia | Gabriel Javier Garcia | Joshua Garcia | Karina Garcia | Maria Ruby Garcia | Miguel Angel Garcia | Valeria Garcia | Erica Garcia-Rodriguez | Luciano Garibay | Elijah Bryce Garner | Maria Guadalupe Garnica | Andrew Ray Garrison | Danielle Irene Garvin | Fernando Garza | Genesis Garza | Lisely Garza | Marco Enrique Garza | Melena Victoria Garza | Ashley Elizabeth Gassner | Karla Alexis Gawalek | Jesse Kietan Geiger | Timothy Christian George | Corrina Elisabeth Myra Gillum | Destinee Nikole Gines | Laura Ogechi Ginigeme | Laura Adriana Godinez | Andrea Divina Goico | Benjamin John Gomez | Jeremy Dalton Gomez | Lou'Shonda Rubenona Gomez | Omar Saturnino Gomez | Rosa Isela Gomez | Cristian Gomez Gonzales | Denisse Gonzalez | Gustavo Gonzalez | Jaimy Tatiana Gonzalez | John Gonzalez | Maribel Geraldine Gonzalez | Marily Gonzalez | Valeria Gonzalez | Jenifer Gonzalez Perez | Tommi Ann Goodman | Jasmine Marie Gordon | Maribeth Mackenzie Gorsuch | Alex Marie Graham | Brittany Nicole Graham | Laura Edith Granados Lopez | Jacob Alexander Gray | Brittany Nicole Green | Nadia Chrishell Green | Geron Wayne Griggs | Everett Paul Grimaldo | Antonio Guerra | Victor Guerra | Bianca Guerrero | Maria Isabel Guerrero | Yesenia Guerrero | Jhon Kennis Guevara | Karen Guillen | Michaela Grace Guillory | Allyson Elizabeth Gunderson | Chris Gutierrez | Claudia Isabel Gutierrez | Diego Alexis Gutierrez | Gladis Adair Gutierrez | Julie Isabel Guzman | Harmon James Hale | Maverick James Hale | Kendall Alisha Hall | Caleb Thomas Halter | William Christopher Hamill | Lauren Brooke Hamilton | Cory Connor Hamlin | Ariane Kayleigh Hammond | Harmoni Florence Hampton | Mariam Akram Harb | Grant Michael Hardison | Tayvion Ray Harlin | Antonio Harris | Cameron Bailey Harris | Christian Cliff Harris | Christopher Josha Harris | Jordon Rhiannon Harroff | Kandis Elizabeth Hartdegen | Garrett Richard Harvey | Jada Danae Hatchett | Naomi Hawkins | Makinley Breann Hazell-Ingram | Mikaila Lynn Heath | Luke James Gabriel Heaton | Madison Sinclair Heggins | Jharin Amir Hemphill | Logan Makay Henderson | Michaela Janae Henderson | Ragan Michelle Henderson | Monique Nicole Henley | De'Borah Olivia Henry | Harrison Lee Herd | Adrian Hernandez | Andrea Hernandez | Brittney Marie Hernandez | Christian Manuel Hernandez | Cody Lee Hernandez | Erick Humberto Hernandez | Evan Nicholas Hernandez | Francisco Arnold Hernandez | Jackie Hernandez | Jennifer Hernandez | Jennifer Hernandez | Jennifer Alondra Hernandez | Jose Miguel Hernandez | Juan Jose Hernandez | Judy Hernandez | Julian Hernandez | Maria Corolina Hernandez | Nancy Hernandez | Ranferi Hernandez | Tania Elizabeth Hernandez | Xiomara Lizbeth Hernandez | Tania Anahi Hernandez Chavira | Julia Marie Herrera | Diana Patricia Herrera Cachay | Gabrielle Raelene Hinojosa | Ngun Hliang | Van Bawi Hlu | Bawi Hmung | Tha Kil Hnem | Lan Vu Huong Hoang | Casey Glenn Hodge | John Taylor Hodges | Hrin Nei Hoi | Alexandria Caitlin Holcomb | Madeline Taylor Hopkin | Colby Jason Hopper | Ryan M Horvath | Eric D Houston | Adlen J Hoyt-Gaffney | Rebecca Lynn Huddleston | Damaraye Tyree Hudson | Ashley Isabelle Huerta | Perla Itsel Huerta | Tiana Janae Hughes | Luke Davis Hunsaker | Van Tha Iang | Nnenna Ijoma | Samantha Anne Inkster | Shaunna Sarah Inkster | Britney Laniese Irby | Fernando Irigoyen | Connar Macleod Irons | Jack Takao-Tuck Ito | Sameer Hasham Jaffer | Alphy Thomas James | Teanna Elizabeth James | Rodrigo Eumaña Jaramillo | Jordan Taylor Jett | Elliot Sebastian Jimenez | Jacklyn Rosemary Jimenez | Jose Carlos Jimenez | Ahkeelah Johnson | Dylan Jordan Johnson | Jaida Kenese Johnson | Kaiyai Chardonnay Johnson | Kevin Jamell Maurice Johnson | Michael Wayne Johnson | Tamera Ranee Johnson | James Widrow Johnston | Katherine Lea Johnston | Christopher Steven Jones | Evan Charles Jones | Hailey Marie Jorgenson | Diana Jarely Juan-Cesareo | Luis Alejandro Jurado | Jerrod Jaelon Justice | Makenzie Irene Kalka | Samantha Brigite Kerbow | Sung Khen | Jennifer Bo Kim | Kenwoo Hosakawa Kim | Na-Woon Kim | Justin Matthew Kimball | Kathryn Elizabeth Kimbrell | Patrick Connor Kimbrell | Ring Kimi | Christian Kyle King | Rebecca Marie Kingsbury | John David Kinnaman | Samuel Justice Kittlitz | Jai Eliya Knox | Ellis Ko | Esther Na Ko | Jonathan Joel Koglin | Kayla Lynn Kovach | Soju Varghese Kurien | Lauren Elizabeth Kwasigroch | Christopher Glenn Kyser | Tyler Ransom Kysiak | Olumayowa Olufunbi Labinjo | Marissa Renee Laidlaw | Justen Michael Lake | Quynh To Lam | Jasmine Nicole Lampkin | Brianna Ja'Nay Ne'Kole Lane | Joseph Gazarra Lane | Brayin Jobrae Lanehart | Avery Shaw Laughlin | Miranda Nicole Lawrence | Lucy Kay Leaton | Llayra Selene Lechuga | Pablo Vicente Lechuga | Jordan Michelle Lee | Christian Leon | Glenn Leon | Kiara Desmonay Lewis | Lillian Talley Lewis | Lindsey Taylor Lewis | Alonso Leyva | Daniel Leyva Nunez | Emma Leza | Albert Van Za Lian | Duh Tim Lian | Mang Bawi Lian | Van Sang Lian | Jocelyne Rubi Lira | Alicia Raquel Loera | Duane Edward Long | Ethan Ryan Longoria | Flavio Miguel Longoria | Angel Kenneth Lopez | Ebelyn Yesenya Lopez | Erika Lisseth Lopez | Frida Ximena Lopez | Griselda Liseeth Lopez | Jennifer Lopez | Jonathan Lopez | Juan De Dios Lopez | Laura Stefanie Lopez | Marcos Eduardo Lopez | Pedro Manuel Lopez | Samantha Lopez | Stephanie Paola Lopez | Sonya Dalila Leigh Lopez Chevez | Larissa Abigail Loredo | Marques La Andre Lott | Connor James Lowe | Elizabeth Lozano | Justin James Lubash | Anthony Jesus Luna | Luis Homero Luna | Alicia Victoria Madugba | Miranda Blake Magana | Janariah Aldejah Major | Jorge Alverto Maldonado | Jose Alvaro Maldonado | Joshua Maldonado | Trent Michael Malinowski | Ceu Mang | Lian Mang | Celestin Benga Mangawe | Emma Noelle Mangum | Thomas James Marcks | Marcelo Oscar Maristan Salmeron | Courtney Taylor Marlowe | Sarah Catherine Marrone | Taylor Goeffrey Martin | Cristian Francisco Martinez | Cristian Ivan Martinez | Jose Francisco Martinez | Miguel Angel Martinez | Paul Isidro Martinez | Phionna Meryl Martinez | Rylan Samuel Martinez | Hector Martinez Ibarra | Briana Alexis Mason | Luis Mata | Katherine J Matamoros | DaNaizshia Camille Mathis | Connor Andrew Maulden | Christian Taylor Mayfield | Hannah Mackenzie Mays | Luisa De Yanira McCanlas | Jessica Sarah McCann | Brian Joseph McCarthy | Jovan Lamont McClellan | Jada Mariah McCoy | Ronald Lawayne McDade | Matthew Sungkil McDonald | Zachery Marc McDonald | Trista Autumn-Marie McElyea | Dontae Henry McGee | Ethan Riley McGee | Jocelyn Taylor McHenry | Avriel Daeja-Anthea McIntosh | Amari Chantelle McMillan | Valeria Enid Medero Anguita | Anna-Marie Medina | Eduardo Daniel Medina | Leopoldo Dario Medina | Rafael Medina | Ulyses Alejandro Medina | Karen Yuliza Mejia | Martin Melchor | Bryan Josue Melendez | Alejandro Mendoza | Claudia Josselin Mendoza | Kayla Sabrina Mendoza | Kasandra Mendoza Gonzalez | Fernando Baltazar Menjivar | Luis Fernando Meraz | Cameron Noel Middleton | Rose Oralia Mikame | Rachel Renee Miller | Shaquirius Marquis Miller | Toni Atsoi Miller | Jarred Andrew Milligan | Keith Bradley Mills | Aaron Dishon Mincey | Kimberly Miranda | Xavier Robert Miranda | Noah Michael Mireles | Destiny Rashea Mitchell | Christopher James Mohr | Teresa Renee Moncivais | Venny Alexis Moncivais Garcia | Mitchell Alexander Montenegro | Alberto Antonio Montes | Eric Montes | Briana Jean Montgomery | Elizabeth Nicole Montgomery | Cord Alan Moody | Alexia Sha'Lise Moore | Andy Morales | Ashley Danielle Morales | Evelyn R Morales | Joahim Morales | Lauryn Kyle Morales | Zuleima Ramirez Morales | Rosa Morales Aguilera | Daniel Morales Moreno | Ely Guerlain Morel | De'Andre Eugene Morgan | Elya Rose Morgan | Dorian D'Jyon Mormon | Austen Jamal Mornes | Madeline Michelle Morris | Silvia Suicinpar Mualcin | Elizabeth Carol Mundt | Miranda Munguia | Anthony Alejandro Muñoz | Gabrielle Yvette Murillo | Jesus Brandon Murillo | Alexis Anne Murphy | Julia Danielle Murphy | Shairah Nakaleya Nalwanga | Thayara Raquel Nascimento | Christopher Ernesto Navarrete | Stanley Bawi Iap Nawl | Jacorian Demetrius Neal | Jarrell Neal | Kadestiny Korshaye Neal | Kobe Jace Neal | Preston Michael Neilson | Samuel Lee Nekrasz | Austin Ryan Nelson | Banner Nicole Nelson | Jeffrey Theodore Nelson | Nicole Hollis Nelson | Joaquin Nevarez | Jaylen Marquis Newman | Kenry Markelle Newton | Atiya Larita Newton-Johnson | Elias Adriel Villaruel Neypes | Danrino Bao Nguyen | Steven Cong Khoa Nguyen | Thomas Nguyen | Luis Angel Nieto | Dominique Marjon Nolan | Sasha Kiani Norris | Bahathi Mpumelelo Ntuli | Roxana Karen Nunez Pizano | Victoria Amarachi Nwaemo | Denzel Chike Okafor | Adam Allen Olinger | Abram Esai Olivas | Philippe Mathieu Oliveira | Mitchell John Oliver | Ounchai Necole Oliver | Hamilton Scott Orozco | Steven Orozco | Brittney Yailene Ortega | Dalila Yahaira Ortiz | Ethan Jesus Ortiz | Jairo Alexis Ortiz | Ryan Edward Ortiz | Angel Francisco Ortiz Lopez | Ysenia Ortiz-Coronado | Kaidyn Alyssa Osborne | Jhony Armando Osorio | Jesse Emmanuel Oteyza | Sean Michael Owen | Alex Pacheco | Ricki Joann Pacheco | Jessy Adrian Padron | Daisy Vianney Padron Morales | Angela Teresa Pagano | Abigail Kurtis Page | Reynaldo Daniel Palacios Chavez | Julio Alberto Palomo | Julio Cesar Palomo | Jonathan Allen Palone | Bryan Paniagua | Carl Joseph Papp | Bawi Par | Biak Chin Par | Sui Par | Sui Din Par | Andy Xavier Parada | Jezebel Pardo | Linda Annabelle Paredes | Hyun Tae Park | Anthony Dashuwn Parker | Chad Joseph Parmley | Karen Jeanne Parrish | Alexia Torye Passmore | Kishankumar Anilkumar Patel | Jose Jesus Patino | Brandon Alexis Patlan | Brandon Darnell Patrick | Sean Michael Peacock | Fabian Anthony Pena | Ivan Jesus Pena | Alejandro Perez | Antonio Jose Perez | Erik Perez | Jaquelin Perez | Jorge Osiel Perez | Maria Jose Perez | Rosa Isela Perez | Jovani Perez-Salinas | Rene Perez-Salinas | Albeano Jordan Peterson | Kaylan Shae Peterson | Nancy N Pham | Scott Matthew Piazza | Trenton Scott Pickett-Evans | Camila Piedrahita | Christopher Piña | Michaela Avery Pinaroc | Jessica Ann Pittsinger | Erik Plata | Jeremy N. Pleasant | Brandy Louanne Plymire | Shavenia Lakeisha Poe-Dixon | Shaniqua Elain Potter | Emily Ann Powers | Paulina Alejandra Prado | Grisel Cardona Presiado | Jazzlyn Kamille Price | Shardanay Denise Pryor | Morgan Christine Puccio | Michael Andrew Puente | Omar Puente | Jazmin Monet Pullins | Patricia Sarahi Quintero | Kennedye Ashton Ralph | Doreen Magdayao Ramas | Charles Leon Rambo | Alfonso Ramirez | Anna Maria Ramirez | Clarissa Leann Ramirez | Francisco De Jesus Ramirez | Jonathan Uriel Ramirez | Jose Rodrigo Ramirez | Maria Erika Ramirez | Monica Elizabeth Ramirez | Omar Ramirez Martinez | Joshua Ray Ramon | Margarita Sarahi Ramos | Sinthia Marie Nicole Ramos | Samantha Yesenia Ramos Sanchez | Michael John Ramos-Yeo | Khristian Lamar Randle | Harold George Randolph | Ramiro Rangel | Caleb John Raper | Ryan Jordan Ray | Jordyn Lee Raz | Zachary Ty Redding | DeCorian Damone Reed | Sarath John Regi | Mae Adela Reiland | Xena Marie Reilly | Abbey Katherine Reinhart | Nicole Angela Renteria | Juan Manuel Resendez | Mariela Resendiz | Joselyne Guadalupe Reyes | Kevin Lee Reyes | Lizet Adriana Reyes | Rominna Johana Reyes | Vanessa Reyes | Jose Adrian Reyna Montenegro | Alexandro Manuel Reynoso | Taylor Nicole Rhoads | Desiree Necole Richards | Natalie Nicole Richardson | Chase Everett Riddle | Darrian Lashang Ridgeway | Alexandra Kirsten Riley | Raquel Alejandra Rios | Idali Chavez Rivas | Lilly Etelvina Rivas | Alandria Ivy Rivera | Alejandra Sarahi Rivera | Maria Jacqueline Rivera | Marco Antonio Rivera Benitez | Walter Leroy Rizer | D'Undre Deshon Roberson | Ernesto Roberto Morales | Cydne Alexis Robinson | Gabriela Fernandez Rocha | Devin Bryce Rodarté | Bradley David Rodd | Alejandro Rodriguez | Angelica Alize Rodriguez | Arely Cassandra Rodriguez | Giselle Estrella Rodriguez | Guadalupe Rodriguez | Gustavo Adolfo Rodriguez | Jessica Rodriguez | Julisa Rodriguez | Jurnee Olivia Rodriguez | Maria Marisol Rodriguez | Kendy Marisol Rodríguez | Karina Rodriguez Rosales | Nathaniel Ryan Roesler | Julien Marquel Rolison | Derrius Dierre' Roque | Jonathan Josue Rosales | Gabriel Rosas | Sage Aleksander Rosenberry | Bobby Christopher Ross | Roger Alexander Rostro | Taylor Dawson Rowden | Matthew Scott Rubenstein | Josué Isai Rubert | Desirae Nicole Rubio | Shelby Elizabeth Rupley | Marquies Russ | Negash Tesema Russ | Bayron Sagastizado Zamora | Kevin Sajan | Yazid Hilmi Sakran | Luis Henry Salas Rodas | Brayam Mauricio Salas Sanchez | Allanah Faie Marie Salazar | Brandon Salazar | Dianna Patricia Salazar | Juan Ulises Salazar | Dana Nabil Saleh | Krystel Jannette Salguero | Jacob Austin Sanaseros | Esmeralda Sanchez | Juan Pablo Sanchez | Karen Abigail Sanchez | Julissa Sanchez Gil | Lorena Esmeralda Sanchez Rivera | Trenton Keshawn Sandifer | Chase Taylor Sandlin | Kevin Sandoval | Mariah Desirae Sandoval | Victoria Sandoval | Luz Del Carmen Santos | Miriam M Santos | Benjamin Nathaniel Sapp | John Erasmo Saucedo | Benjamin Jordan Saunders Bruce | Destiny Angel Schara | Robert Kyle Schmitz | Sydney Kim Schneider | Khyree Isaiah Scott | Taylor Bieli Seals | Alejandra Secundino | Karla Maria Segovia | Oscar Yoel Segovia Villatoro | Devin Michael Seibak | Taylor Kristina Seymour | Cameron Alexander Sheets | Sadé Ayanna Shepard | Jack Dale Sheppard | Jeongyi Shin | Jalien Saffeer Shipp | Shai Kenjuan Shoulders | Brennon Chase Shultz | Natasha Antoinette Siciliano | Abigal LaFaye Sifuentes | Emily Silos | Daniel Charles Silva | Louis Simmons | Jessica Jerae Sims | Alyssa Ann Sinsheimer | Subin Thomas Skariah | Jackson Craig Small | Nicole Elizabeth Smalls | Janai Dezarae Smith | Mary Elizabeth Smith | Mica Nicole Smith | Paris Quishun Smith | Peyton Laurel Smith | Stephen Lucas Smith | Zachary Lee Smith | Jarric Isaiah Smithson | Nicholas Richard Snyder | David Son | Ezequiel Soria | Ismael Alexander Soriano Calderon | Malcolm Rene Sosa | Chaia Lauren Sparks | Seth Chandler Spears | Samantha Katelyn Spencer | Tabitha Chyenne Stacks | Christopher Alex Stanley | Nickoles Trey Stevens | Samuel Lee Stevenson | Alexis Bryanna Stewart | Jasmin Tatijana Stewart | Dylan Broussard Stokes | Ross Bailey Story | Biak Hlei Sung | Ni Sung | Van B. Sung | Zing Iang Sung | Jourdynn Nicole Swindle | Bria Simone Talley | Julian Fermain Tavera | Cole Davis Taylor | Gorgeous Nashai Taylor | Jeremiah Mashan Taylor | Kyliera Nicole Taylor | Nathan Scott Taylor | Jacqueline Ling Tcheng | Rossmery Julissa Tejada Contreras | Alicia Izabel Tellez | Janae Nicole Tennison | Madilyn Gail Terry | Ngun Tha | Lai Ram Thang | Lian Cin Thang | Cung Ceu Thawng | Cortez Renard Thomas | Marques Xavier Thomas | Darion Cortez Thompson | Lyndsey Camille Thompson | Robbie Velton Thompson | Taylor Alexandria Thompson | Sara Jane Thornhill | Maxwell Alan Thweatt | Hoi Len Tial | Rebecca Bawizi Tial | Katherim Alejandra Tienda | Kimberly Tienda | Yesenia Tierrafria | Jermila Joi'Nette Tigner | Jasmine Marie Timmons | Jesus Eduardo Tirado | Alexa Elizabeth Tizon | Abril Nazareth Toledo Guzman | Jessica Torrado | Diego Torres | Jennifer Torres | Madelyn Torres | Marisol Torres | Simon Torres Salazar | Maria Del Carmen Tovar | Garrett Bailey Townsend | Anh Thu Nguyen Tran | Christopher Joseph Tran | Tiffany Tien Tran | Ryan James Tremethick | Kristin Marie Trevino | Thanh Hoai Trinh | Gabrielle Eileen Trinidad | Ethel Damerys Tristan | Lyndsey Brooke Truitt | Juan Dedios Trujillo | Taylor Khanh C Truong | Aisha Symone Turner | Zackery Kenyatta Turner | Lewis Jay Tusa | Chinedu Ikechi Ugwulebo | Van Bawi Uk | Duvan Isai Valadez Mojica | Andrea Valeria Valderrama | Alexander Miguel Valdez | Ismael Valdez | Mark Adam Valdez | Neydy Alejandra Valdez | Alyssa Marie Valencia | Sydney-Marie Valentine-Parris | Alexis Maria Corrinda Vargas | Michael Martin Vasquez | Miriam Susana Vasquez | Terrence Wayne Vaughn | Jasmine Natalya Star Vazquez | Jorge Alejandro Vazquez | Victor Alfonso Velazquez | Jennifer Ventura | Marlen Vera | Andrea Marie Vezner | Yovany Villa Martinez | Daisy Villagomez | Mark Anthony Villanueva | Lizbeth Villarreal | Marcos Arturo Villegas | Mary Luz Vincent Santos | Leonardo Violante Javalera | Yazury Kimberly Viurquez | Deleion Shaquion Voss | Tabatha Shae Vrla | Duy Dinh Vuong | Victor Chijy Waboso | Christina Joycelyn-Kierra Wade | Jakorey Drequan Wade | Mason Everett Wainscott | Brian Keith Walker | Drake Jacoby Wall | Michael Isaiah Walter | Zharia Khalilah E'Lon Walters | Austin Edward Warren | Eric Thurman Warren | Leondre Deshun Washington | Mar'Kaylon Ber'Nae Washington | Andreon Michael Watson | Caitlyn Taylor Watt | Zachary Tyler Watt | Andrew William Weaver | Jonēē Lashay Webber | John Boone Weber | Kathryn Elizabeth Wegener | Keenen Lynn Wells | Megan Therese Werner | Alexandra Paige White | Preston Robert Whitlock | Kyle Joseph Whittaker | Lauren Renee Wilbur | Bria Simone Williams | Cheyenne Williams | Joseph Michael Williams | Patrick Tyrone Williford | Taylor Brianne Willis | Emily Ann Wilson | Gregory Cyril Windham | Megan Renee Winger | Eric Stephen Woelke | Kayla Nicole Wofford | Emma Marie Wozny | Asha Keana Wright | Deysy Yanes | Deidre Marshell York | Nykela Kelonte Young | Erik Gustavo Zamora | Samantha Azereth Zamora | Dustin Gabriel Zubieta
---
Check out all the LISD Senior Spotlights
here
.
For inquiries about our 2016 Senior Spotlights,
please contact LISD's Communications Department at
communications@lisd.net
.