Return to Headlines
Annual LISD Adopt an Angel Gift Program Underway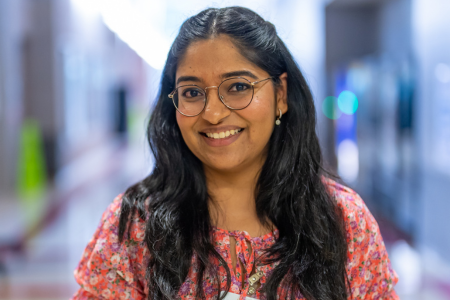 The Lewisville High School Student Council has organized its 17th annual Lewisville ISD Adopt an Angel gift program to provide a wonderful holiday experience for less fortunate children – newborns through 19-year-olds – across district schools.
Angels are nominated by LISD school counselors and Communities In Schools of North Texas social workers, who compile a list of each child's "needs" and "wants." All district schools were invited to nominate angels. The adoption list has topped 1,700 children – and it continues to grow by the day. Last year's list included approximately 1,600 angels.
"This is the type of program that brings out the good in everyone," LISD Assistant Chief of Schools Andy Plunkett said. "The community support and compassion for our LISD students is overwhelming. LHS makes it so easy to participate and help children in need."
Added Student Body Community Service Officer Maritoni Songco: "Adopt an Angel is special because it gives everyone the opportunity to significantly impact children and their families throughout LISD. The child you're adopting could be a neighbor, a classmate or even a good friend."
The LHS students spearheading the campaign along with Songco are Student Body President Kayla Rios, Student Body LISD Liaison Tara Truong, Junior Class Community Service Officer Faiz Aye, Junior Class LISD Liaison Miguel Herrera and Junior Class President Jennifer Montoya.
"I'm so proud of LHS and our Student Council for continuing the Adopt an Angel gift program for 17 years," LHS Student Activities Director Allison Stamey said. "Watching our students work alongside community members warms my heart. It's a total community and district effort to get all of the angels taken care of during the holiday season."
The program also involves the Student Councils from Flower Mound High School, Hebron High School, Marcus High School and The Colony High School. Student leaders from all five LISD groups will gather together to participate in the wrapping of presents.
The deadline to adopt an angel is Dec. 4. If you are unable to adopt but would like to help, gift cards, wrapping paper and tape may be donated. Checks can be made payable to "LHS ABC."
Labeled, unwrapped gifts can be dropped off at either LHS (1098 W. Main Street in Lewisville) or Technology, Exploration and Career Center East (2553 FM 544 in Lewisville). Gifts must be received at LHS on Dec. 2 (9 a.m.-6 p.m.), Dec. 3-6 (9 a.m.-8 p.m.) or Dec. 7 (10 a.m.-3 p.m.). TECC-East's drop-off day is Dec. 9 from 4-7 p.m.
Before the district lets out for winter break on Dec. 20, the LHS Student Council will transport all presents to the school of each angel. If needed, Stamey and LHS staff members will deliver gifts to the homes of families who are not able to make it to their child's school for pick-up. By the morning of Dec. 21, all presented will be in the angels' homes.
To see the angels available and adopt, click here. For any questions, contact Stamey at stameya@lisd.net or 469.948.3120.