Return to Headlines
LHS names baseball field after former coach Mike Campbell
Lewisville High School's baseball field has a new name – Mike Campbell Field.
LHS named the field after Campbell, who spent 47 years as the head coach of the Fighting Farmers and amassed a school-record 703 wins during his career.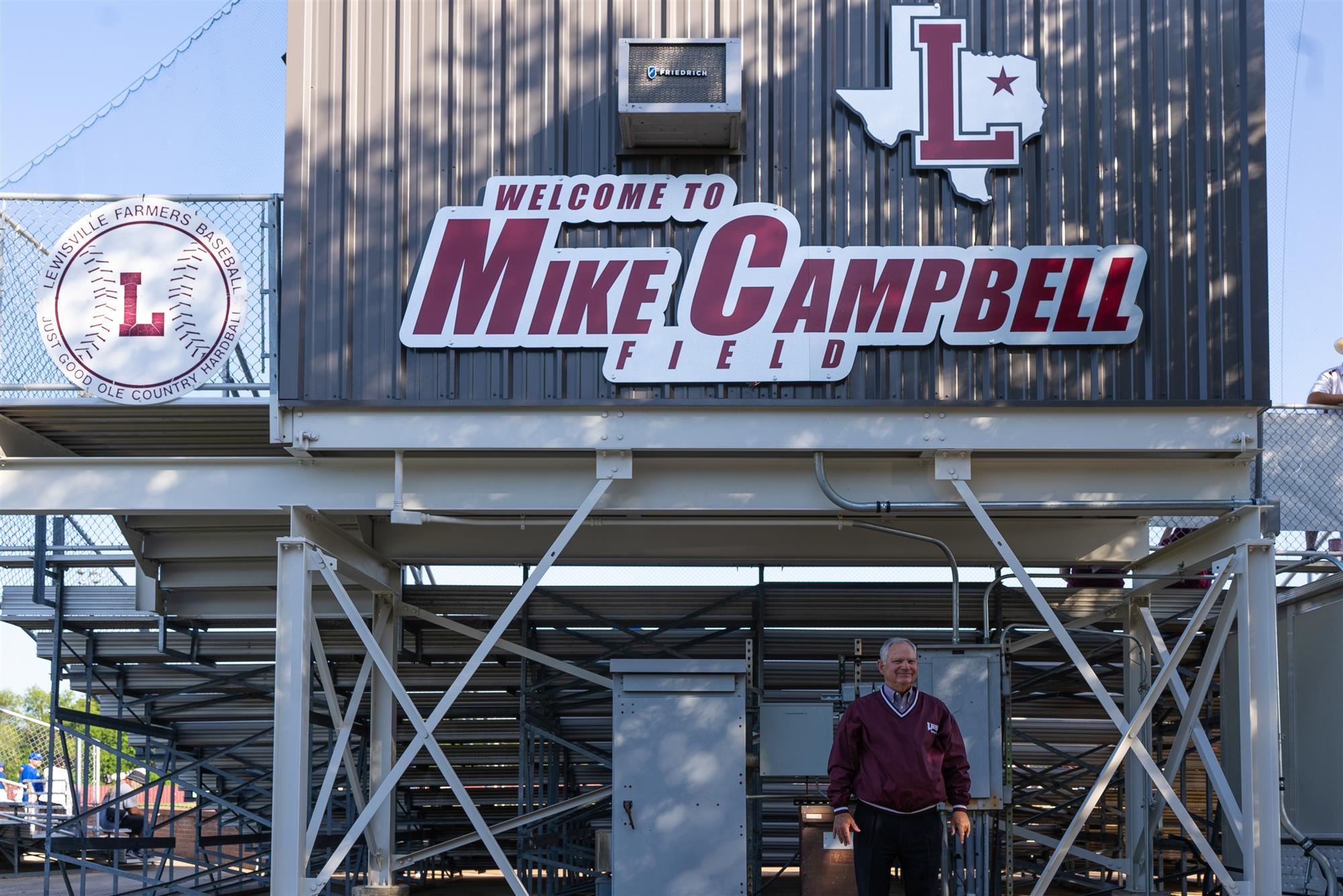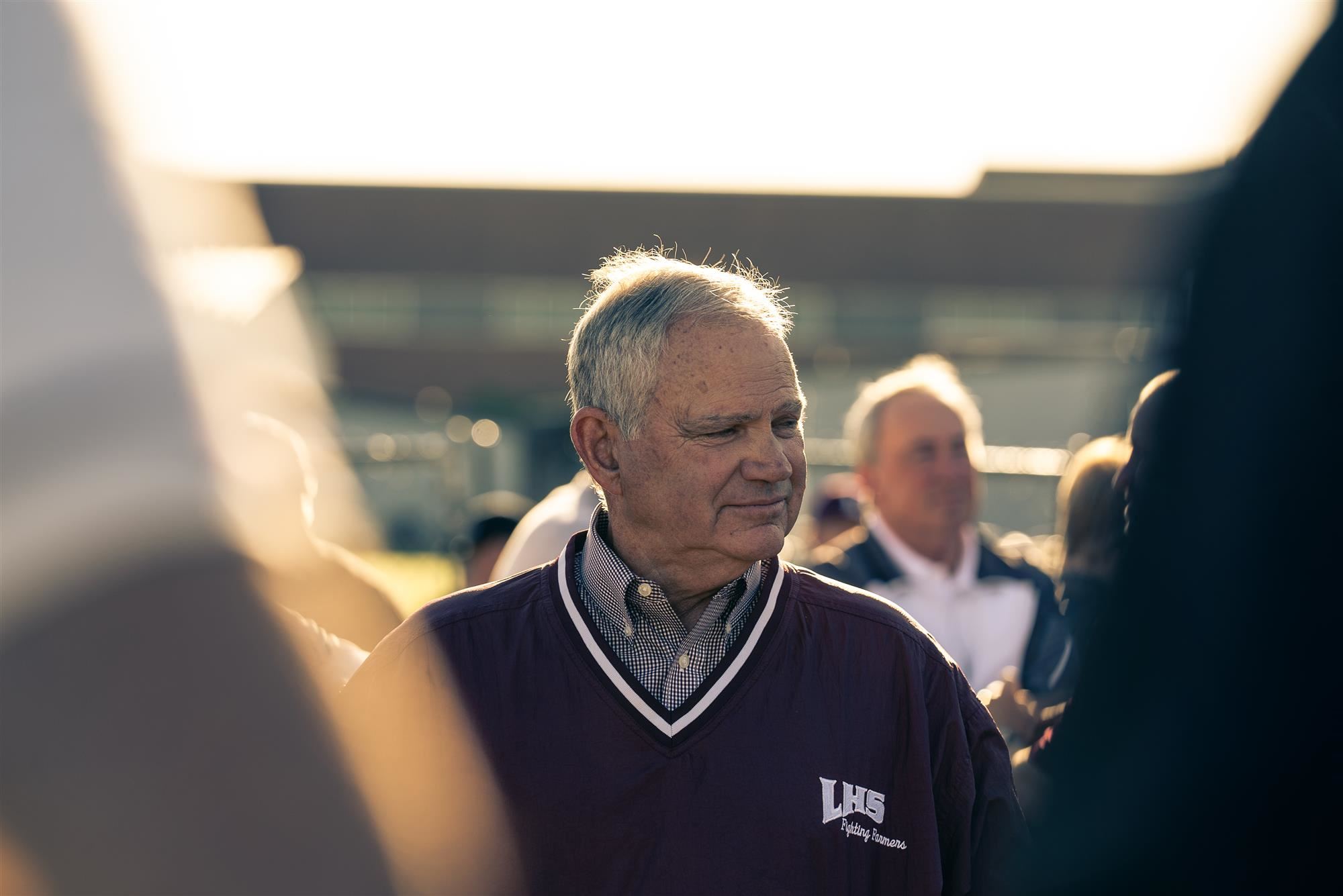 An on-field ceremony was held prior to Tuesday's LHS baseball game to honor Campbell with an official ribbon-cutting ceremony. Campbell's name is also etched above the press box for fans to see as they enter the stadium where he spent nearly five decades coaching and impacting lives.
Joining Campbell on the field were his son and current LHS baseball coach Stephen Campbell, Campbell's daughter Lesley Lusby, LISD Superintendent Dr. Lori Rapp, former LHS Principal and current LISD Chief Executive Director of Student Support Services Jeffrey Kajs, LHS Principal Jim Baker, and LHS Athletic Coordinator and Head Football Coach Michael Odle. Also in attendance to help with the ribbon cutting were all seven members of the LISD Board of Trustees and Lewisville Mayor TJ Gilmore.
"This is a very special district and part of the reason for that is because of people like Coach Campbell," Dr. Rapp said. "His players have not only learned about baseball, but about life. That is the impact Coach Campbell has made. In every sense of the word, Coach Campbell has built Farmer baseball from the ground up and I can't think of a better honor than for LISD to name this field after Coach Campbell."
Stephen Campbell spoke briefly about what this honor means to his family as the son of the longtime coach. "This is a great honor for my dad. He's the hardest working man I've ever met. He coached here for 47 years! I'm so proud to be his son and I'm proud to coach on his field."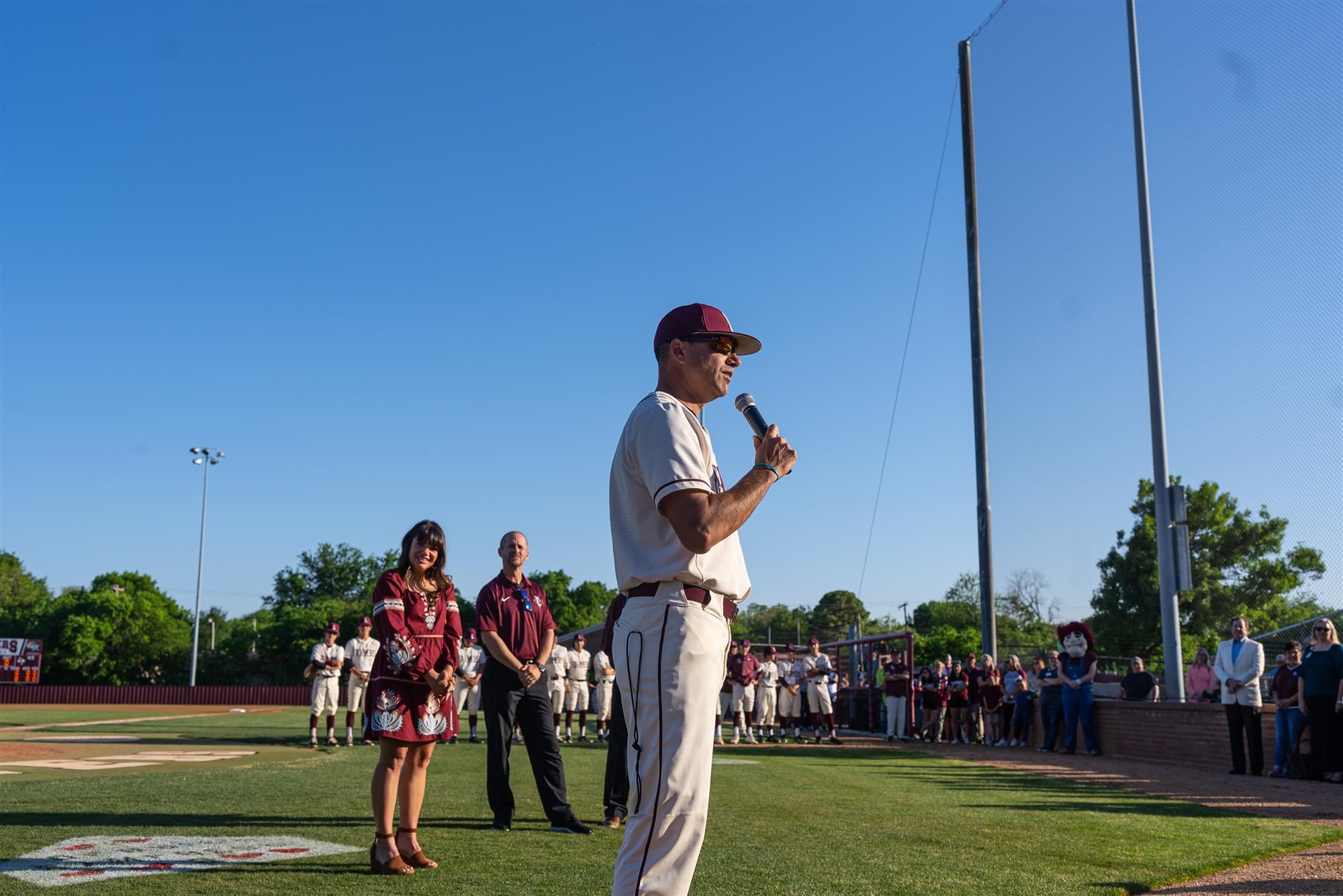 In addition to family and friends that joined Campbell for the ceremony were former players in the stands. Campbell tried to reflect on a 47-year career and said the players are what meant the most to him.
"I love this place and I love this community," Campbell said. "I'm thankful for all the former players and coaches that I've worked with in my career. This job was always about relationships, not about wins and losses. It's about the relationships with the kids and others. That's what means the most to me in my career."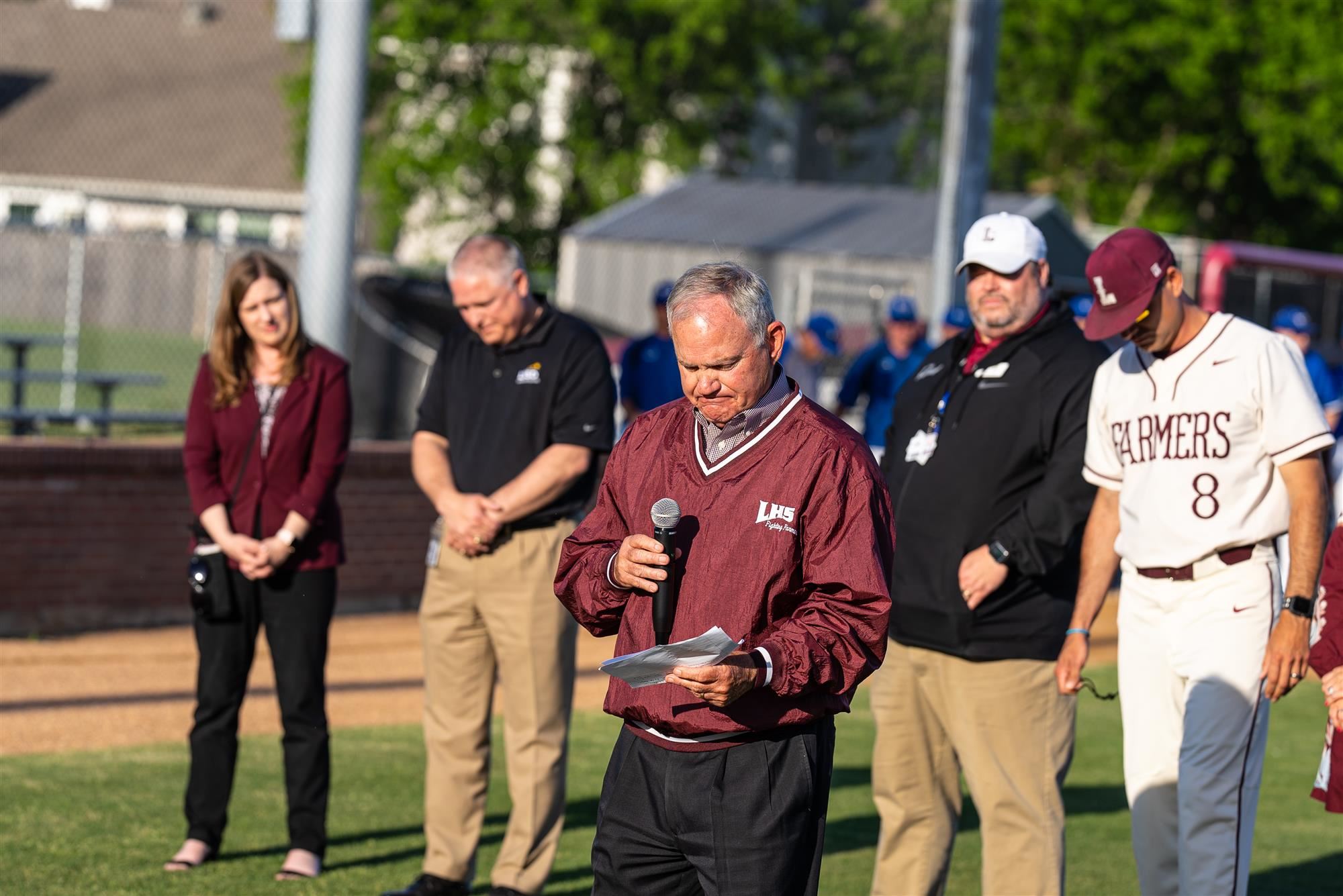 ---
Lewisville High School is a Lewisville Independent School District high school in Lewisville, Texas, serving all Farmers with engaging educational experiences, strong traditions, storied extracurriculars and future-ready opportunities. Follow LHS on Facebook and Twitter to see more throughout the school year. Join the Lewisville ISD family by enrolling today, or visit Best Schools in Texas to learn more.