Return to Headlines
Lewisville High School Homecoming
Lewisville High School celebrated its 2021 Homecoming Week Oct. 18-22.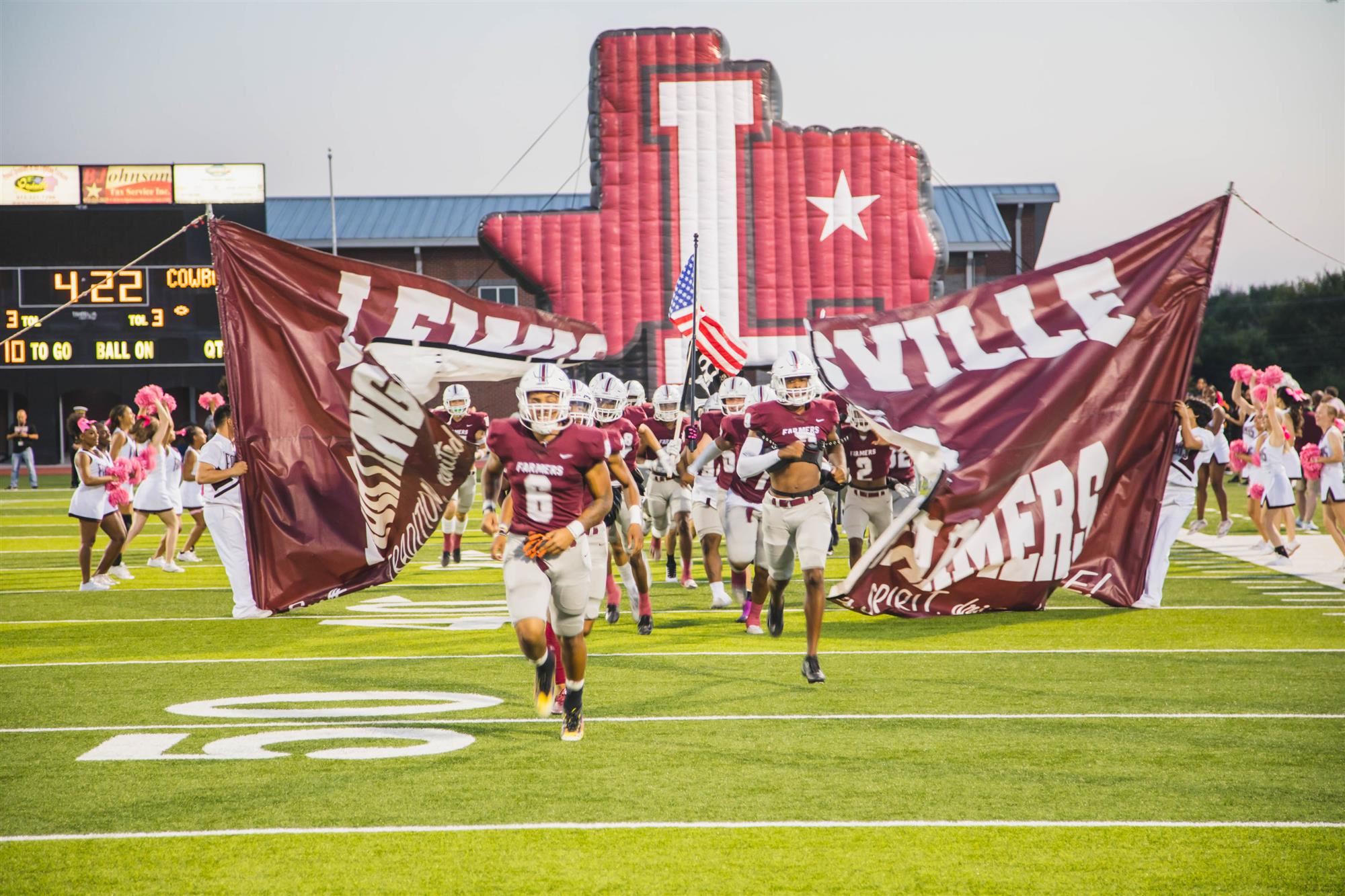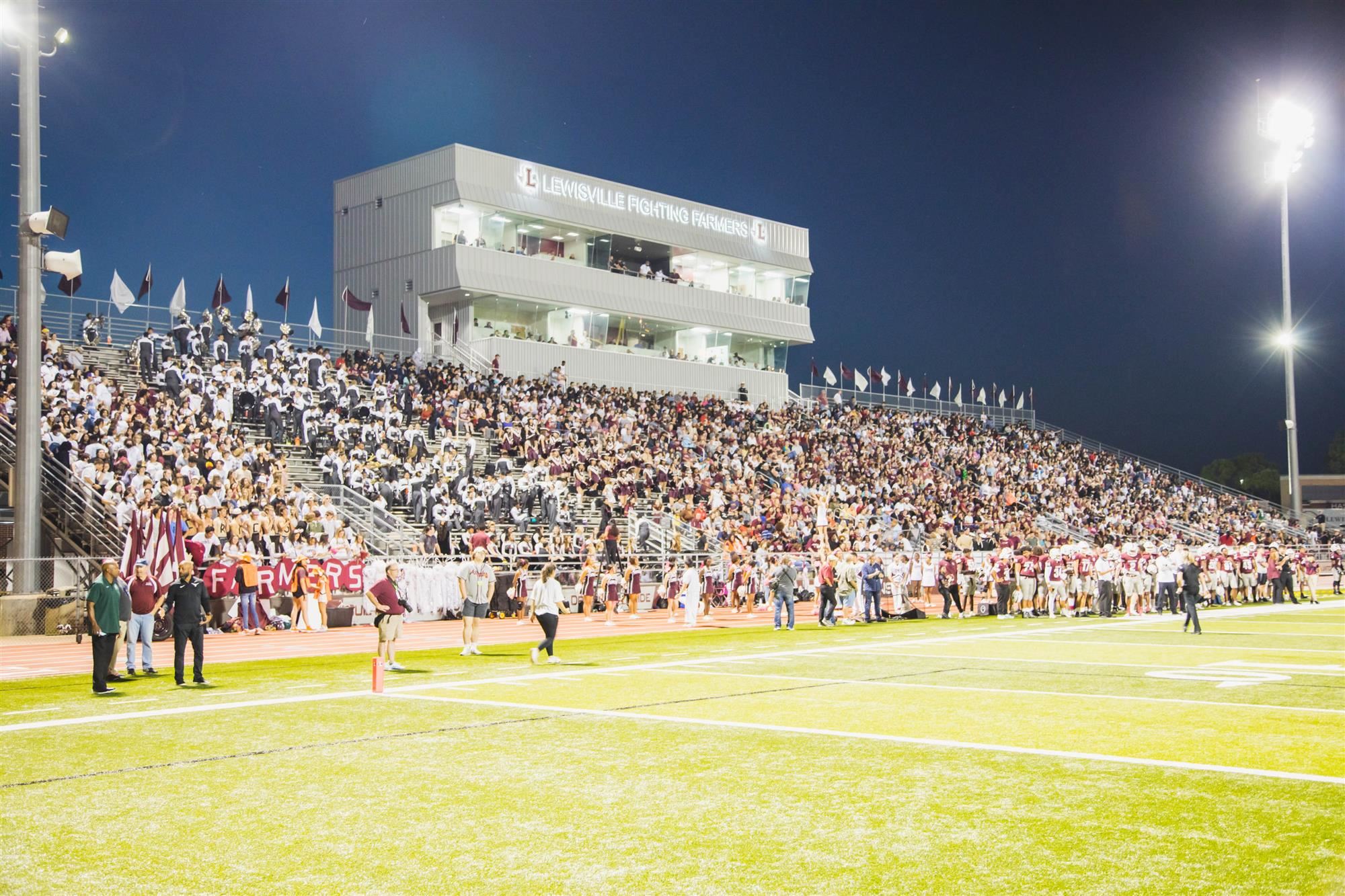 Special dress up days centered around this year's homecoming theme, "Once Upon a Homecoming." Each day had a different theme, starting with Monday's Goldilocks Day (wear pajamas); Tuesday: 3 Little Pigs Day (Triplet with your friends); Wednesday: Once Upon a Homecoming (Wear your homecoming shirt); Thursday: Class Color Day (Wear your class colors); and Friday: Mum and Garter Day.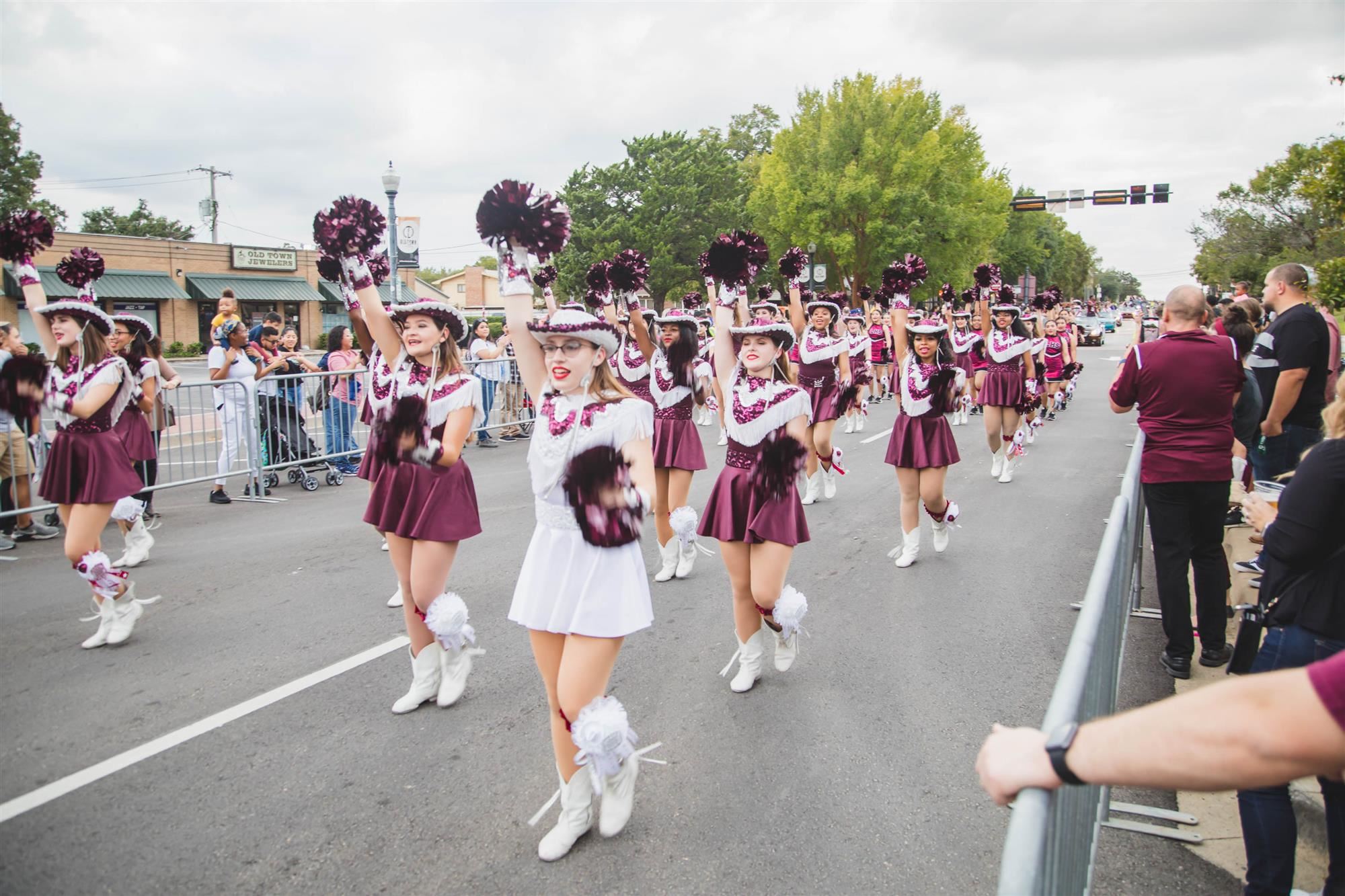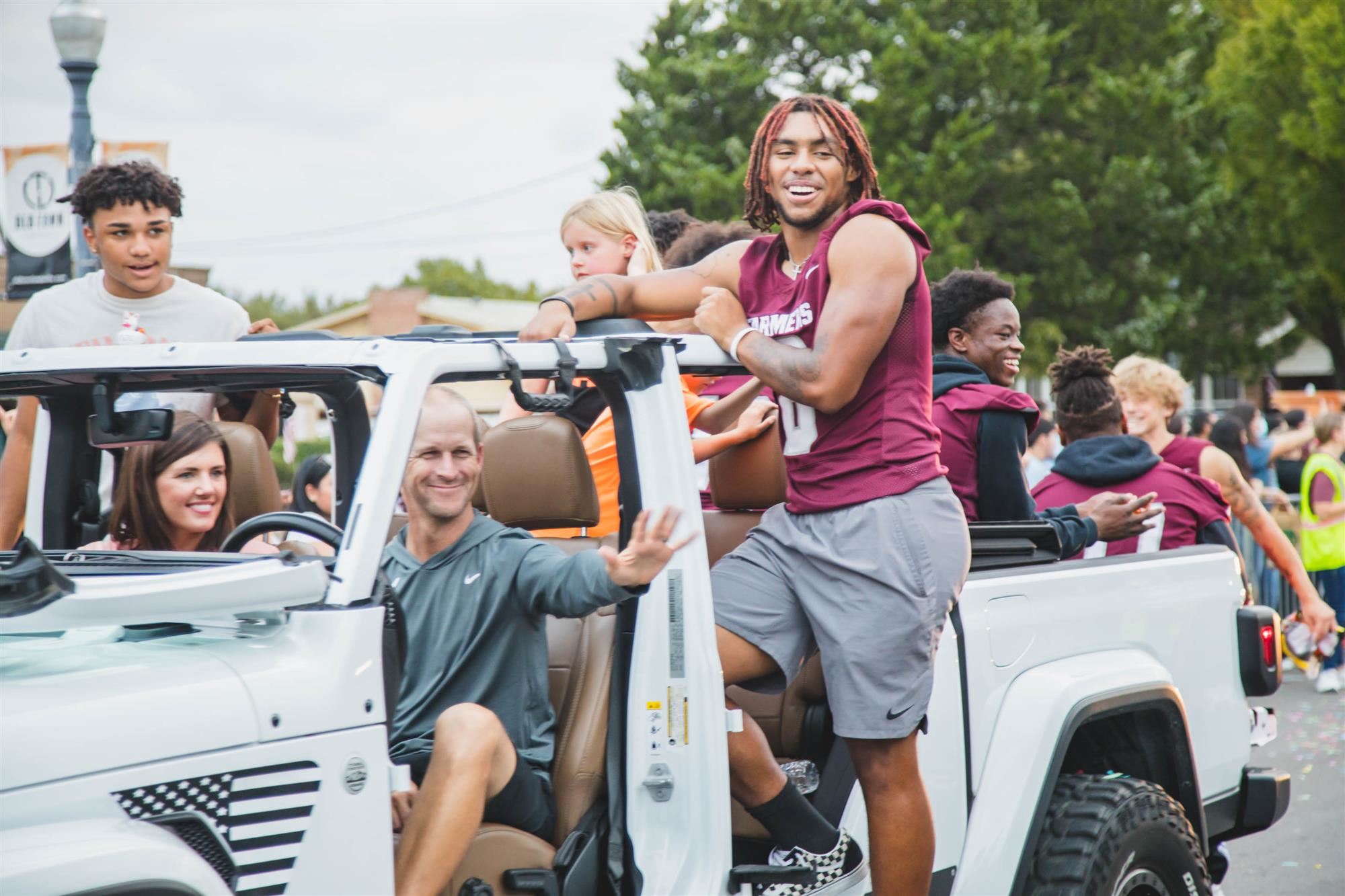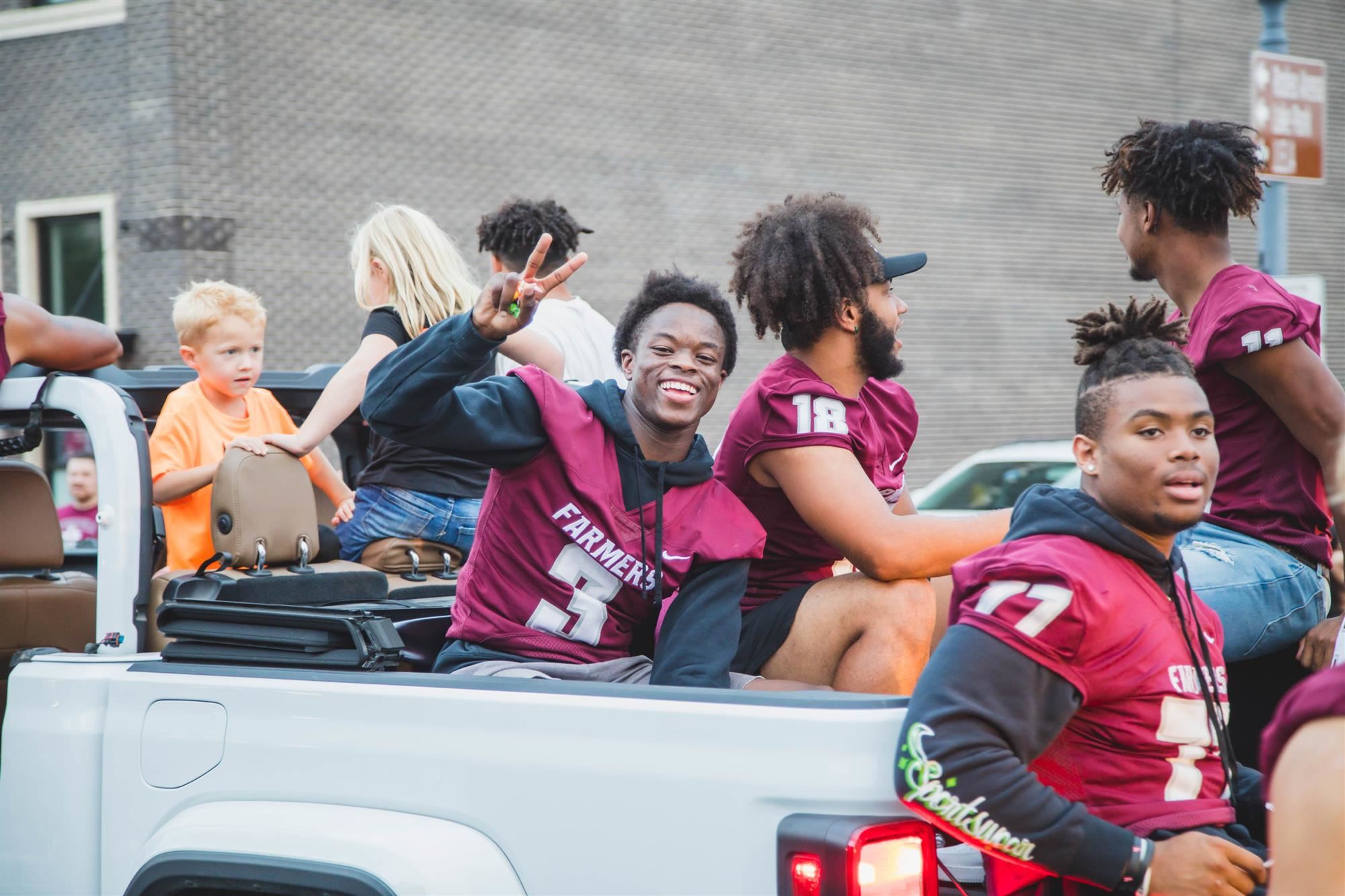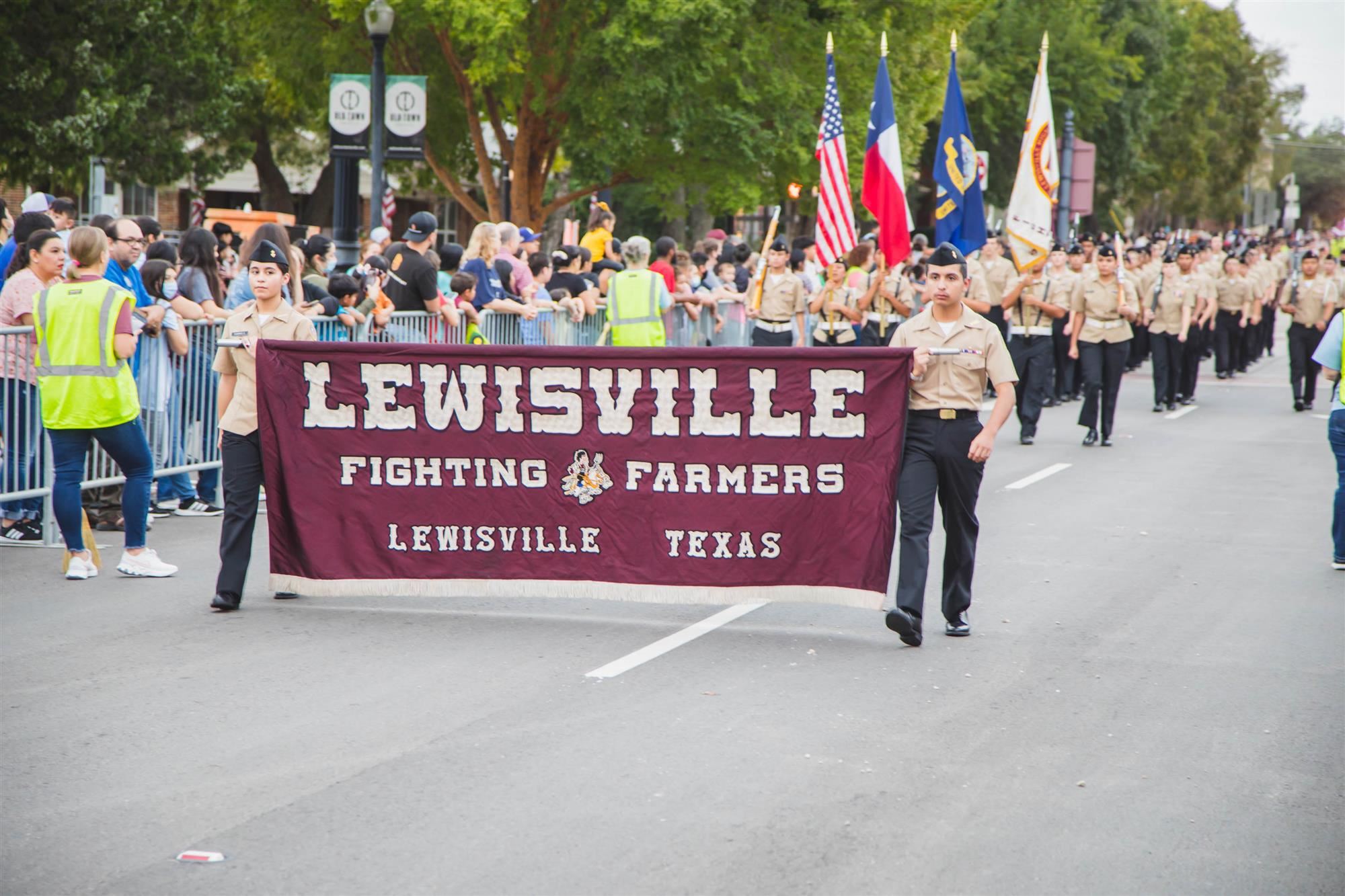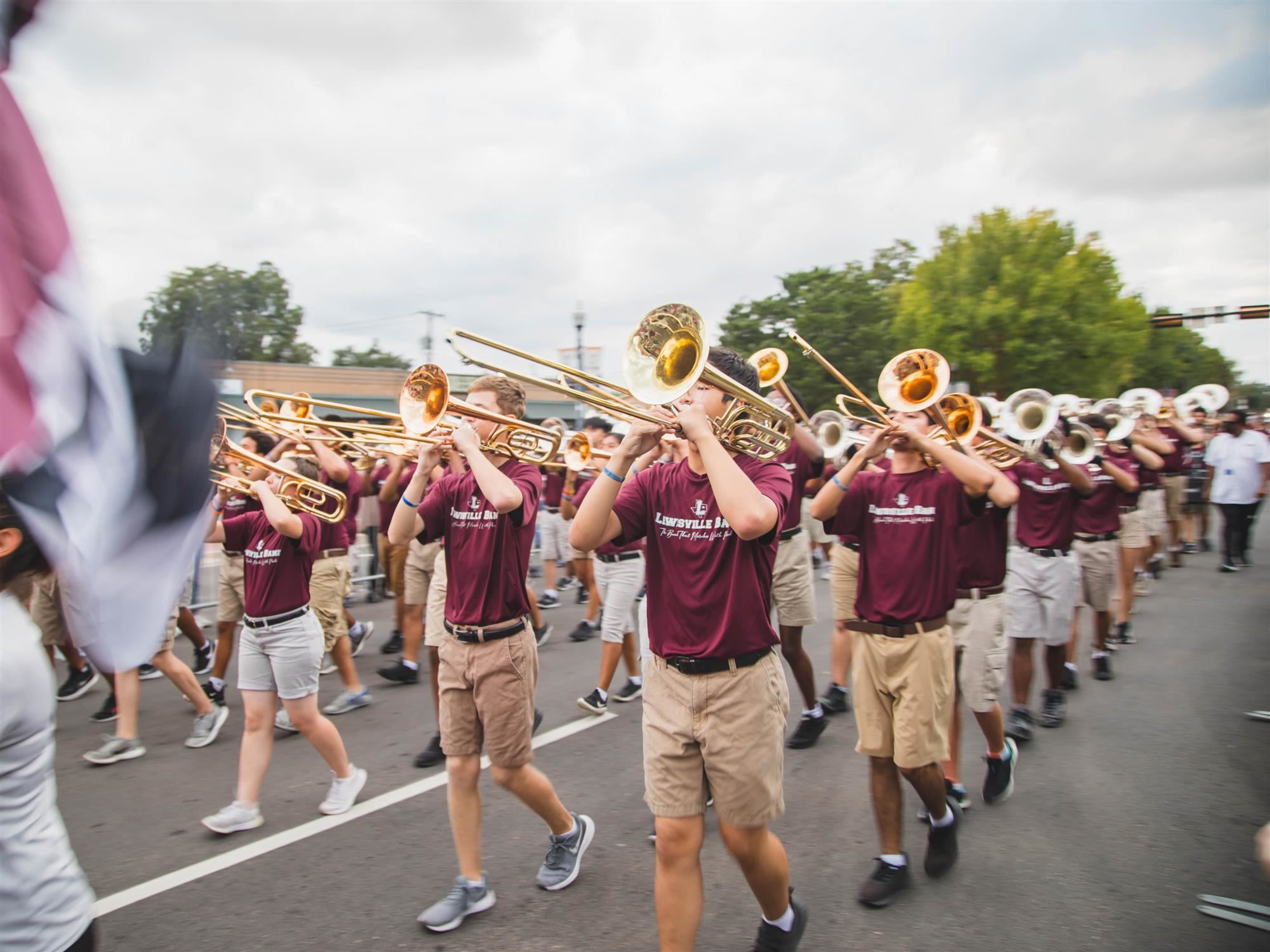 The annual homecoming parade took place on Wednesday with thousands of community members gathering in Old Town to support Lewisville High School students and introduce this year's homecoming court. Following the parade, a community pep rally was held at City Hall.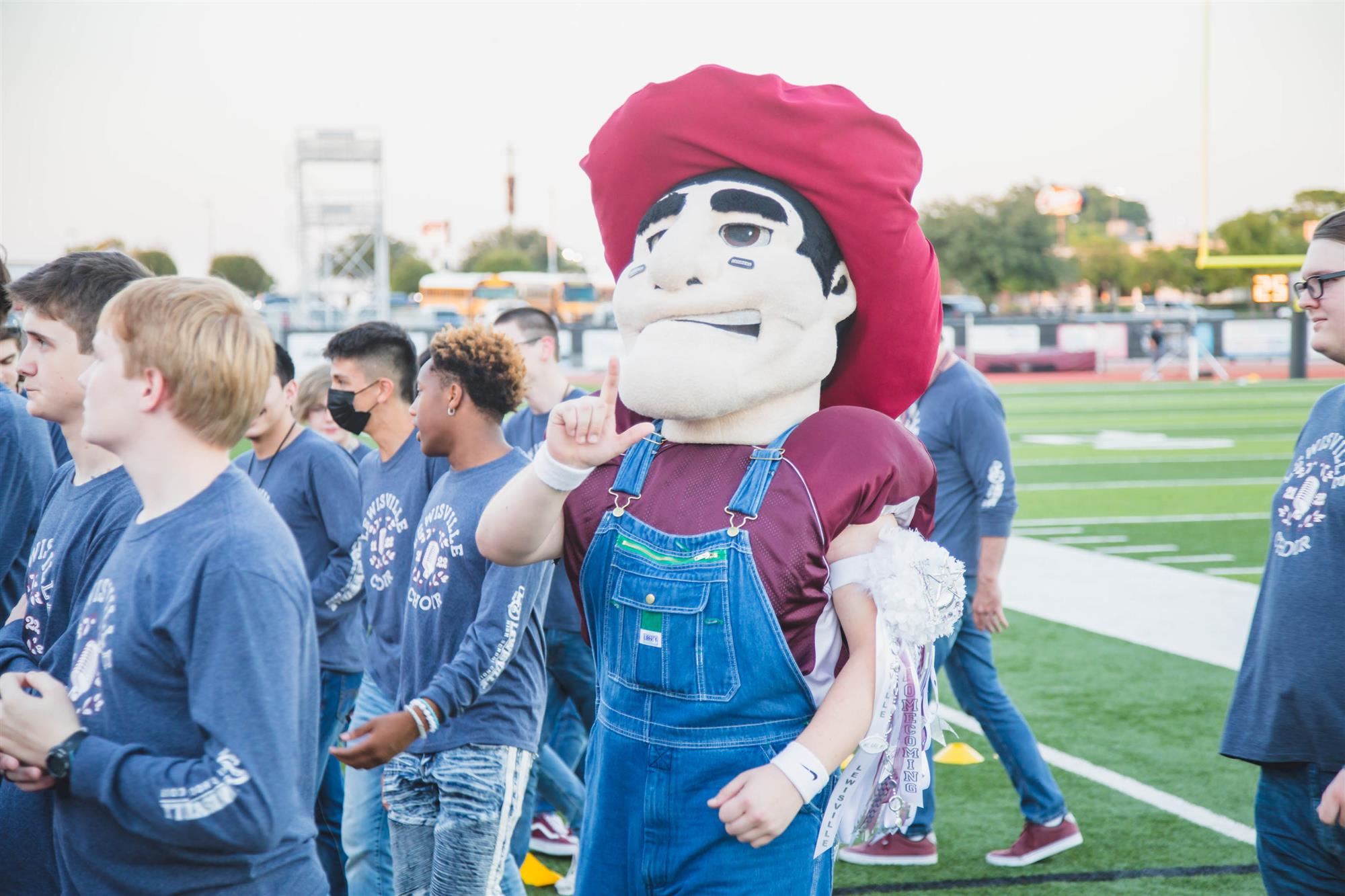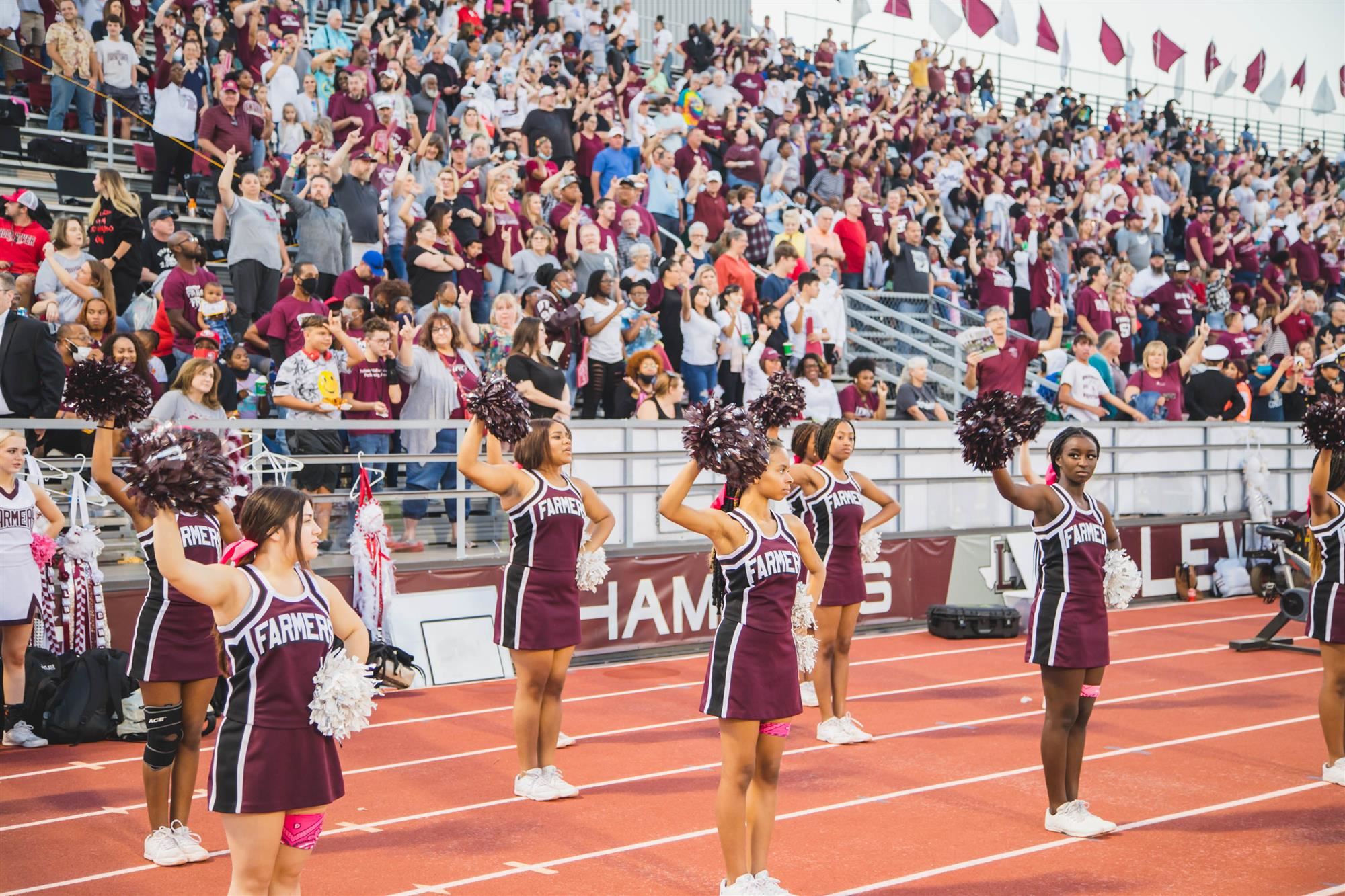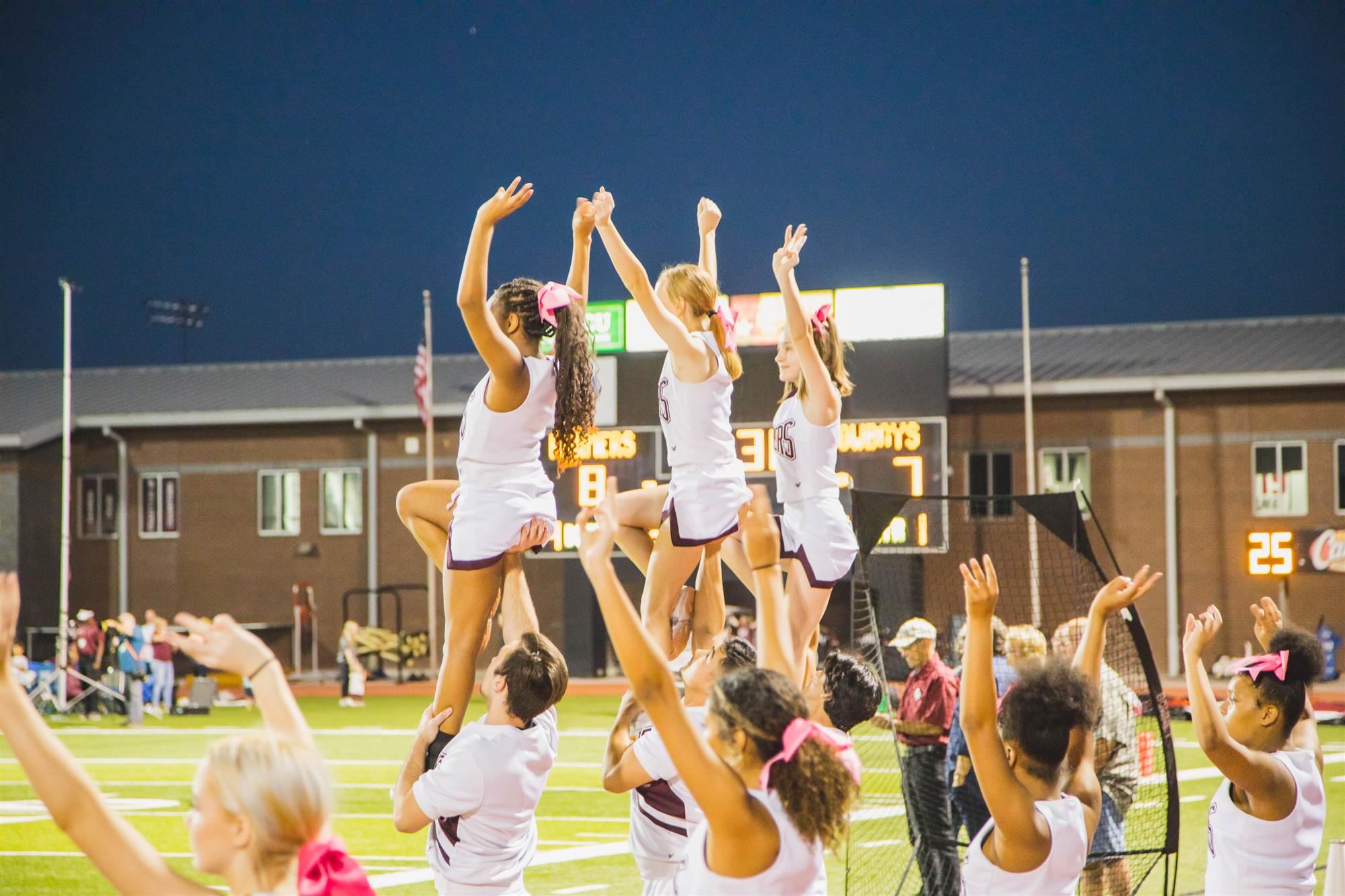 At halftime of Friday's game, seniors Armani Winfield and Olivia McMillian were named Lewisville Highschool's 2021 Homecoming King and Queen.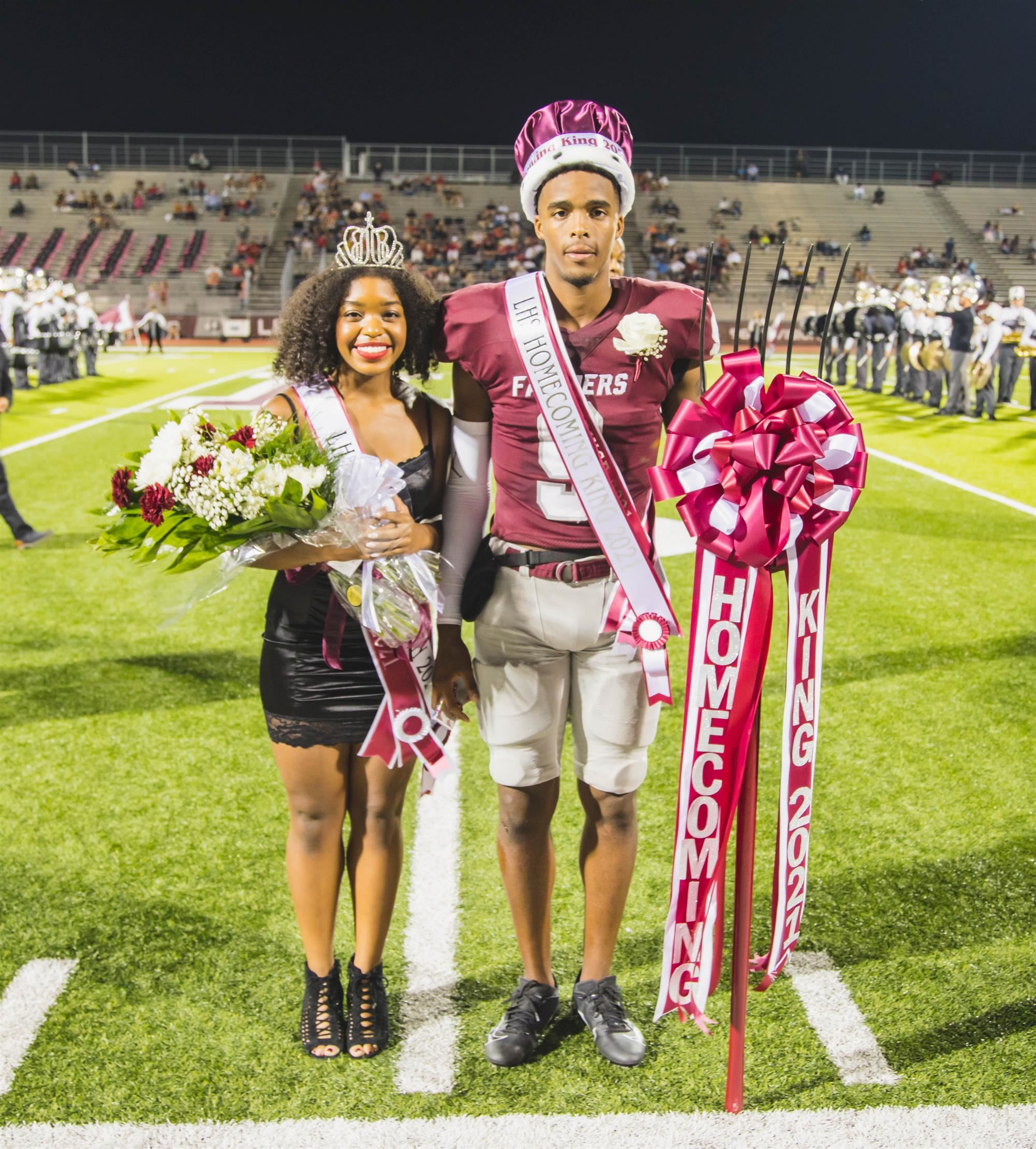 The following students represented the 2021 LHS Homecoming Court:
Harmon Freshman Duke: Da'Vontae Burnett
Harmon Freshman Duchess: Luca Bella Francis
Killough Freshman Duke: Zachary Waller
Killough Freshman Duchess: Kaitlyn Campos
Harmon Sophomore Duke: Denzel Bacon
Harmon Sophomore Duchess: Rory Monkman-Lou
Killough Sophomore Duke: Viron Ellison
Killough Sophomore Duchess: Margarita Santiago
Junior Duke: Kerwin Wright
Junior Duchess: Lesley Garcia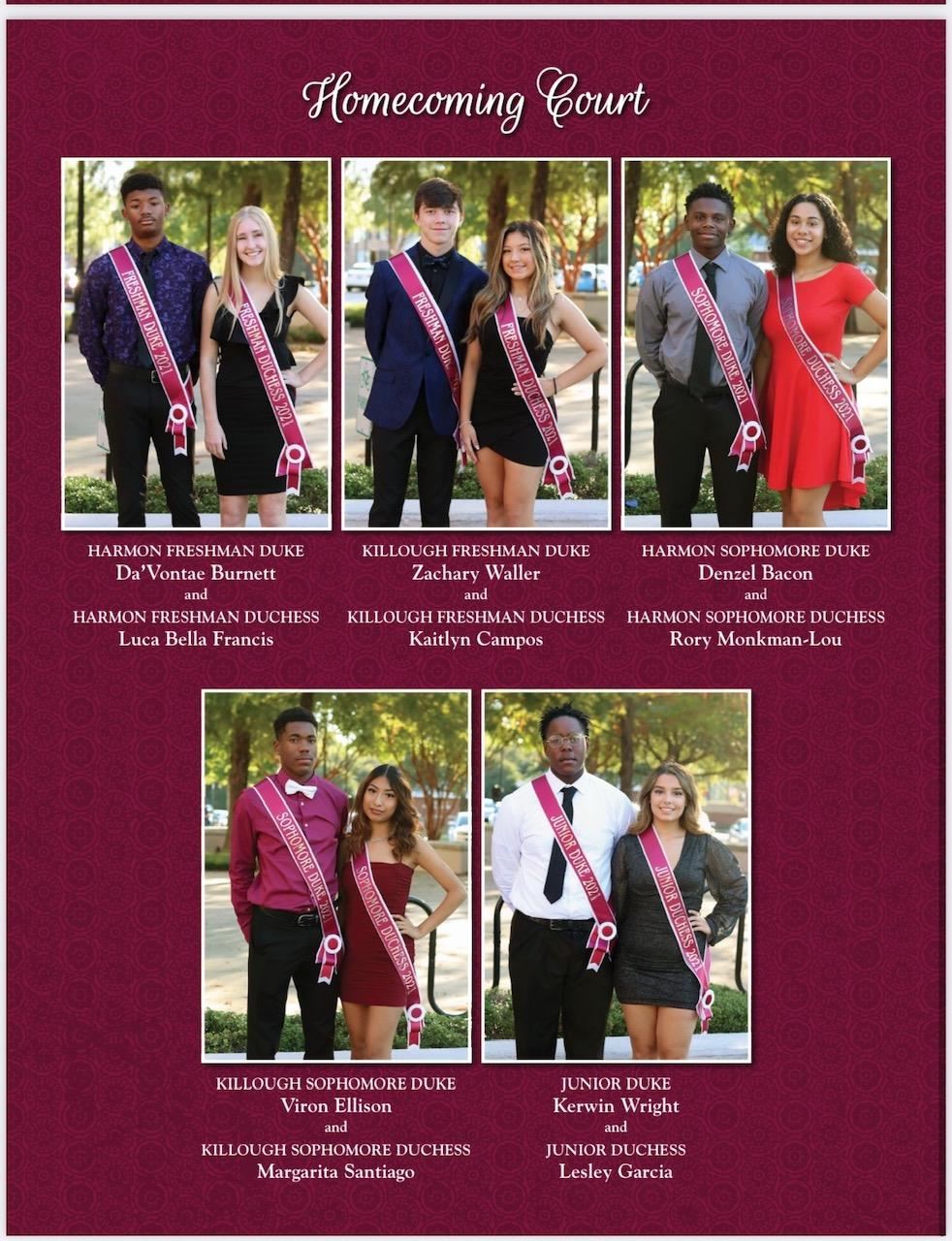 Senior Queen Nominees:
Mataiya Barber-Perry
Katelyn Garcia
Summer Jeanes
La'Mya Wyrick
Olivia McMillian
Hannah Lancaster
Senior King Nominees:
Felipe Armenta
Pedro Garcia
Harwood Carnal
Kaleb Stewart
Armani Winfield
Sergio Carrillo Flores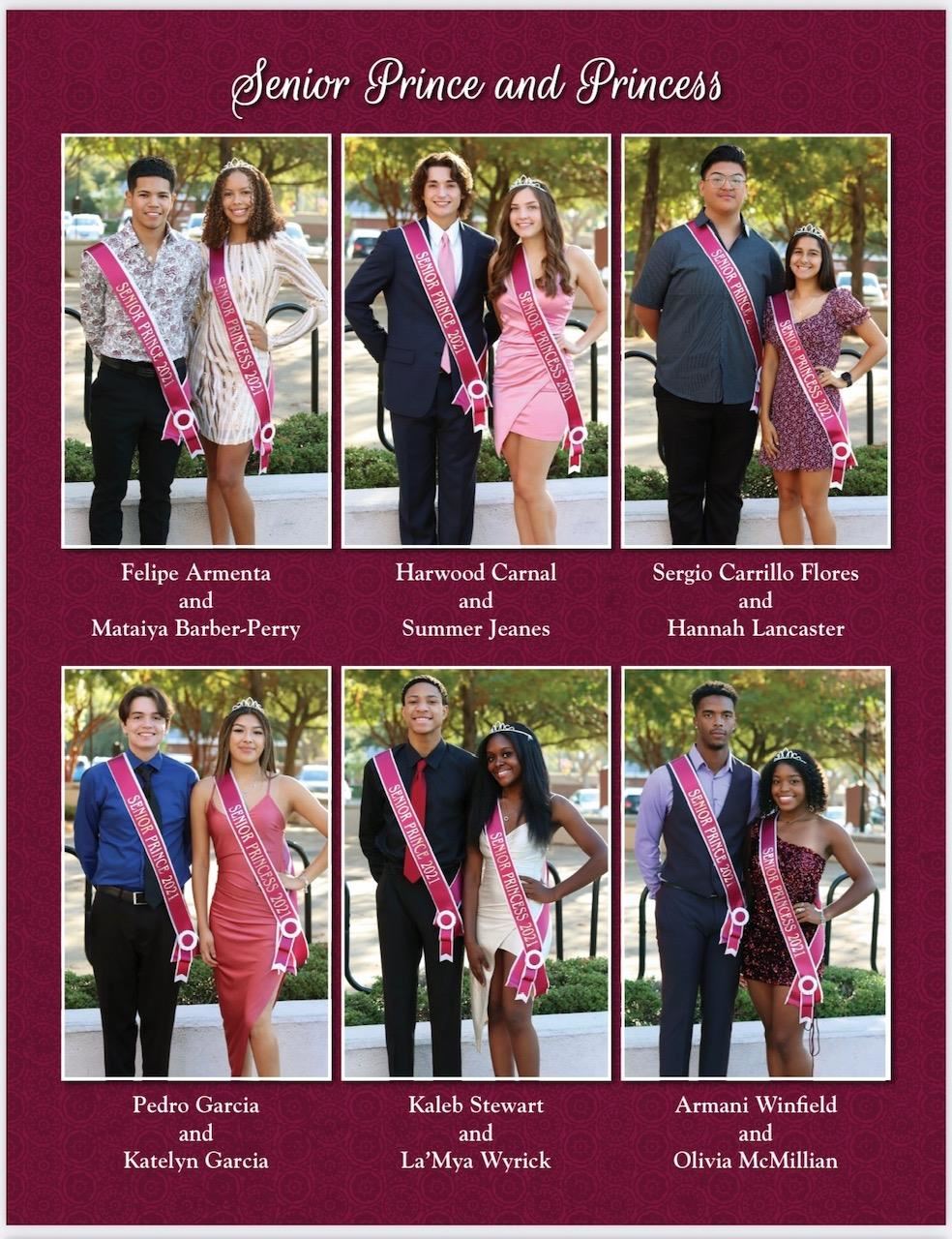 The Lewisville Farmers defeated Coppell High School 38-15 to move to 8-0 on the season.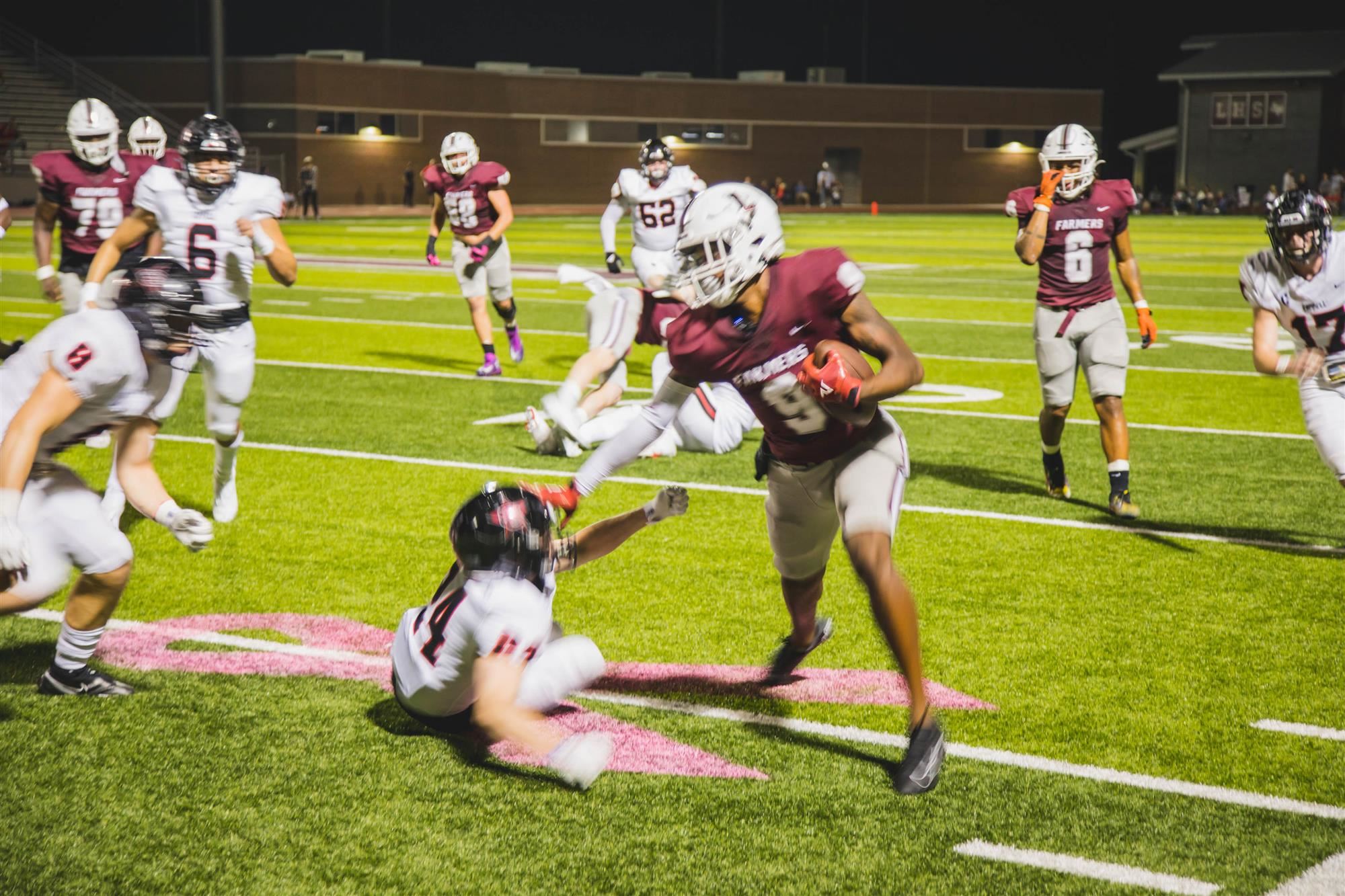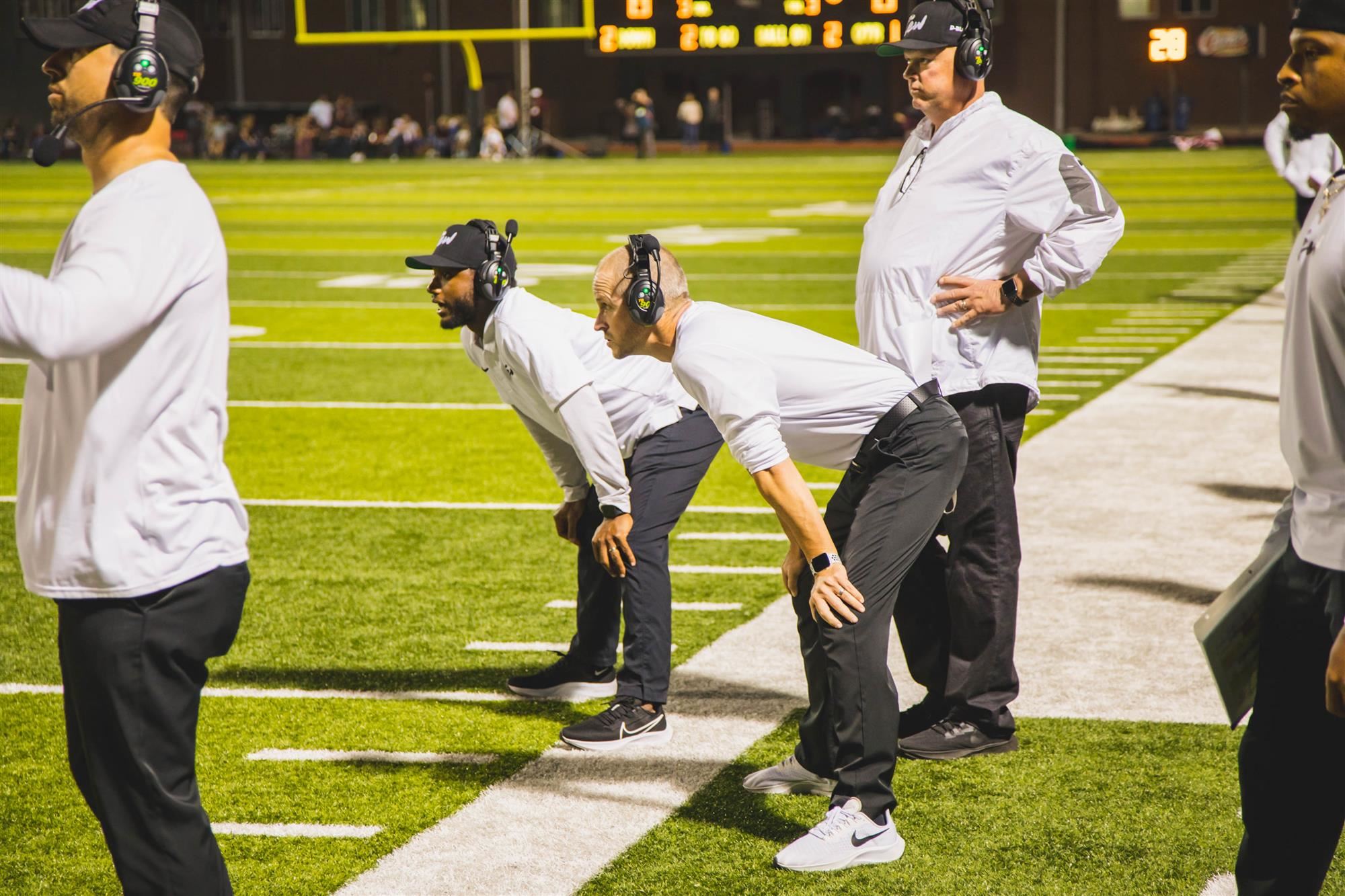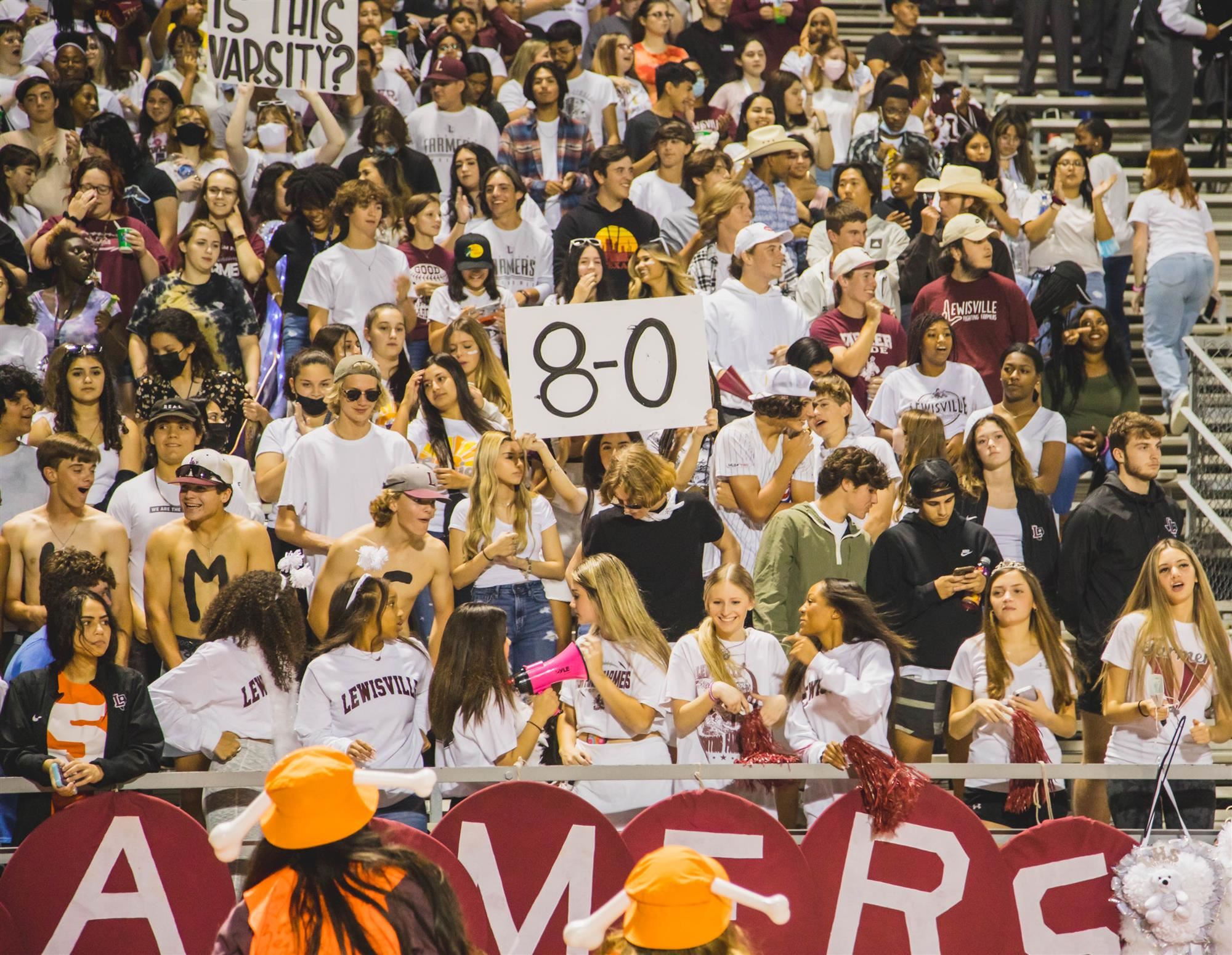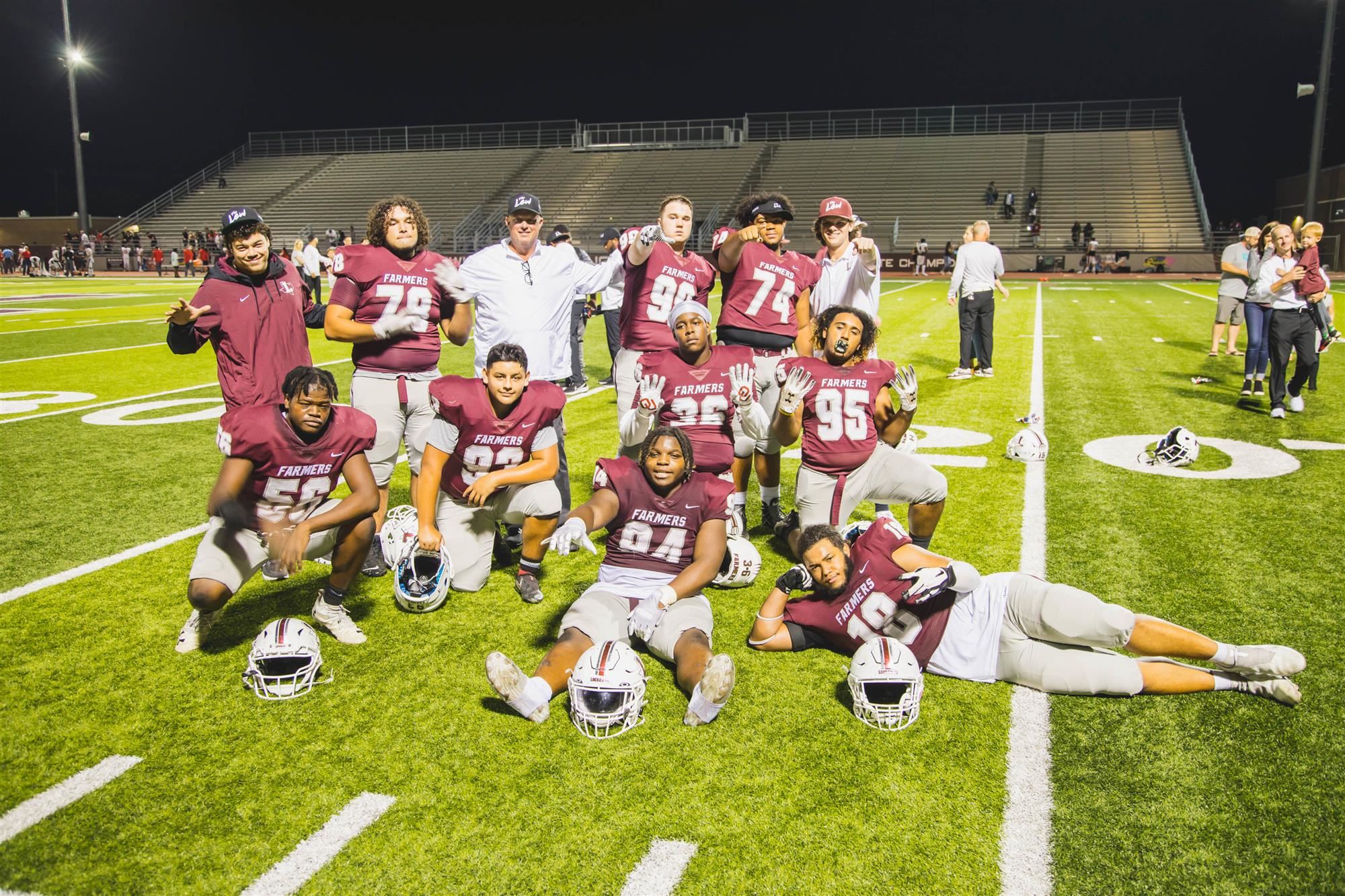 Browse and share your favorite moments from the homecoming parade and football game by visiting the LHS Facebook Page.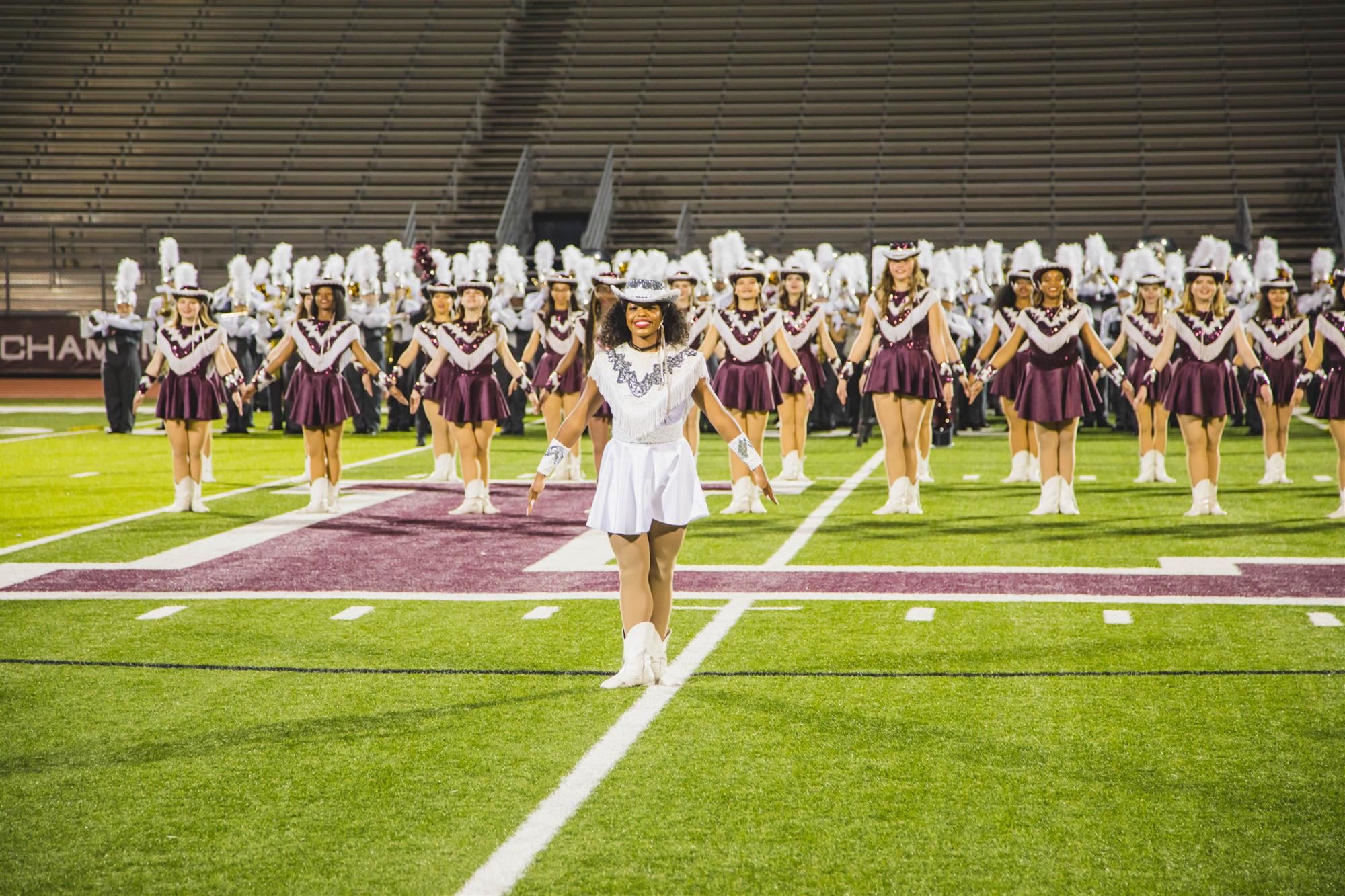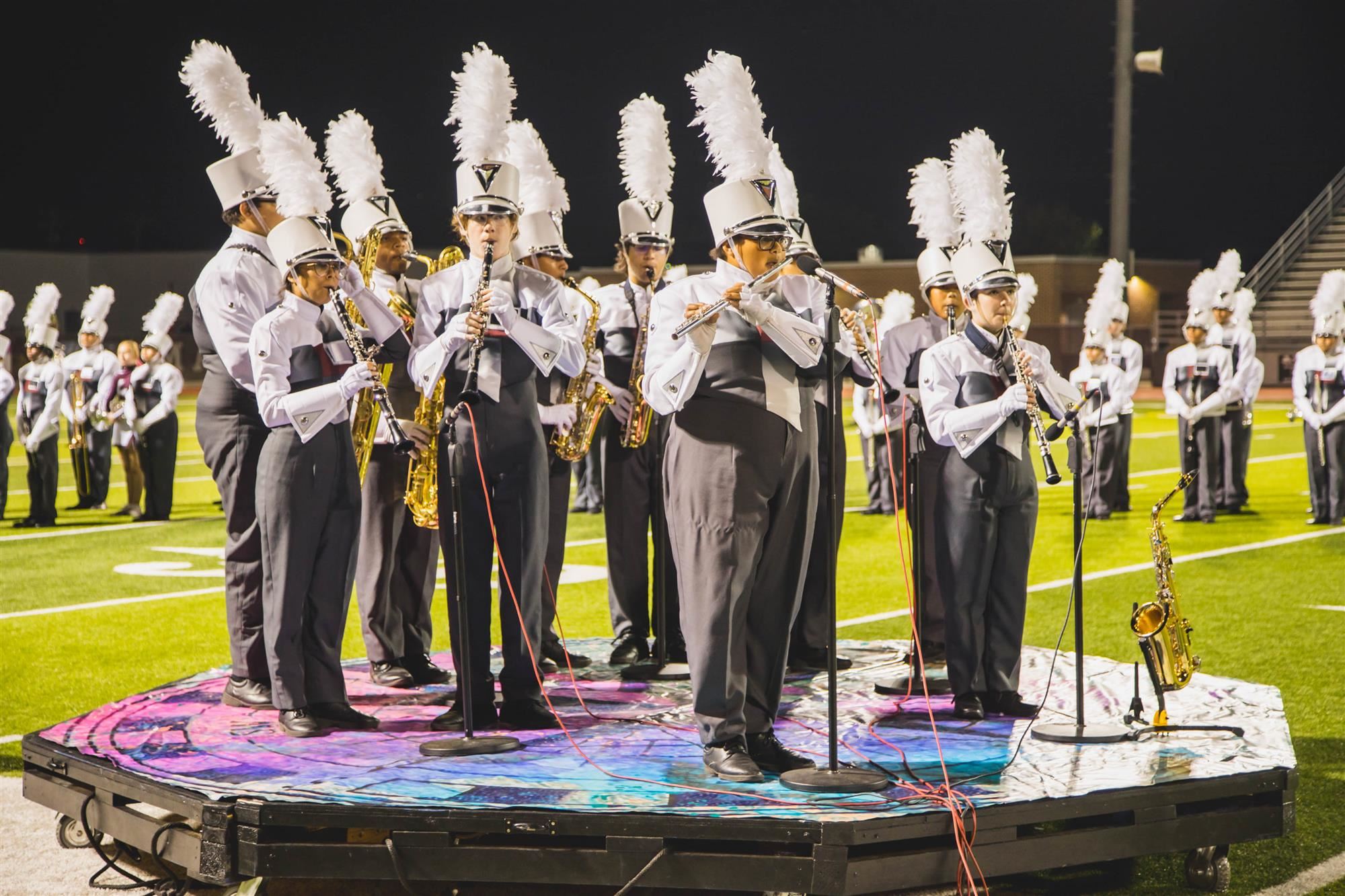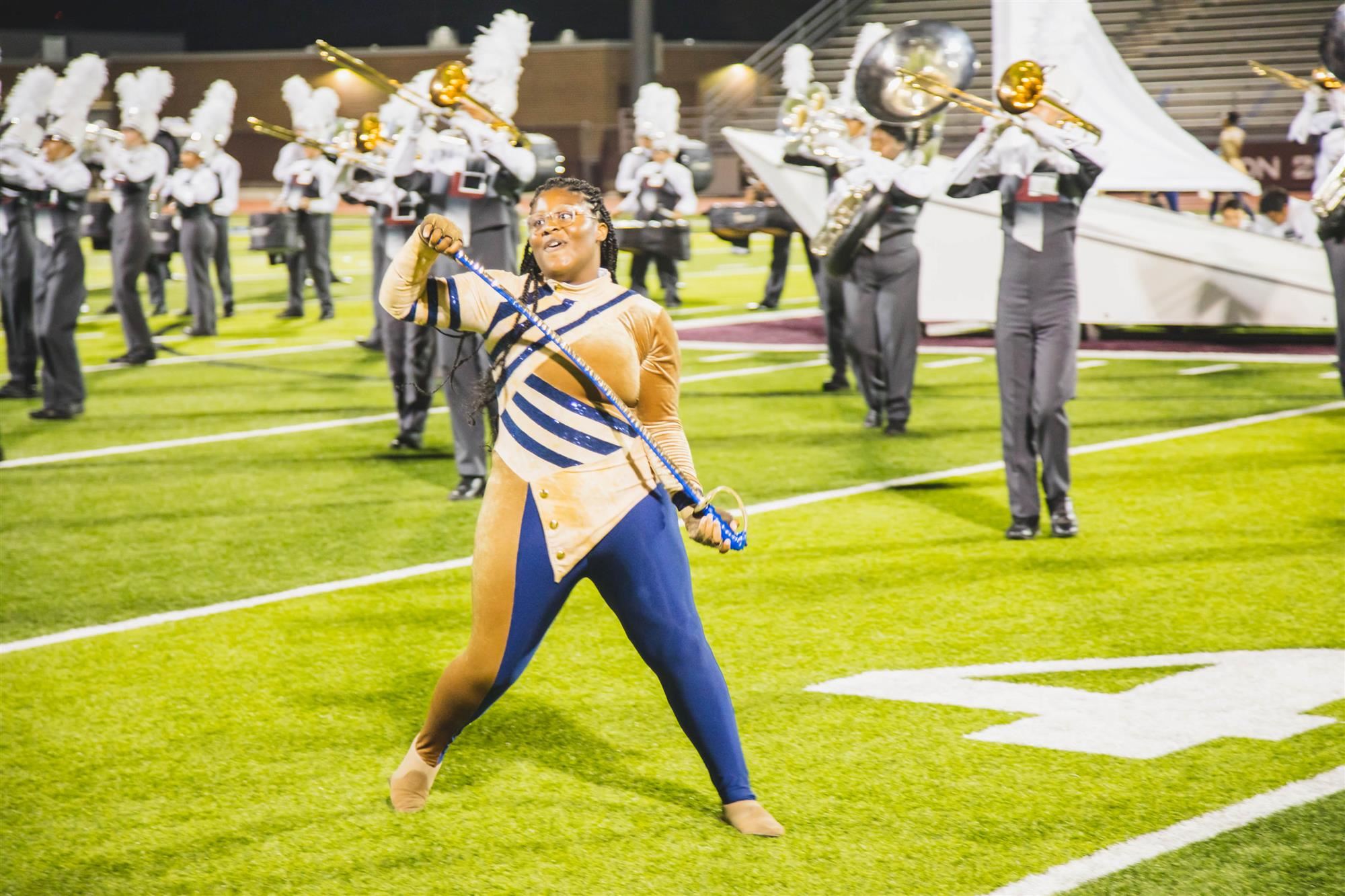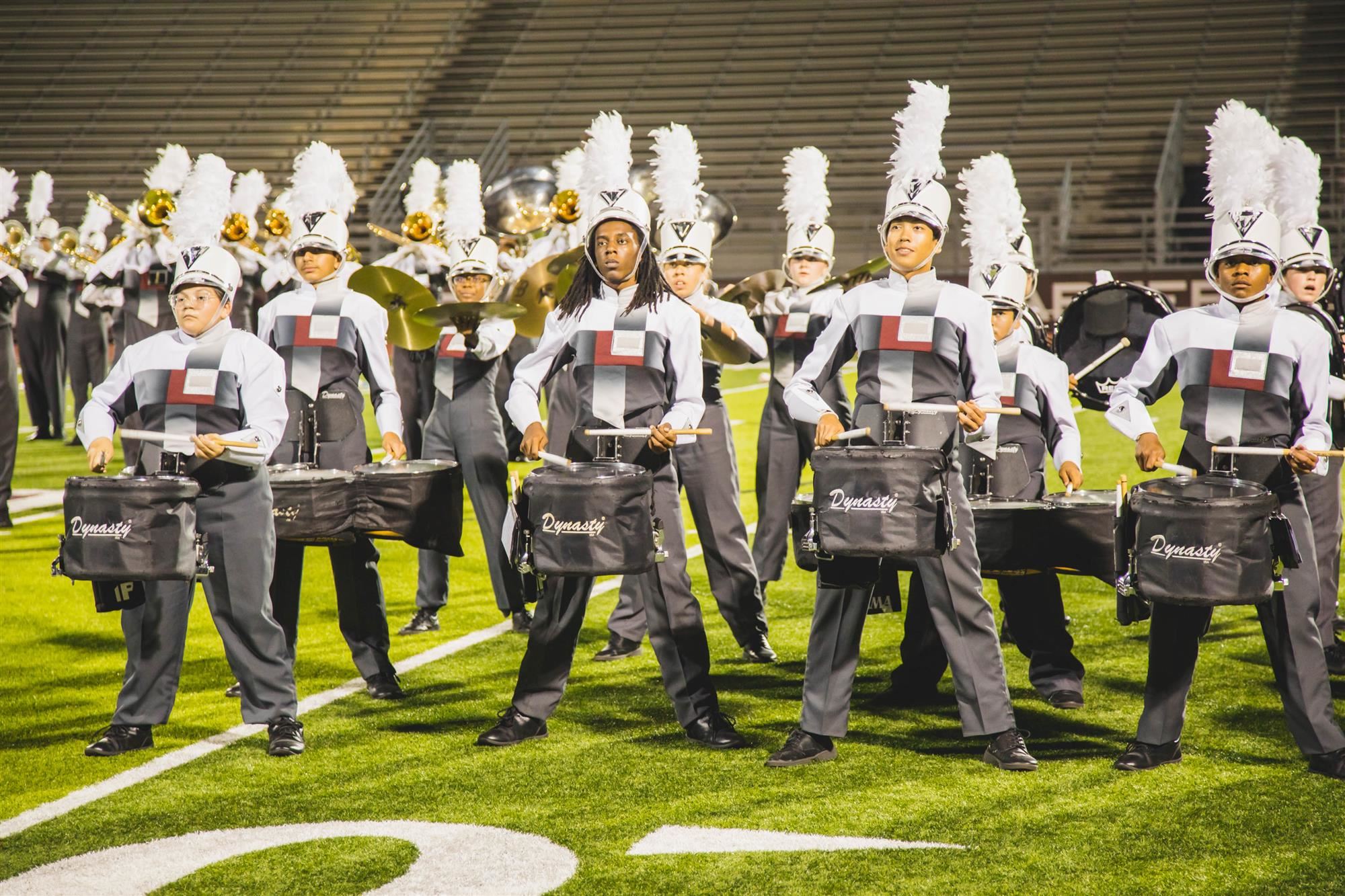 Congratulations to all our student leaders who represent LHS. Happy Homecoming, Farmers!
---
Lewisville High School is a Lewisville Independent School District high school in Lewisville, Texas, serving all Farmers with engaging educational experiences, strong traditions, storied extracurriculars and future-ready opportunities. Follow LHS on Facebook and Twitter to see more throughout the school year. Join the Lewisville ISD family by enrolling today, or visit Best Schools in Texas to learn more.