Return to Headlines
Lewisville High School Senior Spotlight

---
2020 Graduation Information
Class of 2020 — we are proud of you! Congratulations on the tremendous accomplishment of graduating. This spring has brought unexpected challenges, but challenges are nothing new to you! We know you will persevere, overcome and continue striving toward your next goal.
Graduation ceremonies for the Class of 2020 will be held at Texas Motor Speedway. You can watch the graduation stream live, from your home. To see all Lewisville ISD (LISD) graduation dates, details and FAQs, please visit LISD.net/graduation.
---


#LISDGRADS
We want to celebrate with you! Share all your final senior posts and graduation photos with the LISD community by using "#LISDgrads" on your favorite social media accounts.
---
LHS Valedictorian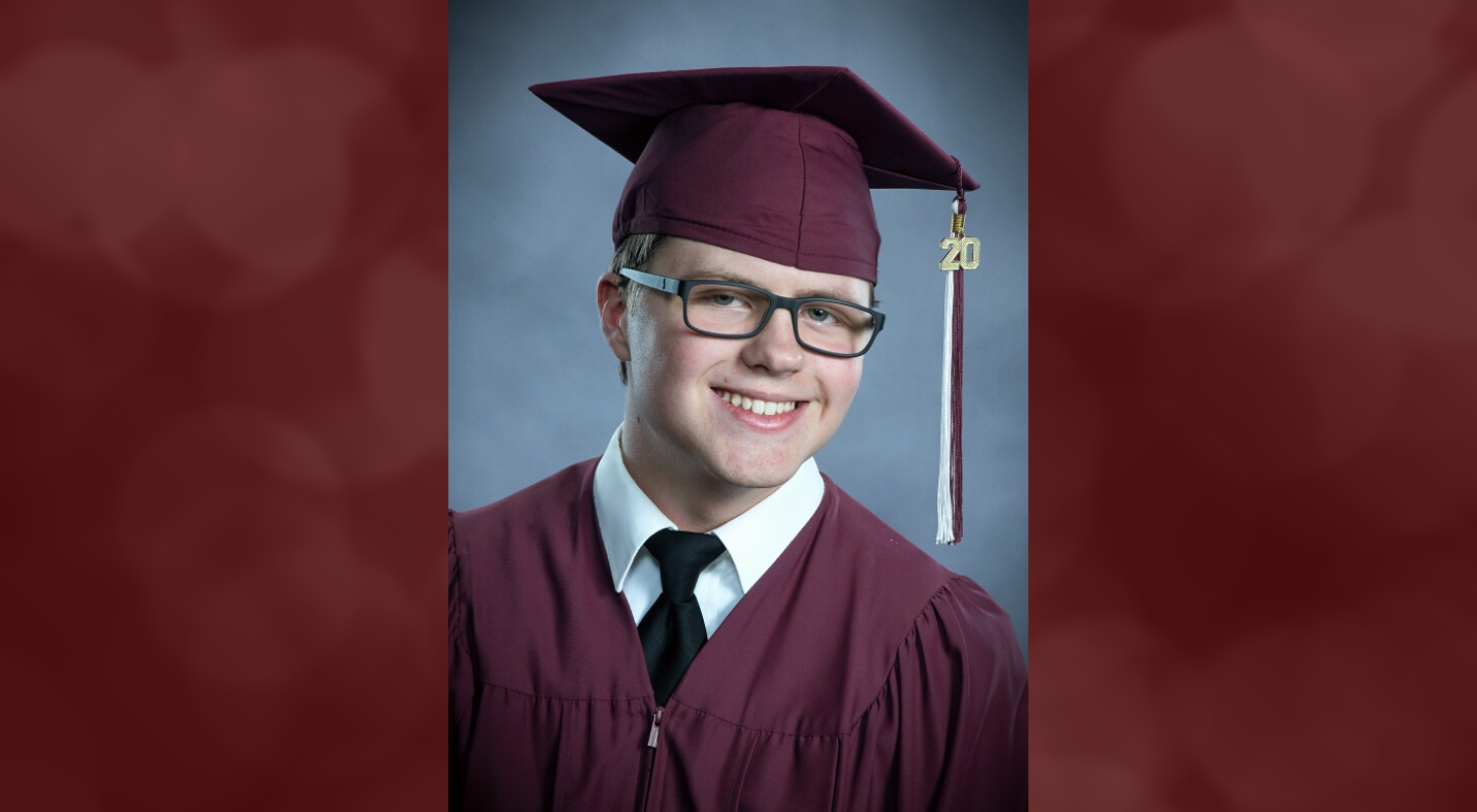 Valedictorian Christopher Alspaugh
Parents: Charles and Janetta Alspaugh
Where do you plan to attend college?
University of Texas at Austin
What do you plan to major in, and what are your career plans?
Aerospace Engineer. I'd like to work on spacecraft or airplanes, whether it be at NASA, SpaceX, Lockheed Martin, etc.
What school activities have you been involved in?
NHS, Orchestra, and Mu Alpha Theta
What teacher impacted you the most and how?
Ryan Hamilton, AP European History. As a junior in a mostly senior class, I got to listen to a lot of tips about going to college that really stuck with me. Mr. Hamilton's way of teaching is adaptive and focuses on trying to make sure we actually understand the concepts, not just memorize events. Some activities such as the art gallery, debates, and defenestration extra credit I'm still thinking about a year later. Honestly though, I've had a lot of really great teachers. Thank y'all so much.
What are your favorite memories of school?
Orchestra has been a large part of my high school career. Whether it is going to the socials and getting my makeup done, rehearsing with my ensemble and hanging out with friends, or performing at UIL and getting sweepstakes, there are always fun and memorable moments. Also, the Mr. Farmer pageant was a fun way to get out of my comfort zone and hang out with some cool people that I don't talk to very often.
How do you hope history remembers the Class of 2020?
This event has affected everyone, not just the class of 2020. People are losing their jobs and some even their lives. While it's unfortunate that we are missing out on some events we've looked forward to for a long time, I'd like for us to be strong. We've faced hardship the same as everyone else and I'd like for history to reflect that we were able to endure and get back up once it's all over.
What advice do you have for future high school graduates?
Make the most of what you've got. While grades are important, it's also important to make connections and have fun. Make sure to seize every opportunity you're given. Don't leave with any regrets, whether it's something you wish you could do or wish you could undo, find a way to move past it. Have a great time and enjoy spending time with your friends in person your last semester.

---
LHS Salutatorian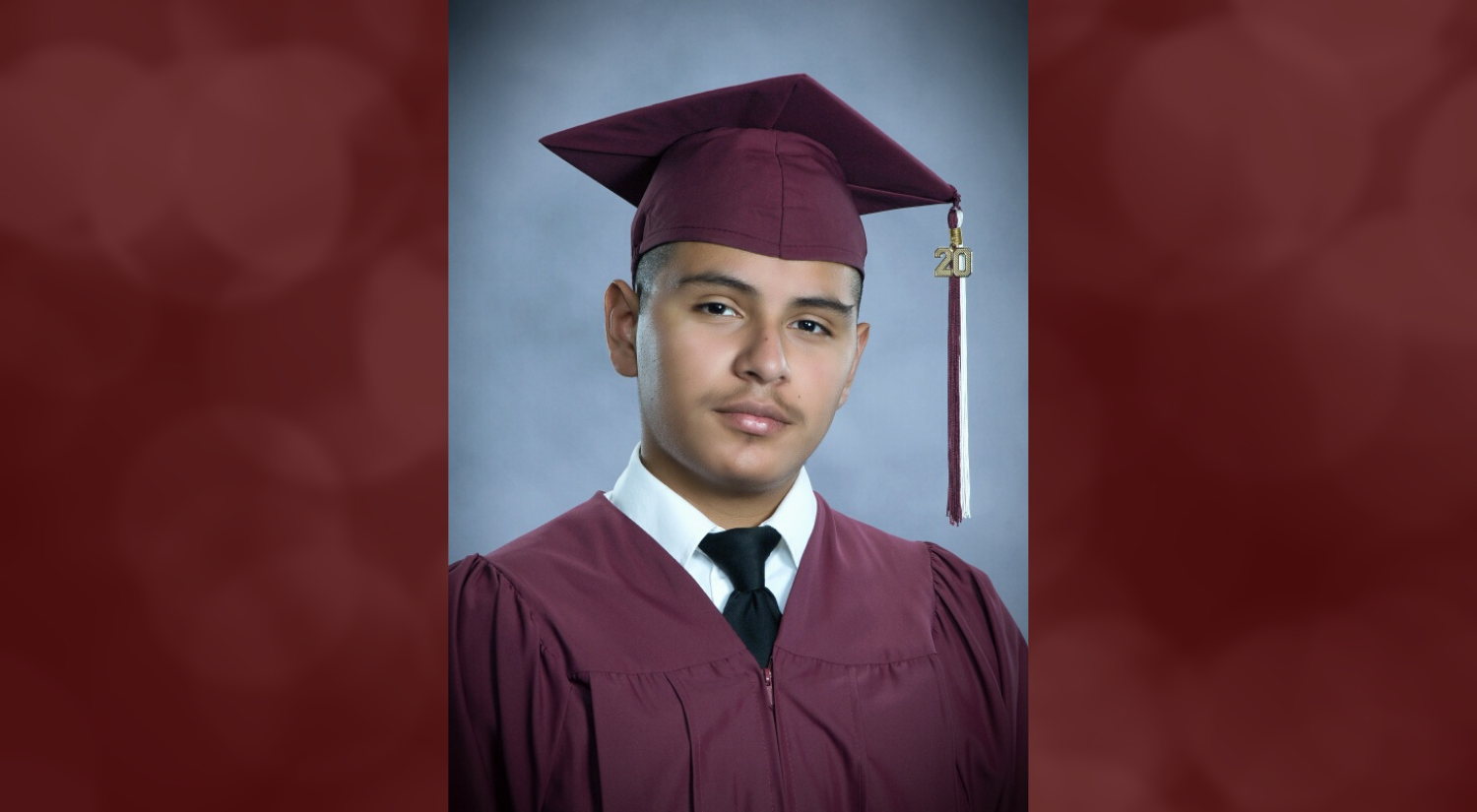 Salutatorian Johnathan Vasquez
Parents: Anatolia Vasquez and Jose Antonio Vasquez
Where do you plan to attend college?
The University of Texas at Arlington
What do you plan to major in, and what are your career plans?
Engineering and business.
What school activities have you been involved in?
Interact, NHS, Stuco, Mu Alpha Theta, and Speech and Debate.
What teacher impacted you the most and how?
Chris Carter, 8th grade science at DeLay Middle School
What are your favorite memories of school?
My favorite memories were probably just the interactions that I have had with my peers. Meeting new people throughout all these years in school has been a very blessed experience that I have cherished and will continue to do so later in the years. Oh yeah, and lunch has probably been one of the main places where I have made joyful memories.
How do you hope history remembers the Class of 2020?
I hope they remember it as the year that students were confronted with a worldwide obstacle, but were able to overcome it by continuing to work hard in everything that they do. This tough last semester came as a shock, but we have to have a positive mindset and continue with our lives in the most optimistic way.
What advice do you have for future high school graduates?
Make sure to stay consistent. Personally, I got lazy over the years, and I think it is important to not let your work ethic diminish. I would also tell a future high school graduate to attempt to try different jobs, career subjects, or simply do something new because high school is also all about finding our own identity.

---
LHS Top Ten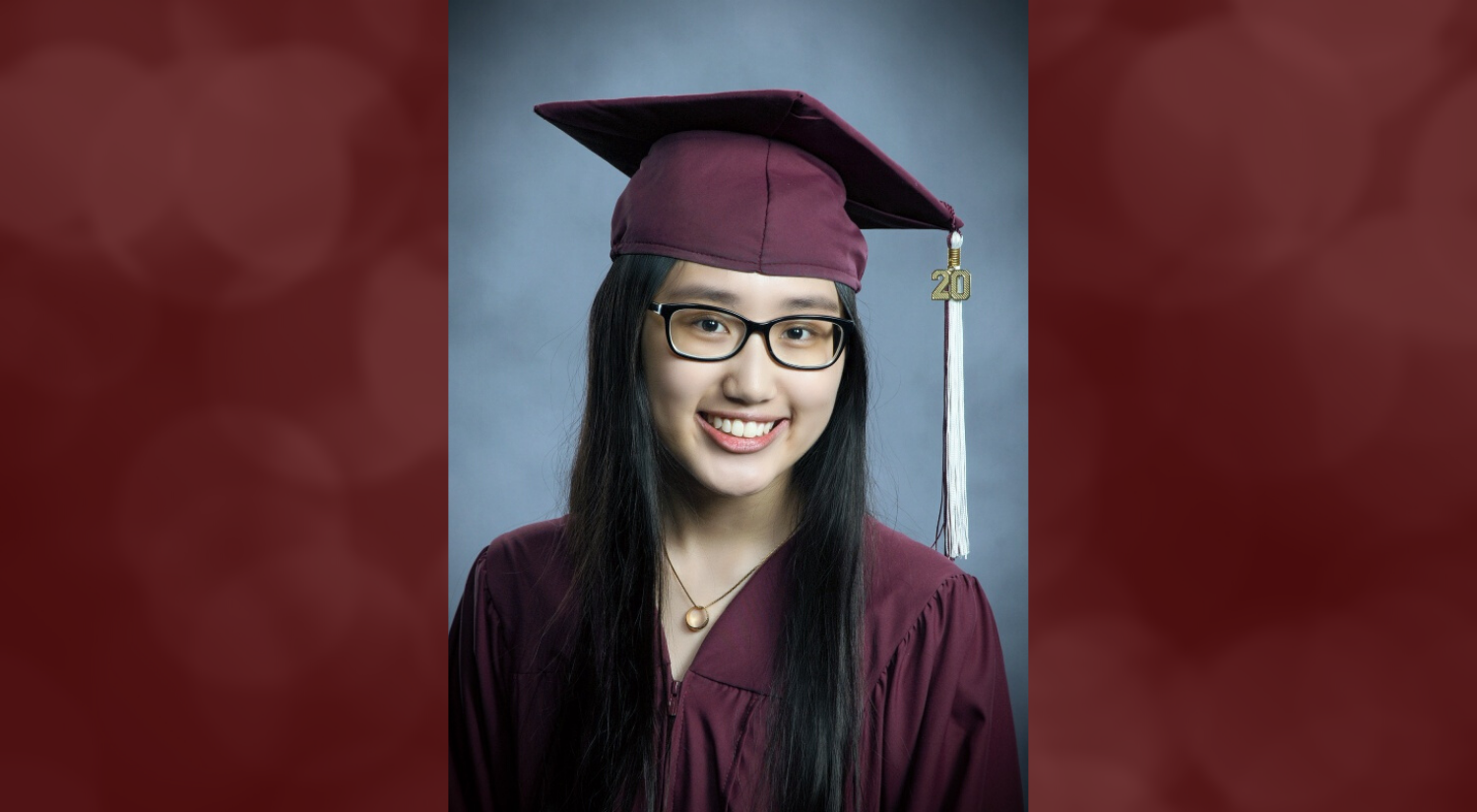 3. Sophia Lam
College: University of Texas at Austin | Major: Biochemistry | Career Plans: Physician Assistant
School Activities | Interact, Student Council, NHS, Multicultural, HOSA, Mu Alpha Theta, and President's Club.
Teacher Who Impacted you Most | The teacher that impacted me the most was Mrs. Sally Squibb-Csatari-Szuts, who was my PSAT Team and Debate teacher. She taught me the importance of never giving up no matter how hard things get and was one of the most supportive and understanding teachers at LHS.
Favorite School Memories | My favorite memories of school were definitely the football games because it was a fun way to show school spirit and spend time with my friends.
Remembering the Class of 2020 | I hope history remembers the Class of 2020 as a strong group of students who were able to persevere and make the most out of an unexpected situation.
Advice to Underclassmen | Don't take your high school experiences for granted. Work hard in school, but also make time to join clubs and attend high school events with your friends.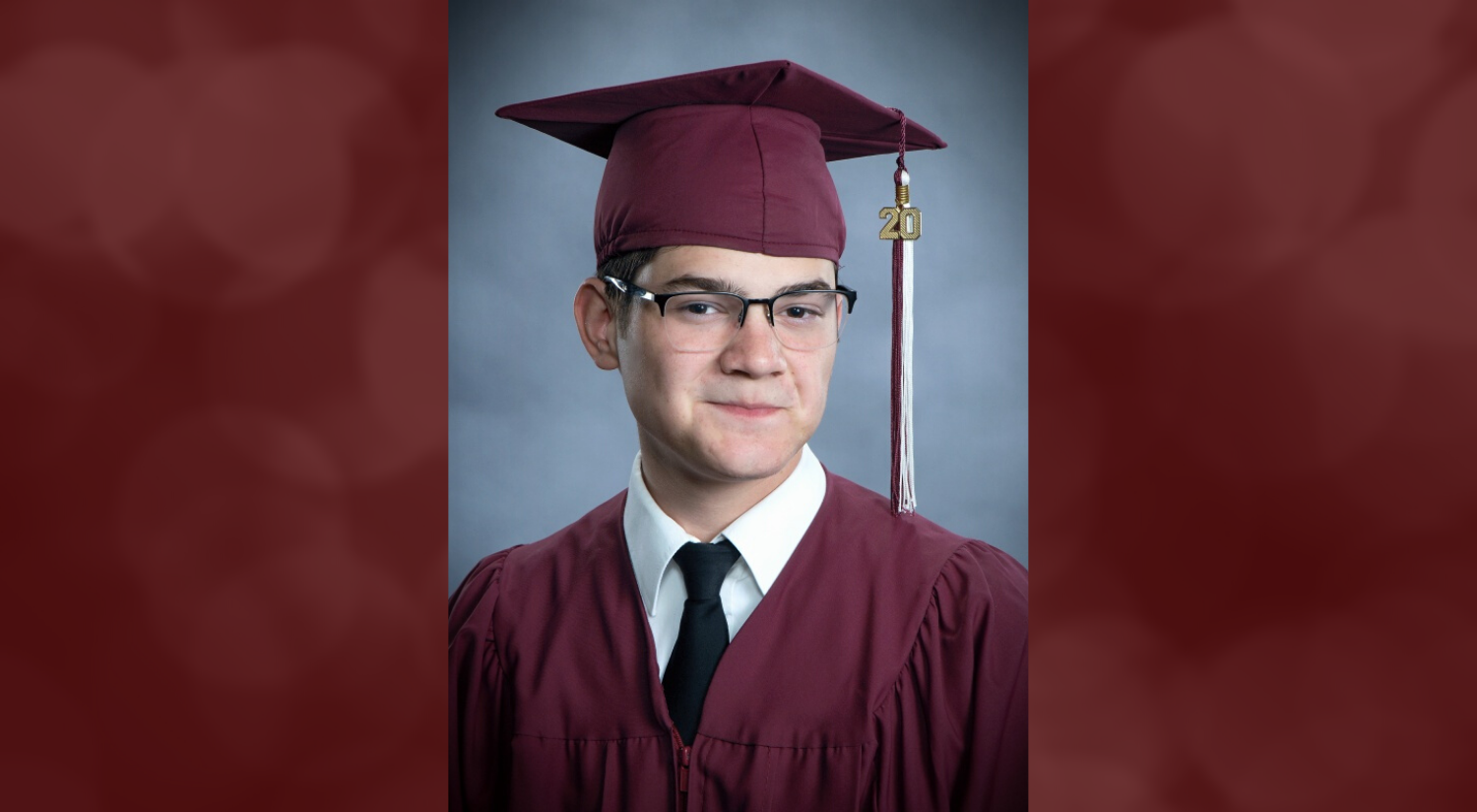 4. Ethan Volini
College: Texas A&M University | Major: Some kind of engineering, most likely civil engineering.
School Activities | LHS Band, National Honors Society, Mu Alpha Theta .
Teacher Who Impacted you Most | Mrs. Bradley, my 8th grade GT teacher at Huffines Middle School. I believe she did an incredible job at preparing me for high school. If it weren't for her and her class, I may not have thrived as much as I have managed to these past four years. I thank and appreciate all of my teachers, though!
Favorite School Memories | What could possibly beat a Cane's Caniac Combo? Why, 7 Caniac Combos! Going to Cane's every month with the Caniac Crew was something I've looked forward to a lot this year. Nothing motivates me to perform well academically like an extra container of Cane's sauce!
Remembering the Class of 2020 | After our spring trip for band was cancelled the day before we were supposed to leave, my friends and I found it difficult to view this whole situation in a positive way. I remember when it was hard to imagine living day-to-day like this... yet here we are! I feel that it's been harder to perform well under these conditions, but I hope history remembers the class of 2020 as the class that managed to succeed when it seemed that all had been lost!
Advice to Underclassmen | Don't procrastinate, do a good turn daily, and replace your coleslaw with extra fries whenever you pop on by Cane's! You won't regret it.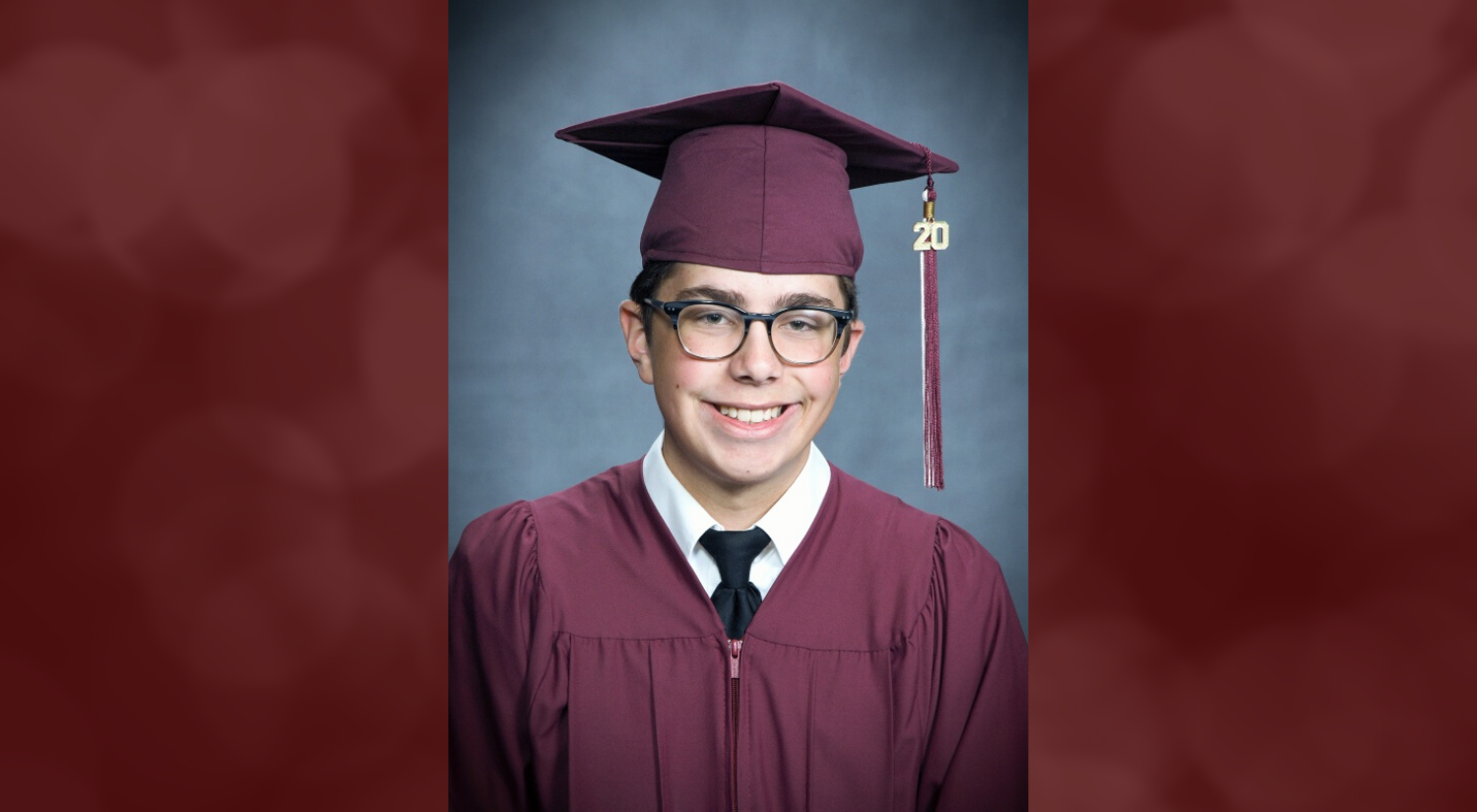 5. Garrett Hicks
College: University of North Texas | Major: Music Education | Career Plans: Orchestra teacher
School Activities | Orchestra, Junior World Affairs Council, Great Thinkers Club, Texas Future Music Educators, National Honor Society, Student Council
Teacher Who Impacted you Most | James Zauner impacted me the most. He was my orchestra teacher this year. It's obvious from the way he teaches that he loves his job, and that made me feel good about my choice to pursue a career in music education. He helped me to prepare for my auditions for music schools, he wrote me letters of recommendation for a number of schools and scholarships, and he gave me advice as I was going through the admissions process for college.
Favorite School Memories | My favorite memories of school are from the time I spent with my friends. Whether it was on orchestra trips, around a lunch table, or in the classroom, the times I spent with my friends will be the memories I cherish most when I look back on my time in school.
Remembering the Class of 2020 | I hope the Class of 2020 is remembered as a class which made their high schools better. I hope we're remembered as a class which had an impact on making school an inviting place for other people. I hope that when future classes are doing senior activities, they consider what it would feel like not to be able to do those activities. I hope our persistence and perseverance in these trying times is remembered.
Advice to Underclassmen | I advise future high school graduates to treasure the time you have in high school. College is exciting, but there's no rush to get there. Enjoy your time in high school. Work hard at your classes, but make sure you make time to spend with friends. You never know when all the time you think you have could be snatched up by, say, a pandemic.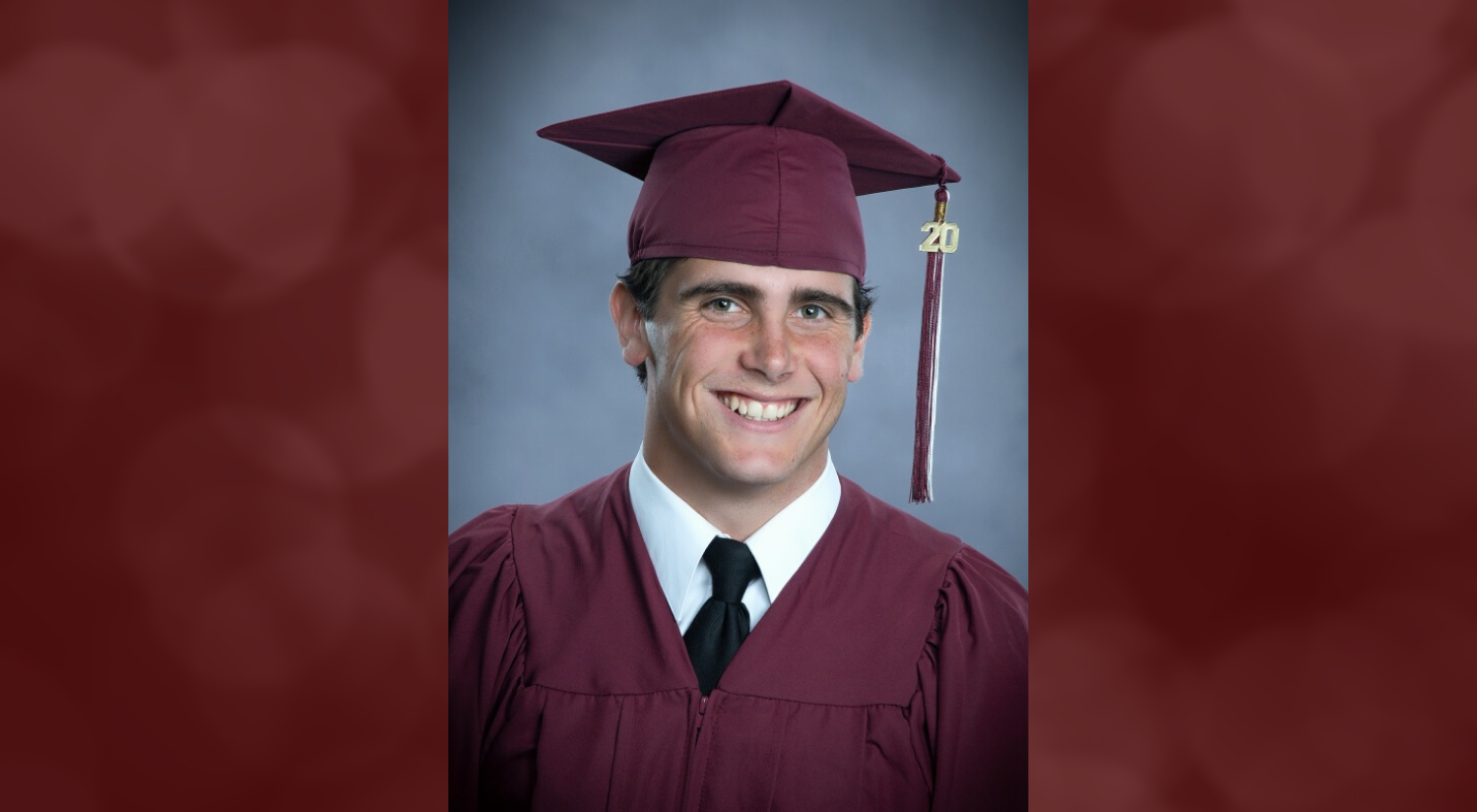 6. Luke Halter
College: Texas A&M University | Major: Environmental Studies | Career Plans: Hopefully I can help businesses become more environmentally sustainable, or become a storm chaser.
School Activities | Football, Wrestling, FCA, Student Council, Art Club.
Teacher Who Impacted you Most | Mrs. Bustos, elementary school LEAP teacher. Mrs. Bustos treated us the way that we hoped every teacher would treat us, and always challenged us. Mrs. Bustos taught me the basis of problem solving and using my head and I will always remember that!
Favorite School Memories | Battle of the Axe game, senior year. I walked on the field and looked at the stands, it was one of the most crazy football games I have ever been a part of.
Remembering the Class of 2020 | By remembering that we had a good run at it, the last semester doesn't matter all that much anyways.
Advice to Underclassmen | Enjoy every day and every moment, we don't deserve it and it is a blessing. Don't spend your whole high school career waiting and preparing for something in the future. Enjoy this time and don't be stupid with the decisions you make!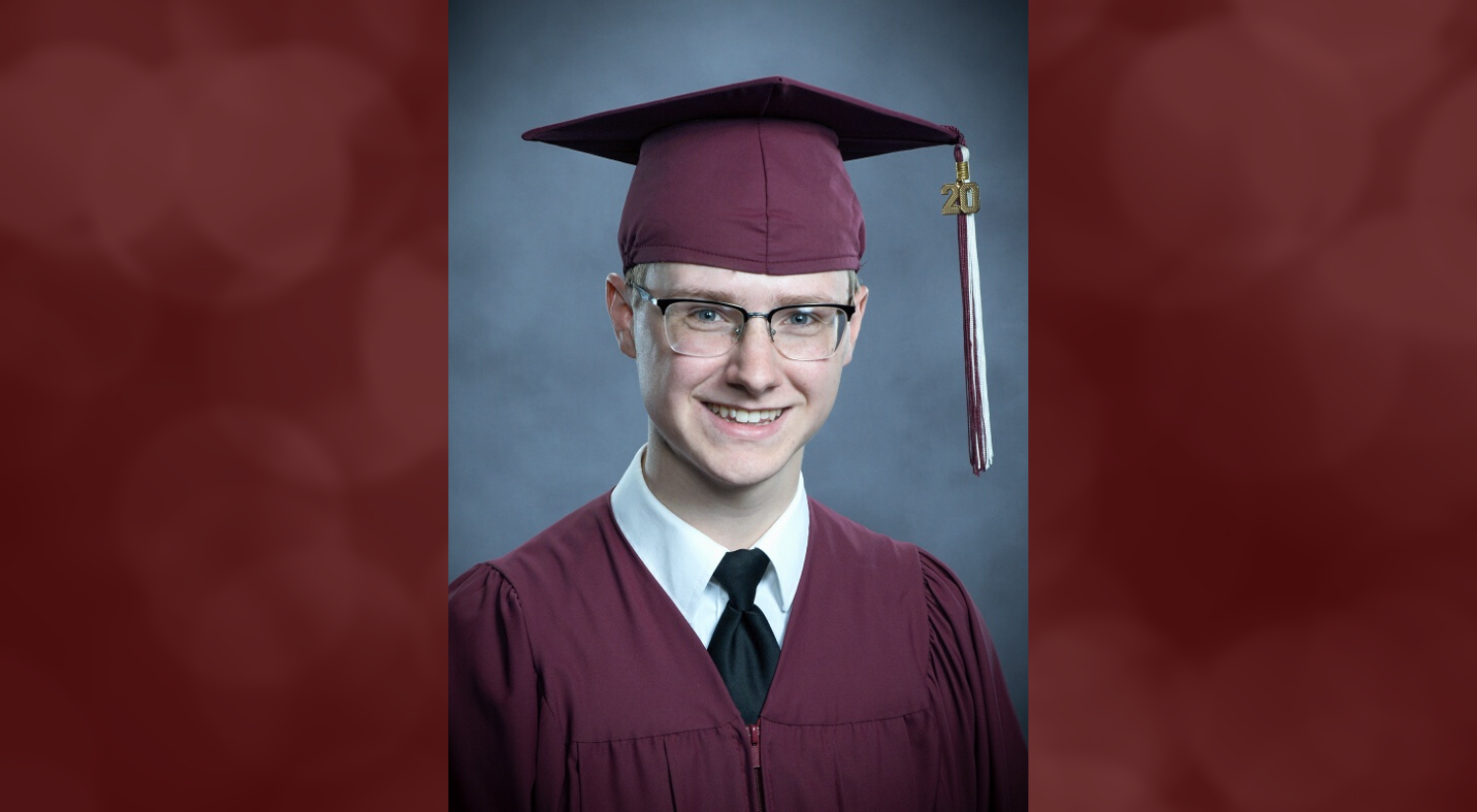 7. Wyatt Cole
College: University of Texas at Austin | Major: Computer Engineering
School Activities | Band NHS Mu Alpha Theta
Teacher Who Impacted you Most | Christopher Agwu - Band. It may be unfair to my other teachers since Mr. Agwu taught me for all four years, but he's the one that showed me how much I can accomplish when I truly care about something. Along with the other band directors, he helped me to become the best version of myself possible.
Favorite School Memories | Our band made finals at Area UIL my junior year, making it the first time our LHS marching band had placed that high in 14 years. After so many days of hard work and going home sore and exhausted, we had finally reached a new high. Never in my life have I ever felt such a strong bond with all the people around me, and it's something I don't expect to ever forget.
Remembering the Class of 2020 | I want people to remember that even though the world seemed to be turned on its head and everything we did had changed, we never gave up. We continued striving to be even better than before, tackling the new challenges placed in front of us.
Advice to Underclassmen | The path to success is not easy. I know that's an extreme cliché, but it's still true. Whatever your goal is, you will struggle on your path to achieve it. The real test of a person is how they deal with those struggles. Will you let life beat you down, or will you force yourself to stand up and continue?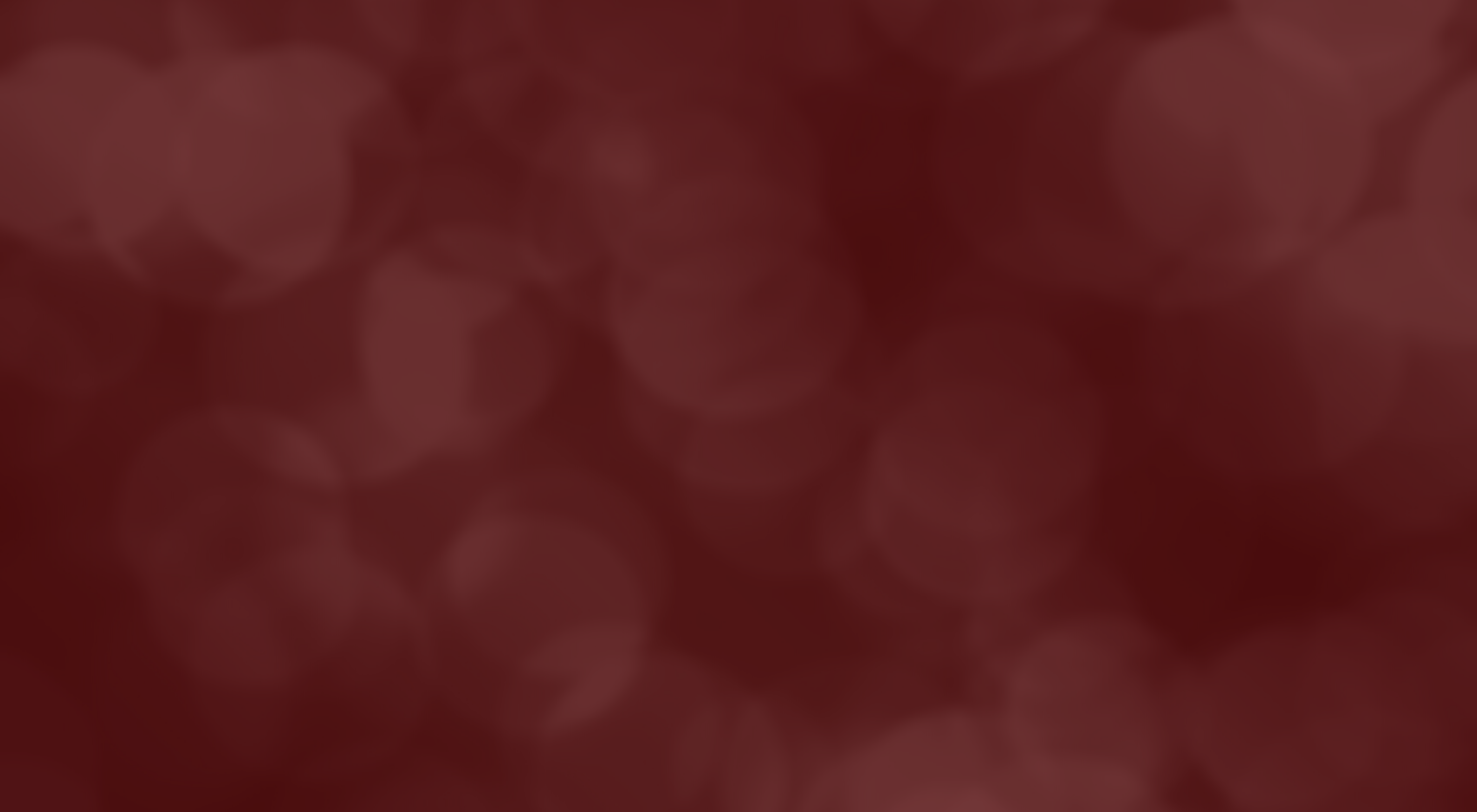 8. Diego Fernandez
College: University of Texas at Dallas | Major: Mechanical Engineering
School Activities | I've been involved in volunteer work for the school.
Teacher Who Impacted you Most | Barbara Stock, AP Biology. She is a really great teacher who helped me understand the subject better. The way she taught made learning enjoyable and this was where my interest for science really started.
Favorite School Memories | My favorite memory of school is being able to have block lunch in high school. Having one hour to eat lunch, hang out with friends, or participate in school activities is something that I really enjoyed. A lot of my memories with my friends happened during block lunch.
Remembering the Class of 2020 | I hope they remember us as the class that was able to overcome this situation and that we will go into college as mature adults who can achieve great things.
Advice to Underclassmen | My advice is to not stress too much about grades or rank because it won't do you any good. If you get a bad grade on a test, just think about why it happened and how to improve instead of worrying about it. This goes for everything else. One other piece of advice is to not procrastinate because it becomes a habit that's really hard to break later on.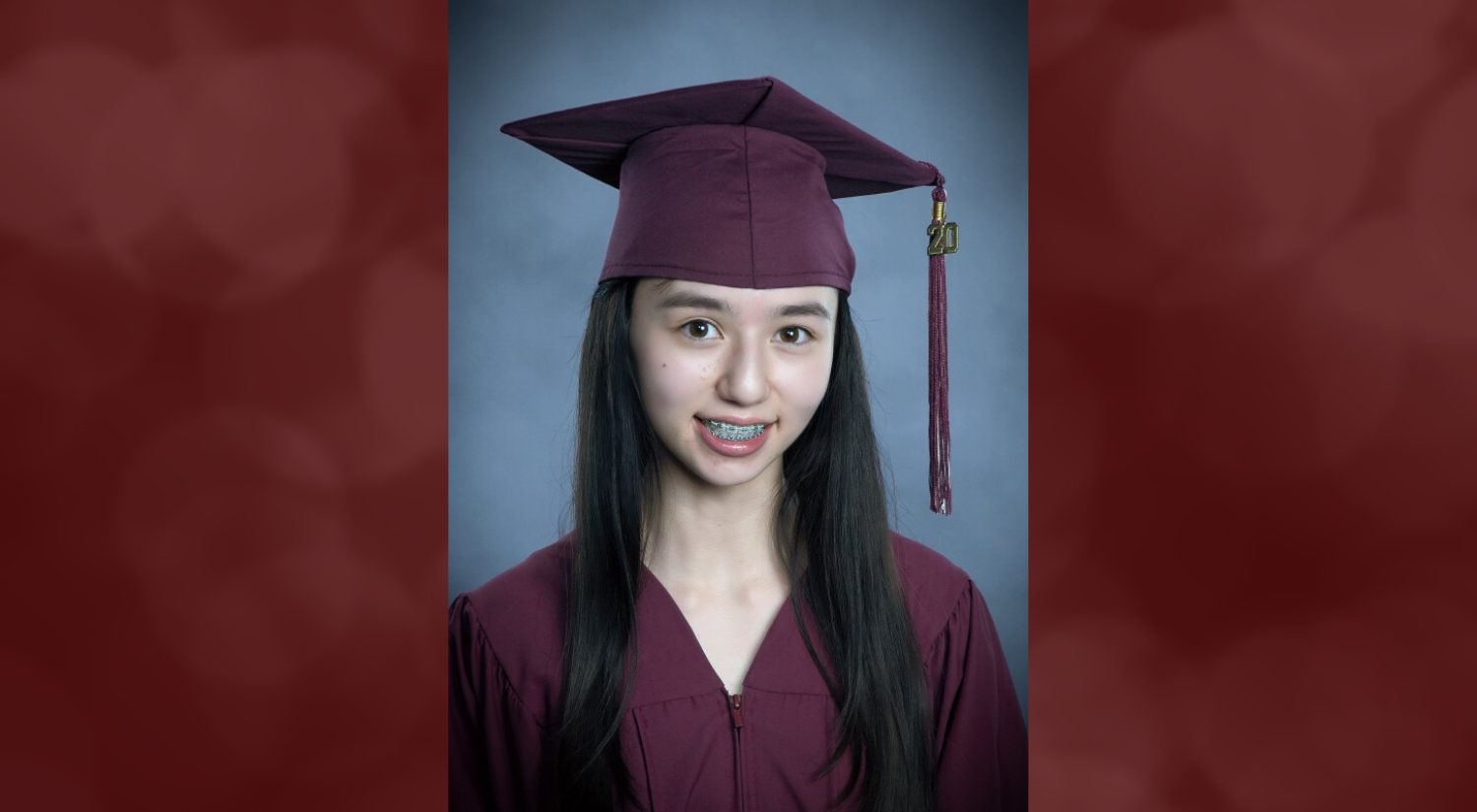 9. Jenny Warrior
College: University of Texas at Dallas | Major: Biology | Career Plans: After I receive my bachelor's degree, I want to continue my education and eventually pursue a career as a physician's assistant.
School Activities | Mu Alpha Theta, NHS, Student Council, HOSA, Tennis
Teacher Who Impacted you Most | Mrs. Karen Fieszel (Calculus) is a teacher I'll always remember for teaching me valuable life lessons and her fun stories. Mrs. Barbara Stock (Biology) is the teacher that heavily influenced my interest in science, and is a great role model for her students, especially good for easing her students into high school. Mr. Jose Dominguez (Spanish) also taught me important life values and was just overall a great teacher who I felt inspired by.
Favorite School Memories | Senior year was fun while it lasted. I enjoyed spending time with all of my friends, goofing off during lunch and helping each other through our senioritis.
Remembering the Class of 2020 | I think most of us reacted pretty well considering it's sad losing all of those opportunities to make memories with our classmates. However, I hope we are remembered as a thriving, successful class that will go on to do great things despite this minor setback.
Advice to Underclassmen | Enjoy school while you can. Be involved, take hard classes, make new friends, put yourself out there, but make sure you make it an enjoyable time. You only get one high school experience, and for me, I feel like these last four years zoomed by. Remember these years as a happy, crazy adventure, and go on to make many more memories.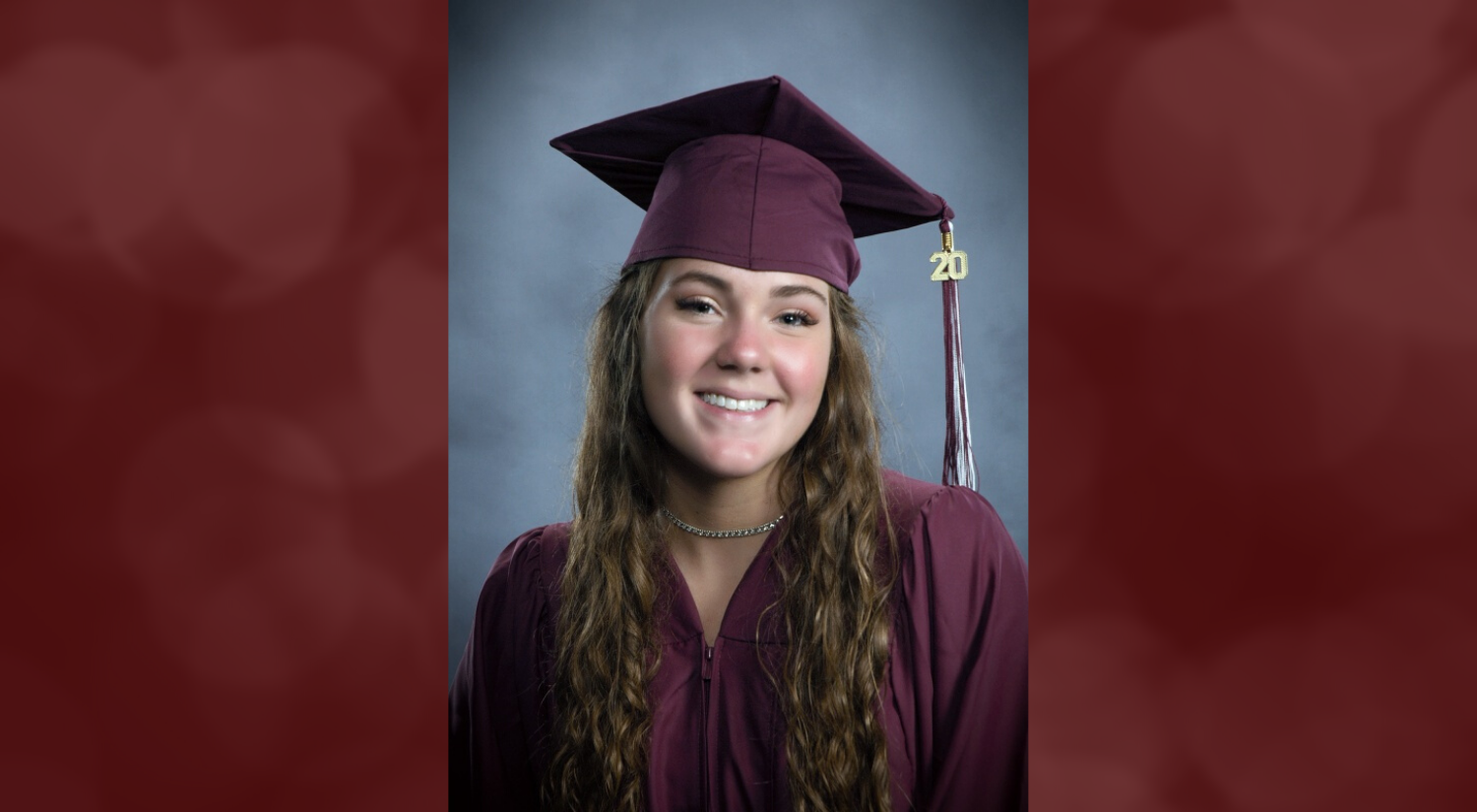 10. Emma Arthurs
College: University of Texas at Austin | Major: Engineering | Career Plans: Hopefully work at NASA one day!
School Activities | LHS swim team, STUCO, NHS, Circle of Friends, Presidents Club, Mu Alpha Theta
Teacher Who Impacted you Most | Karen Fieszel, Calculus AB/BC - She constantly teaches me the importance of continual growth as a student and person. Mrs. Fieszel has also taught me that you don't have to be the smartest to be the best because as long you are willing to work hard you can succeed.
Favorite School Memories | Some of my favorite moments at LHS are when I have been spreading school spirit and pride, especially in swim. I loved being at big competitions, like 6A Regionals, when I was representing and leading my school. Nothing beats Friday night football games cheering on our team. Finally, Circle of Friends - I was blessed to be around kids who only bring happiness to everyone around them and that is something I will take with me in life.
Remembering the Class of 2020 | I hope that we are remembered in a high regard for sitting back during one of the most transitional parts of our lives. I think our class handled this extremely well in the sense that we had to give up some of the most valued parts of senior year and adjust to an online classroom. However, I think we will take this with strides to know that we have to enjoy now and not take the future for granted.
Advice to Underclassmen | Don't be in your head too much and just enjoy the moment you are in. You only have four years of high school so enjoy it and have fun! Stay focused in school, but be involved as well. Making good grades is a good thing, but so is making memories. Have school pride, and definitely don't be embarrassed to show it. Finally, never stop having a passion to learn and grow.

---
National Merit Finalist
To become a National Merit Finalist, semifinalists and their high schools must submit a detailed scholarship application in which they provide information about the semifinalist's academic record, participation in school and community activities, demonstration of leadership abilities and honors and awards received.
Garrett R. Hicks | Degan, Huffines, LHS
---
LHS Collegiate Athletics

Congratulations to the student-athletes who have committed or signed their letters of intent to play collegiate sports.
Baseball
Dillon Flores | Navarro College
Charlie Gorsuch | University of Mary Hardin-Baylor
Blaze Manley | University of Arkansas Ridge Mountain
Trey West | Lyon College

Basketball
Sydnee Savage | MACU
Cross Country/Track and Field
Sierra Beal | Prairie View A&M University
Jeremiah Hudson | Jackson State University
Football
Dylan Adams | East Texas Baptiasti University
Julius Campbell | Southwestern College
Gabe Ellis | Southwestern College
EJ Hister | Southwestern College
Shadwel Nkuba | East Central University
Khristian Versey | Southern Nazarene University

Soccer
Ethan Carbajal | Dallas Baptist University
Kobe Soto | McMurry University

Softball
Allie Barentine | The University of Texas Permian Basin
Sierra Nixon | Weatherford College
Volleyball
Emerson Coburn | Texas A&M University-Commerce
---

LHS Collegiate Fine Arts
Congratulations to the LHS students continuing their fine arts education in college.
Band
Carlie Marcotte | West Texas A&M University
Brett Myers | University of Arkansas
Hannah Stephens | Baylor University

Choir
Tonatiuh Ruiz | Texas Woman's University
Jenny Sung | Texas Woman's University
Dance
Devante Hill | Texas Woman's University
Erick | Sanchez | Undecided

Orchestra
Garrett Hicks | University of North Texas
Theatre
Jimmy Piraino | Columbia College Chicago
Yobany Pizano | The University of Texas at Austin

---

LHS Senior Voices
With school buildings and facilities forced to close due to the COVID-19 global pandemic, we asked seniors to share how they hope they have grown from this experience. Hear even more from our seniors on our Senior Voices page.
The end of your final semester of high school has been unique, to say the least. How do you hope you and your classmates have grown, or will grow from this experience?
"Understand that time is short and memories are precious. Take advantage of what you have before it's too late." - Ysabela Abundis
"I think we will all grow in a sense that we will learn how to handle situations better, and how to live in the presence better. We will value the little things in life more and the relationships we have with one another." - Emma Arthurs
"I hope this experience will help us grow as people to be better. I hope it brings us teenagers out of our thinking that we are 'untouchable.' I hope down the line this will make us stronger as a class and as people." - Allie Barentine
"I hope everyone takes this experience as a life learning lesson and builds off of this in their future. Use these opportunities to get better at your craft, find out some new hobbies, stay productive, and just get ready for your next step in life." - Shanel Biscette
"I hope that we grow in finding new ways to learn and study during at-home learning, as well as how to cope with these difficult times in a positive way, and have an enhanced love and appreciation for nature, their friends, and families." - Skyler Mana Boonme
"This was definitely a chance to realize how different life is for everyone in hard times. I hope everyone including myself gets a new stronger sense of unity and gratitude." - Alexandra Canizales
"I hope my classmates learn to cherish every little moment we have in life because within a second's notice it all could be taken away. None of us expected to be gone from school for the rest of the year when we left for spring break but that's something that teaches us a lesson. A lot of us took the time we had for granted, including myself and we didn't enjoy the moment of being seniors as we should have. I just hope that with these sad times that we're going through, we use them as a lesson and prosper from the moment instead of dwelling on it." - Ethan Carbajal
"We are learning a valuable lesson in adaptability. Things don't always work out in our favor, so we play the cards we're dealt and make the best of a bad situation." - Kaitlyn Chappell
"Something I hope each person takes from this incredibly disappointing time is that we all need to cherish the little moments. I'm sure everyone has said the sentence, 'I don't want to go to school today.' Now look at us! We all wish we could've spent more time taking in the last amazing moments in our schools. I hope more than anything that people realize how quickly something can be taken away from you, no matter what that may be. Take the time to realize all the things we've been blessed with and put those small moments of joy on a pedestal." - Taylor Dill
"I hope it makes us realize that nothing is forever and to enjoy it while it lasts." - Emma Dollak
"I hope my classmates will grow and become even more mature than they already are, and I also hope that my classmates have learned how to overcome adversity." - Haley Dorr
"Well personally, I'm trying to grow to be better in some way. Whether that's conquering my procrastination or learning something new. I hope people will maybe learn anything, literally anything." - Collin Joseph Erickson
"To never take the game for granted." - Dillon Cade Flores
"I hope everyone was able to grow into a better person than they used to be. During this transitional period there is so much bad that could come from High School, and most students don't have a certain maturity level on certain aspects in life. However, I feel like being able to participate in a club is the catalyst many of us needed to evolve into a better person than we were yesterday. Constant growth, free empathy, loving spirits, all of that and more is what I hope people would have gotten from this experience. The world needs tender hearts now more than ever." - Micaela Gálvez
"Even though this bad experience impacted us negatively we were still able to be successful. It made us stronger. The next time a bad situation happens I know that we will be stronger and be able to handle it positively." - Ryan Frehley Garcia
"I hope my classmates will recognize the impact we had in our second year of this club at LHS, and realize that it doesn't end here!" - Katherine Gonzales
"I have grown by realizing that losing something that feels like a big deal to us at one point, is just a small thing we can do to help many other people. I was devastated when winter drumline was canceled, but with the new mindset I have grown into, canceling that activity may save many lives, which makes it okay." - Jordan Hatter
"I hope we all can just mature and grow up and just become responsible adults as we enter the new world." - Jeremiah Hudson
"I hope we have grown to stay strong during tough times, and to continue to have faith." - Trinity Ijoma
"I hope we all come out of this craziness stronger than ever. We've lost time with our friends we won't ever get back, but continue to push through it and find ways to connect with each other through social media, memes, and virtual meetings. I hope we all look back on this and learn to appreciate the 'now' instead of what is going to happen in the future." - Miranda Islas
"I hope my classmates will remember this moment and look back at it and think about how our senior year has been affected by this during one of the most important times. I hope they will treasure when they get to do everything we couldn't. It's different when you're the one that it's happening to. My main thing is, I hope they can understand our point of view and grow by treasuring every year they have in high school, not just their senior year. You never know when things happen, and you could be the one affected." - Sasha Jennings
"Even though our senior year got cut off short, I hope everyone continues to think positively that we are officially done with high school. All of our time and effort means something and got us all the way through and that we are officially starting our lives. This is the start to our future." - SoYeun Katie Jeon
"I believe that we have all grown and understood the meaning of life in the future. We have all gotten a greater understanding that what comes ahead of us determines how our career will be and will help us get through life and money. It also has shown us that we should communicate better with leaders in order to gain better connections." - Brandon Jimenez
"No one could have expected this happening so I hope people learn to be more grateful for life as it's happening. I have tried to focus on whatever positive aspects I can find in this situation because there's a lot of negativity that surrounds us. Rather than be focused on losing 9 weeks of the year, be glad for the other 27 that we all had together and cherish those moments a lot harder." - Meara Kelleher
"I hope that after we come out from this unique situation we are able to learn from it. I feel privileged to be able to attend school everyday as it's not available to every student/person around the world. I hope it could be an eye opener to see that going to school and getting an education is beneficial for all of us." - Chloe Kim
"I hope that we can learn to enjoy the little things." - Hannah Kuruvilla
"I hope after this is over we will be stronger and know that in hard circumstances we have to keep our head and do the right thing but most importantly, we can overcome anything. I hope this thing we are living helps us grow." - Luis Angel Lopez
"I don't know if we've grown. Seems like it's separated us to be honest. I'm just glad everyone's safe." - Brett Myers
"I think that this whole experience made many of my fellow classmates realize how much we really love being in our school environment. I know that it's taught me to never take things for granted because it can all be taken away in an instant. I hope everyone has grown to become more appreciative of our time in school and I believe next year's seniors will remember to truly cherish every bit of their last year." - Sylvia G Nalbandian
"I hope my classmates will learn from their mistakes and their gains from high school. It is a new time for us so it's best for us to reflect on what we've done this year and what we could do better next year. I also hope that people find the time to think of their future as mature in every aspect of their lives. I hope they continue to grow personally and academically." - Semilore Ojerinde
"We are better at technology now." - Jackson Perduyn
"I hope that this will bring people together. We had a lot taken away from us as seniors; trips being canceled, final games and concerts being taken away, and getting the last chance to see each other and walk the halls of our school was dissolved before us. But, this experience should give us the strength to become better and to deal with even bigger challenges up ahead. We are the class of 2020 and we have to represent that determination in everything we do from here on out." - Amy Alexandra Rodriguez
"I hope my classmates have grown to realize that even though life may have its challenges and things might not turn out the way we plan, we can get through anything." - Aliyah Jenai Rose
"I hope that we will be able to adapt to the quickly changing world we live in, while remaining strong and positive." - Loralyn Sanders
"I hope we all learn not to take things for granted. I would say enjoy the moment with everything that you are in. Make sure you are living it to the best of your ability because you might never get the opportunity again. I hope we also learn not to take friendships lightly." - Ashiyah Simpson
"I hope my classmates and I will begin to appreciate the little things much more. We often take for granted the simple things in life but it's a time like right now where we realize the importance of the smallest of things." - Maritoni Songco
"My classmates will show growth physically and mentally due to the fact that our daily lives are being put on hold and it's causing us to adapt to our recent living situations, which will make us ready for future situations." - Kobe Soto
"I hope that they will grow to learn as I have that we need to appreciate what we have. I hope they will realize the value of education. I also hope they realize that they are very lucky to live in the United States with many opportunities. I hope from this experience that they will learn and continue to value their education as many people in the world would love to be in their place." - Dawt Tin Sung
"We never knew that the day we left for spring break would be the last day that we would all be in the same room. But, that has left us something to teach, the future is never assured and we have to enjoy each day as if it were the last." - Valeria Treviño
"I hope my classmates and I grow from this experience by always appreciating the moments we get to have with others. No one thought that the day before spring break would be the last time we would all get to walk our schools hallway one last time. I believe we will also grow by this in the way that we will be able to handle anything that is thrown our way." - Kayla Ludivina Trevino Rios
"I hope that instead of seeing this as a negative thing like how most things in the world are now, I hope that we (high school seniors especially) can see how special and unique this has been for us and how even though we are not physically with one another, we have grown closer in being able to face this hardship together." - Tara-Vy Truong
"I hope that from this experience, my classmates and I will grow to appreciate the things we have more. At our age, we often complain about minor things and this difficult time has shown us that there are so many greater problems in the world. We have to appreciate everything we have, especially the things that we often take for granted." - Alaafia Vaz
"I hope that everyone one of my classmates grows to be better at the sport than they ever were. I think that at the end of all this we will all come out bigger, better, and stronger than we ever were." - Trey West
---
Check out all the Lewisville ISD Senior Spotlights at LISD.net/Grads.
For inquiries about this Senior Spotlight, please contact
LISD's Communications Department at communications@lisd.net.