Return to Headlines
Third Annual The Big Event Another Success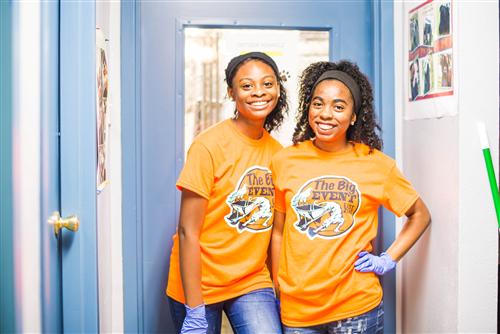 The Lewisville ISD's East Zone hosted its third annual The Big Event on April 1, giving back in a variety of ways at more than 50 locations across Carrollton, Frisco, Lewisville, Plano and The Colony.
The service project involved over 3,300 students, staff and community members. There were 139 different jobs completed, including band and choir performances at senior centers; knitting and delivering blankets to hospitals; beautifying local recreational areas and school campuses; facilitating pet adoptions; painting murals; hosting fun runs; stocking food pantries; and washing city service vehicles.
"It is so exciting seeing our students, staff, and community coming out early on a Saturday morning to serve," LISD East Zone Leader Leigh Ann Lewis said. "I am so proud of their commitment and willingness to give back to our community."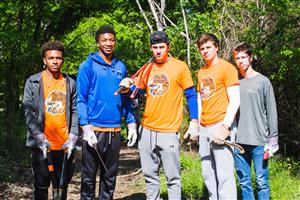 To energize volunteers before the charity work began, a kickoff event was at Career Center East. The keynote speaker was Hebron High School graduate and "Cooking on a Dime" host Michael Odiari, while The Colony High School student Nina Habib also addressed the crowd. A group of students representing every HHS and TCHS feeder school sang the National Anthem before performances by cheerleaders, dance teams, band members and mascots. Numerous LISD Board of Trustees and administration members were in attendance.
To see a photo gallery of The Big Event charity work, click here.
To see a photo gallery of The Big Event kickoff event, click here.
To watch a video of HHS and TCHS feeder students singing the National Anthem, click here.
Also search the hashtag #LISDBE17 on Twitter to see numerous photos from volunteers.