Return to Headlines
Hawks Help Hawks at Hebron High School
For many students, food insecurities can be a daily struggle and not something they tend to share with those around them. To open the door to conversations, as well as meet those needs, Hebron High School has found another way to reach out to students.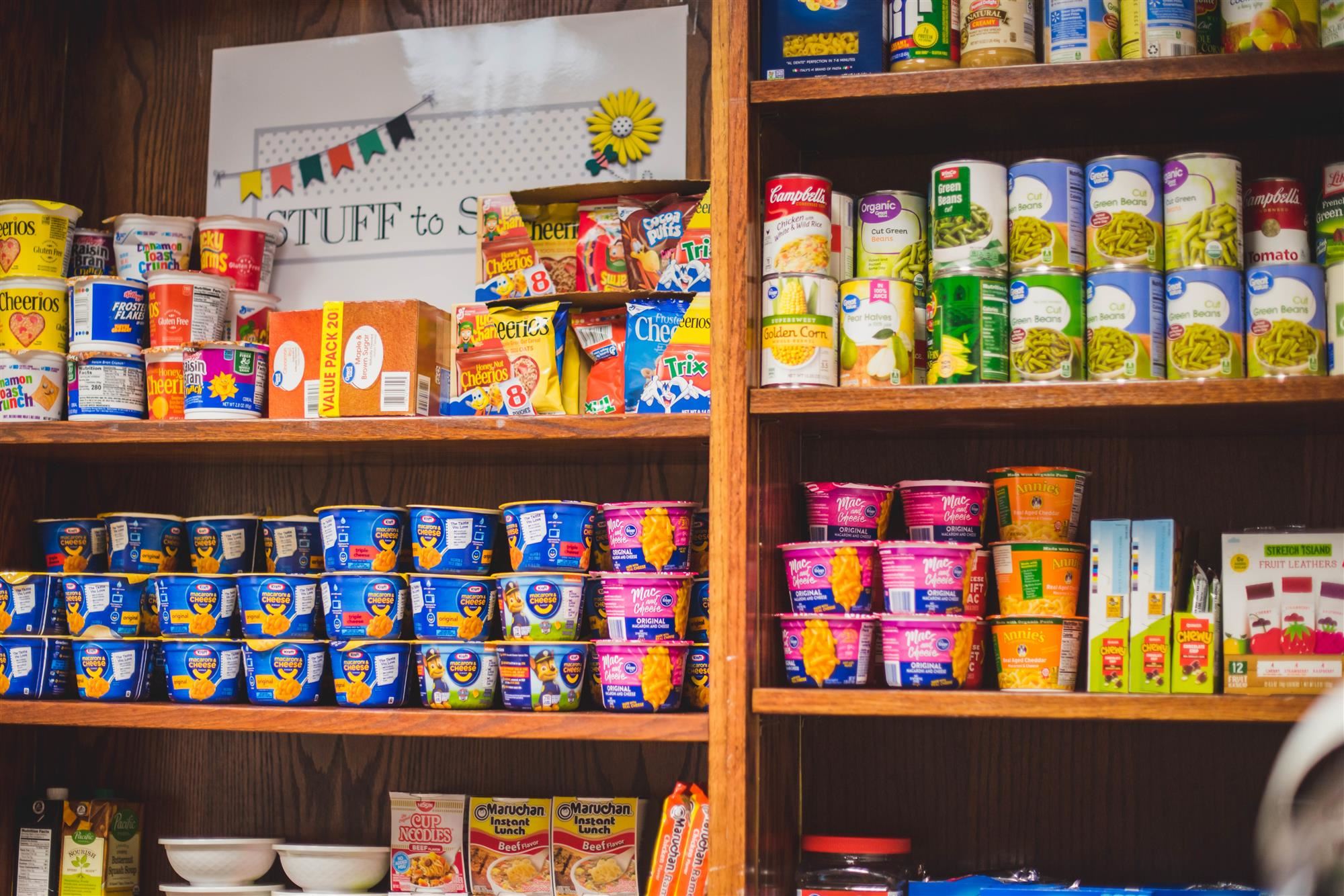 "As a counselor, I always have a basket of snacks in my office for kids," Hebron Counselor Stacy Lovett said. "I noticed that many students would ask if they could have a snack saying, 'I'm hungry today,' or 'Can I have one of these? I didn't eat enough lunch, or breakfast.' I began paying close attention to trends of students that asked for a snack. What I discovered was a food insecurity issue in our building that crossed all socio-economic status (SES) boundaries."
Realizing this problem required more than a small basket of granola bars, Lovett presented an idea to Hebron's Lead Counselor Kim Clingan and Principal Amy Boughton. With their support, an available space was identified and the Hawks Helping Hawks (H3) Snack Pantry was opened.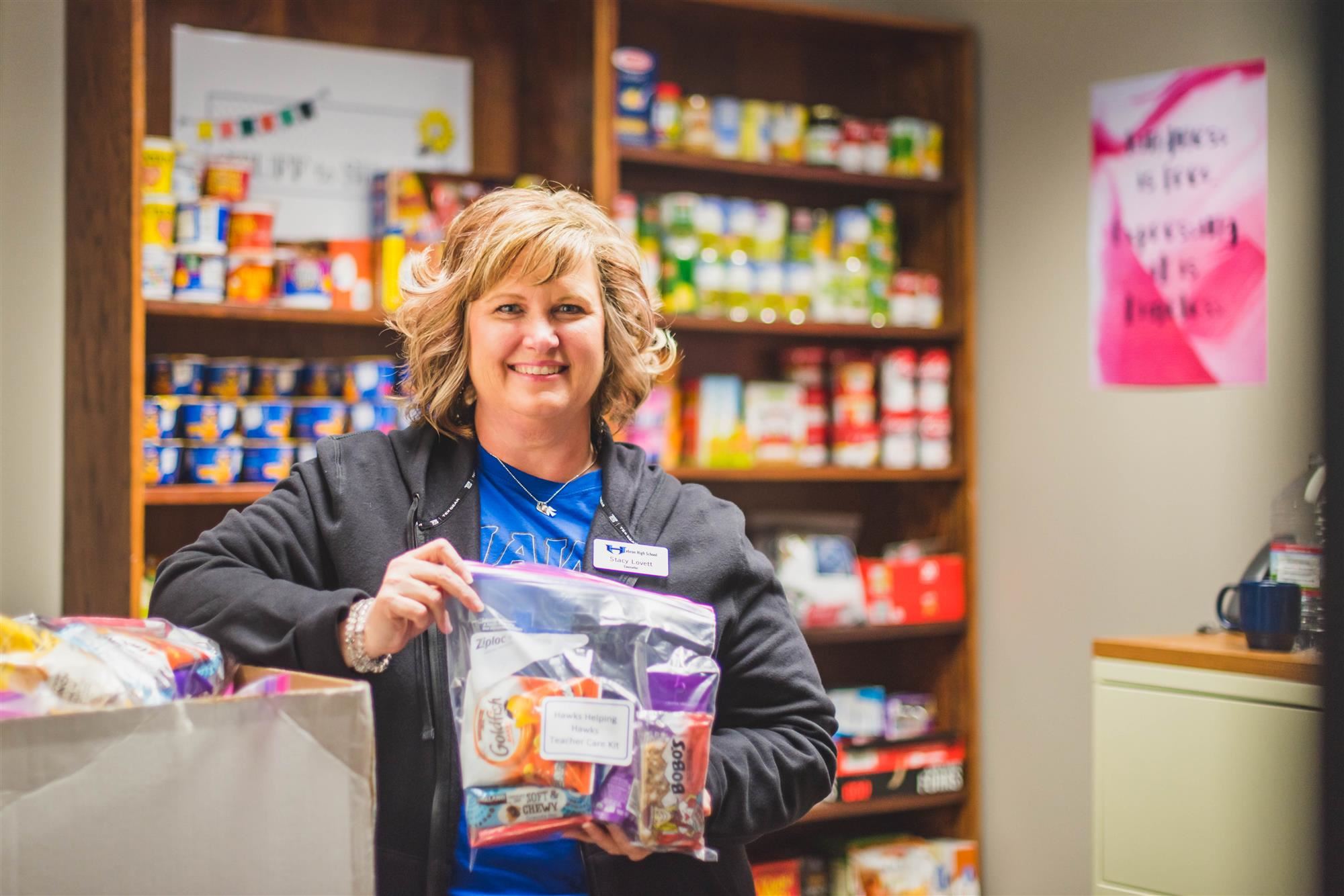 "When counselor, Stacy Lovett, approached me about the idea for a student pantry, I was so excited," Boughton said. "If we can establish services on our campus that address the needs of our students, I am all for it. I want our students to see the campus as a place much greater than books and buses. I want them to see it as a safe place where they can go in a time of need and get assistance and support. 'All means all' at Hebron and we are here for all our students."
Filled with donations from staff members, student organizations and outside donors, the pantry started offering everything from snacks like granola bars and applesauce to canned goods to take and eat at home. Thanks to the kindness of the Hebron community, the pantry has expanded to house school supplies, coats, backpacks, shoes, and toiletry items.
The senior class wanted to help, too. They set aside money and planned a shopping trip to make sure H3 would be fully stocked with healthy snacks and a microwave, to assist with cooking some of the foods.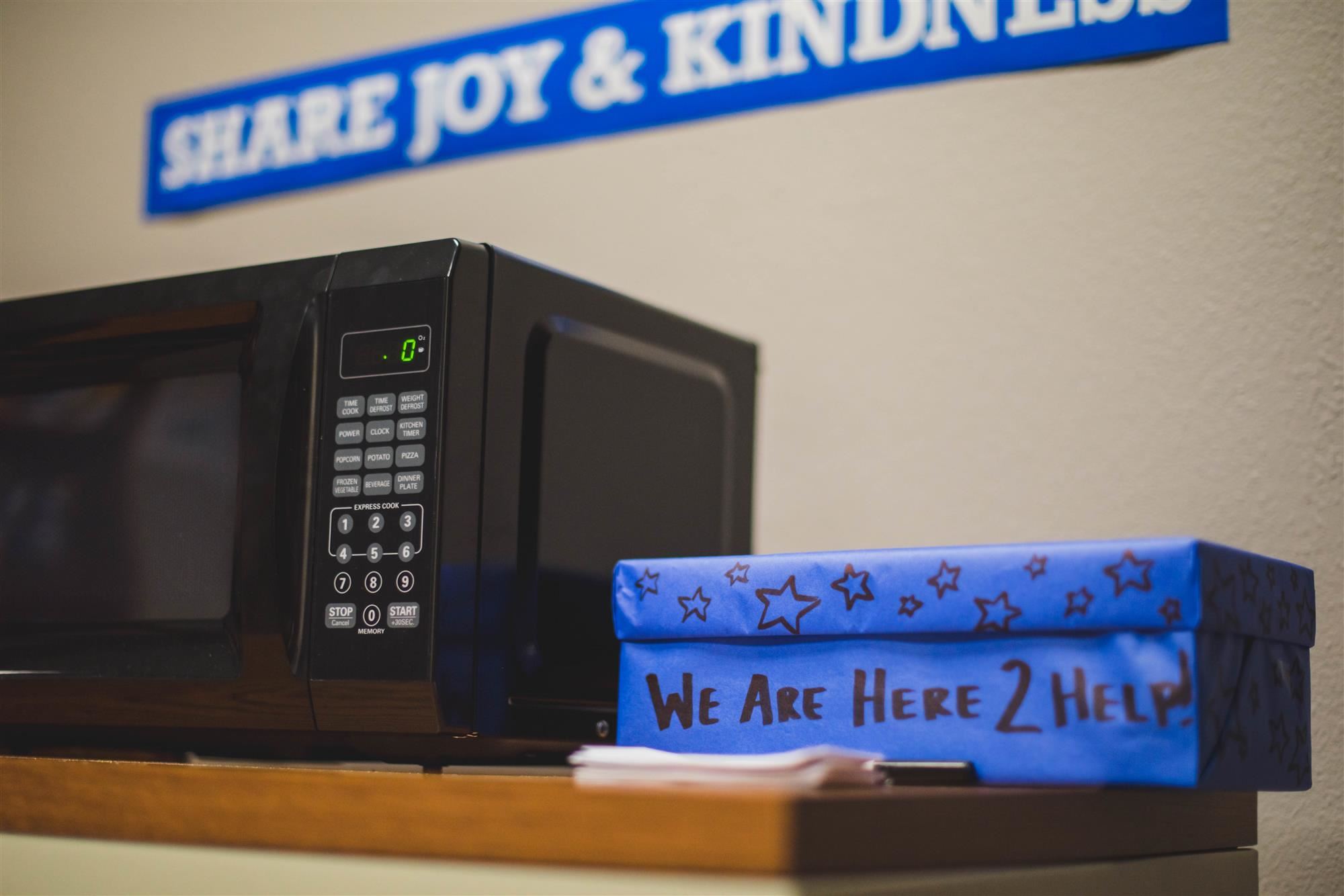 The pantry is accessible to any student expressing a need to an adult on campus. For some, visiting the pantry has opened opportunities for further assistance.
"As a result of our snack pantry, we've had the opportunity to have deeper conversations about needs for the individual," Lovett said. "These deeper conversations have led to referrals to our district social worker, referrals to larger community food banks and organizations and applications for the Free and Reduced Lunch program."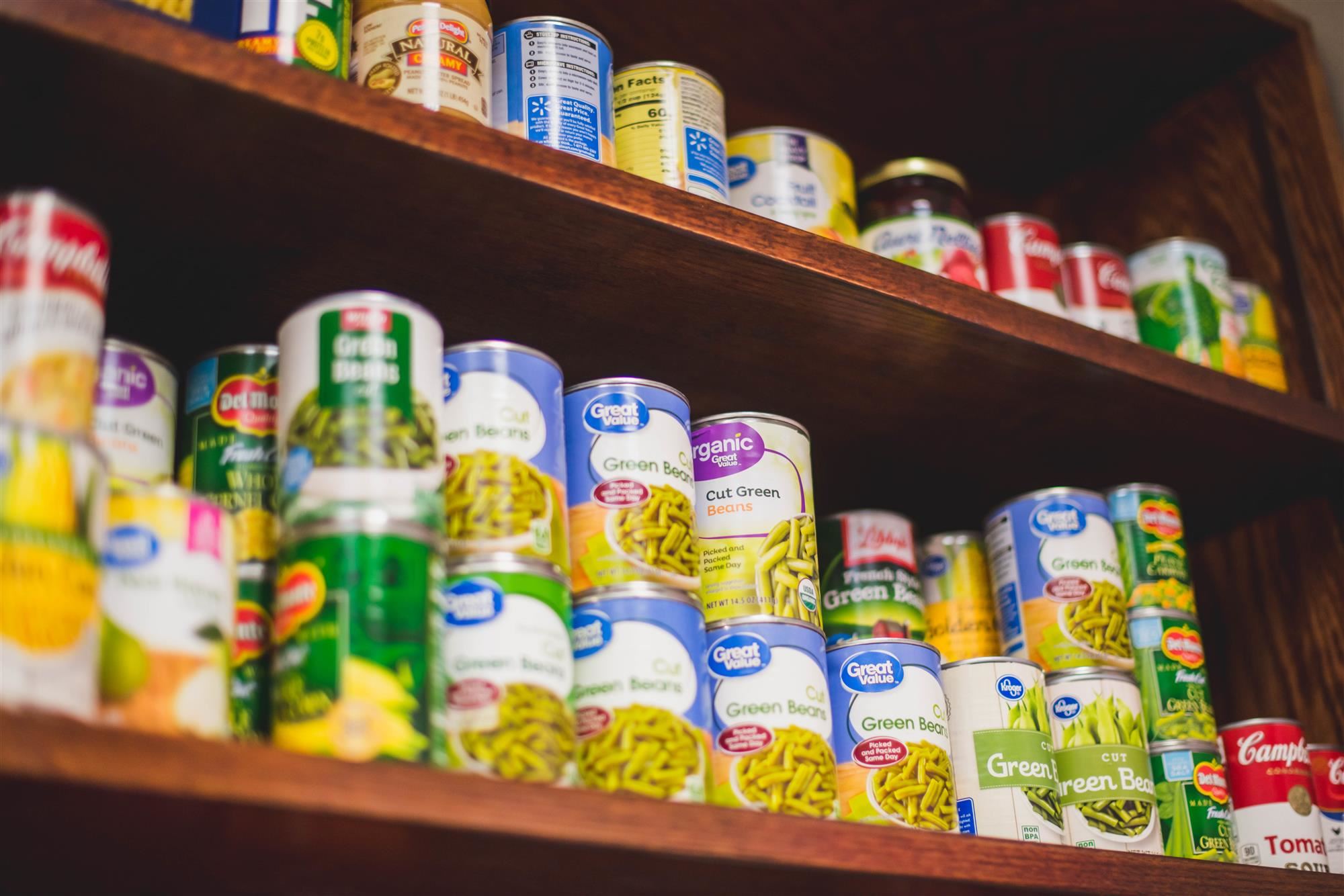 Students of all backgrounds and situations can be affected by food insecurities, even if only for a short time.
"Often, people think that only families with a low SES struggle with food needs," Lovett said. "The truth is, food insecurity creeps into many families due to recent or temporary changes with economic situations or struggles."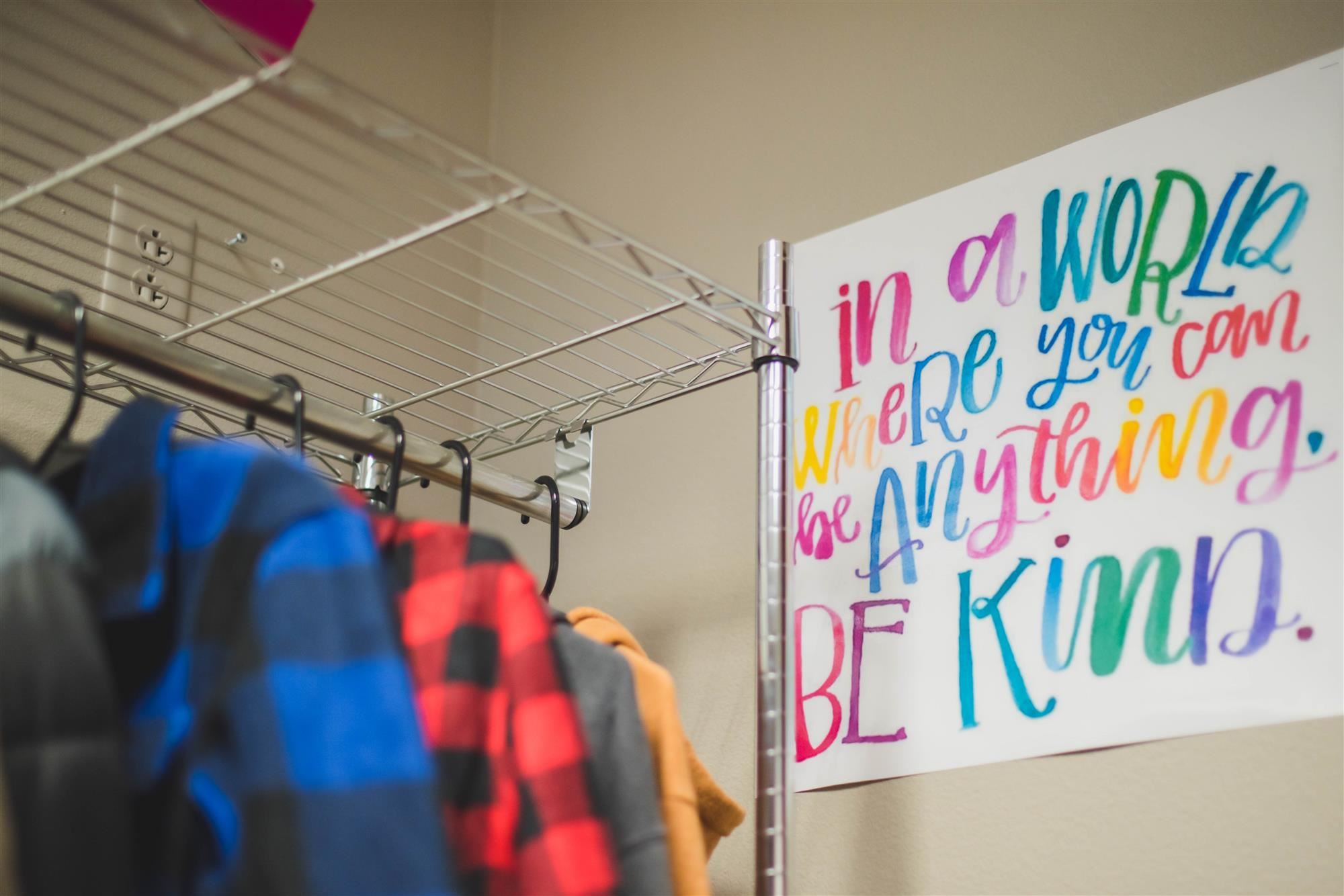 There are big plans to expand the H3 Snack Pantry and continue fulfilling students' needs. As the campus undergoes its 20-year refresh within the next year, plans to make a more ideal space for the pantry are in the works.
"Vanessa Zavar, a Hebron assistant principal, is leading the charge to evolve our library with a student-services design in mind," Boughton said. "Part of the new space will include a larger food pantry with additional space for a needs closet."
While those plans are in the beginning stages, there is already another way the pantry is expanding...H3 is going mobile. At certain times of the day, walking down to the pantry would be an inconvenience for students, so teachers will soon be given small snack packs of their own.
"Hawks Helping Hawks Teacher Care Packs are being created for distribution into the classrooms," Lovett said. "The hope is that our teachers can work collaboratively with the counseling department to identify even more students that might need additional support and resources."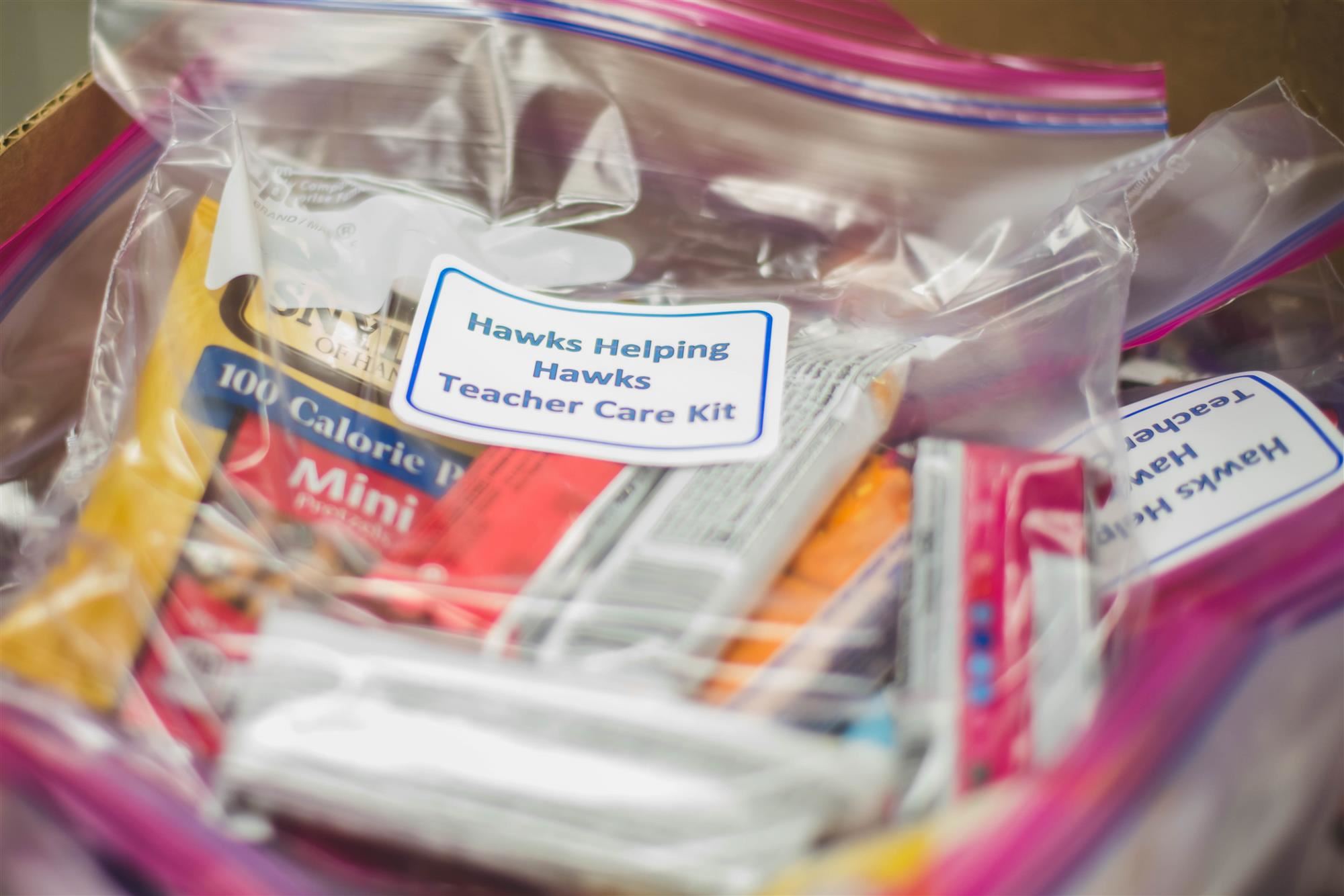 The H3 Snack Pantry meets the tangible needs of students, but it also reflects the character of the campus it serves.
"Hebron is such a unique campus because it truly serves so many different cultures and socio-economic populations," Boughton said. "The culture of our campus is inclusive, therefore, creating a food pantry naturally fits into the vision of meeting all of our students' needs."
Lovett added, "Hawks helping Hawks has brought out the best in our students. I have been so impressed with the generous hearts of our students and community. Not a day has gone by that I am not asked how this project can be supported by club sponsors and fellow colleagues."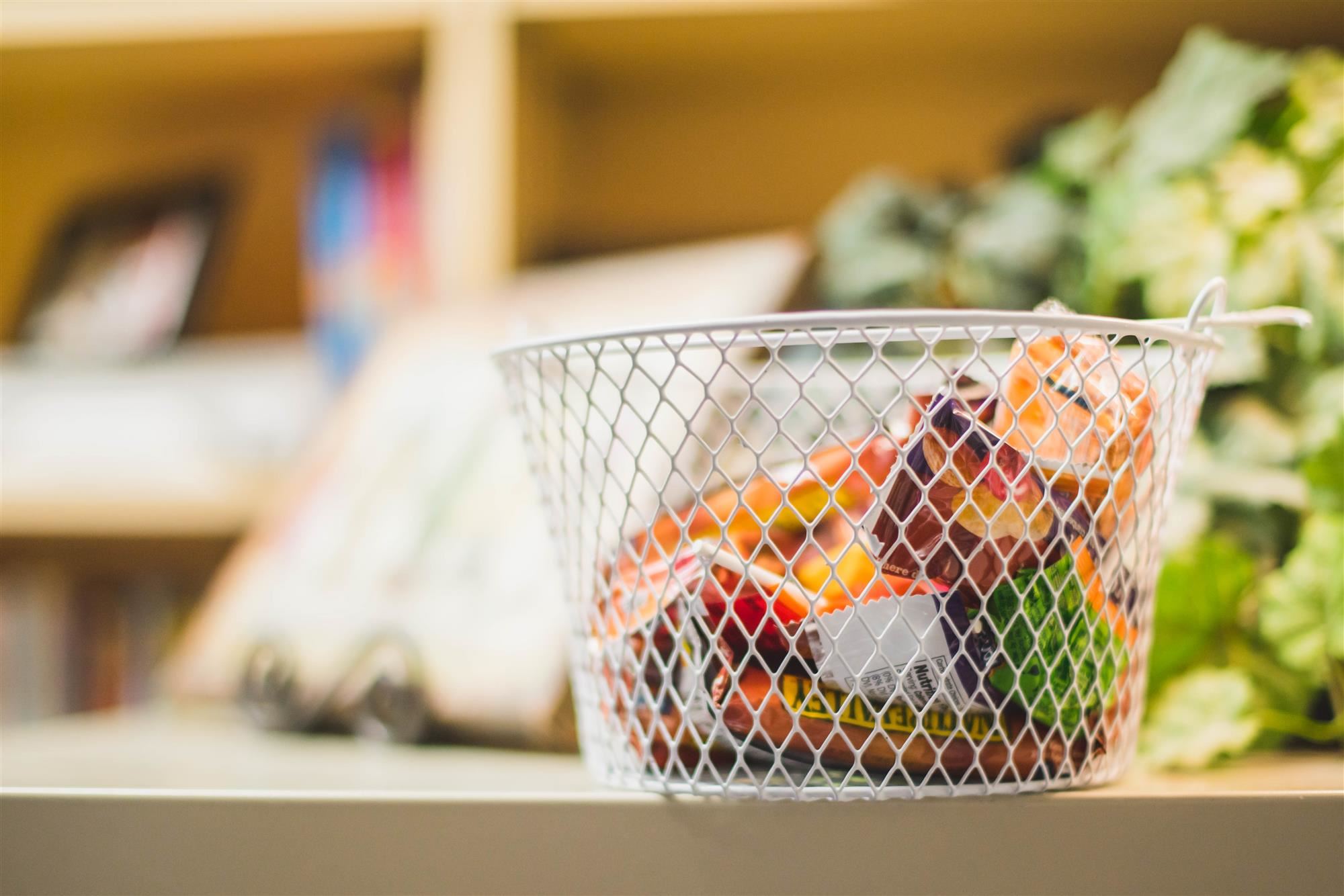 The H3 Snack Pantry is proving to be a valuable asset to the campus...and it all started with a small basket and a few granola bars.


---

To help contribute to the H3 pantry, please visit the H3 Amazon wish list. Hebron High School is a Carrollton, Texas high school in the Lewisville Independent School District. Follow Hebron on Facebook, Twitter and Instagram to see more from the Hawks throughout the school year or visit Best Schools in Texas for more information about joining the Lewisville ISD family.