Return to Headlines
Flower Mound High School Tech Club Continues to Dominate
STEM-focused club excels in state, national and international competitions.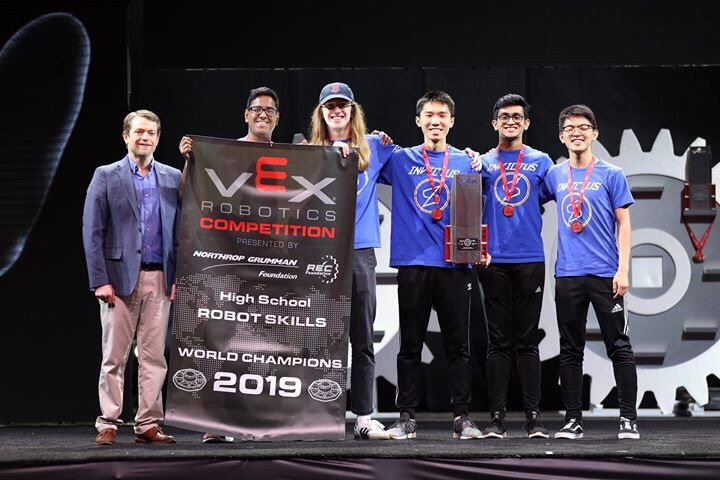 May 3, 2019 — It's been full STEM ahead for the Flower Mound High School (FMHS) Technology Club this school year.
Led by school sponsor Ralph Szydlik, FMHS Tech Club encompasses four STEM-related programs: VEX Robotics (VEX); FIRST Robotics Competition (FRC); FIRST Tech Challenge (FTC); and the Technology Students Association (TSA).

At the TSA state competition, FMHS took second place overall, and Adam Yook, an FMHS junior, received second in total individual points. FMHS walked away with 68 first places, 41-second places, 31 third places and 32 Finalist Pins. This is the fourth year in a row for FMHS to finish in the top three at state.
Undertaking a new adventure, FMHS started eight new FMHS FTC teams and sponsored several teams at FMHS feeder middle schools. One FMHS FTC team, comprised of all freshmen, advanced to the Texas regional competition. In its rookie season, many great strides were made with this new robotics platform.
As for VEX Robotics and FIRST Robotics – both teams advanced to their respective international competitions.
FRC Team 4192 and Jaguar Robotics, qualified for Worlds based on their performance in district and state competitions.
For FRC, this was the second consecutive year the team progressed to the World's stage competing against 15,000 students from 40 countries. FMHS FTC Team 4192 won the FIRST Robotics Competition Hopper Subdivision Championship, an achievement of great magnitude – finishing among the top 24 teams out of the 700 competing at Worlds.
"This year, competing at the World's competition was a once in a lifetime experience," FTC Team 4192 Team Captain Adam Yook said. "To battle out from the bottom of the division and end up working with and competing against some of the best teams in the World, is something we will never forget."
He added, "This was supposed to be a rebuilding year, but I can say pretty confidently, we played a major role in our alliance winning the Hopper Division. The leadership of Mr. Szydlik and our devoted mentors turned this 'rebuilding' year into a winning year."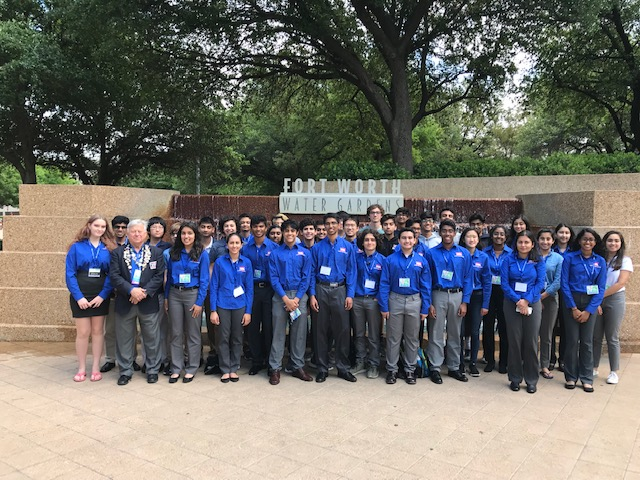 VEX Robotics had equal success with two of the three FMHS teams qualifying for Worlds. Team 2019F participated in its fourth consecutive VEX Worlds Championship, an outstanding achievement in and of itself. They competed in the Science division against the eventual World Champions as well as many other top VEX teams. This team, compromised of seniors, have persevered each year to garner many accolades and awards throughout their VEX careers – too many to list. In addition, Team 365X finished second in the Research division and captured first place in the Robot Skills competition for the third time in the past four years.
"Our FMHS Robotics program continues to perform and compete at the highest levels and that is a testament to our students and our administration here at Flower Mound High School," Szydlik said. "I want to thank the parents and business community for investing their time and resources in our youth."
Learn more about FMHS Technology Club here or see more photos posted on the FMHS Robotics Instagram account here.