Return to Headlines
LISD Announces 2016-2017 National Merit Scholars at FMHS
Oct. 5, 2016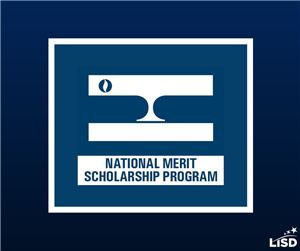 Lewisville ISD (LISD) is proud to announce 246 high school students who were recently recognized for their outstanding academic achievement by The National Merit Scholarship Program (NMSP) and National Hispanic Recognition Program (NHRP).


Approximately 49 students were named National Merit Semi-Finalists Scholars, 172 National Merit Commended Scholars and 25 NHRP scholars.
"LISD congratulates this outstanding group of students for their tremendous accomplishment," LISD Superintendent Dr. Kevin Rogers said. "Not only is it a reflection of their personal commitment to academic excellence, it is a testimony to all those who have helped them reach this milestone – family members, teachers, and countless others who have influenced them along the way. This is a well-earned honor, and I can't wait to see what these terrific students do next."
The following lists Flower Mound High School's recipients. These students represent .5 of 1 percent of the nation's high school graduates.
Flower Mound High School
FMHS National Merit Scholar Semi-Finalists
Nicholas Bartholomew, Cedric Bernier, Matthew Bodenmiller, Nicolas Chae, Anurag Dhillon, Anthony Donaldson, Clara Drew, Kirtana George, Elizabeth Hanna, BrieAnn Harris, Jacob Hochfelder, Aditya Iswara, Abel Kim, Taewon Lee, Keven Li, Kylie Long, Aahlad Madireddy, Madison Martin, Sara McCann, Juhi Patel, Sahana Prabhu, Eric Rackelin, Kartik Reddy, Emily Spiek, Chase Stober and Michael Sullivan.
FMHS National Merit Commended Scholars
Suchir Angana, Madelyn Balusek, Marques Berry, Wyatt Bullough, Lauren Cattoor, Carson Clark, Kaitlyn Cook, Evan Cote, Elizabeth Crawford, Margarita Davis, Emma Day, Addison Deisher, Roberto Fuentes, Garrett Gantt, Isabelle Garlotte, Caitlin Geiger, Taryn Glover, Reece Goudeau, Catherine O'Malley Graham, Sarah O'Malley Graham, Michael Haney, Mohammad Hashemi, Carter Henderson, William Huber, Anushka Jain, Key Mong Jang, Rebecca Johnstone, Joshua Kall, Kaitlyn Kotera, Morgan Maness, Samantha Marquise, Luke McFarling, Amruss Medjkane, David Mikhail, Mikayla Moore, Andrew Mount, Mitchell Mrozek, Jenny Myung, Samantha Patterson, Saigaurav Purushothaman, William Radke, Nicholas Ramirez, Meera Rao, Eric Richter, Ryan Richter, Nicholas Romanow, Lauren Rosser, Abigail Ruesy, Rylan Russell, Kristen Smith, Matthew Spretz, Eric Stanley, Caroline Stinger, Ajay Thatte, Jackson Trent, Ryan Uken, Lia Varghese, Emily Williams, Nielsen With, Jocelyn Yun, Shelby Zellen, Brian Zhao, Alexandra Zimmerman and Cassandra Zinecker.
FMHS National Hispanic Scholars
Duke Carrillo, Miguel Molina, Joshua Kall, Simone Brazzini, Eric Curl, Matthew Bodenmiller, Brooke Forth, Karen Gonzalez, Charles Condon, Roberto Fuentes, Nicholas Ramirez and Anne Hollon.
Learn more about the scholarship programs by visiting www.nationalmerit.org and/or www.collegeboard.com.
See LISD's complete list of National Merit Scholars
here
.