Return to Headlines
Kolbeck Named National CTO of the Year by Consortium for School Networking
Lewisville ISD Chief Technology Officer (CTO) Bryon Kolbeck has been named the Consortium for School Networking's (CoSN) CTO of the Year, a national recognition. The Frank Withrow Outstanding CTO of the Year Award recognizes a standout CoSN member whose leadership has helped transform their school district.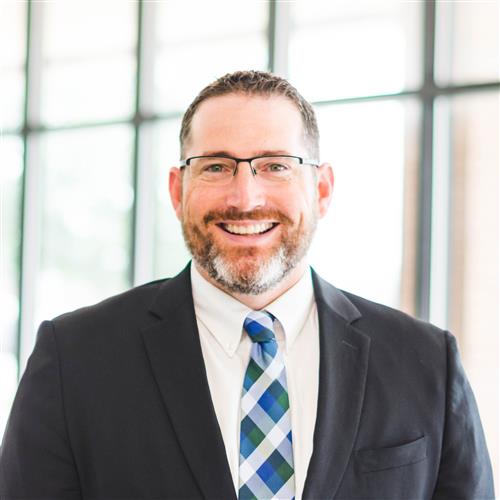 "I'm honored and humbled to be awarded CoSN's Chief Technology Officer of the Year," Kolbeck said. "It is a tremendous recognition of the efforts of our team in Lewisville ISD, and I am proud to accept the award on behalf of the more than 115 hard-working technology department staff members in our district."
He added, "I feel extremely fortunate to work in a school district like Lewisville ISD, whose leadership and community has long supported technology, both as an instructional tool in the classroom and to serve our staff members."

In his role, Kolbeck oversees the district's three technology divisions: Technical Services, Information Services and Network Infrastructure & Cyber-Security. Since joining the district in 2015, Kolbeck has remained committed to leading LISD Technology to new heights.
"There is no one more deserving of this honor than Bryon Kolbeck," LISD Superintendent of Schools Dr. Kevin Rogers said. "He exemplifies the best of public education and is committed to serving the students and staff of this district. His leadership, knowledge and expertise has played a key role this school year as we continue to navigate a year unlike any other."
In 2016, LISD was one of seven districts nationwide, and the only in Texas, to receive CoSN's inaugural Trusted Learning Environment (TLE) Seal. The seal signifies the district's commitment to protecting student data, and the district continues to successfully maintain the two-year distinction.
Additionally, in the midst of the global pandemic, Kolbeck spearheaded LISD's participation in Sprint's "1Million Project," a foundation that works to close the accessibility gap. Nearly 400 high school students across the district were provided internet hotspots through the partnership, allowing them to learn remotely during school closures.
"Bryon's track record accurately reflects his steadfast dedication to advancing education technology," said Keith Krueger, CEO of CoSN. "We are excited to recognize his vast list of achievements with the CTO of the Year award. School districts that have active technology leaders like Bryon are day-in and day-out preparing their students to succeed in the ever-changing technological landscape."
Kolbeck also continues to champion opportunities for students. From promoting digital citizenship to increasing accessibility for student learners, Kolbeck wants to provide students in LISD the best possible learning experience.
In a video interview for the CoSN award, LISD Director of Information Services David Koonce and LISD Director of Digital Learning Michele Jacobsen both highlighted Kolbeck's dedication to both students and staff and their success.
"Bryon Kolbeck is one of the most energetic, driven, passionate people I have ever met," Koonce said. "He has a passion for his work and making a difference."
Jacobsen added, "I think what sets Bryon apart is he brings people together. He brings people together to have conversations on student data privacy, on the technical pieces, on instructional pieces. So many times, a CTO is just so involved in that technical piece, they don't have a chance to get away, and Bryon makes the time to get away and really make sure everything blends well together."
ClassLink, who sponsored the award, also remarked on Kolbeck's leadership.
"Bryon's deep understanding of how and when to use technology to build successful learning environments is worthy of celebration," said George Perreault, ClassLink Chief Academic Officer. "We are incredibly proud to acknowledge the impact of his efforts on both students and educators with this award."
Last month, the Texas K-12 CTO Council honored Kolbeck with the Grace Hopper Award, the organization's "Outstanding CTO of the Year" distinction.