Return to Headlines
TECC-West Honors Students with Employment Signing Day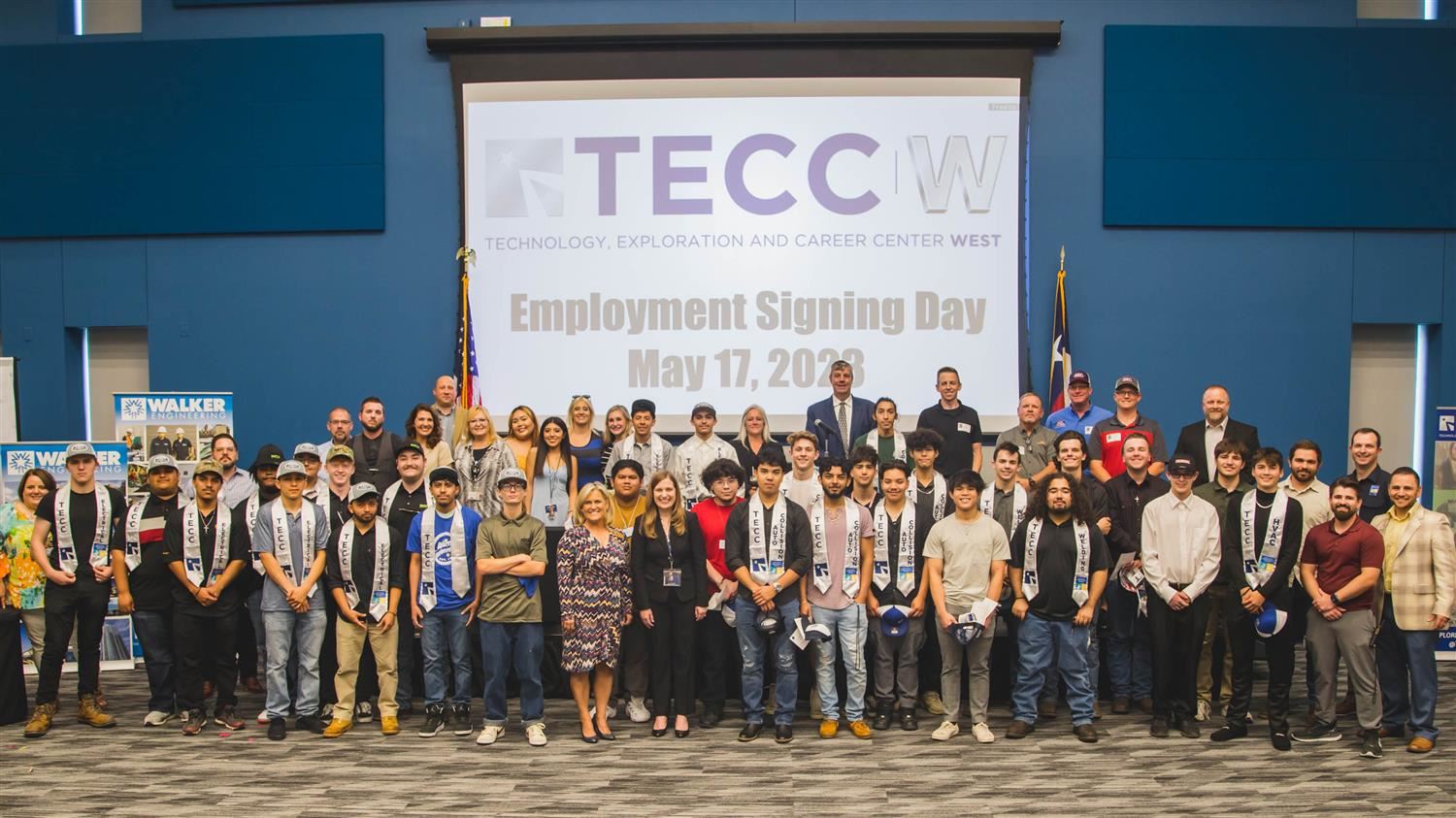 Students at TECC-West were recognized for their success and accomplishments at the second annual signing day, where students in five programs signed letters of employment after completing career certifications.
Last year laid the groundwork because it was the first set of seniors to finish the two-year program at TECC-W, which opened in 2020, and earn certifications to set them up with job opportunities before they even graduate high school.
In 2022, TECC-W honored students signing with Heating, Ventilation, and Air Conditioning (HVAC) and Electrical certifications. This year, TECC-W is including students from five programs — Auto Collision, Cosmetology, Electrical, HVAC, and Welding — who have completed certifications and are ready for the workforce. After the response received about how much students enjoyed and appreciated the signing day, TECC-W Director Justin Gilbreath decided to turn it into an annual tradition.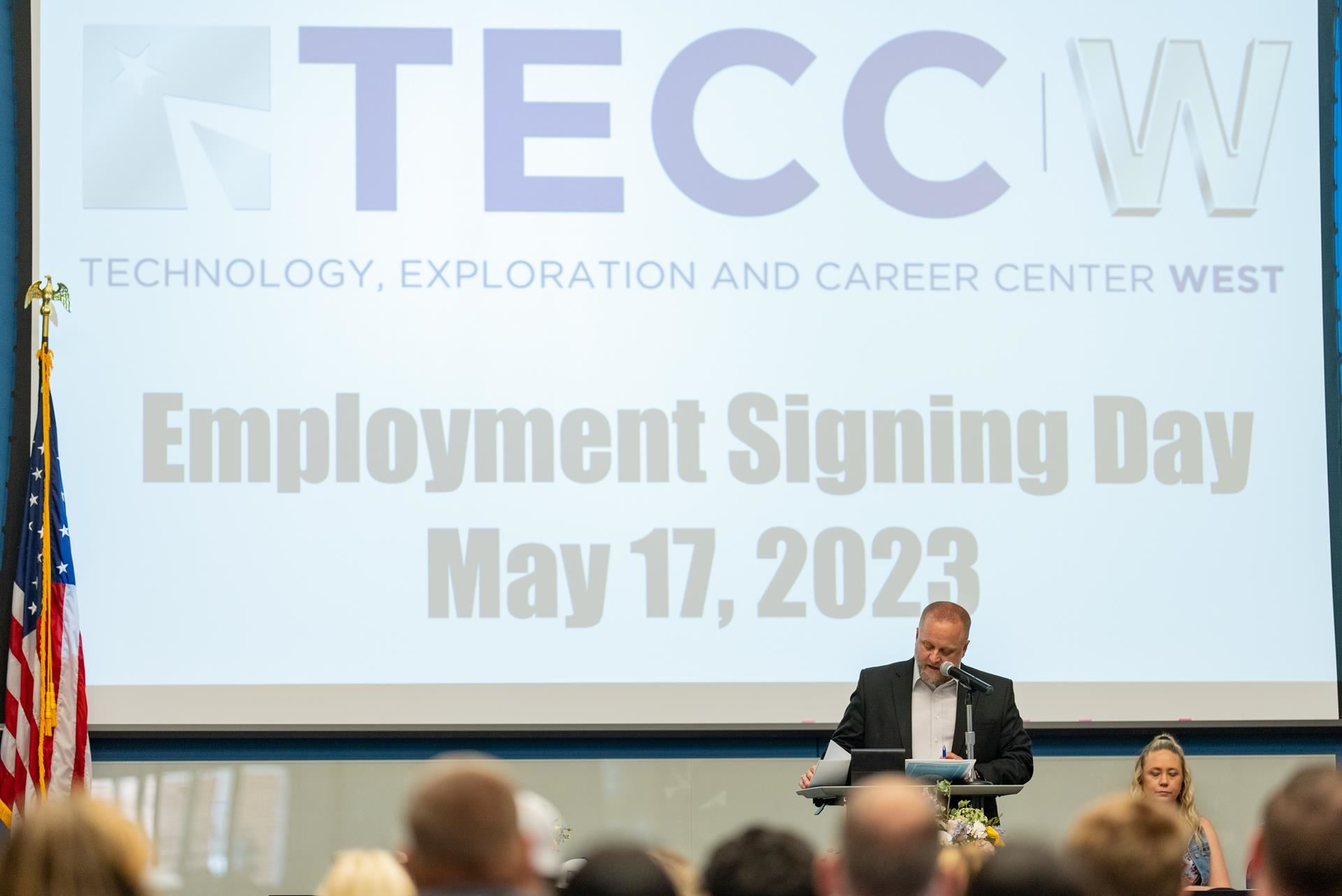 "Last year, the signing day was one of the highlights of the year," Gilbreath said. "We decided to include all programs if they were able to participate because we have students going to work out of most programs. Many of our students may not get recognized for the activities they are involved in at their home campus, but we wanted to be sure they received recognition for the work they have done while at TECC-West."
The students also received an official company hat or shirt as they completed the process for the business they committed to go to work for immediately upon graduation. Representatives from the local businesses were on hand to officially welcome the students to the company.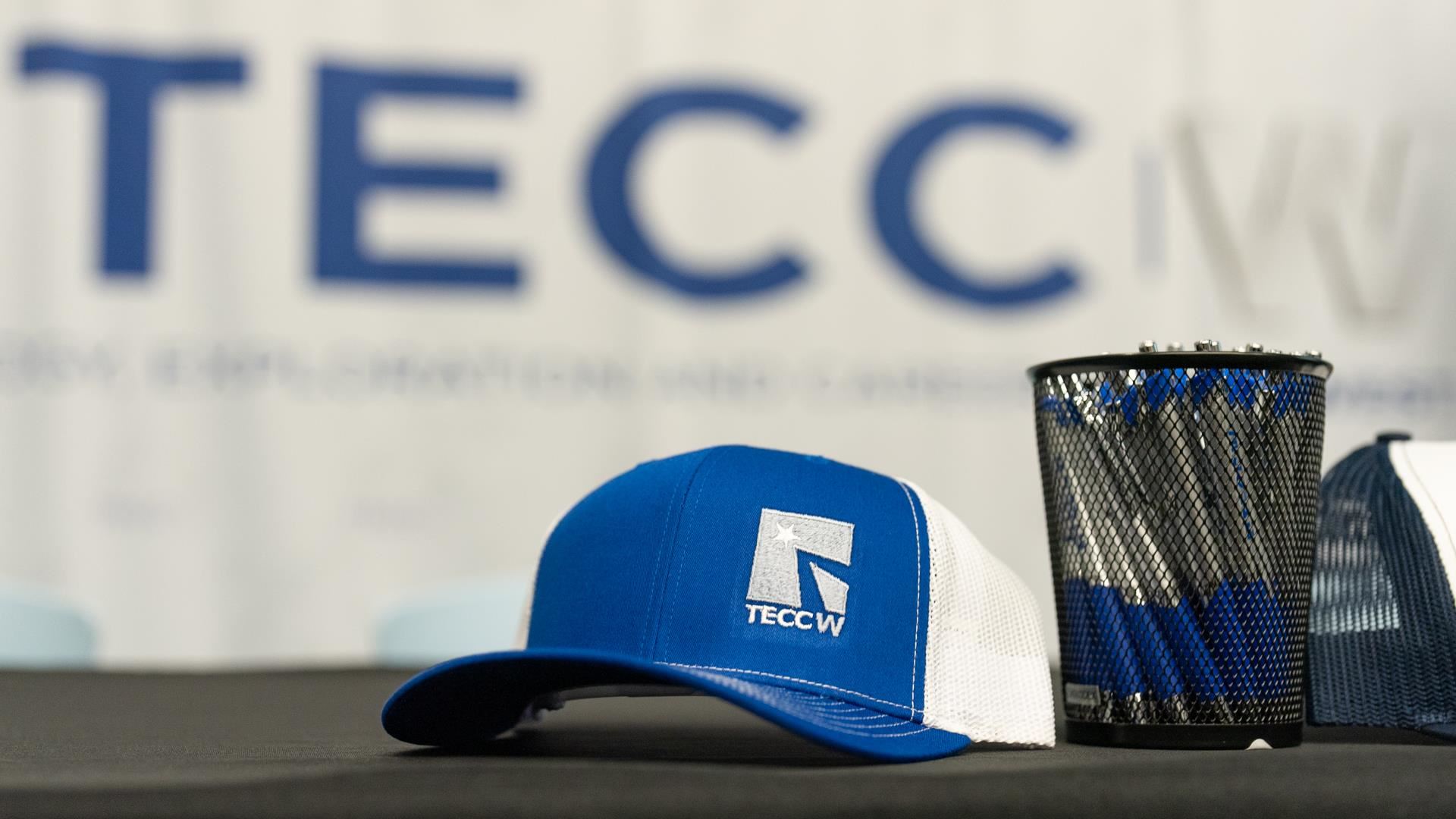 "These students are program completers, leaving with industry certifications and will be receiving stoles for their involvement in our CTE programs," Gilbreath said. "It has grown considerably from last year, and we anticipate it to grow bigger every year going forward. Students who go all the way through a program are better prepared to pursue career opportunities or further their education in the industry. Their future is 'Beyond All Limits.'"
Click here to view a full list of signees at LISD.net/CTESignees.
Click here to view photos from the CTE Signing Day ceremony.
---
The mission of the Career and Technical Education (CTE) department in the Lewisville Independent School District is to provide a quality educational program that enables all individuals to achieve their fullest potential in the pursuit of high-skill employment and advanced education. Check out the CTE website or visit Best Schools in Texas for more information about joining the Lewisville ISD family.