Return to Headlines
Flower Mound High School Backs its Heroes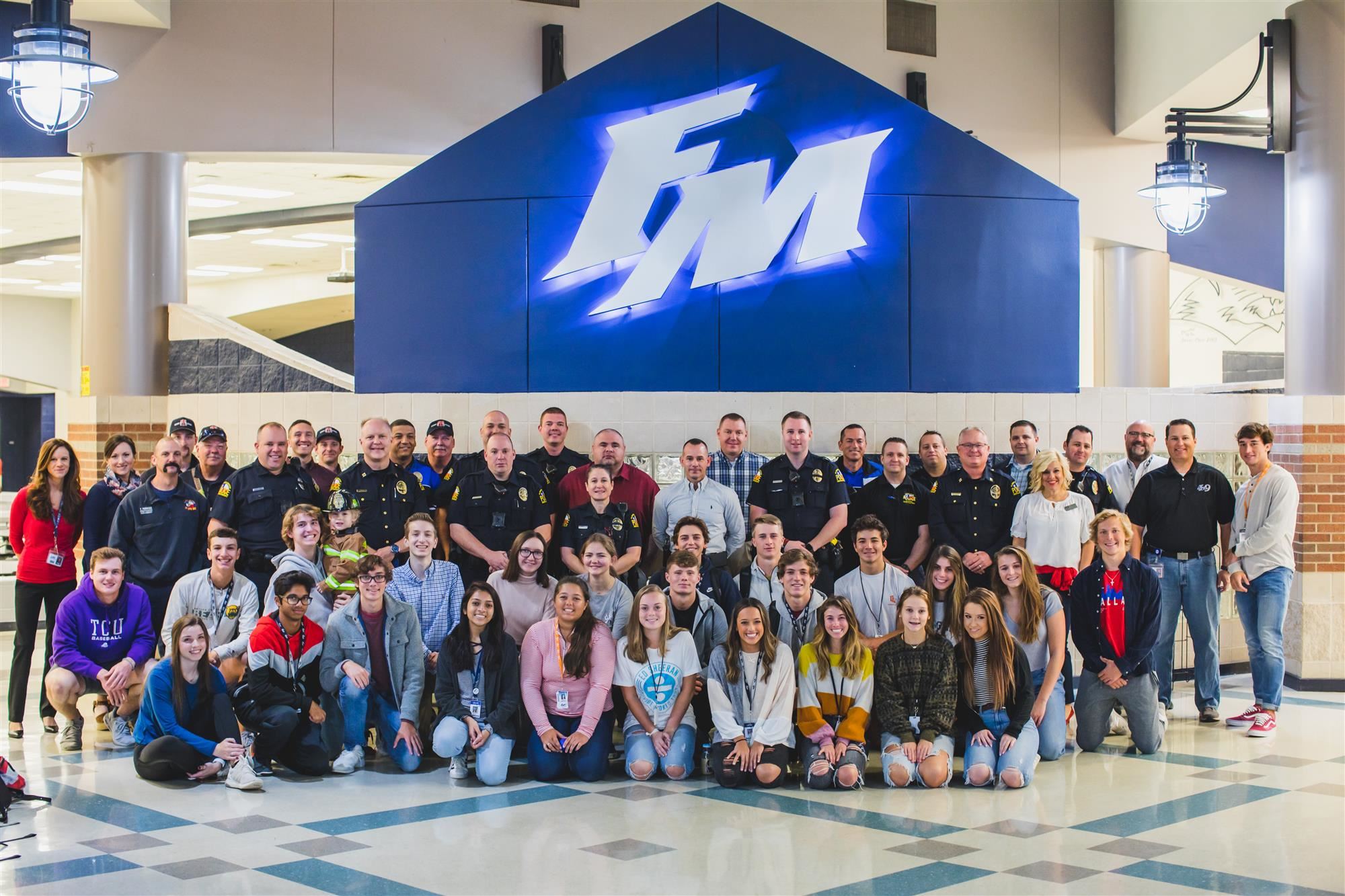 For the past four years during Red Ribbon Week, Flower Mound High School has opened its doors to local police officers to show their appreciation for all that they do for the school and community. This year, they changed the name of the event from Back the Blue to Back the Heroes Day and extended the invitation to the local fire department.

"Honoring our local heroes today is our way of saying 'thank you,'" FMHS Counselor Amy Berry said. "It is also a wonderful opportunity for our students to meet our police officers and firefighters in order to learn a little more about them and what they do for our community every day."
When special guests arrived on campus, they were greeted by cheering students holding various posters with thank you messages. Then, the guests lined the main hallway where students would stop by shake hands, share their thanks or even chat for a little before heading off to class for the day.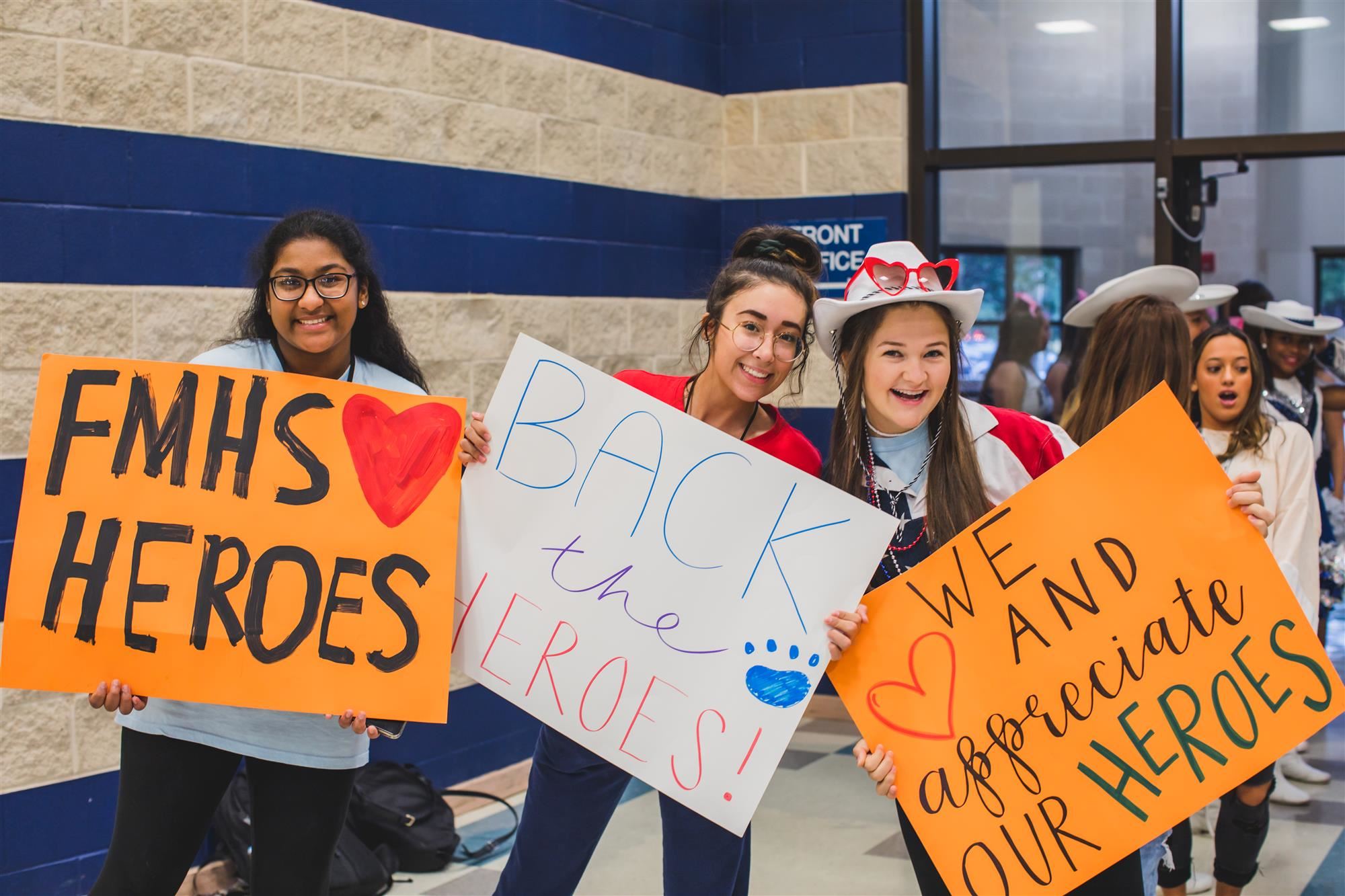 "Meeting these great men and women makes me appreciate, even more, the hard work they provide for our safety," FMHS junior Regan Weaver said.

After the school day began, the special guests were led to the cafeteria for a complimentary breakfast and a special performance from FMHS choir students.

Entering his sixth school year at FMHS, School Resource Officer Justin LoBello takes pride in building relations ships with students and staff.
"It is great to feel appreciated by the students and faculty at Flower Mound High School," FMHS School Resource Officer Justin LoBello said. "It was nice to get our brothers in the fire department involved this year. I know they, and the other police officers who were able to attend, greatly appreciated the support shown to us this morning. This is just another example of what makes Flower Mound such a great community to live and work in."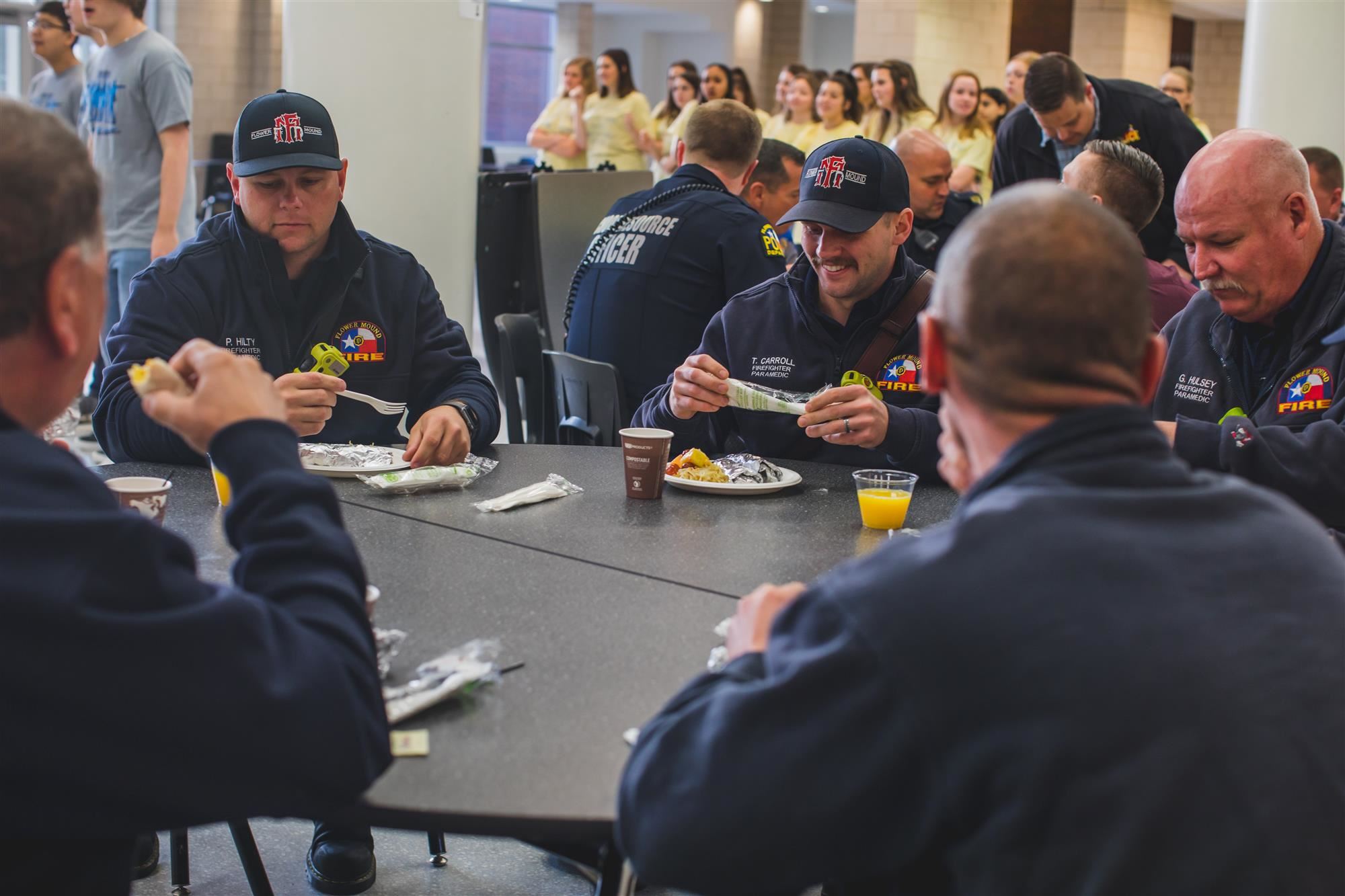 See more photos from FMHS Back the Heroes Day on Flower Mound High School's Facebook page.


---
Flower Mound High School is a high school located in Flower Mound, Texas in the Lewisville Independent School District. Follow Flower Mound High School on Facebook and Twitter, to see more student experiences throughout the school year or visit Best Schools in Texas for more information about joining the Lewisville ISD family.