Return to Headlines
Career Day Opens Up a World of Possibilities for Shadow Ridge Middle School Students
From hearing about the world of professional sports to meeting an FBI agent, Shadow Ridge Middle School's recent Career Day piqued the interests of students. More than 30 different professionals participated in Career Day on Feb. 14, with occupations spanning numerous industries. Some of the career fields included law, engineering, fashion merchandising, government and manufacturing.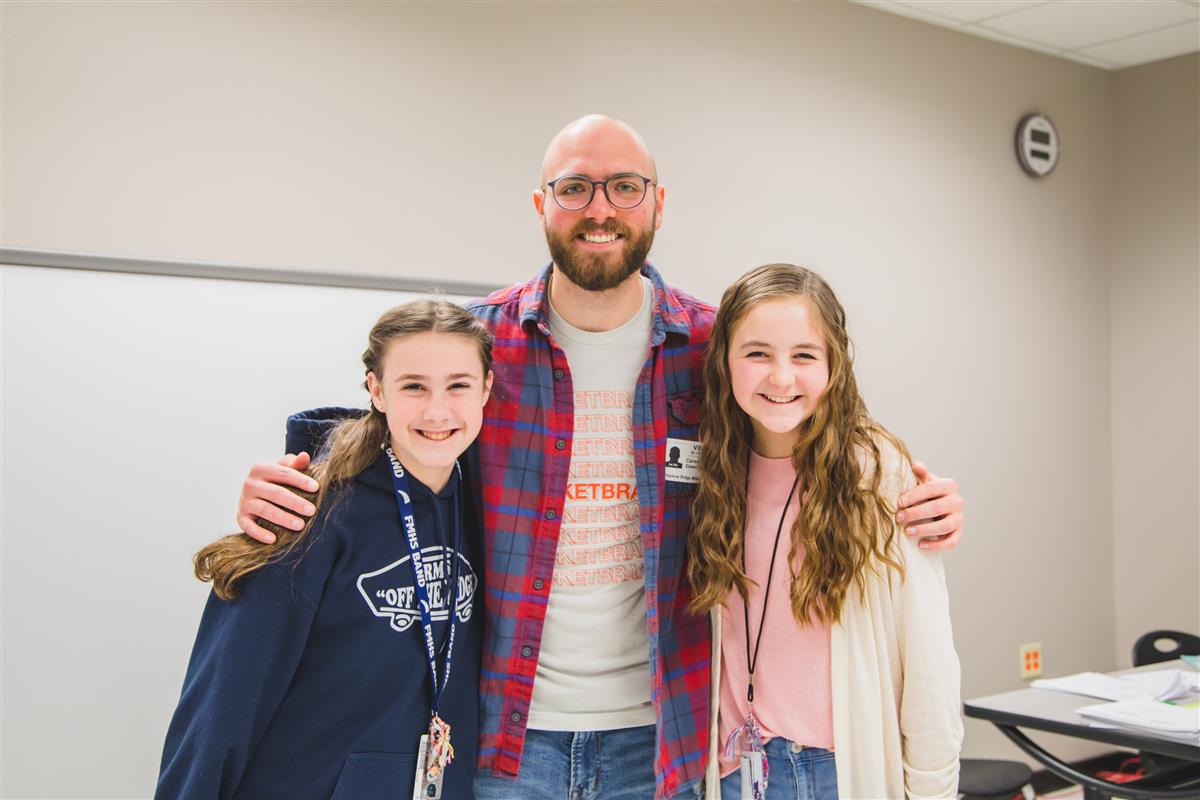 "The feedback from students was overwhelmingly positive," said Katie Hall, who teaches English/language arts and history. "They reported having fun, being interested in many of the speakers, learning about careers they had never heard of, and being grateful that all of these people would take time out of their days to come to them."

Shadow Ridge's Career Day came to be when Hall and fellow ELA teacher Emily Merrick discussed inviting author, screenwriter and speaker, Michael Anthony Steele to come visit with their ELA classes. However, that plan soon evolved into something much bigger.

"Mr. Gibson [Shadow Ridge principal] thought it would be a good idea to expand the day to include a variety of careers and to open it up to all students," Hall said.

Hall and Merrick built the day around Steele presenting to each grade level for an hour. During his presentation, Steele shared his educational path and career as an author, screenwriter and special effects coordinator.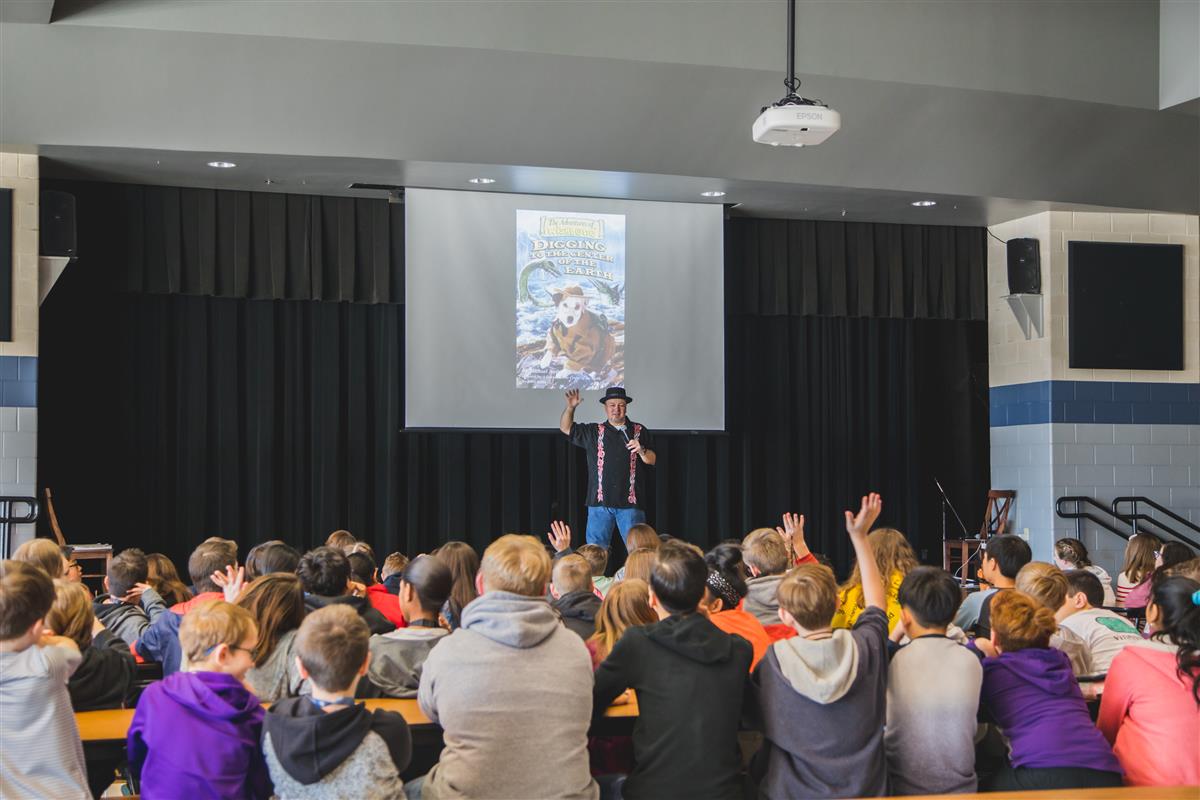 "His whole presentation centered around being yourself and finding the career or careers that are perfect for you," Hall said.

With time carved out for Steele to serve as the keynote speaker, Hall and Merrick had to figure out how to ensure the rest of Career Day ran smoothly with the other guests. Through strategic and thoughtful planning, students were divided alphabetically by grade-level into groups of about 18-24 students, with each group given a color and each color group given a specific schedule of speakers to rotate through.

Splitting students into groups also helped ensure class sizes weren't too large and allowed the presenters the ability to productively share about their careers during the allotted time.

"Because of all of our planning on the front end, each student knew exactly where to be and when throughout the day," Merrick said.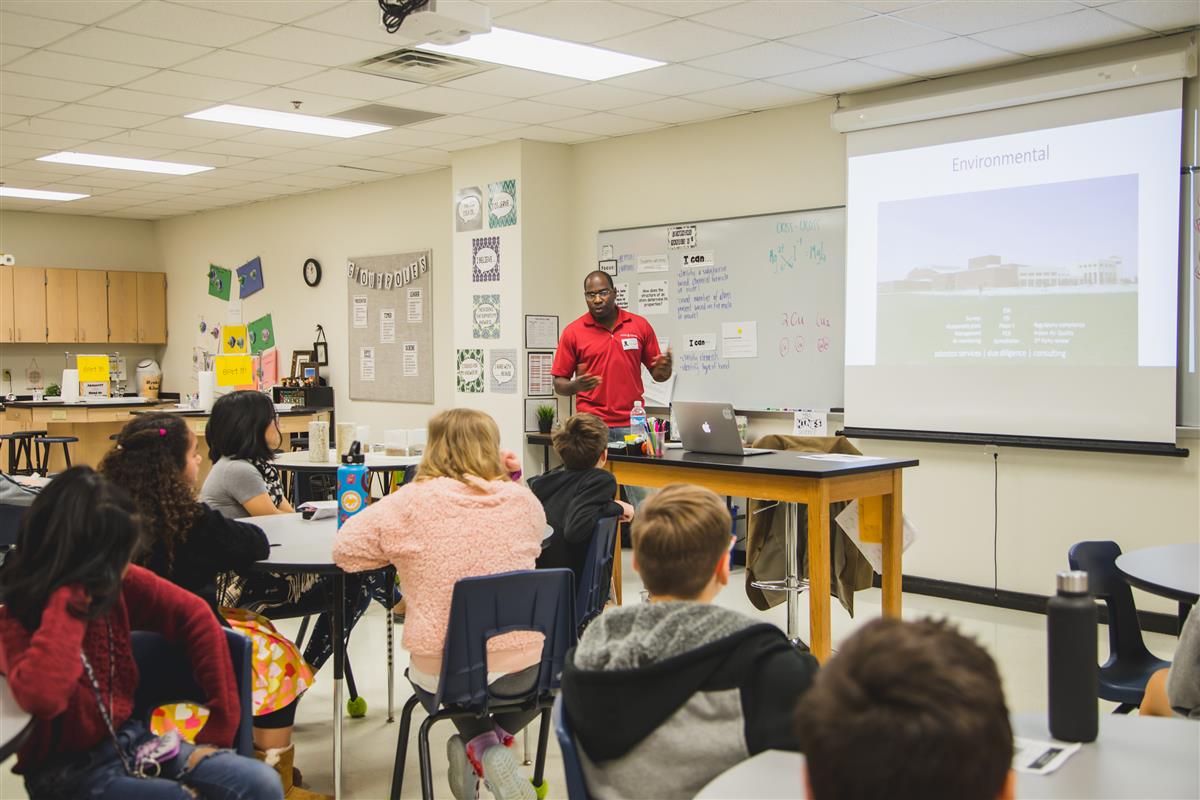 The group of special guests was mostly comprised of parents or relatives of students and staff, however, a few community members, such as a local gym owner and a producer, also participated. And, the Shadow Ridge students were impressed with what the guests had to say.

"One man was an engineer and built airports," sixth-grader Allie Makofske said. "He was working on one in Chicago. I liked hearing about that."

Eighth-grader Luke Munro said the FBI agent's career stood out to him, noting the job seemed interesting and the agent shared many "cool" stories. However, one speaker in particular, likely made the biggest impact on Muro.

"I am very interested in being an athletic trainer," he said, "and Mr. Hall was the head athletic trainer at TCU, so he was really cool to meet and listen to."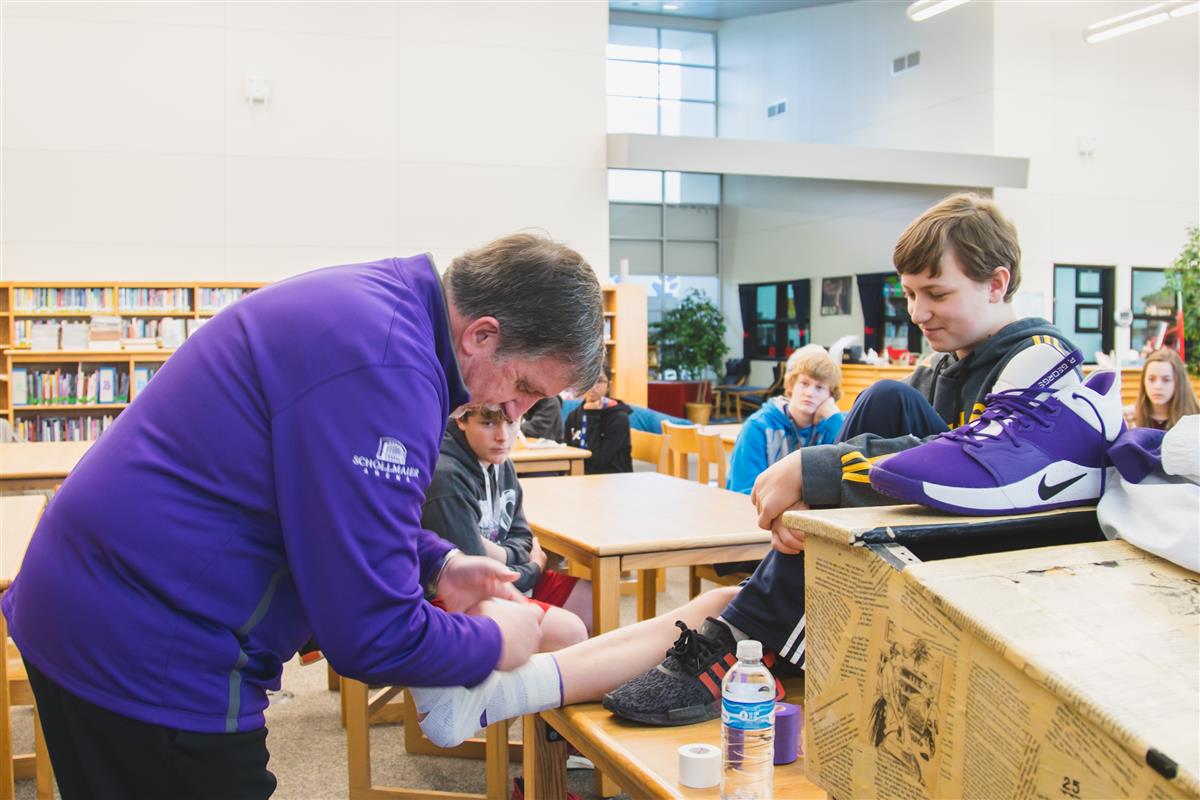 With the ever-evolving job market in mind, Hall and Merrick said career days are vital as students can see what's out there for them. Presenters were not only asked to share about their work days and careers, but also how they got into their line of work, what certifications/schooling were required, and what they wished they'd known before beginning their jobs.

"Our goal was to broaden our students' way of thinking, expose them to various professions, and show them just how many options they have of what to be when they grow up, even in our own little community," they said.

Career Day gave students like Asha Patel and Makofske, the opportunity to have a taste of what lies ahead.

"I enjoyed the different careers we got to experience because it helped me try to figure out what I would want to do when I'm older and what I wouldn't want to do," Patel, a seventh-grader, said.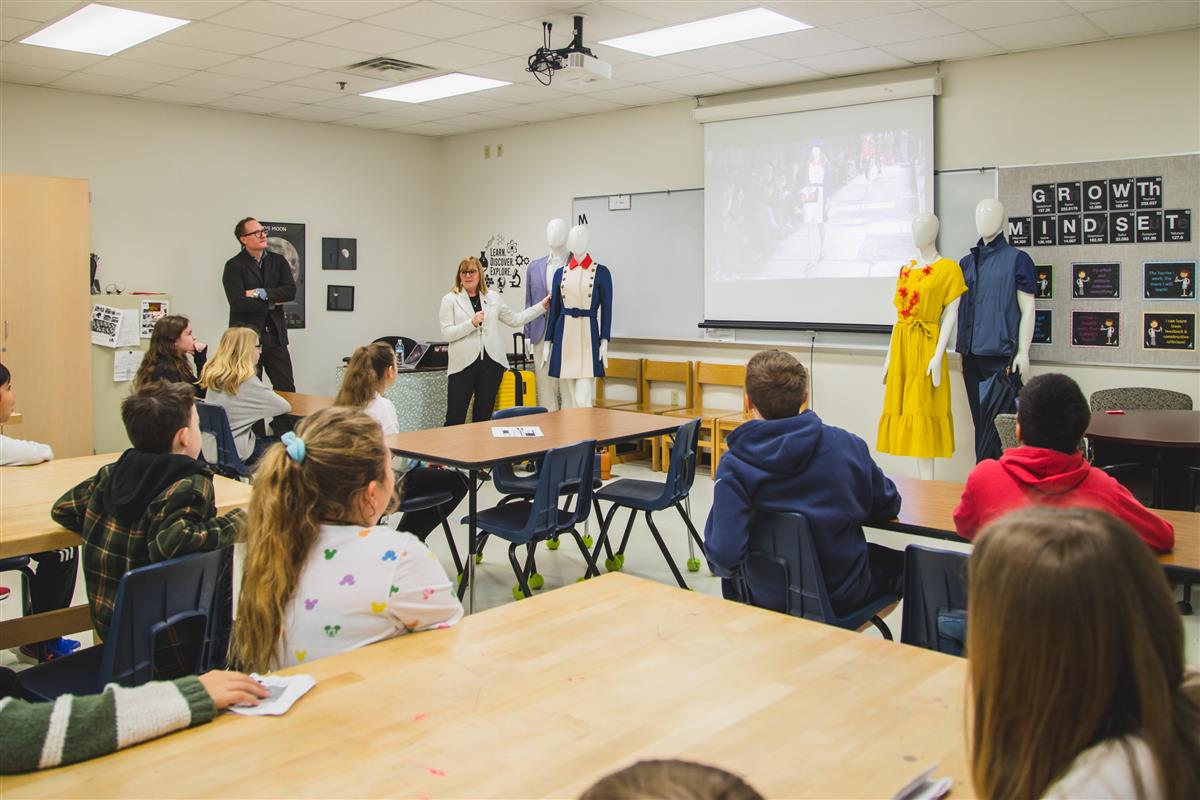 Added Makofske, "I liked getting to move from class to class and getting to see all the different things you could be. There were a lot [of careers] I hadn't ever thought about. I really don't know what I want to be when I grow up yet, maybe something in sales, but it was super interesting to hear about different careers."

For Hall and Merrick, they appreciated the opportunity to plan such an important learning experience for students. From administration to the guest speakers to the students, everyone was all in for Career Day at Shadow Ridge.

"We are so grateful to be a part of a community that says yes to big ideas," they said.


---
Shadow Ridge Middle School is a middle school located in Flower Mound, Texas, serving grades 6-8, in the Lewisville Independent School District. Follow Shadow Ridge Middle School on Facebook and Twitter to see more student experiences throughout the school year or visit Best Schools in Texas for more information about joining the Lewisville ISD family.