Return to Headlines
McKamy Middle School is Culturally U-Knighted
McKamy Middle School's student body is home to dozens of different cultures from around the world and on March 24, the Knights were Culturally U-Knighted at the annual multicultural event.
It's the third year that McKamy has hosted Culturally U-Knighted, an event on campus where students and families gather at display tables to showcase and celebrate their cultures for other students and families. At each table, students have artifacts, tri-fold displays, clothes and food from their cultures for other students to learn about.
"We have a pretty broad international student body," McKamy counselor Elizabeth Wright said. "We have a lot of first-generation American students that come from countries all over Asia, Europe, South America, and Africa. We want to allow our students to experience other students' cultures."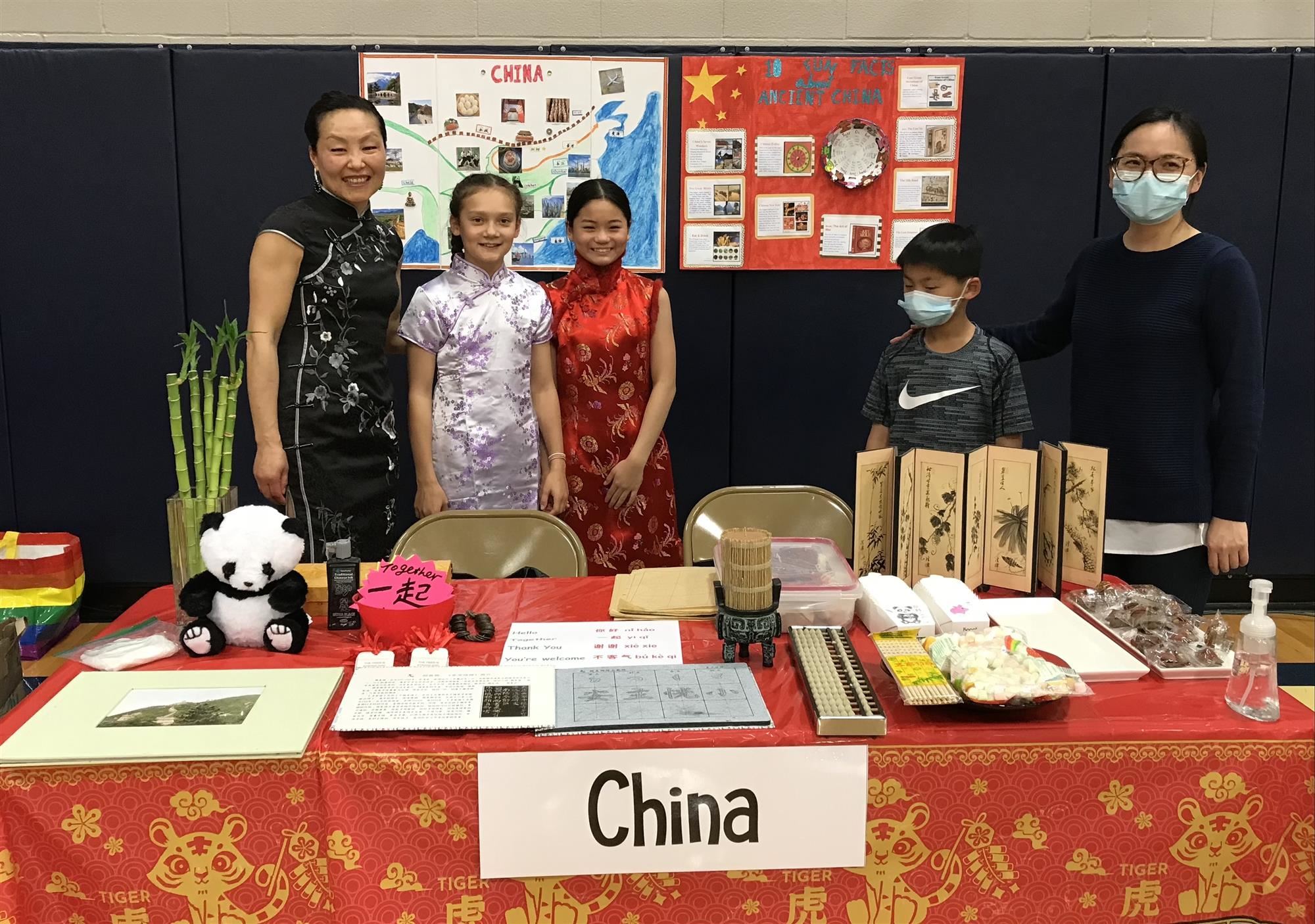 After having to hold the event virtually in 2021, students were eager to be in attendance to show off their cultures and teach their friends about their heritage. This year, there were over 20 different cultural presentations at tables around the school gym.
The list of countries at this year's events were: Argentina, Azerbaijan, Bangladesh, China, Egypt, France, Germany, India, Japan, Kenya, Korea, Madagascar, Mexico, Pakistan, Poland, South Africa, Spain, Sweden, Ukraine, United Kingdom, and Venezuela.
"We want to celebrate all of our students and let them engage with each other and get our families involved," Wright said.
In addition to the display tables, students also provided cultural performances on stage for those in attendance. 11 different cultures from China, India, Korea and Sri Lanka were featured during the performances. Students performed dances, singing songs, and storytelling about their cultures. There was also a henna table for students to get body art, a craft area for origami, and a booth to teach students how to use chopsticks.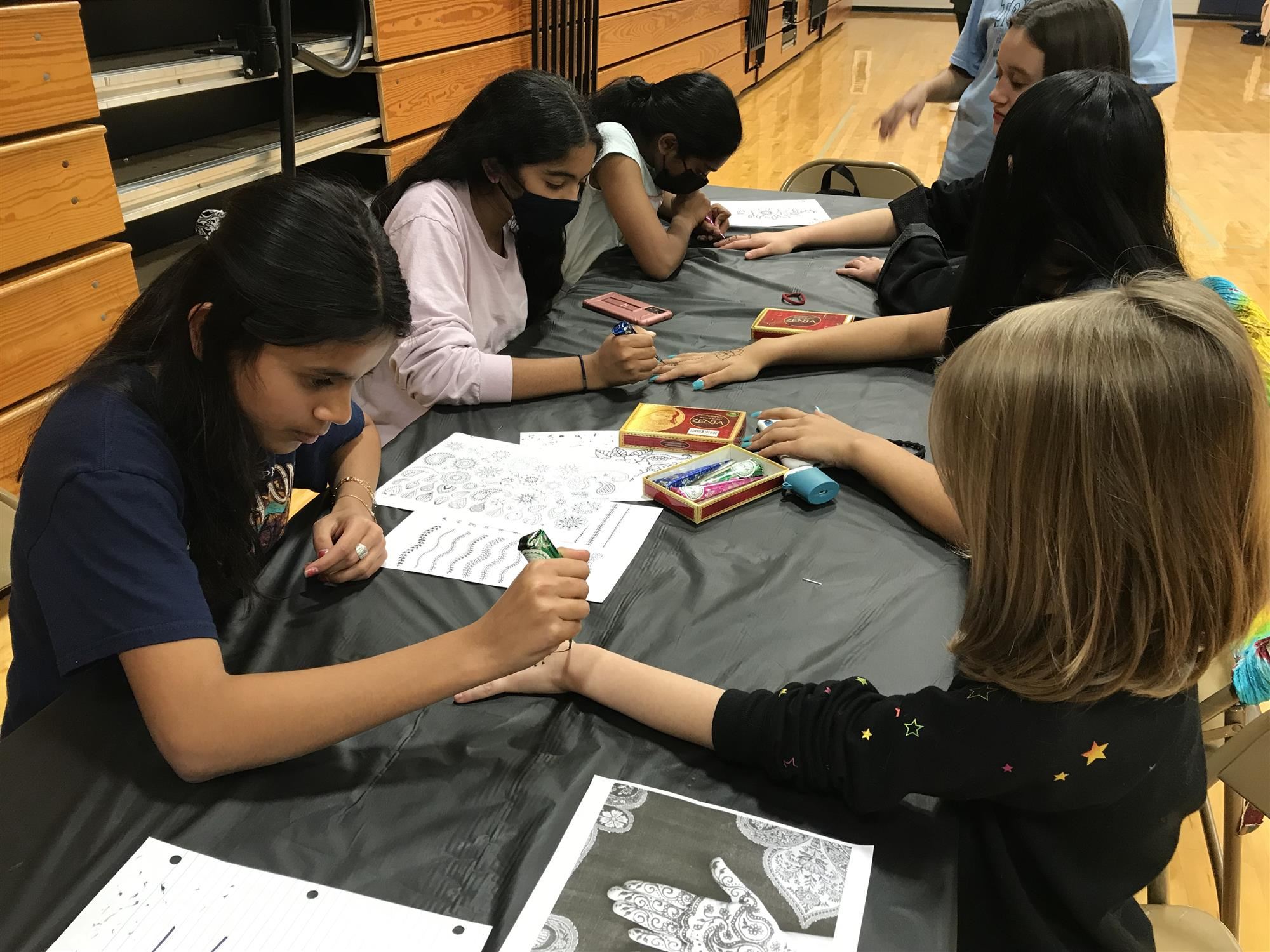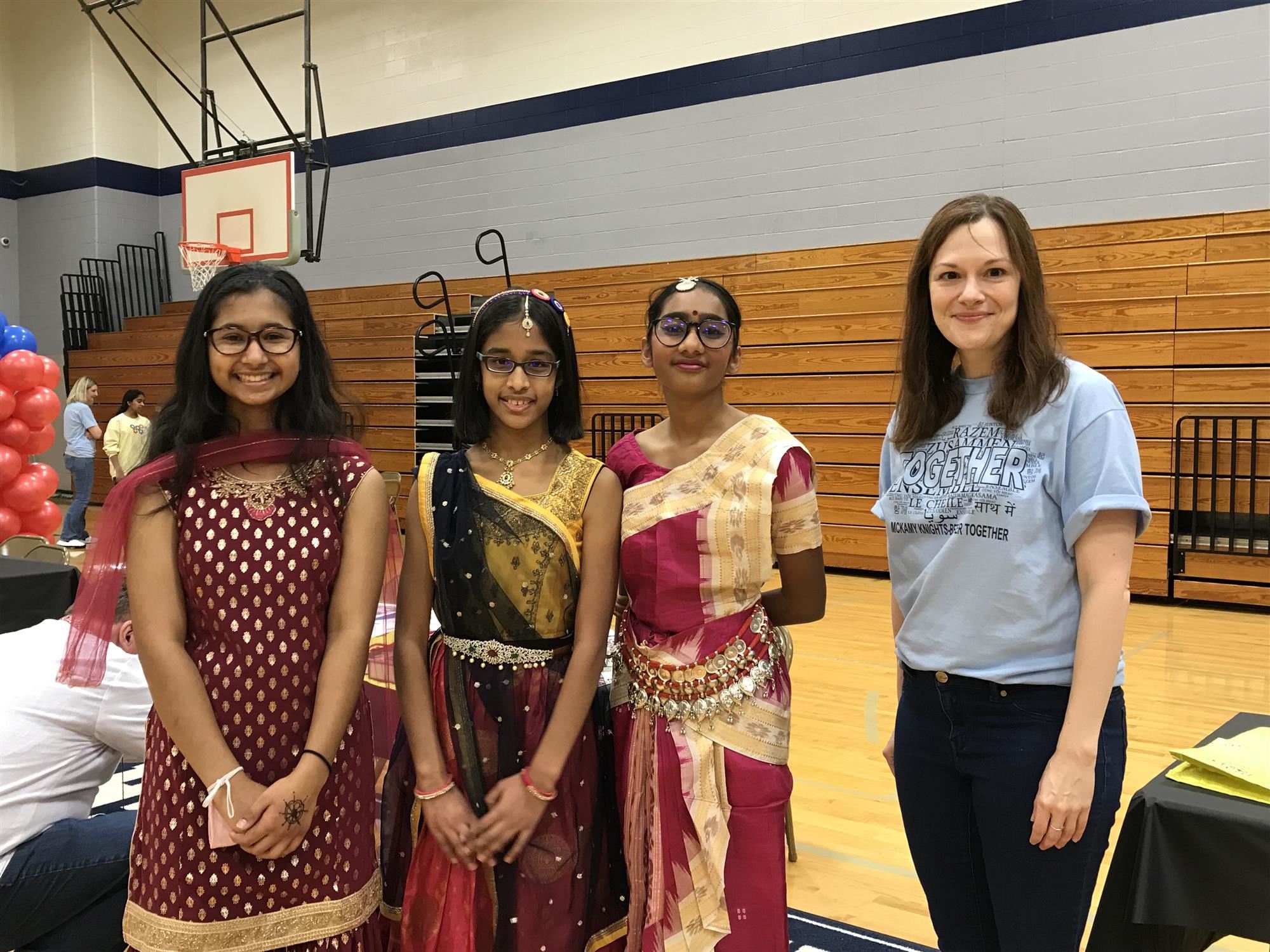 It's a school-wide event as teachers pick a country and decorate their classroom doors with educational information and pictures. In addition, the McKamy PTA provided an interactive learning exercise during the event with a bingo card scavenger hunt with clues across the building so students could learn different facts about all the cultures.
Culturally U-Knighted is an event that students love and are excited about each year. Students were asked what their favorite thing about their cultures were and the common theme amongst the responses was music and food.
"My favorite thing about Bengali culture is the music," one student said. "I believe our language and music is so beautiful because of the variety of instruments."
Another student added: "One thing I love about Romanian culture is how welcoming everyone is, along with the food and dances."
A student from Korea loves fashion and games from her culture. "I love the outfits and the folk games," she said. "I watch my grandparents play games all the time. The outfits from Korea have symbols on them and they are amazing."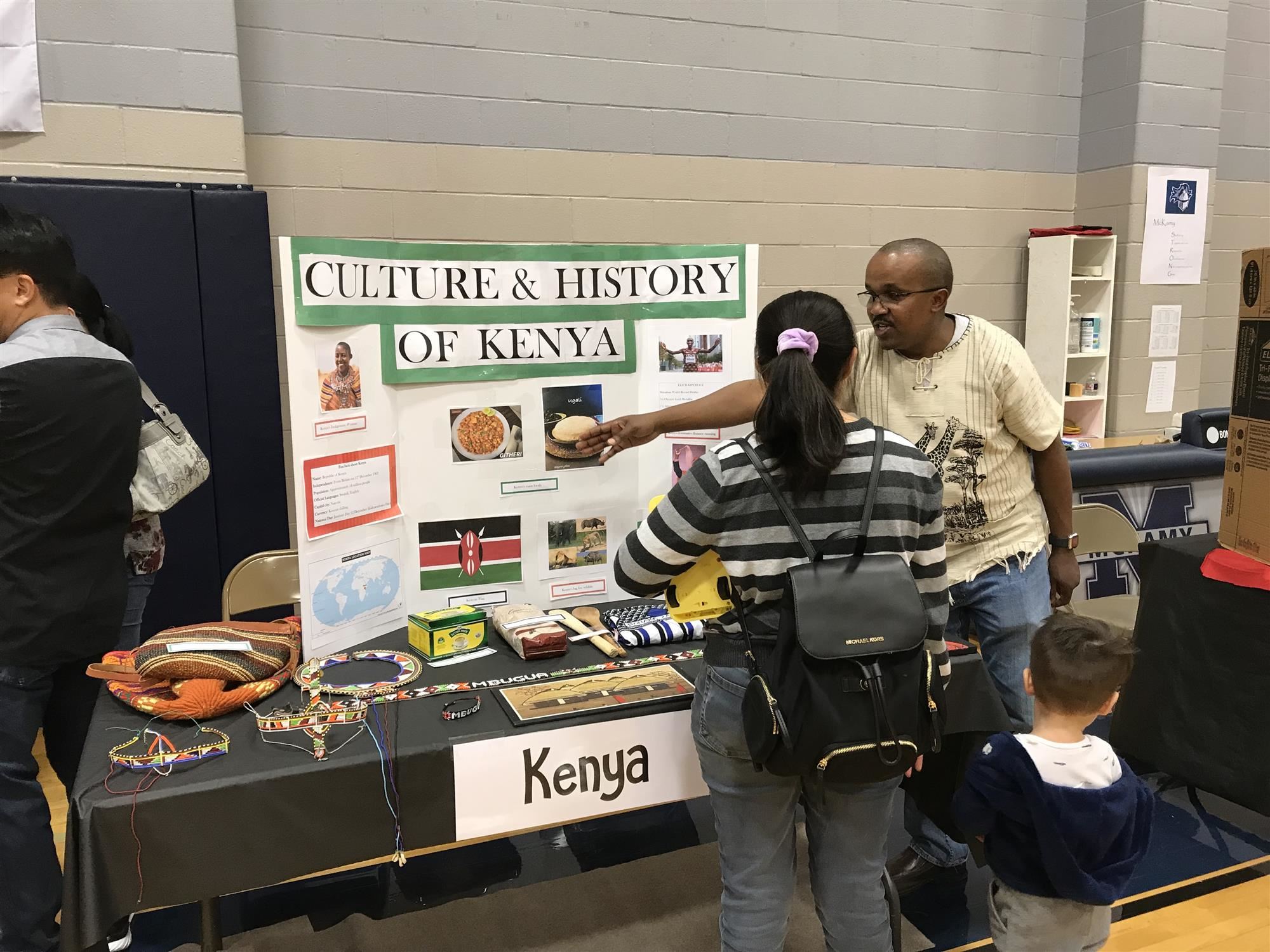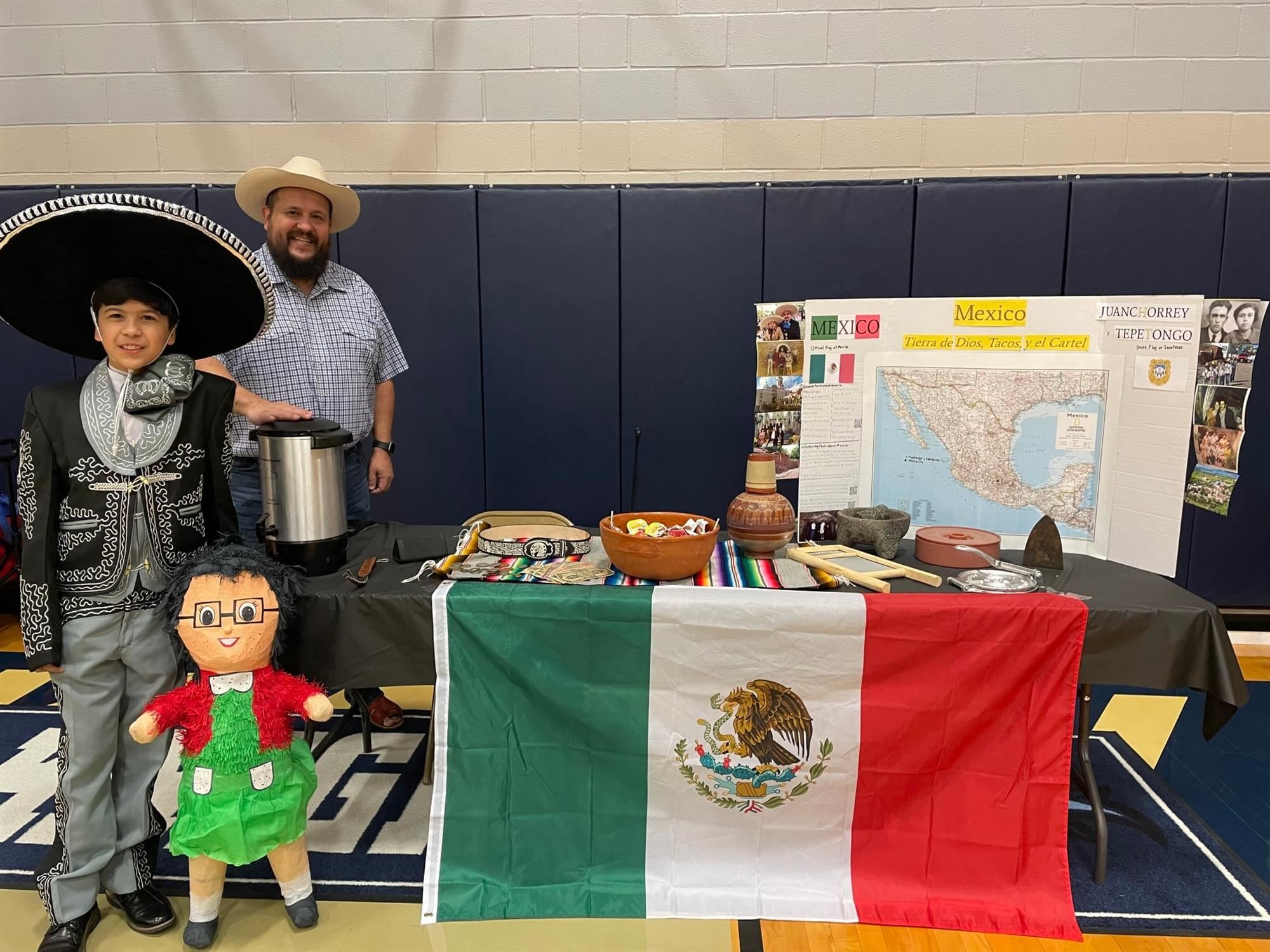 While McKamy Middle School celebrates its students and cultures year-round, Culturally U-Knighted is a day that leaves a lasting impact on not only the students, but the families and teachers as well.
"Culturally U-Knighted fosters pride in the students," Wright said. "One of the coolest things is when you see the students dressed up in their native clothing. There's an appreciation and respect that the students have for each other because they're genuinely interested in learning from each other and it bonds our parents together too. It's an event that students, parents and teachers look forward to each year and everyone leaves having a really good experience learning about each other."
To see more photos from McKamy Middle School's Culturally U-Knighted event, click here.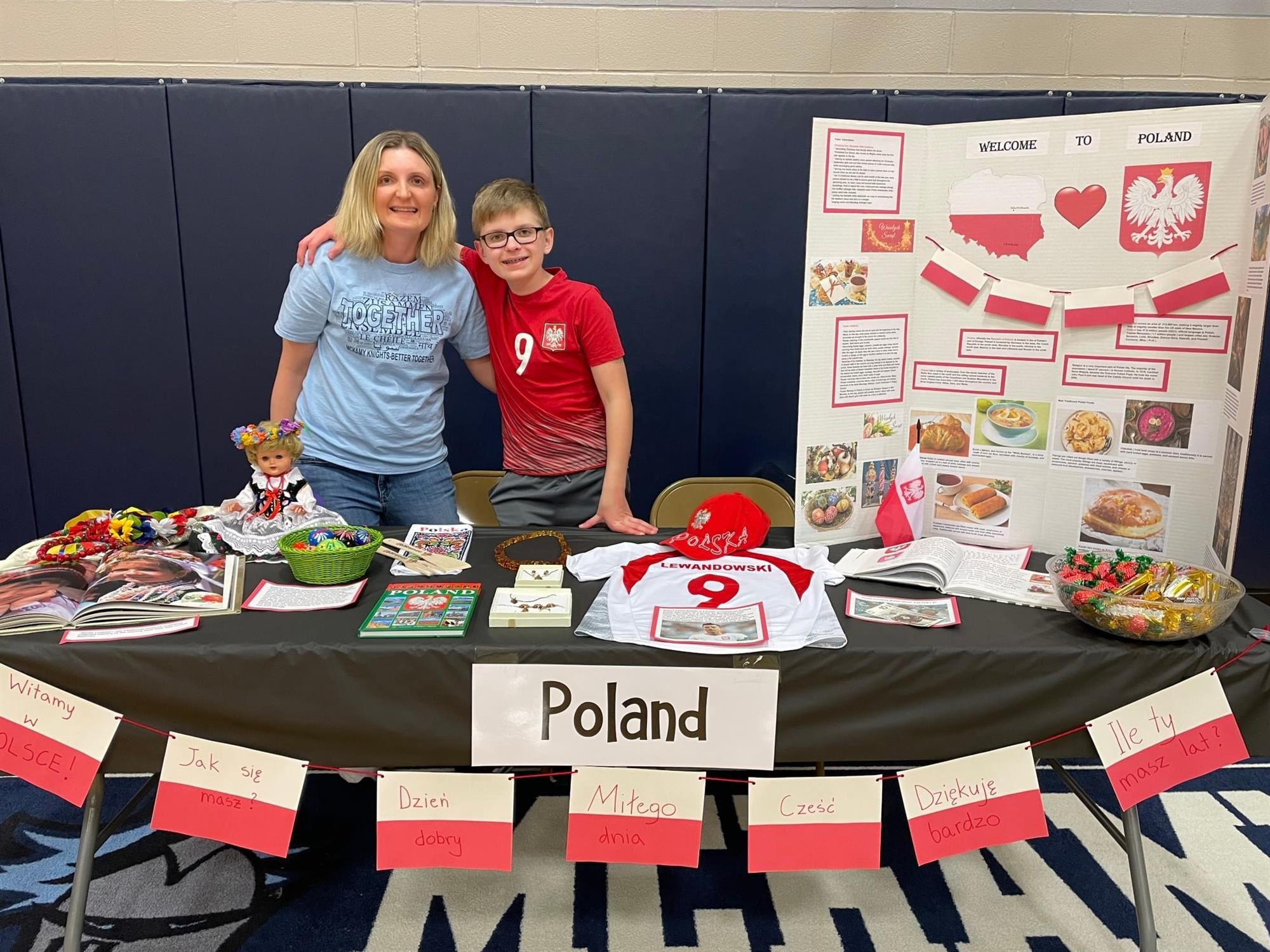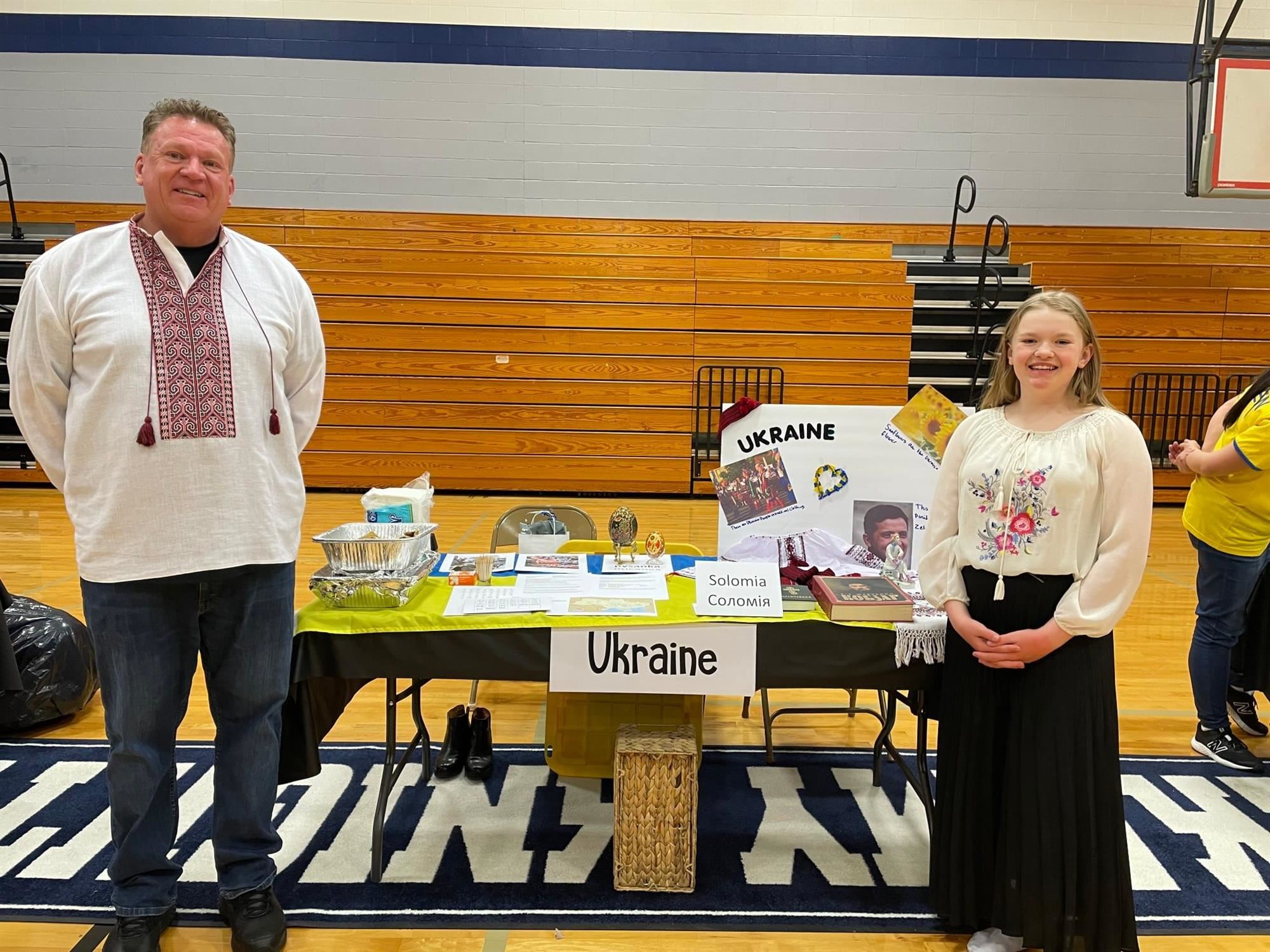 ---
From the beginning, Lewisville Independent School District has committed to ensuring all students—your children—have the resources they need and want to ultimately thrive in a future they create. Follow Lewisville ISD on Facebook, Instagram and Twitter to see more student experiences throughout the school year or visit Best Schools in Texas for more information about joining the LISD family.