Return to Headlines
Flower Mound Chamber Awards | September 2020
McKamy Middle School student, teacher and campus were all recognized at the Flower Mound Chamber of Commerce's Oct. 20, 2020, first in-person Partnership Meeting at Marty B's in Bartonville, Texas.
September Student of the Month
Mia Kline, McKamy Middle School 8th-Grader, was named the Flower Mound Chamber/Independent Bank September Student of the Month. According to Mia's teachers, she is actively involved in McKamy athletics and the McKamy theater program. She is also taking high school credit Spanish 2 this year. She works hard to maintain excellent grades while juggling a busy extra-curricular schedule. She serves as a role model for other students, as she has been recognized by her teachers as an Excalibur Knight for her character, citizenship, leadership, and service on the campus. This is one of the highest honors a student can receive at McKamy. Mia is so very deserving to be the Flower Mound Chamber's September Student of the Month.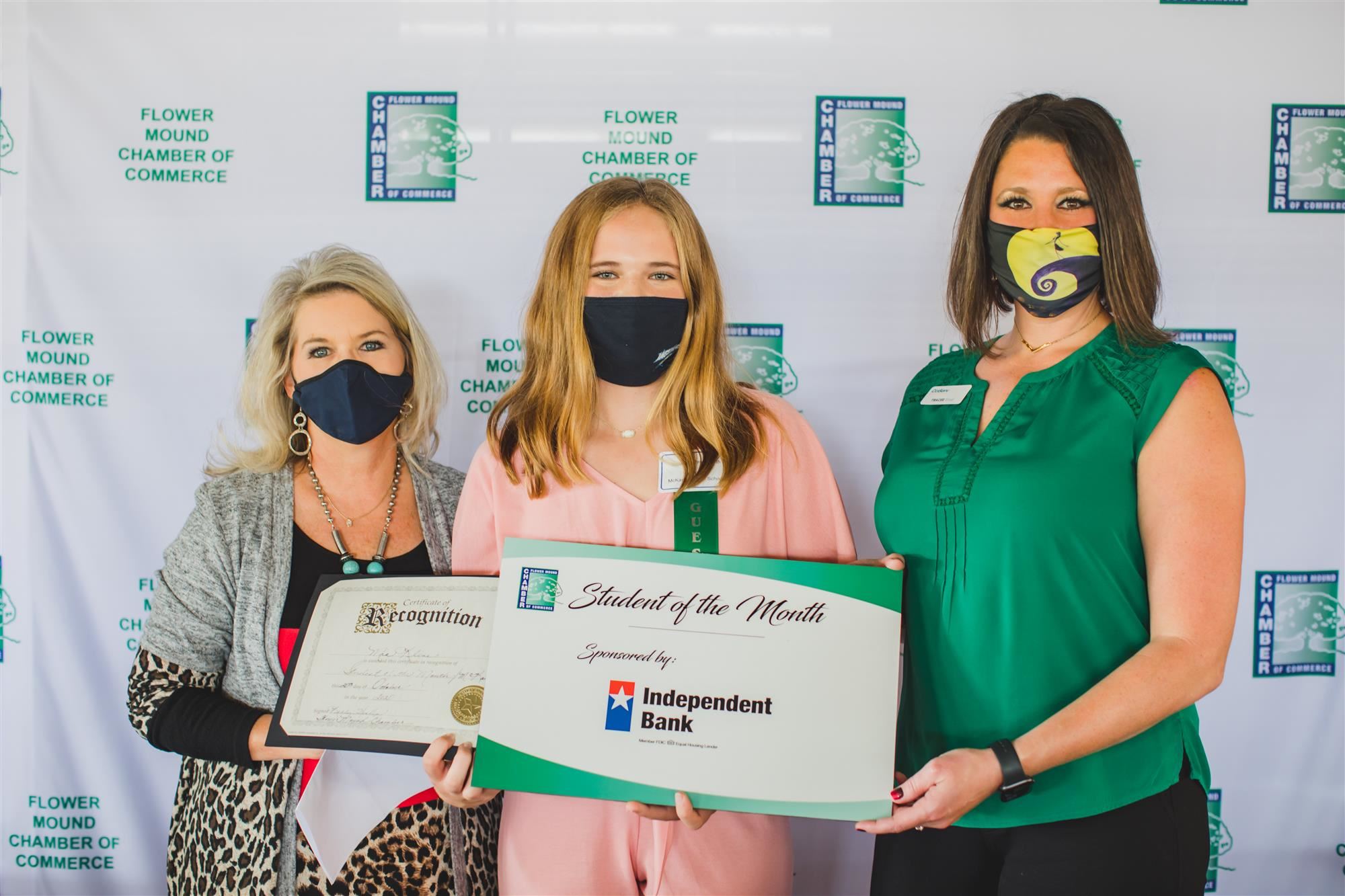 September Teacher of the Month
McKamy Middle School science teacher Brilliance Crayton was named the Flower Mound Chamber/Huffines Auto Dealership September Teacher of the Month. Ms. Crayton is a graduate of Lewisville ISD, and McKamy is thrilled she decided to return to serve students in her home district. Ms. Crayton teaches 8th-Grade Science and coaches girls athletics. She has served on campus and district leadership committees, including McKamy's Kai Zen Committee. Kai Zen means "Change for the Good." Ms. Crayton has been instrumental as a leader of this committee by implementing restorative relationships and behavioral practices in classrooms to improve student behavior and teacher/student relationships. Ms. Crayton is a Lewisville Education Foundation Grant recipient, which she earned as a first-year teacher when she was at Flower Mound High School. She is also a pretty incredible coach and teacher who is admired by her students and coworkers.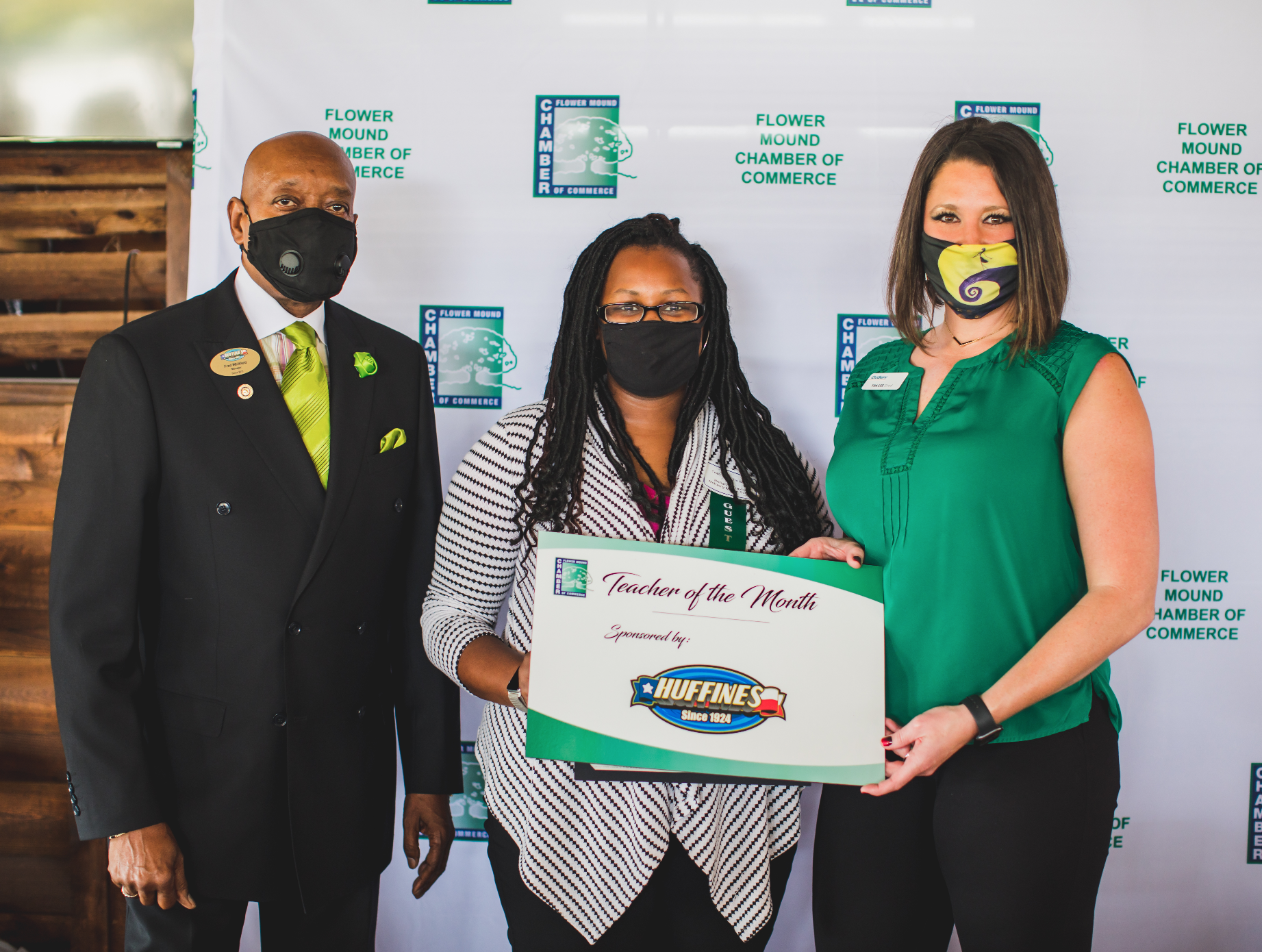 September School of the Month
McKamy Middle School was named the Flower Mound Chamber/DATCU September School of the Month. McKamy has a rich tradition of excellence. The school has been named the Best Public Middle School in Denton County for the past six years. McKamy is a National PTA School of Excellence and a Common Sense School. It's also been recognized as a No Place for Hate School the past five years. McKamy offers many clubs for students to have the opportunity to learn beyond the classroom. Some of the clubs include the National Junior Honor Society, Chess Club, Student 2 Student, Interact, International Junior Thespian Society, Robotics, Book Club, Yearbook, Student Council, Cheerleading, FCA, Writer's Club, Archery, Spanish and more. McKamy students consistently receive Sweepstakes honors at UIL fine arts and academics competitions; Athletes consistently win district championships in various sports, and students excel academically. Lastly, the school boasts a National Spelling Bee Champion.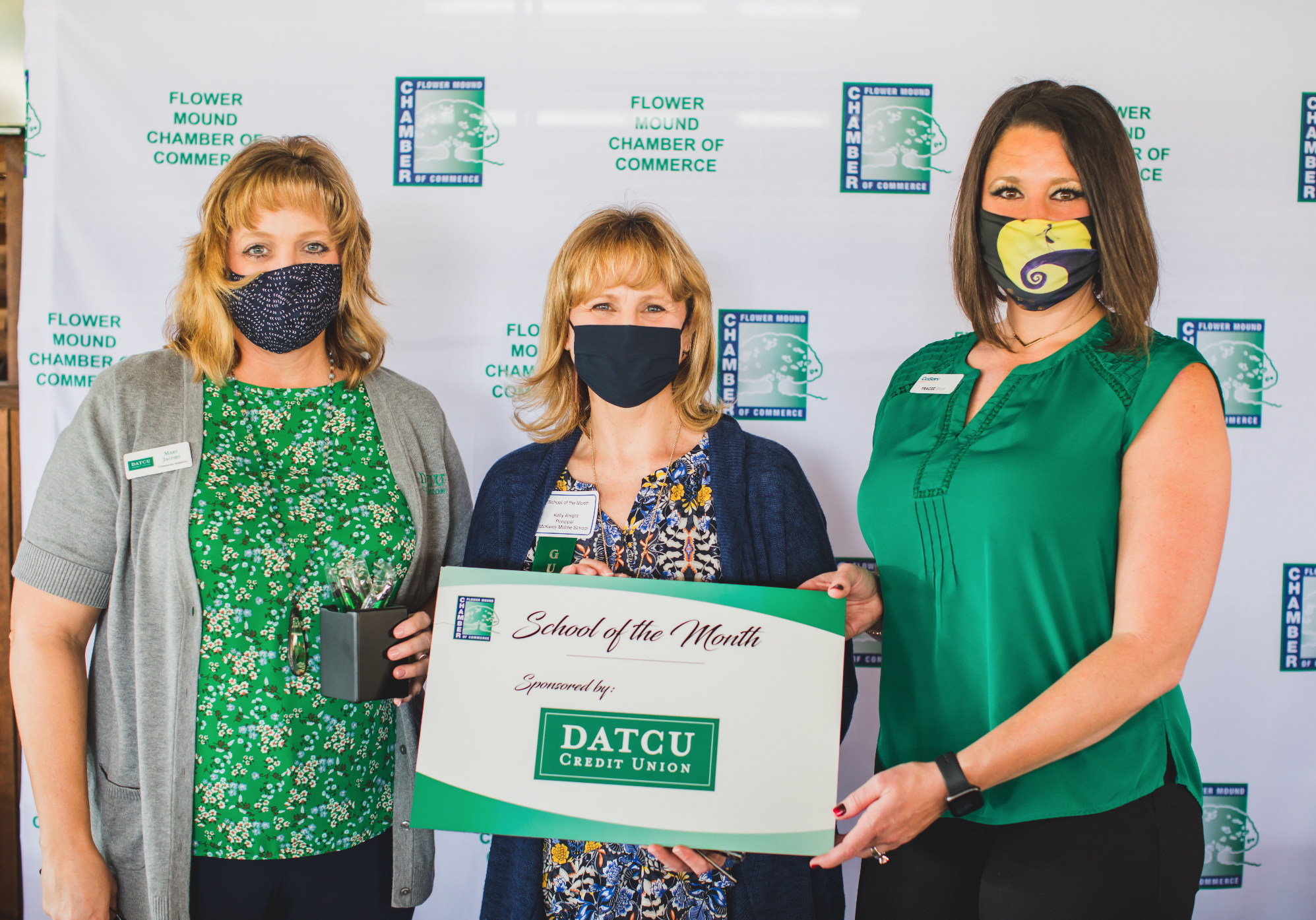 ---
| | | |
| --- | --- | --- |
| October | School | Heritage ES |
| | Teacher | Kelsi Kunz, Virtual 1st-Grade Teacher |
| | Student | Jackson Sasser, 5th Grade |
| September | School | McKamy MS |
| | Teacher | Brilliance Crayton, Science Teacher |
| | Student | Mia Kline, 8th Grade |
---
McKamy Middle School is a Flower Mound, Texas middle school serving 6th-8th grade in the Lewisville Independent School District. Follow McKamy on Facebook and Twitter to see more student experiences throughout the school year or visit Best Schools in Texas for more information about joining the Lewisville ISD family.