Return to Headlines
Flower Mound Chamber Awards | September 2022
Lamar Middle School student Chloe Lummus, teacher Patricia Toothaker and the school were all recognized by the Flower Mound Chamber of Commerce at the Chamber's Tuesday, Nov. 15 luncheon held at Lantana Golf Club.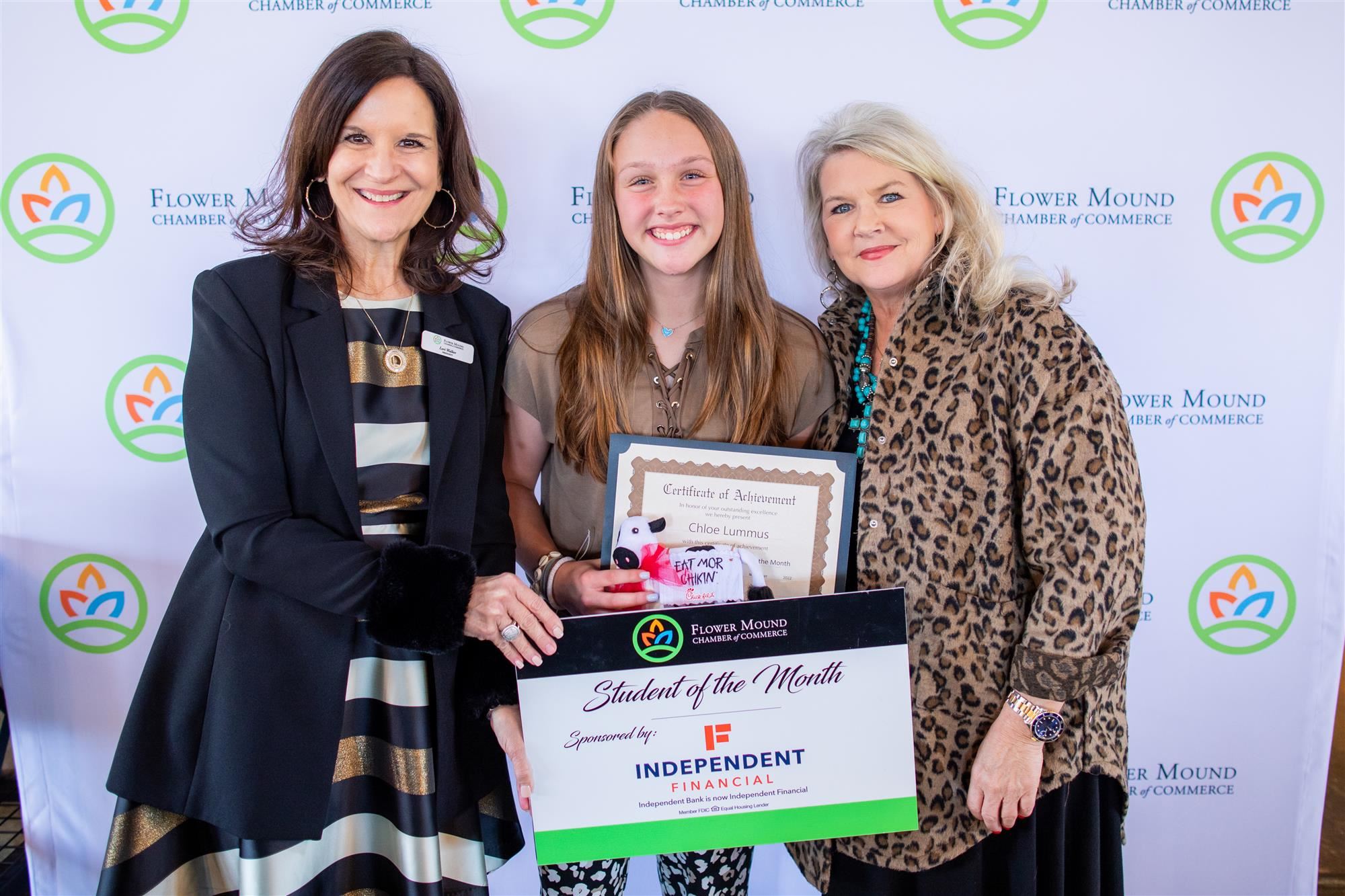 STUDENT OF THE MONTH | CHLOE LUMMUS
Lamar Middle School 8th-Grader Chloe Lummus is an outstanding student who is involved in many different activities at school. She is a leader, a fierce athletic competitor, and a fantastic role model for others. When she's not busy with school activities and athletics, she likes to spend her free time hanging out with her friends, family and playing sports. Her favorite movie is "Top Gun Maverick." If she could meet anyone from any time, she would want to meet Jesus Christ, because to meet someone who impacted the world in a huge fashion would be incredible. Something interesting about her is that she is right-hand dominant and left-leg dominant. She looks up to her dad because he's so amazing. He's funny, nice and just an overall great dad. She loves hanging out with him and anytime she does, they always have a great time.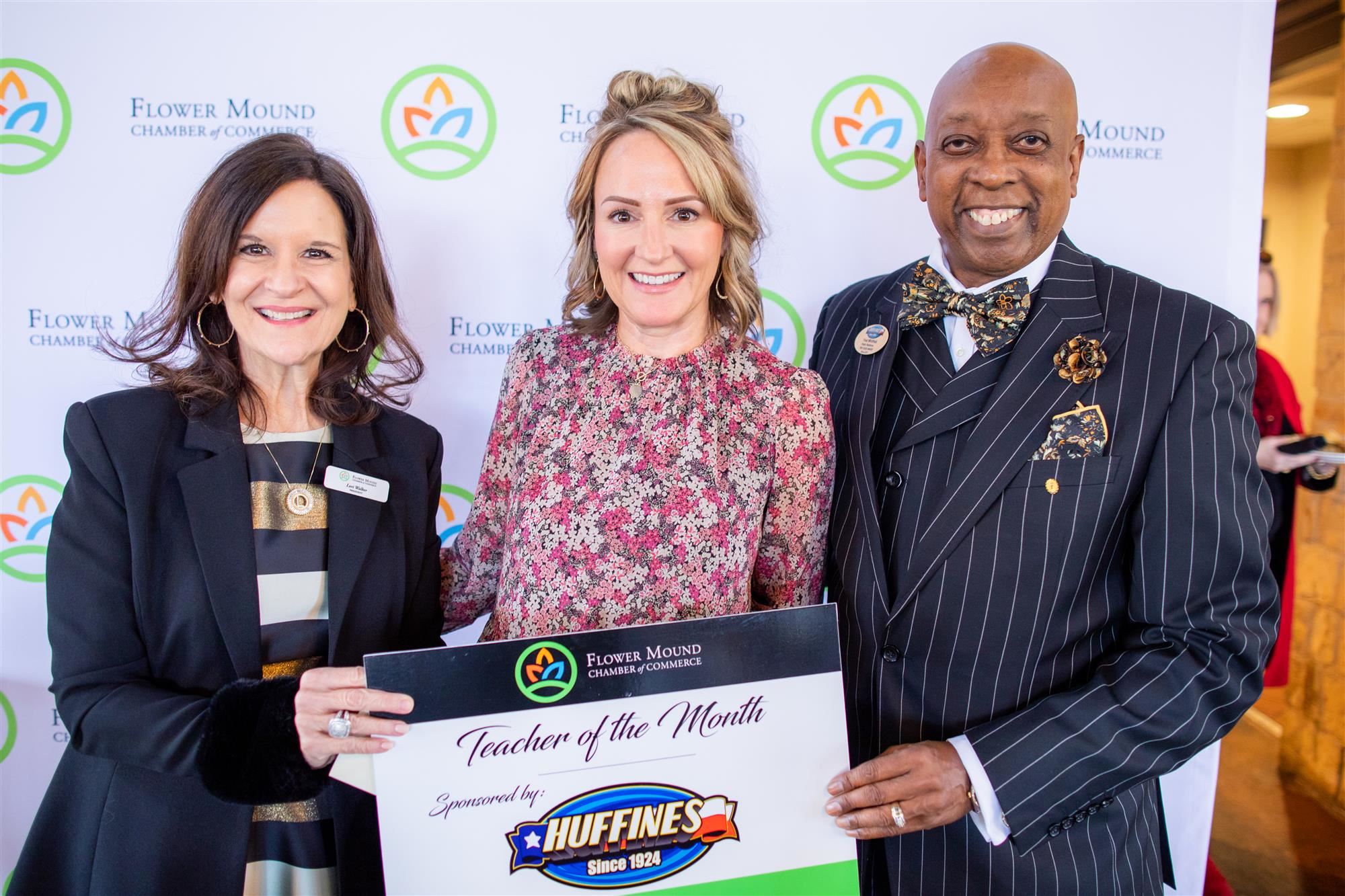 TEACHER OF THE MONTH | PATRICIA TOOTHAKER
Lamar Middle School Math Teacher Patricia Toothaker is an amazing teacher and an asset to the Longhorn students and staff. She recognized a great need at school and single-handedly developed a solution to help struggling students be successful. Her solution-oriented mindset is greatly appreciated. When she's not busy taking care of students and staff, she can be found exercising, attending sporting events – especially Aggie sports, volunteering with student ministry at her church, and traveling. Her favorite movie is "The Proposal," and her favorite podcast is "That Sounds Fun" by Annie Downs. If she could meet anyone, it would be Annie Downs, as she is one of her favorite authors, and she thinks she has a lot of great insight and perspective. Something fun about her is that she's been on almost 20 cruises, and counting. She looks up to her mom, because she is the most selfless person she knows. She serves her and her family constantly, and she knows she can always count on her.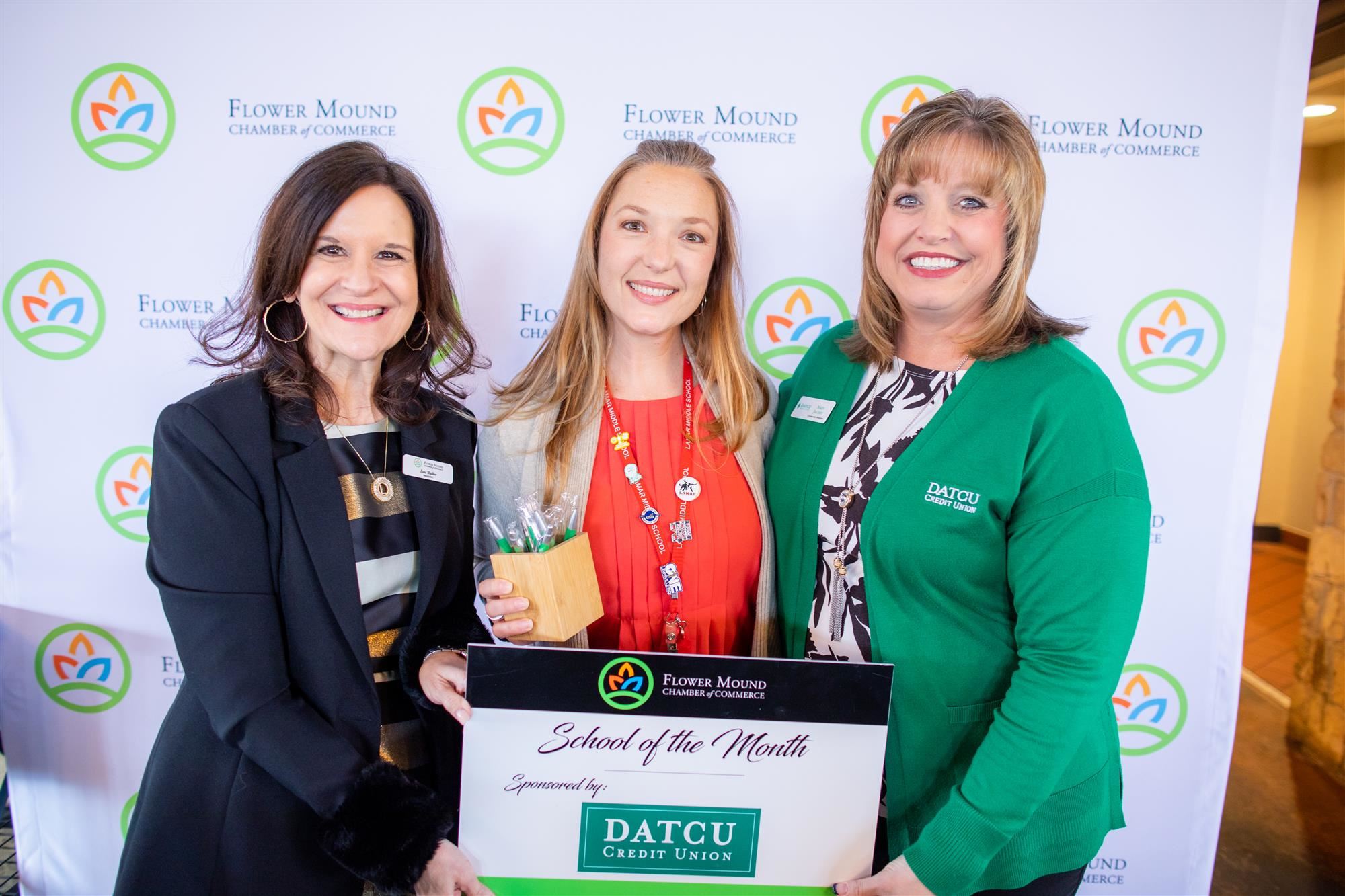 SCHOOL OF THE MONTH | LAMAR MIDDLE SCHOOL
At Lamar Middle School, the focus is on educating students to become independent learners in a safe and nurturing environment. Lamar challenges students to embrace a growth mindset by providing an age-appropriate rigor in course work. Extracurricular programs provide students with opportunities to be successful and learn the values of hard work, sportsmanship, and teamwork. Lamar clubs and organizations provide students with even more opportunities to find a group they can belong to. At Lamar Middle School, they are preparing leaders, shaping the future, and impacting the world.
---
Lamar Middle School is a middle school located in Flower Mound, Texas serving students in the Lewisville Independent School District. Follow Lamar on Facebook and Twitter, to see more student experiences throughout the school year or visit Best Schools in Texas for more information about joining the Lewisville ISD family.