Return to Headlines
Being a TEAMS Player at the Student Success Center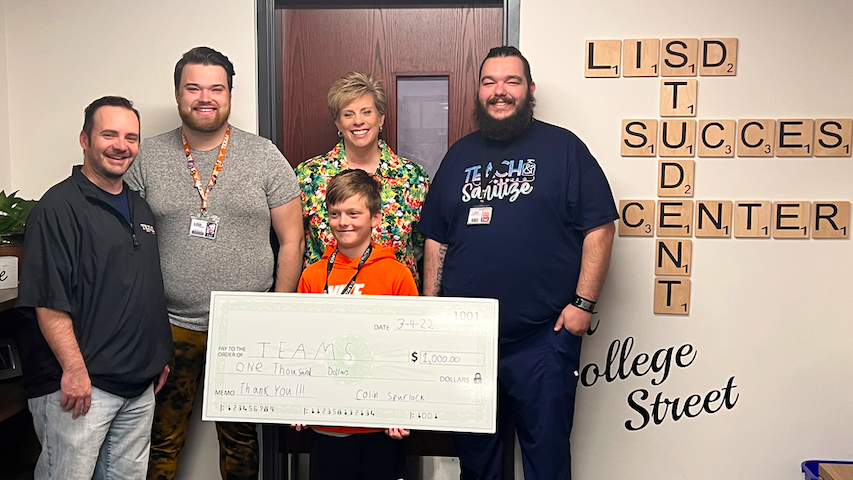 What would a sixth grader (or anyone, for that matter) do with $2,000? For Colin Spurlock, the answer was simple: donate it to the campus that changed his life.
In fourth grade, Colin was diagnosed with a situational phobia triggered by being dropped off at school. By fifth grade, the anxiety had grown so crippling that he began facing absenteeism, and the Spurlock Family was desperate to find an appropriate course of action to manage the disorder. Prior to entering sixth grade, the Spurlocks were directed to Lewisville ISD's Teaching Emotional Academic Motivational Success (TEAMS) program offered through the Student Success Center.
Laura Spurlock, Colin's mother, recounts how Colin expressed his anxiety prior to arriving at TEAMS.
"He would indicate that the school day was very long, that he felt trapped. That once he got in there he felt stuck. The school would call me and tell me that he couldn't integrate for the day, we weren't successful."
"Colin came to us because he was so crippled by his anxiety that he could not function to the point that he could not get out of the car," recalled SSC principal Shawnda Larocque, "I remember the first morning that his mom brought him to school that we couldn't get him into the building."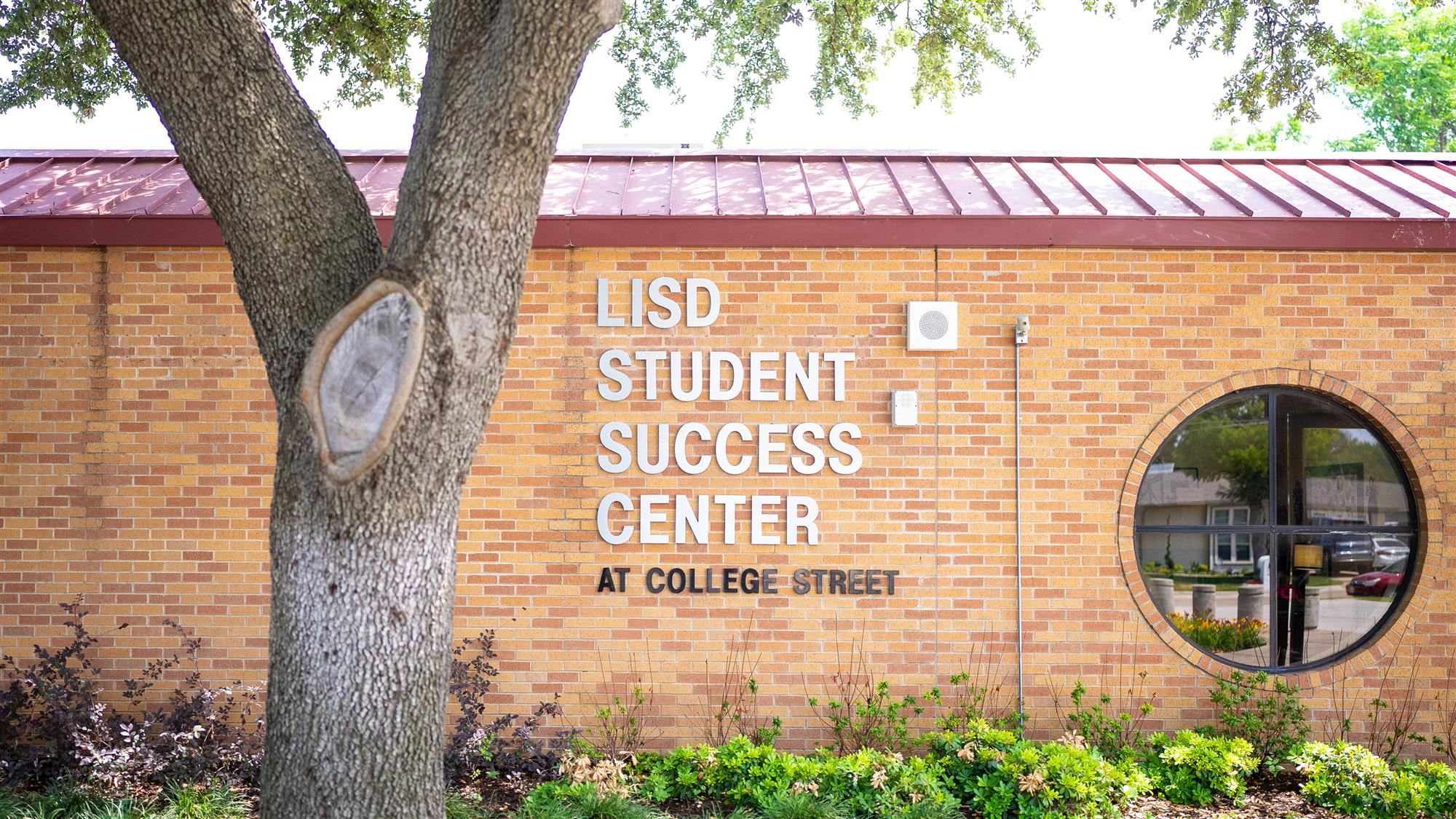 With the help of the TEAMS staff, entering the building became easier each day. Dr. Alan Hubble, assistant principal at the SSC, described the process of letting Colin ease into the program.
"The first day we asked [Laura] to trust us. It took awhile – we were able to get him out of the vehicle and get him into the school. We're doing work building our relationship with Colin, we're building our relationship with his parents. It takes a lot of trust and over time – you know it's not us, it's Colin and his parents that are doing the hard work – but we give him the opportunity to be successful."
An avid baseball fan and player, Colin took an immediate interest in the SSC's PE programs. Kayleb DeMoss, SSC's PE teacher, immediately saw this as an opportunity to develop Colin's confidence through sports.
"He was teaching the other kids with me," laughed DeMoss. "He was always in there being a leader and always helping the other kids improve. You know he was really just a standout kid."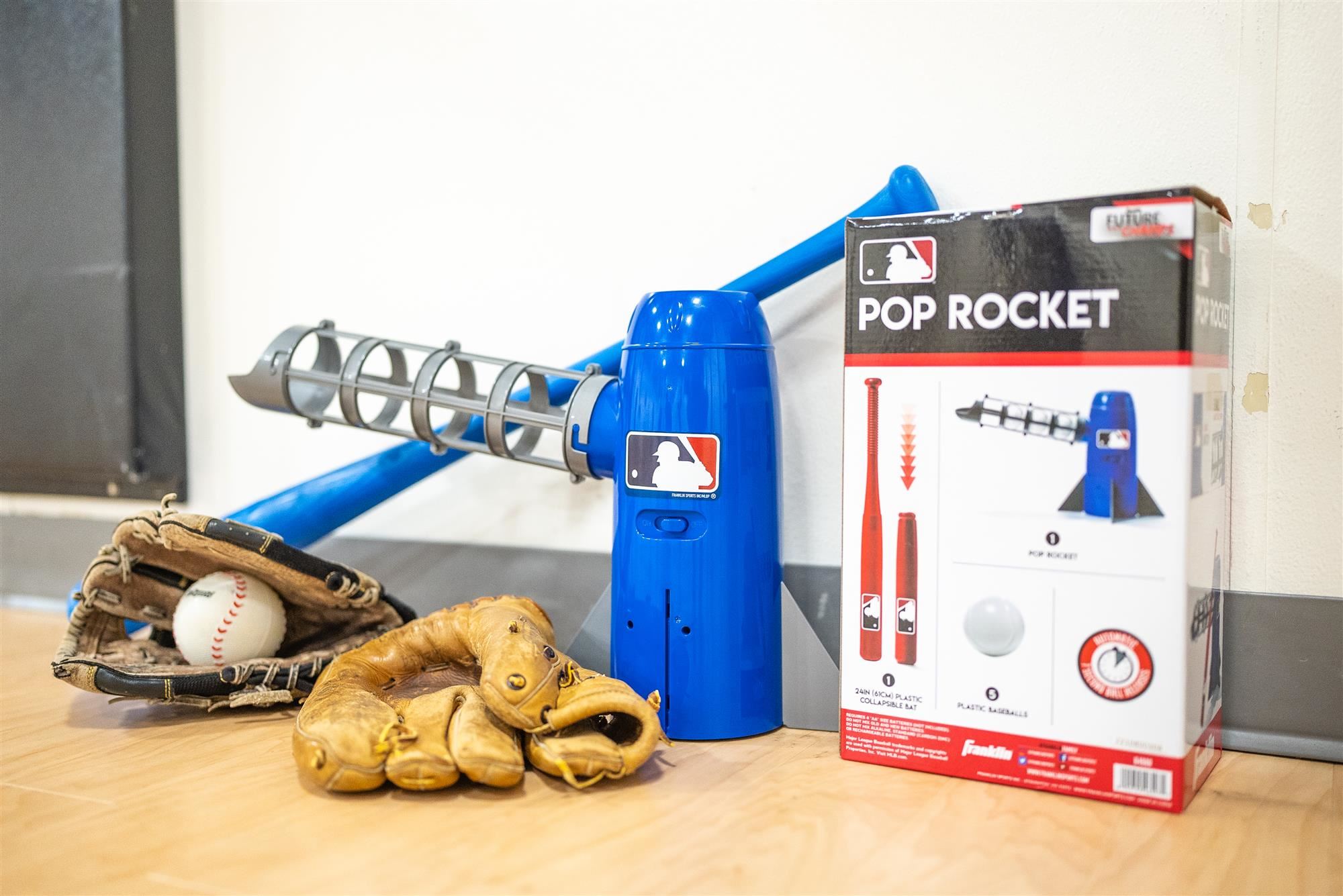 Damon Potts, middle school behavior intervention teacher, couldn't agree more.
"It's the same story in the classroom. Sometimes if I was working with a student he would be able to help other students with some concepts as well. He's a really unique kid in an awesome way – he has such a drive to help people and better the environment around him."
By the time Colin was able to reintegrate into Lamar Middle School, bettering the SSC environment is exactly what he decided to do.
With the help of his parents, Laura and Steve, Colin created a GoFundMe page to raise money for TEAMS and the SSC. By March of 2022, Colin had presented two checks worth $1,000 each to Larocque with the goal of purchasing new items for the campus store, PE equipment and treating TEAMS staff to lunch.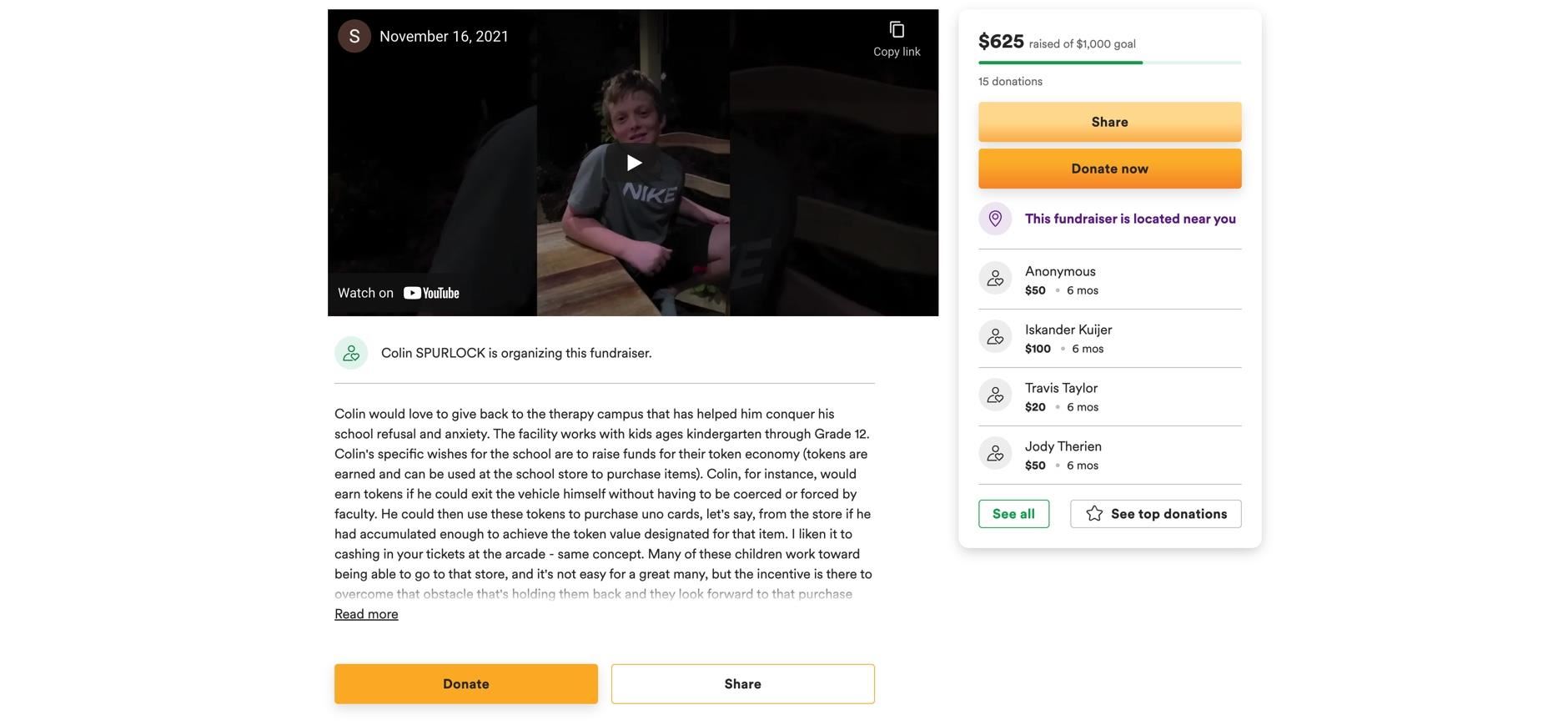 "What can we do to give back to someone who gave us so much?" asked Steve Spurlock. "He really wanted to see them get some good gym equipment. He wanted to give to the staff. But he really just wanted to do something to give back."
"The amount of the check really took me back," said Larocque, choking back tears. "The reason why he wanted to do something for our campus – he said at the time that 'they saved my life.' To have a student that can appreciate the hard work and passion is pretty touching."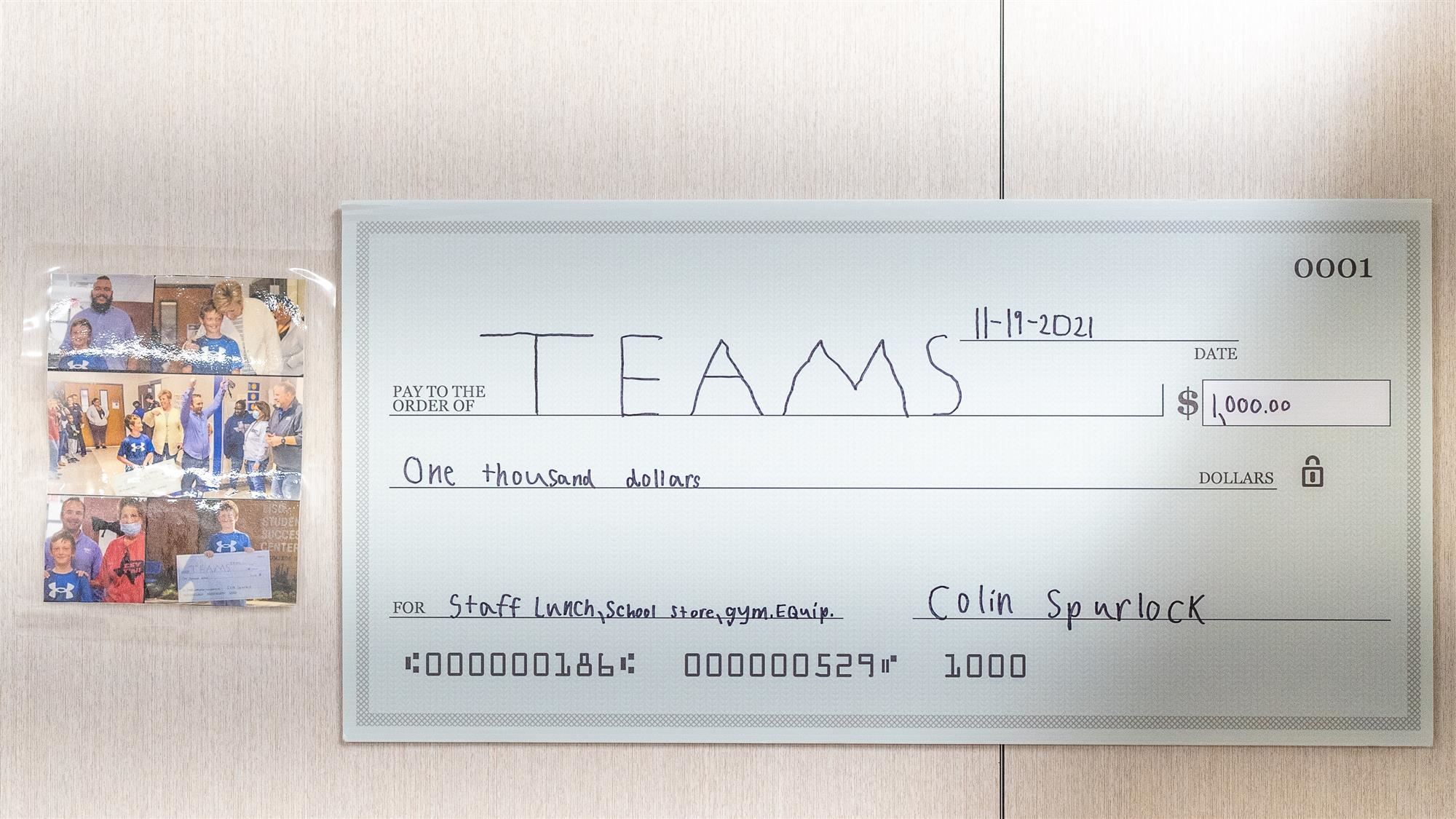 While Colin is elated to be back in general education classes, he wants to continue to raise money and awareness for the work that TEAMS and the SSC do for LISD students. The Spurlock family also wants to help destigmatize the campus and promote the importance of prioritizing students' educational needs.
"The funny thing about TEAMS is that it kind if had – unfairly so – a stigma around it," said Laura. "That was really unfortunate because we needed TEAMS much earlier in Colin's life. If I could any parents whatever ideas that someone may have put in their heads about this facility is just wrong thinking. Mental health is so important, and this facility was extraordinary in giving us our child back."
Larocque hopes the Spurlock's message is heard by those who need it and can seek the assistance that the SSC can offer.
"At TEAMS we deal with students who have behaviors that impede their learning on home campuses. This is not a disciplinary setting. They're sent here because of their behaviors and social restrictions. We're a team of problem solvers. What we do is help them to figure out their trigger – you want them to learn who they are, what they need to be successful and how to advocate for themselves."
Lewisville ISD is proud to offer resources to fulfill the many needs of our students and families. The wellbeing of our students is our highest priority, and many programs are available through the counseling and special education departments.