Return to Headlines
SCHEELS Friday Night Lights at MHS
In partnership with SCHEELS in The Colony, Lewisville ISD continued its Friday Night Lights campaign at the Marcus High School Varsity Football Game against Plano West High School Friday, Oct. 15. To promote teamwork, leadership, discipline and highlight student athletes of all ages, three students were announced as SCHEELS Athletes of the Week during the game.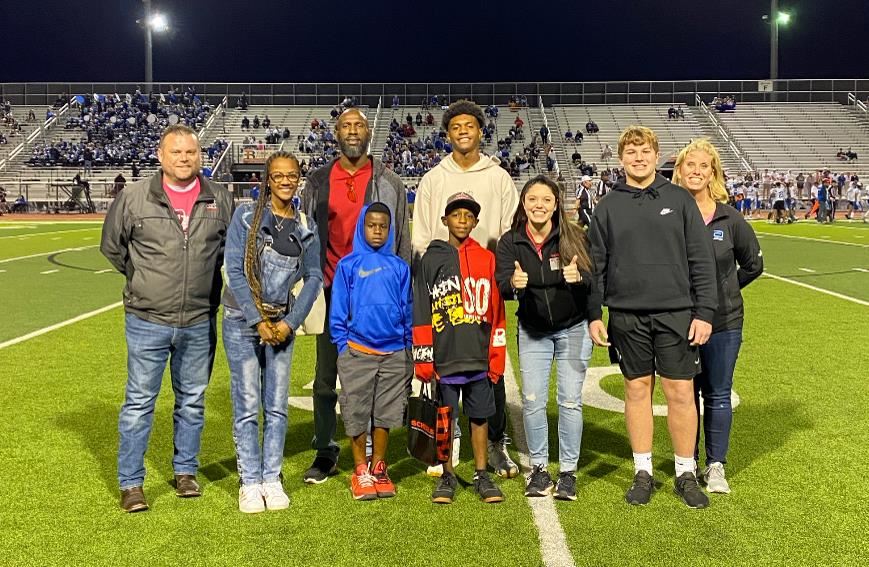 Congratulations to the following athletes, who were nominated by their schools, for their dedication, integrity and sportsmanship in their respective sports:
SCHEELS HIGH SCHOOL ATHLETE OF THE WEEK
Marcus High School senior Maggie Boyd serves as the team captain of the MHS Varsity Volleyball Team. During her time playing for Marcus, she has been named the team MVP for the last two years and earned several district awards including Offensive Player of the Year as a sophomore and 1st Team All-District her sophomore and junior year. She is the first volleyball athlete in MHS history to reach both 1,000 career kills, and 1,000 career digs. Maggie has won several national championships and is a top national recruit in beach volleyball, which she plans to continue to play at the next level.

"When you think of a leader on your team, Maggie Boyd would be the athlete you want on your side," MHS Head Volleyball Coach Danielle Barker said. "Maggie is a leader on and off the court bringing a confidence within our team that we thrive off of."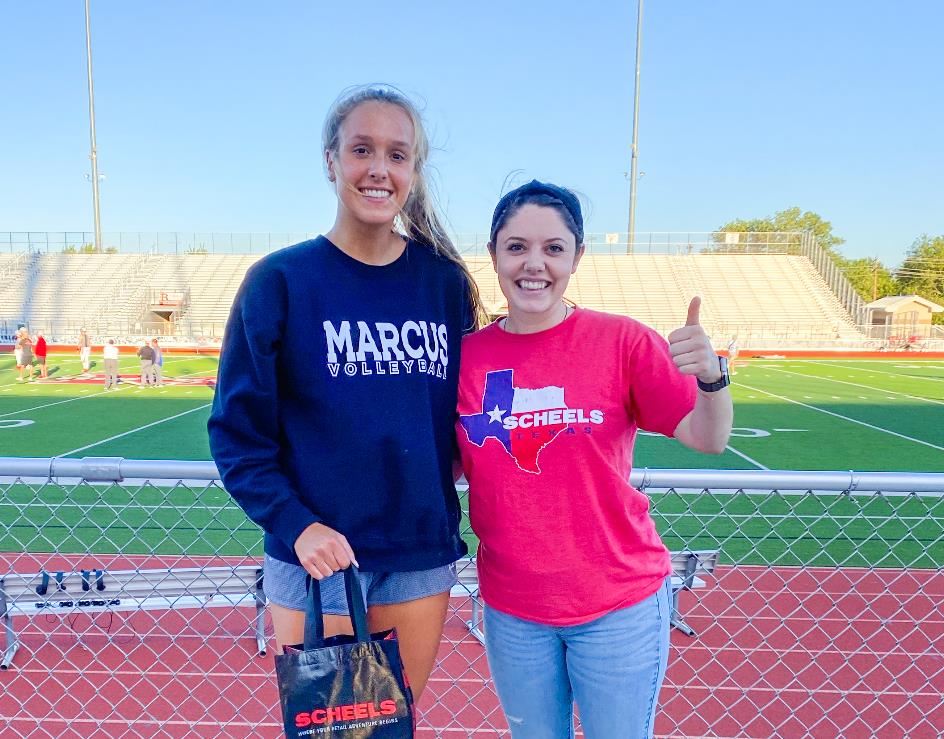 SCHEELS MIDDLE SCHOOL ATHLETE OF THE WEEK
Lamar Middle School 8th-grader Brett Dopona is a leader both on and off the football field. He excels in the classroom by earning all A's. On the field, he is a two-way starter and plays on all the special teams. If another teammate is off task, Brett is able to get them back on track without belittling, which is a very mature quality to possess as a middle schooler. Brett is the last one off the field to make sure everything is put away and nothing is left behind. He is able to help others who are struggling in the classroom or on the field, and he is a kid who you can count on to do the right thing.

"I am very proud to have Brett as a Lamar athlete," Lamary Coach Chad Sullican said. "Our program would not have the success we are having this year if it weren't for Brett."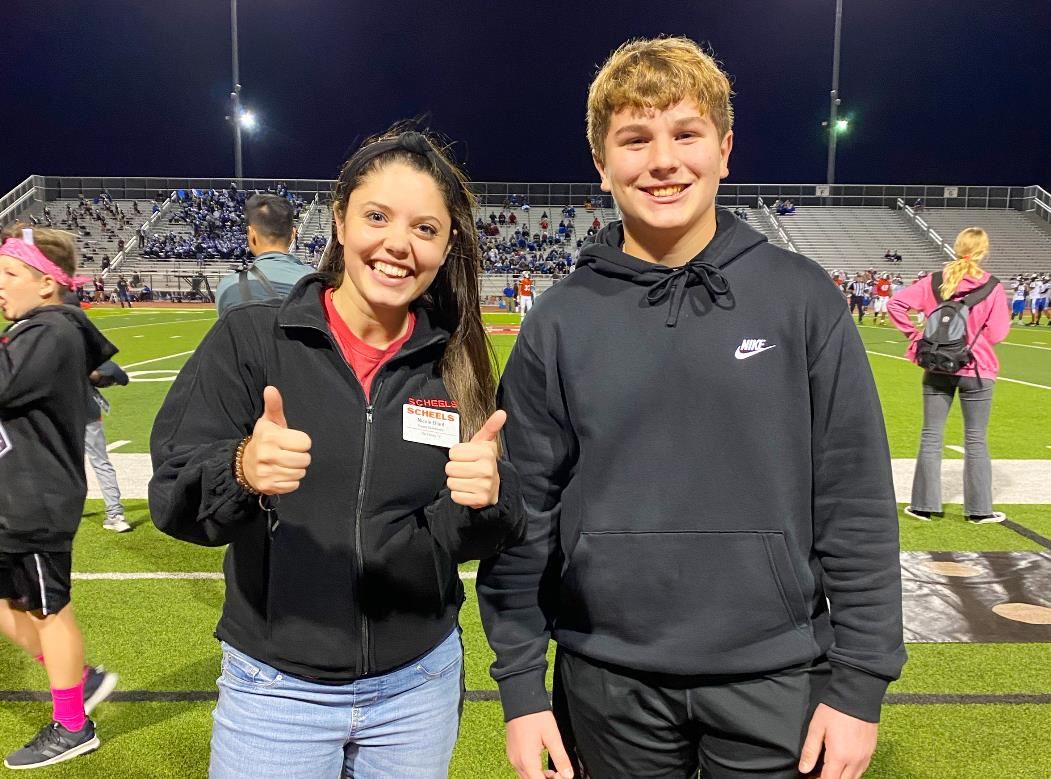 SCHEELS ELEMENTARY SCHOOL ATHLETE OF THE WEEK
Timber Creek Elementary 4th-grader Isaiah Davis is a one of a kind and one of the most athletic students in his grade, yet he is humble and continually offers to help others. He is always smiling, encouraging and the most considerate individual to every person he comes in contact with.

"When I say give your partner a high five and say, 'Good game,' he gives his partners hugs and says "Great game!" Timber Creek Physical Education Teacher Julieann Hartsburg said. "I came to elementary from coaching high school, and I would pick Isaiah to be on my team any day! I know he will do amazing things when he gets older."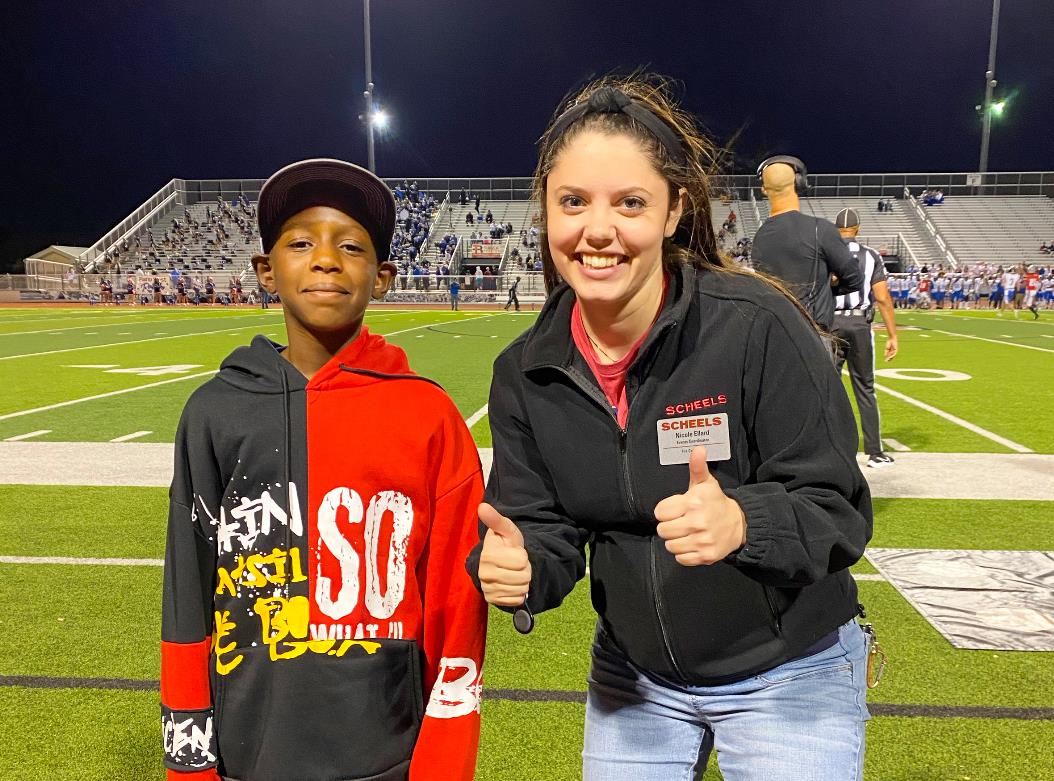 ---

From the beginning, Lewisville Independent School District has committed to ensuring all students—your children—have the resources they need and want to ultimately thrive in a future they create. Follow Lewisville ISD on Facebook, Instagram and Twitter to see more student experiences throughout the school year or visit Best Schools in Texas for more information about joining the LISD family.