Return to Headlines
Lewisville ISD Fine Arts Brings Art Shows Home
This feature was first seen in Lewisville ISD's quarterly magazine The Loop.
---
In a school year marked by a global pandemic and health and safety procedures, the Lewisville ISD Fine Arts department and all its educators have found new ways to inspire the students they serve. This spring, there was one more major obstacle to navigate—the district-wide art shows.
Traditionally, these shows are held at a local gallery at the Medical City Lewisville Grand Theater in Old Town Lewisville, where students, families and friends gather together to celebrate opening night, mix and mingle as a community and admire student work. This year, galleries were closed and gatherings were cancelled, but creative thinking and collaboration resulted in a new format to transform the live shows into digital galleries.
"Thanks to the leadership of LISD's Coordinator of Fine Arts Michael Valentine, the LISD Visual Arts Leadership Team, and our dedicated visual art educators at all levels, this project was brought to fruition and resulted in a truly meaningful collaboration in spite of the year's challenges," LISD Fine Arts Director Amanda Drinkwater said. "We are fortunate to serve within communities that value high quality visual and performing arts experiences for their students."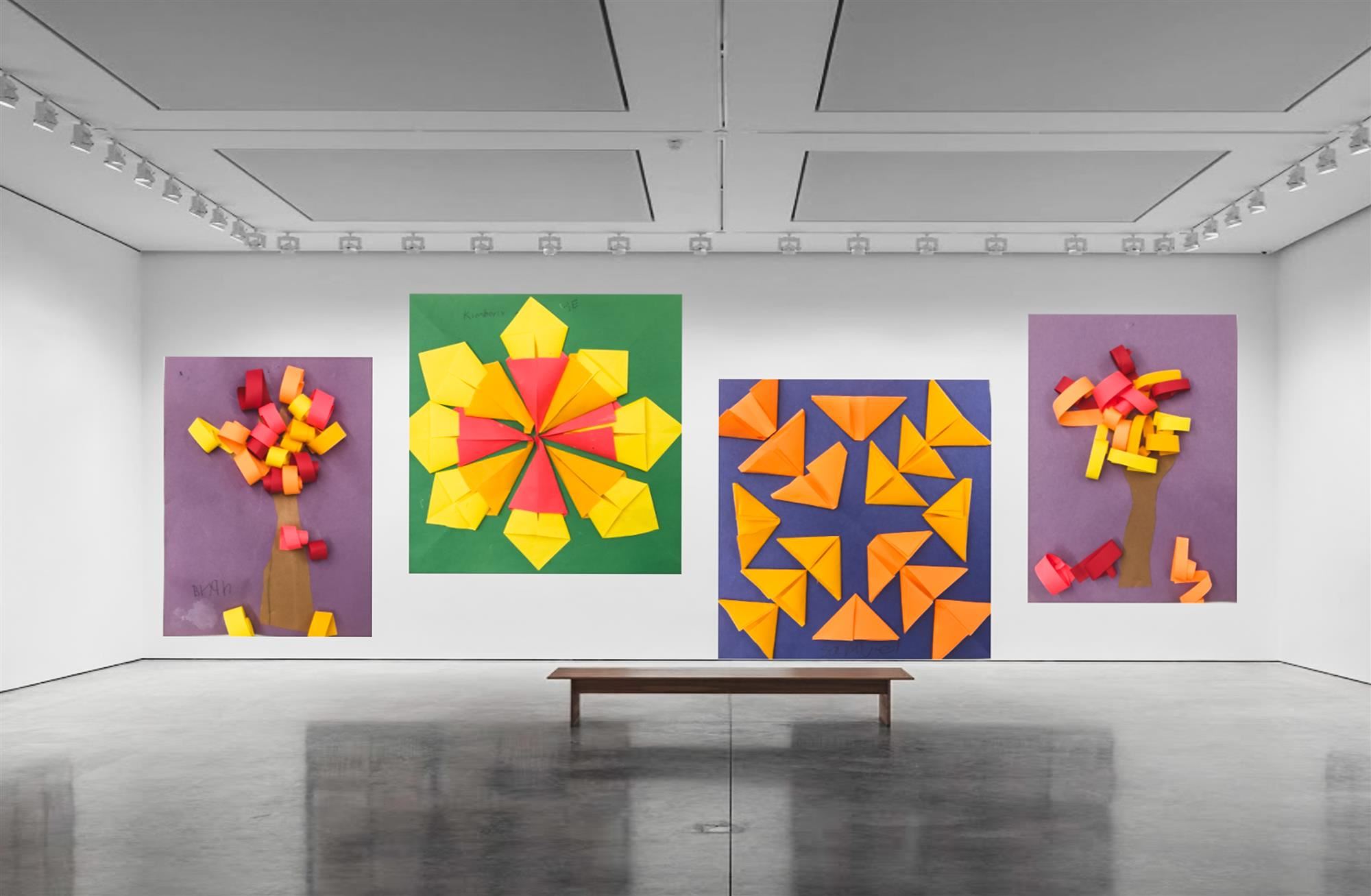 The idea for virtual art shows sparked thanks to the collaboration of the Visual Arts Leadership team, made up of elementary, middle and high school art teachers from across the district.
"This group worked together to find a gallery and format that would work for all levels," Valentine said.
Once the idea was given the green light, the team created training videos to help assist teachers with this process.
"LISD and the Fine Arts Department offered incredible support for art teachers as we navigated this new format," Lamar Middle School art teacher Laura Neibert added. "Ultimately, we all were able to showcase our student's work in a beautiful virtual gallery that was easy to share with our community.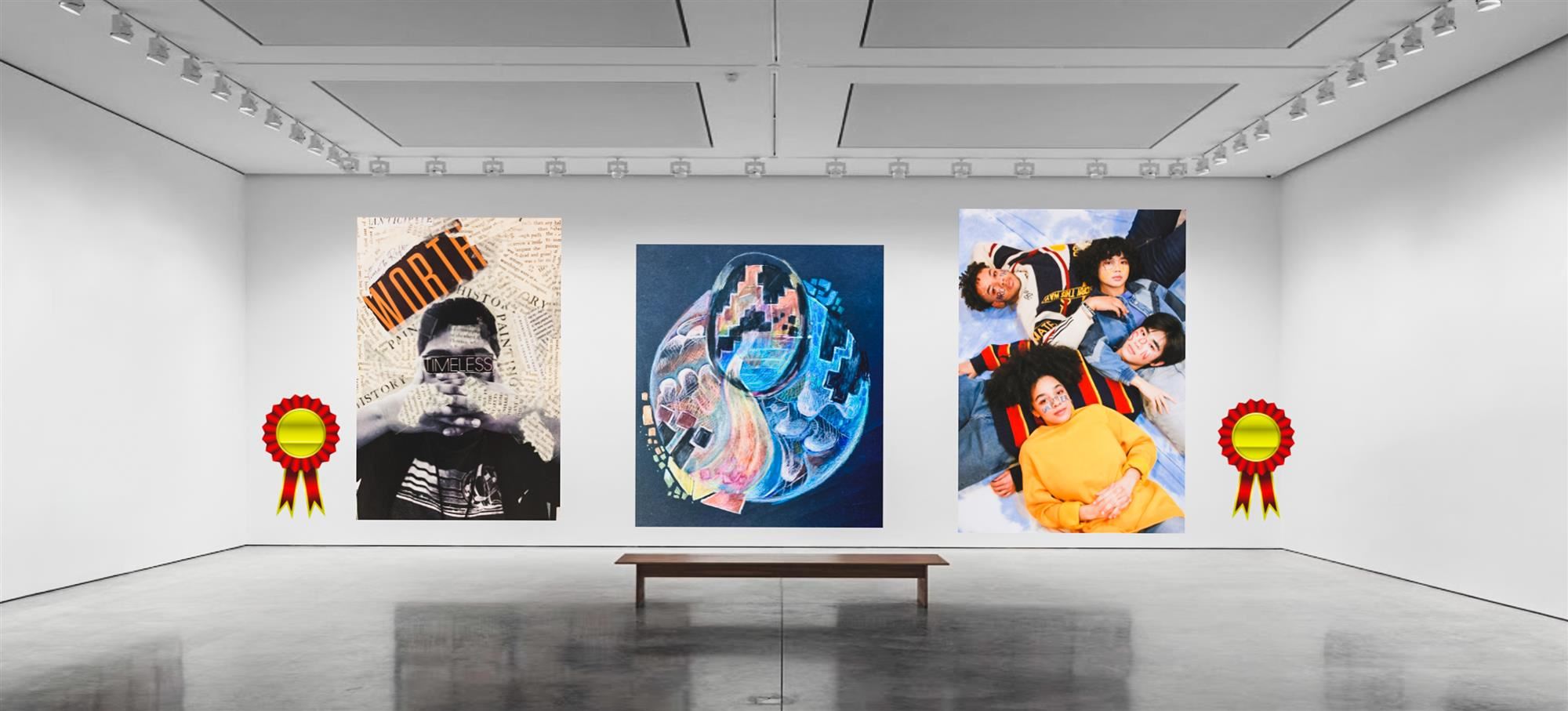 Instead of families visiting an art gallery in person this year, they would now simply click a link and join their school's show right from home.
Upon entering each virtual gallery, audiences were transported to the gallery shows they know and love — bright walls, spotlights and student art on display. Different campuses added unique flair to their shows, such as plants, campus logos, rugs, lighting and even calm music playing in the background. Instead of observing the pieces from only afar, with the click of a mouse or tap of a finger, audiences could get a close-up view of the art with more information about the creator.
"The format actually broadened viewing audiences well beyond that of the typical live engagement due to the unlimited accessibility of the digital galleries any time of day," Drinkwater said. "While the virtual platform cannot fully convey the expressive qualities of the artists' brush strokes or dimensional detailing, it can be a tremendous tool to help connect artists and artwork to the wider viewing public, and vice versa."
Flower Mound High School and LISD Virtual Learning Academy Visual Arts Instructor Marty Kruk agreed.
"I think the virtual shows were received very positively," Kruk said. "We reached a lot of people with these shows. Nothing can replace the experience of a real gallery, but this year has been about how we can be creatively normal and the virtual show was just an extension of that."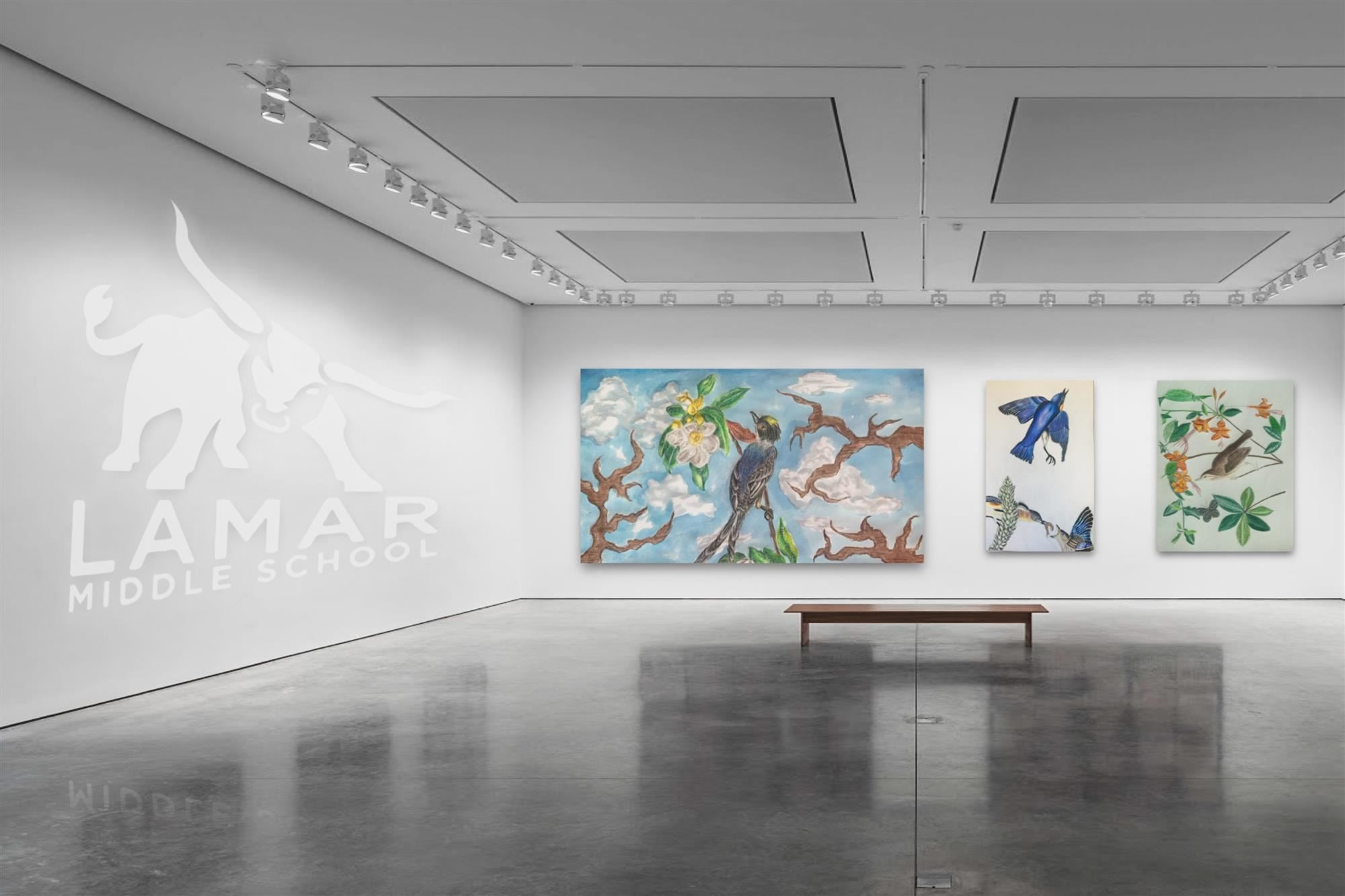 The virtual galleries also gave students in neighboring schools the ability to admire other LISD student works.
"Some of the teachers created lessons in class where students analyzed artwork being created across the district," Valentine said. "It is exciting to know that the galleries became an additional educational tool for the classroom."
For so many this year, creating art has become more important than ever.
"I believe art education was remarkably equipped to meet the challenges we faced this year," Neibert said. "Artmaking is such an independent study of the thoughts and feelings we have about ourselves and the world around us."
"It's given a lot of students a platform to express ideas and thoughts during a challenging time," Kruk added. "The past year has been such fertile ground for making art, from the pandemic to social justice. Students have a lot to say about these topics and the arts gives them an avenue to talk about how they see and feel about the world."
For the LISD Fine Arts department, this project was just one more shining example of how the educators of LISD have been able to respond this year.
"This school year in particular has pushed our Fine Arts teachers to do what they do best - utilize their inherent creativity to provide opportunities for students in spite of the unique set of parameters and challenges at hand," Drinkwater said.
"Without their commitment to their discipline and students, this project never could have happened," Valentine added.
---
The Loop is a quarterly magazine from the Lewisville Independent School District, showcasing the latest stories, photographs and achievements throughout Lewisville ISD schools. Click here to read previous issues.