Return to Headlines
Lamar Middle School Orchestra Refuses to Miss Out on Solo & Ensemble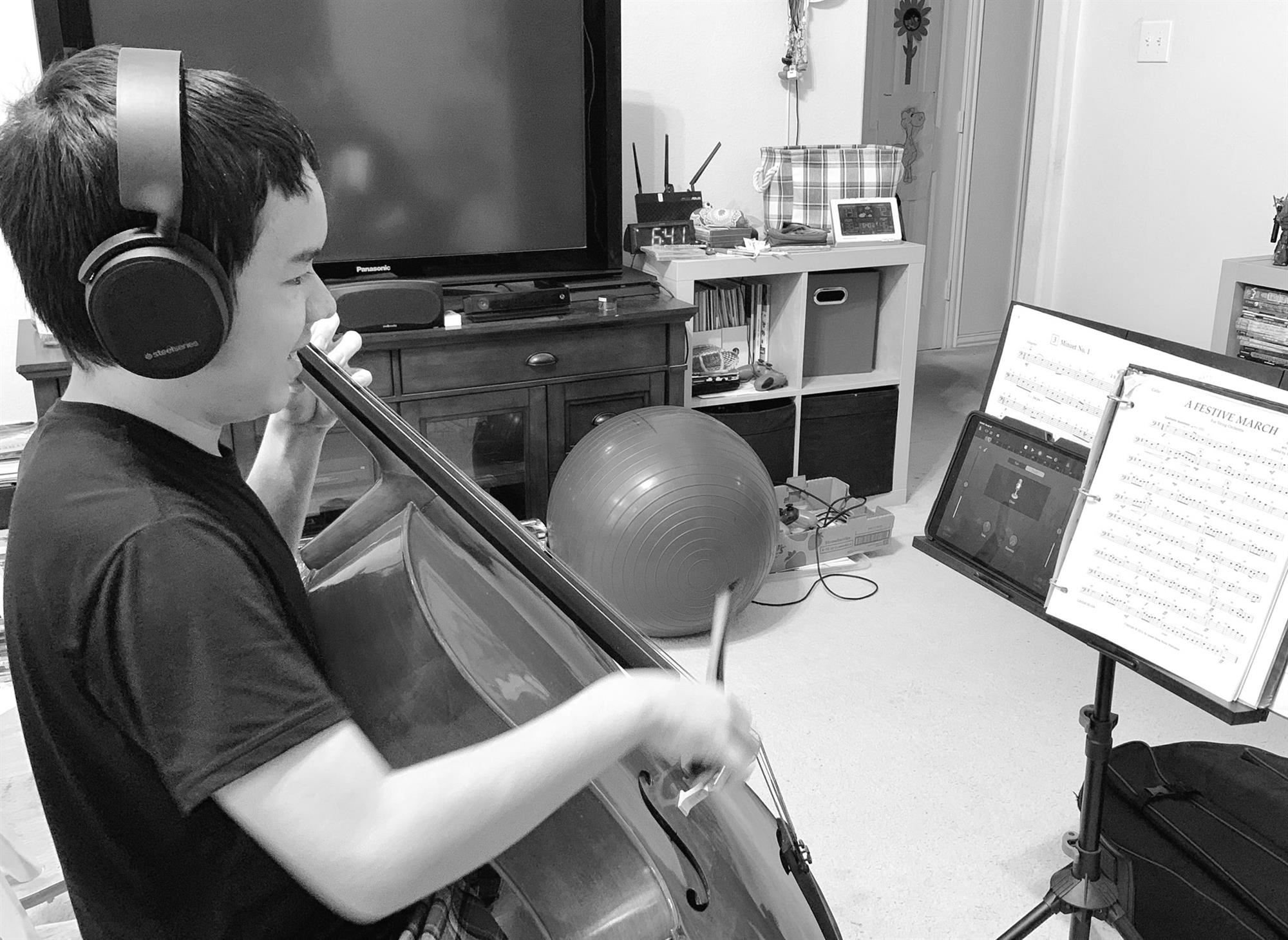 "Solo & Ensemble" is a Lewisville ISD-wide orchestra event that has been taking place for many years. It is a spring tradition that middle school and high school programs always look forward to as they get the opportunity to perform solos and small-group music in front of an audience.
Due to the COVID-19 pandemic, the event was halted. However, Lamar Middle School refused to take no for an answer and got creative. The results were outstanding and the entire experience is something the students will never forget.
"Despite COVID-19, we wanted to create the Solo & Ensemble experience as best we could for our students," Lamar Middle School Orchestra Director Samuel Park said. "It was new territory for us, but it turned out to be a lot of fun to create music in this way and continue the learning at home."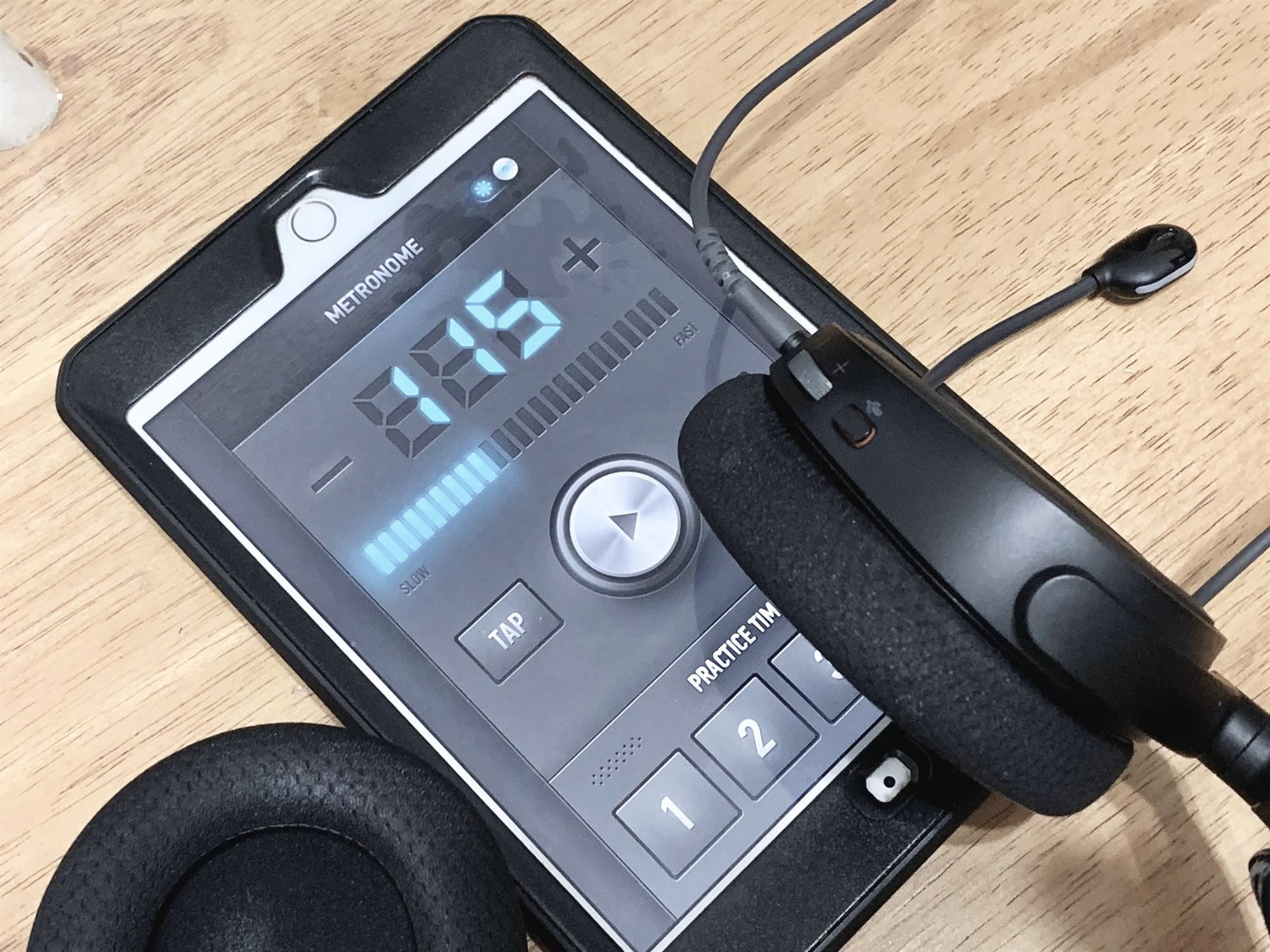 Using the GarageBand app on their district-issued iPads, students – 64, to be exact, from all three grade levels – each recorded their parts at home with headphones and a click track. The students then combined their parts together to create a recording of their chamber music groups.
"Recording this way is very similar to how professional musicians record live studio sessions, so students really enjoyed the recording and editing aspects of this project," Park said.
Students had already started learning and rehearsing a little before Spring Break, so they wasted no time getting the Solo & Ensemble completed through online meetings on Webex. The final performances were completed on April 19 and submitted through Canvas. They still think back on the performances and are extremely proud of what they pulled off.
"At first, this project seemed like it would be really complicated and take a lot of time to be able to accomplish," eighth grade student Camila Cortes Pinedo said. "However, we worked together and were able to complete it. We realized that no matter what the circumstances may be, we are always able to work around them and get things done!"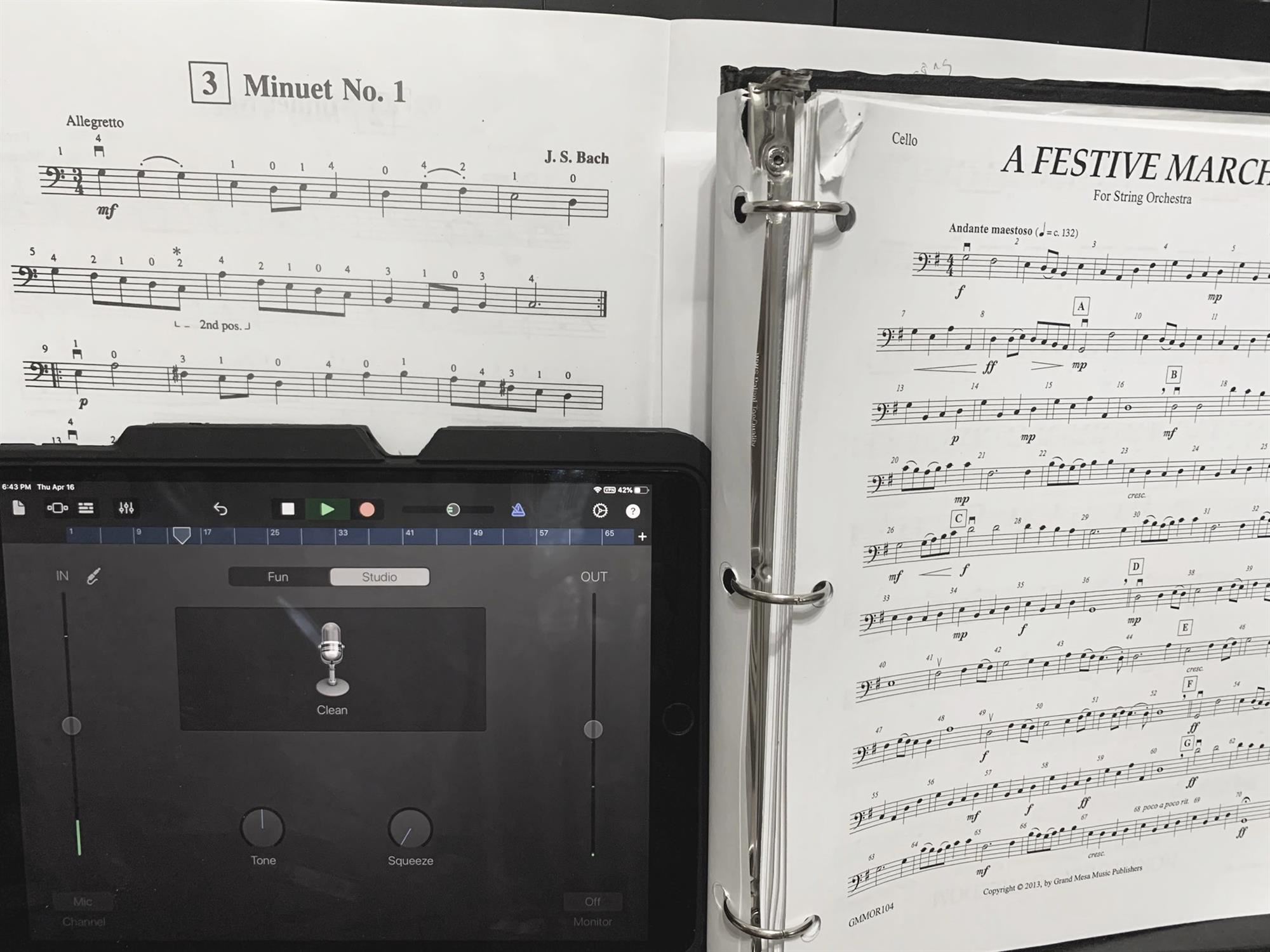 Lamar Middle School Principal Kristy Casal is not surprised by the tremendous results despite the current circumstances.
"Mr. Park continues to impress me with his ability to find unique ways for students to connect during this time of at-home learning," Casal said. "The Solo & Ensemble was perfect."
To learn more about Lamar Middle School Orchestra, follow them on Twitter at @OrchestraLamar.