Return to Headlines
Lewisville ISD Hosts 2nd Annual Summer Faculty Art Gallery
June 9, 2016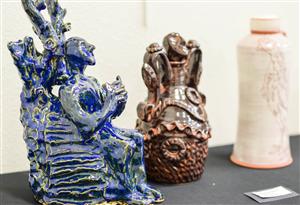 Teachers and administrators across the district will be displaying their art for the community in the 2nd annual LISD faculty art gallery this summer.
Every year, students across Lewisville ISD (LISD) show their outstanding art talents through competitions and galleries. In the 2015-2016 school year, there were 30 middle school and high school students who advanced to state in the
Visual Arts Scholastic Event
(VASE), 16 of which earned either a gold or silver seal.
"We have such a rich art program in LISD so I love going to campuses and seeing what our students and teachers are producing in the classroom," LISD Fine Arts Coordinator Missy Head said. "They are all incredibly talented and I love seeing what they can do."
The talents that LISD students show are a product of their hard work and dedication – and fabulous mentors and teachers.
"A lot of people don't necessarily grow up around art and aren't exposed to it as much as we would like," Head added. "So we wanted to make sure that our community had the opportunity to appreciate the artistic abilities that our students and teachers posses."
In an effort to show just how talented the teachers across LISD are, the William T. Bolin Administrative Center will house pieces of their art during the summer for the community to enjoy.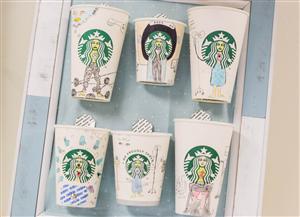 "I noticed when I first joined the district that there were a lot of white walls in our administrative buildings," Missy added. "So we started inviting our students to display their art in our facilities for a few weeks at a time during the school year. Then, last year we thought, what better way to showcase our talented art teachers than to give them an opportunity to display their work as well."
Teachers across the district have their own styles and favorite art techniques, which viewers will see when they walk into the administration building. There are oil paintings, drawings, sculptures, photographs and more.
"This art gallery is a wonderful opportunity for us to advocate for our art programs, and to advocate for our art teachers and students," Head continued. "Seeing all of the different mediums being used, it really reminds you how lucky you are to be surrounded by such gifted individuals."
The faculty art will be displayed in the Bolin administrative building through the end of August 2016.