Return to Headlines
The Colony Chamber Awards | February 2023
Lakeview Middle School students John Hawkins, Zaylen Payne and teacher Melissa Shanahan were all recognized by The Colony Chamber at the Chamber's March Luncheon at Lewisville ISD's TECC East campus.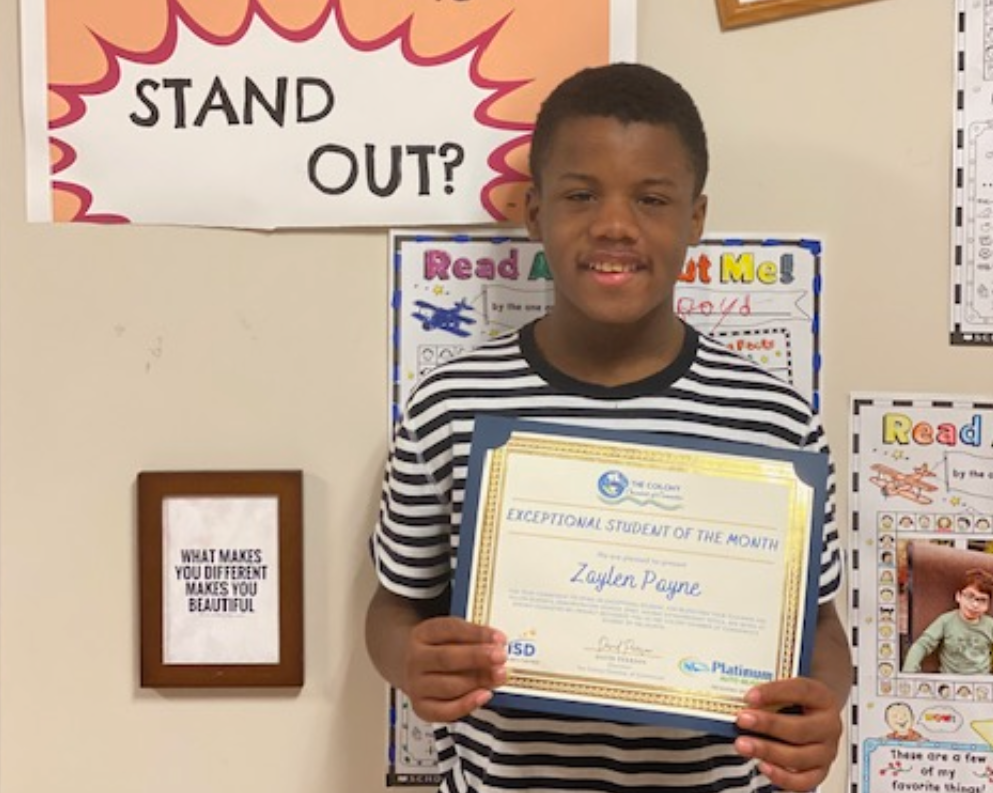 Exceptional Student of the Month – Zaylen Payne
Lakeview Middle School student Zaylen Payne cares for his peers and portrays acts of kindness daily. His heart is incredibly big, and he ensures his classmates are happy and taken care of by helping them any way possible. Zaylen is such a happy kid, extremely social, and he greets everyone with a smile, hug, or a high five. He is well known and liked among LVMS students and staff and is a huge part of our Leopard community.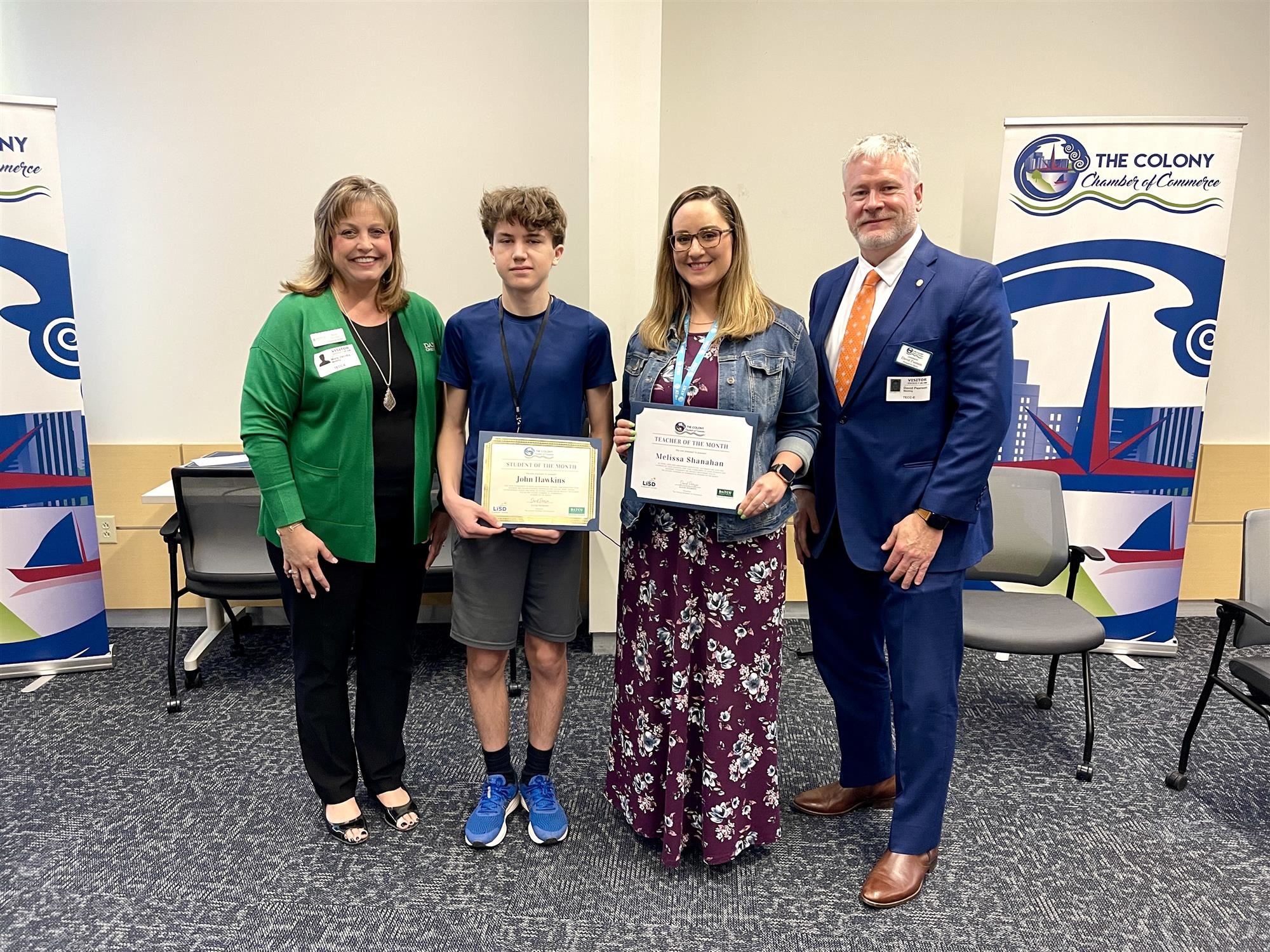 Teacher of the Month – Melissa Shanahan
Lakeview Middle School Melissa Shanahan serves as one of the school's English language arts department heads for 6th grade teachers. Over the last two years, Ms. Shanahan has transformed her classroom into an engaging, blended learning environment where students participate in individualized, authentic learning experiences. Her professional growth and leadership on the Blended Learning team has made a positive impact on everyone around her and makes Lakeview a better place to be every day.
Student of the Month – John Hawkins
Lakeview Middle School student John Hawkins demonstrates academic excellence and leadership in the fine arts. He is a member of the Lakeview Wind Ensemble and a member of the All-District and All-Region bands for trombone. John also represented Lakeview as a member of the UIL Academic Team, receiving recognition for his knowledge in science and math events. John is an all-around student-leader who demonstrates kindness and respect towards others.


---
Lakeview Middle School is a middle school located in The Colony, Texas serving students in the Lewisville Independent School District. Follow Lakeview on Facebook and Twitter, to see more student experiences throughout the school year or visit Best Schools in Texas for more information about joining the Lewisville ISD family.