Return to Headlines
LISD Middle School AVID students visit local colleges
It's never too early to plan for college if you're in Lewisville ISD, which is why LISD's middle school AVID program visited the Flower Mound campuses of Midwestern State and North Central Texas College (NCTC) to get a glimpse of higher education.
Advancement Via Individual Determination (AVID) is a district program that prepares students for college readiness and success and is scheduled during the regular school day as a year-long course. Each week, students receive instruction utilizing a rigorous college preparatory curriculum provided by AVID Center, tutor-facilitated study groups, motivational activities, and academic survival skills. Family engagement is also a large component of AVID and many of the AVID students will be the first in their family to attend college.
"The AVID program in LISD provides a pathway for students to not only be supported academically, but it also provides a place to expose students to college and learn how to get there," Jill Adams, LISD's Director of Counseling and Social Work Services said. "We want students to get the exposure and experiences of college at an early age. AVID breaks down barriers and sets goals to go to college while teaching the students about scholarships, how to finance college and learn about all the opportunities they have."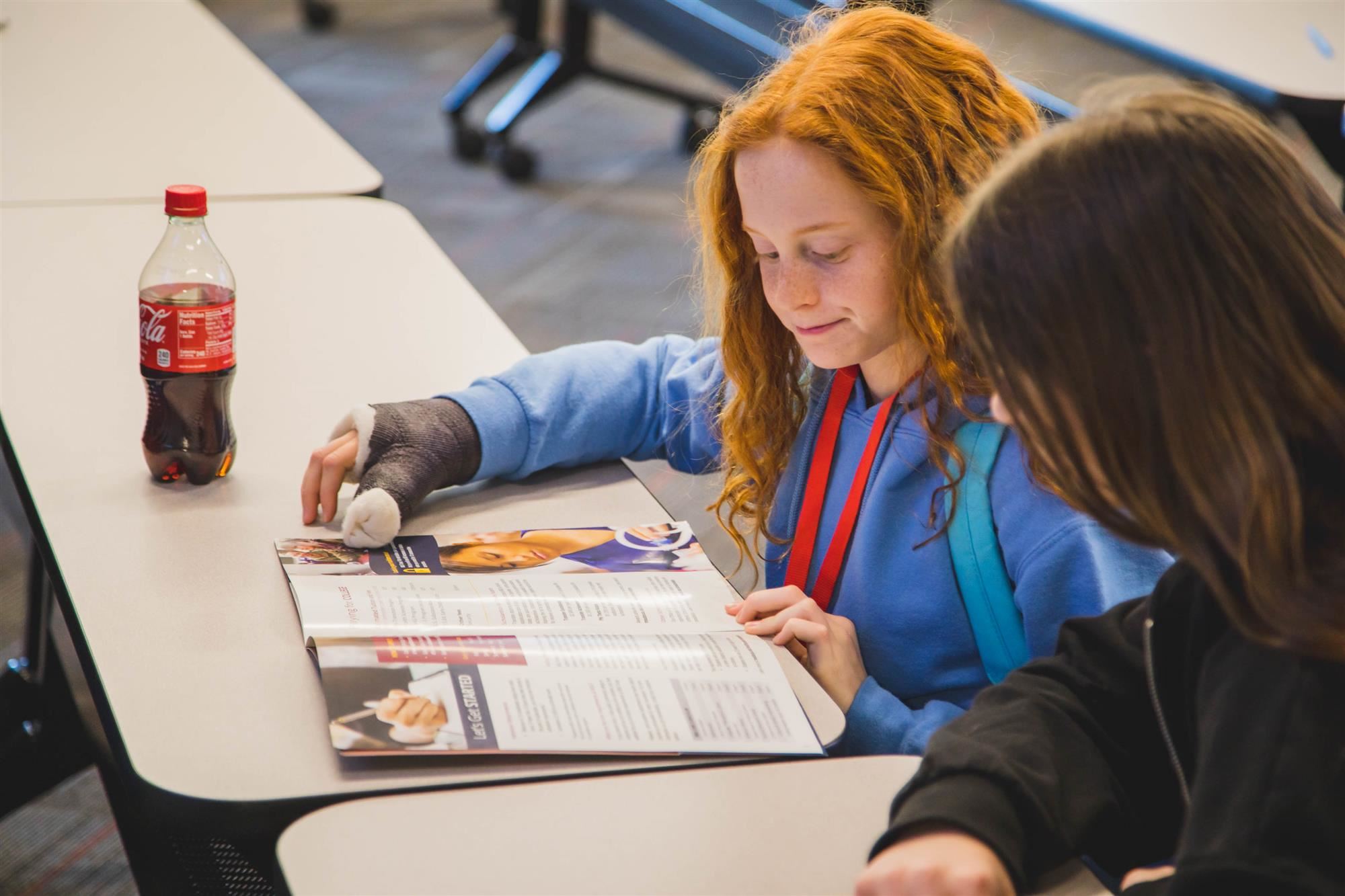 AVID is offered at 17 different campuses in LISD, starting in middle school and up to high school. Over 160 seventh and eighth graders from Griffin, Huffines, Killian and Lamar made the short bus trip last Friday to the local college campuses and rotated between eight interactive sessions throughout the day that highlighted different career opportunities and college courses.
"Today provides such insight into higher opportunities and higher education," Samantha Montano, teacher and AVID coordinator at Lamar said. "Having campuses that are so close in our backyard, what an opportunity this is for our students. The cost of higher education here, the students can see that goal and realize they can do this. Today was a day-in-the-life opportunity of a college student for our students to learn what it's like."
At Midwestern State, students learned about College Admissions, Science, Business, and Health Science. Next door at NCTC, the sessions were about College Life, Education, Financial Wellness, and Music/Theater. Each session was 20 minutes long and kept the students engaged and learning the whole time.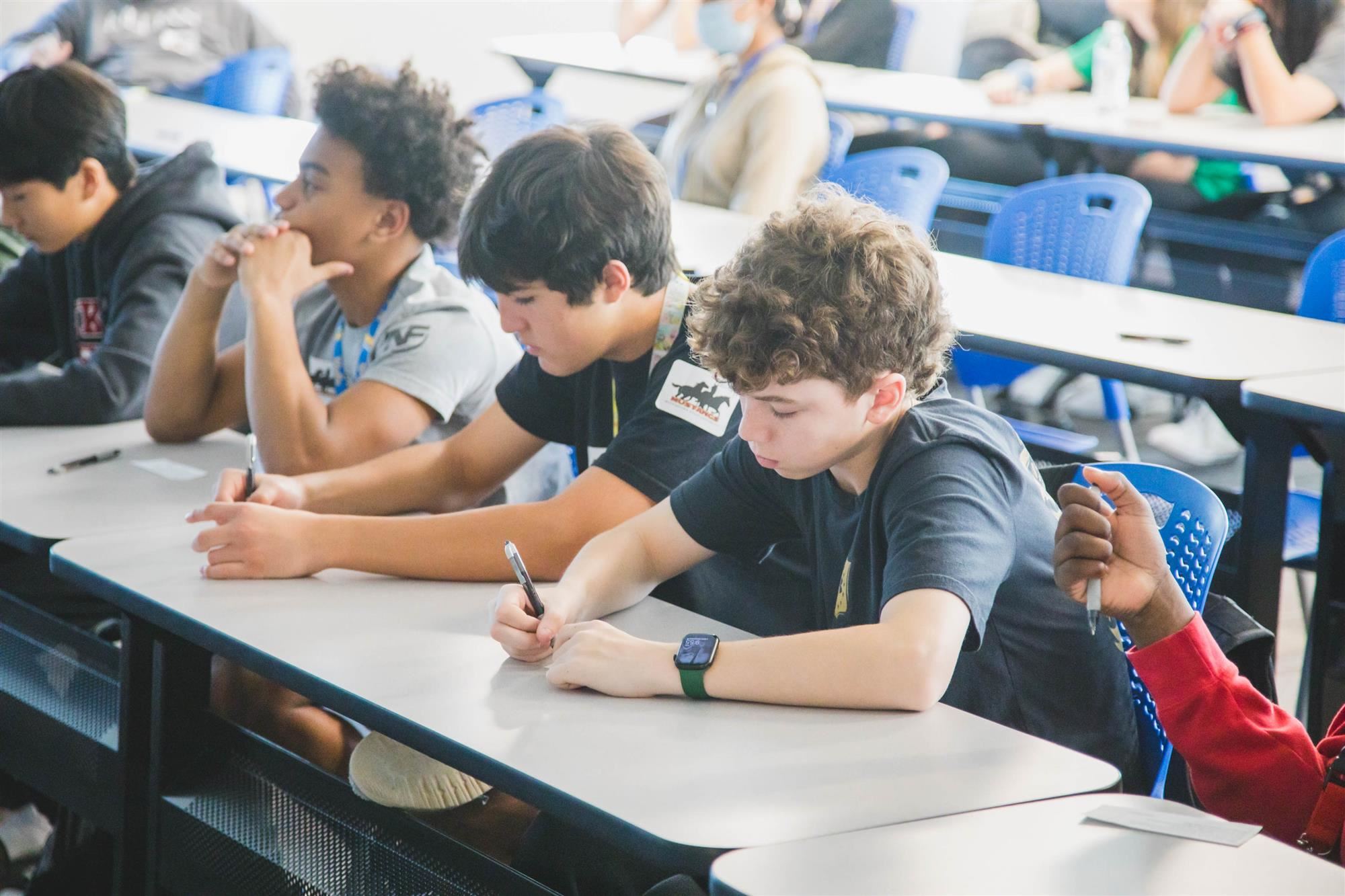 The sessions were designed to be fun and interactive for the students. The middle schoolers were even tasked with an AVID day challenge to create a five-minute video incorporating things they learned during the visit, with the winner receiving an end of the year pizza party.
Matthew, a Lamar eighth grader, is in his second year of being involved with AVID and said the program has really prepared him for college. "I feel like AVID has given me that extra knowledge to get ready for college," Matthew said. "Everyone thinks they know about college and then you go to AVID and you get that extra step and guidance above the rest."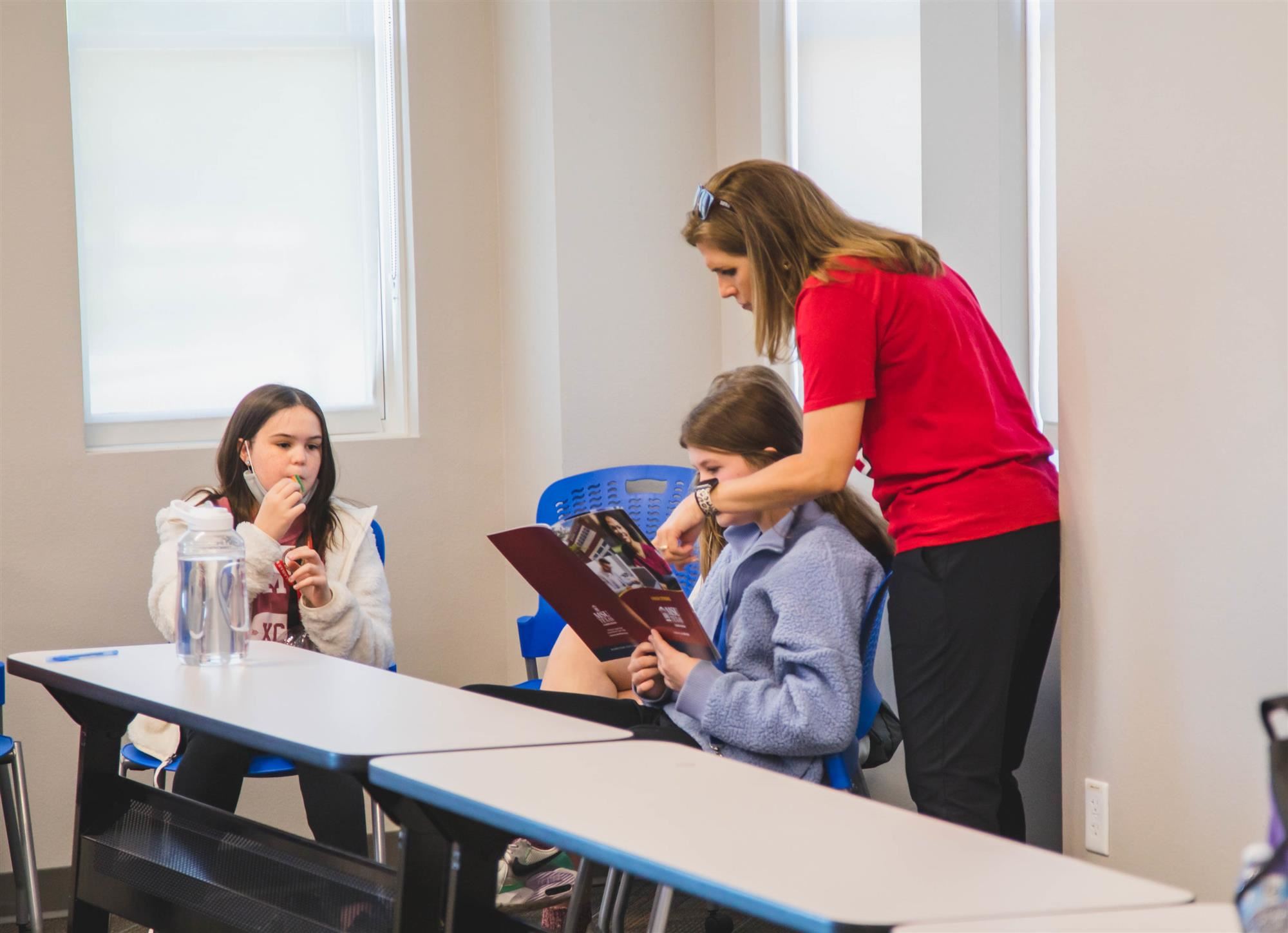 Seventh grade is the first year you can join AVID and Zoe, a seventh grader at Lamar, said AVID has really helped her become a better student. "I want to do well in school," Zoe said. "I wanted to learn how to plan ahead, take notes and how to work with others in groups for projects. AVID doesn't just help you now, you can take what you learn from this program with you in life."
In the business class, students watched a video of a business pitch on the hit entrepreneurial show Shark Tank and used a score sheet to rate the product and discuss what they liked and didn't like about it.
The financial wellness class used the classic board game The Game of Life to get mock financial scenarios to learn about budgeting and managing money. In the college life session, students were given example profiles of college students where they had to build a weekly schedule and balance class, studying, work and campus organizations.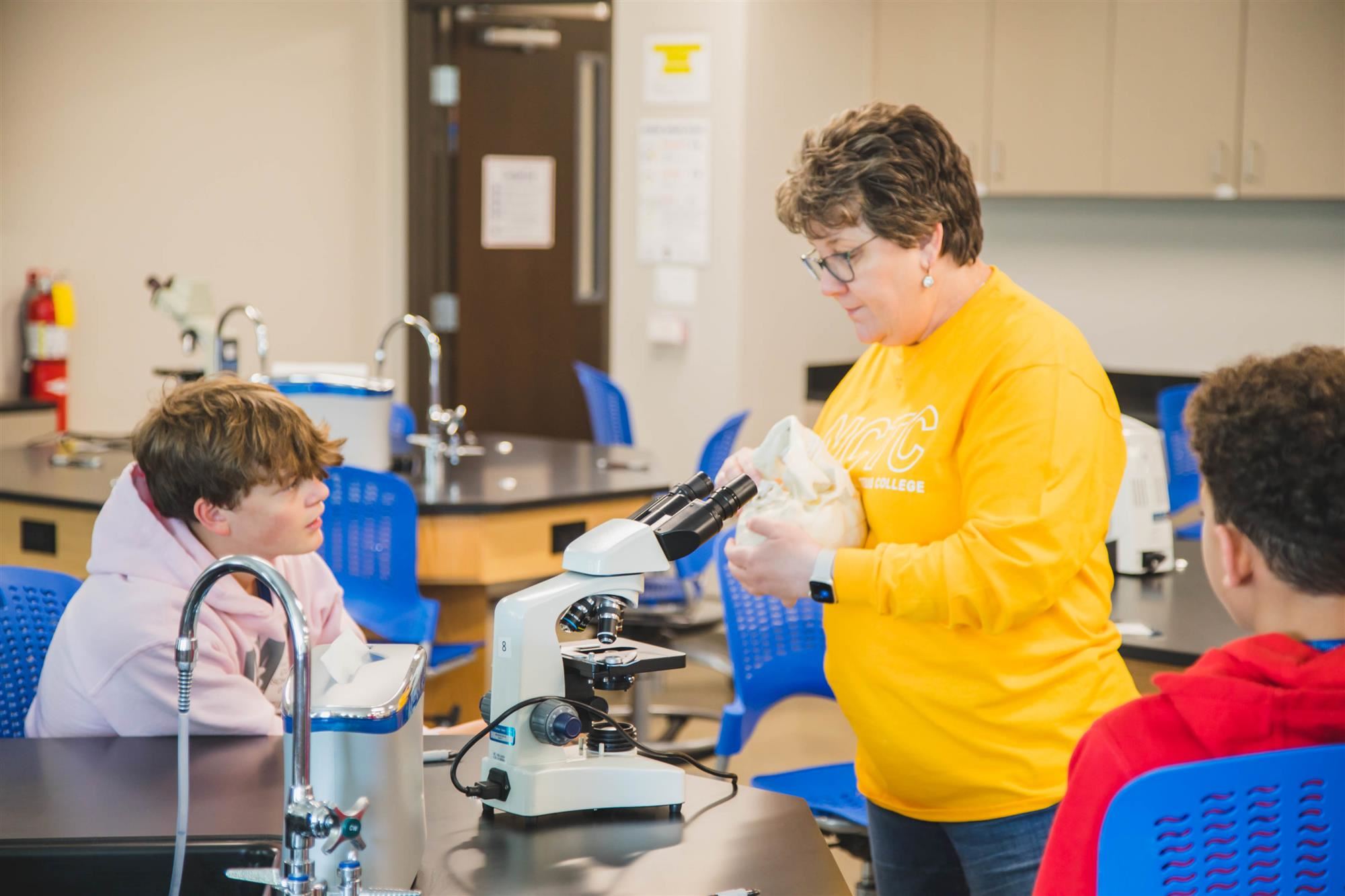 Randy Canivel, Director of Midwestern State–Flower Mound Student Learning Center, said the partnership between LISD, Midwestern State and NCTC is perfect for students to finish their K-12 education in LISD, go to NCTC for their associates and finish their bachelor's at Midwestern State.
"This partnership provides opportunities and a pathway to education," Canivel said. "So many students want to be something, but how do they get there? MSU and NCTC work with LISD to define a pathway and get students interested at an early age, teach them about college now, so they can make those decisions sooner rather than later."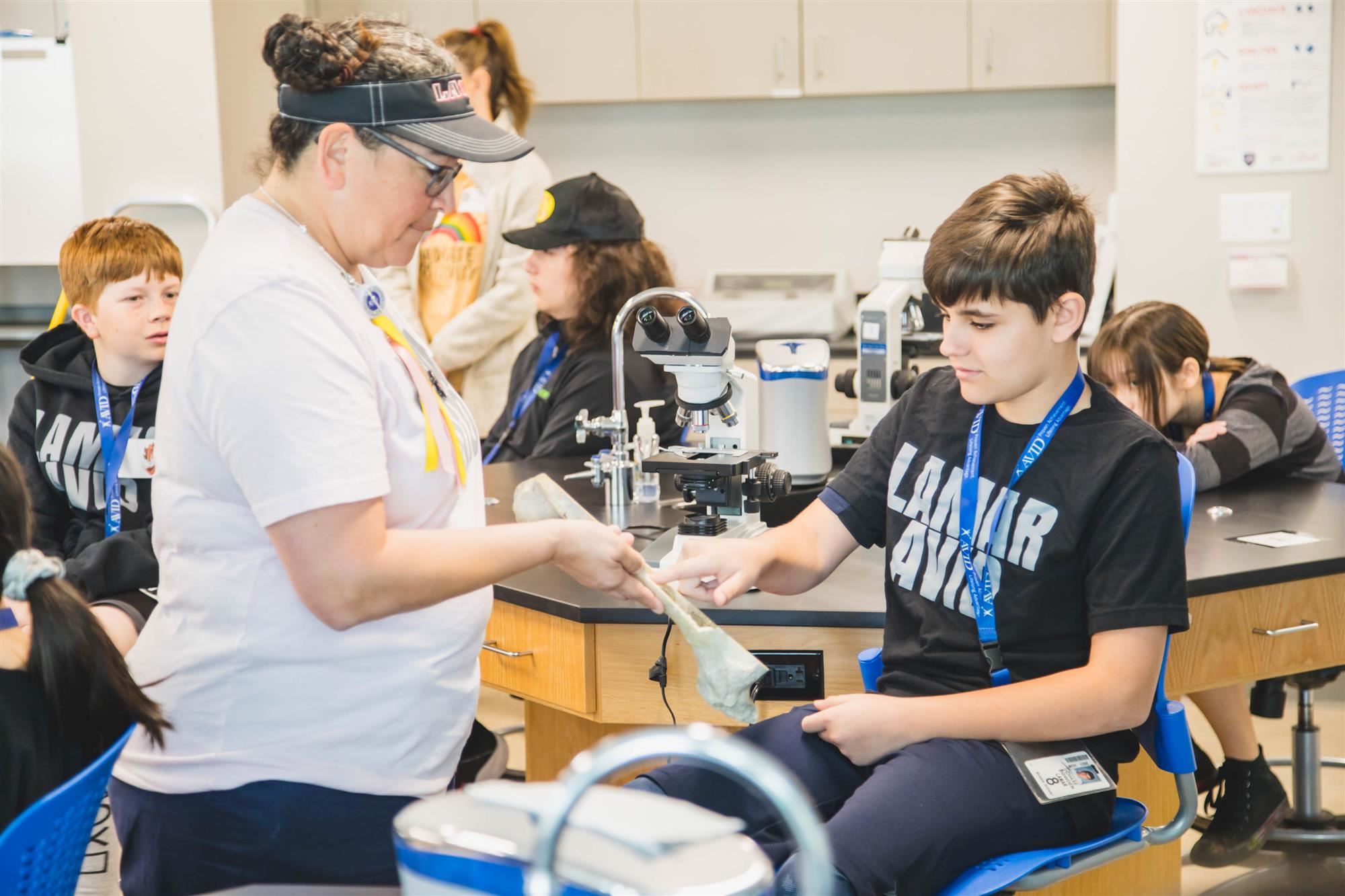 ---
From the beginning, Lewisville Independent School District has committed to ensuring all students—your children—have the resources they need and want to ultimately thrive in a future they create. Follow Lewisville ISD on Facebook, Instagram and Twitter to see more student experiences throughout the school year or visit Best Schools in Texas for more information about joining the LISD family.