Return to Headlines
Killian's Delaney Anderson to compete in finals of Drive, Chip and Putt at the Masters
At just 12 years old, Killian seventh grader Delaney Anderson is about to accomplish a feat that lifelong golfers dream of – playing at the Masters.
Anderson qualified for the national finals of the Drive, Chip and Putt competition and will travel with her family to Augusta National to compete against the best youth golfers in the country. The competition will broadcast live on Golf Channel on April 3, the Sunday before the Masters.
Drive, Chip and Putt is a free nationwide junior golf development competition that was founded in 2013 by the Masters Tournament, United States Golf Association and The PGA of America. The competition is aimed at growing the game by focusing on the three fundamental skills employed in golf.
Participants compete in all three skills (Drive, Chip and Putt) and hit three shots per skill for a total of nine shots. Points are accumulated per shot at each skill. The overall champion in each division is determined by the participant with the most points accumulated between all three skills. The driving and chipping portion of the competition are held on practice areas, but the putting competition will take place on the historic 18th green at the Masters.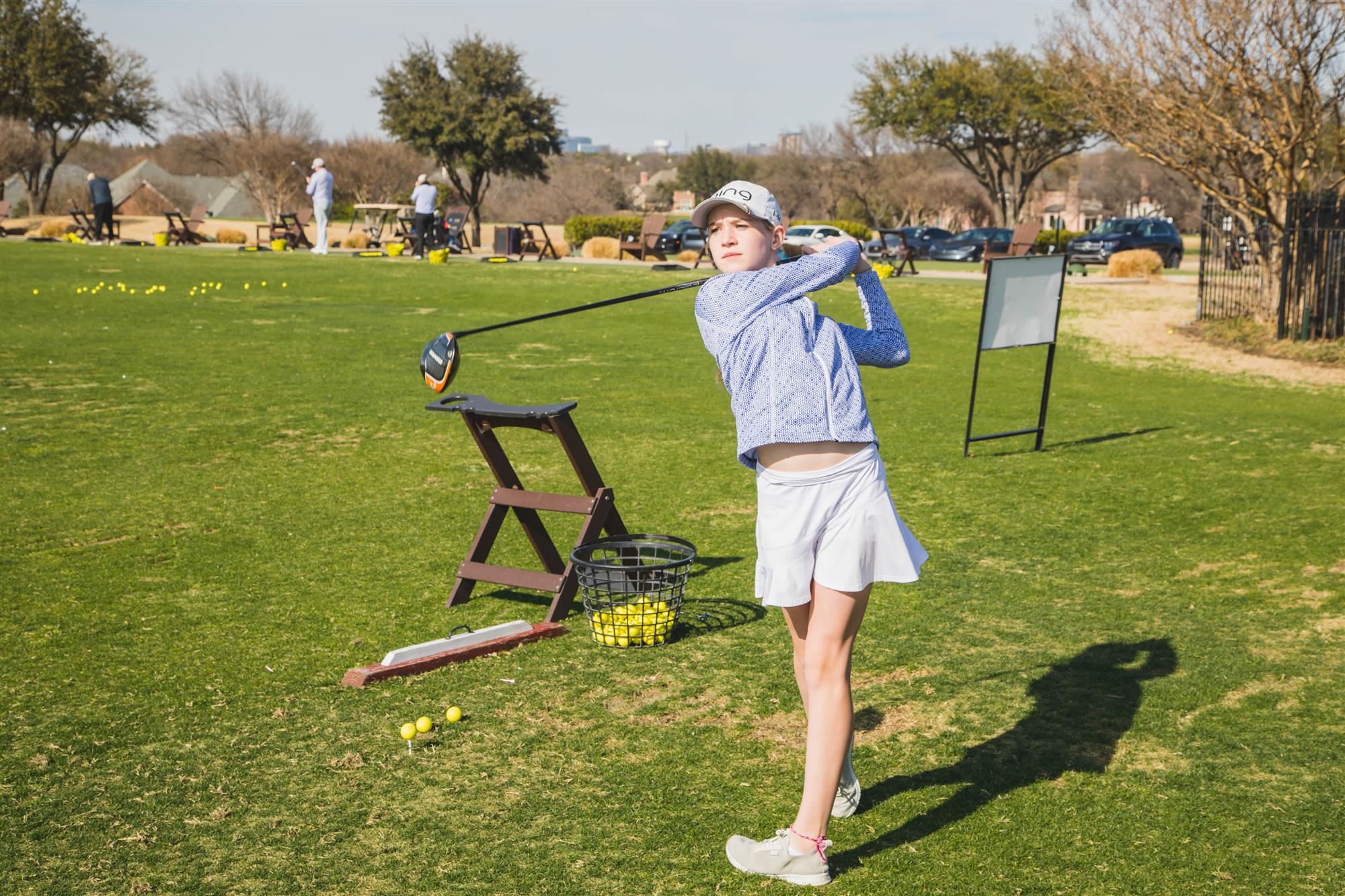 Part of what makes Delaney's story so unique is that she hasn't been playing golf for that long. She gained an interest only four years ago by riding in the golf cart with her dad, and now she's about to play on a national stage.
"I'd always watch my dad play," Delaney said. "I didn't really like playing [golf] at first, but I liked watching and riding in the golf cart. One day I said, 'I want to try this'. After my first lesson, I thought it was fun and wanted to keep doing it."
"Golf wasn't natural for me, I had to work really hard to get where I am and I'm always working to get better."
Delaney had to go through a series of qualifiers to end up in Augusta, Georgia. The first was the local qualifier at The Golf Clubs at the Tribute in The Colony where she had to place in the top three. Next came the sub-regional qualifier at The Courses at Watters Creek in Plano, which took the top two finishers. The last step was the regional qualifier at The Alotian Club in Roland, Arkansas, where only the top finisher advanced.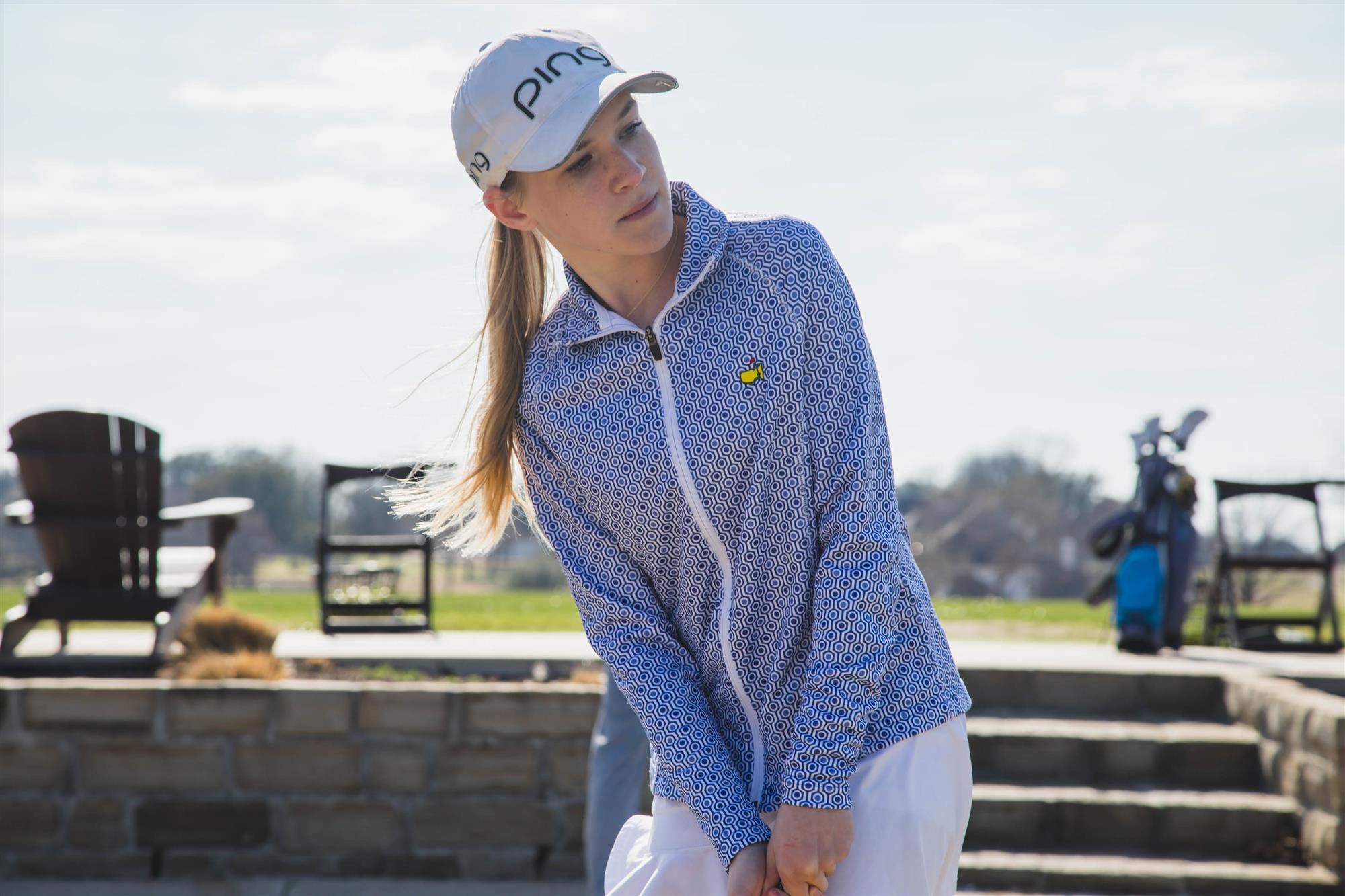 The milestones Delaney has accomplished at such a young age are remarkable for any child, but Delaney has had to overcome bigger obstacles to get there. Obstacles that no one – especially a child – should ever have to deal with.
Delaney was born with a rare tumor called Hemangioendothelioma. It's a tumor and mass of blood vessels that's in her liver. Because of this condition, Delaney can't play contact sports, which is why golf, a non-contact sport, has become her escape and passion.
"It's an opportunity for me to compete and play something I'm passionate about in a competitive environment," Delaney said. "More importantly, it's a safe environment where I'm not getting hit."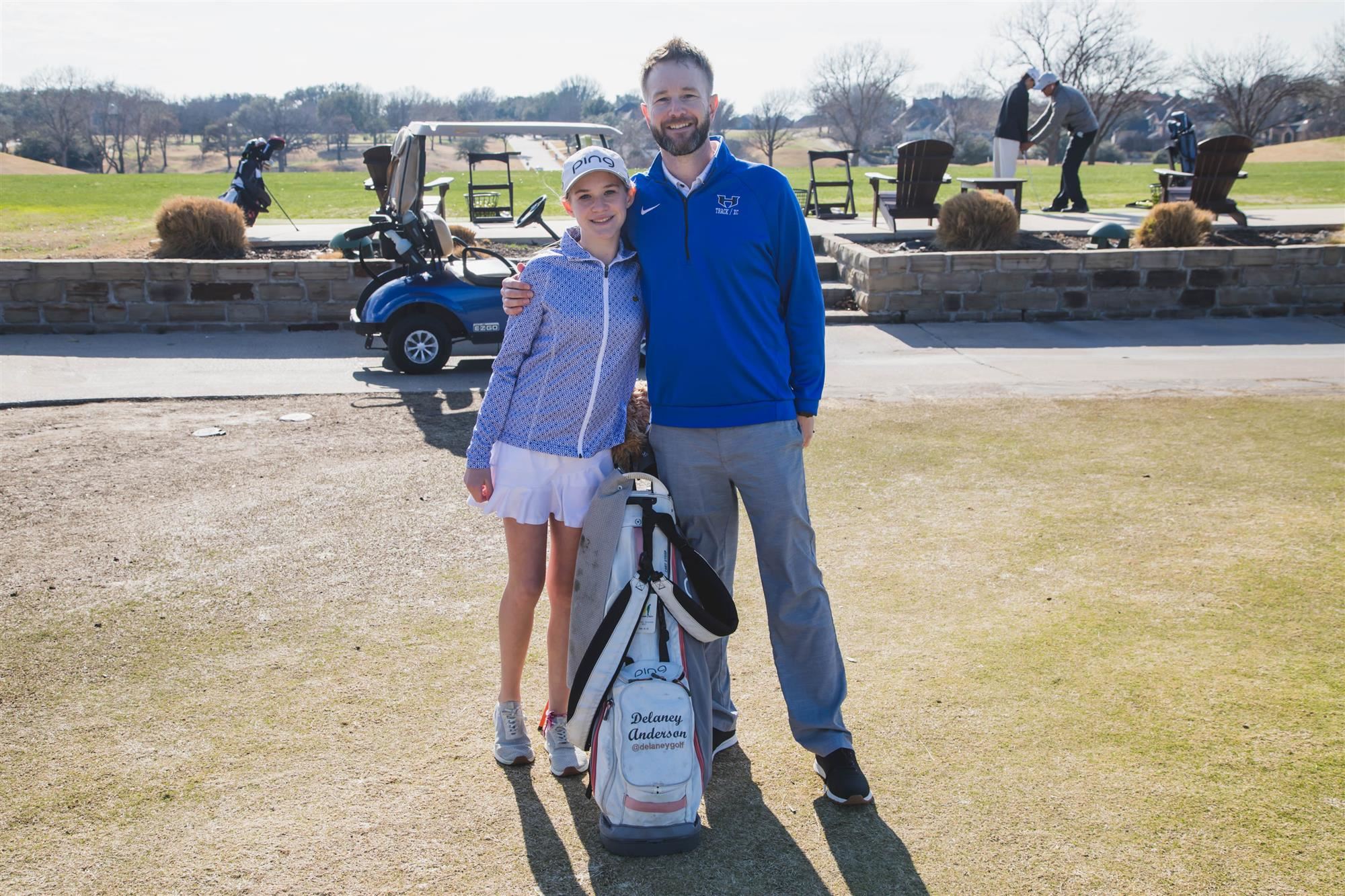 Born in Visalia, California, located 45 miles south of Fresno, Delaney spent her first month in the NICU receiving treatment. Delaney's father, Garrett, who's a teacher and coach at Hebron High School, described what it was like as a parent watching his daughter go through the treatment.
"They couldn't surgically remove the tumor because if they hit one of the vessels, she could bleed out," Garrett emotionally said while holding back tears. "[The tumor] was causing a lot of pressure on her organs so they had to monitor it with steroids to halt the growth. The doctor's concerns were that the tumor gets bigger before it gets smaller and there wasn't room for it to get bigger."
"The doctors said, 'We don't know what's going to happen, especially early on.'"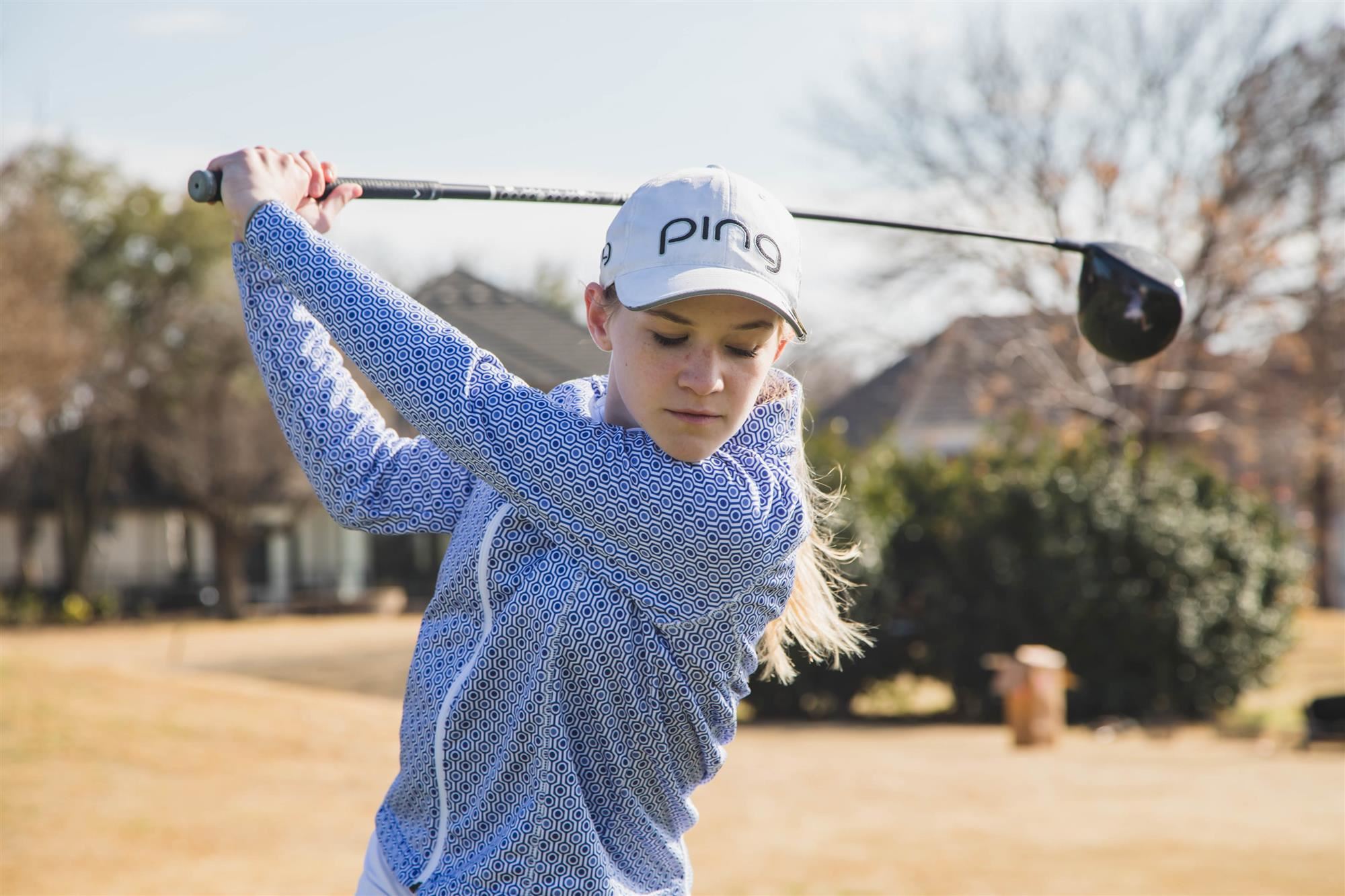 Although the tumor is still there, it has started to calcify and hasn't grown in quite some time, her father said. As she's grown, the tumor has basically stayed the same size. She has to do annual checkups, but the doctors continue to say everything looks great for the 12-year-old, allowing her to live a normal, healthy life while playing the sport she loves.
"The doctors told us they didn't know if she would even make it until she was seven or eight," Garrett said. "The last few checkups, they said her heart is great."
"It's crazy to see where she is now," Garrett continued. "I know what she and our family went through and all the scares we had. To be able to see her play, be active, happy and smile, it's incredible to see her and what she's able to do."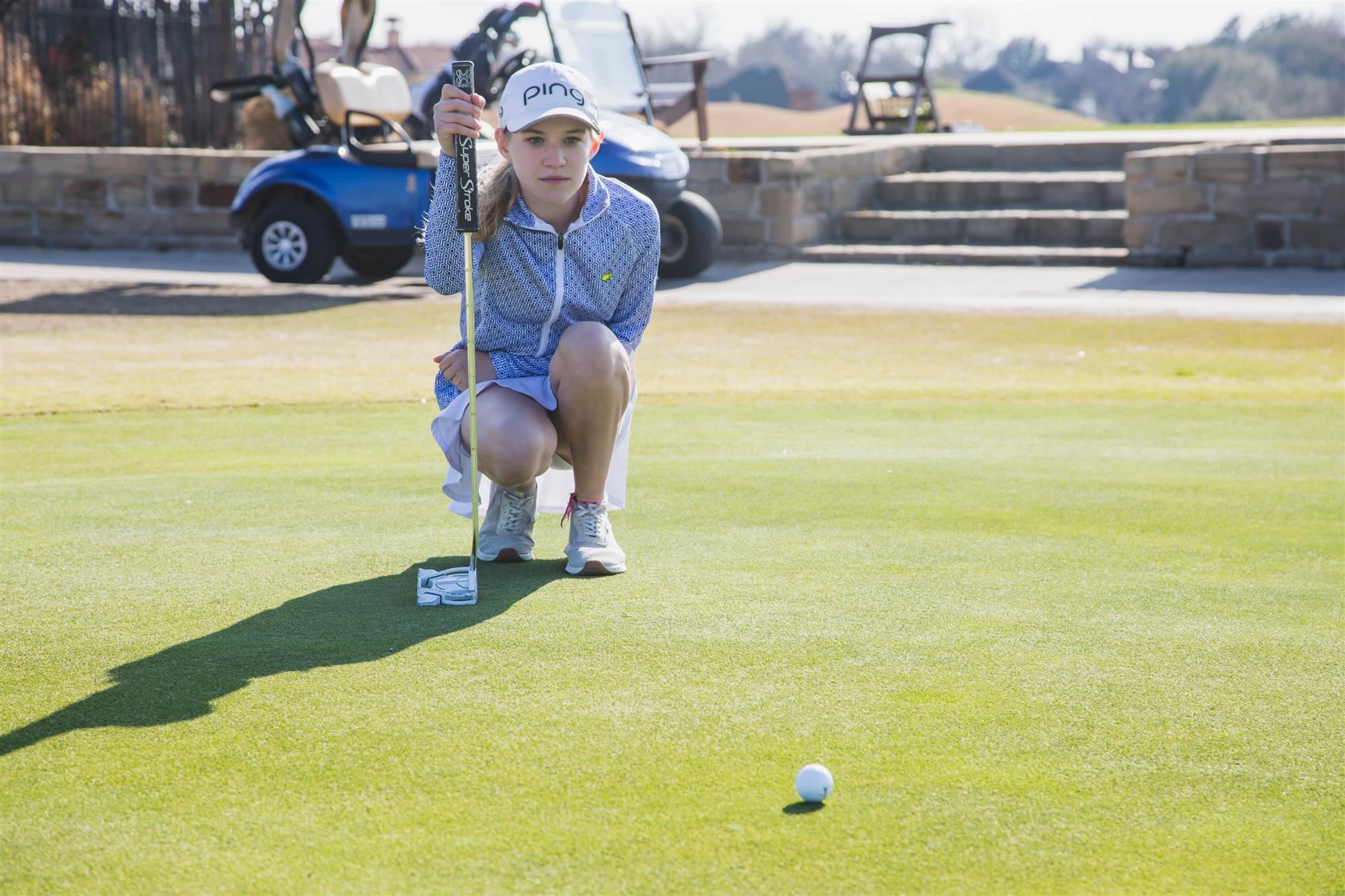 What Delaney has achieved on the golf course would make any parent proud, but it's the things she does off the course that her dad is most proud of.
"The thing I'm most proud of is how well she treats people," Garrett said. "She's such a sweet girl, a good friend and tries to act like Jesus. I tell her every day when I drop her off at school, 'Go be like Jesus, love people and be a good friend'. Seeing her growth in that aspect has been so awesome and seeing the recognition for her success, I think the two are tied together."
As Delaney has been gearing up for a trip of a lifetime, she's had help from a mentor along the way. Incredibly enough, Delaney isn't the only LISD golfer to reach the finals of Drive, Chip and Putt. Hebron senior Samantha Straight, who has committed to Troy University on a golf scholarship, made the finals in 2021 and finished third in her age division. Delaney is using the connection and friendship with Samantha to gain an edge in the finals.
"[Samantha] has given me a lot of really good advice," Delaney said. "Before I made my 30-foot putt in the qualifiers, I touched my Masters ball mark on my hat that she gave me from when she played in the competition and it's my good luck charm. She told me what to expect and how it was going to go. She said it was a really great experience and to have fun and enjoy it."
Delaney's 30-foot putt in the Qualifiers to send her to Augusta.
Delaney is focused on the finals, but already has her eyes set on her future too. She wants to play in college and hopefully join the tour while finding ways to give back to the game that's given so much to her. In fact, college coaches have already started following her on social media ever since she made the finals.
"I definitely want to play golf in college," Delaney said. "I'd like to play at Oklahoma or anywhere in Arkansas because they have really good programs. After college, I either want to play professionally or be a professional golf coach because I want to teach people and have people learn about golf so they can love it like I do."
Even the most skilled and experienced golfers on tour get nervous before they play at the Masters. Delaney might have a few nerves, but they don't outweigh the excitement she has about getting to play on one of golf's most historic grounds.
"The thing I'm looking forward to the most is the experience of the Masters because it's an amazing place to be," Delaney said. "I'm really excited to walk on the same green that Tiger Woods and other pros have. It's a dream come true."
What started out as a family outing has turned into a passion and a dream. A passion and dream that has led Delaney to the Masters.