Return to Headlines
Killian Middle School In-Person and Virtual Students Thriving as One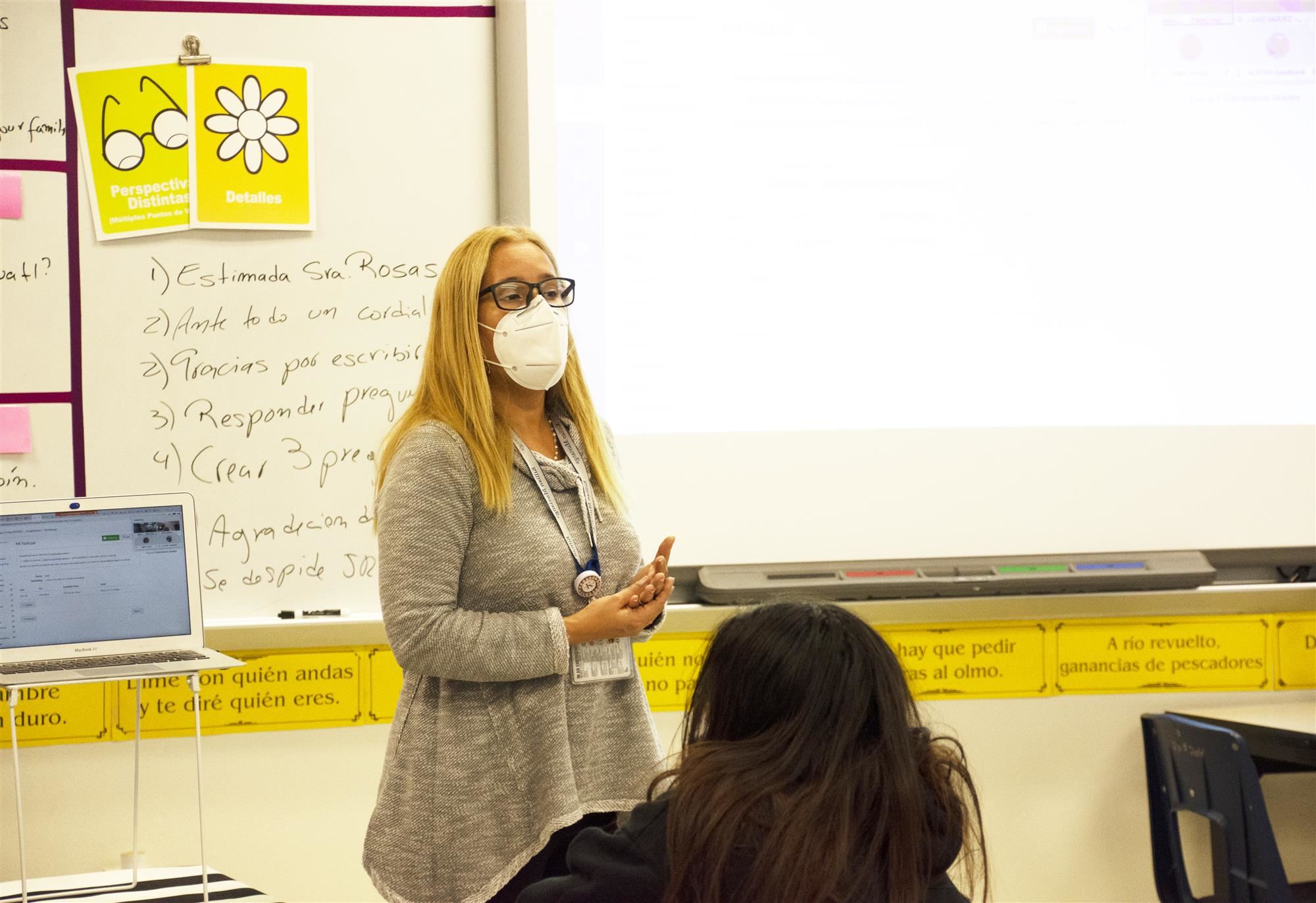 For two class periods per day on the second floor of Killian Middle School, you will find a sense of normalcy during these times of the COVID-19 pandemic. Jeannette Rivero's Advanced Placement (AP) and Pre-AP Spanish classes are a mixture of in-person and virtual students.
Utilizing WebEx, a laptop and a projector screen, students are able to have class as one group – and the results have brought positive energy to everyone involved.
"The students all miss their classmates," Rivero said. "Co-seating has been great, especially for the virtual students. They don't feel alone at home. I've seen their moods change for the better and I love it. I want all my students to know that in my class, they can be together again in a safe environment."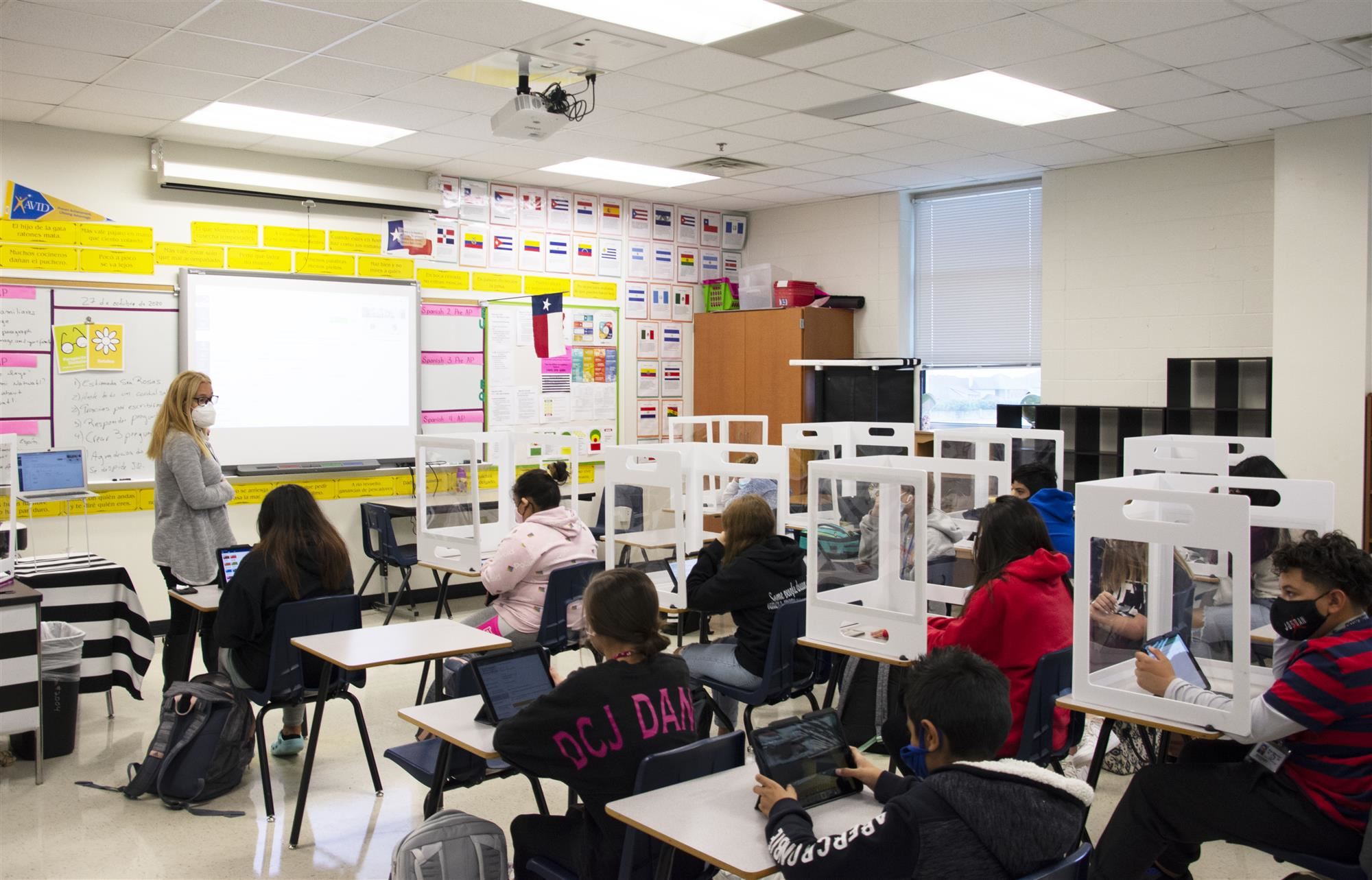 The AP class is comprised of 39 eighth graders (24 in-person and 15 virtual), while the Pre-AP group is made up of 33 seventh graders (25 in-person and eight virtual). The majority of the students have known each other since elementary school because of being in the Dual Language program together.
Rivero has a knack for balancing attention given to in-person and virtual students. She keeps them all engaged by having them rotate reading aloud and working together on assignments and activities. No English is spoken inside the classroom walls.
"Seeing them smile when they work with each other really fills my heart with joy," Rivero said. "I especially love when they greet each other in Spanish before class begins."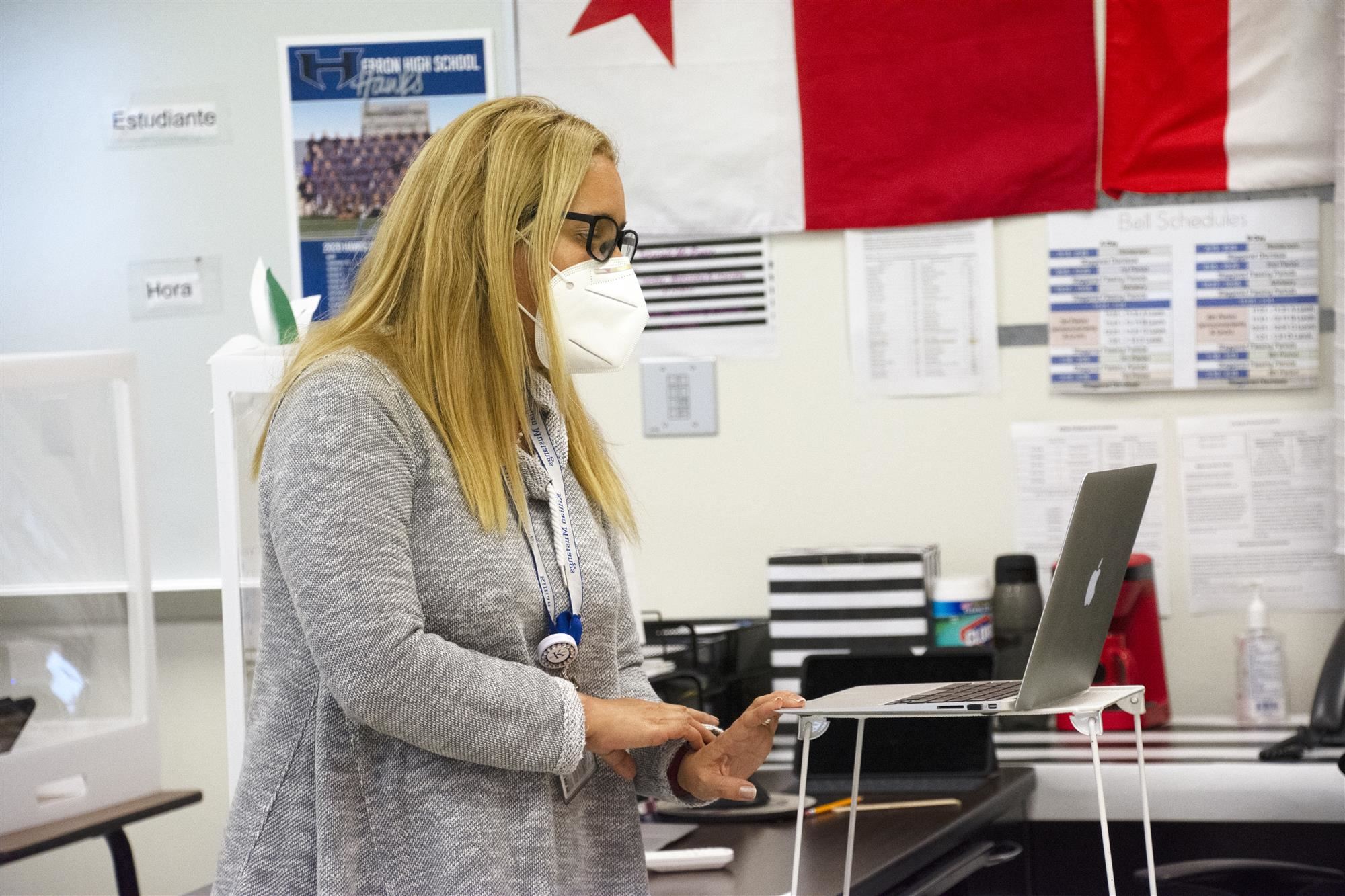 It is a class the students look forward to each day.
"It's cool getting to see all of our friends at the same time," seventh-grade in-person student Audrey Wilson said. "Everyone gets to read and we all learn so much together."
Added eighth-grade virtual student Pedro Gasc: "I love that I can log on and see my friends. We get to chat at the beginning of class for a few minutes, so it feels like we're all in the classroom together."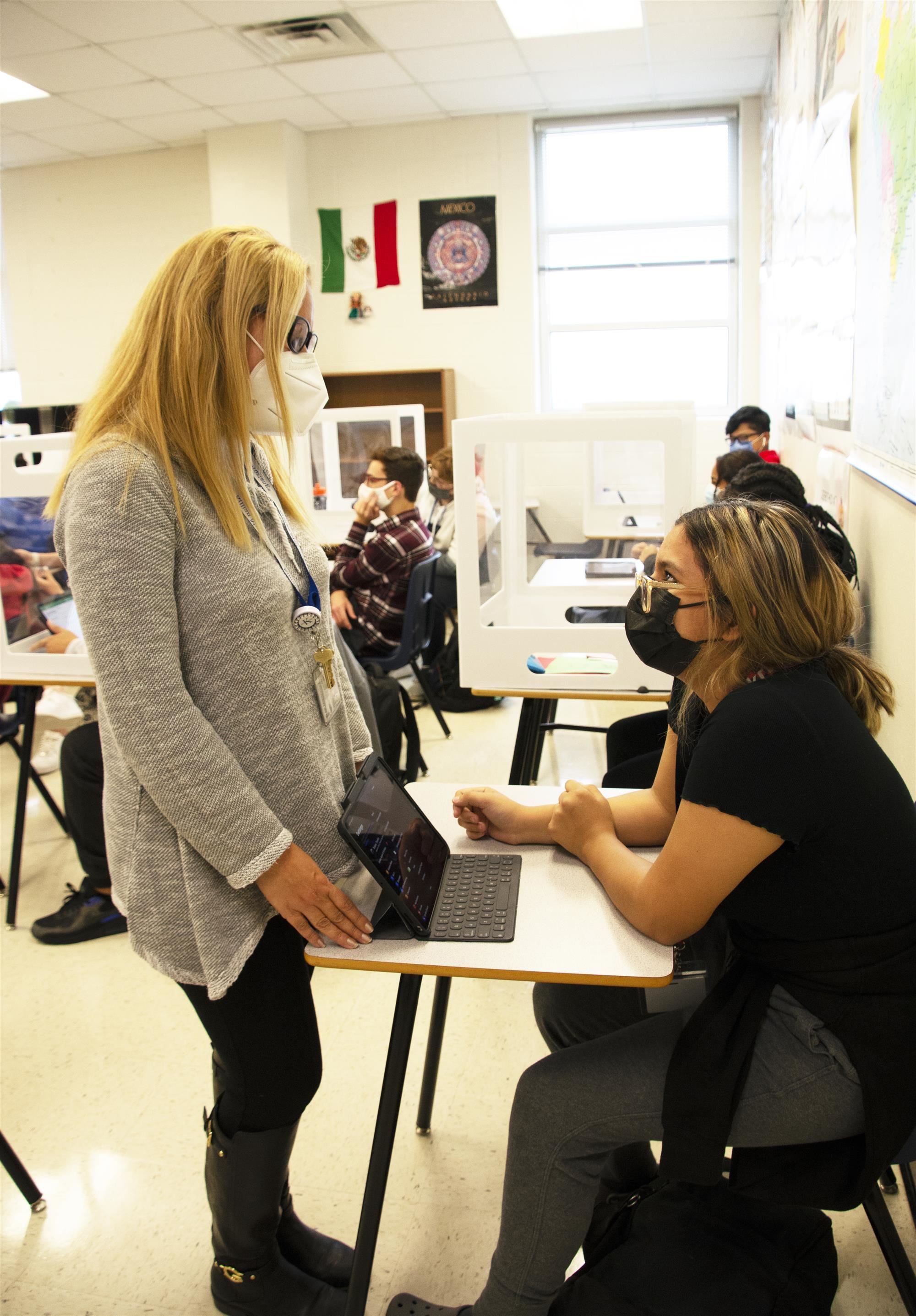 The students also agree that their teacher is just as much of a reason the co-seating format works.
"Mrs. Rivero works for all students," seventh-grade in-person student Brando Ibarra said. "It doesn't matter if you are in the actual classroom or at home. She helps us all the same."
Added seventh-grade virtual student Leah Mere: "If we have any doubts about information, we let Mrs. Rivero know and she responds immediately. We're very happy to have Mrs. Rivero as a teacher, because she always helps us understand Spanish and makes her class fun. We have real discussions. She educates us to be better people."
Other teachers at Killian Middle School (Ashley Loftin for Resource Math, Wendy Curran Meyer for Advancement Via Individual Determination and Jennae Willingham for Resource English Language Arts), as well as across all of Lewisville ISD, are also excelling with this hybrid format. KMS Principal Dr. Tina Krol has noticed and is as appreciative as the students.
"This year is unlike any other year, so I am so thankful for teachers such as Mrs. Rivero who are willing to take on any number of students in one class in order to keep the integrity of learning at the forefront of what we do each day," Dr. Krol said. "These Spanish students are able to earn college credit at the end of their eighth-grade year and Mrs. Rivero would never allow a pandemic to stop them from that opportunity. She has created a collaborative learning environment that is a priceless experience."