Return to Headlines
Huffines Middle School Proud to Have its Own Alma Mater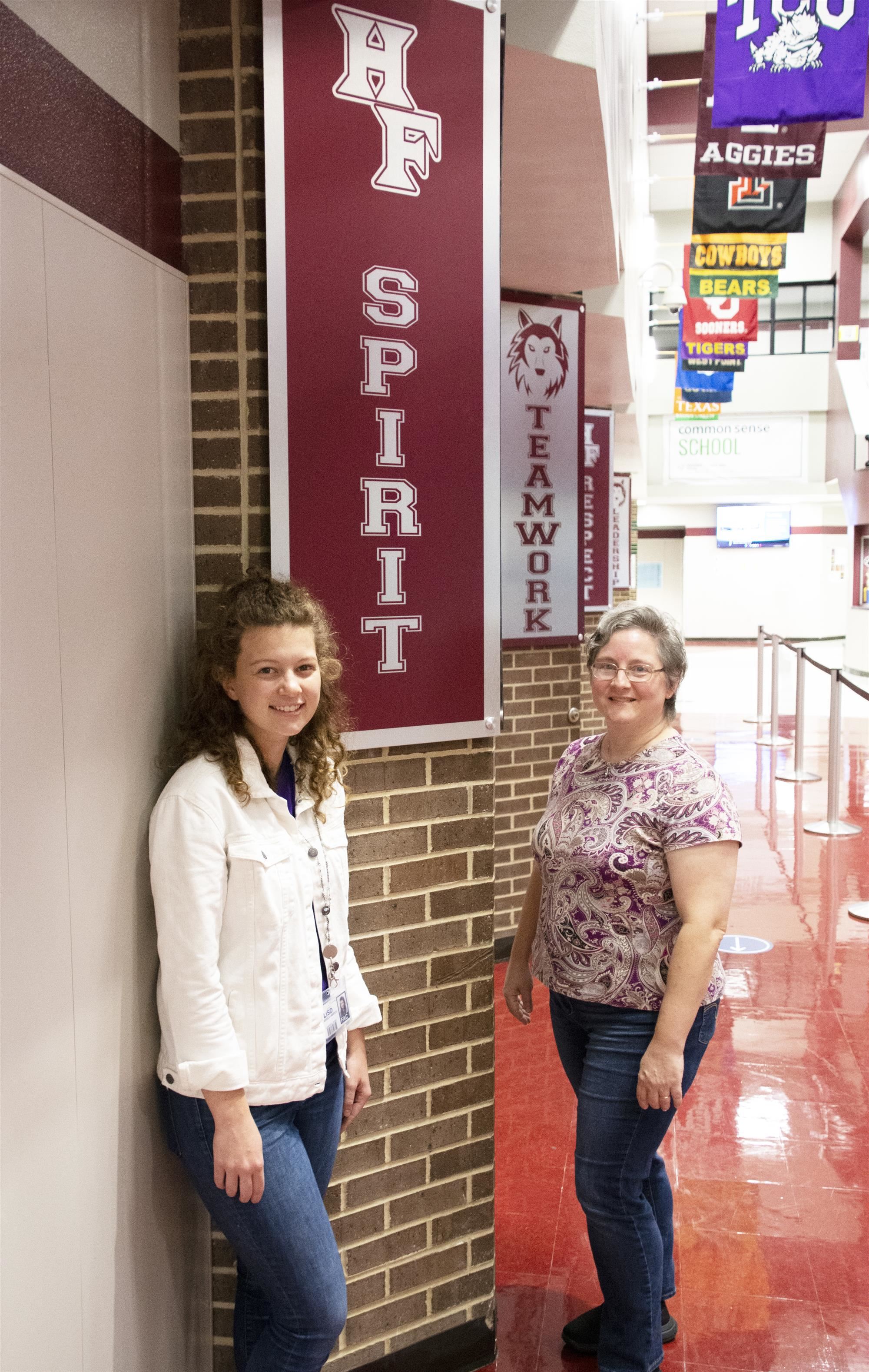 Huffines Middle School, which opened its doors in 1997, now has an alma mater. You will soon hear it at pep rallies, sporting events, assemblies and concerts:
Huffines Huskies, tried and true,
Loyal to the pack our whole lives through.
Unwavering pride and honor to Huffines.
Fight, white and maroon!
Everyone will know it.
Who gets the credit? That would be first-year Choral Director Jessica Harper – a Lewisville ISD product – and Math teacher Jennifer Marvel, who is one the school's few remaining charter staff members. The duo also happens to have known each other for 15 years through family connections.
After Harper was hired this summer, she noticed Huffines Middle School had a fight song but no alma mater. She got to work and created the lyrics – using a lot of what she had learned about HFMS tradition from Marvel over the years. Her goal was to have a song that was singable for all voice types – especially since she plans to make it the first song her students learn in her choir room each year.
Mission accomplished. However, it did not stop there.
Marvel – a longtime choir member in her spare time – got word of the new song, and had an idea of creating a virtual choir that would perform the song so it could be archived forever. Harper gladly accepted her offer, and the wheels were put into motion.
The 12-person virtual choir was composed of former students Kaden Bush (bass), Chris Denton (bass), Aidan Johnston (bass), Bianca Marvel (alto) and Jay Teamer (tenor); and staff members Harper (soprano), Marvel (soprano), Monica Johnston-Miller (alto), Alisha Miller (alto), Katie Nielsen (soprano), Tamara Ostrander (soprano) and Samantha Weber (alto).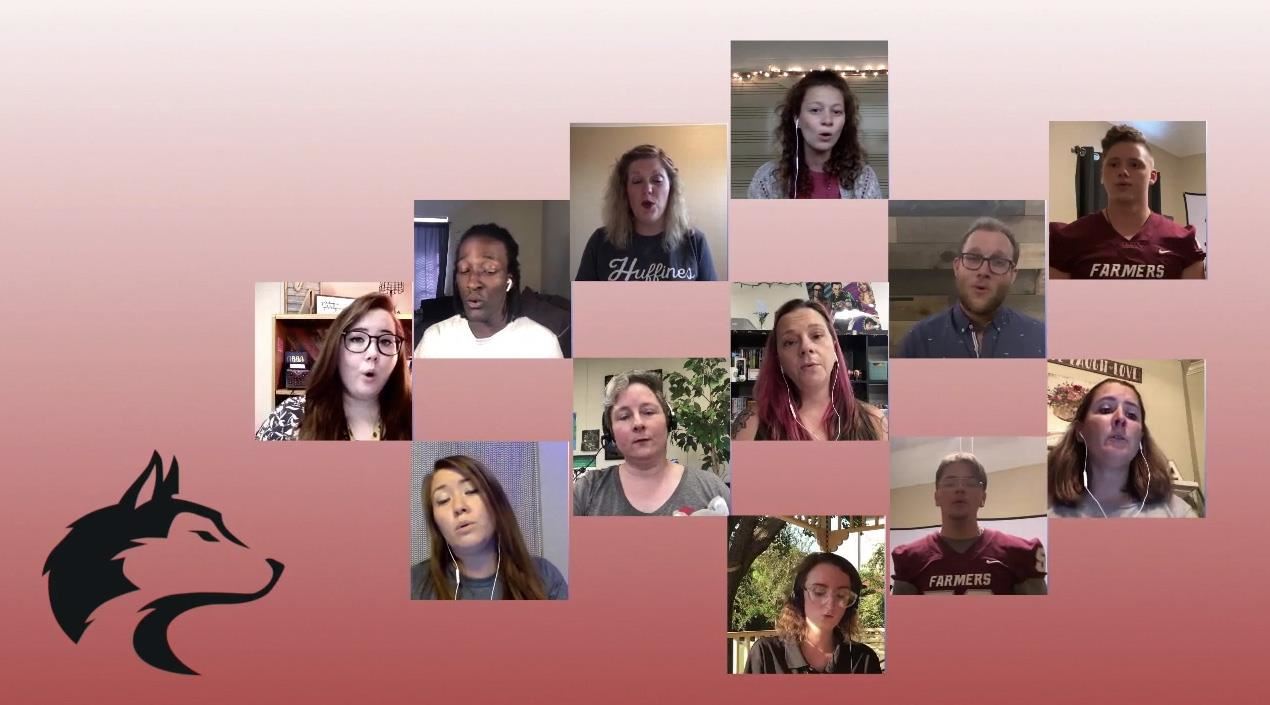 After numerous Web Ex meetings, phone calls and emails to get recordings set up and sent in, Harper and Marvel continued to work in unison to piece it all together. It was around a 15-hour editing project but all worth it in the end.
"I am very proud of this entire project," Harper said. "I am so thankful Jennifer reached out to me, because now the alma mater will be heard by so many more people and go well beyond the four choir room walls. You want an alma mater to outlast the people that are at the school now, and I have no doubt that will be the case here."
Added Marvel: "This entire project was so much fun, especially getting to reconnect with so many former students. It was a great way to celebrate school pride and the long tradition of Huffines Middle School."
HFMS Principal Estella Rupard said the creation and documentation of the alma mater could not have come at a better time, as COVID-19 has kept many students and staff from seeing each other in person.
"The impressive work of Ms. Harper and Ms. Marvel really brought everyone together and allowed them to show their Huffines Middle School pride during these challenging times. They created something special that will continue on for a long, long time."
To watch and listen to the virtual choir perform the Huffines Middle School Alma Mater, click here.