Return to Headlines
The Colony Chamber Awards | September 2023
Griffin Middle School teacher Taylor Brem and students Paulina Ruiz Quiroz and Simra Amin were recognized at The Colony Chamber of Commerce's Leadership Luncheon on Thursday, Sept. 21 at Andretti Indoor Karting and Games in The Colony, Texas.

Teacher of the Month - Taylor Brem
Griffin Middle School Science Teacher Taylor Brem has been at Griffin for 5 years and a teacher for 3 of those years. In addition to teaching, Taylor is involved in the AVID and Professional Development Committees on campus as well as the Technology Advisory Committee for the district. Taylor was Lewisville ISD's 20-20 Paraprofessional of the Year and has been a campus finalist for Teacher of the Year the last 2 calendar years. Her long-term hope is that she is laying a foundation for students to become better stewards of - and citizens in - their communities. The joy she finds in her career is surpassed only by the joy life brings being married to her husband, Connor.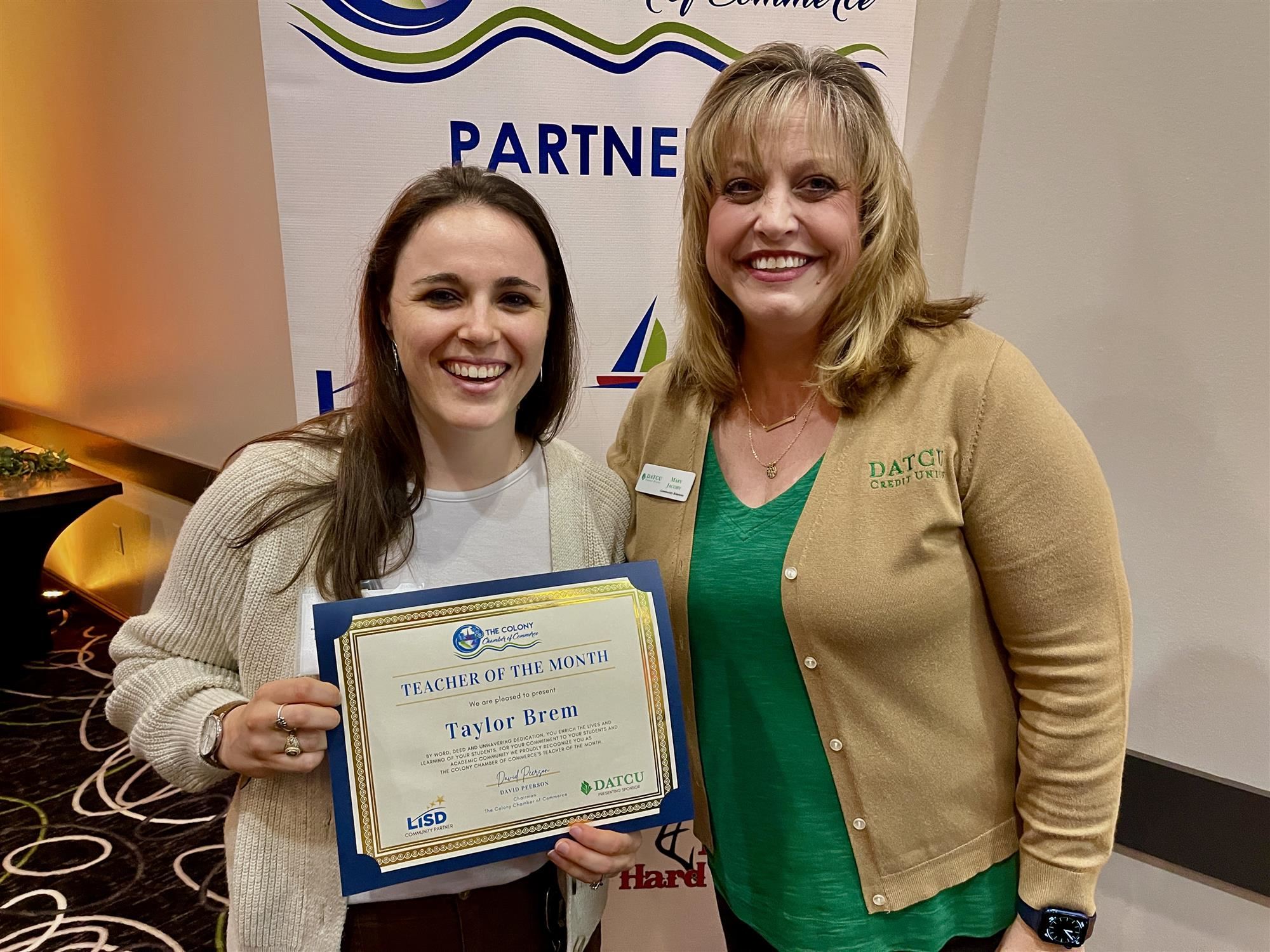 Student of the Month - Paulina Ruiz Quiroz
Since she was little, Griffin Middle School 8th-grader Paulina Ruiz Quiro, has always demonstrated a kind heart and interest in the wellbeing of others. She is always enthusiastic and not afraid to try new things and she doesn't quit easily. She is a great loving daughter and a pleasure to be around. All of this has made her the person and leader she is today, and she's just getting started!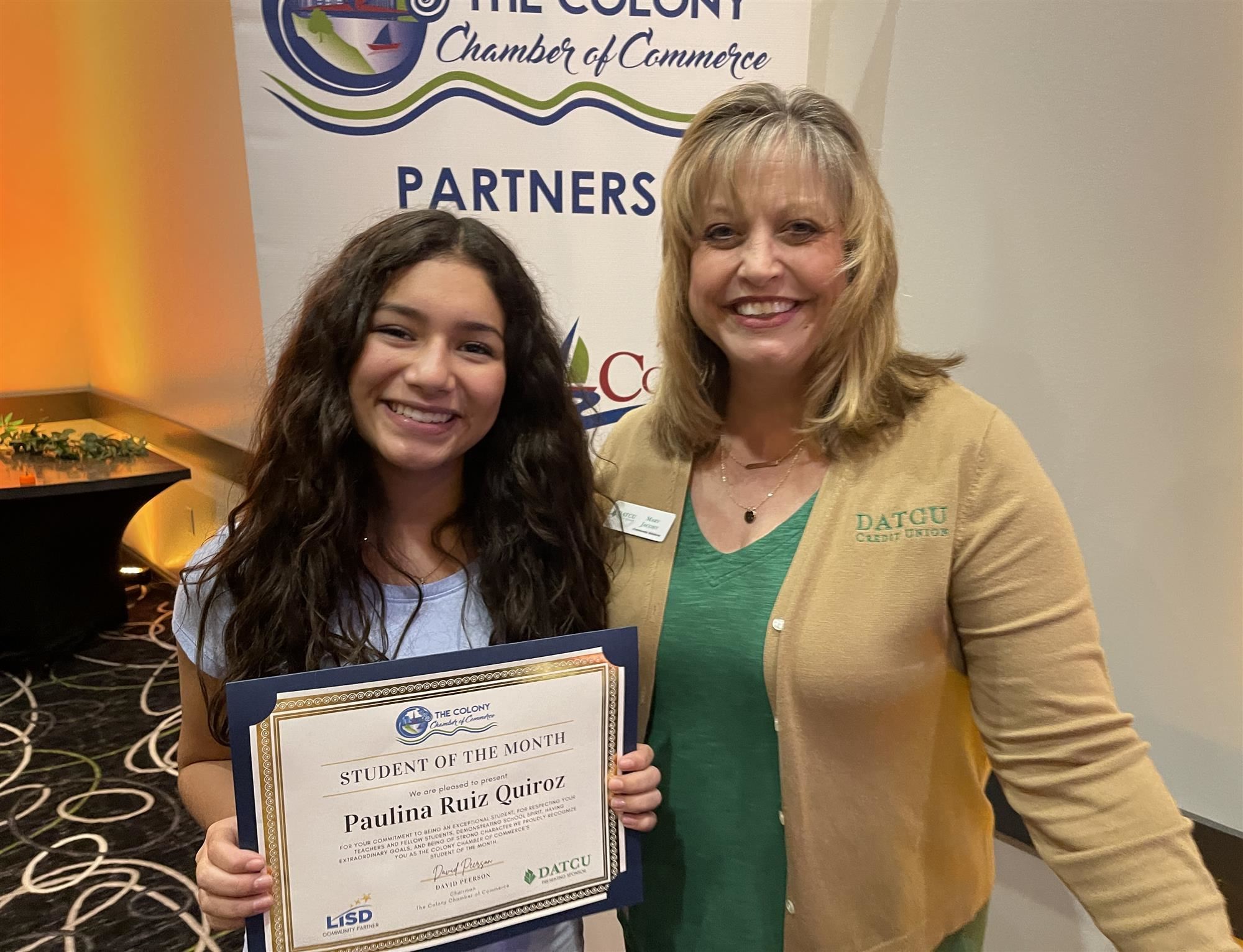 Exceptional Student of the Month - Simra Amin
Griffin Middle School 7th Grader Simra is kindhearted and loves to help those around her. She loves music and playing the multiple instruments that she has. She's also super smart and wants to become a rock star, pediatrician, and a teacher.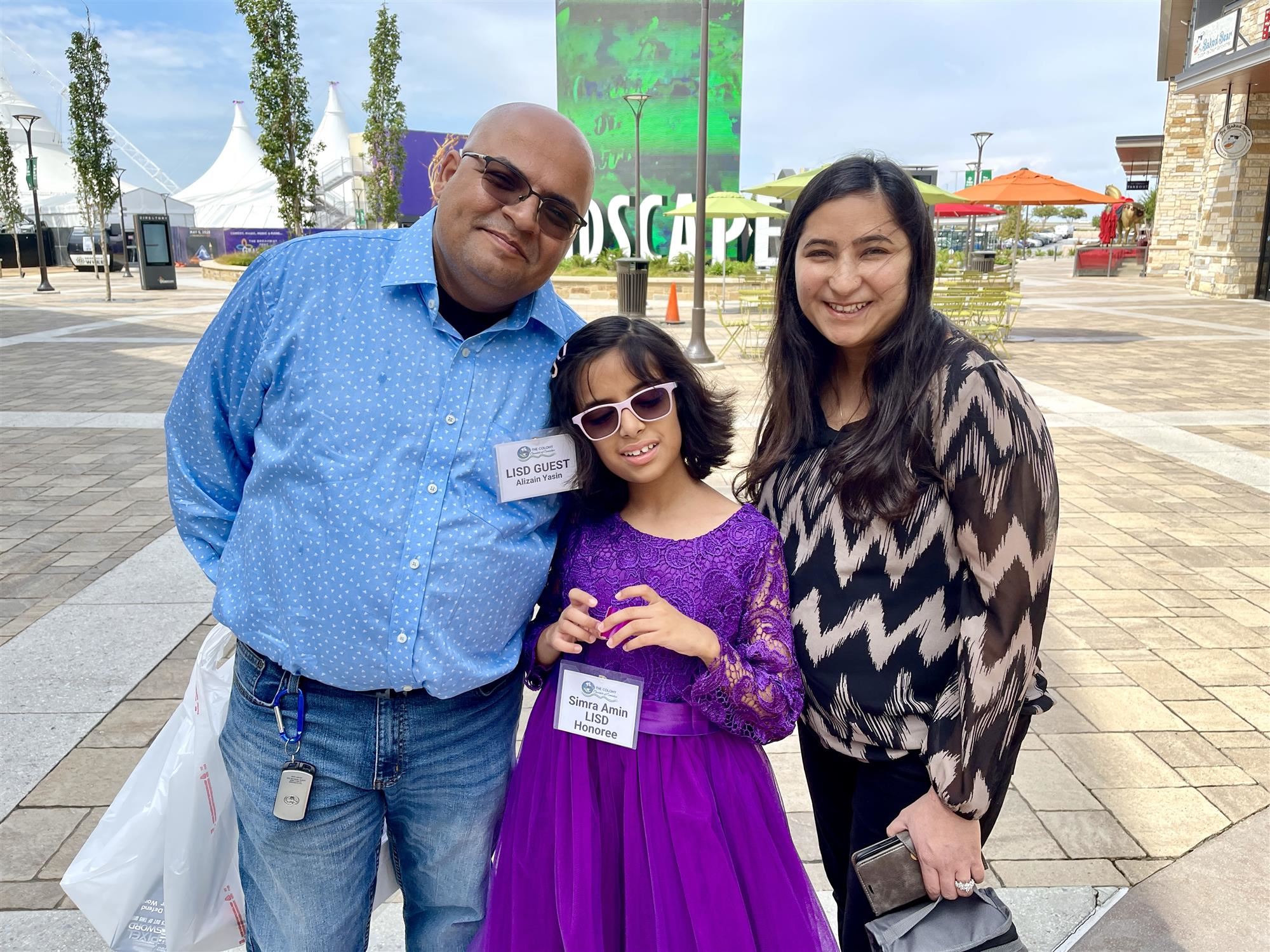 ---
Griffin Middle School is a middle school located in The Colony, Texas serving students in the Lewisville Independent School District. Follow Griffin on Facebook and Twitter, to see more student experiences throughout the school year or visit Best Schools in Texas for more information about joining the Lewisville ISD family.