Return to Headlines
LISD School Nurses win "The Amazing Fundracer" and raise money for kids healthcare
School nurses are always taking care of students and their health needs throughout the year. Whether it's bandaging up a cut or administering daily medications, they have every student's best interest at heart.
Leading up to National School Nurses Day on May 10, instead of making the attention about them on their day, they kept their attention where they always do — the kids. For a group of school nurses at Ethridge (Idalia Magnone), BB Owen (VM Smith), Griffin (Nicole Richard) and The Colony High School (Lori Olive), they volunteered their own time and money on a Sunday afternoon to help raise money for kids by competing in The Amazing Fundracer, with all proceeds going towards PediPlace, a low-cost, nonprofit pediatric clinic right here in Lewisville.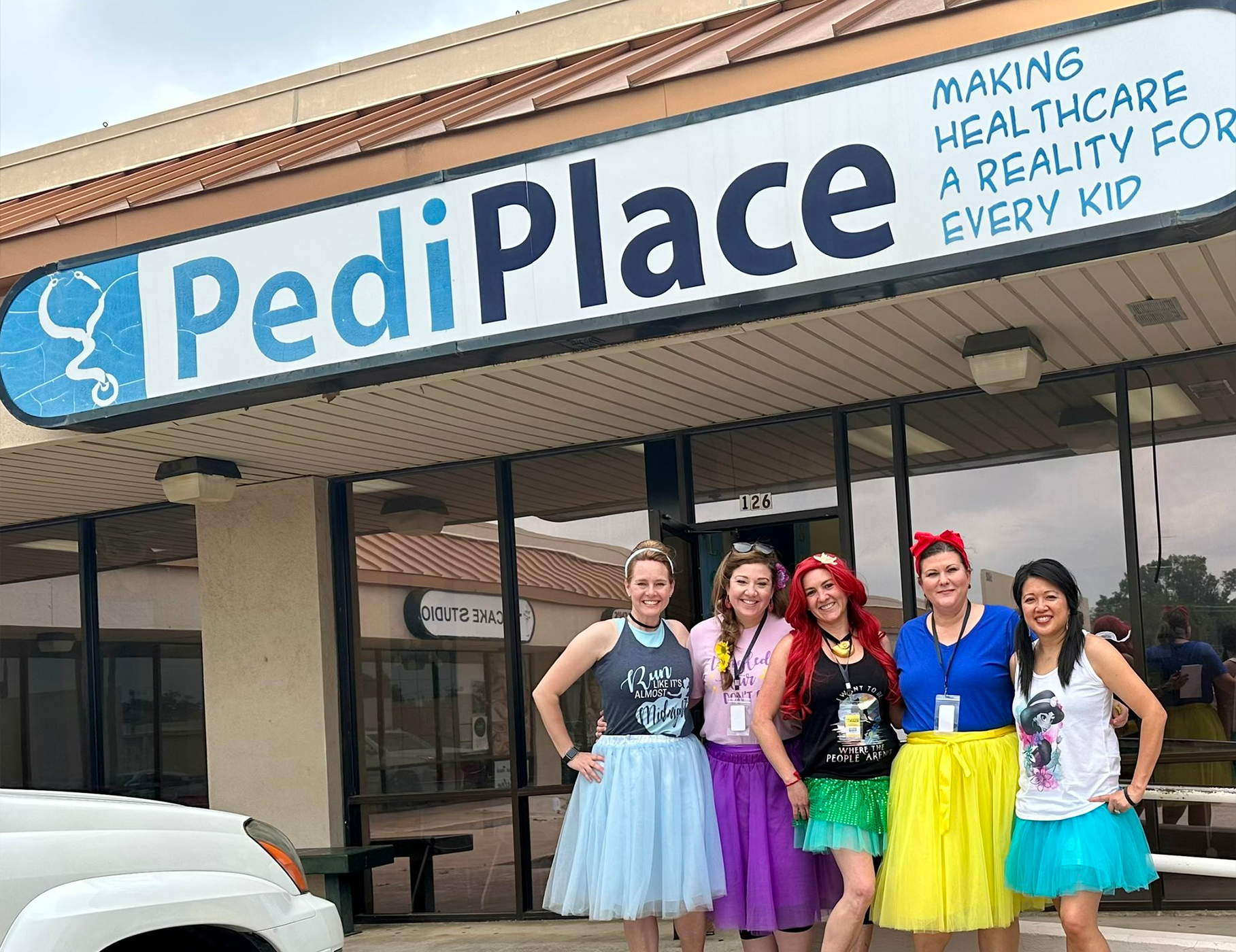 The Amazing Fundracer is an annual benefit with The Amazing Race theme where teams solve clues and drive around the area completing fun challenges in a timely manner. The challenges include relays, puzzles, and riddles to solve in order to move to the next checkpoint. Teams can also buy mulligans and have other opportunities to donate money that gives them an advantage in the race. To make the race more fun, teams dress up in different costume themes. In year's past, the nurses dressed as 'Covid Busters' and Wonder Woman costumes, while this year they dressed as Disney Princess nurses.
The LISD Nurse team raced past the competition and came away with first place in The Amazing Fundracer. It was the second straight year they won the race, and the third year they have done the fundraiser. All with one goal of raising money to help kids.
"This is such a fun event and fundraiser," said Ethridge nurse Idalia Magnone. "The PediPlace helps us, our families, and kids so much, so we wanted to give back and help provide healthcare for kids."
After starting her nursing career in a hospital caring for adults, Magnone became a school nurse because of her love for kids and being able to care for them daily and build those lasting relationships.
"I love the kids and being a school nurse," Magnone said. "It's fulfilling. You really connect with the kids and their needs and how to care for them. With being an elementary school nurse, half the time you're like everyone's mom and the other half the school nurse."
Every day is a reason to celebrate our school nurses in LISD. So, for a profession that devotes their career to caring for others, be sure and say thank you to our school nurses today for all they do for our students on National School Nurse Day.
---
Ethridge Elementary is an elementary school in The Colony, Texas, serving Kindergarten through 5th grade with future-ready learning experiences in the Lewisville Independent School District. Ethridge feeds into The Colony High School attendance zone. Follow Ethridge on Facebook and Twitter to see more student experiences throughout the school year. Join the Lewisville ISD family by enrolling today, or visit Best Schools in Texas to learn more.