Return to Headlines
The Colony Chamber Awards | December 2021
Griffin Middle School student Ellen Basta and teacher Amy Malecki were recognized by The Colony Chamber's December Leadership Luncheon at Nebraska Furniture Mart in The colony, Texas.
DECEMBER STUDENT OF THE MONTH | ELLEN BASTA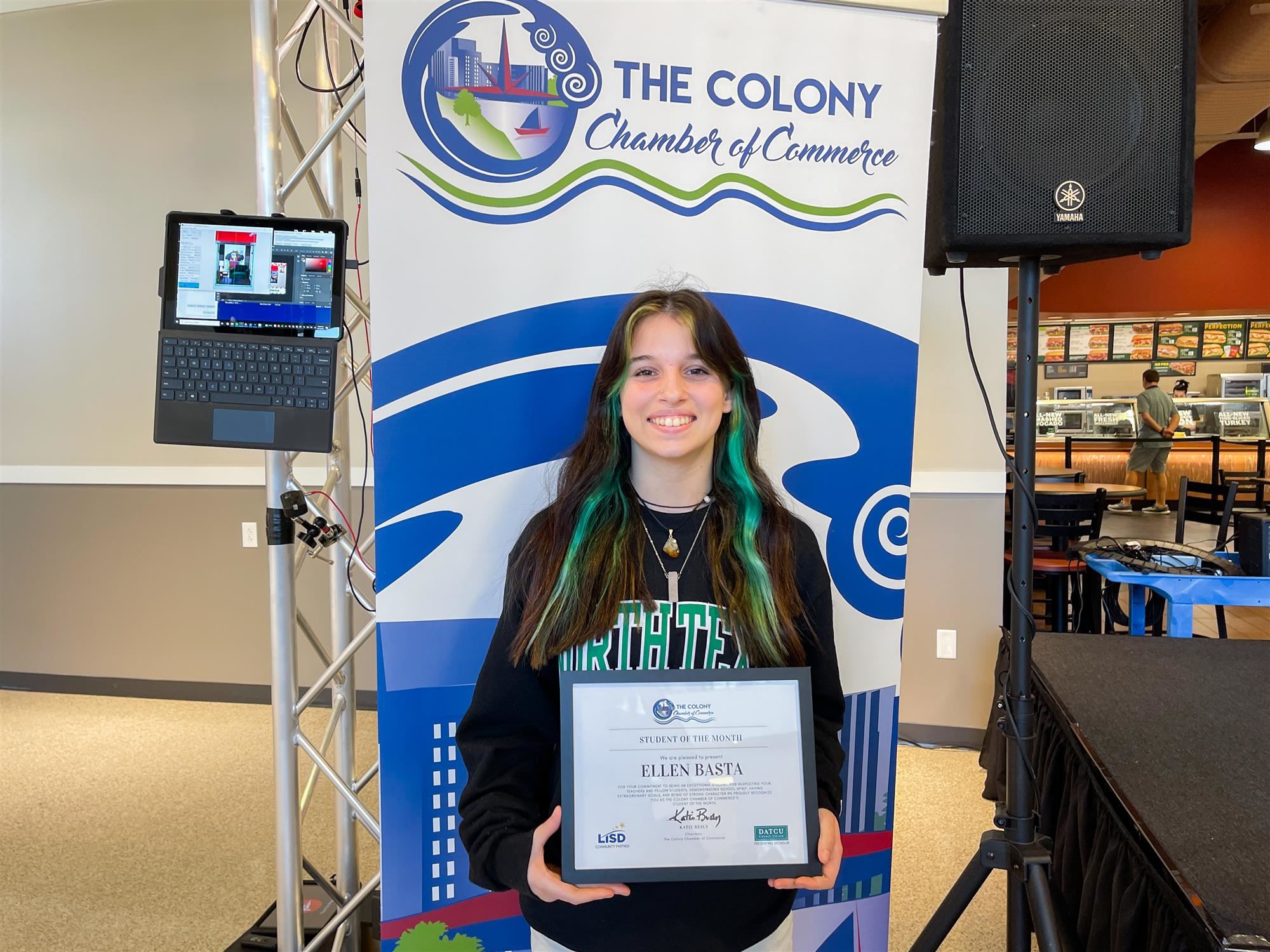 Griffin Middle School 8th-grader Ellen Basta stands out amongst her peers because of her outgoing personality, kindness, intelligence, humor, and positive attitude. Ellen's friendliness is unmatched. She can strike up conversations with students and staff members alike, always making them feel welcome and valued. She is high achieving in her classes, works hard in all she does, and is respectful to teachers and classmates. Ellen faces difficulty with a smile and sees no boundaries. She is truly a bright light at Griffin Middle School. Ellen makes the world a better place every day and we know she will do great things in her future.
During her free time – She likes to run, shop, and walk her dog.
Math is her favorite subject – Because it is easy and fun.
She loves taking theatre – Because she gets to be in charge, and she also loves when she gets good grades because it makes her feel happy.
She's looking forward to – Cheer next year in high school.
She looks up to – Her grandma, because she is a good role model and knows a lot and likes the same things she likes.


DECEMBER TEACHER OF THE MONTH | AMY MALECKI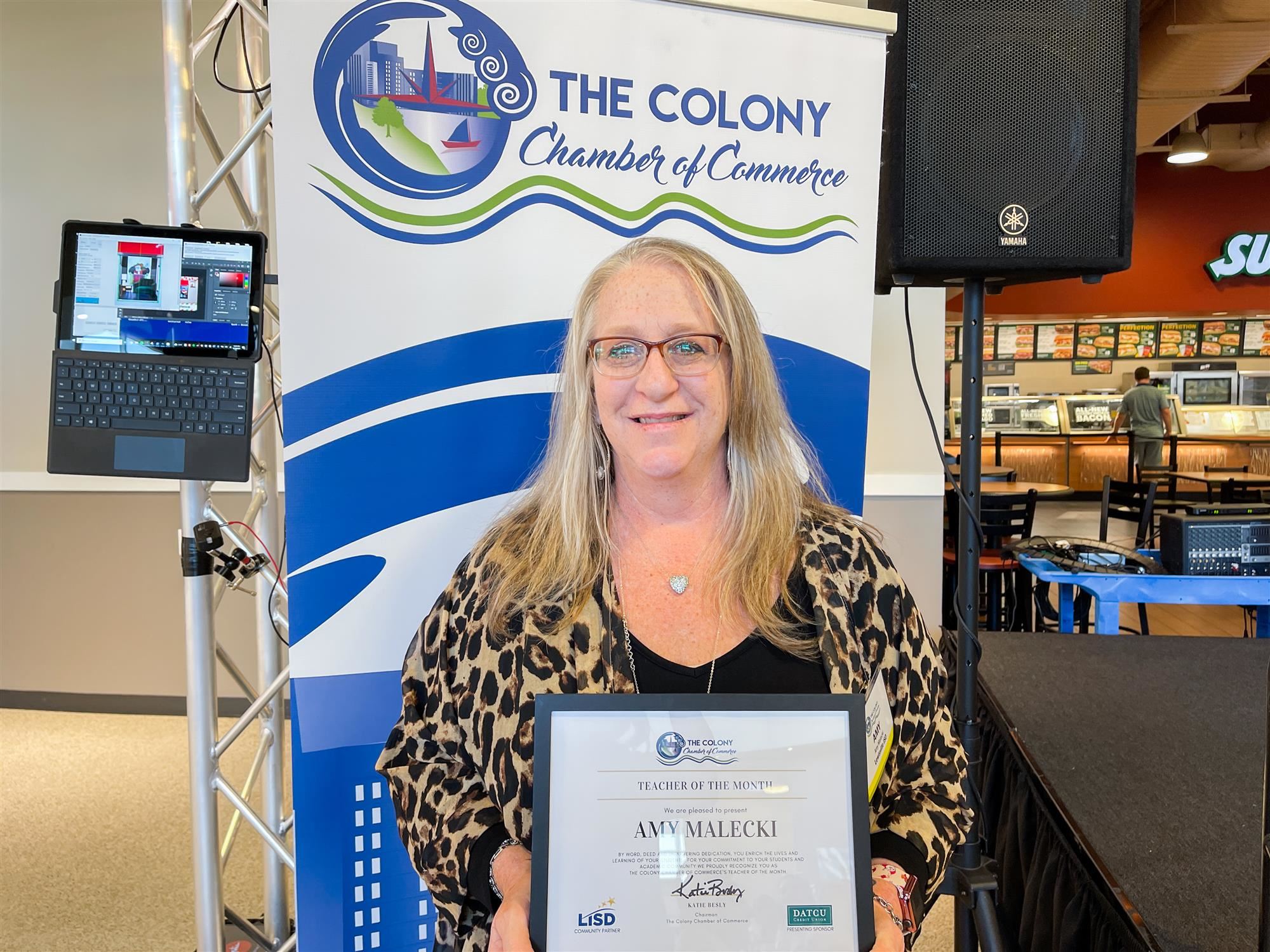 Griffin Middle School English, Language, Arts teacher Amy Malecki is a supernova among a milky way of stars. She's a leader in so many areas at Griffin, and when she is not leading, she is supporting others in their activities and endeavors. Ms. Malecki is the special education department chair, the new teacher liaison and a key member of the GMS Morale Committee, which is a group of staff devoted to providing encouragement, treats and prizes to keep spirits high around campus. She can also be found at GMS family night activities, sporting events, theater productions and concert performances. She is a pillar not only for the Griffin community, but The Colony as a whole.


---
Griffin Middle School is a middle school located in The Colony, Texas serving students in the Lewisville Independent School District. Follow Griffin on Facebook and Twitter, to see more student experiences throughout the school year or visit Best Schools in Texas for more information about joining the Lewisville ISD family.