Return to Headlines
SCHEELS Friday Night Lights at TCHS

In partnership with SCHEELS in The Colony, Lewisville ISD hosted its last Friday Night Lights campaign of the season at The Colony High School against Frisco Lone Star High School Friday, Oct. 29. To promote teamwork, leadership, discipline and highlight student athletes of all ages, three students were announced as SCHEELS Athletes of the Week during the game.
Congratulations to the following athletes, who were nominated by their schools, for their dedication, integrity and sportsmanship in their respective sports:
SCHEELS ELEMENTARY ATHLETE OF THE WEEK
LISD STEM Academy at Memorial Elementary 4th-grader Tayveon Fogg was named the SCHEELS Elementary Athlete of the Week for his heart, sportsmanship, manners and respect.
"Tayveon will be a great asset to his future middle school as he is a true athlete with natural talents," Memorial physical education teacher Tosha Salerno said. "His love for sports and physical activity is evident as he excels in PE. He's a positive role model for Memorial Elementary."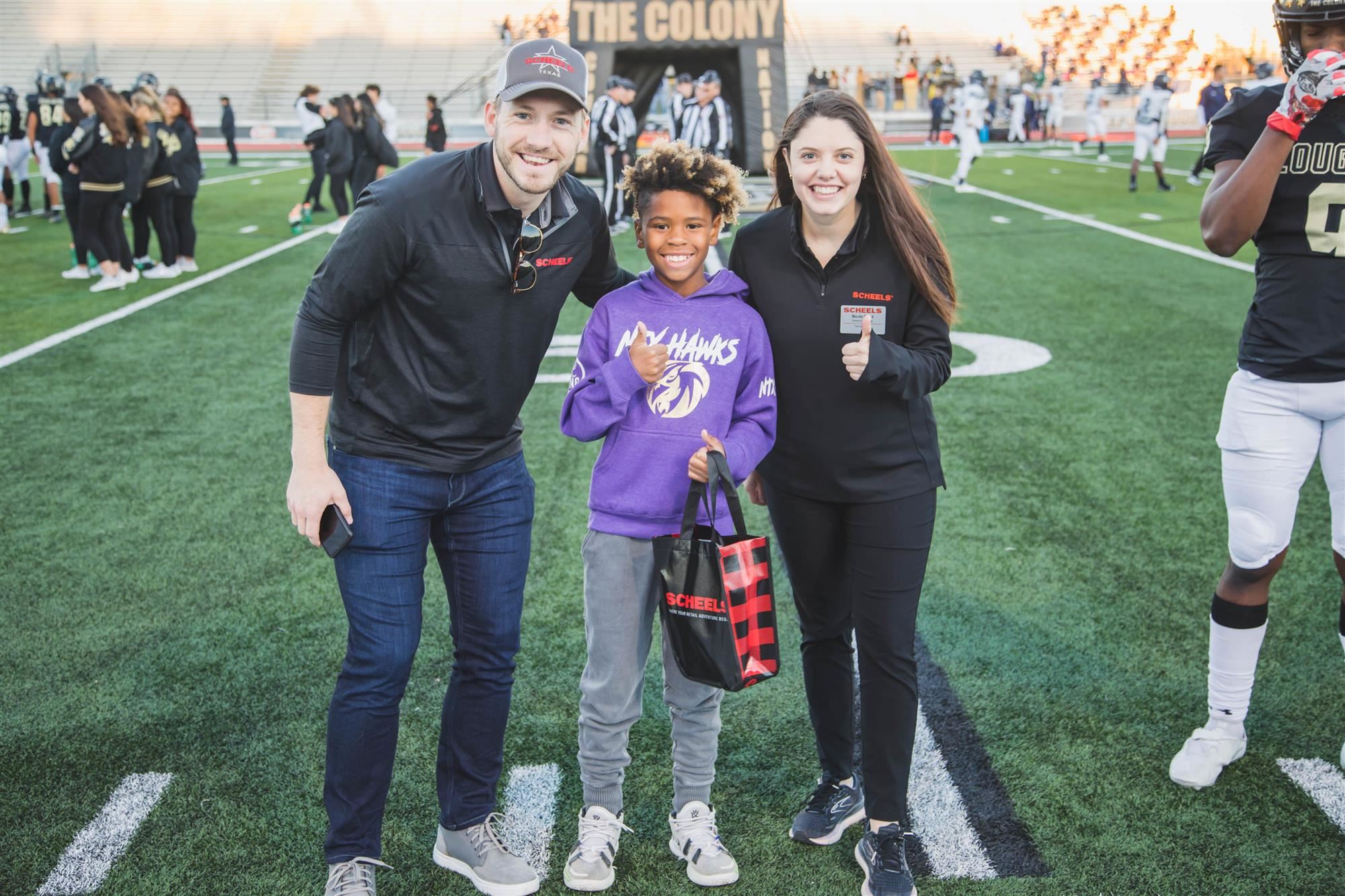 SCHEELS MIDDLE SCHOOL ATHLETE OF THE WEEK
Griffin Middle School 8th-grader Amaya Jones was named the SCHEELS Middle School Athlete of the Week for her character, intelligence and talent.
"Amaya displays the leadership and work ethic every coach hopes for from their players," Griffin Volleyball Coach Maci Sidberry said. "The same work ethic that has made her such a good volleyball player has made her a strong student. Amaya is polite, humble and a positive role model for all students."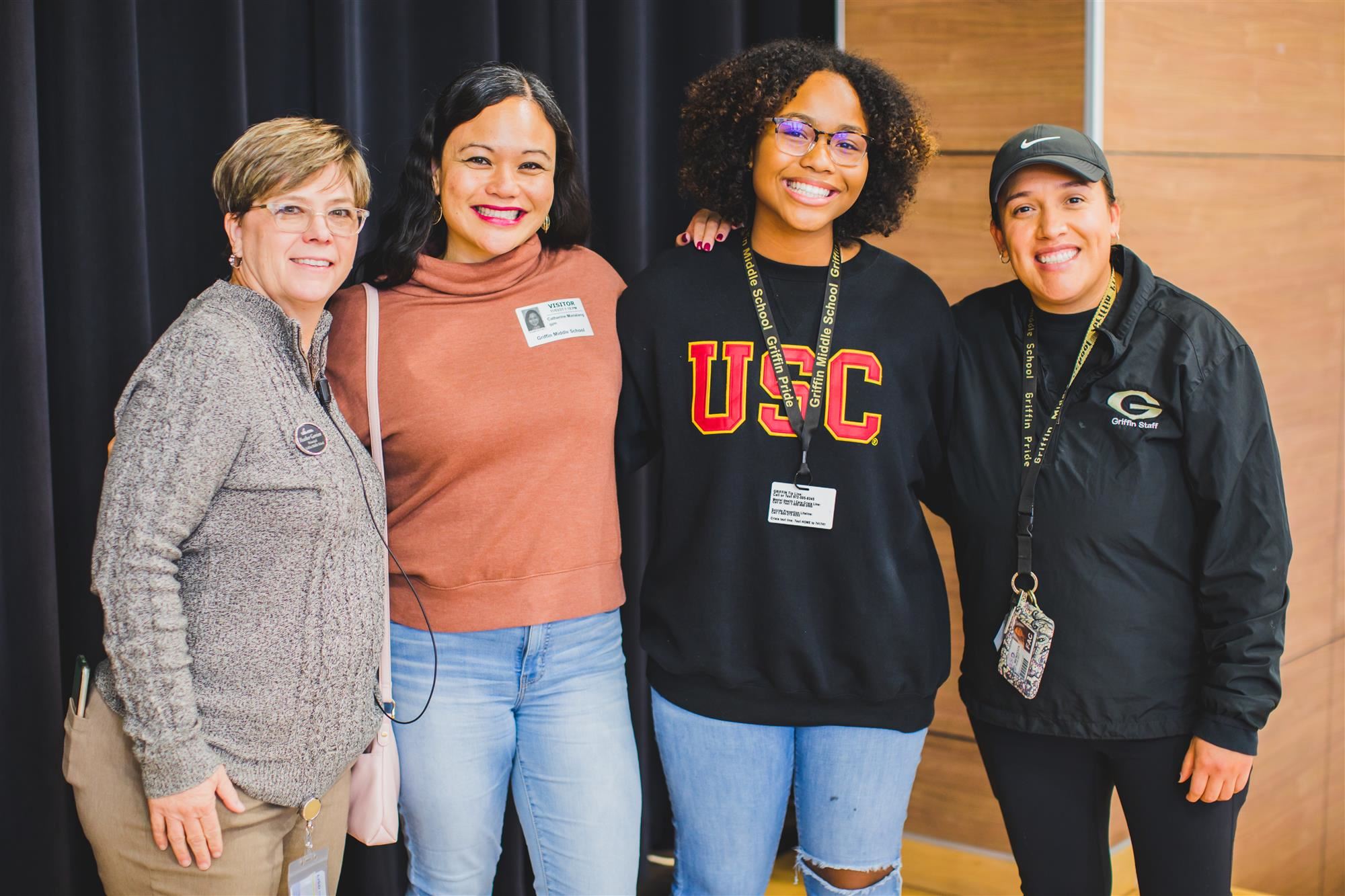 SCHEELS HIGH SCHOOL ATHLETE OF THE WEEK
The Colony High School senior Khylon Whitehurst was named the SCHEELS High School Athlete of the Week for his strong leadership qualities on the TCHS football team.
"Khylon gives maximum effort every Friday night and stands out as the leader of the team, " TCHS Head Football Coach Rudy Rangel said. "Every opponent's head coach has bragged on Khylon's ability and game effort."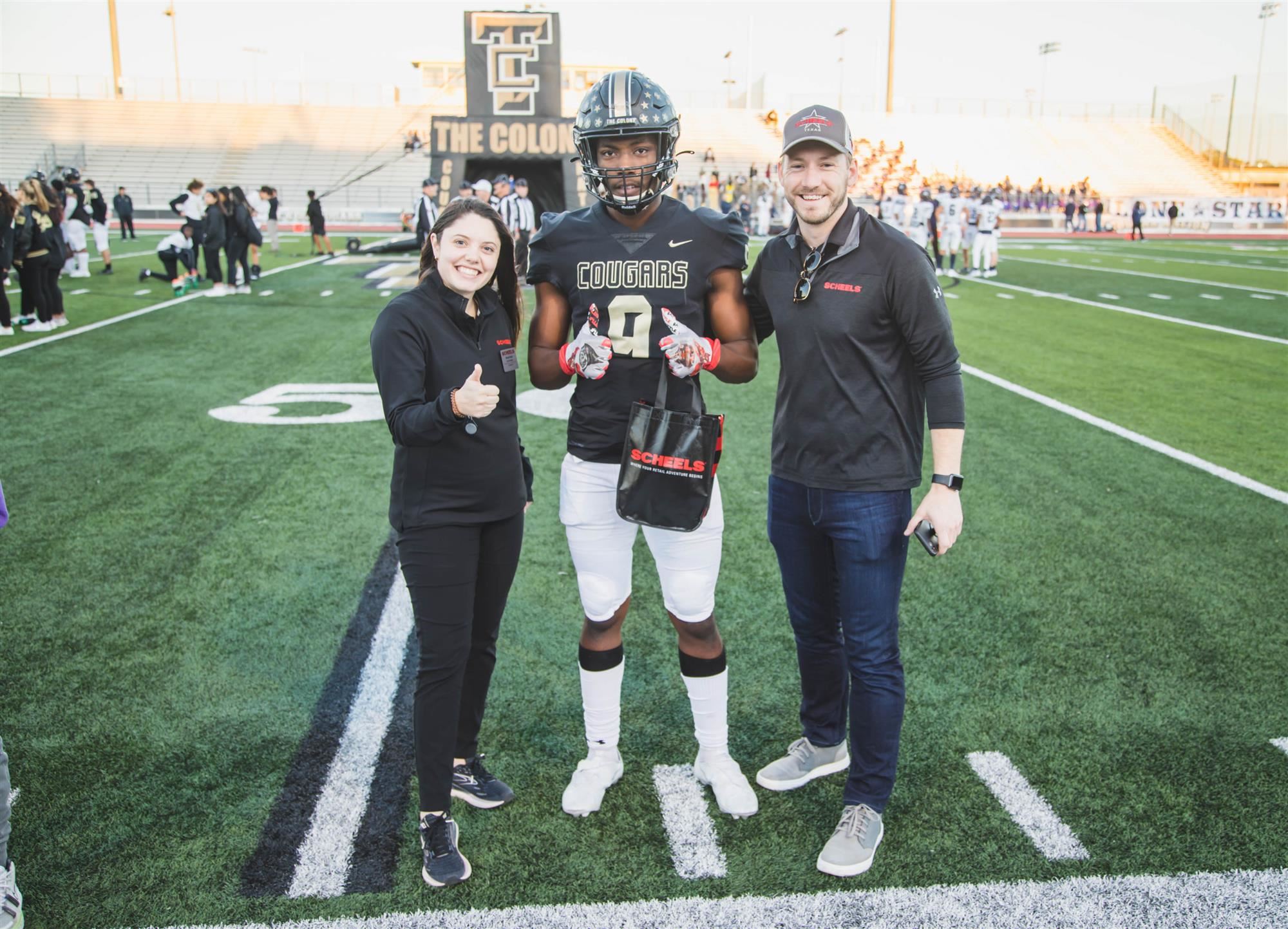 ---
From the beginning, Lewisville Independent School District has committed to ensuring all students—your children—have the resources they need and want to ultimately thrive in a future they create. Follow Lewisville ISD on Facebook, Instagram and Twitter to see more student experiences throughout the school year or visit Best Schools in Texas for more information about joining the LISD family.