Return to Headlines
The Pride of Griffin Middle School: Belinda Cushing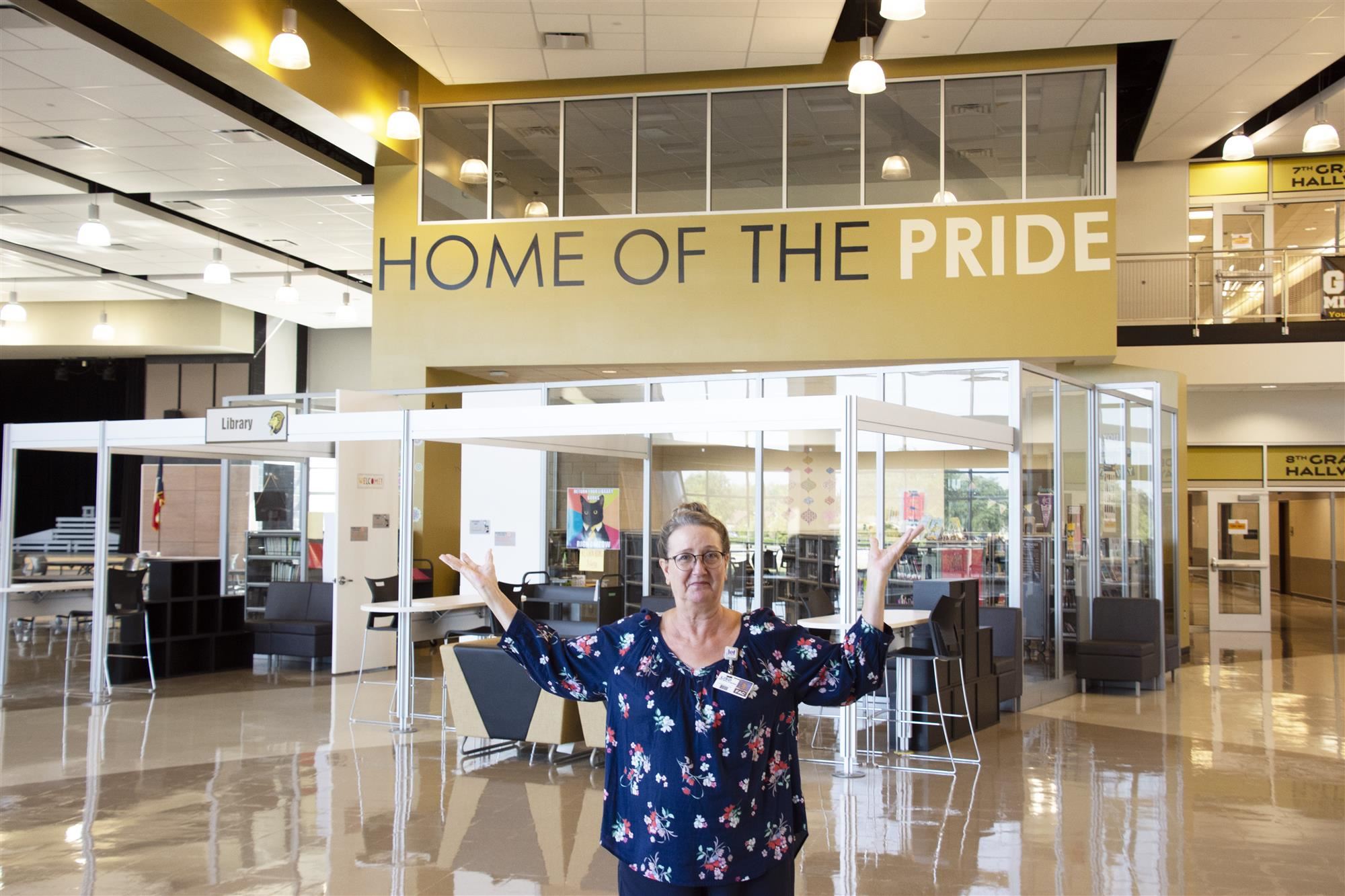 Substitute teacher. Behavioral intervention classroom aid. Alternative Learning System aid. Bookkeeper. Library aid. Front office receptionist. Assistant principal secretary. Counselor secretary. Now, school secretary.
These are all roles Belinda Cushing has held – and excelled in – at Griffin Middle School over the last 20-plus years.
She has worked for six principals, been a part of two Griffin Middle School campuses (the current one opened the 2015-2016 school year) and has had too many offices and classrooms to count. Something that has remained consistent over the years is Cushing's love for everyone she gets to see every day.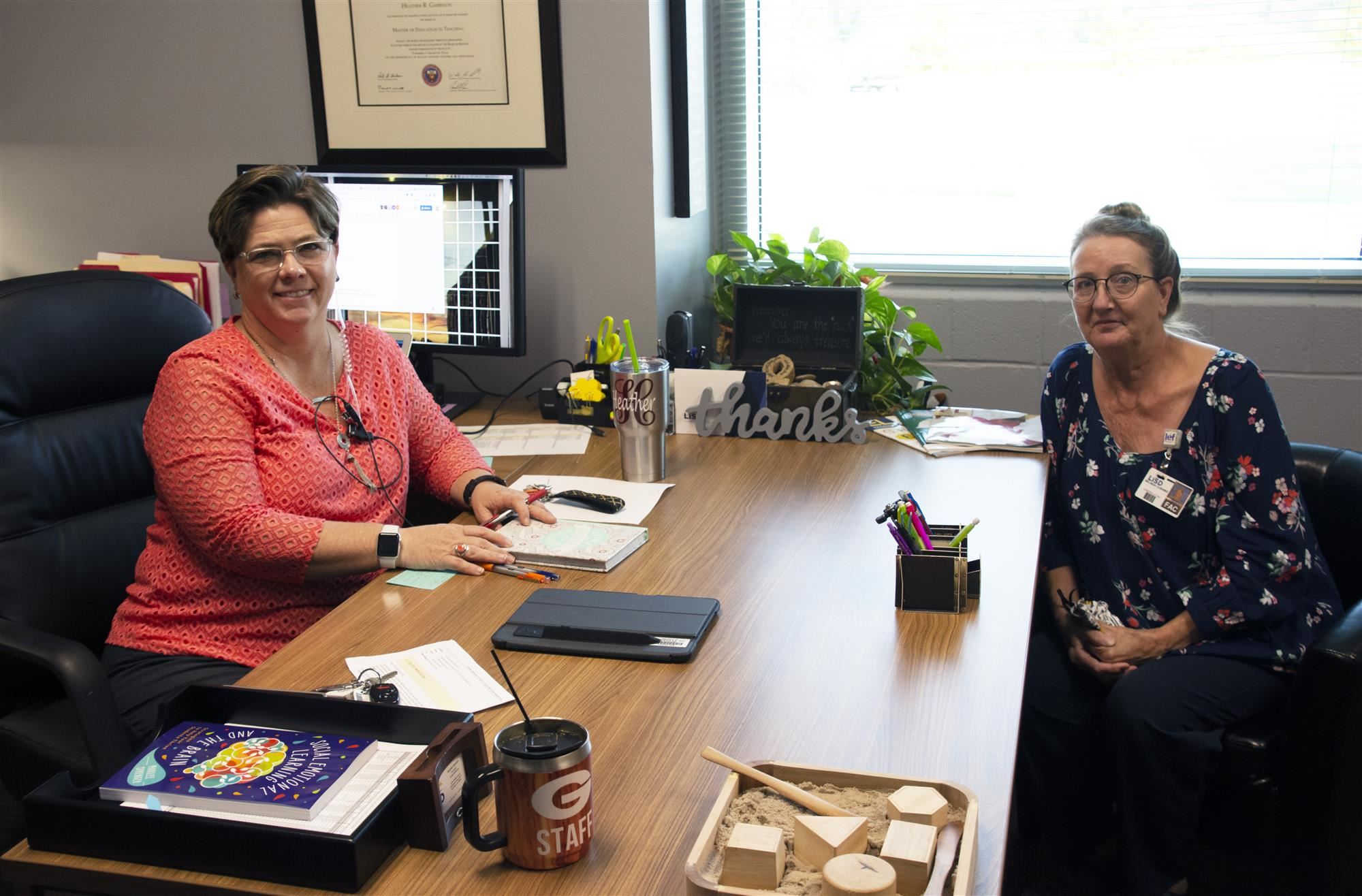 Cushing (right) before a meeting with Principal Heather Garrison.
"The absolute best part about working at Griffin Middle School is the students and teachers," Cushing said. "I've seen so many changes for the better over the years, especially with the opening of the new campus, but the students and teachers have always been wonderful."
Of those students, one has been Cushing's son, John, and another is her grandson, Chase, who is a sixth-grader. She did begin her career with Lewisville ISD working in Lakeview Middle School's cafeteria for six years, but needless to say, the Griffin pride runs deep.
"Mrs. Cushing is truly, 'Griffin Middle School,'" Principal Heather Garrison said. "When I became principal last year, my secretary position was open. Ms. Cushing was a natural fit. Not only does she know this school and staff backwards and forwards, but she has the experience and demeanor to handle the high-intensity environment that can exist in the role. The best part, however, is the friendship we have created."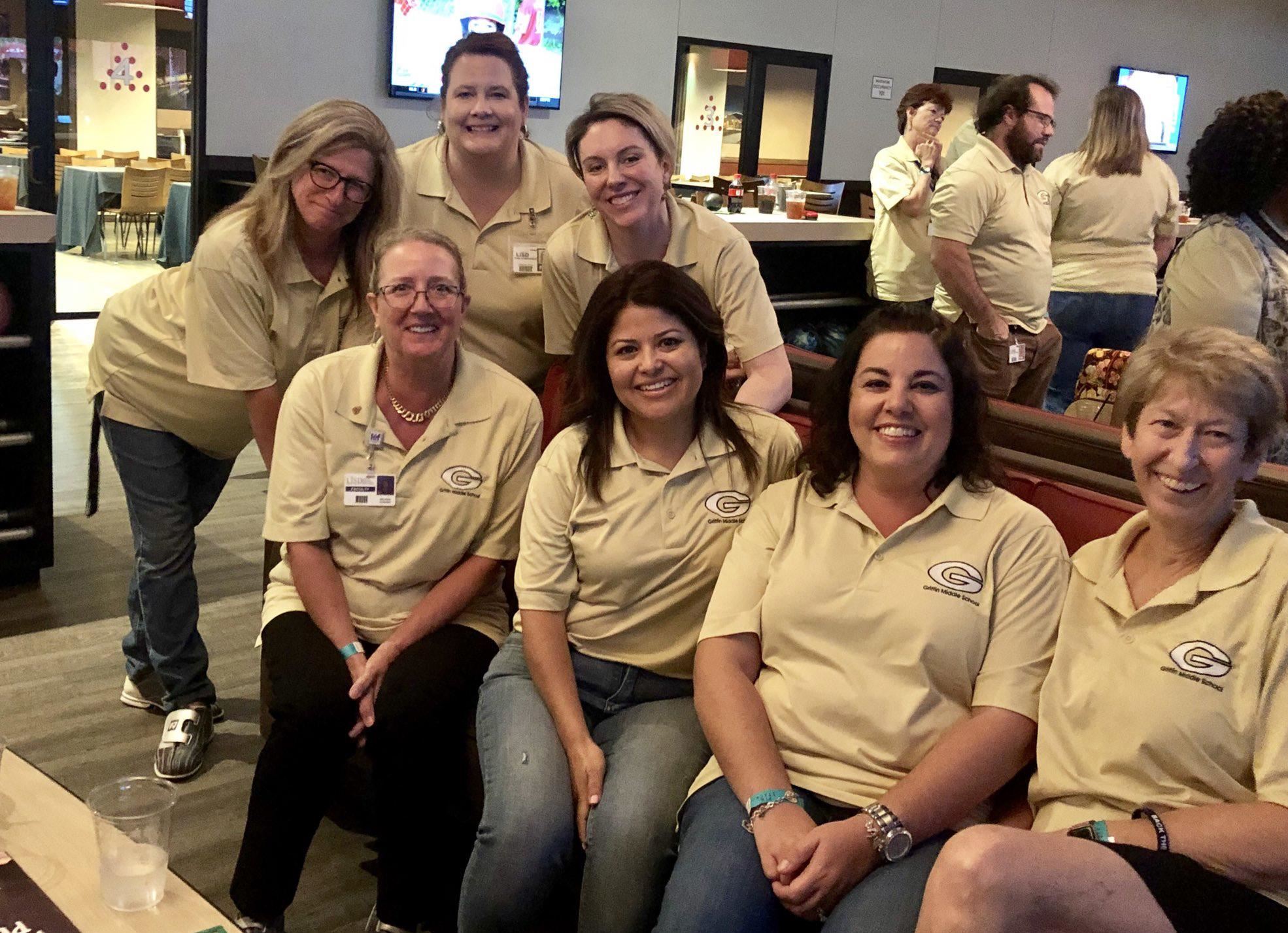 Cushing (bottom left) at a team building bowling event with her peers before the 2018-2019 school year.
How valuable is Cushing on a day-to-day basis? Just ask any staff member.
"Mrs. Cushing is the 'mom' of our campus," Counselor Jennae Bradley said. "She is an absolute rock star and a vault of knowledge. Her roots in the district and community are invaluable."
Added math teacher Tara Linz: "Mrs. Cushing is absolutely amazing. She knows what needs to be done in any situation and is that, 'go-to person.' I appreciate her and everything she does every day."
The praises do not end there.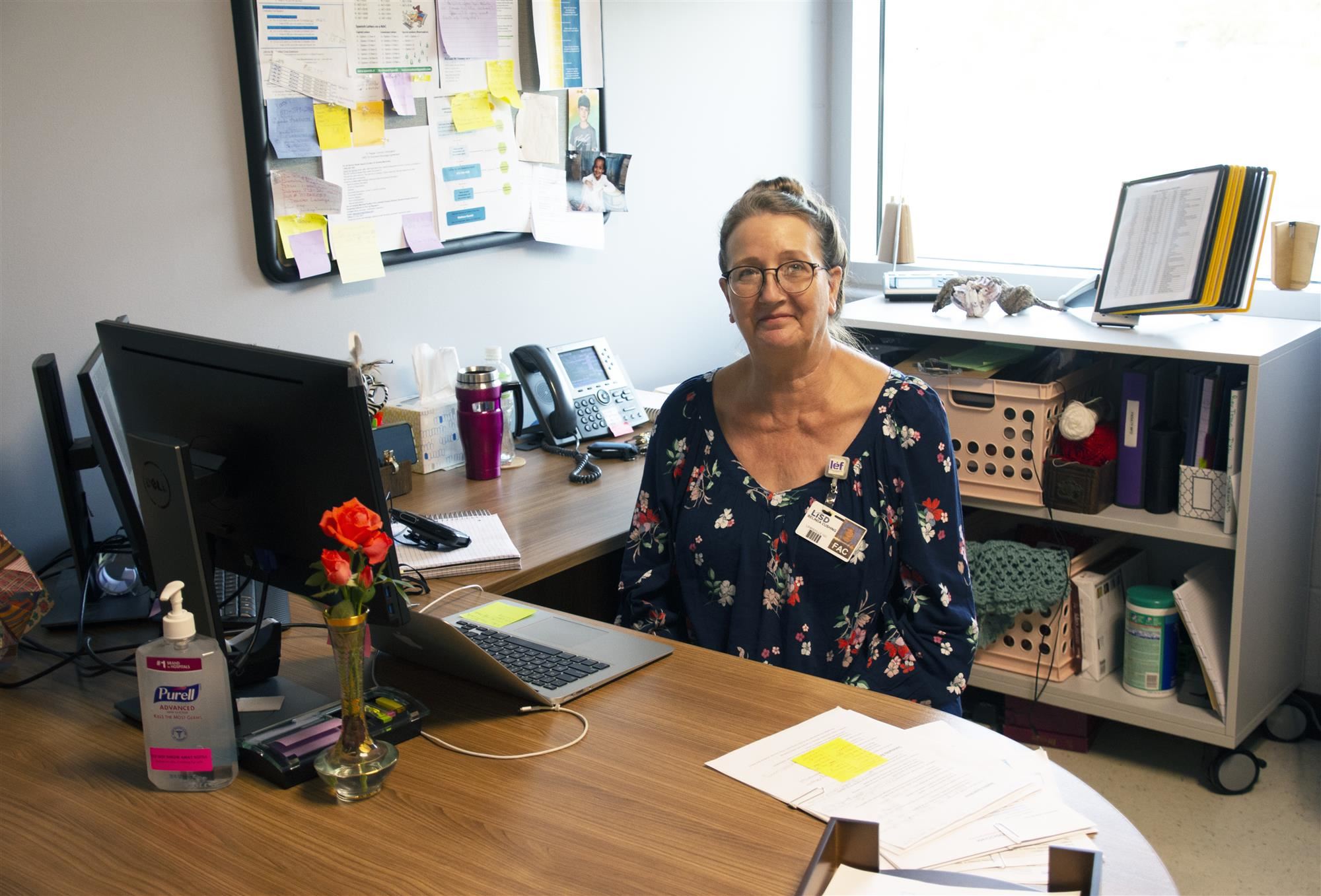 "Mrs. Cushing does anything and everything on our campus," Assistant Principal Cory Jennings said. "Everyone witnesses her hard work, determination and positive influence."
Added Special Education teacher Amy Malecki: "Mrs. Cushing is the heart and soul of our Griffin family. She is warm, welcoming and a wonderful example of kindness and empathy to everyone she encounters."
Being there for and helping others is exactly what Cushing loves to do.
"I can empathize with just about anyone about any job on this campus," Cushing said. "I enjoy helping others – customer service, always. No matter if it is something as simple as taking a candy bar to a teacher who has had a tough day, I always want to try and brighten someone's day."