Return to Headlines
Forestwood Journeys Into the Upside Down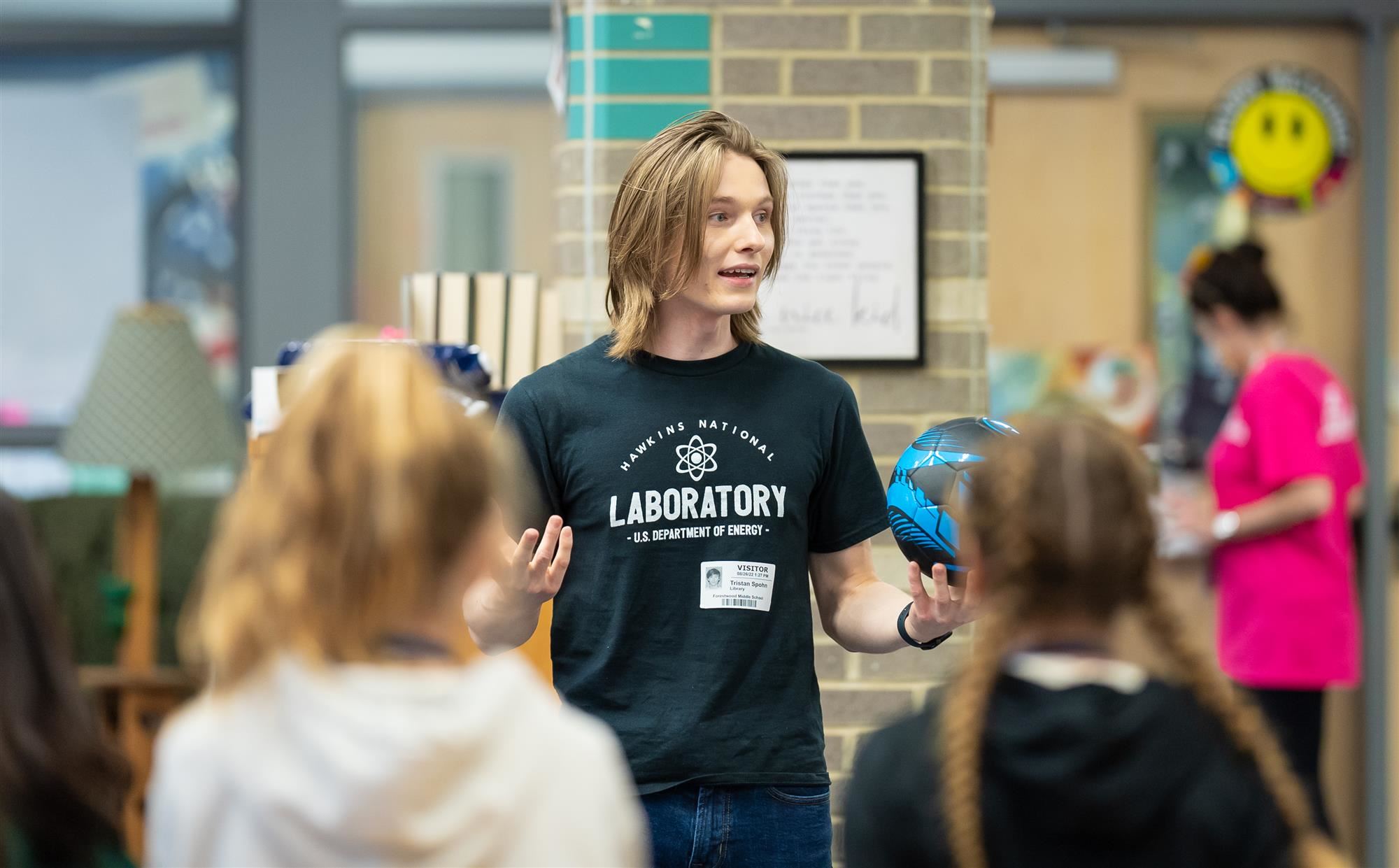 There's little doubt that Netflix's smash hit series Stranger Things has introduced (or in some cases, re-introduced) plenty of elements into the modern pop culture lexicon. But beyond Kate Bush's "Running Up That Hill" and Dungeons & Dragons, it has also jumpstarted the careers of many young actors, including Richardson native Tristan Spohn, who portrays Two in several episodes of season four.
Wanting to share his story and advice with other aspiring actors across DFW, Spohn recently visited with students in Forestwood Middle School's theatre arts program. He and FMS theatre arts teacher Crystal King connected several years ago while on the set of a film being shot in Dallas. King, wanting to give her students the opportunity to hear from an actor they would immediately recognize, reached out to Spohn.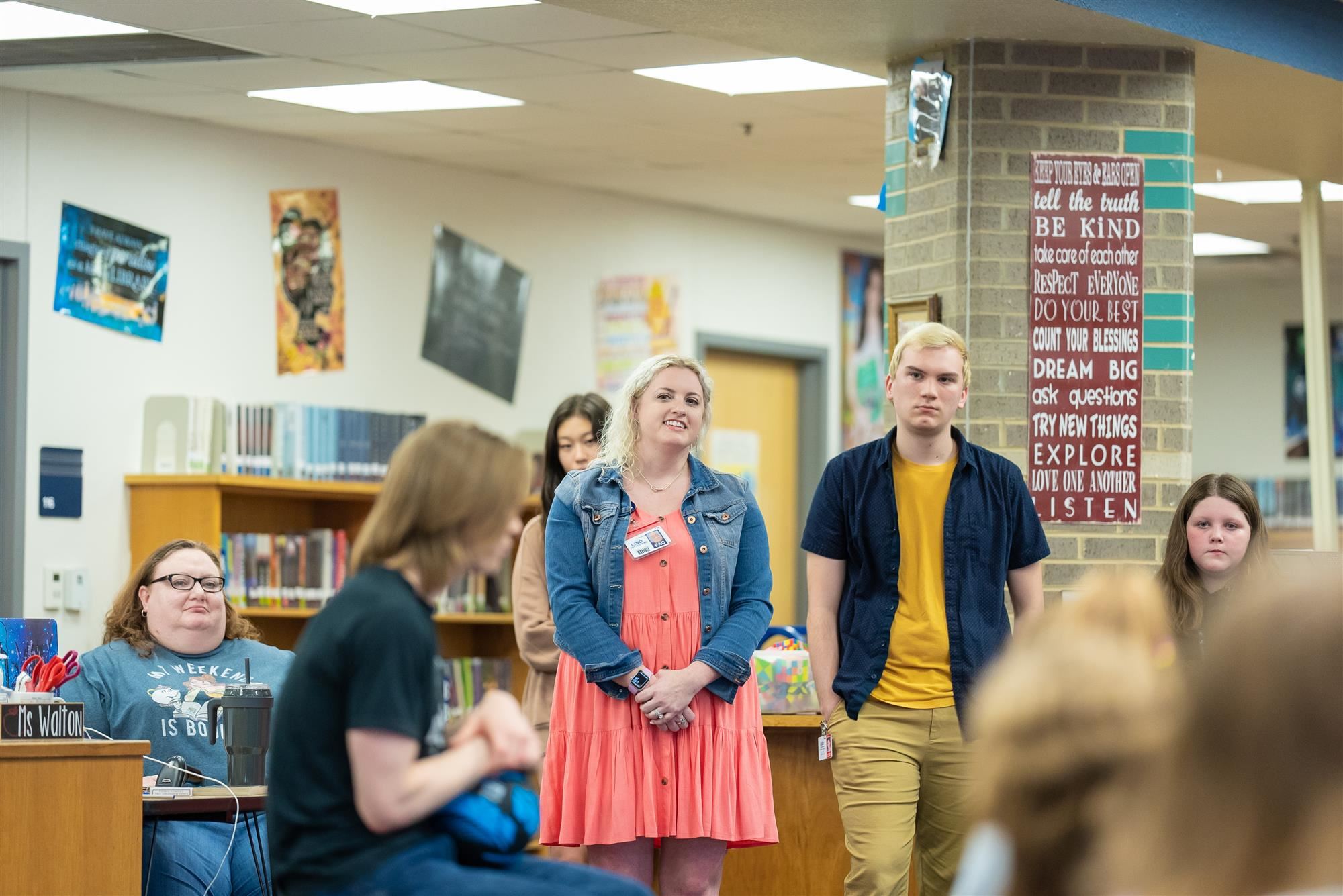 "Community engagement is very important to me in my classroom," said King. "My students love Stranger Things, and I knew it would be the perfect opportunity for them not only to get to meet an actor from the show, but to actually learn from him and have him as a resource for their own acting journeys."
Spohn immediately obliged, relishing the opportunity to connect with aspiring actors.
He arrived at the FMS library amidst a sea of excited sixth-graders, many decked out in their favorite Stranger Things apparel. Spohn, whose down-to-earth personality serves as a perfect foil to the fantastical elements of his character on the show, led the students in an ice-breaker activity before sharing his experience, advice and fielding questions about his career.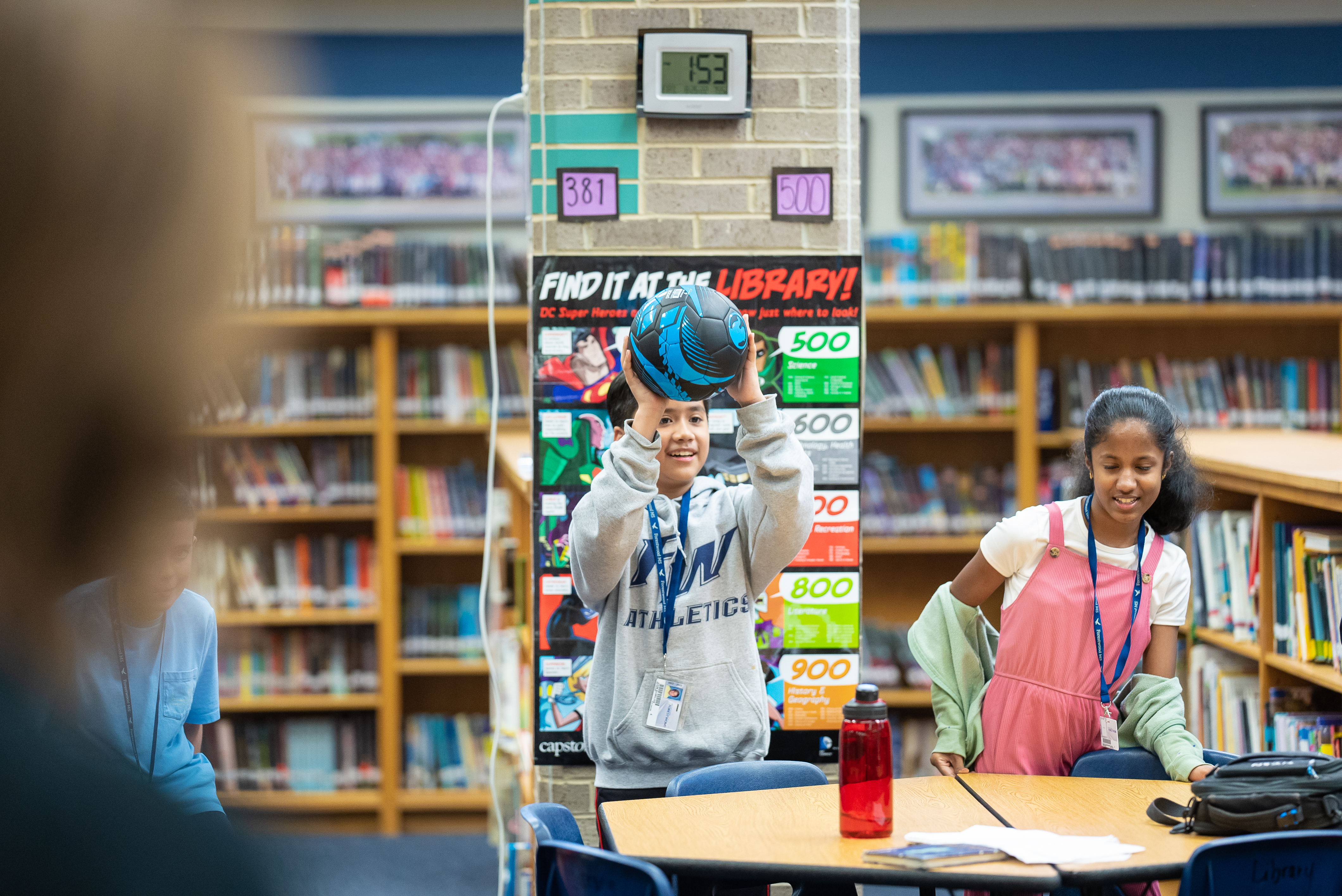 "My hope with sharing my experience is to normalize some of these things I once thought impossible," explained Spohn. "That normalization is especially important in film, because the more out of reach it feels, the more we feel the need to 'impress' and the less we're able to honor the character and story we're a part of."
Spohn, a graduate of Dallas's Booker T. Washington High School for the Performing Arts, chased his dreams to California before deciding that coming back to Texas was his best chance at continuing his acting career. He emphasized the growth of the film industry in Texas and told students that the state held ample opportunity for making it in the industry.
"I'd spent all this time resenting the fact that I was in Texas instead of making the most of it. So I started auditioning for community theatre productions and booking Texas short films. When I started getting engrossed in the local Dallas theatre scene, I rediscovered the genuine love and passion for it I hadn't experienced since high school, when I made videos just for fun."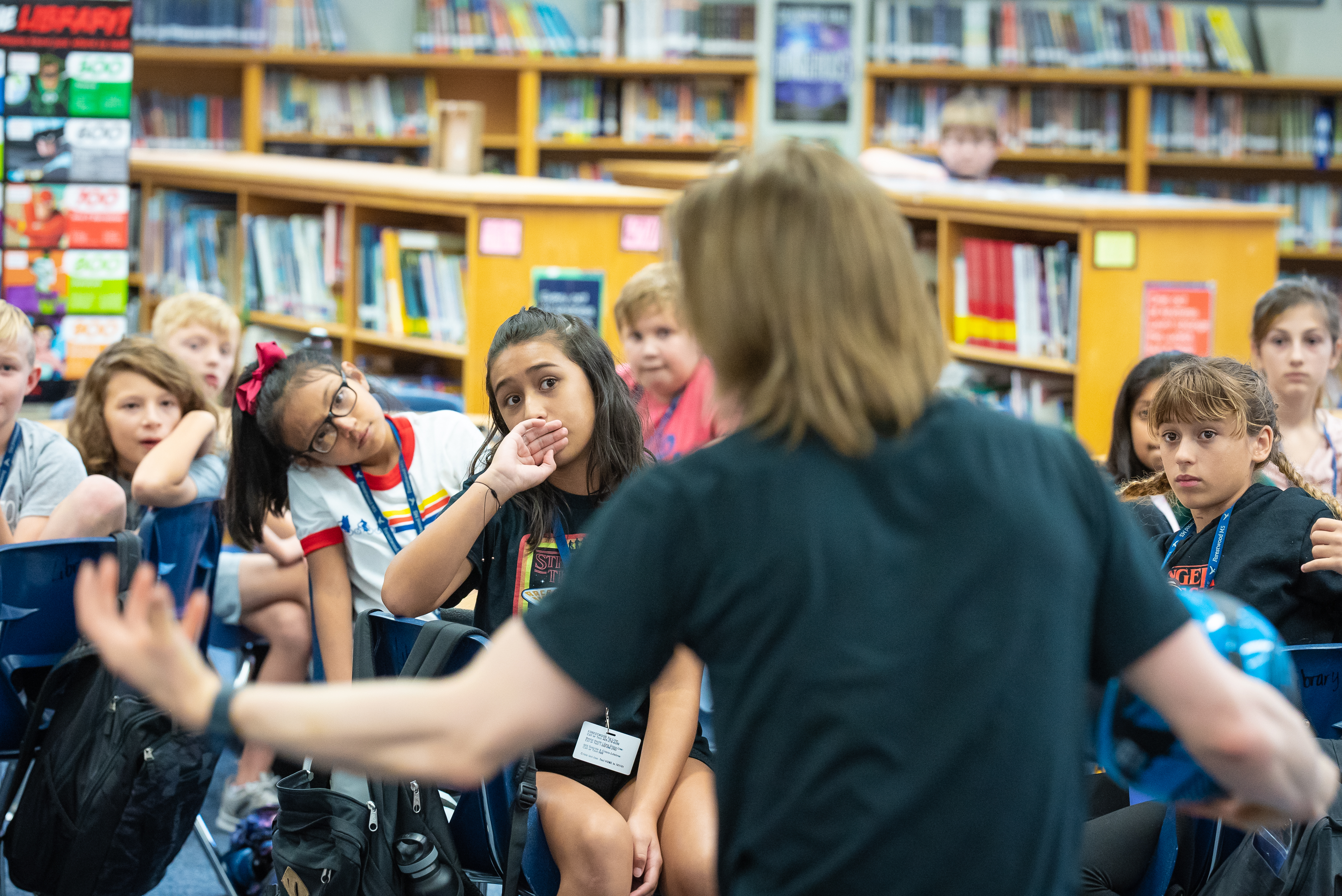 King, who also regularly books roles in the DFW area, emphasized the importance of acting local.
"[The students] learned that you can find success here in Texas being a working actor -- most people automatically think you have to move to New York or LA -- he shared his failures and how they lead to opportunities for accomplishment and growth, and he helped them see the power of believing in yourself. Actors get told 'no' more often than they get cast in roles, and I know it was encouraging for them to gain this knowledge from him."
With over 1.3 billion hours of Stranger Things season four viewed around the world, the most ever for an English-language series on Netflix, it's safe to say that Spohn's perseverance and dedication to his craft paid off. Following this break-out success, he already has several upcoming projects booked, as well as some personal work on podcast and coaching business planned.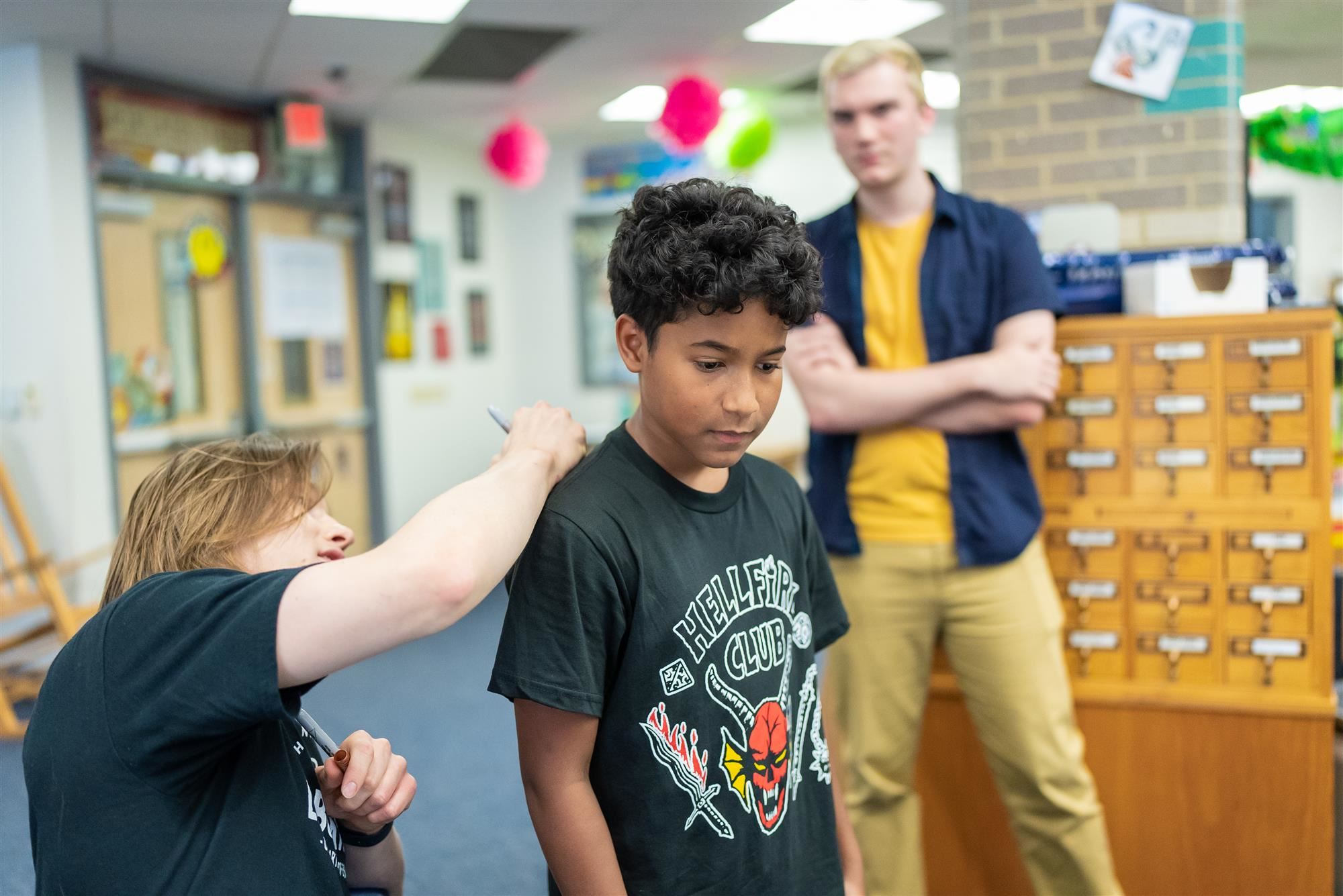 Even now that Spohn has gone all in on his acting career, the message he hopes to make clear to all aspiring actors, and to the students of FMS, is that it's important to stay true to yourself.
"It's important to me to show that success doesn't come from changing who we are; it comes from honoring who we are. So sharing my experience in a vulnerable and authentic way, whether it paints me in a flattering way or not, encourages others to do the same."
Forestwood Middle School is a middle school located in Flower Mound, Texas serving students in the Lewisville Independent School District. Follow Forestwood on Facebook and Twitter, to see more student experiences throughout the school year or visit Best Schools in Texas for more information about joining the Lewisville ISD family.