Return to Headlines
Forestwood Middle School Launches into Space
3 - 2 - 1 - Blastoff! It's launch day in two science classrooms at Forestwood Middle School. Working in small groups, students used their imaginations and household items to create model spacecrafts and put them to the test - safely landing on another planet.
"Students have been studying gravity, air friction and the history of space travel," Forestwood teacher Elizabeth Marlow said.
"Our classes used what they knew about gravity and manned space travel to design and build a model of a spacecraft with the goal to transport two astronauts that could land safely at their destination," Forestwood teacher Christi McBride added.
Students studied up on the best ways to make their craft land, even testing their techniques by dropping eggs to get a feel for the experience.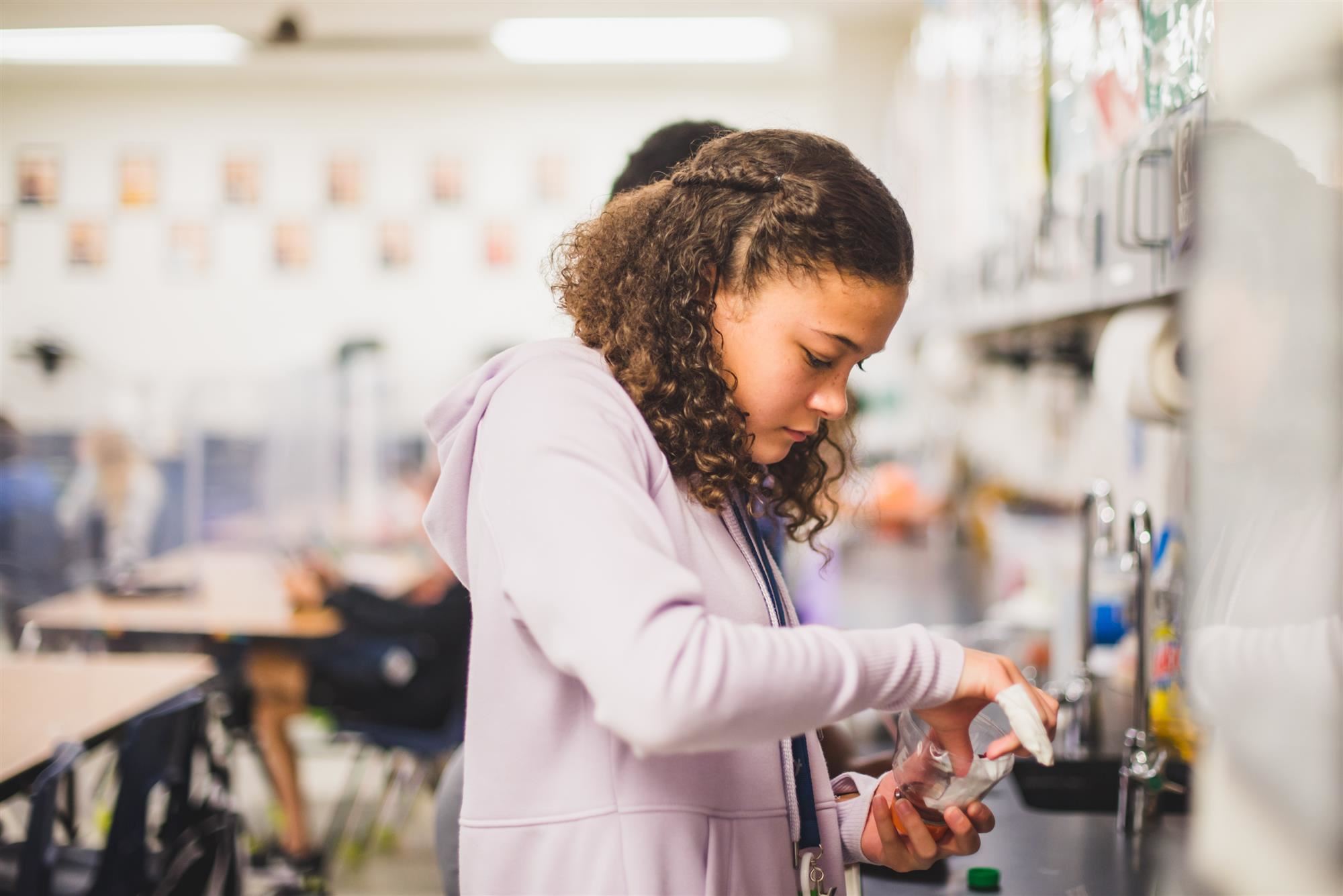 Each group had strict sizing parameters on their spacecraft, further challenging their thinking. Once the student's built, measured and met the criteria, it was time to add their Lego "astronauts" inside and launch them into space.
"We were trying to land our spaceships safely onto Mars, keep the fuel tank in-tact and keep the astronauts safe," sixth-grader Audrey Winningham said.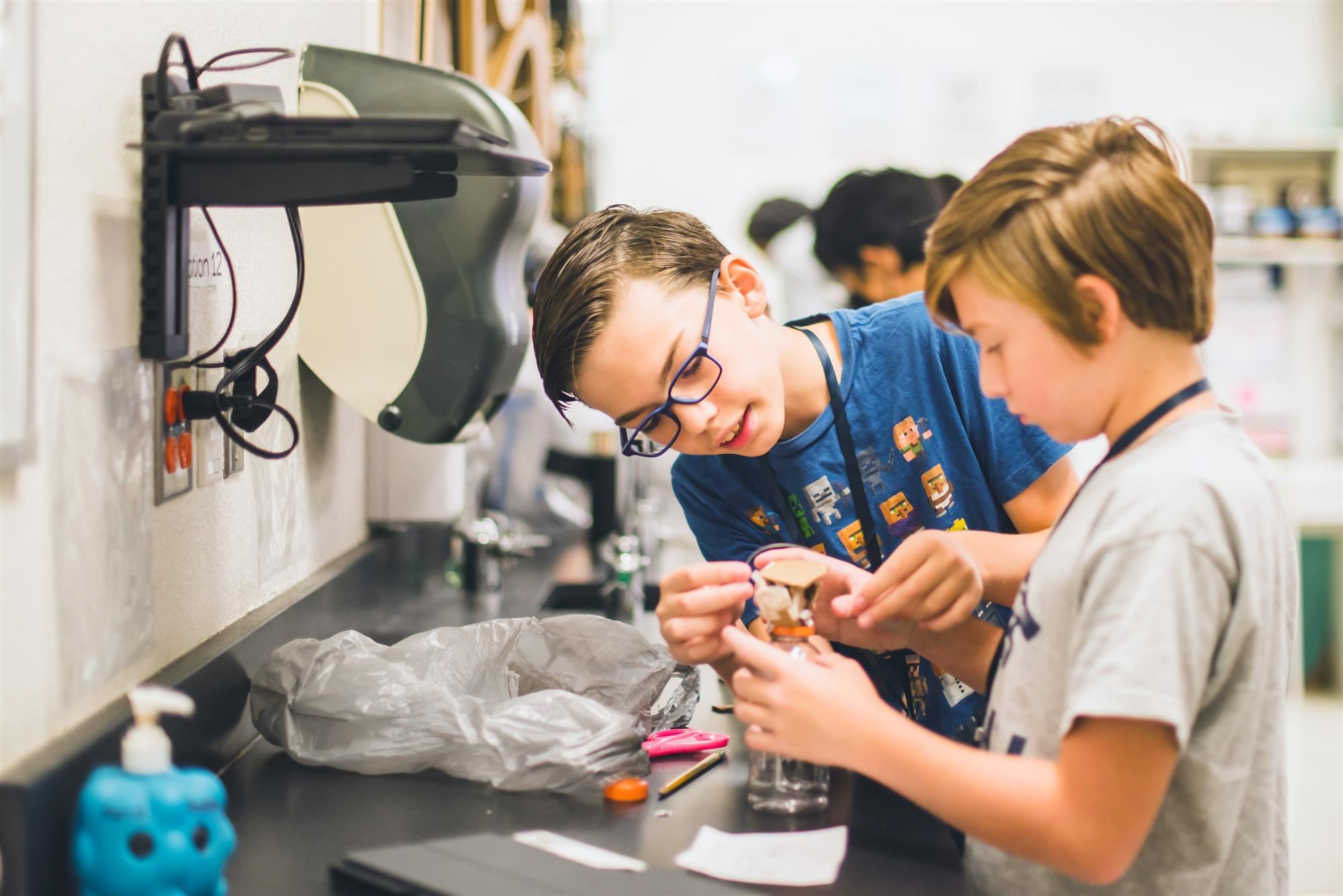 "Our group originally had two different designs and our plan was to combine them," groupmate Zoey White said. "One had a better structure, but the other had a better way to keep the fuel tank safe. So, we combined them and made one big design that fit the criteria and would land safely."
For these two students, their design turned out to be an overall success.
"Our launch went pretty well," Winningham said. "It didn't land straight up, but the fuel tank was still in-tact and the astronauts were still in their seats."
Another group had one set plan, but had to go back to the drawing board throughout the process.
"Originally we were going to put a styrofoam cup and a balloon filled with water on the bottom, and our hatch would have been paper, but it wouldn't fit inside the sizing rocket," sixth-grader Tristen Howard said. "Our spaceship didn't land upright, but the astronauts stayed in their seats."
No matter how the launch ended up, students had new knowledge on how to improve their spacecraft and what they could have done differently to make a better outcome.
"The best part of preparing for our launch day was watching students work as a team and problem solve," Marlow said. "Students each designed a plan, came together and developed it, then did a Gallery Walk, giving feedback to each other with 'I Like…' and 'I wonder…' statements."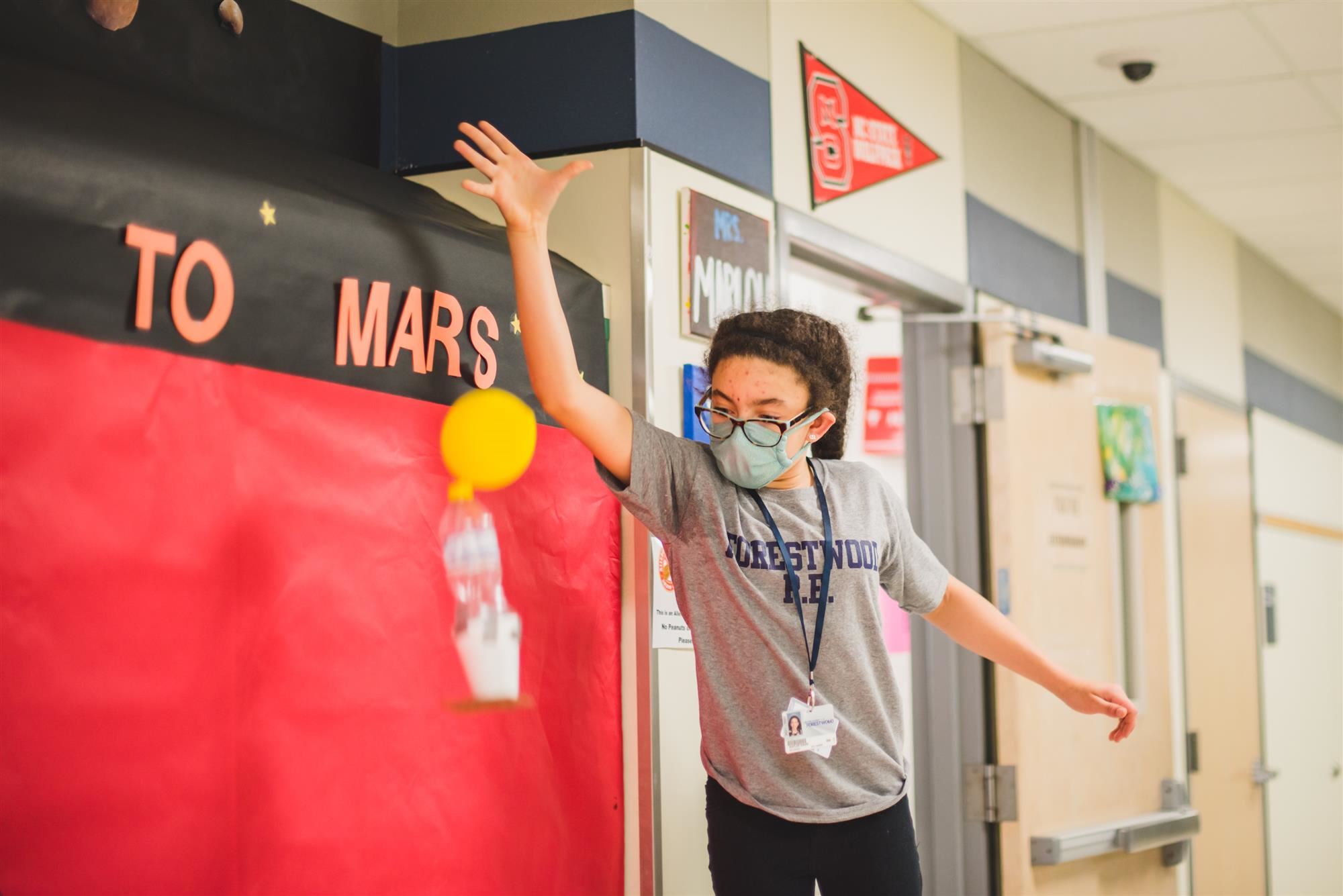 "They are experiencing collaboration and teamwork that they haven't before," McBride added. "I really loved seeing their success in their Gallery Walk. Students drew their design, wrote their claim, criteria, constraints and reasoning. As a class, we walked around looking at each other's designs, writing on sticky notes what they liked and suggestions."
This is the first time both teachers have done this project, but it won't be the last of its kind. With Forestwood becoming one of Lewisville ISD's four middle school STEM academies this year, projects like these, focusing on Science, Technology, Engineering and Math (STEM) are the norm.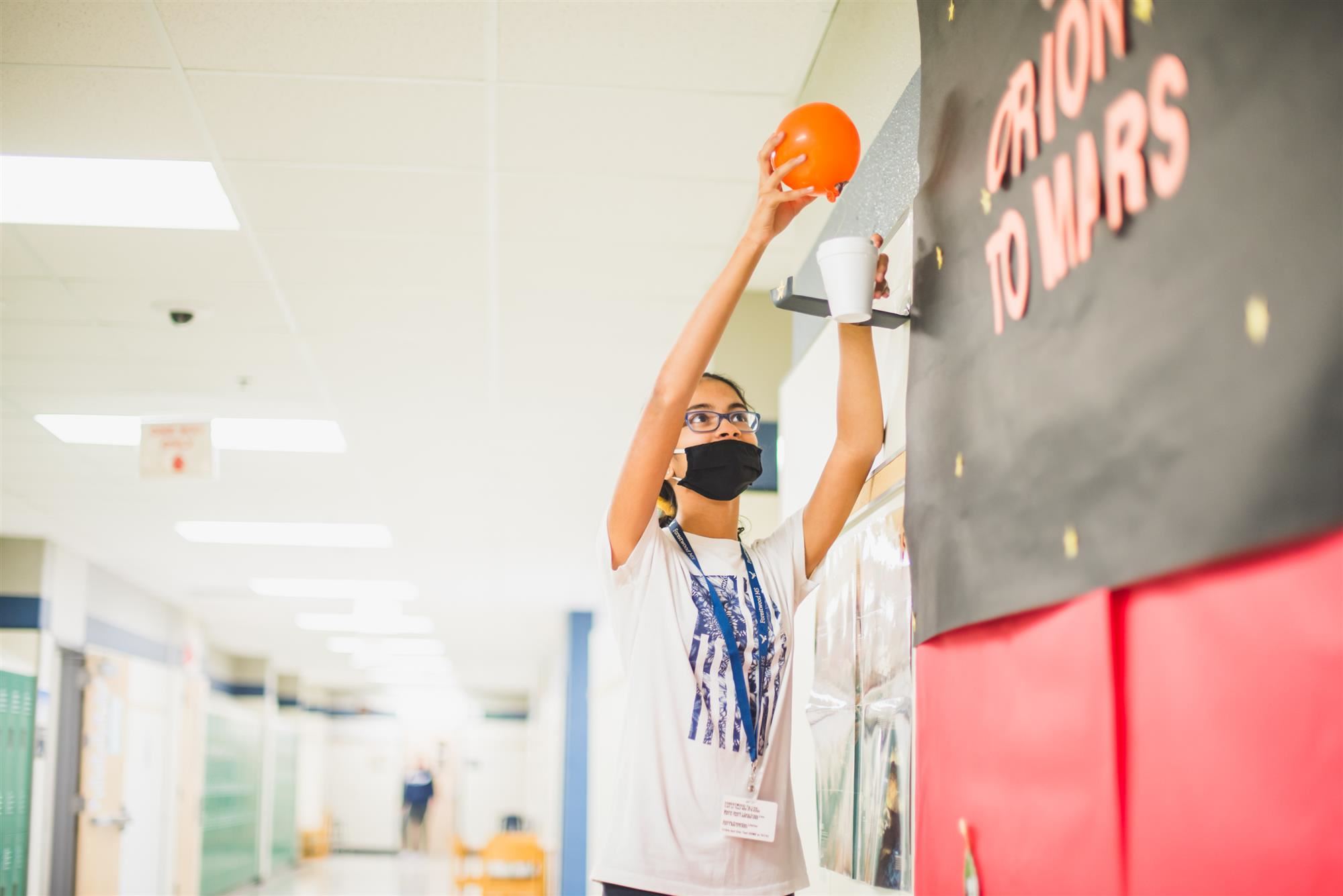 "We are implementing STEM activities within our units to help build large STEM projects," Marlow said. "Our STEM activities are helping student's problem-solve, design, work as teams and have cross-curricular connections."
Adding these exciting projects into their classes, both teachers hope to inspire something more long-term.
"Through this and other STEM experiences, we want to expose students to rigorous Science, Technology, Engineering, and Math curriculum in order to develop a pathway to a future STEM career," McBride said.
It sounds like these students will be ready to launch in no-time.
---
LISD STEM Academy at Forestwood Middle School is a Flower Mound, Texas middle school serving 6th, 7th and 8th-grade students with a unique STEM education experience in the Lewisville Independent School District. Forestwood feeds into the Flower Mound High School attendance zone. Follow Forestwood on Facebook and Twitter to see more student experiences throughout the school year. Join the Lewisville ISD family by enrolling today, or visit Best Schools in Texas to learn more.