Return to Headlines
Forestwood Middle School Cafe, Chocolate y Conversacion
Who says a little hot chocolate and conversation don't go a long way? Well, for Forestwood Middle School Advanced Spanish Language Program students, it certainly helps connect them with fellow Spanish speakers in the community.
Beginning this school year, Forestwood Advanced Spanish teacher Angela Fontana introduced Cafe, Chocolate y Conversacion — a monthly cafe where her students and Spanish-speaking guests speak only in Spanish over a cup of coffee or hot chocolate.


"By starting this program, my hope is for students to gain confidence in their speaking abilities while building a sense of community through their language," Fontana said.
"This experience is one of a kind," seventh-grader Melanie Catto said. "It has helped me engage with other students and parents while having fun. My Spanish has greatly improved and I will gladly do this again."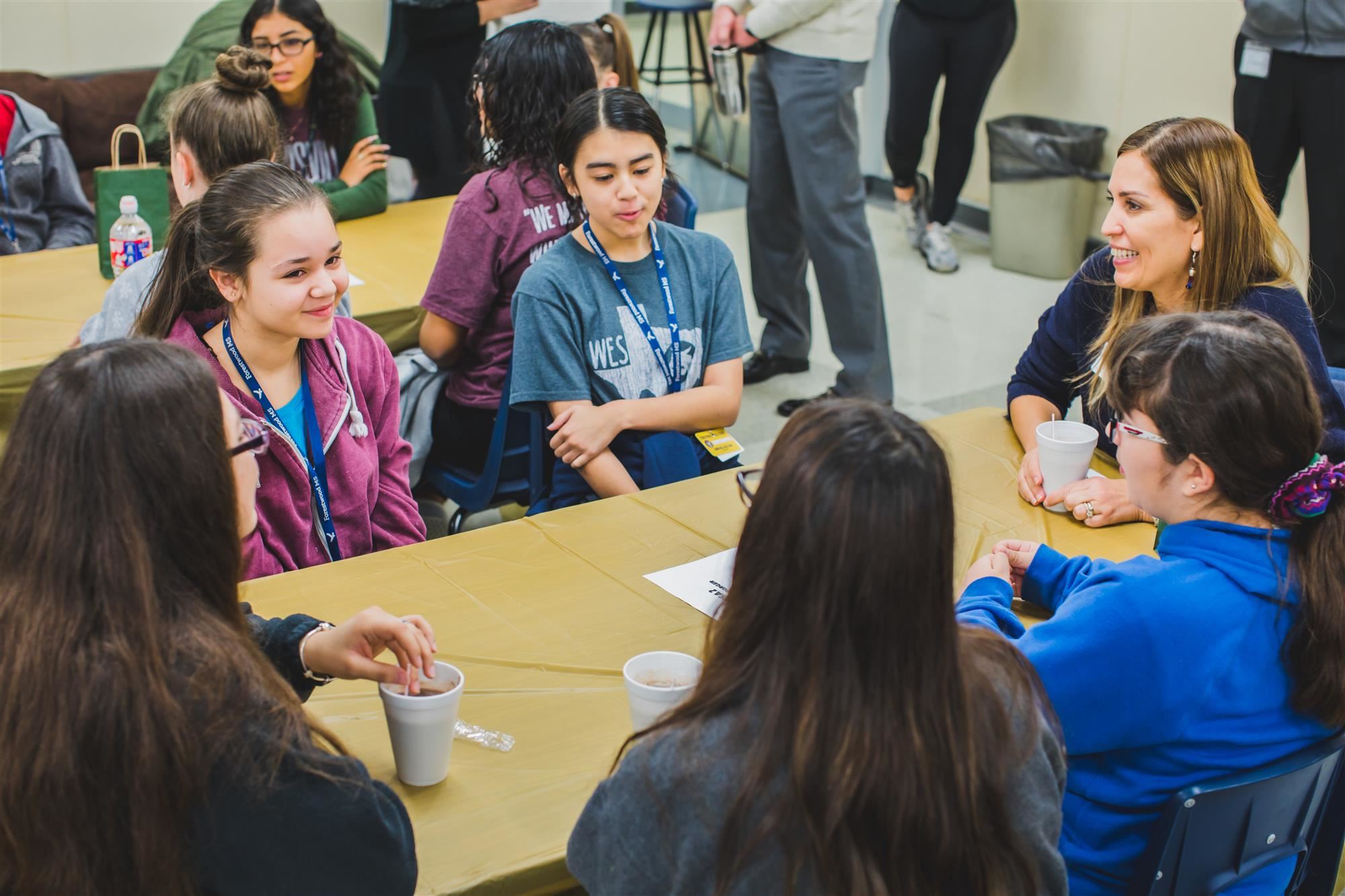 Fontana knows the program wouldn't be possible without the help of parent volunteers.
"It has truly been a community effort," Fontana said. "Our wonderful parents have volunteered their time as well as invited community members who speak Spanish. This time, Jenna Toich, one of our parents who is a teacher at Lewisville High School, reached out to LHS Student Council to invite some of their students who speak Spanish to attend."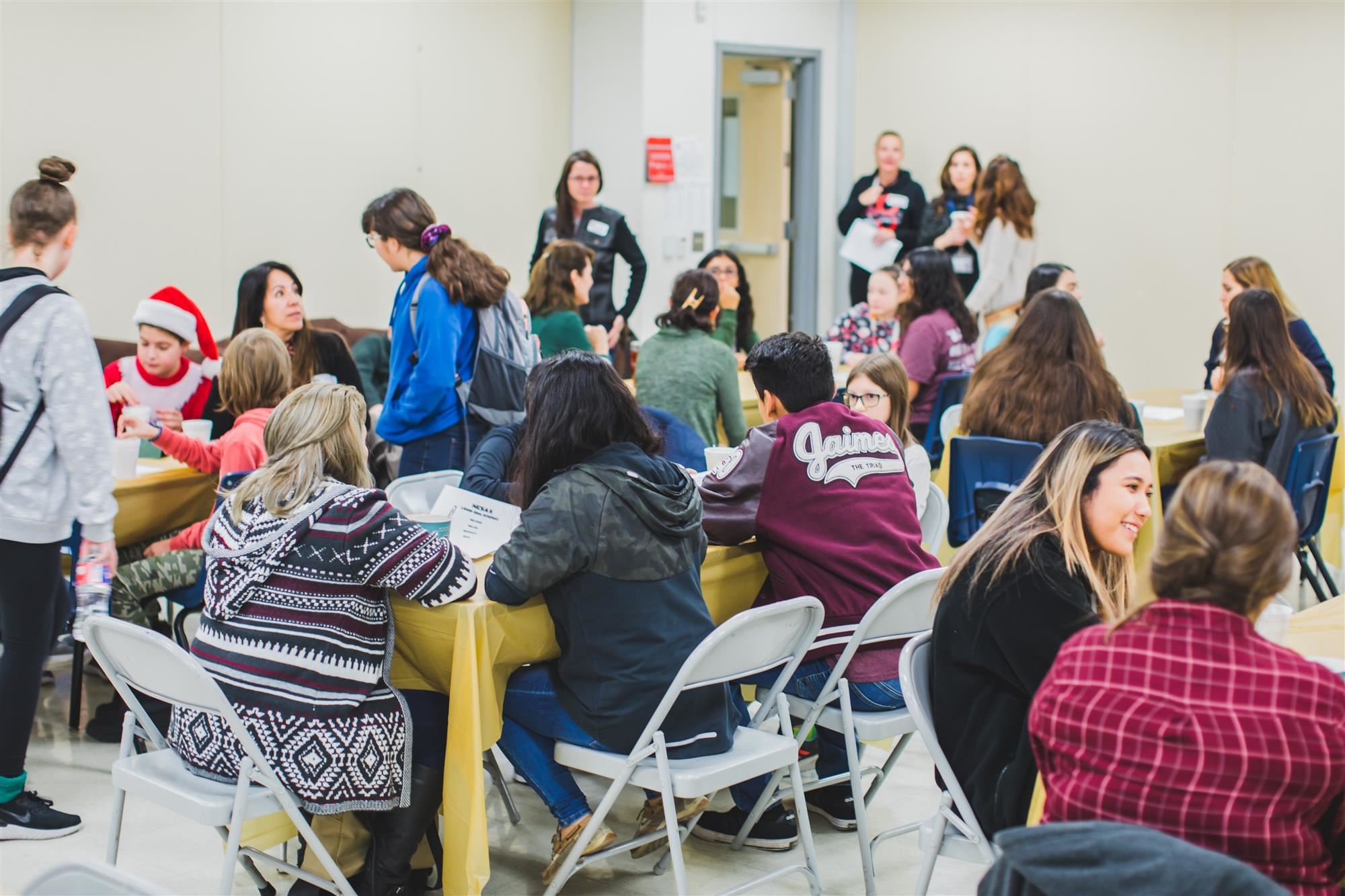 To break the ice and stimulate interesting discussion topics, Fontana placed conversation-starter cards at each cafe table.
"Overall, it was amazing," LHS student Samanda Rodriguez said. "Talking with the kids was definitely surprising. They have so much skill and all of them are very much eager to practice and learn."
Fellow LHS student Maiden Montalvo added, "It was good to see a lot of kids interested in mastering another language. Thank you to Forestwood for being so welcoming."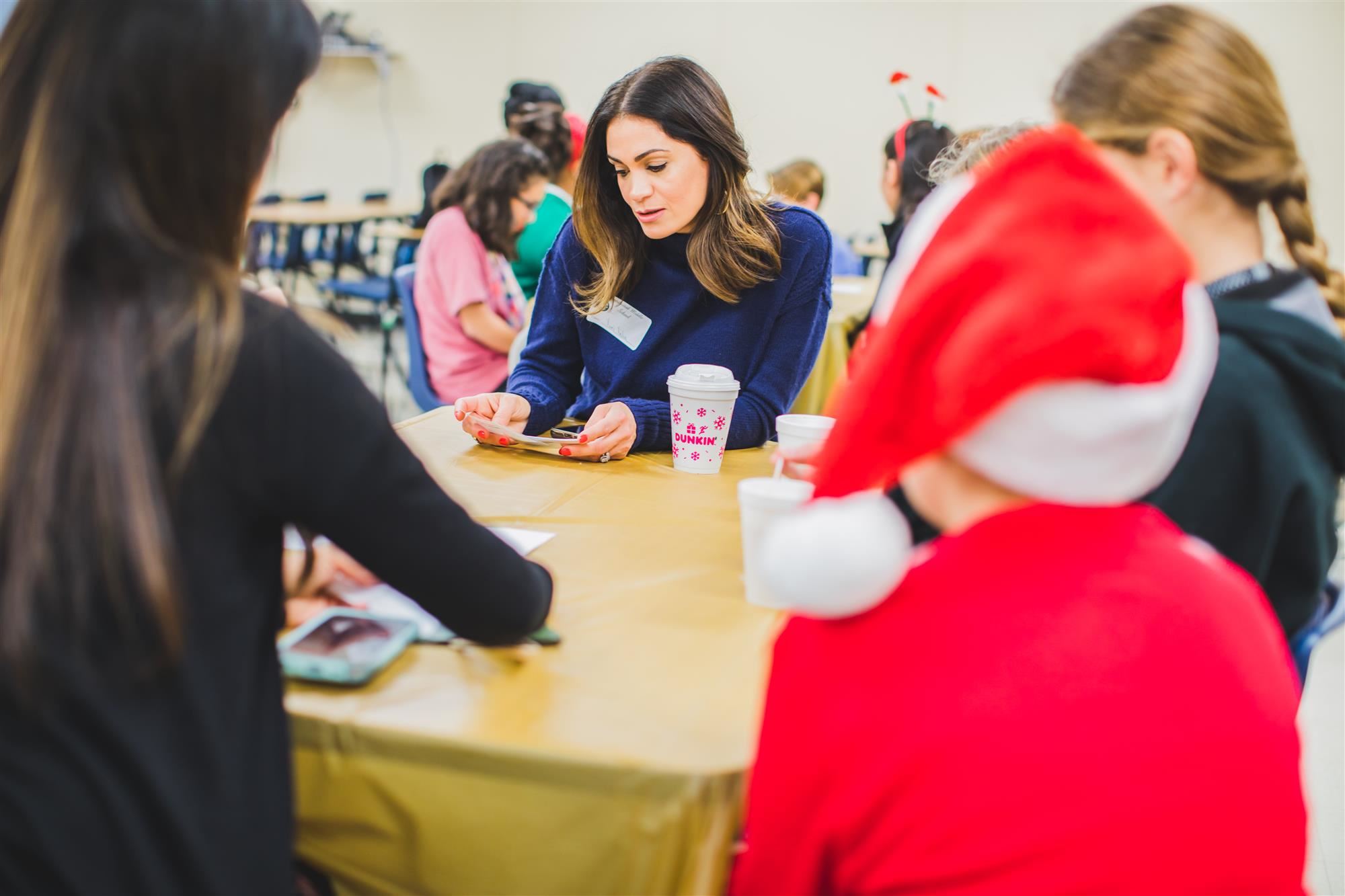 About the Advanced Spanish Language Program
Lewisville ISD provides an opportunity for students to continue their Spanish language development from elementary to middle school through its Advanced Spanish Language Program -- a program offered to students who have successfully participated in an uninterrupted sequence of language learning in elementary Dual Language, Spanish Immersion or are native/heritage Spanish speakers.
The program, which is offered at 11 middle schools across the district, focuses on extending students' proficiency in all four language skills: listening, speaking, reading and writing. Successful completion of these courses fulfills the LOTE (Languages Other Than English) high school graduation requirement.
Learn more about the program here.


---

Forestwood Middle School is a Flower Mound, Texas middle school serving 6th-8th grade in the LEWISVILLE INDEPENDENT SCHOOL DISTRICT. Follow Forestwood on FACEBOOK and TWITTER to see more student experiences throughout the school year or visit BEST SCHOOLS IN TEXAS for more information about joining the Lewisville ISD family.