Return to Headlines
Flower Mound High School STEMpump
With a methodology to help students become science and technology leaders, as well as well-rounded contributors to society, it's no wonder why a program like For Inspiration & Recognition of Science & Technology (FIRST) would inspire Flower Mound High School (FMHS) Tech Club students to not only contribute to society but share their knowledge of science and technology with others. And, for free.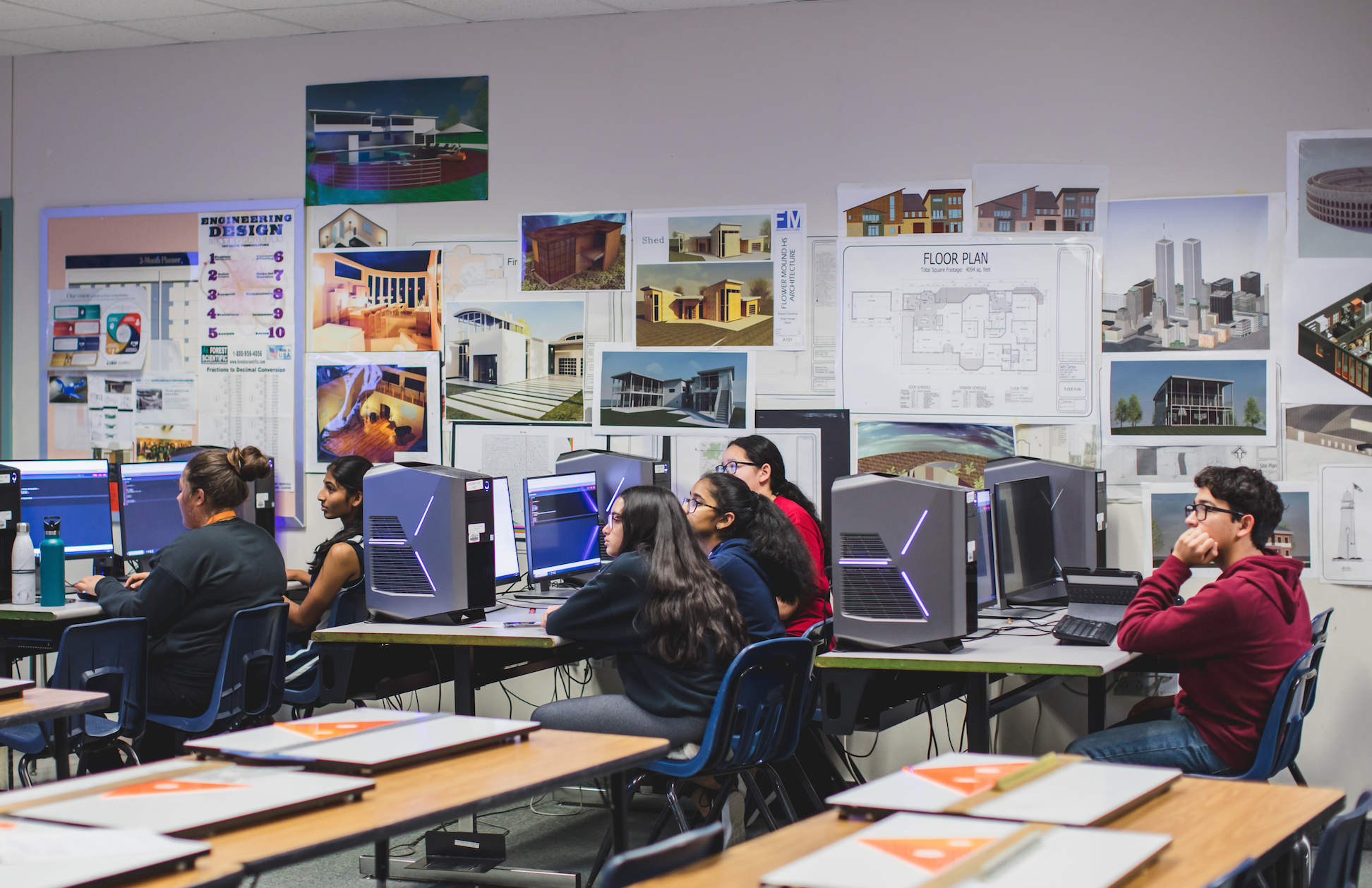 Beginning this school year, FMHS Tech Club sophomores Ritesh Kanchi and Aarush Das, and junior Gautam Bhaskar teamed up to create FMHS STEMpump — a student-led initiative to teach students far and wide the best STEM technologies to date. In a variety of boot camps offered, the trio cover anything STEM related, from robotic programming, website building to game development — the sky's the limit.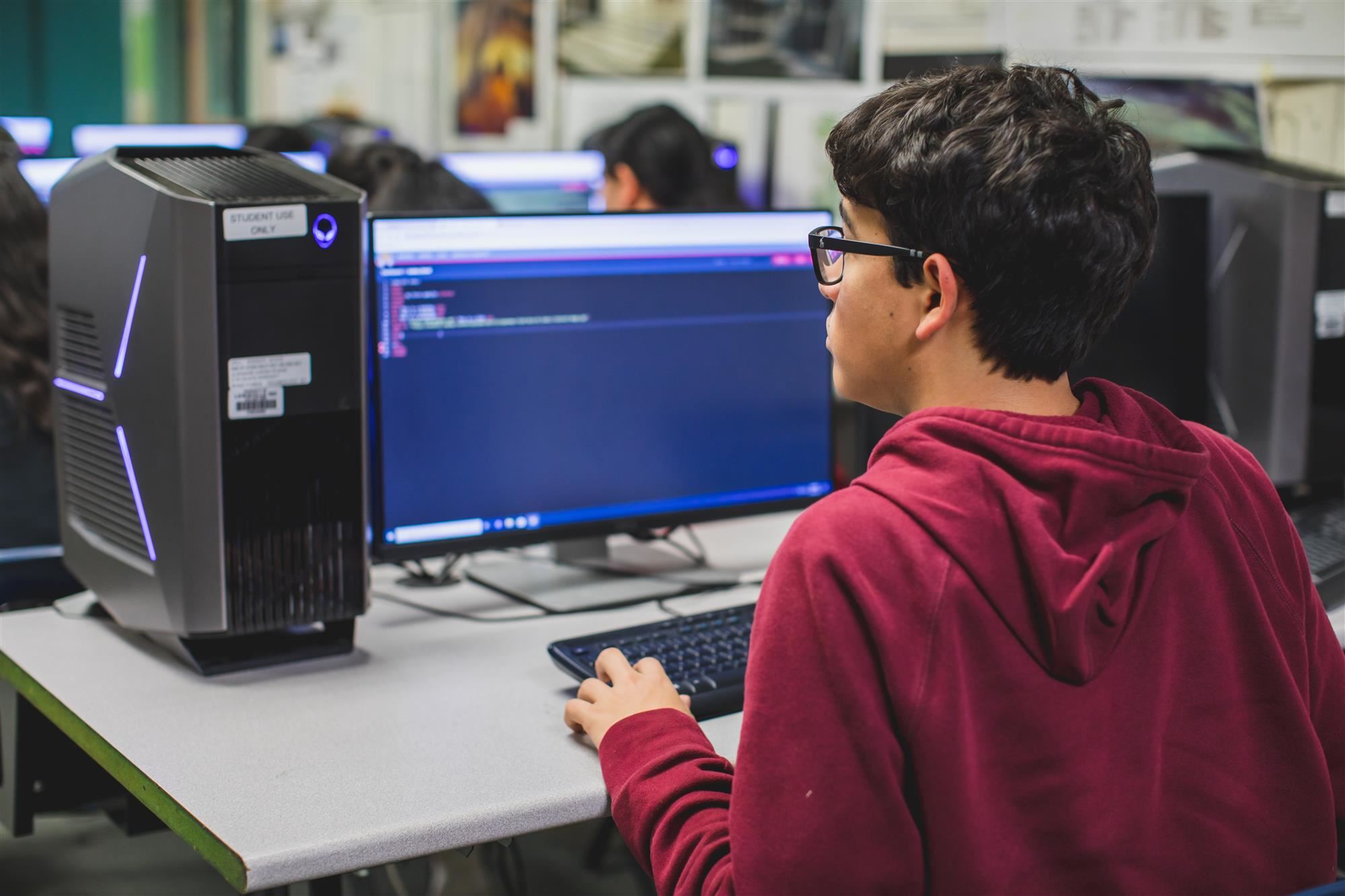 To get the program off the ground, they created the STEMpump website to encourage visitors to learn something new by signing up for one of their many student-led boot camps. On the site, they made sure to point out that the camps cost zero. That's right — zilch, zip, nada, nothing.
"Our goal was to make the playing field fair for future Flower Mound High School Tech Club students," Kanchi said. "We got together and came up with a way to make the same amount of resources available to as many people as possible and for free. Why? Because we believe every student should have access to the same resources. Always."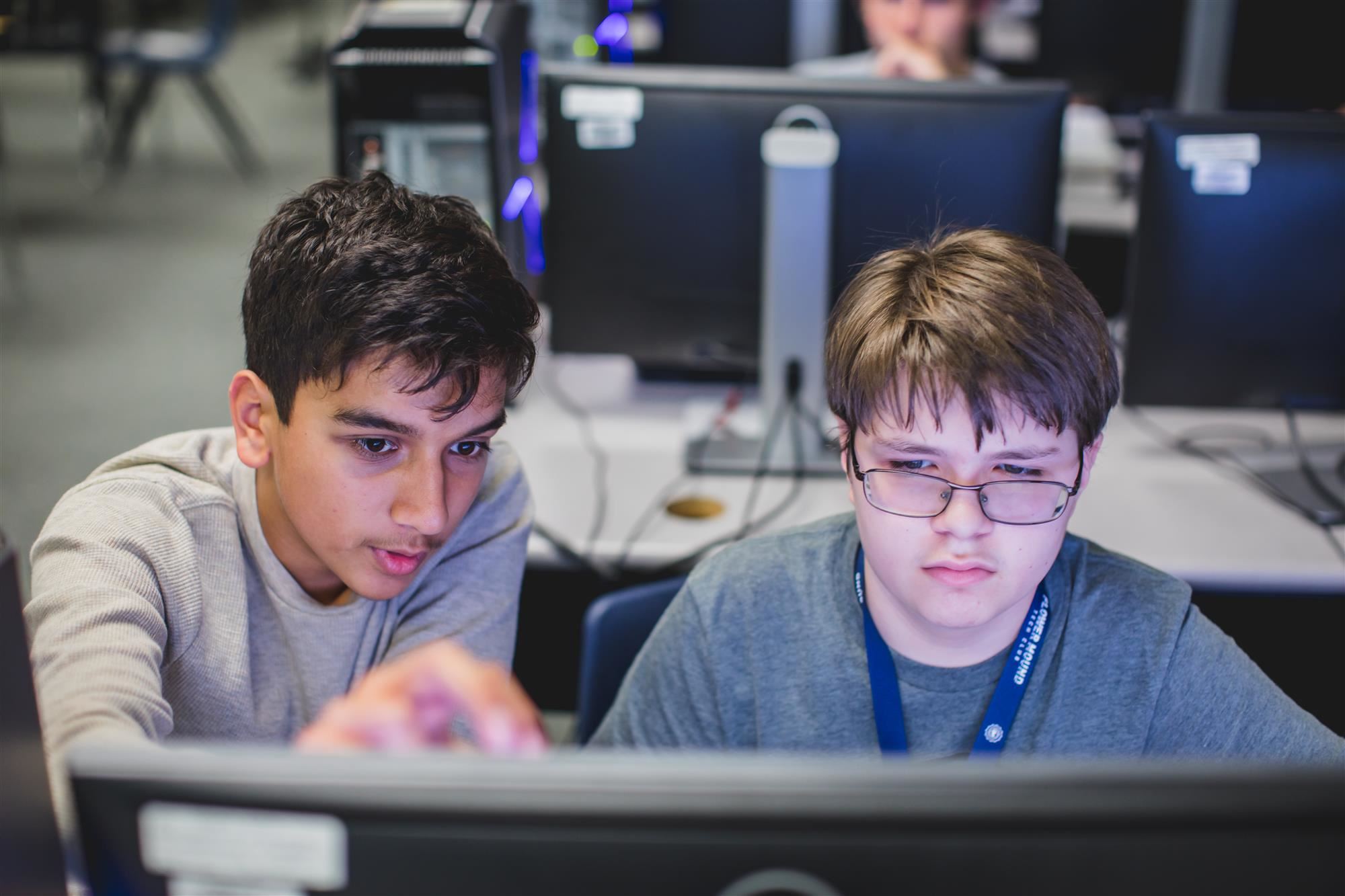 So far, the group has depended on word of mouth to get information about their boot camps out to other 6th-12th-grade students.
"The majority of our students are from McKamy Middle School and Flower Mound 9th Grade Campus and Flower Mound High School because they have established robotics clubs," Kanchi said. "But we've been getting a lot of people from Coppell, Frisco, Plano, which is really big considering the range, but we want to reach more."
And for those who may not be able to make a boot camp or want to reference what they learned at camp, STEMpump posts its curriculum online.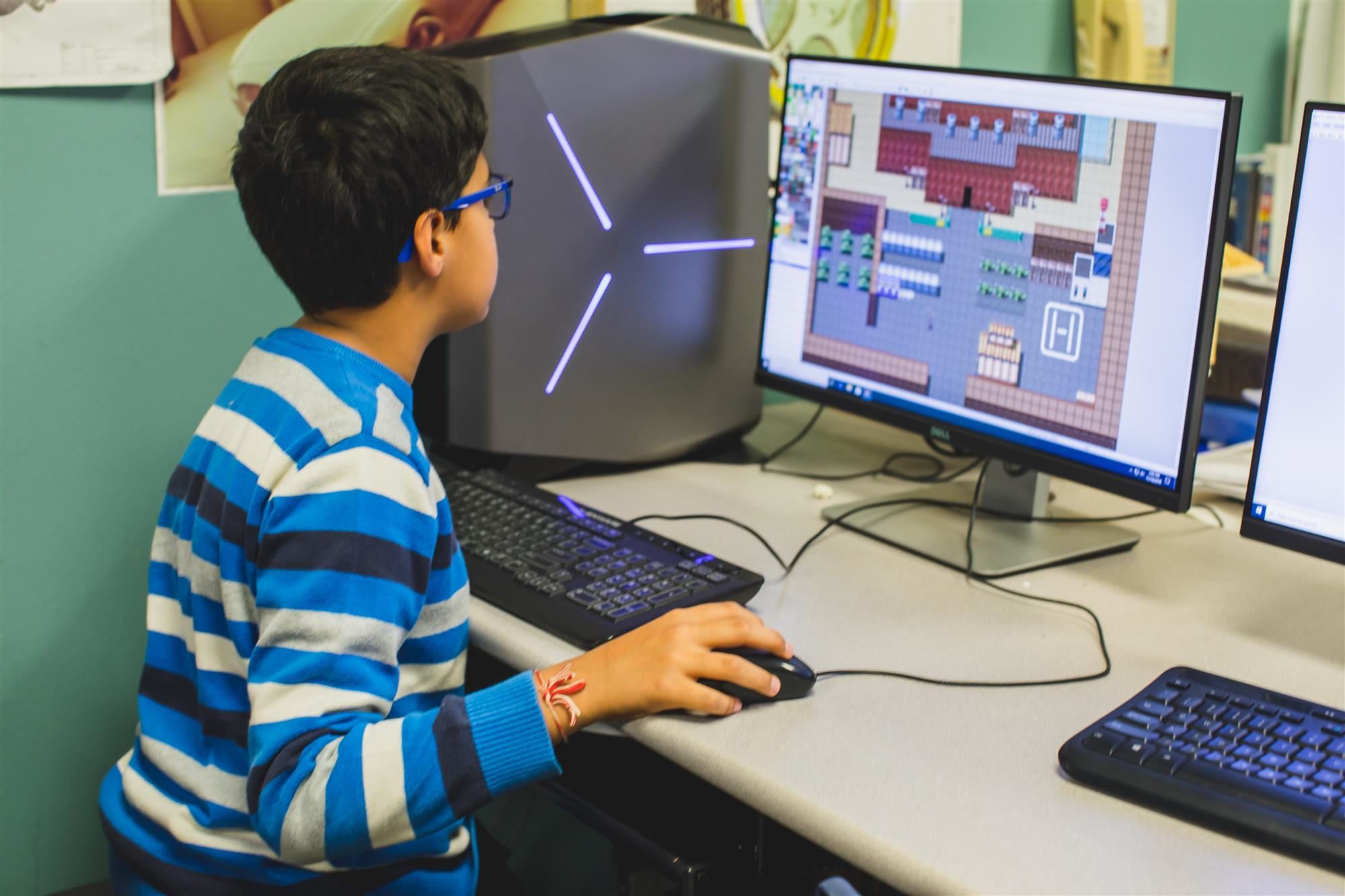 "We do this for community involvement and it is fun because we get hands-on project experience," Kanchi said. "I learn a lot from projects. Through this, we've made an entire website complete with forums, designed a lesson creator so we can automatically upload lessons to our server, and we get to work with others, which it's always great when you see someone light up after making a robot move for the first time."
STEMpump students find the teaching and resources made available to them through the camps and website to be beneficial.
"If we have any questions when we are building our robot and before we ask anyone for help, we use the STEMpump website as a resource," FMHS sophomore Anjali Cherukuri said.
FM9 freshman Kiyan Yacoob added, "I come to STEMpump to learn how to teach my fellow peers programming. Ritesh is really good. He taught me a lot in a very simple and understandable way. Their website has been the way we troubleshot all of our problems whether it be coding, building or servo motor problems, we've always gone to the STEMpump website, which always has the answers."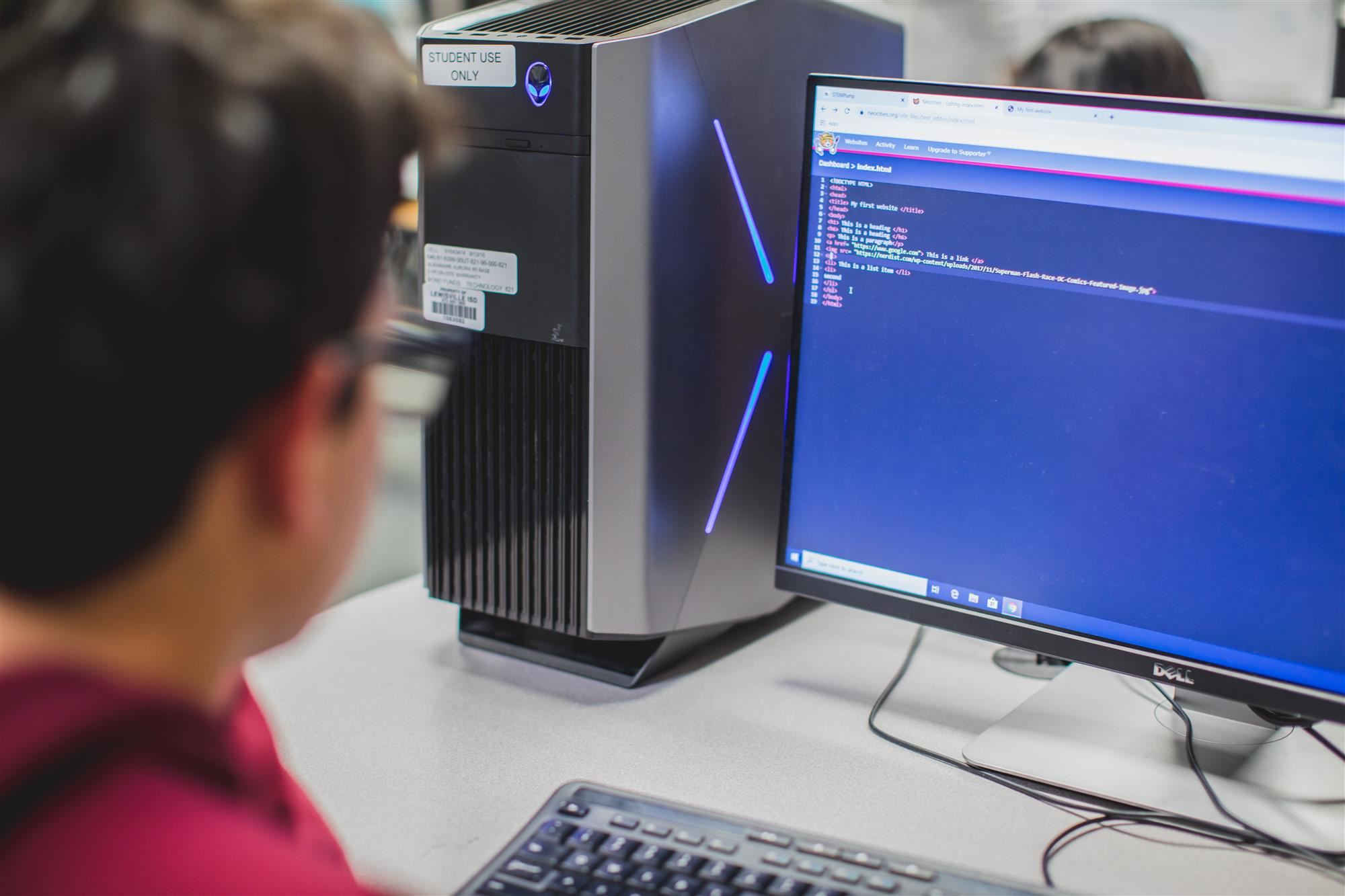 So, where does STEMpump go from here?
"It's not just a one-time thing," Kanchi said. "We want this to be passed down. Plus, over the summer we host camps, which require a lot of volunteer help. Now, with all of our curriculum online, our volunteers have a place to go if they ever need to cross-reference something."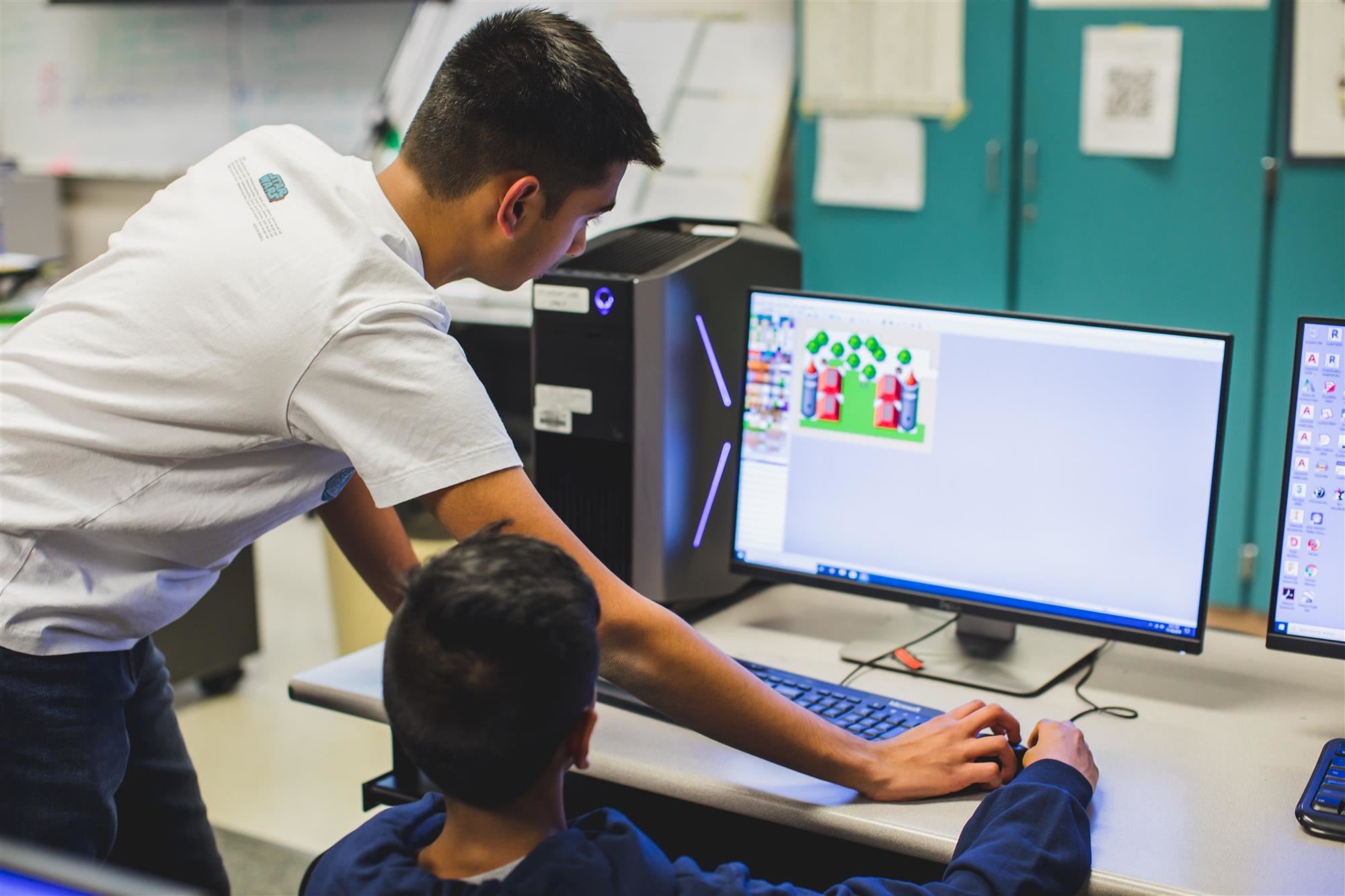 Reflecting back on STEMpump camps from this semester, Kanchi himself has benefitted more than he ever imagined.
"I've learned way more than I thought was possible by teaching other people," Kanchi said. "When we write the curriculum, teaching it to someone who doesn't understand it really challenges you to understand what you are teaching. So, I've gained a more in-depth, detailed learning experience from it for myself."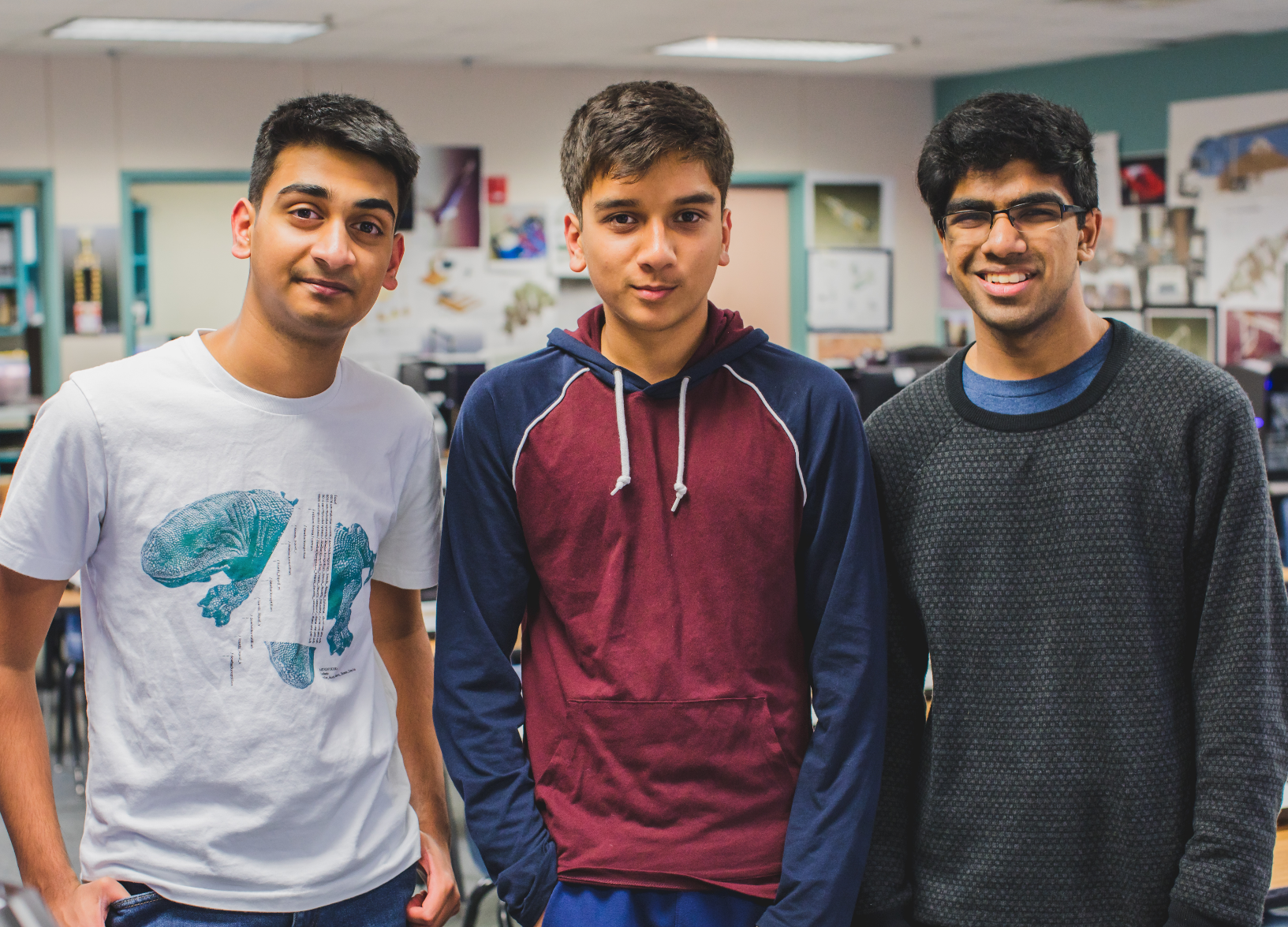 Visit the STEMpump website to learn more today: https://stempump.com/.


---

FLOWER MOUND HIGH SCHOOL is a Flower Mound, Texas high school in the LEWISVILLE INDEPENDENT SCHOOL DISTRICT. Follow Flower Mound High School on FACEBOOK and TWITTER to see more from the Jaguars throughout the school year or VISIT BEST SCHOOLS IN TEXAS for more information about joining the Lewisville ISD family.