Return to Headlines
SCHEELS Friday Night Lights at LHS
In partnership with SCHEELS in The Colony, Lewisville ISD continued its Friday Night Lights campaign at the Lewisville High School Homecoming Football Game against Coppell High School Friday, Oct. 22. To promote teamwork, leadership, discipline and highlight student athletes of all ages, three students were announced as SCHEELS Athletes of the Week during the game.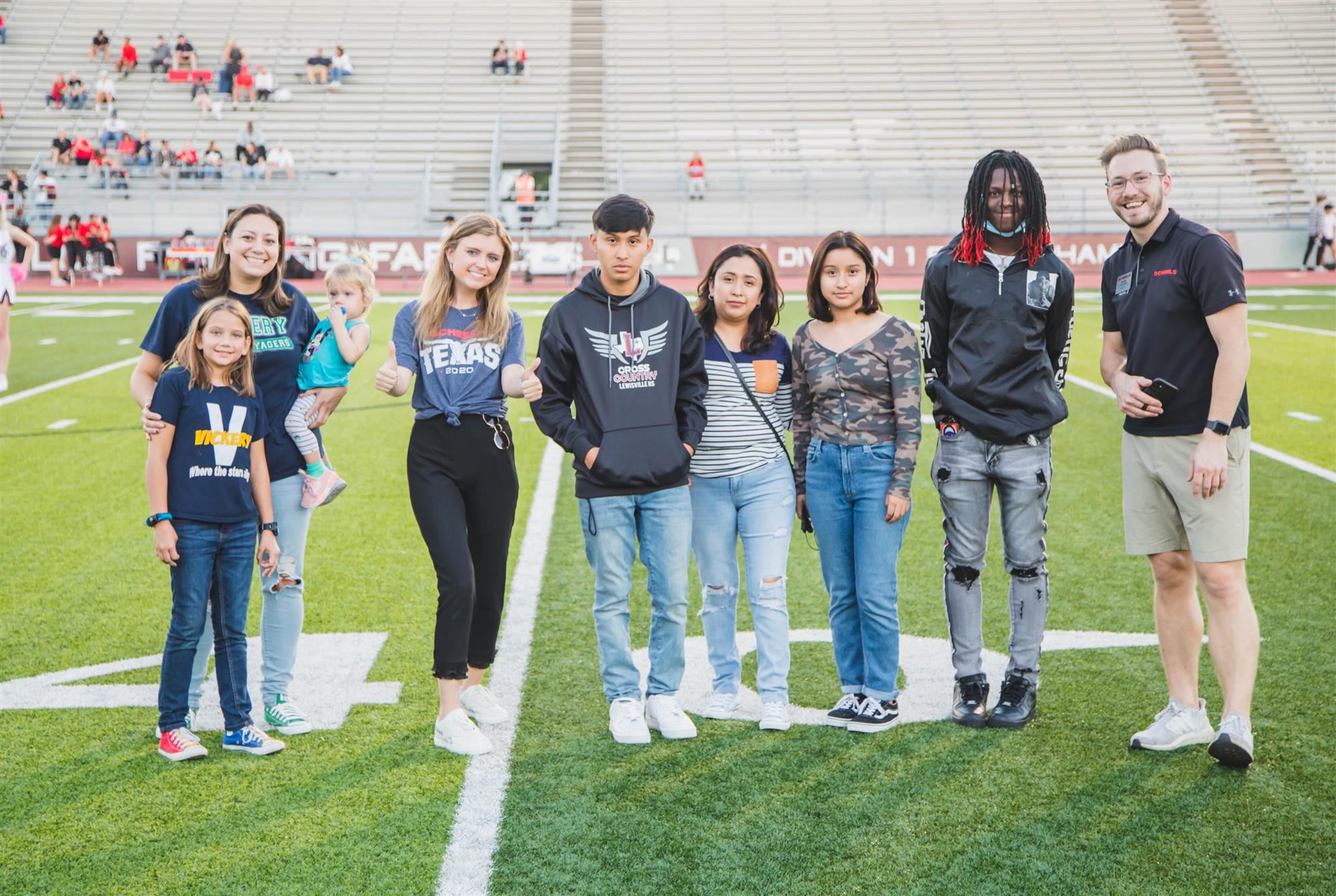 Congratulations to the following athletes, who were nominated by their schools, for their dedication, integrity and sportsmanship in their respective sports:

SCHEELS ELEMENTARY ATHLETE OF THE WEEK
Vickery Elementary 5th-grader Hannah New is an amazing leader at her school. For as long as she has been a student at Vickery, Hannah has exemplified what it means to be a student-athlete.

"She is a natural when it comes to all of the activities we do in the gym," Vikery Elementary Physical Education teacher Cesar Barrientos said. "In the classroom, she is a great listener, helper, and friend. She is a great role model for her peers and a truly outstanding student."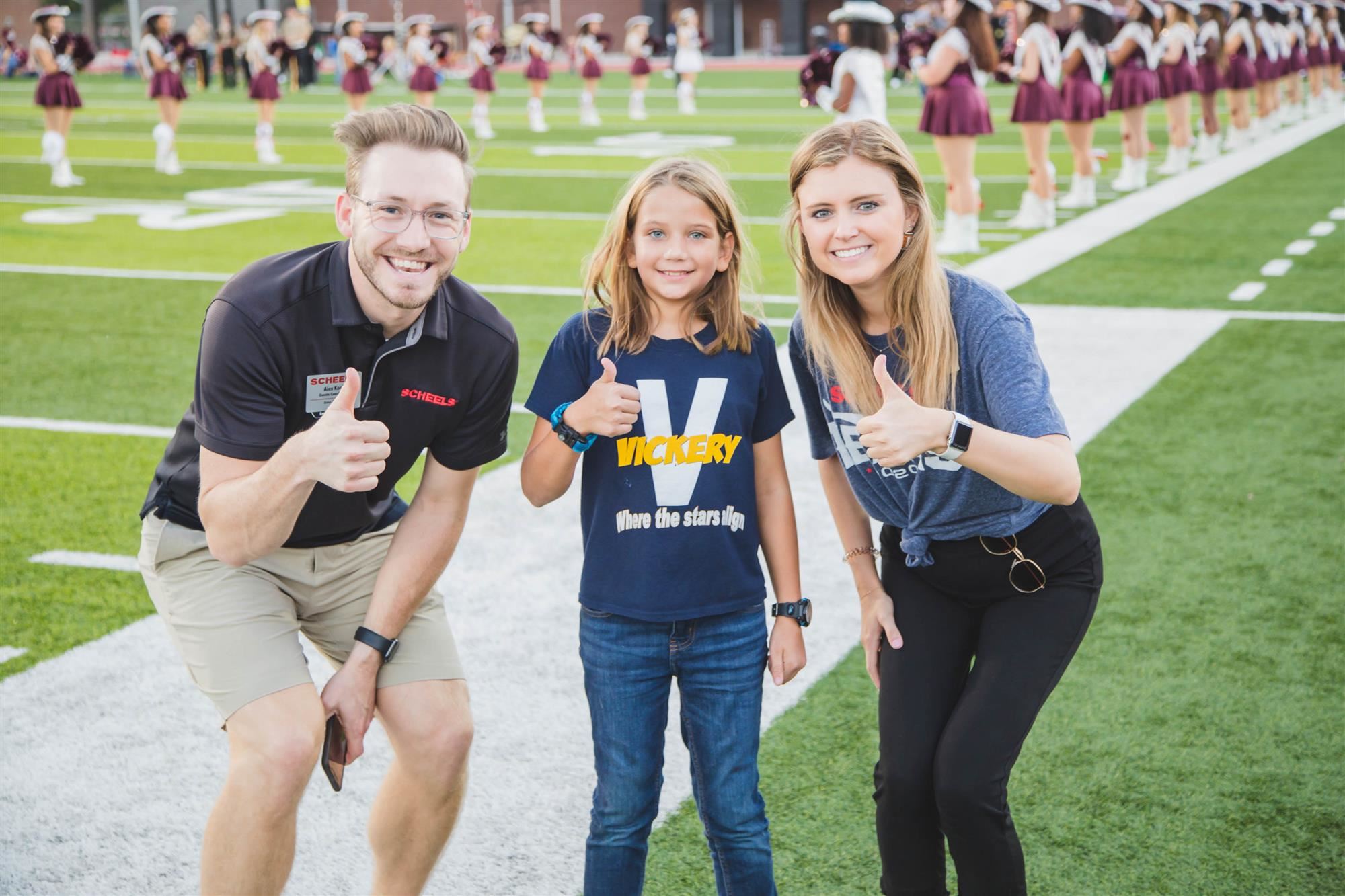 SCHEELS MIDDLE SCHOOL ATHLETE OF THE WEEK
Durham Middle School 8th-grader Dylan Davis has dedicated himself to his school work and his teammates. Currently, Dylan is the starting wide receiver and plays a couple different positions on defense for the football team. After the first game of the season, he was selected as one of the Offensive Players of the Game for his contributions. His leadership skills have also bloomed in the classroom and hallways. Teachers have shared how Dylan has taken on leadership roles and grown as a student.
"His grades are very good, and he has become a leader on and off the football field," Durham Coach Robert Black said. "I look forward to watching him grow as a student and athlete at Lewisville High School."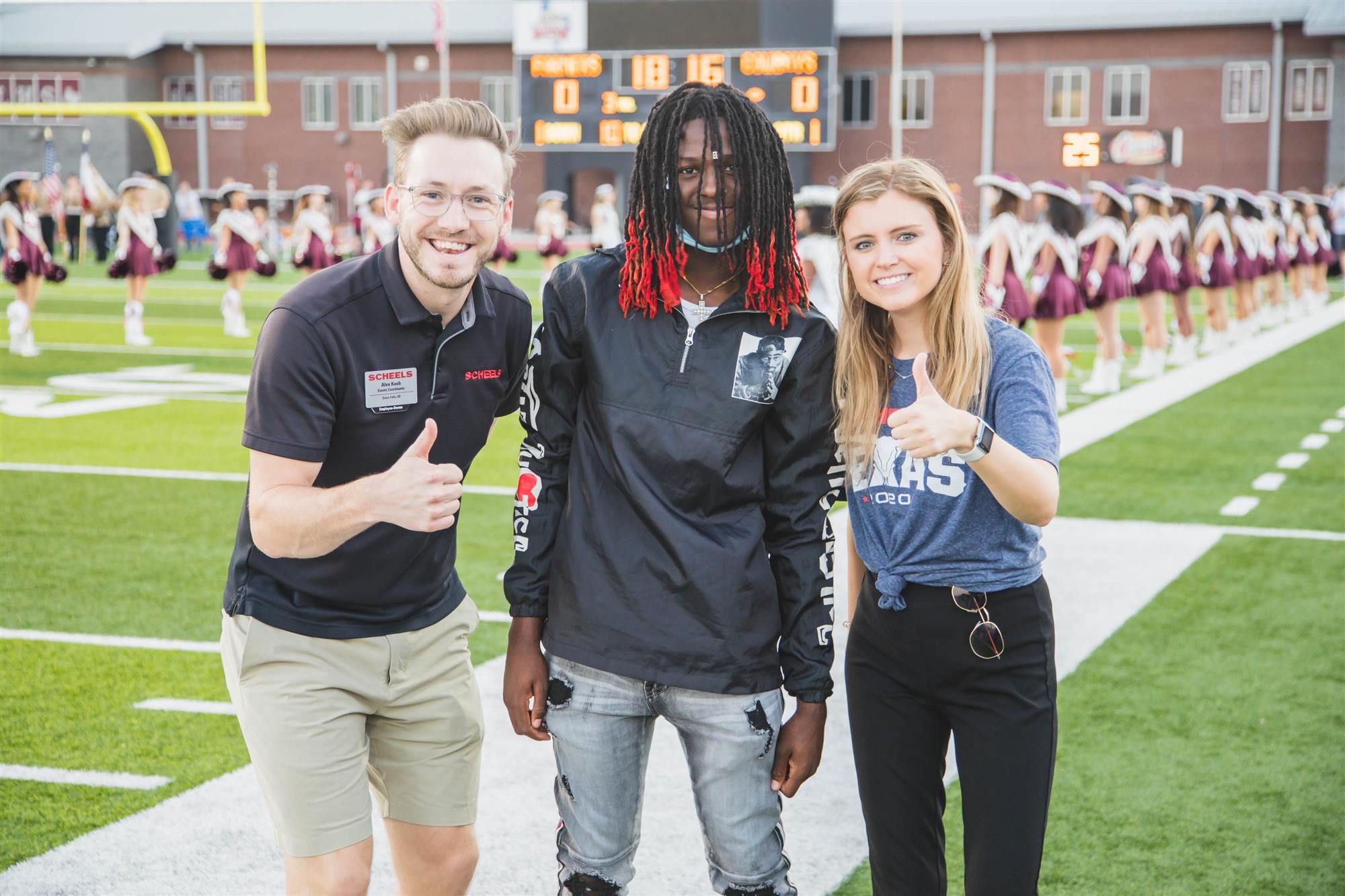 SCHEELS HIGH SCHOOL ATHLETE OF THE WEEK
Lewisville High School 11th-grader Junior Cortina joined the LHS Cross Country team last school year. Since then, he has dedicated himself to improving his cross country skills and endurance. He continues to set goals for himself and is working hard to achieve each one.

"He is a quiet leader," LHS Head Cross Country Coach Heather Hanchak-Moss said. "He motivates and supports his teammates through his actions during practices and meets."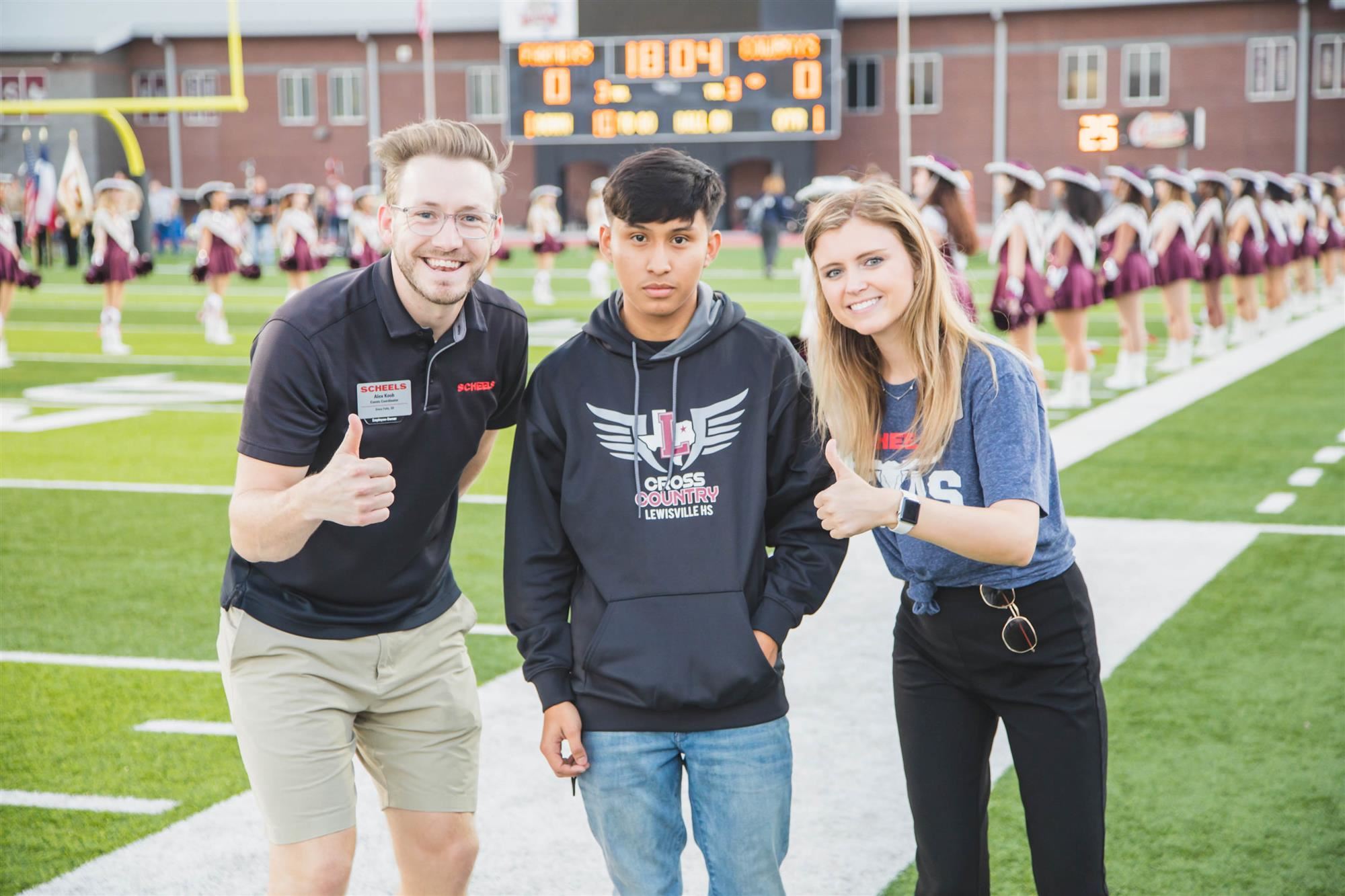 ---

From the beginning, Lewisville Independent School District has committed to ensuring all students—your children—have the resources they need and want to ultimately thrive in a future they create. Follow Lewisville ISD on Facebook, Instagram and Twitter to see more student experiences throughout the school year or visit Best Schools in Texas for more information about joining the LISD family.