Return to Headlines
Downing's Sweet Tooth Bakery Teaches Students More Than Just Baking
Business is booming for Sweet Tooth Bakery at Downing Middle School. Sweet Tooth Bakery, a student-run business in Mrs. Tracey Bell's Family Consumer Science class, is gearing up for its popular bake sale next month at the annual spring open house on February 28.
This isn't your ordinary bake sale at a campus open house either. Sweet Tooth Bakery is in its 12th year at Downing Middle School after Mrs. Bell wanted to create an opportunity for her students to learn about business.
When Mrs. Bell says Sweet Tooth Bakery is student-ran, she truly means it. There are over 150 students in grades 6th through 8th in her elective class, and everyone has a job in the business. Some of the jobs students interview and apply for include: General Manager, Finance Manager, Baker, Health Inspector, Laundry Room Manager, Design Team, and Construction Team. Sweet Tooth Bakery has a job for every student involved.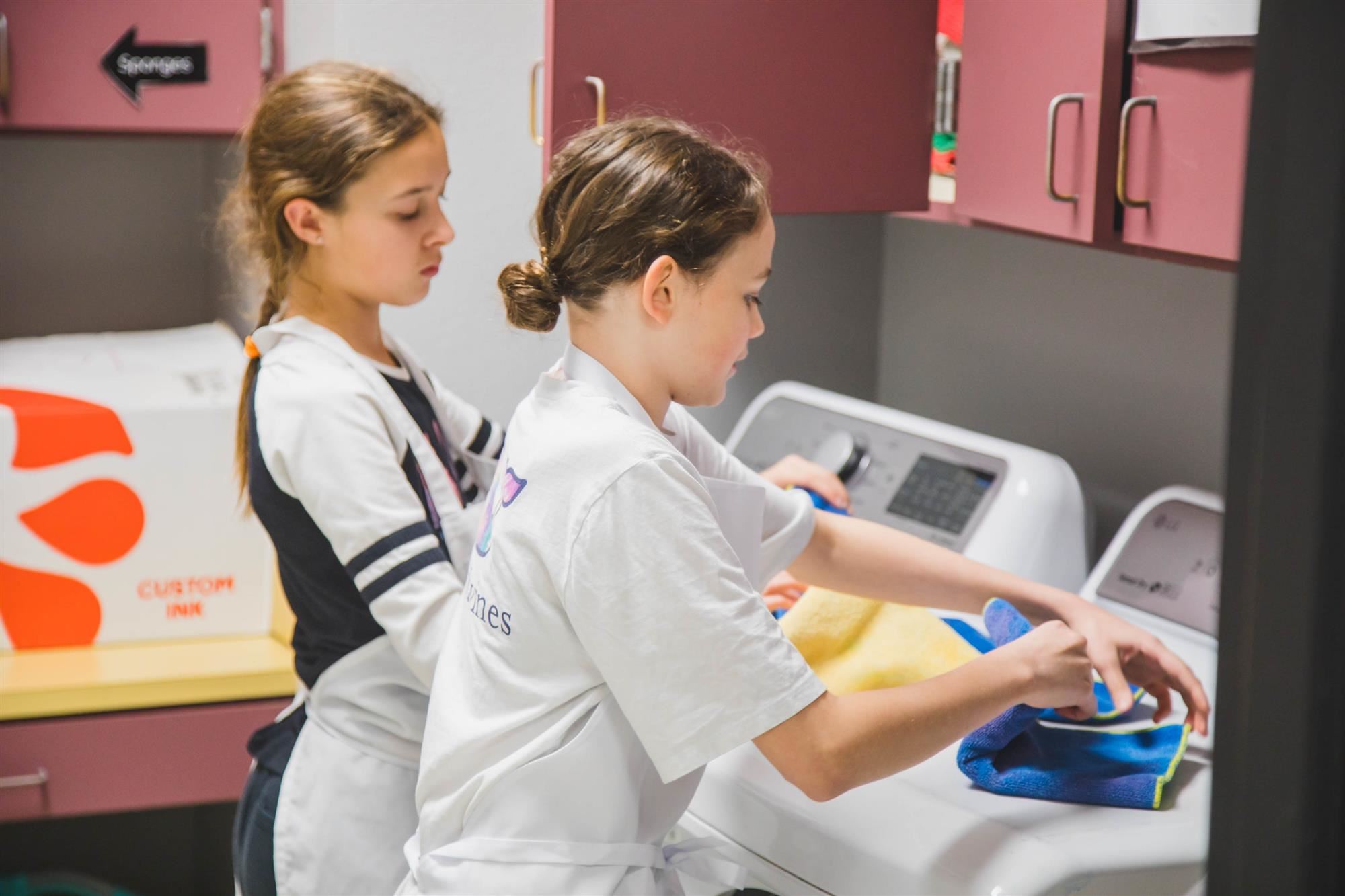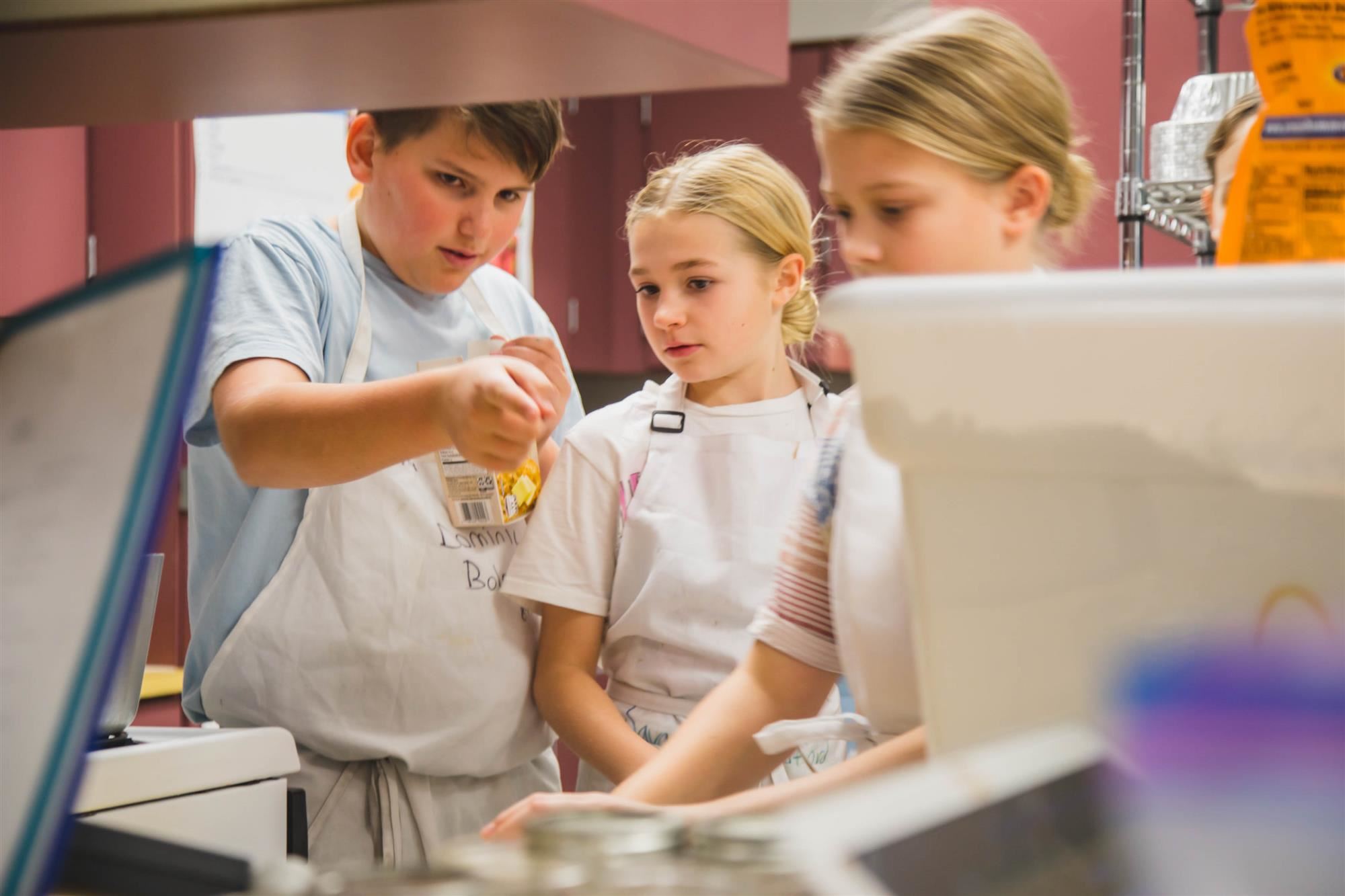 "I've been a part of a lot of different activities and organizations, and this is a clear example of a student-led project," Downing Principal Curtis Martin said. "Mrs. Bell does an amazing job of setting the parameters and getting out of the way to let her students learn and work together. The kids have their jobs, they know their expectations and know what they're trying to do. This gives our students such an opportunity for real-world experiences of running a business and turning a profit and making a business work."
Over the years, the business has grown from an on-campus activity to a full-fledged operation that has expanded out into the community. When Mrs. Bell started Sweet Tooth Bakery, she wanted to find a way for the students to give back with the money they raised at the event.
Mrs. Bell researched different local organizations and came across the Airborne Angel Cadets of Texas (AACOT) located here in north Texas. AACOT is a non-profit that sends care packages to military troops serving overseas. 100 percent of the proceeds from Sweet Tooth Bakery goes towards purchasing items to give to AACOT to ship overseas, while the students also send hand-written letters to the troops.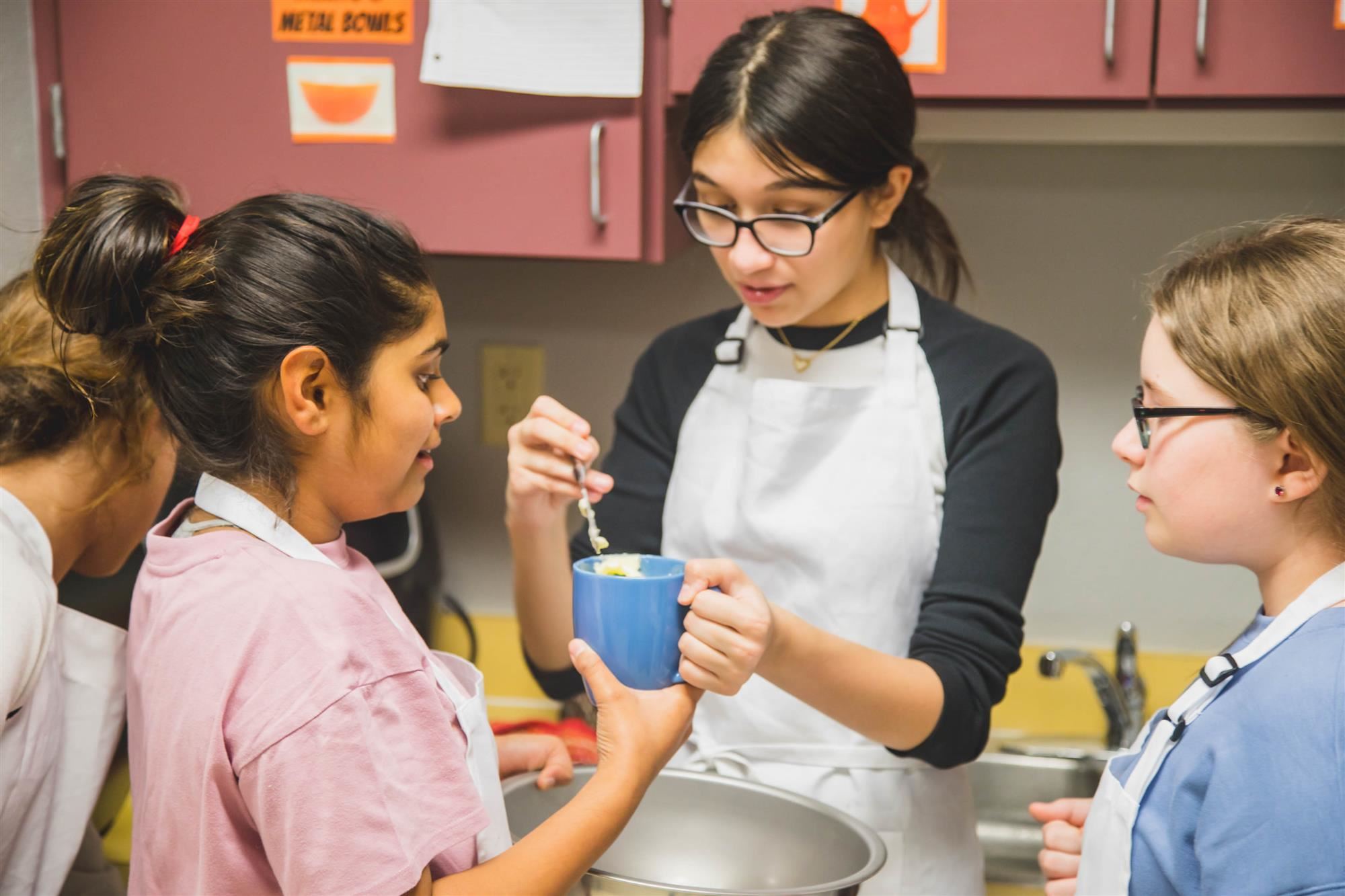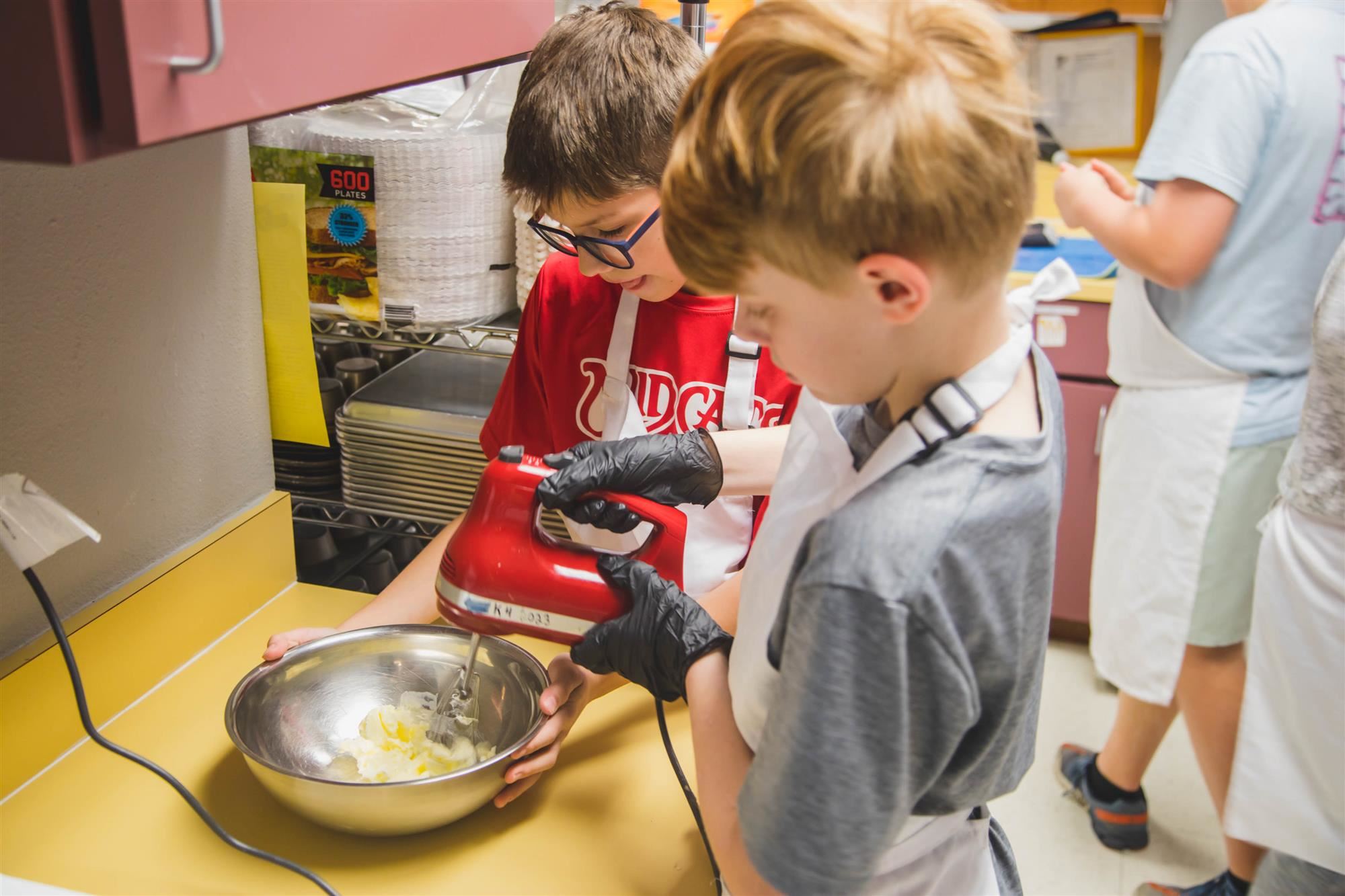 "[The students] talked about ways to give back and we all came up with a way to support our troops," Mrs. Bell said. "This all started as a glorified bakery, and it has really taken off and turned into something special and meaningful for everyone."
"Sweet Tooth Bakery is very altruistic," Mr. Martin said. "It's about supporting the troops and people that are sacrificing their time and lives for our country. I think it's important, especially in middle school, to give our students an opportunity to contribute in a broader sense to the world and this event gives them a very important cause to rally behind."
The process for starting Sweet Tooth Bakery begins in November of each school year. Students fill out job applications and go through an in-person interview where they dress in business attire to meet with Mrs. Bell, Mr. Martin and his two assistant principals. Once the hiring committee selects a General Manager, the GM will interview candidates for manager positions who then turn around and interview their fellow classmates for the remaining positions until every student has a role.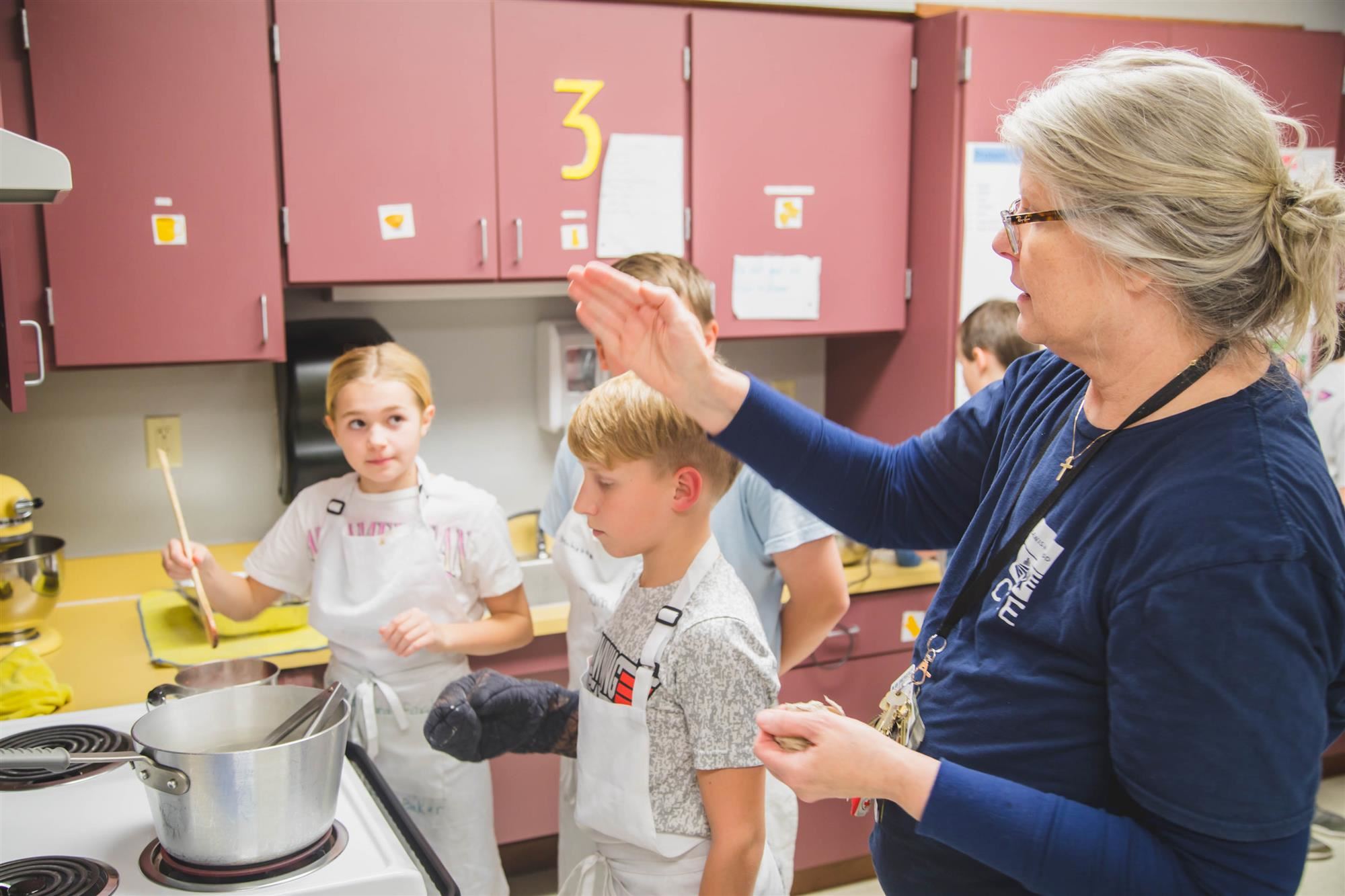 "We ask them real-life interview questions like 'What experience do you have leading other people' or 'what would make you someone that would be a good manager,'" Mr. Martin said. "It's legit. They are questions I never had to answer at their age."
Once the positions are filled, the planning and cooking process begins. Students bake all the favorite desserts people love, including a variety of cookie flavors, cupcakes, dough balls and brownies. There's even going to be a surprise dessert this year, students said. In the two-hour period of open house, students sell over 5,000 baked goods to those in attendance.
While Mrs. Bell has high expectations for her students running the business, the students set high expectations for themselves, too. At last year's open house, students raised over $3,100, a new record. This year, Sweet Tooth Bakery has a goal to surpass that and raise $3,500 to buy even more items to give to AACOT and ship to the troops.
Some of the care packages that students send to the troops are supplies, food, games and sanitary products. "A couple of years ago, the troops returned the favor and sent us a thank you letter, a folded flag that they flew while serving and a plaque that's now displayed in Mrs. Bell's classroom," Ethan Schneider, Sweet Tooth Bakery General Manager and Downing eighth grader, said. "[Our class] always looks forward to their return letter every year. It's always fun and rewarding to read the letters together as a class. That's my favorite thing about Sweet Tooth Bakery is the fact we get to give back to the troops while still learning how to better ourselves and better those around us."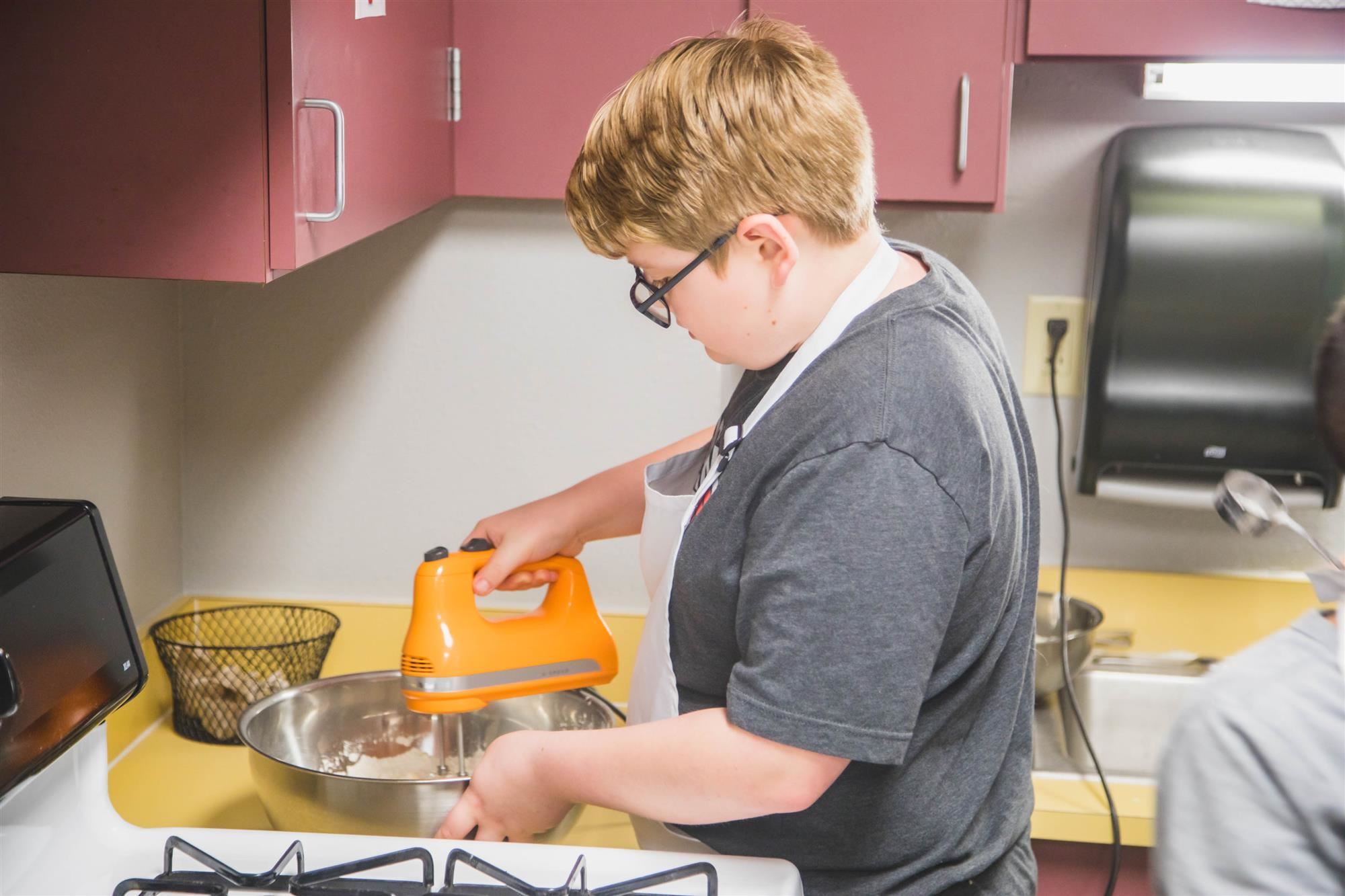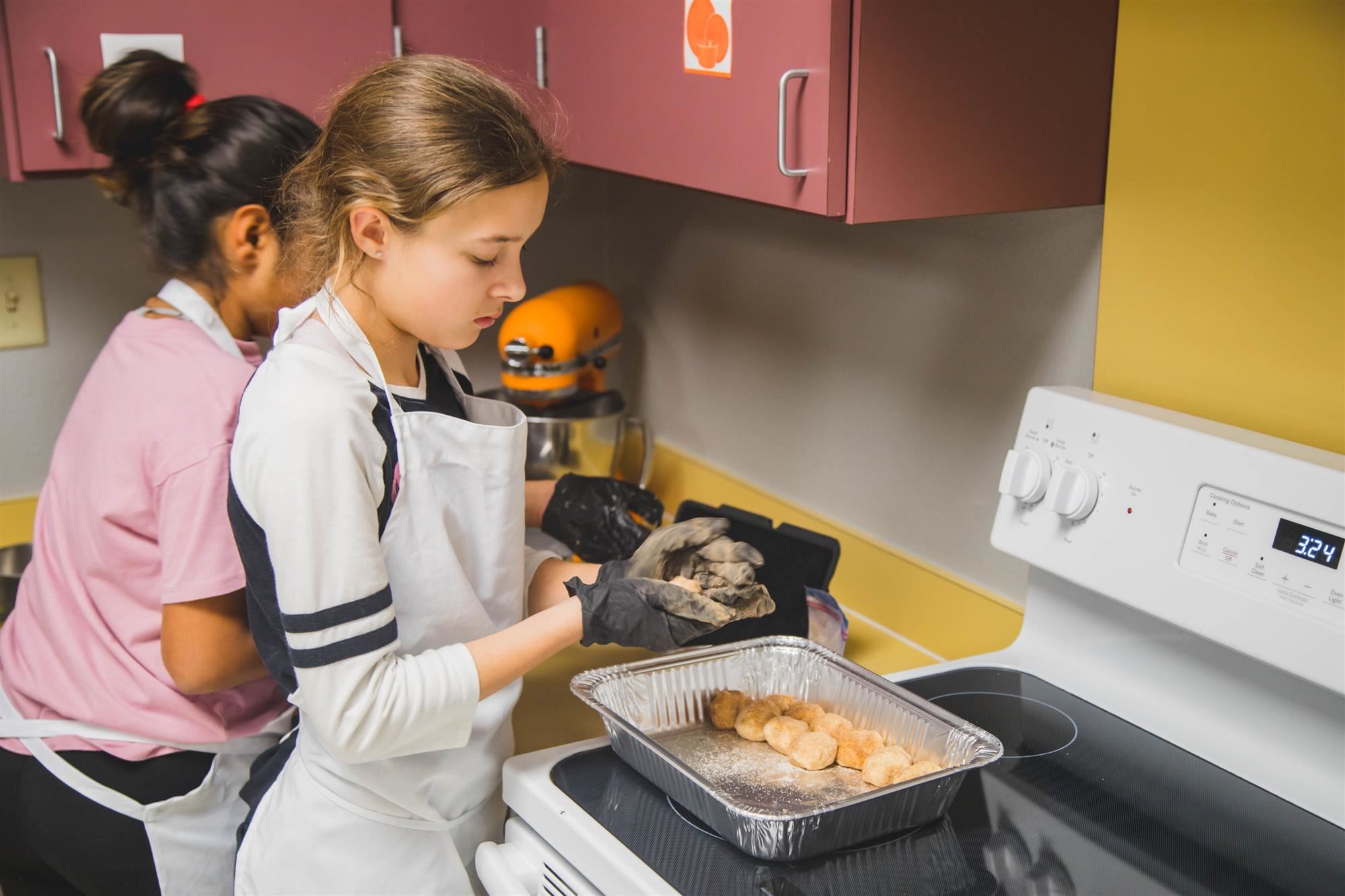 One new feature that Sweet Tooth Bakery added this year is the VIP Lounge. The VIP Lounge is a special area at open house to thank local businesses that have supported and donated to Downing's kindness initiative for the year called Downing Students are Kind and Respectful. Mrs. Bell went around to local businesses and got donations and every nine weeks Downing has a pep rally. At the pep rally, they recognize 5-10 students with a gift basket that have the most Kindness Coupons that were earned by being kind and respectful.
With the addition of the local businesses as well as families and LISD administrators that are invited to attend open house, Downing Middle School is expecting hundreds in attendance for Sweet Tooth Bakery. "We are very blessed that we have an amazing campus, tremendous parents and a supportive community to make this event successful," Mr. Martin said.
Thanks to Sweet Tooth Bakery, students are not only learning how to bake and run a business as middle schoolers, but also life lessons they can take with them the rest of their educational career and beyond. However, the most important lessons that students are learning is accomplishing a goal, giving back and doing it together as a team, Mrs. Bell and Mr. Martin said.
"The students are learning leadership skills and taking initiative," added Mr. Martin. "They're learning to work as a team and understanding that whether they're the General Manager or the Laundry Manager, you all have your own contribution to the overall goal. It's neat to see it all come together and no matter where they're at in the organization, they're proud of what they're doing and focused on working together to pull this off. It's a total team effort."
Mrs. Bell summed up her favorite part of the whole event, stating "when the students succeed and every kid finds their niche, that's the most rewarding part. There's nothing better than seeing students realize they can do it and knowing they've accomplished something together."
Sweet Tooth Bakery at Downing Middle School is open to the public on Tuesday, Feb. 28 at 6 p.m. All proceeds at the Sweet Tooth Bakery are donated to the Airborne Angel Cadets of Texas.
---
LISD STEM Academy at Downing Middle School is a Flower Mound, Texas middle school serving 6th, 7th and 8th-grade students with a unique STEM education experience in the Lewisville Independent School District. Downing feeds into the Marcus High School attendance zone. Follow Downing on Facebook and Twitter to see more student experiences throughout the school year. Join the Lewisville ISD family by enrolling today, or visit Best Schools in Texas to learn more.