Return to Headlines
Le Beau Bistro a Popular Lunch Destination at Downing Middle School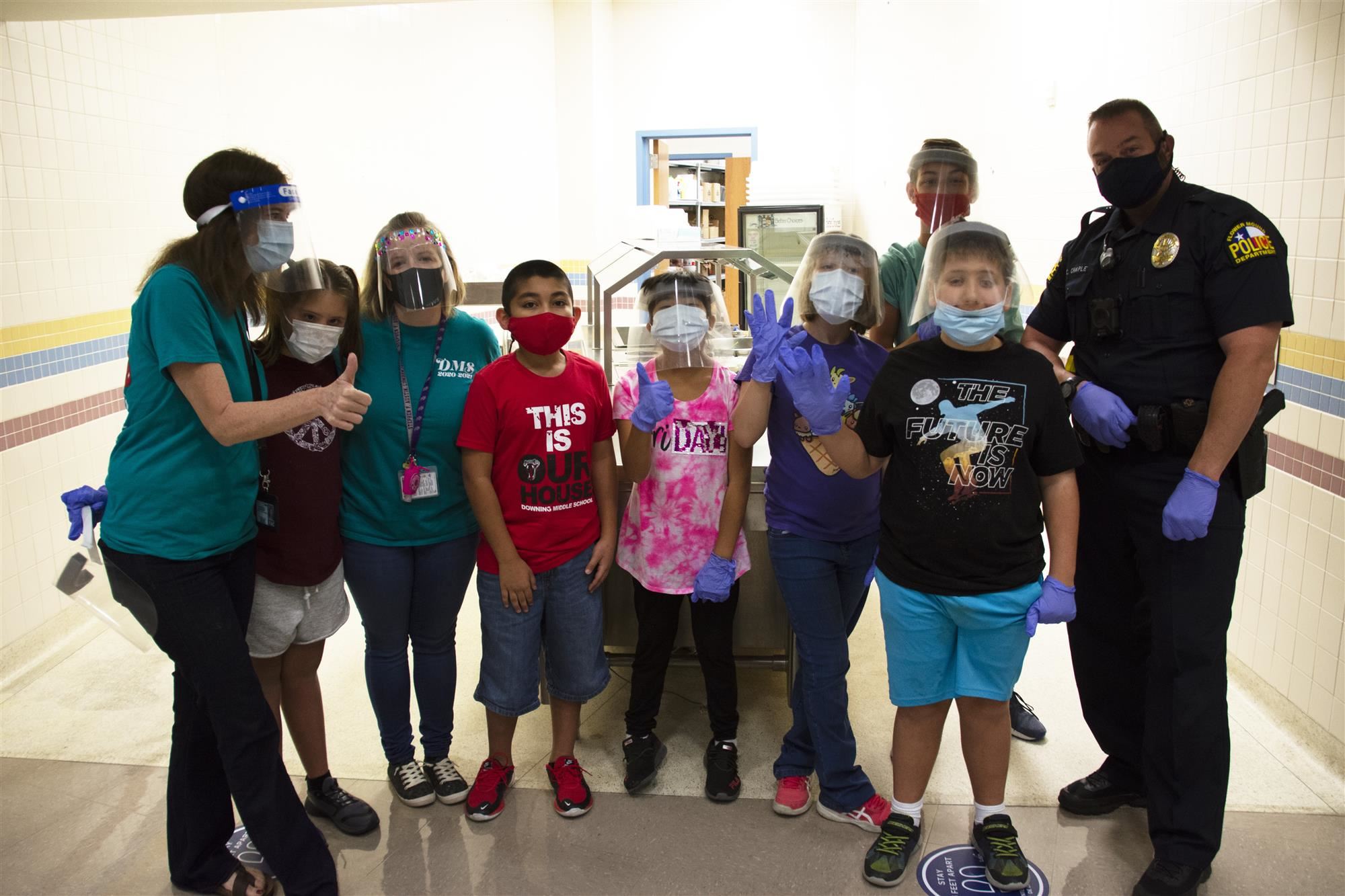 Downing Middle School staff members did not have to worry about packing a lunch or going through the cafeteria lunch line on Oct. 9. The super-talented and hard-working Academic Life Skills students had the perfect meal for them at Le Beau Bistro – and it was the best deal in town at just $1.
Spaghetti and meatballs with garlic bread and mixed green salad was the special. It was packaged up in to-go Styrofoam food container along with a set of utensils, a napkin and eight students saying, "Thank you!" Again, all for only $1, which was a donation that will go toward upgrades in the students' classroom.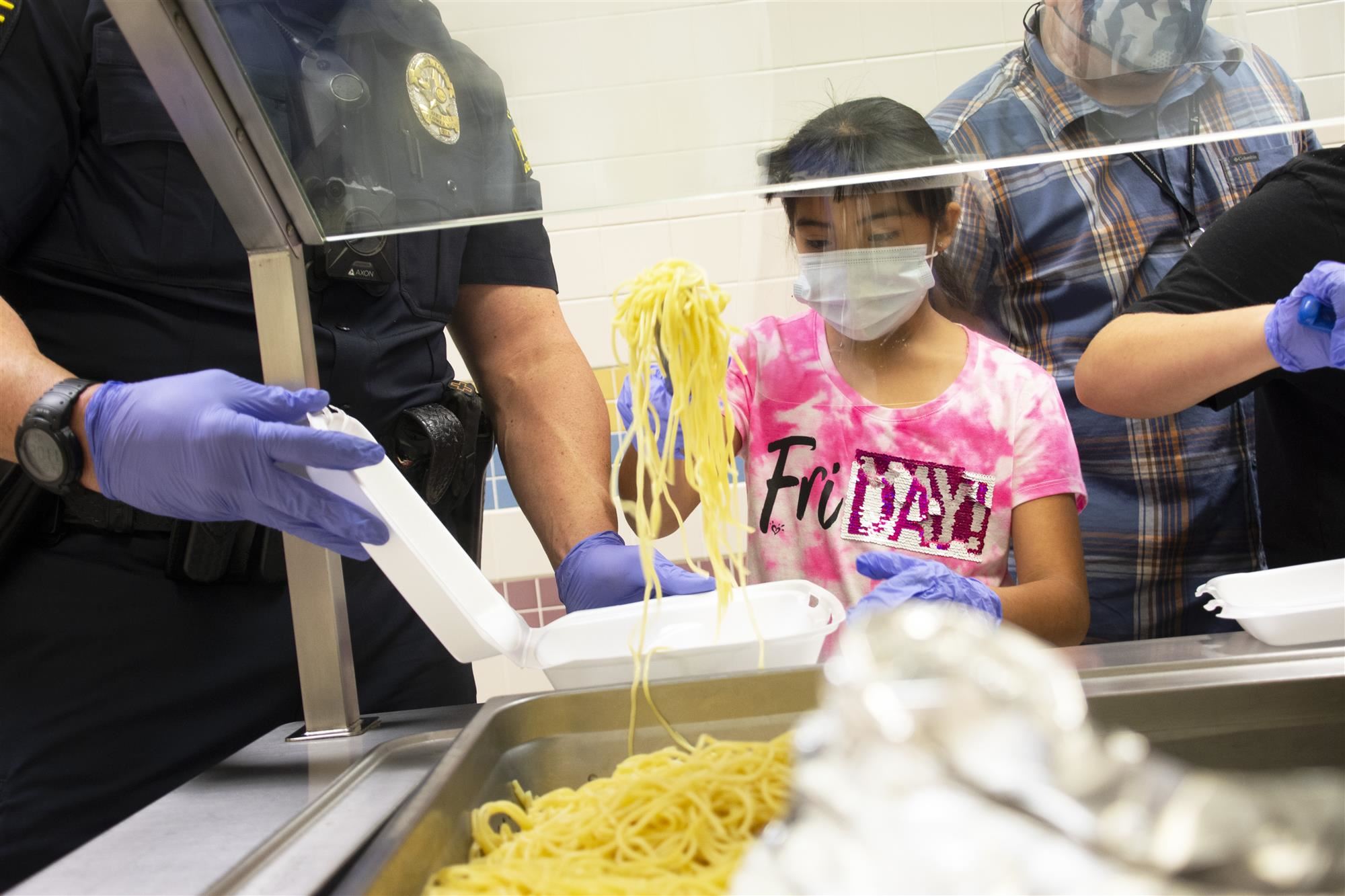 The students planned for the second annual event (the first was a pizza lunch last fall) for two weeks. They carefully went over items such as budget, ingredients, sanitation and sales price.
On the morning of Le Beau Bistro opening for business, the students arrived in the cafeteria at 9. They made the tomato sauce and meatballs from scratch, cooked the spaghetti, baked the bread, prepared the salad and made sure the serving area – loaned to them by the generous cafeteria employees – was clean and ready.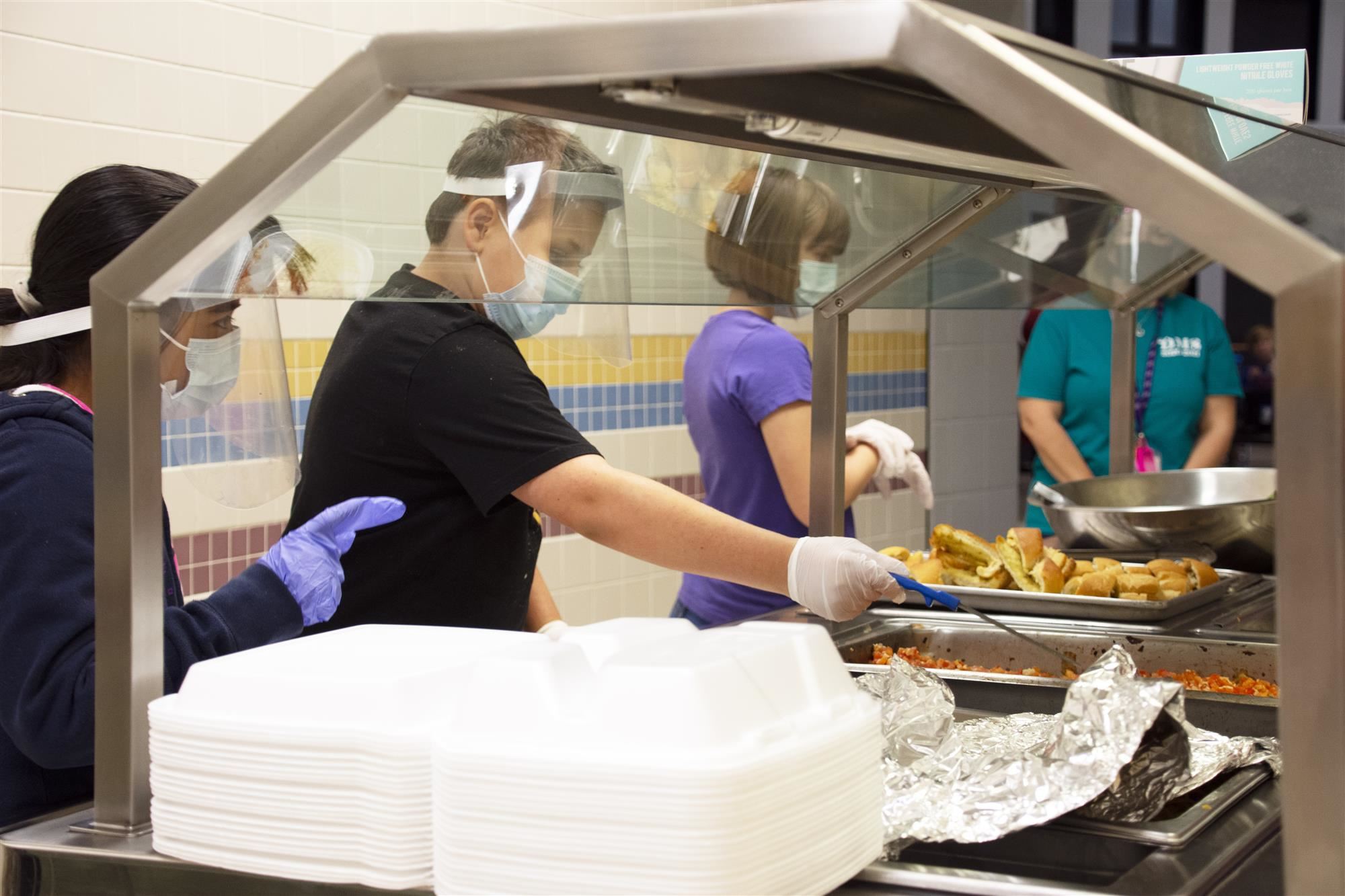 When 11 rolled around, everyone was ready to go in numerous roles – maitre d's, servers and cashiers – still wearing protective masks, plastic face shields and gloves to meet COVID-19 protocols. Over the next two hours, more than 60 staff members stopped by to grab lunch.
This version of Le Beau Bistro was another success. Although the students were tired from the big day, it was well worth it. Everyone was proud of them – and impressed with the cooking skills.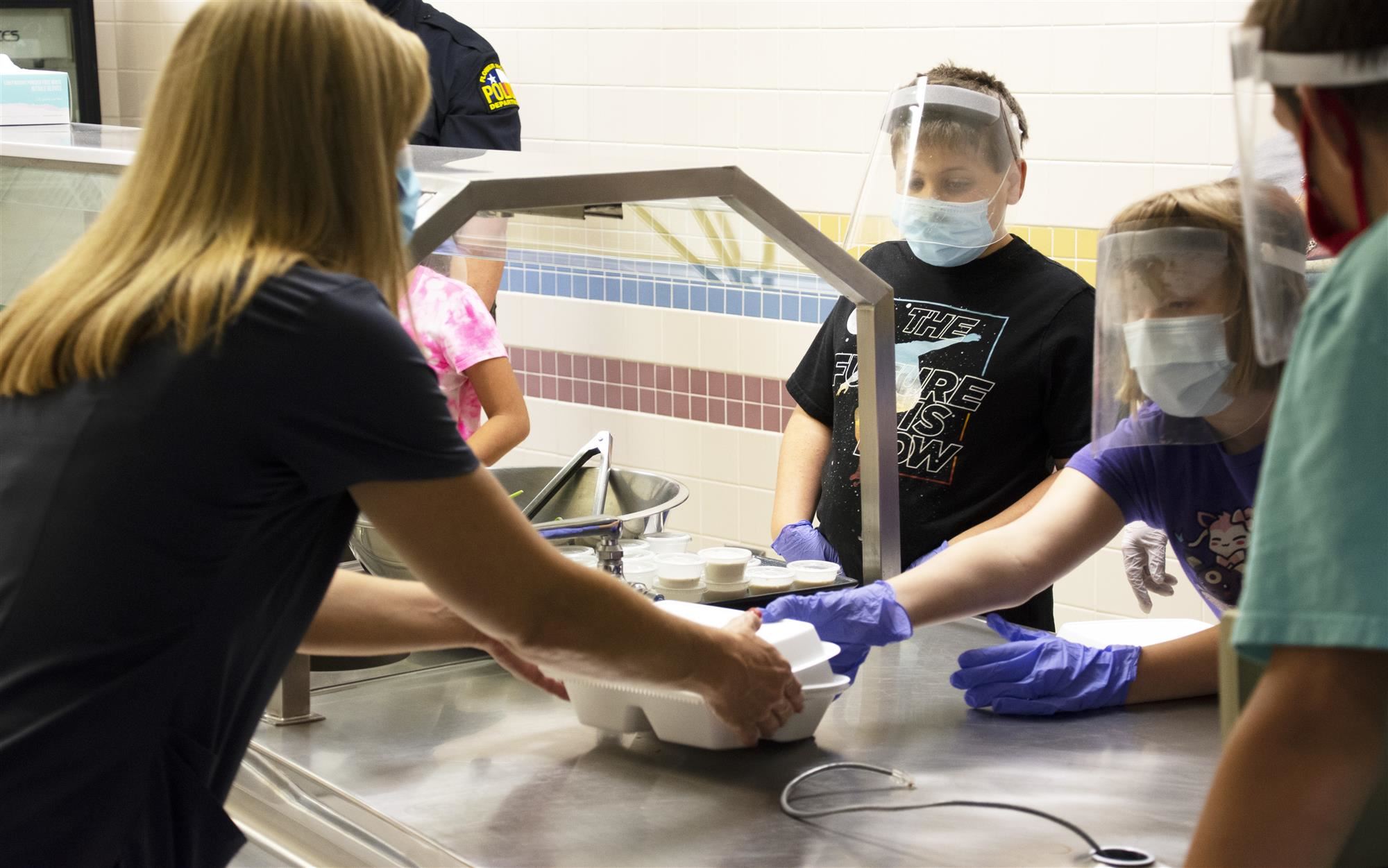 "This is a great experience for the students and teachers alike," Downing Middle School Principal Curt Martin said. "It is a pick-me-up for everyone. For students the ages of 11 to 13 to be able to make lunch for more than 60 people is awesome."
Martin helped guide the students through the entire project along with teachers Jennifer Rodgers and Holly Soape. Counselors Shelley Blevins and Ashley Isaacs, School Resource Officer Charles Chaple, Assistant Principal Dave Hilliard, Librarian Whitney Jones and Secretary Camille Stoeberl were also instrumental in the students' enriching experience.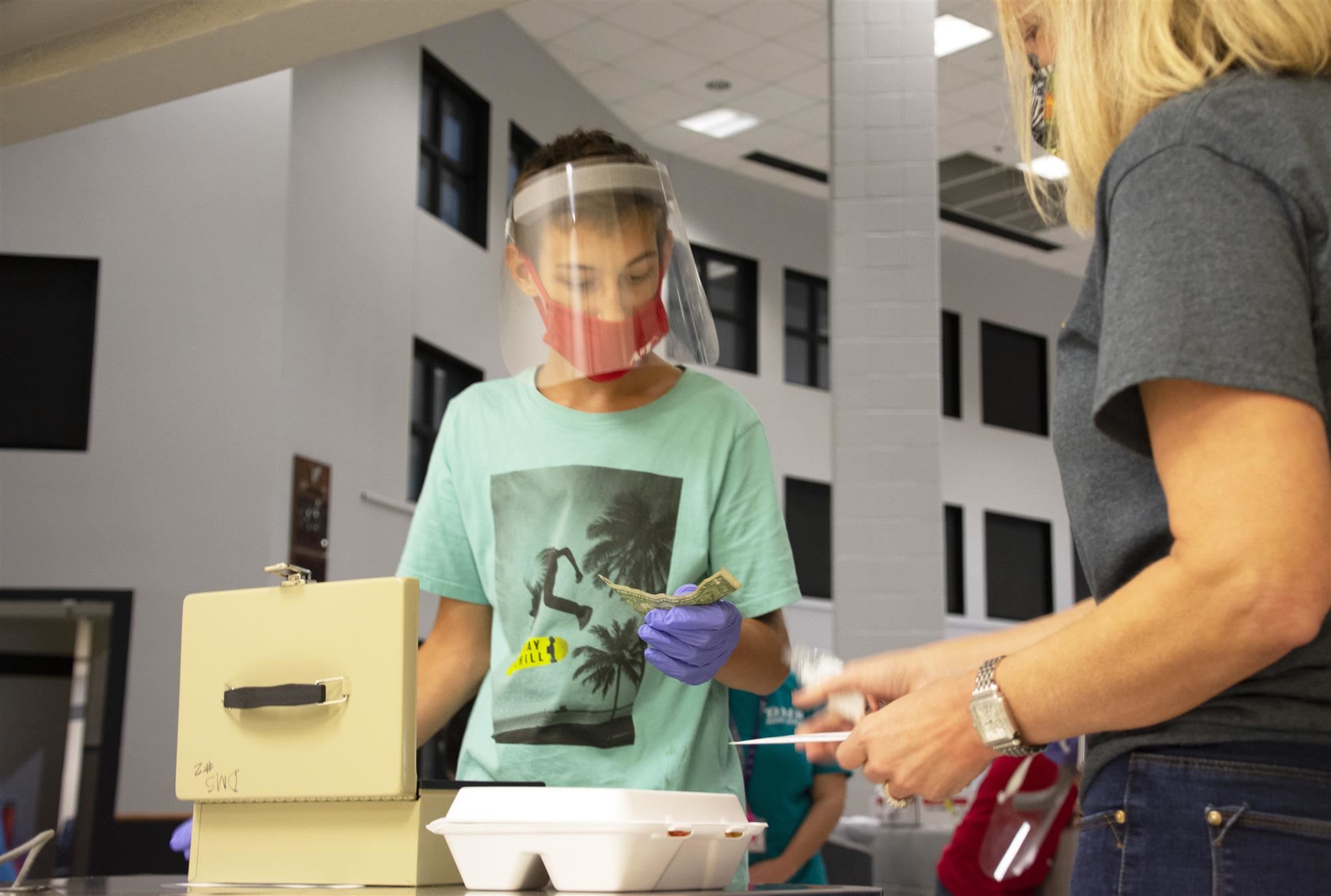 Just as Martin, the duo of Rodgers and Soape spoke for everyone involved.
"This is authentic learning at its best – from following directions to social skills," Rodgers said. "We are there to assist if needed, but this is basically a student-driven project. They all did wonderful."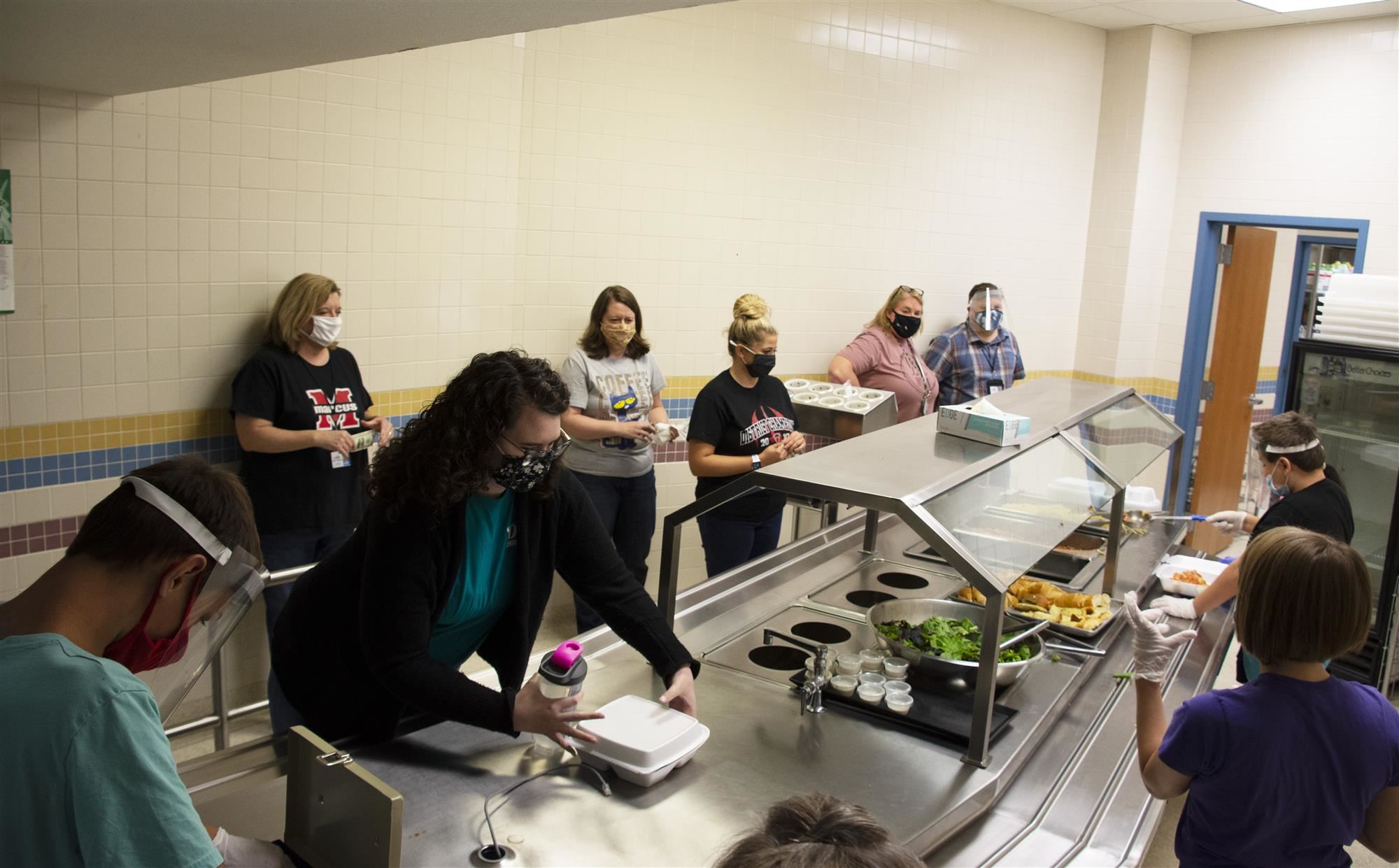 Added Soape: "We are proud of our students every day, but today we are especially proud of them. They worked hard and worked together to make this day a success."
It was a day the students will also not forget.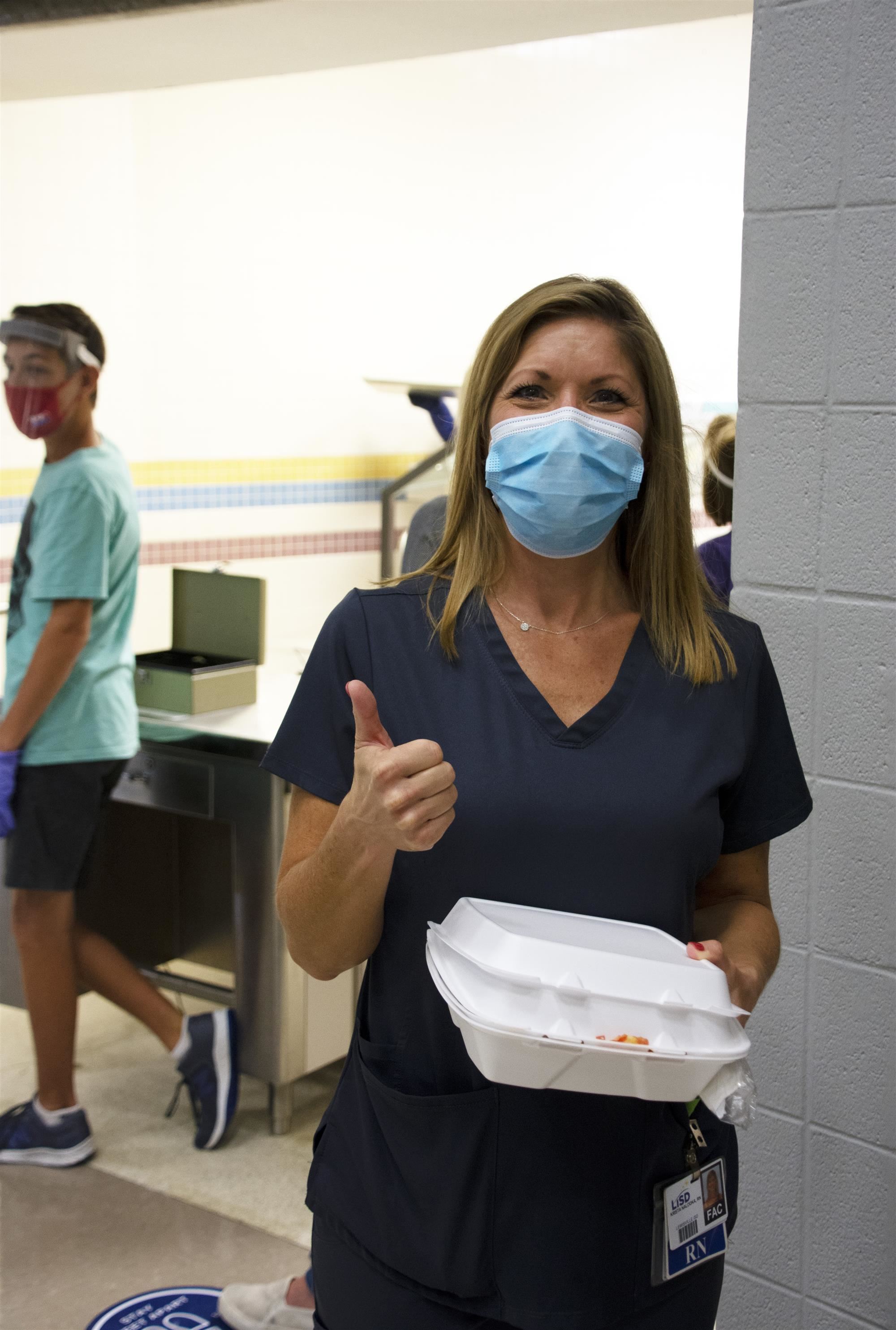 "My favorite part was getting to make the meatballs from scratch," sixth grader Trinity Henderson said. "I had been looking forward to this day for a long time."
Added eighth grader John Baugh: "This was a really fun experience. I wish I could do this every day. I loved that we could serve the teachers their lunch and brighten their day."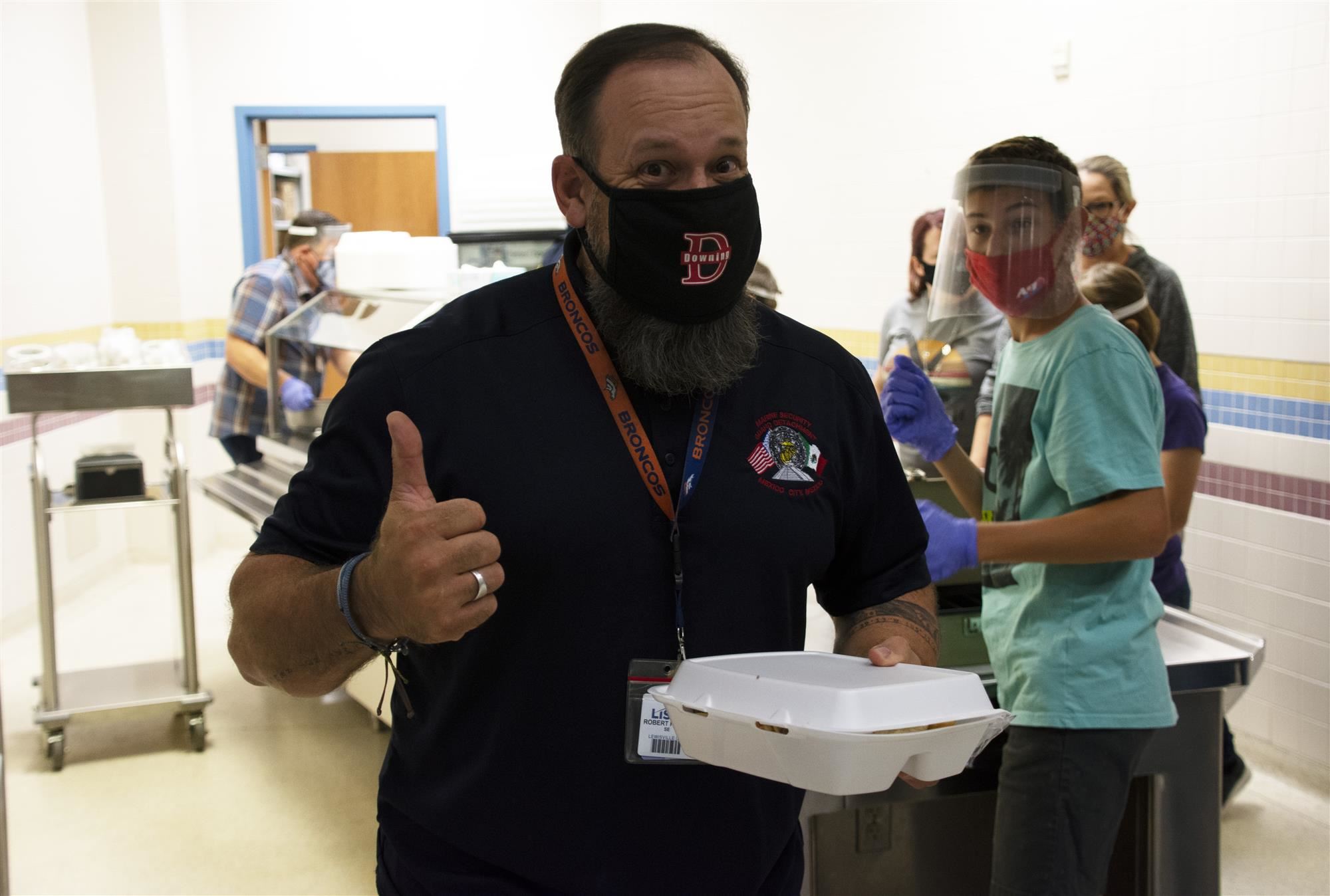 To see an entire photo gallery of Le Beau Bistro, click here.