Return to Headlines
Downing Middle School Bakes for the Troops
A bustling kitchen where the scent of baked goods fills the air, frosting is being whipped and the occasional "oven opening" is shouted across the room. It looks more like an episode of a beloved baking competition show than a class of junior high students at Downing Middle School, but that's exactly what the Sweet Tooth Bakery is.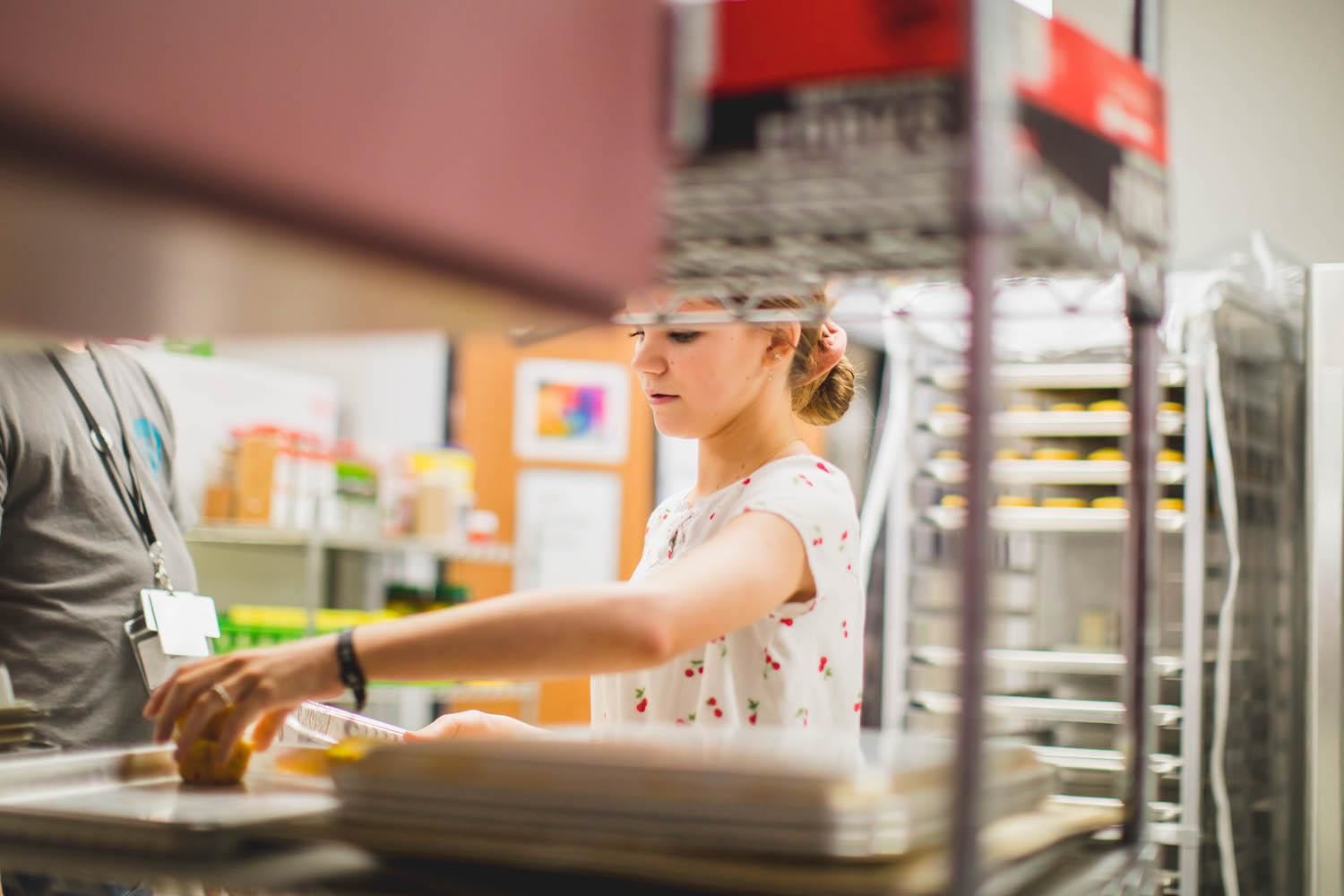 The bakery project has been an annual tradition at Downing since 2013 and it's something the school community looks forward to each year.
Students in Tracey Bell's Family Consumer Science classes spend time honing their craft, before serving to the community.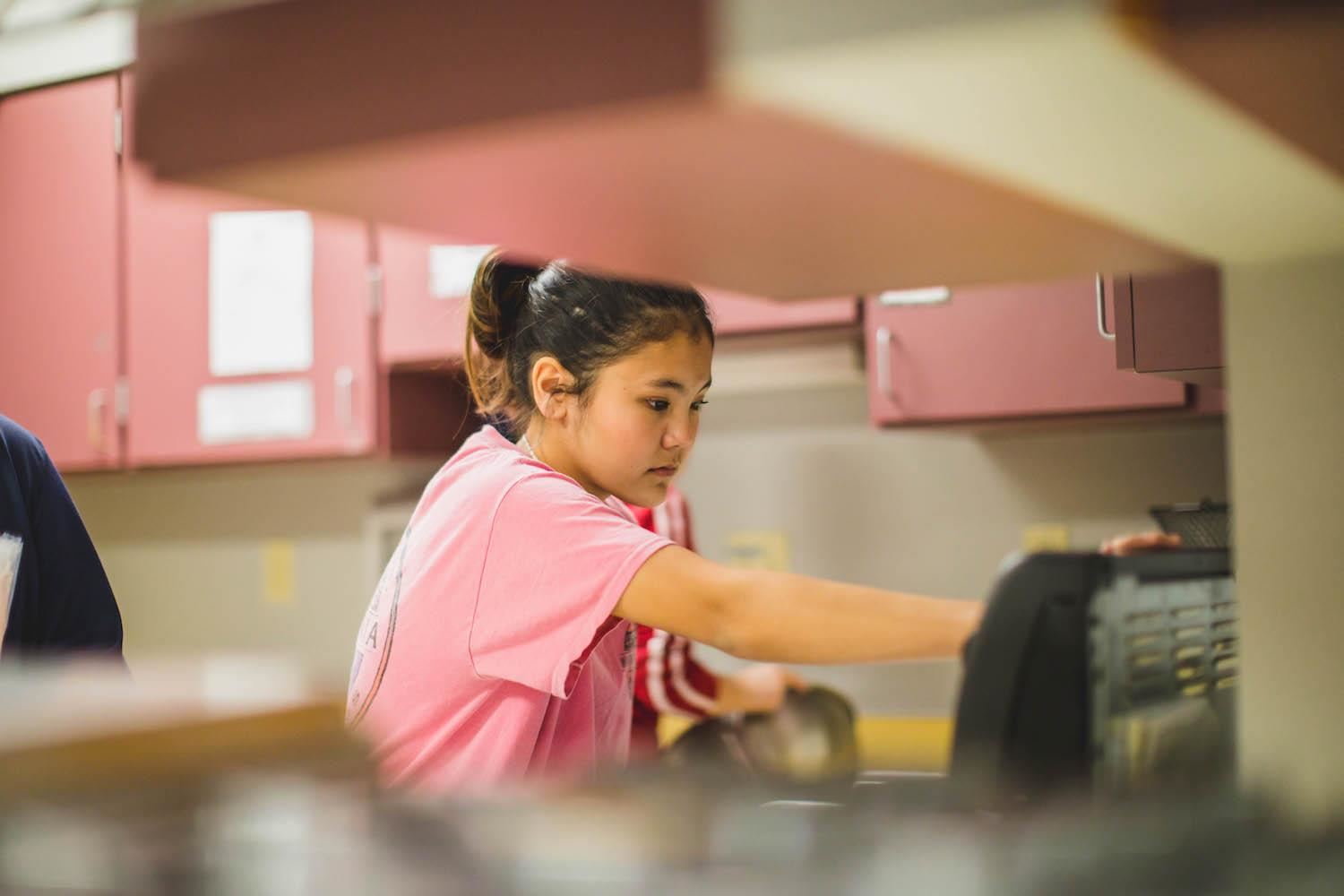 "We start our training on the first day of school beginning with me saying 'three,'" Bell said. "Students learn quickly that once I say, 'three' they need to have their eyes on me and their ears open. This is for safety as we work in the kitchens. It rolls into a class that is very well behaved and eager to learn."
"What I like about the class is that we get to cook and we get taught fundamentals by Mrs. Bell," sixth-grader Isaiha Grogan-Whittaker added.
Thanks to the Sharon Dunning Memorial Grant and Ray and Margaret Dunning, the Lewisville Education Foundation (LEF) was able to give a check to purchase a new oven for the class earlier this year. An item that directly contributed to their learning and success.
Students learn to serve up a variety of baked goods including yellow cupcakes with butterscotch frosting, chocolate chip cookie dough balls, snickerdoodle cookies and blonde brownies.
While these goodies are available during lunches and after school, the big night for sales is at open house in March, where students and their families can purchase the treats. In the cafeteria, set up similar to a traditional bake sale, students work as salespeople and cashiers. Down the hall, Bell's classroom has become a bistro, where a sit-down ordering experience is available.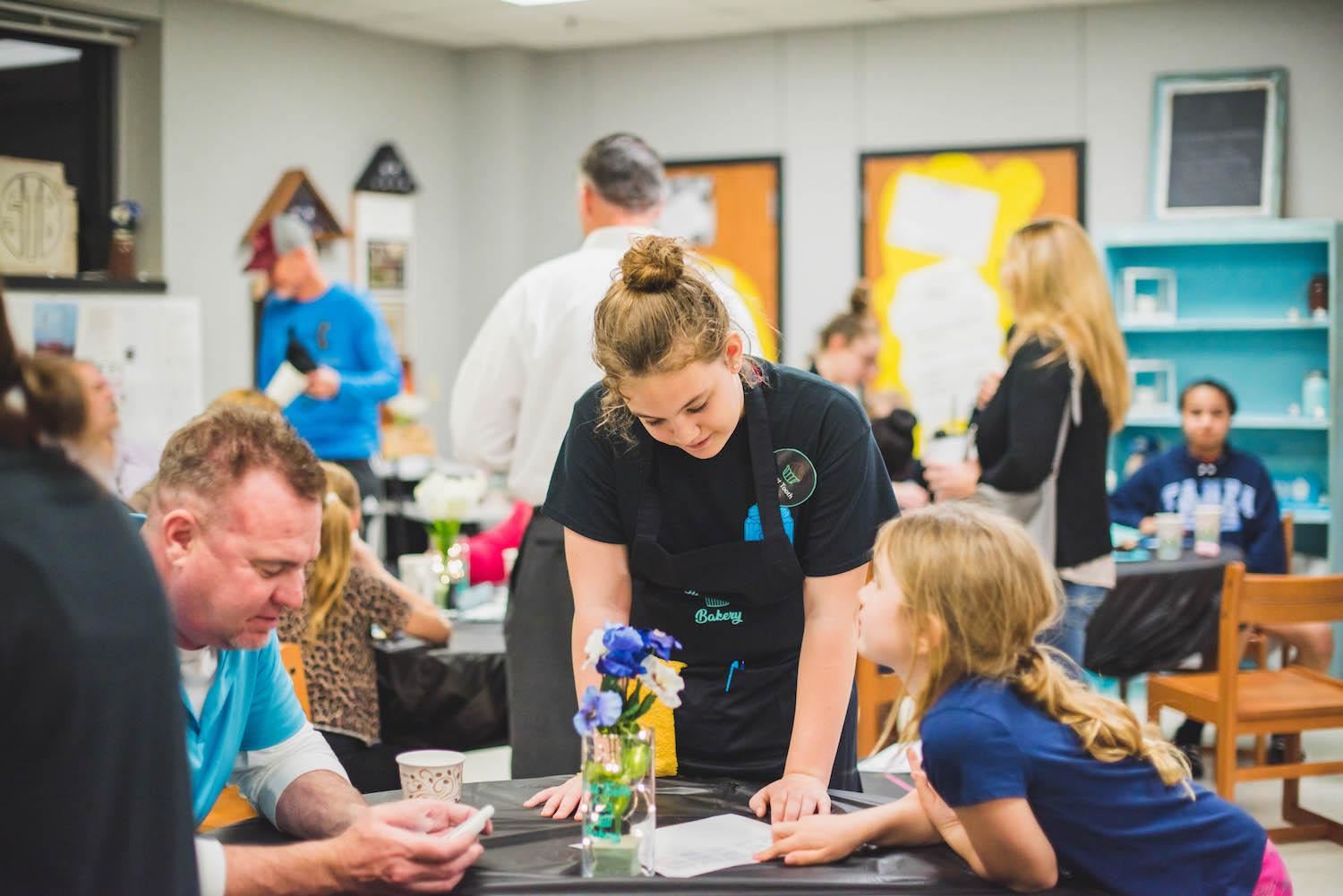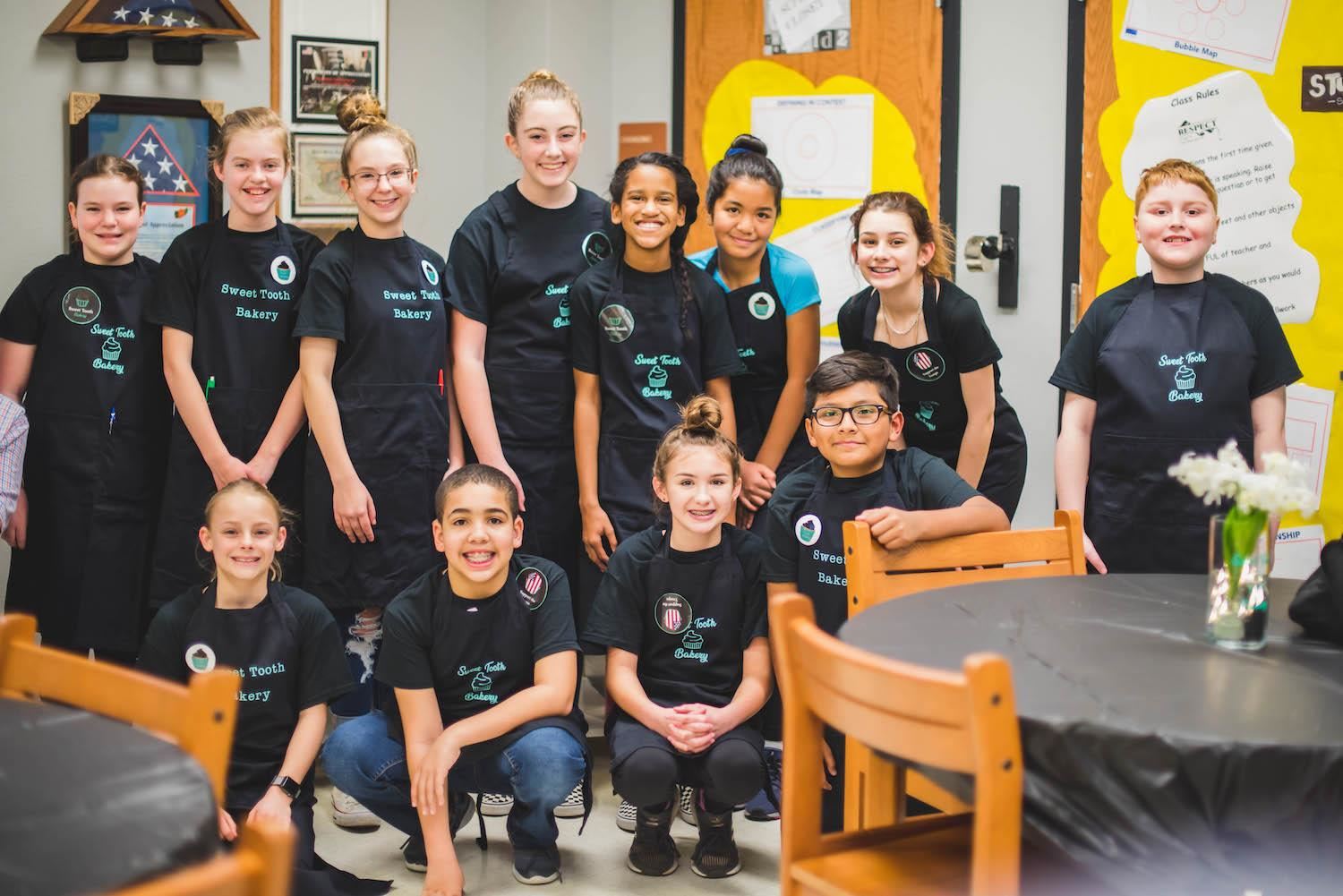 "I am one of the hosts, meaning I help sit people down and offer them water and coffee. I run around and check on all our customers," Grogan-Whittaker said. "Tonight, we're very jam-packed and busy, but it's also really fun and exciting because I get to do my job and hang out with friends."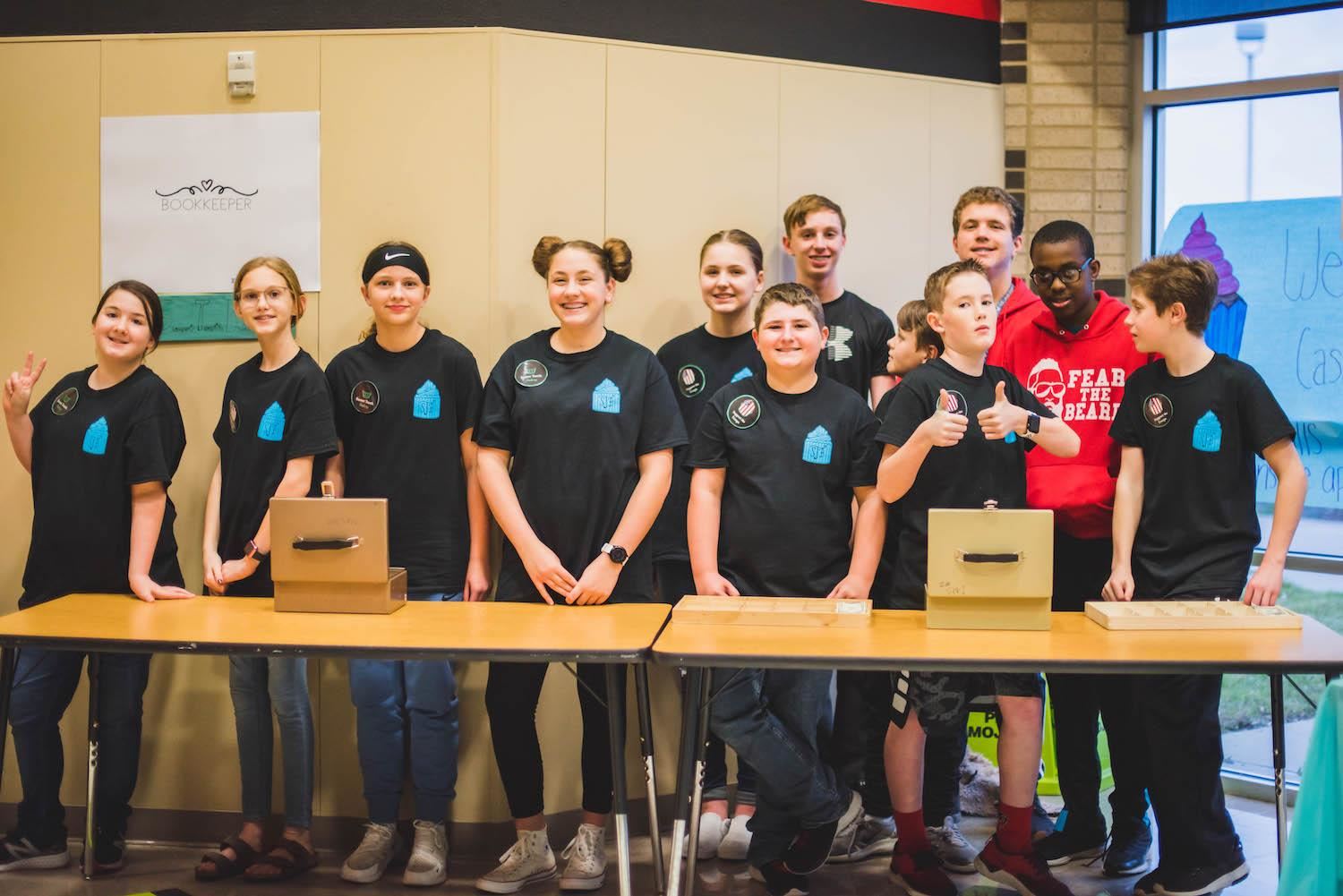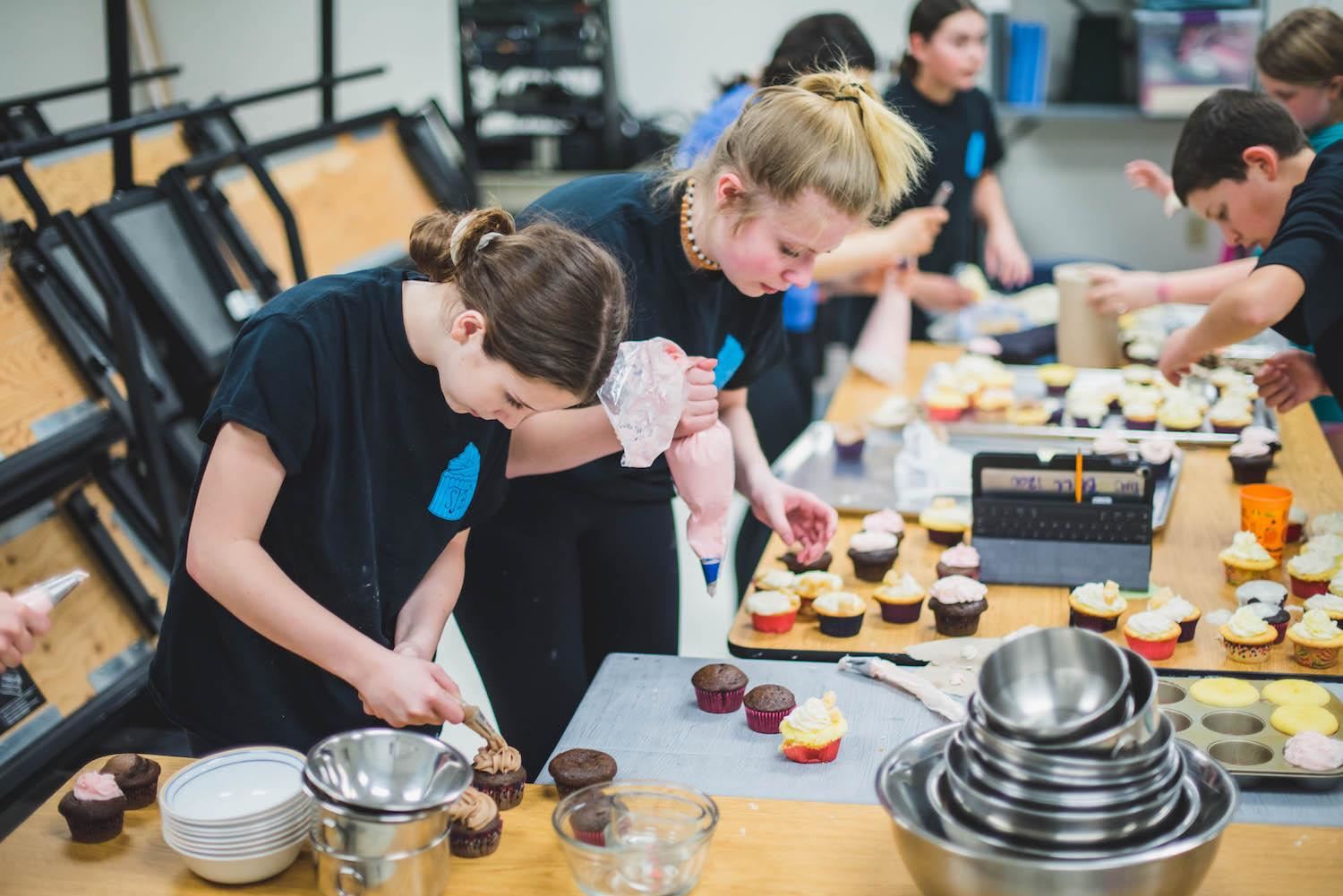 Behind the scenes, students are hard at work as cupcake decorators and bakers. It is true teamwork from the mixing bowl to the cash register.
"My favorite thing to see at open house is a bunch of young people who were taught 'just know your job and it will all come together,' smiling, being proud of their accomplishments and helping out their peers if extra help is needed," Bell said. "I also love watching the students get so good at their job and the jobs of others; to be able to anticipate and allow things to happen smoothly. As a sports mom, the best way I can describe it is like 'playing without the ball' and being able to see the play before it happens."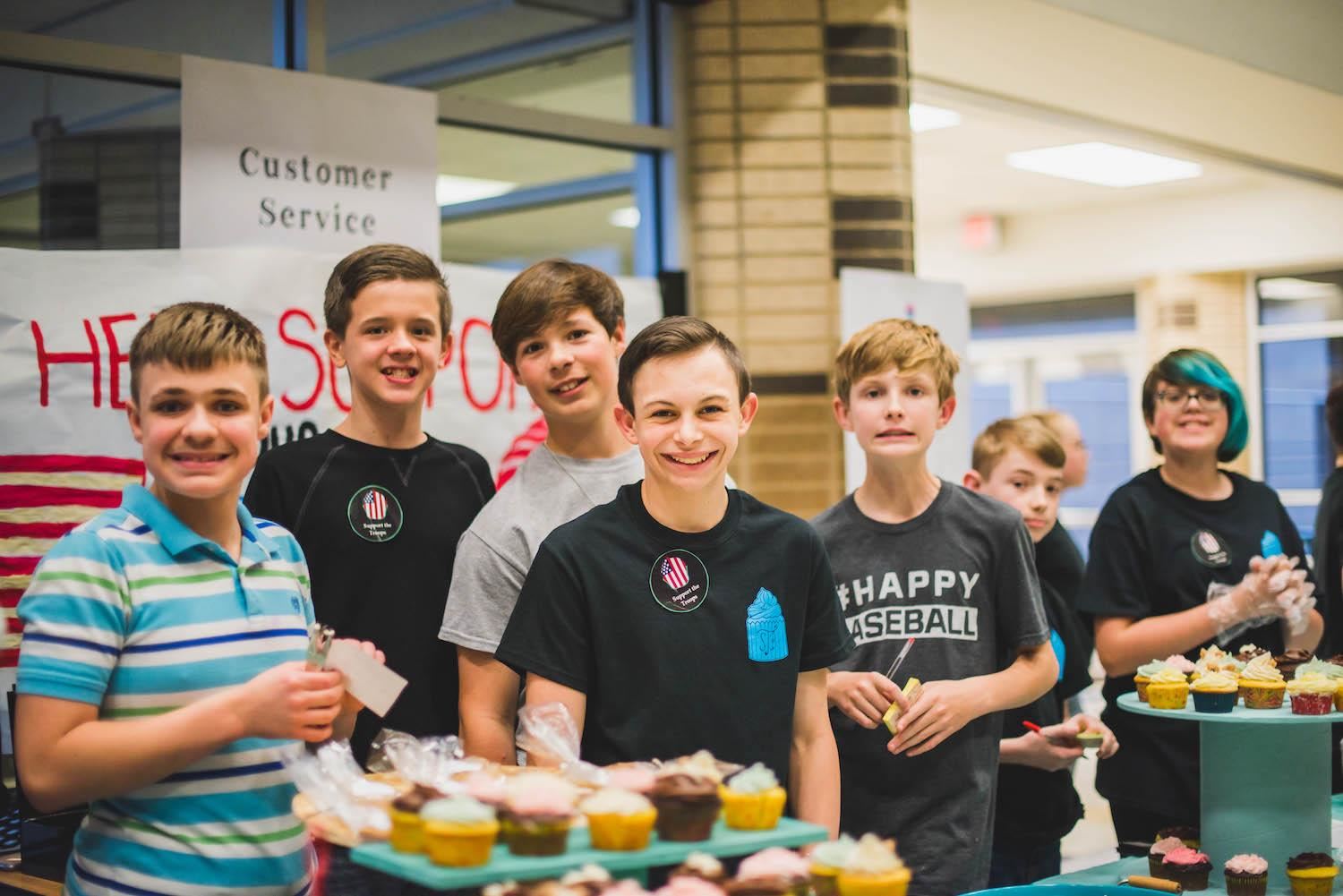 For the past seven years, profits from all bakery sales go to purchase supplies and goods for military care packages. Assisting with the shipping is The Airborne Angel Cadets of Texas, a Dallas-based charity that sends supplies and military care packages to American troops all over the world. Students use this in their Sweet Tooth Bakery advertising, letting the Downing community know that by supporting their class, patrons are also supporting those in the military.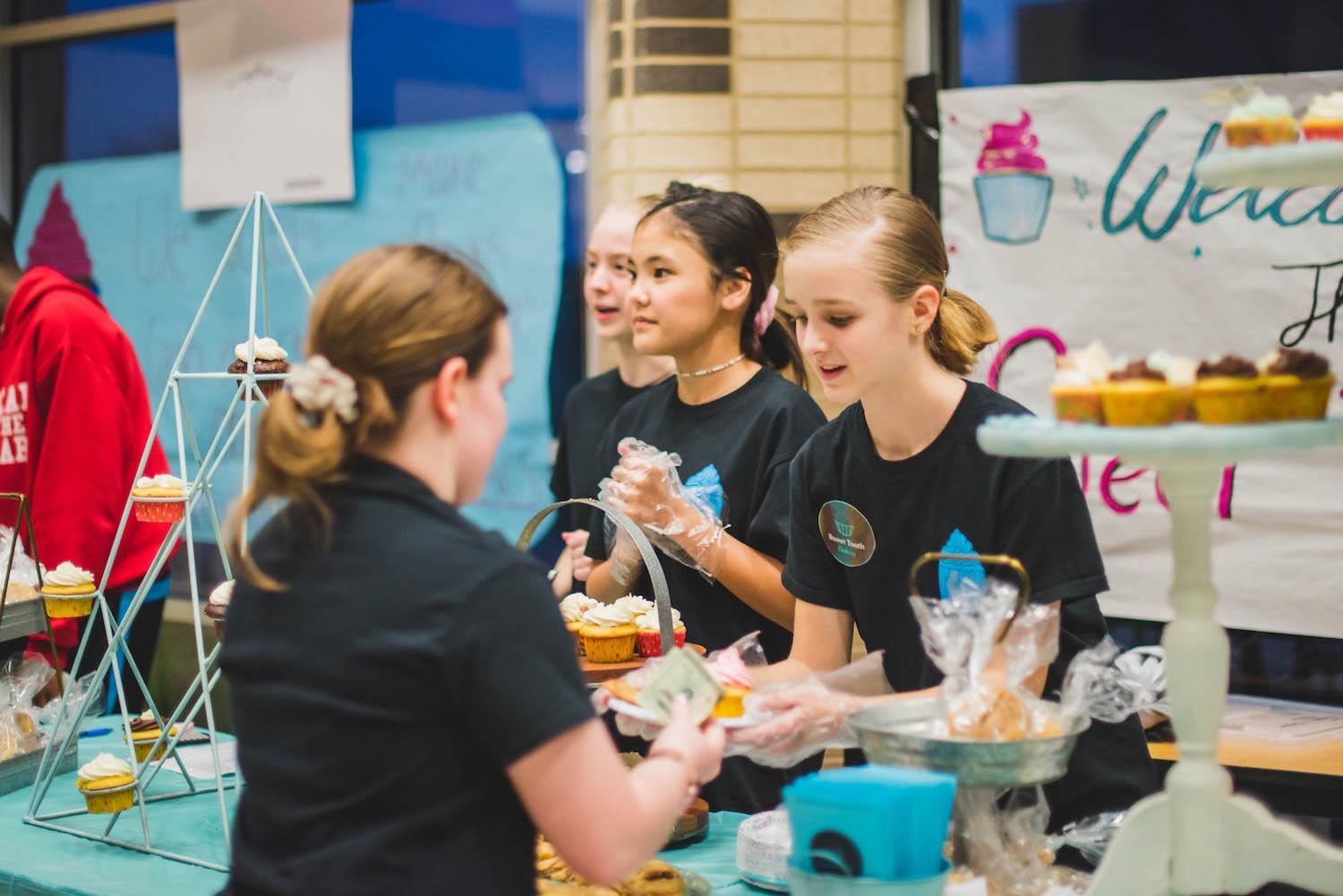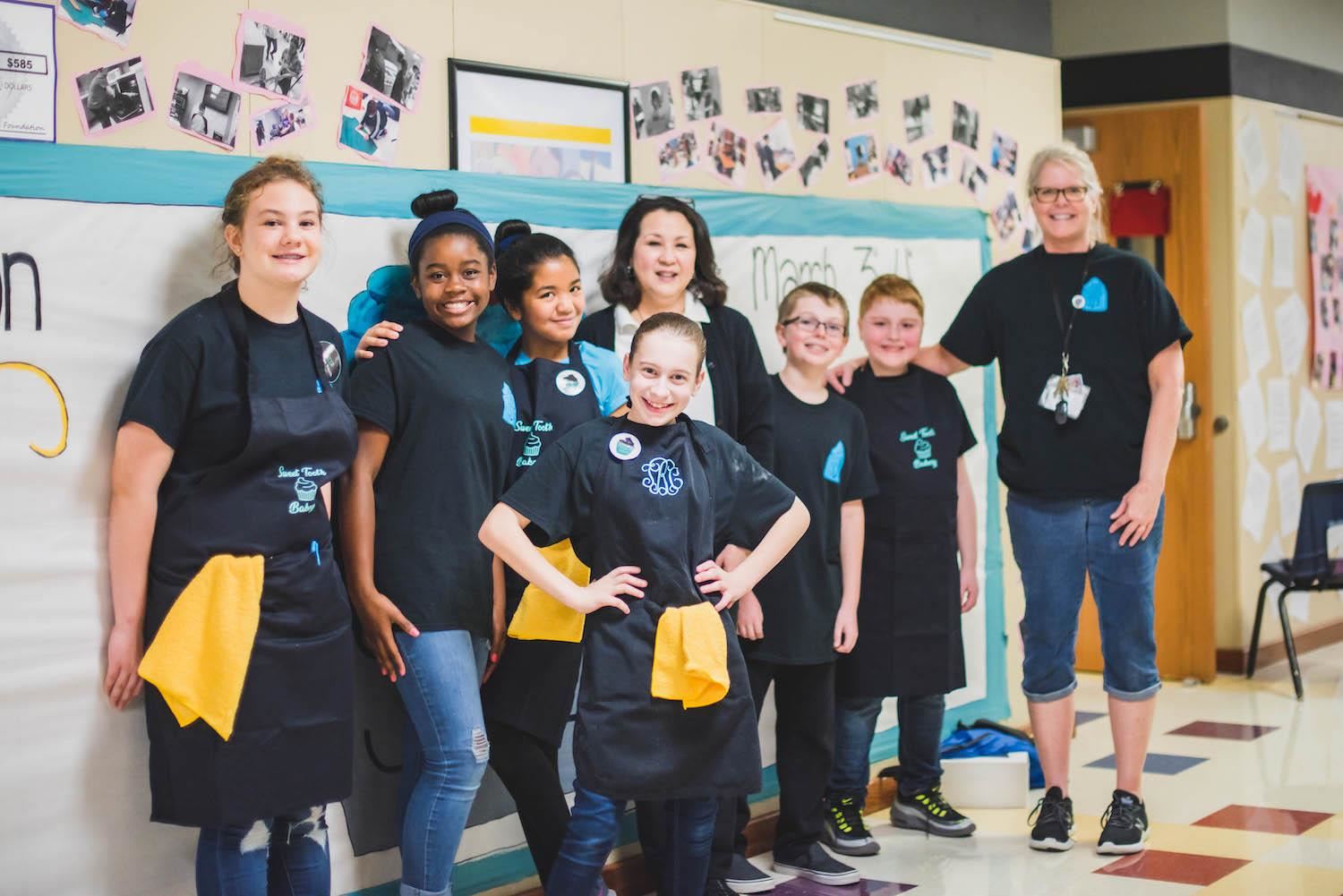 "It is an exceptional evening," President and founder of Airborne Angel Cadets of Texas Nancy Carter said. "The students and Mrs. Bell have done a phenomenal job. It's just so amazing to be able to support our troops with their help and their assistance."
At this year's open house, the Sweet Tooth Bakery raised $2,600 for the troops, a goal students prepared for weeks to be able to meet.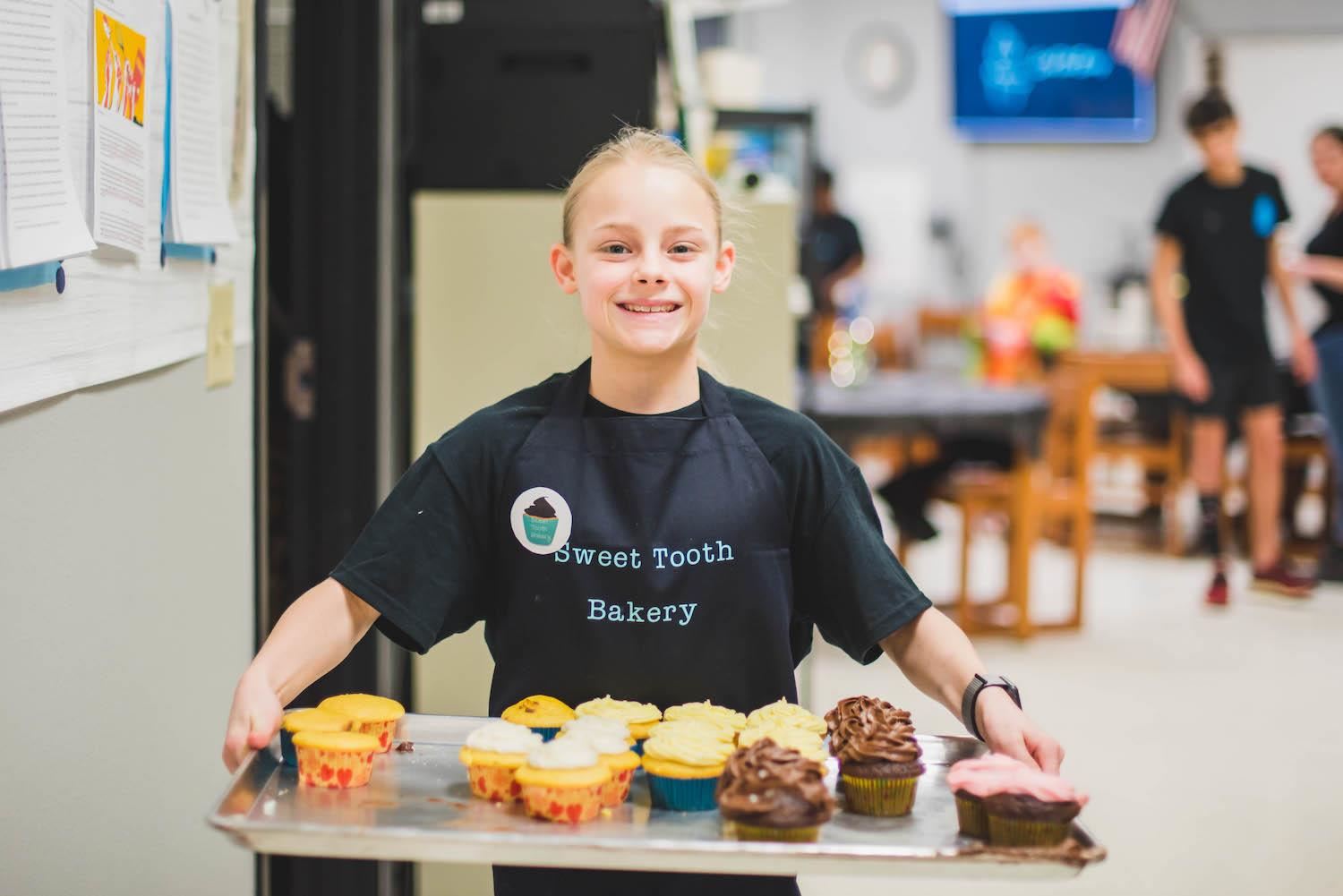 "I know the students learn some basic business from this experience, but I hope they learn there are things that are bigger than us," Bell said. "At different times in our lives, we will be given the opportunity to help other people and being a part of the Downing Middle School Sweet Tooth Bakery gives us the opportunity to serve others."
---
Downing Middle School is a middle school located in Flower Mound, Texas, serving grades 6-8, in the Lewisville Independent School District. Follow Downing Middle School on Facebook and Twitter to see more student experiences throughout the school year or visit Best Schools in Texas for more information about joining the Lewisville ISD family.