Return to Headlines
Downing Middle School and Marcus High School Go Global
Wanting to highlight the many cultures represented at the school and within its respective feeder pattern, Downing Middle School recently partnered with Marcus High School's (MHS) Student Advisory Group to host Global Village, a multicultural showcase.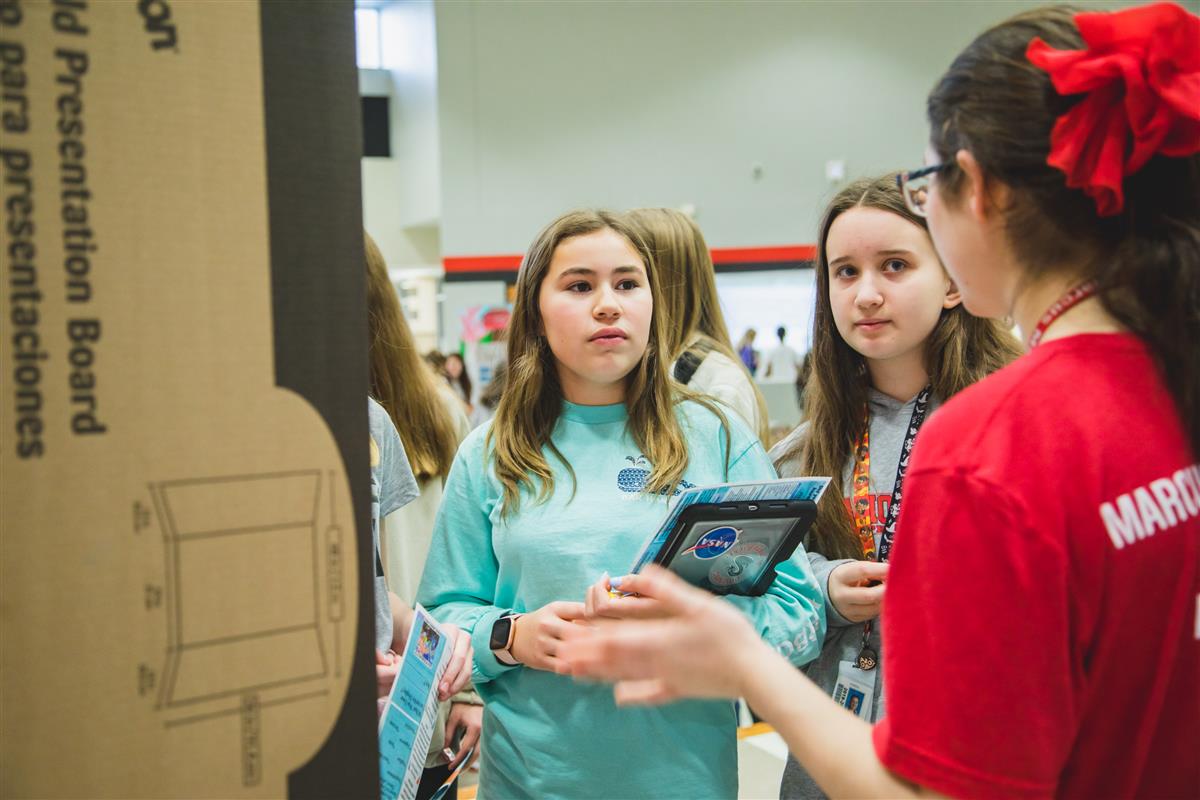 "Marcus hosted a similar event in the fall and we thought as a feeder school it would be good to vertically align our event and learn from their experiences," Downing Assistant Principal David Hilliard said. "We wanted our students to experience the many different cultures that represent our feeder pattern."

Dozens of booths were set up in Downing's cafeteria, each representing a country or culture. MHS students manned the stations and led the conversations with the middle schoolers.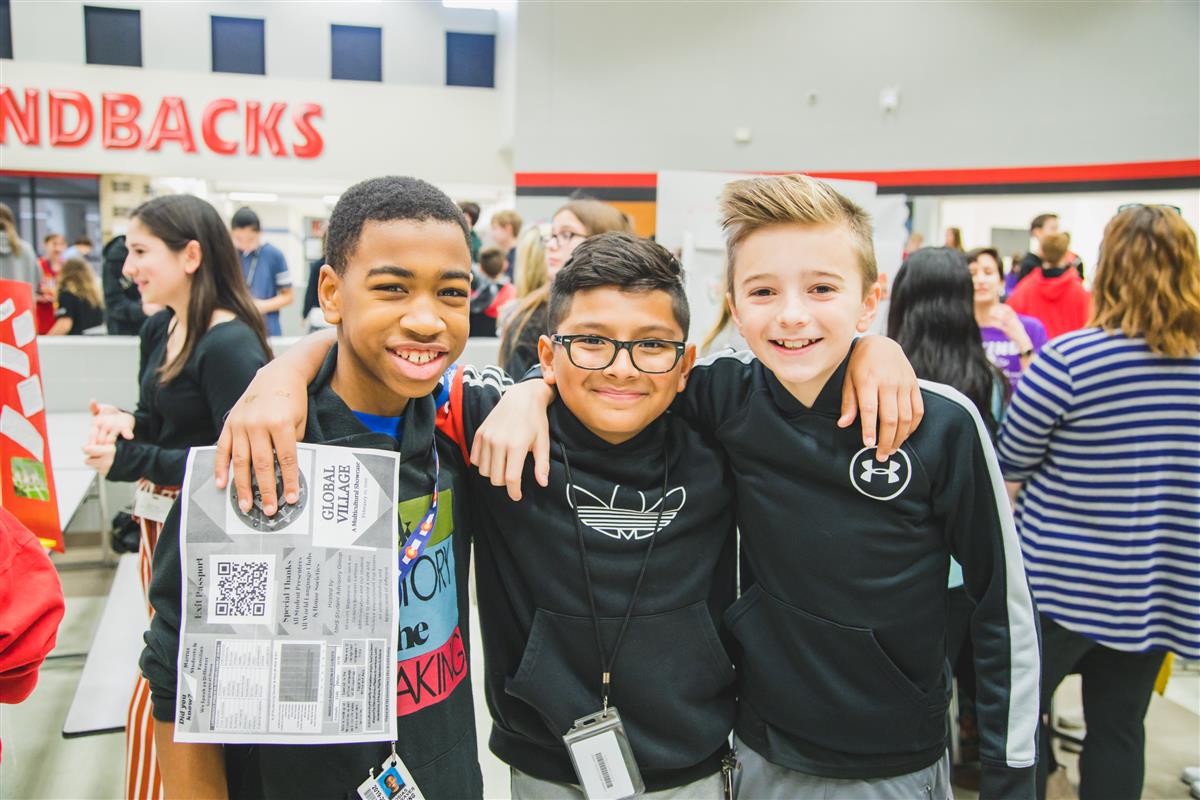 "We did this at Marcus not too long ago and we had a lot of students interested, but the middle schoolers here seem very invested and interested," MHS junior Brianna Clary said. "It's so important for students to be exposed to different cultures."

She added, "I wish we had this when I was in middle school."

Through the interactive experience, Downing students not only had the opportunity to learn about different cultures and ask questions, but they were also able to try new foods, play games, take photos and more.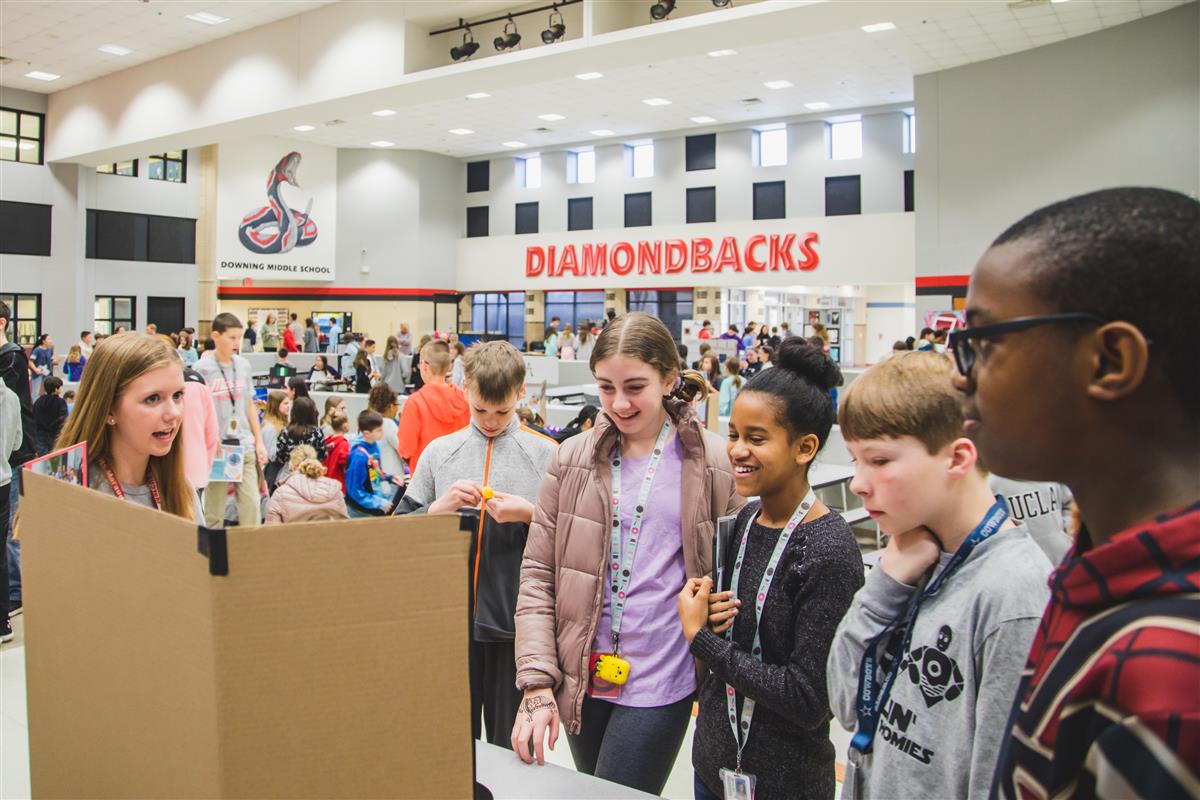 With countries such as Argentina, India, Nigeria and Japan represented, each booth was lined with students interested in learning more about the backgrounds of their classmates and older peers. Within the MHS/Downing feeder pattern, the student population is comprised of numerous countries and cultures. In fact, at MHS alone, 29 different languages are spoken by students and their families.

"It was really cool to learn about cultures I didn't know much about," seventh-grader Mara Dietrich said.

Fellow seventh-grader Mallory Dyer, who said she enjoyed learning about Kosovo, agreed.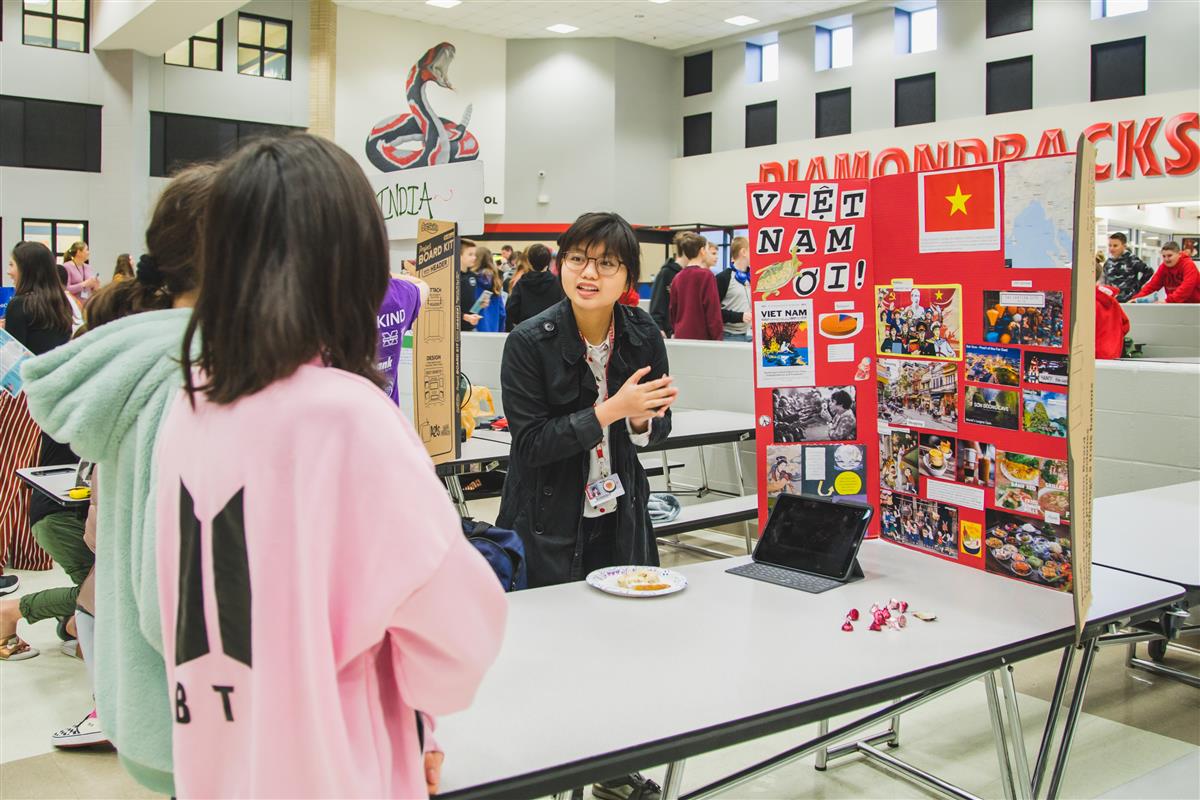 "I liked learning about all the different cultures, so when you meet new people, you can relate to them better," she said.

Thanks to the Global Village event, Downing students have now fostered an even deeper understanding and appreciation for different cultures that make up their school and the world.

"It's necessary for our students to see we all come from different life experiences," Hilliard said. "And to respect our differences and appreciate others."


---
Downing Middle School is a middle school located in Flower Mound, Texas, serving grades 6-8, in the Lewisville Independent School District. Follow Downing Middle School on Facebook and Twitter to see more student experiences throughout the school year or visit Best Schools in Texas for more information about joining the Lewisville ISD family.