Return to Headlines
LISD's Whole Child Series - Feb. 28
Feb. 17, 2017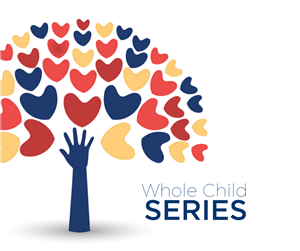 One of Lewisville ISD's Core Beliefs is uninhibited learning depends on a safe, nurturing, inclusive and flexible environment.
In LISD, we know students thrive when they are engaged in their learning and feel a sense of belonging in our schools. When students are provided enriching opportunities beyond the classroom they are more likely to find success not only in their endeavors in our schools, but in their lives beyond our hallways.

Beginning Feb. 28, LISD's Guidance and Counseling Department is set to kick off their "Whole Child Series" at 6 p.m. in the Bolin Administrative Center (1565 W. Main Street, Lewisville). The first session will feature a community-expert panel who will answer submitted questions and discuss ways to support students' mental health. Topics of discussion will cover coping with stress and difficult situations, early interventions and the importance of a balanced lifestyle.
Expert Panelists
Cheryl Rayl, Executive Director of Grace Counseling Center

Suzy Gange, Clinical Director of the Children's Advocacy Center for Denton County

David Huffman, Child/Adolescent Therapist at Guiding Compass Counseling

Tiana Gooden, LCSW-S at Gooden Counseling

Tamara Castaneda, M.S. in Family Studies

Phyllis Finley, B.A., QMHP-CS, QIDP

Tina Johnston, M.Ed., NCC, LPC, EVGP, GCDF, MCC

Please submit questions that relate to the discussion topics to gc@lisd.net.

LISD's Whole Child Series
Tuesday, Feb. 28, 6-7:30 p.m.

LISD's Bolin Administrative Center (1565 W. Main Street, Lewisville)

Community-expert panel discusses ways to support our students' mental health for a balanced lifestyle