Return to Headlines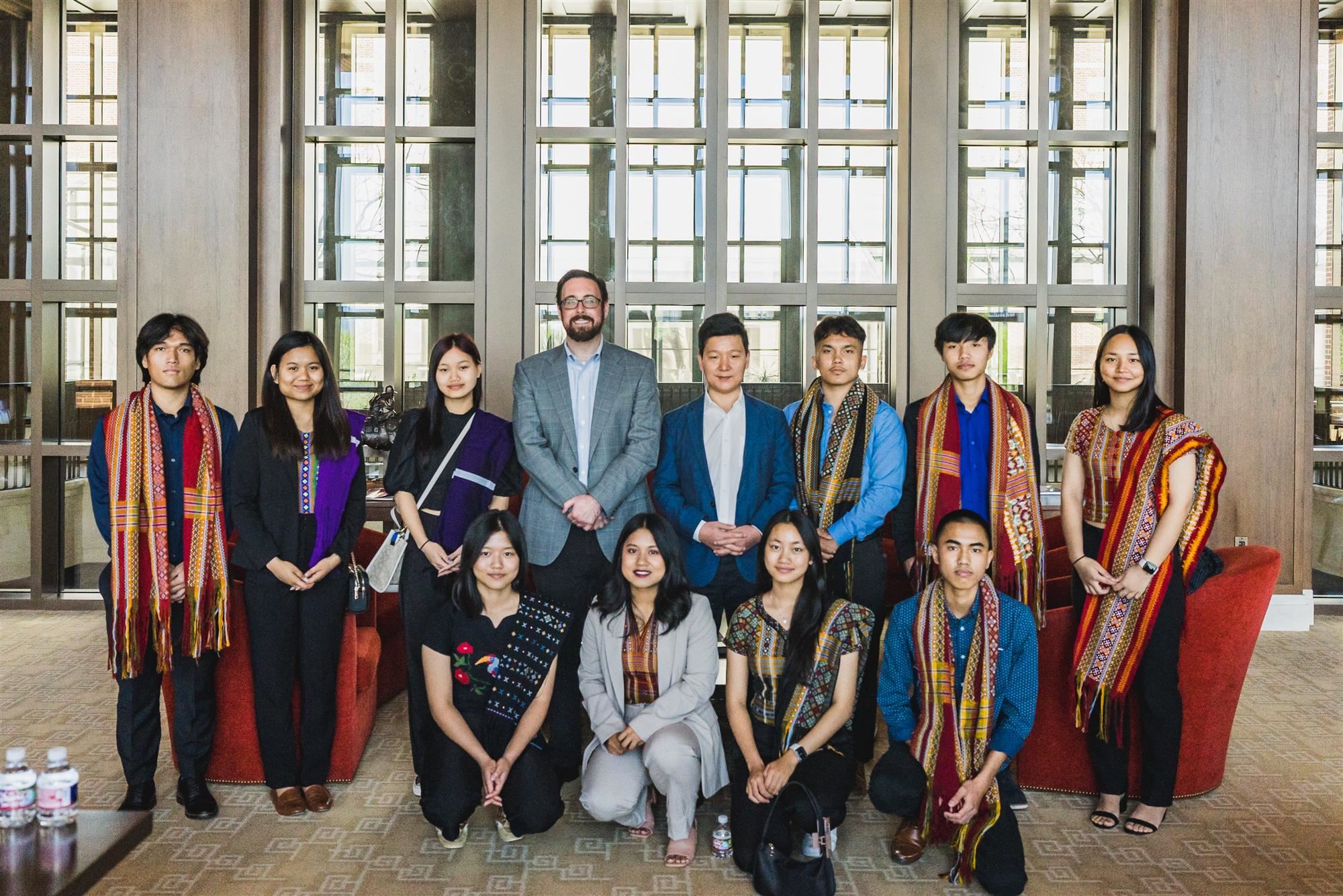 For over a decade, individuals from Lewisville ISD's Chin community have shared their stories on many stages. As sociopolitical turmoil continues to grip all of Burma (Myanmar), including Chin State, Chin student leaders traveled to the George W. Bush Institute in Dallas to meet with members of the Human Freedom Initiative.
The Human Freedom Initiative was created by former President George W. Bush alongside former First Lady Laura Bush to extend the reach of freedom around the world. Burma has long been a focus for the initiative's Liberty and Leadership Program, which equips democracy advocates with knowledge and skills to help their nation transition into a democracy. To date, 56 Burmese men and women have completed the program and provide leadership in a nation that is currently embroiled in a military coup.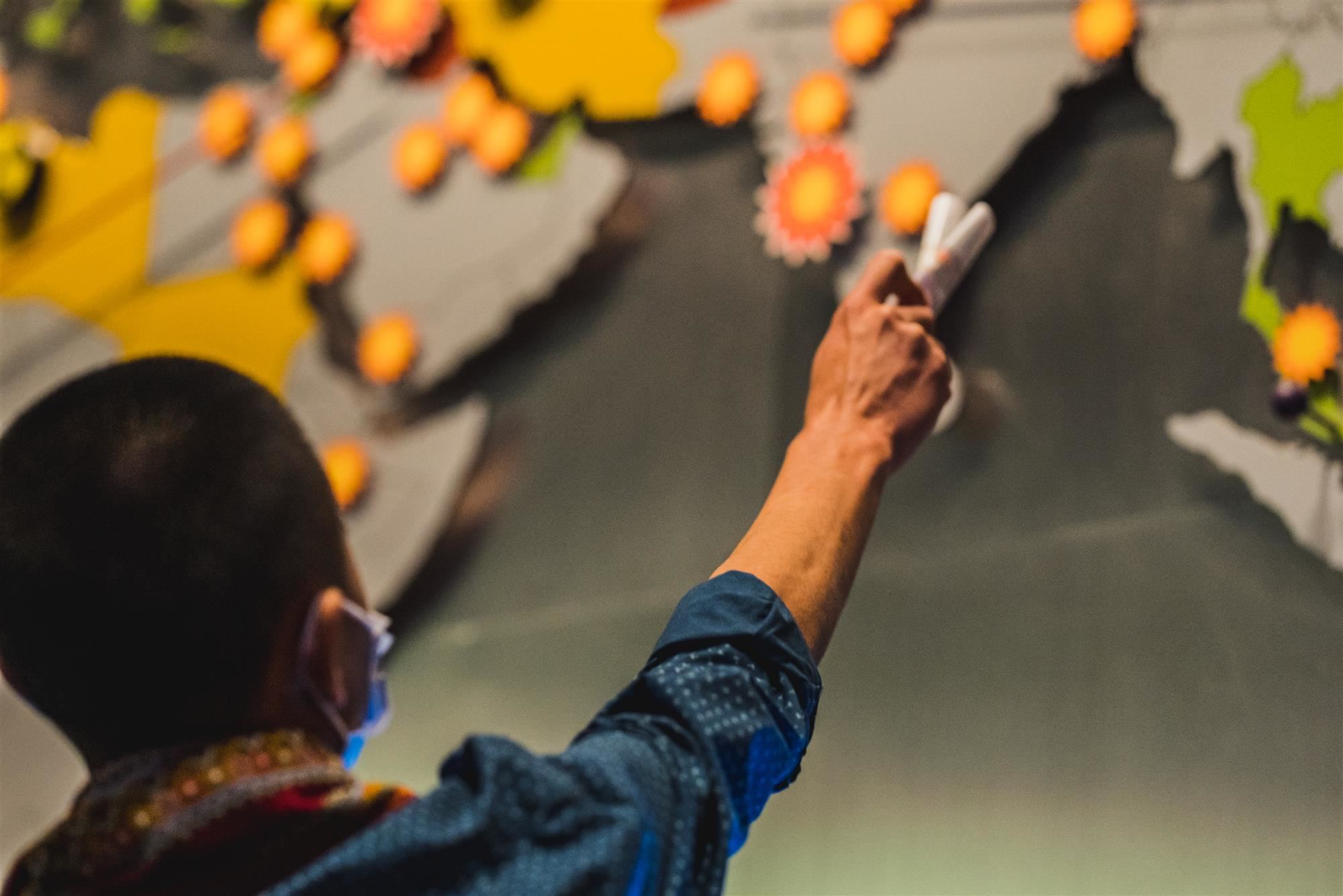 George and Laura Bush were instrumental in establishing immigration lanes that allowed many Burmese, including Chin, to resettle in the United States, largely through refugee camps in Malaysia and Thailand. According to data from the CDC, Texas has been home to the highest concentration of Burmese refugees in the United States since 2008, with Lewisville boasting one of the largest Chin communities in the country.
The meeting between LISD Chin students and members of the Bush Institute provided a unique opportunity to engage in a dialogue on the former, current and future situations in Burma. Students shared their stories with Chris Walsh, Deputy Director of the Human Freedom Initiative, and Joseph Kim, an Associate with the Human Freedom Initiative. Kim, who came to the United States in 2007 after escaping North Korea, shared his personal refugee story and emphasized the importance of helping others because they deserve help, not just because they need it.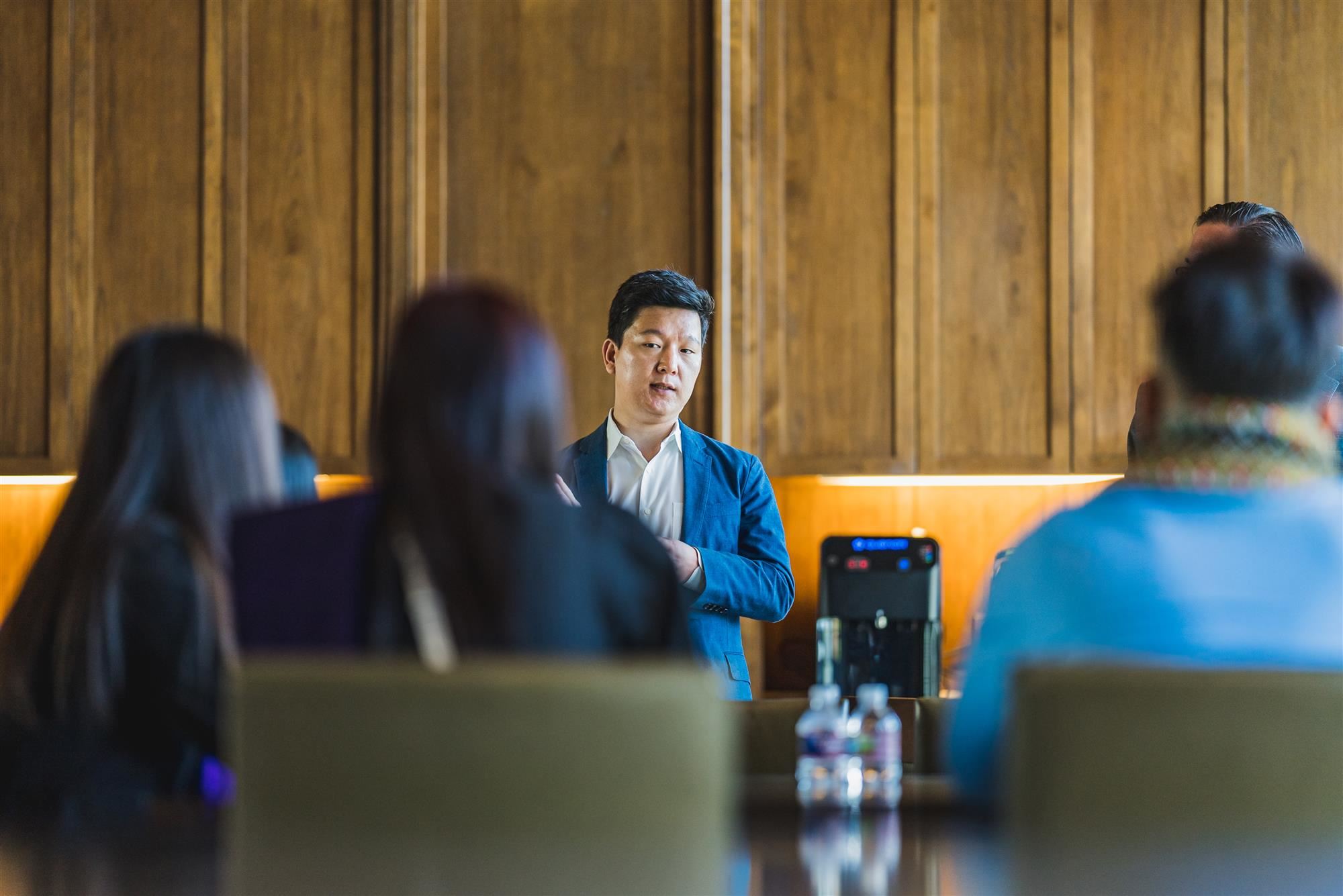 Kim's message resonated with former LISD student Par Hniang, a long-time advocate for political action in Burma.
"There are so many people in need all over the world and they need help in various ways, we don't have time to sit back and expect other people to help," she said. "If we want to see change in Myanmar, we have to be the ones actively working toward that goal."
Hniang, now a teaching assistant with LISD and a current student at the University of North Texas, has been in Lewisville since 2007. She has become one of the fiercest opponents of the Burmese coup and routinely attends events and rallies to raise awareness, and has been featured nationally for her work. At the Bush Institute, Hniang accepted a signed copy of George W. Bush's book Out of Many, One on behalf of the Lewisville Chin community.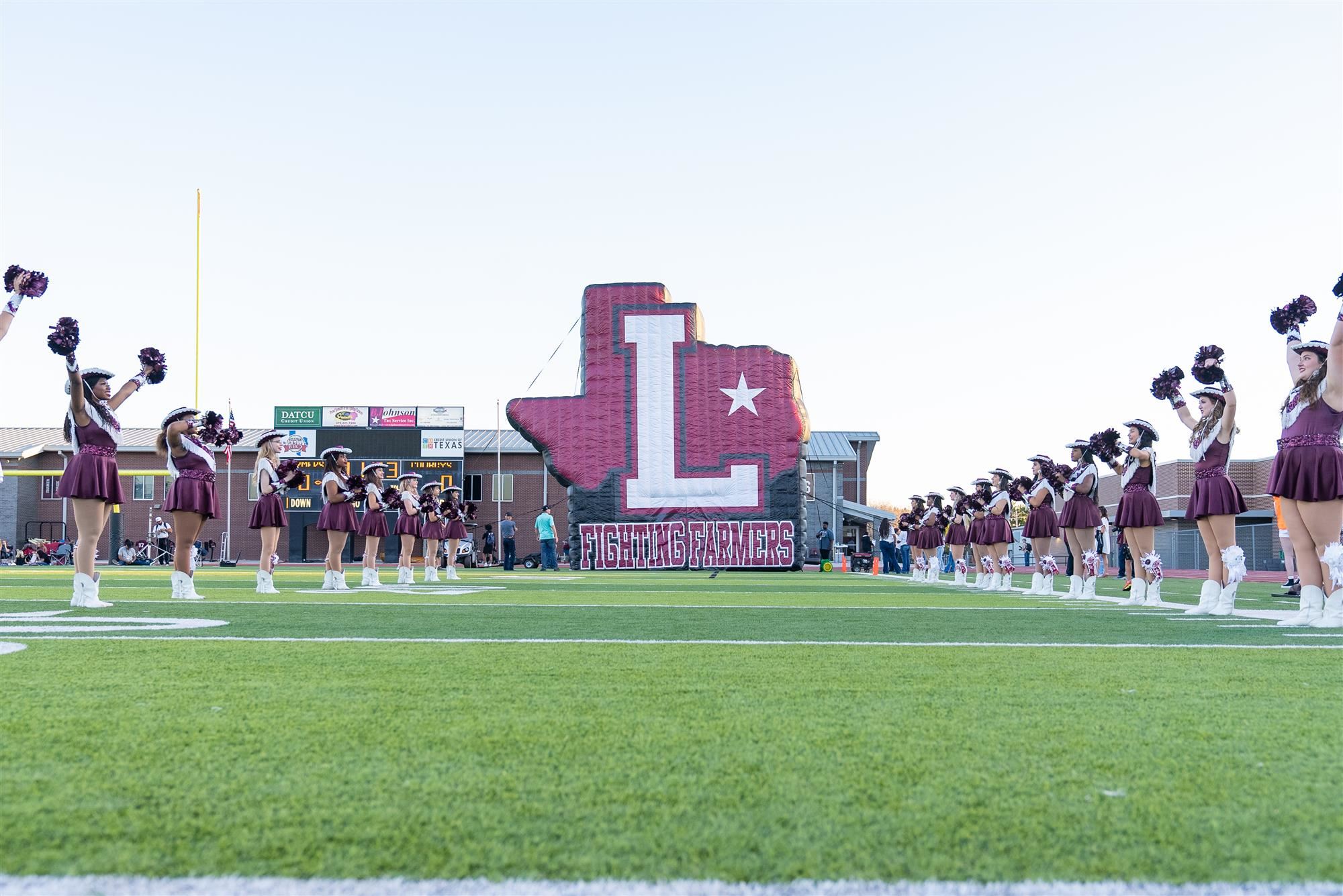 For other students in attendance, the visit inspired feelings of optimism and vindication.
"I felt a glimpse of hope," said Linda Sui, a senior at Lewisville High School. "Speaking with the Human Freedom Initiative was a realization that we are not alone, there are organizations who are dedicated to helping those in need. I not only learned how to look for the silver lining in every situation but also how to seek help using a variety of methods to influence our audience."
"It was an honor to have such an opportunity to speak with amazing and hard-working people. I hope they realize the amount of weights they've lifted on our shoulders and the amount of smiles they've put on our faces."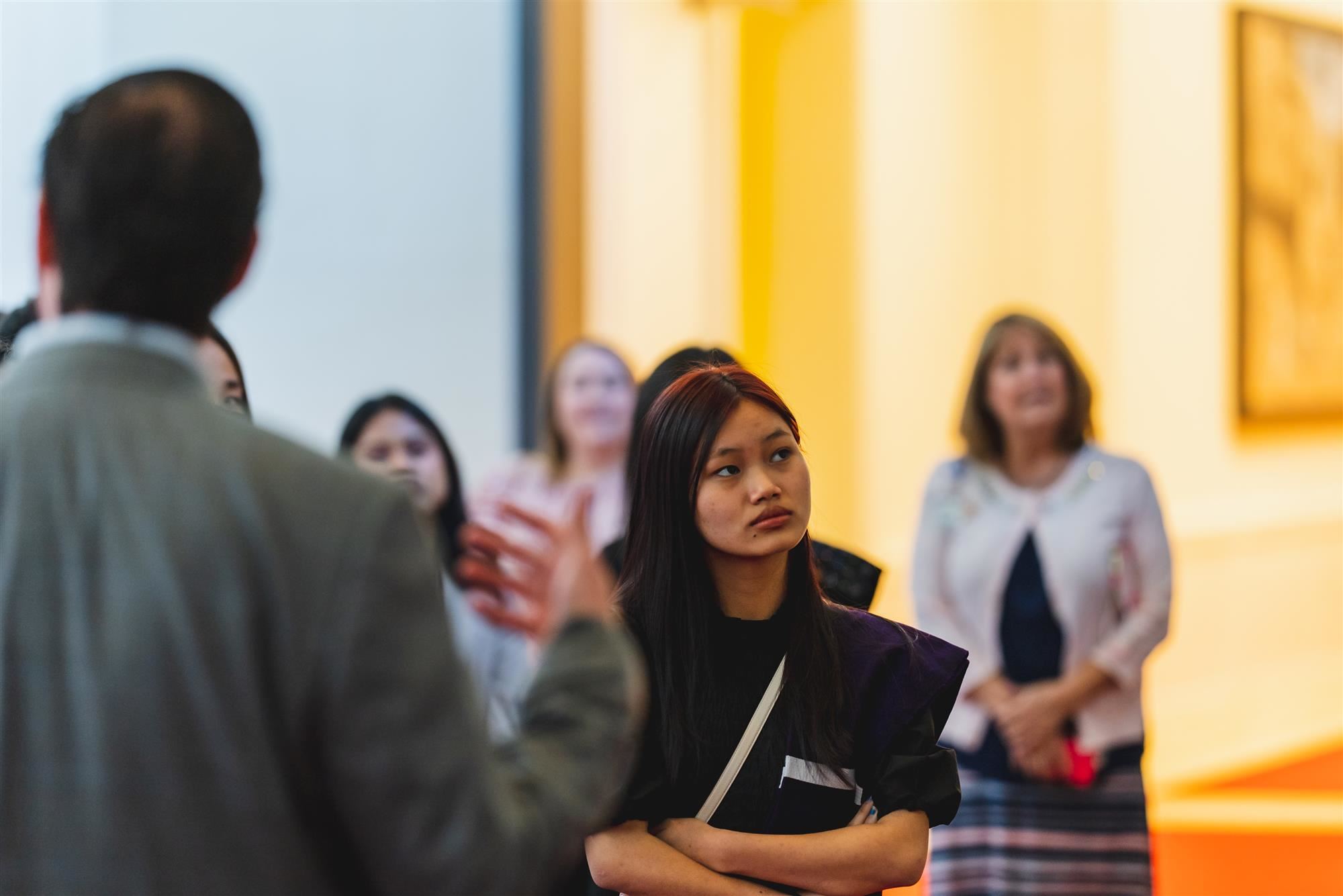 Biak Sung, also a senior at LHS, echoed Sui's sentiments.
"Being able to visit the Bush institute and the members of the Human Freedom Initiative was a huge honor and an experience that was truly inspiring. Learning about the work they do for Myanmar and for other countries made me realize how important it is for us to keep fighting for our country's democracy and how worth it it will be in the end. I am truly thankful for them and the Institute."
Andy Plunkett, LISD Chief of Schools and the district's primary Chin ambassador, saw the trip as a culmination of years of hard work from Chin student leaders.
"The LHS Chin Club has been working extremely hard for the last two years to bring more attention to the injustice happening currently in Burma. They have written letters and emails to their Senators and Congressmen to advocate for the US Congress to take steps to apply sanctions against the new regime in Burma."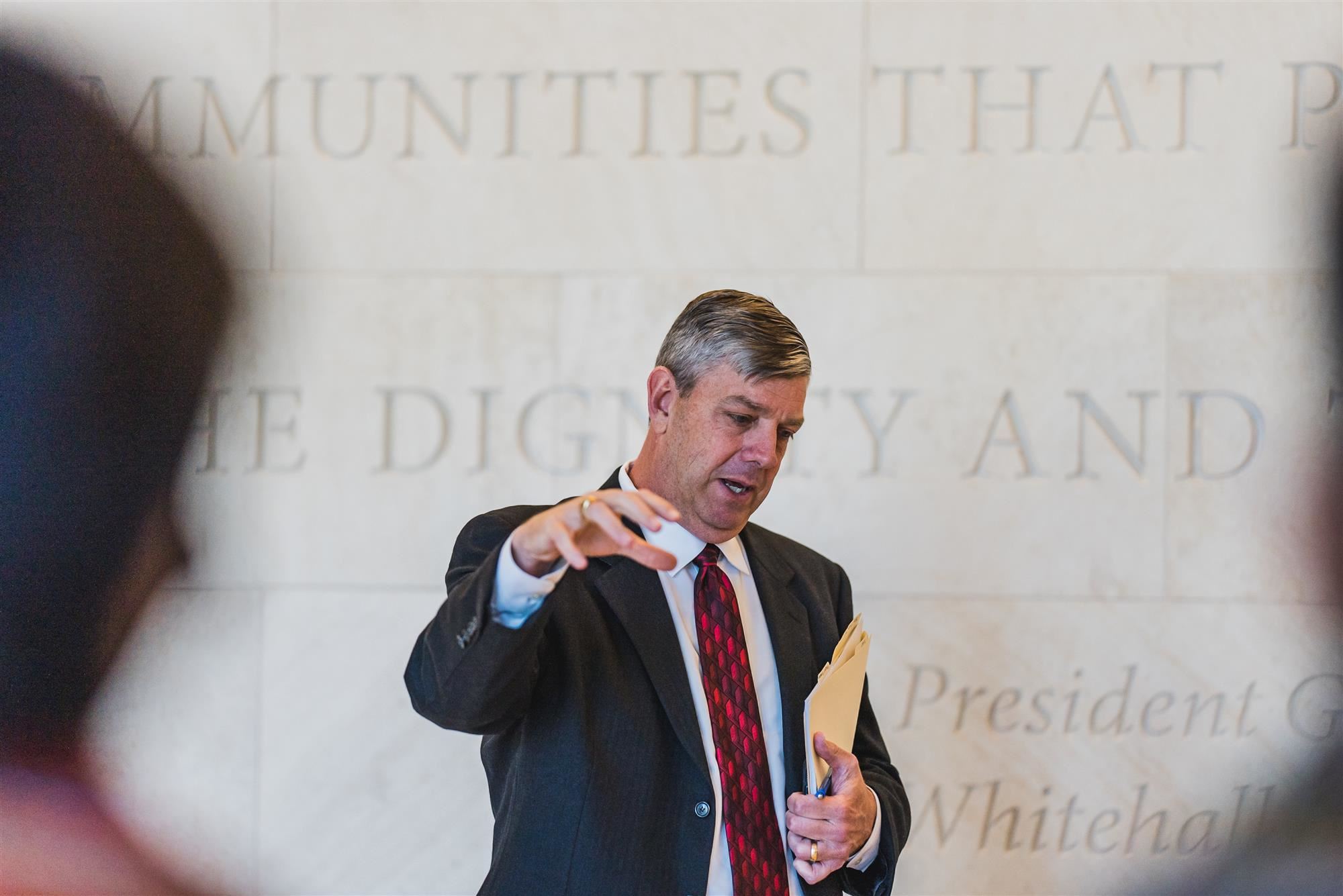 Plunkett, who has worked with district leadership for over a decade to help transition Chin students into LISD schools, found it important to create a connection between Chin student leadership and the Bush Institute.
"When the students found out that the Bush Institute had a Human Freedom Initiative which was also striving to help the Burmese People set up a democratic government, they immediately asked if they could collaborate with them. I wanted to be able to expose them to a national organization that had the same goals that they had for their home country. I knew that this opportunity would give them extra incentives to continue their fight for justice."
Plunkett and Chin student leaders agree that this connection can provide the spark that takes their fight from a grassroots effort to an undertaking that demands national attention. LHS senior Philip Cung knows that, by reaching more people with the story of Chin and other Burmese refugees, real progress can be made.
"Today, the freedom that we have is fading and not everyone notices it. What we saw and heard [at the Bush Institute], we don't experience things like that every day. It touches your heart and inspires you to do better as a person, even if your abilities are limited."